Say Peace! (Day 1)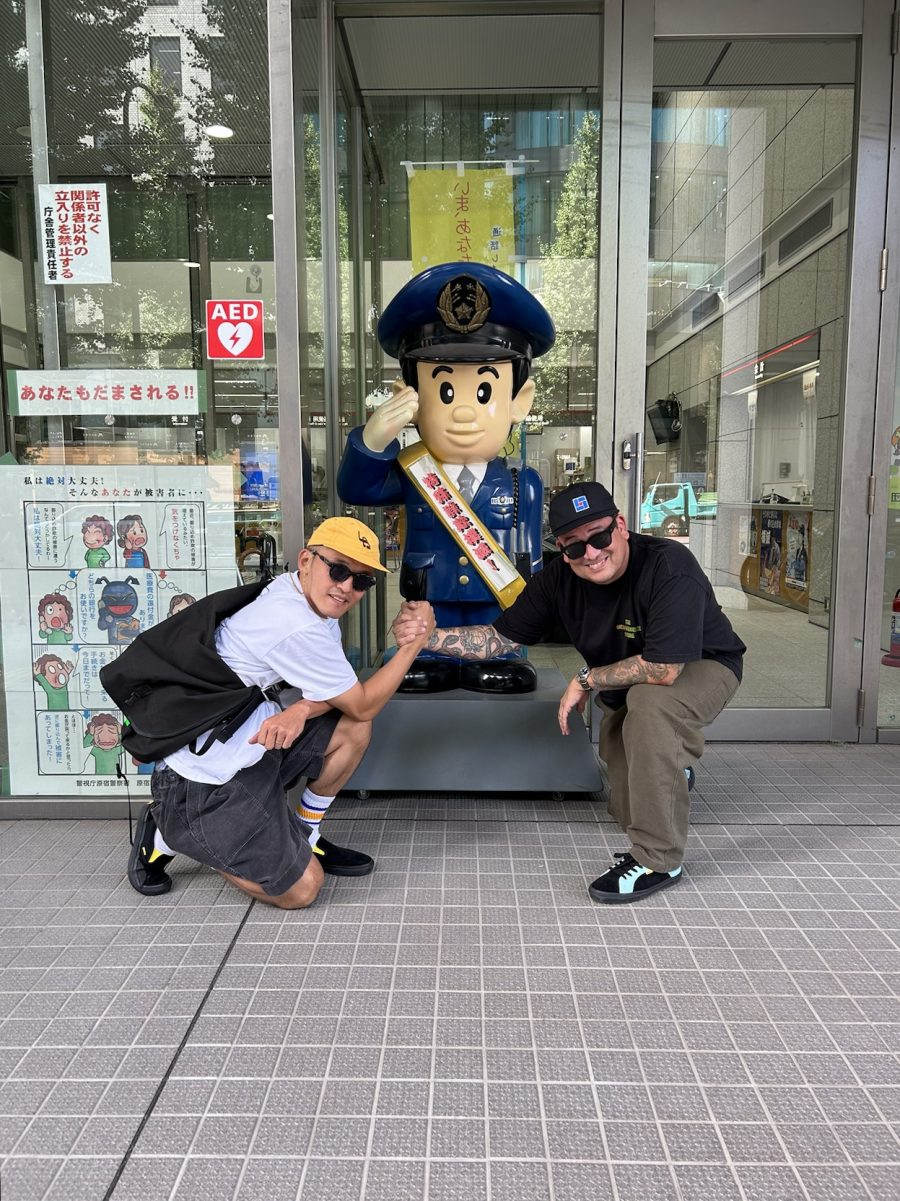 I absolutely love this photo. Can't believe two weeks have already passed since taking this photo.
The gentleman to your left is Yuta from The Inconvenience Store and the gentleman to your right is Isaac, who is behind Peace Sports.
The two came all the way from California to do an event at Blue Lug last month.
I had a very fun time hanging out with the two, so I figured It would be cool to share some stories from my perspective with my iPhone pics.
Speaking of which, Isaac will be hosting a fun event on November 5th at the Waltz Bar, where he will be showing some of the pictures that he took with his camera and telling some stories from his perspective.
Anyhow, let's get back to my perspective.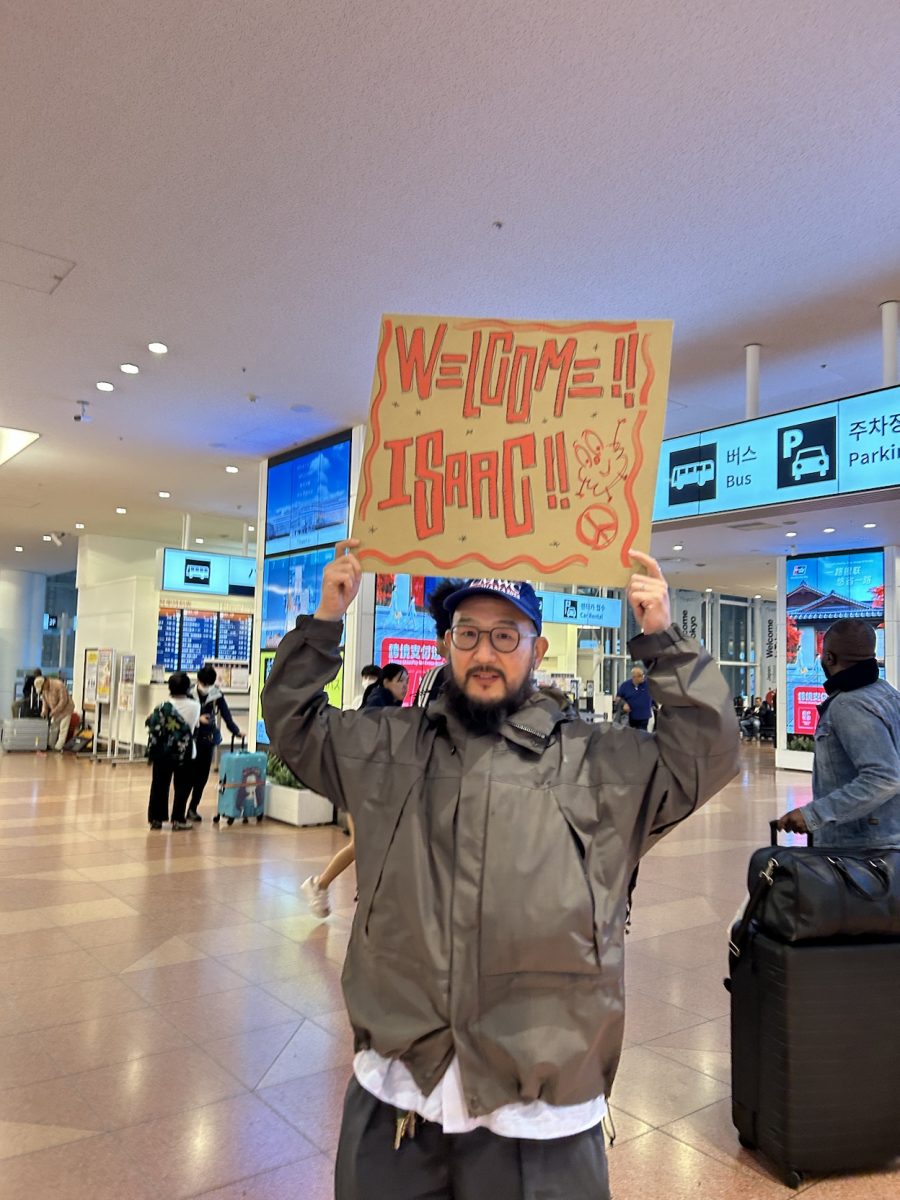 Isaac was going to arrive on October 9th, a day earlier than Yuta. We were supposed to meet Isaac at Hatagaya in the morning, but since his flight was arriving at 4:45 am, we decided to go swoop him up at the airport because we figured he wouldn't have a way of transportation in such an early morning.
The photo above is Jugg holding up a welcome sign he had made the night before.
Isaac and I had agreed to meet at Hatagaya before he got on the plane, so I of course did not have the chance to tell him that we would pick him at the Airport. Jugg and I arrived around 5:30 am. I was freaking out after waiting for 30 minutes at the arrival gate with no signs of Isaac. I thought he had already arrived and was headed to Hatagaya by cab. Luckily that wasn't the case. We were able to link up after a few minutes. (Jugg was very calm the whole time.)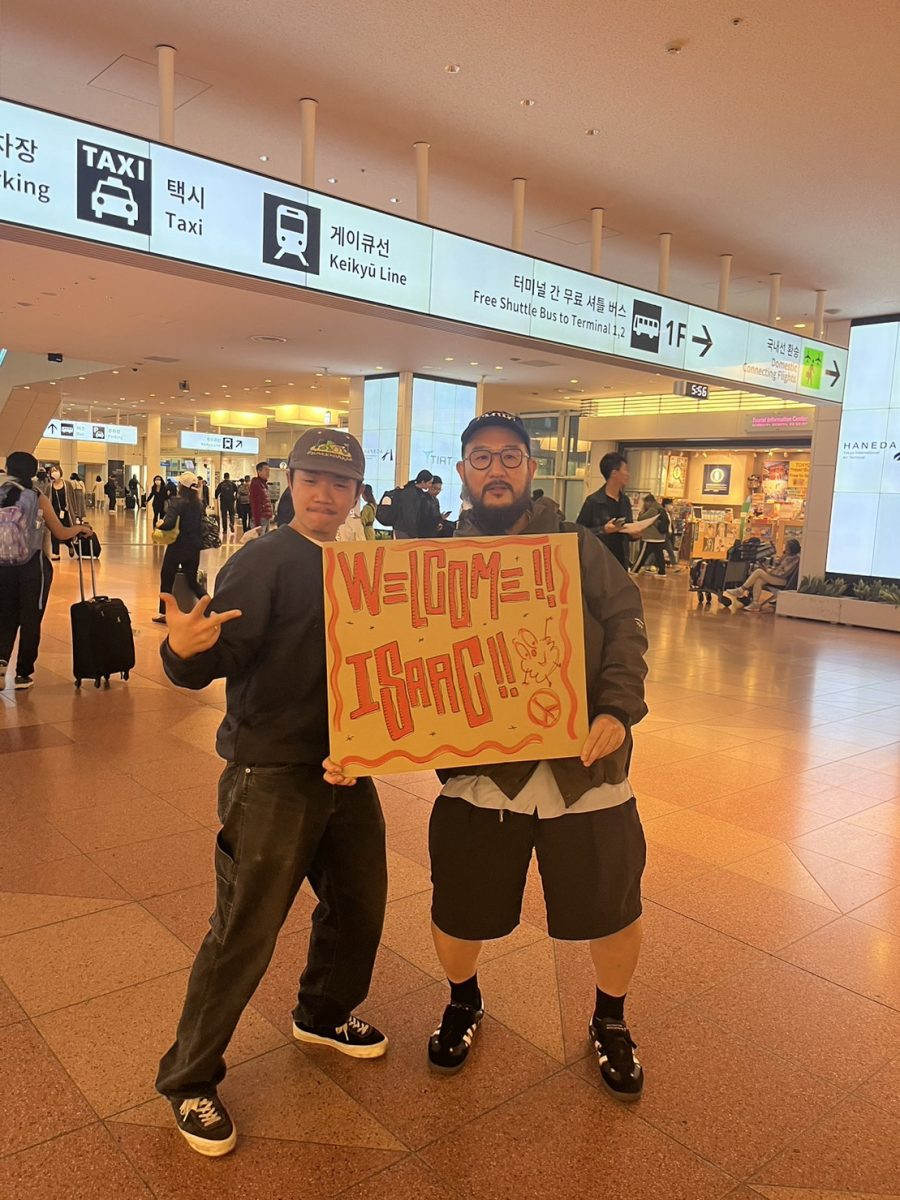 (Jugg and I welcoming the V.I.P.)
After an hour of driving and breaking the ice, we arrived at Hatagaya at around 7:00 . Isaac was supposed to check in at his Hotel at 2:00 p.m. so he dropped his bag at the Hatagaya store.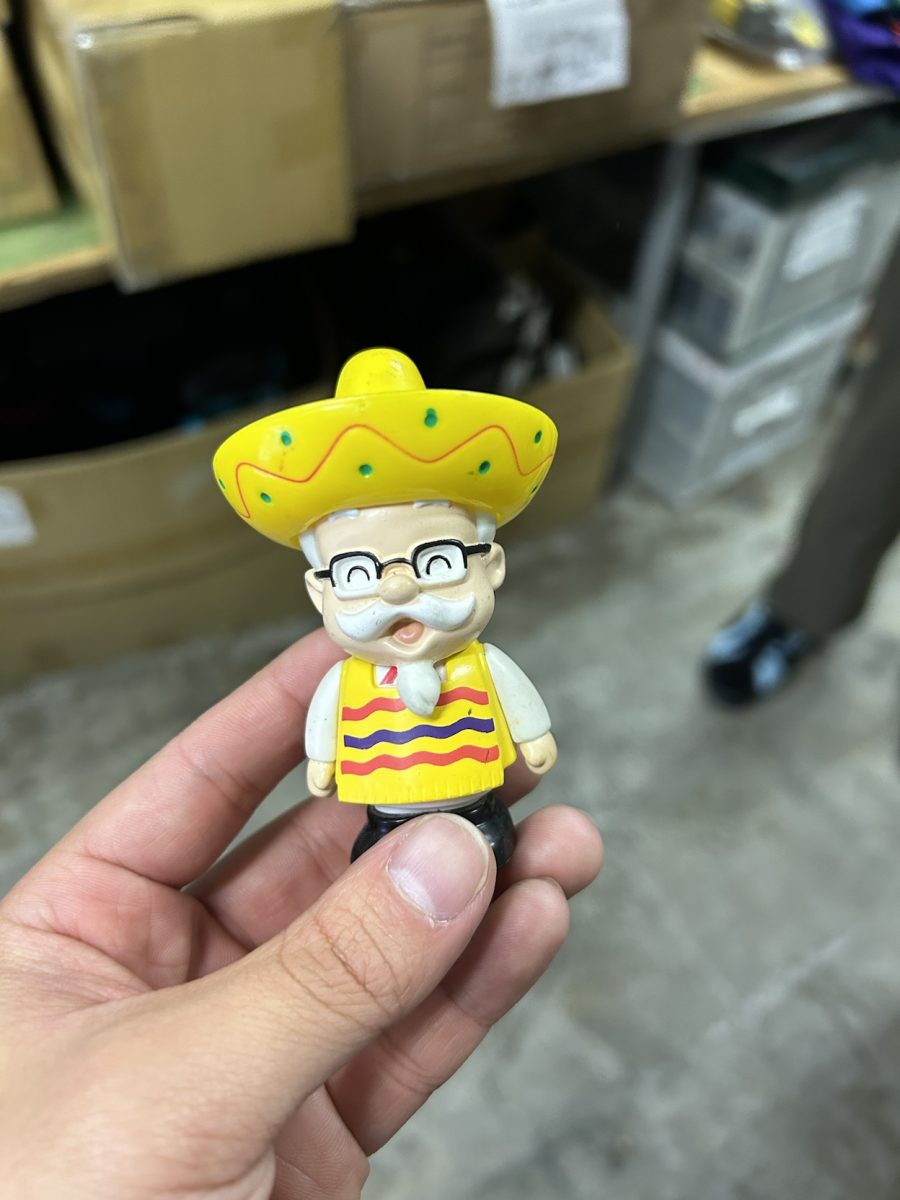 When unloading all the stuff he had brought for the pop-up, he gifted me with this lovely Sombrero Colonel Sanders Figure. Not sure if the readers know this, but my nickname at Blue Lug is "Colonel" because I grew up in Indiana, which is the birthplace of Colonel Sanders. I was super psyched for this nice gift.
Then we hopped on our bikes to ride around Tokyo!
Isaac didn't bring his bike for this trip, so he was riding Santa's Rivendell Sam Hillborne most of the time we rode out.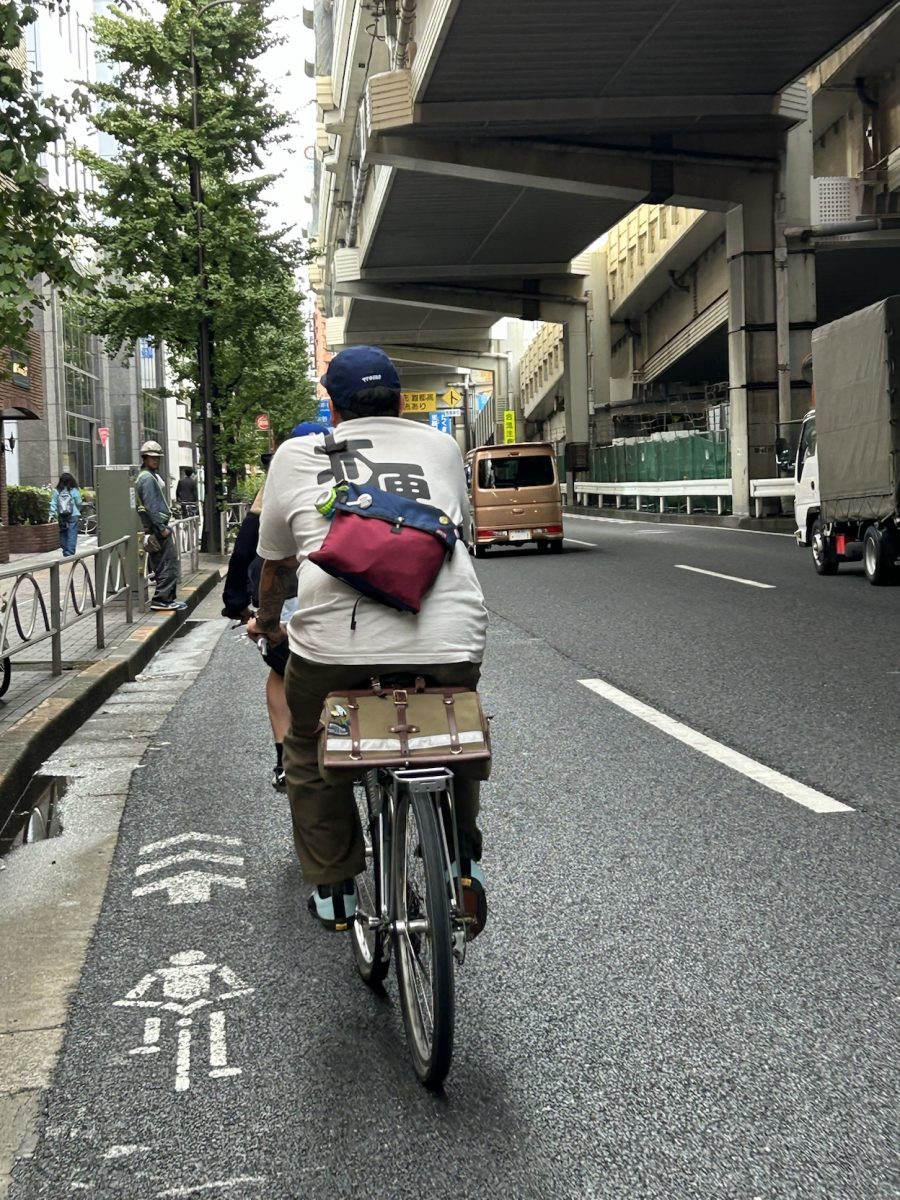 We were pretty hungry, so we decided to go grab a classic Japanese breakfast in Ohitsuzen Tanbo located in Yoyogi.
Isaac, Jugg and I all got some onigiris and miso soup with a few other side dishes. Their eel onigiri was absolutely fire. I don't take pictures of food, so you're gonna have to go and see the food for yourself. sorry!
After the delightful meal, our next destination was to see the Godzilla head at Shinjuku.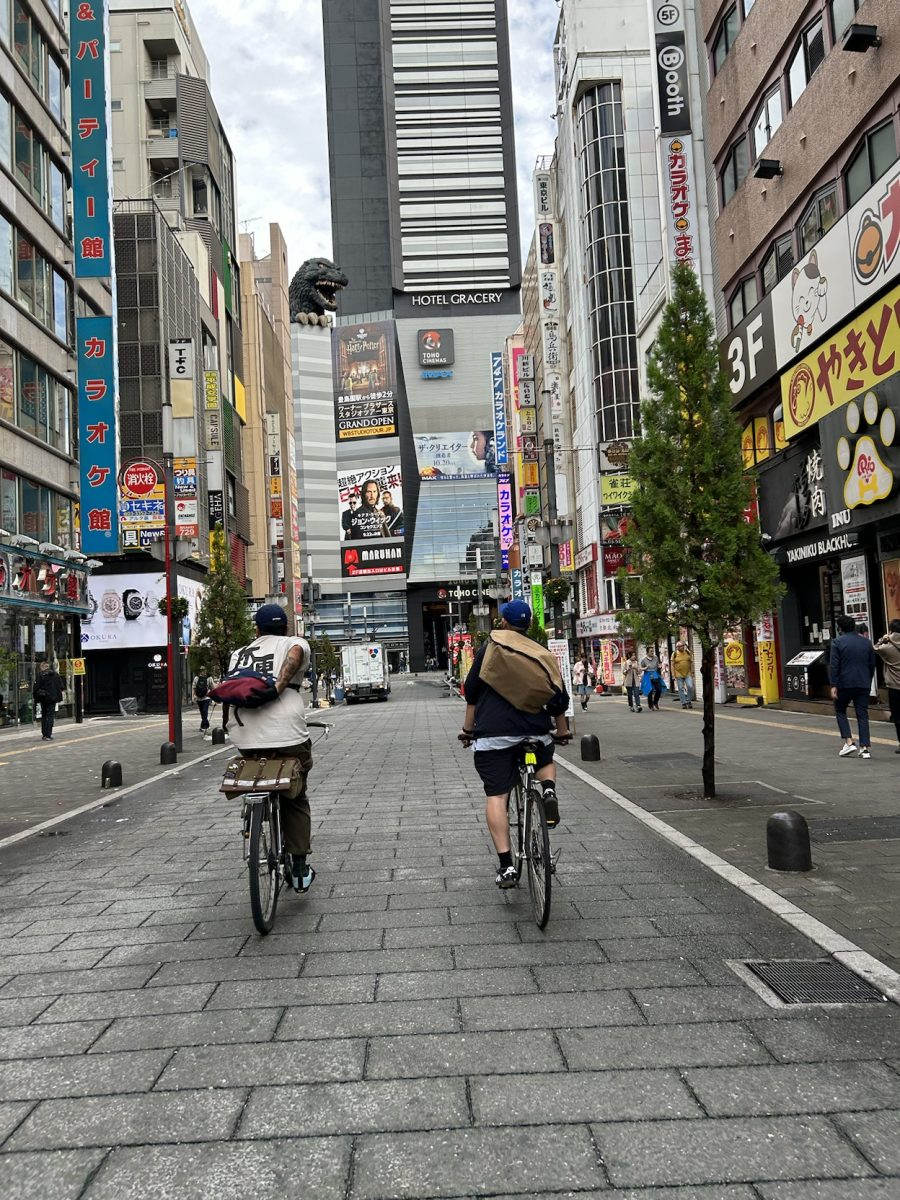 And I mean a literal Godzilla head that's peaking out from the tall buildings from Shinjuku.
Isaac and I had a little chuckle after seeing this floor map.
Shops & Restaurants, Pachinko & Slot (gamble machines), Cinema, Cafe, GODZILLA HEAD. Idk, it sounded funnier when we were there.
You can actually go up to the floor that the Godzilla head is mounted and see the back of its head up close from Hotel Gracery.
If you're planning to visit Tokyo, this might be a fun place to stay (?)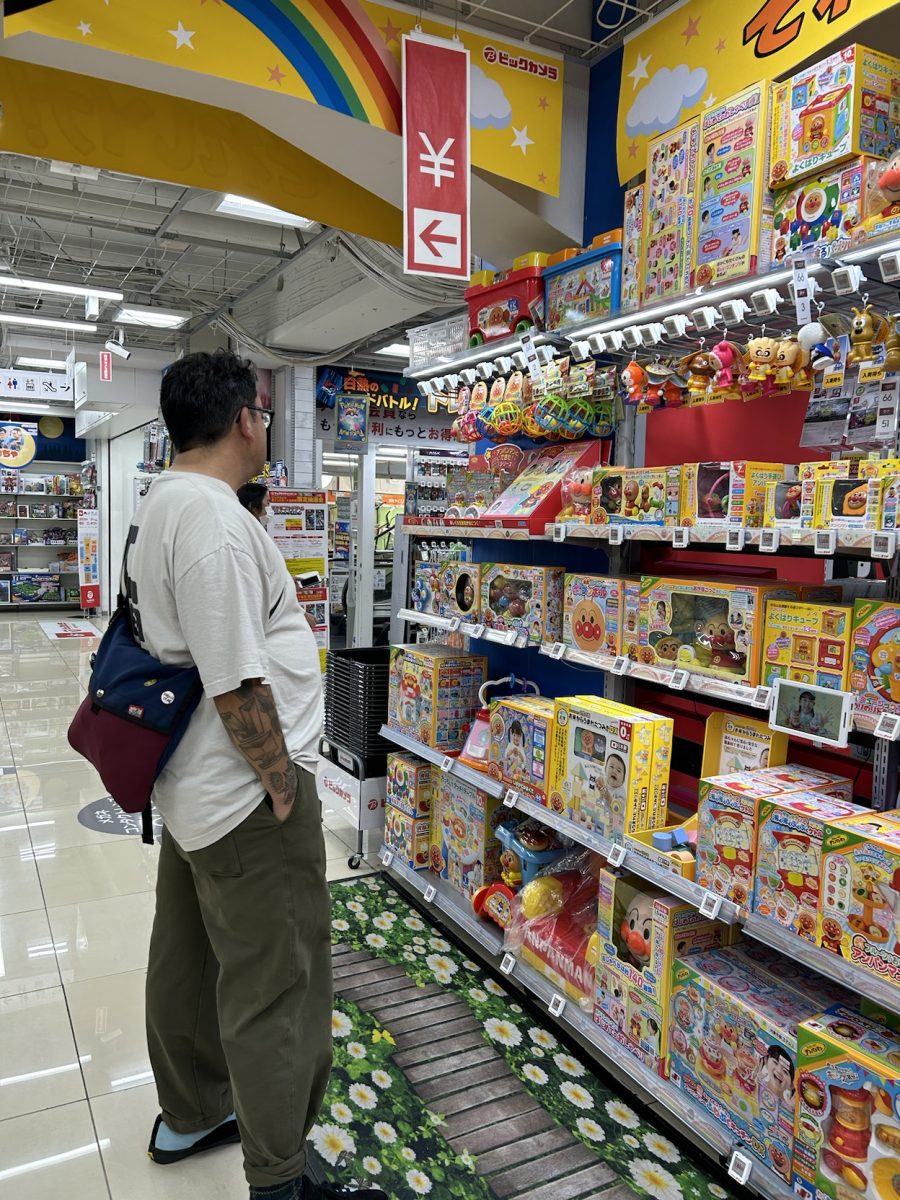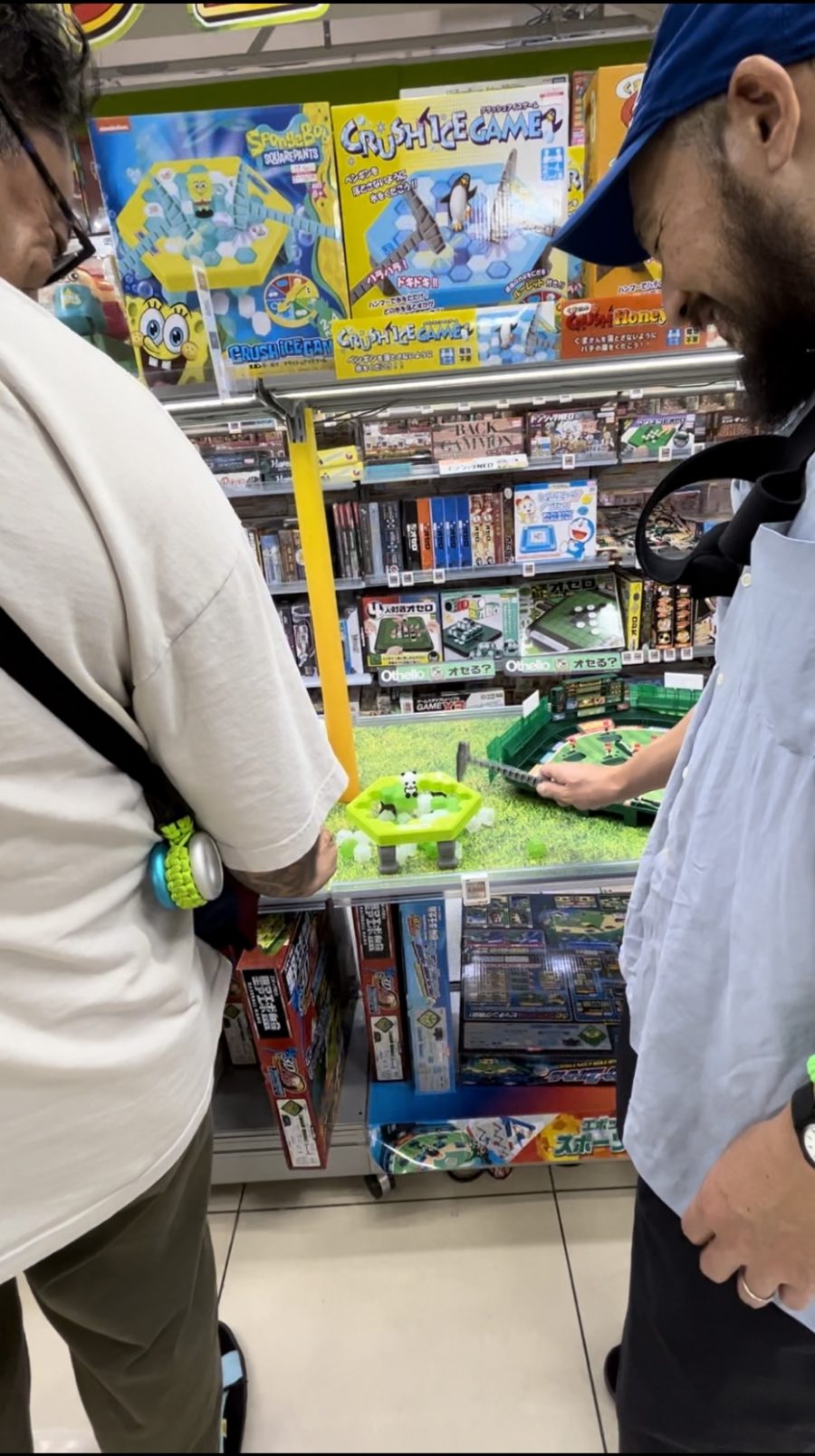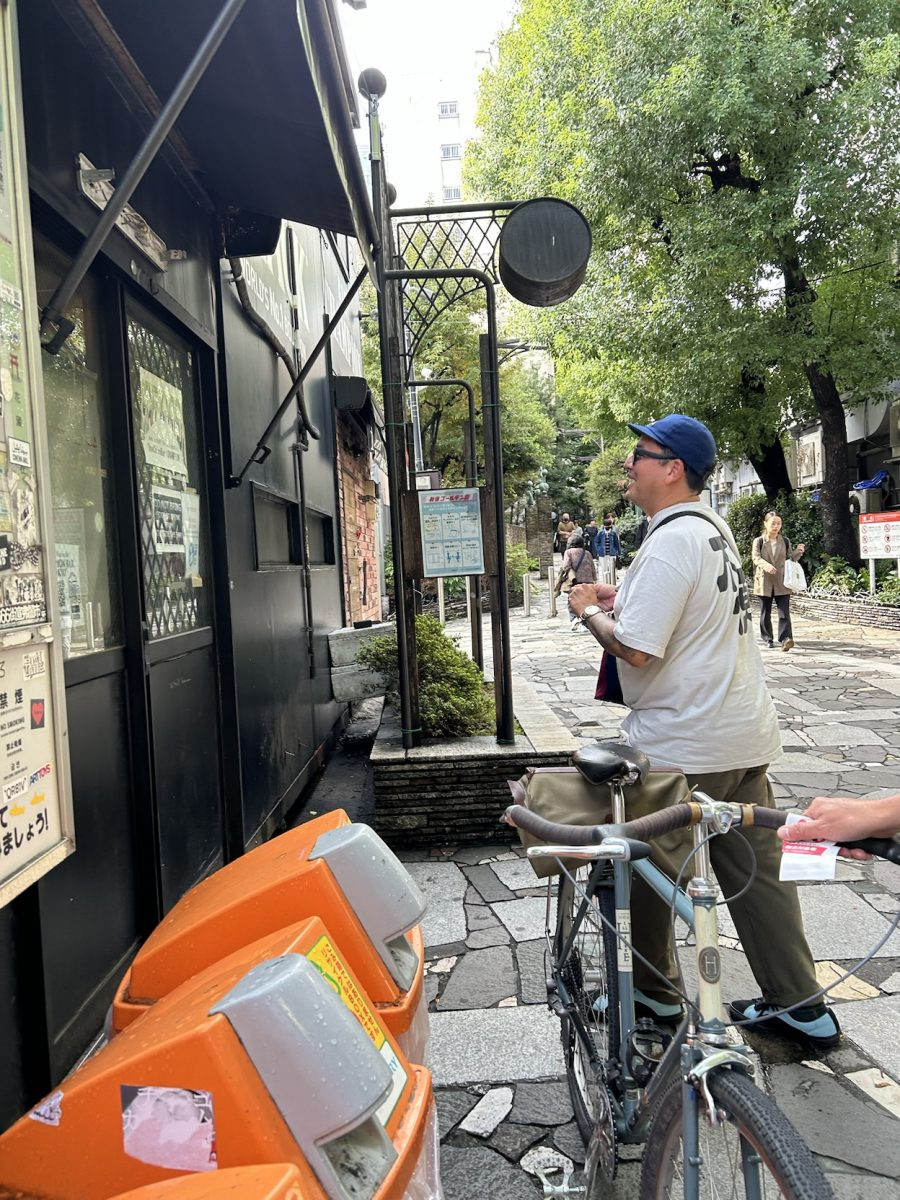 We then fooled around in Yodobashi, walked around Golden Gai and went to Taiyaki Wakaba for a snack. Again, no pics of the snack. Sorry 🙁
Now that we had enough of seeing tall buildings, we decided to head over to the residential side of Tokyo. Our first stop was Fuglen Tokyo, a fine coffee shop in my neighborhood, where he showed his sick yoyo-ing skills.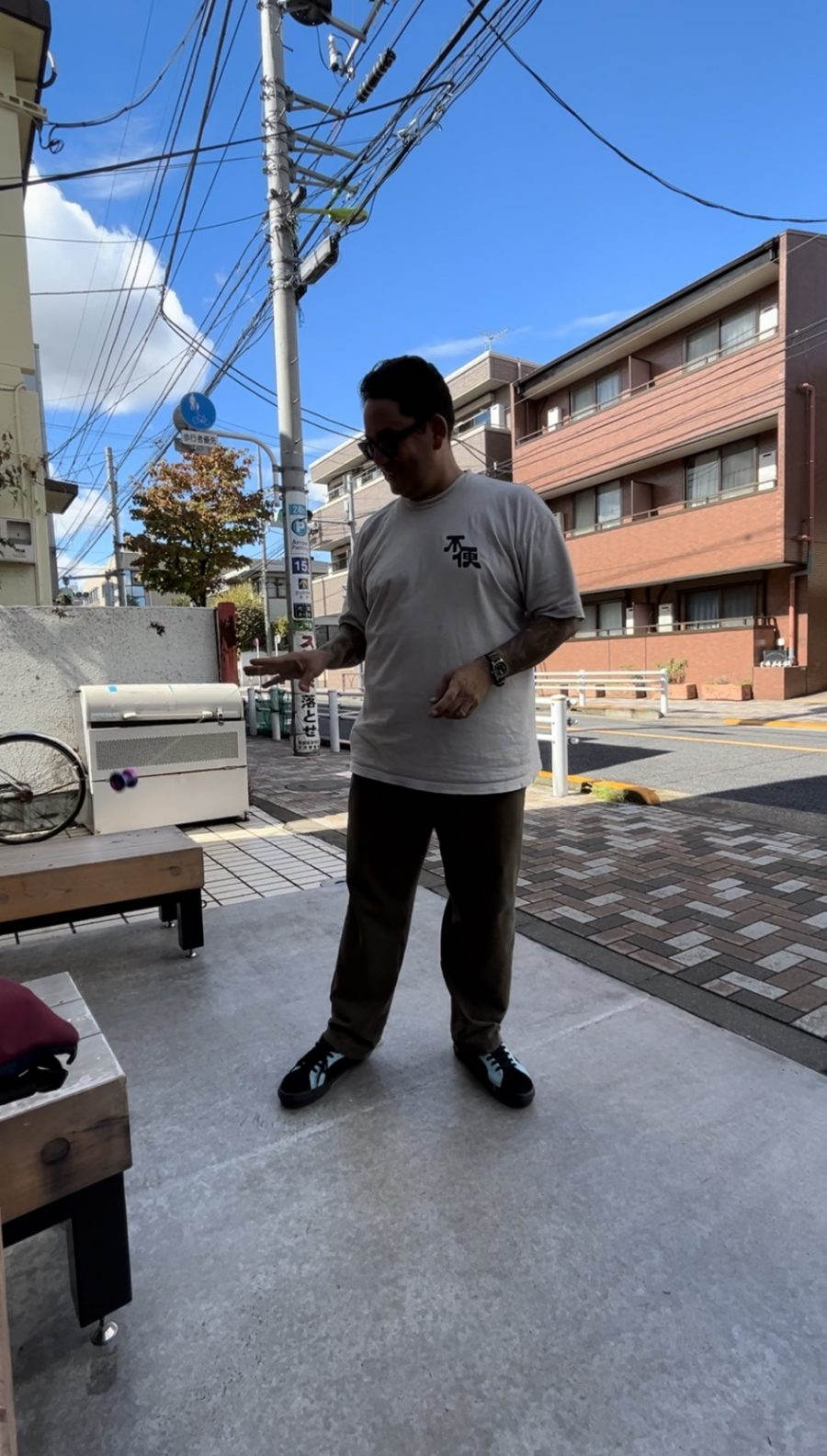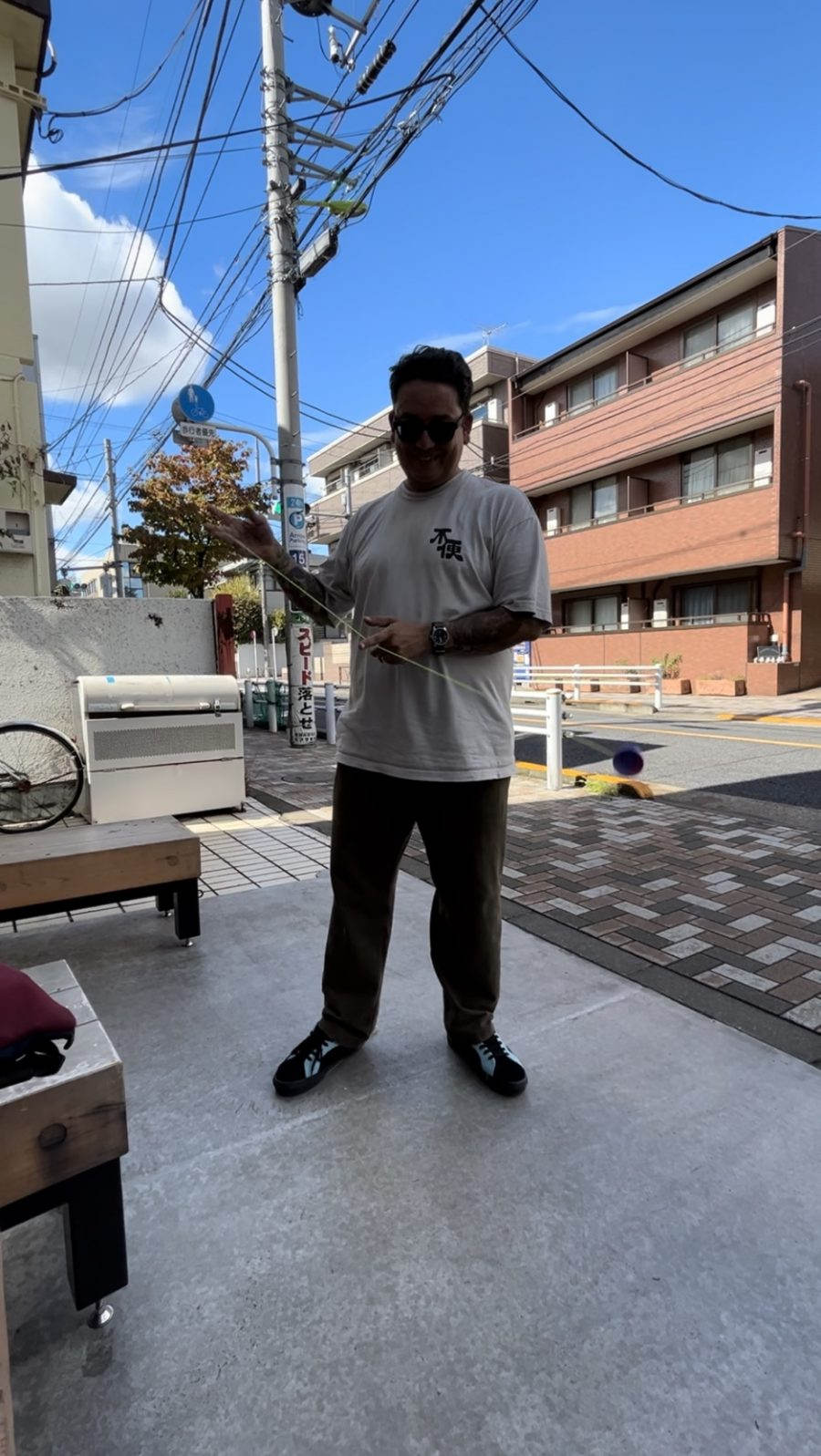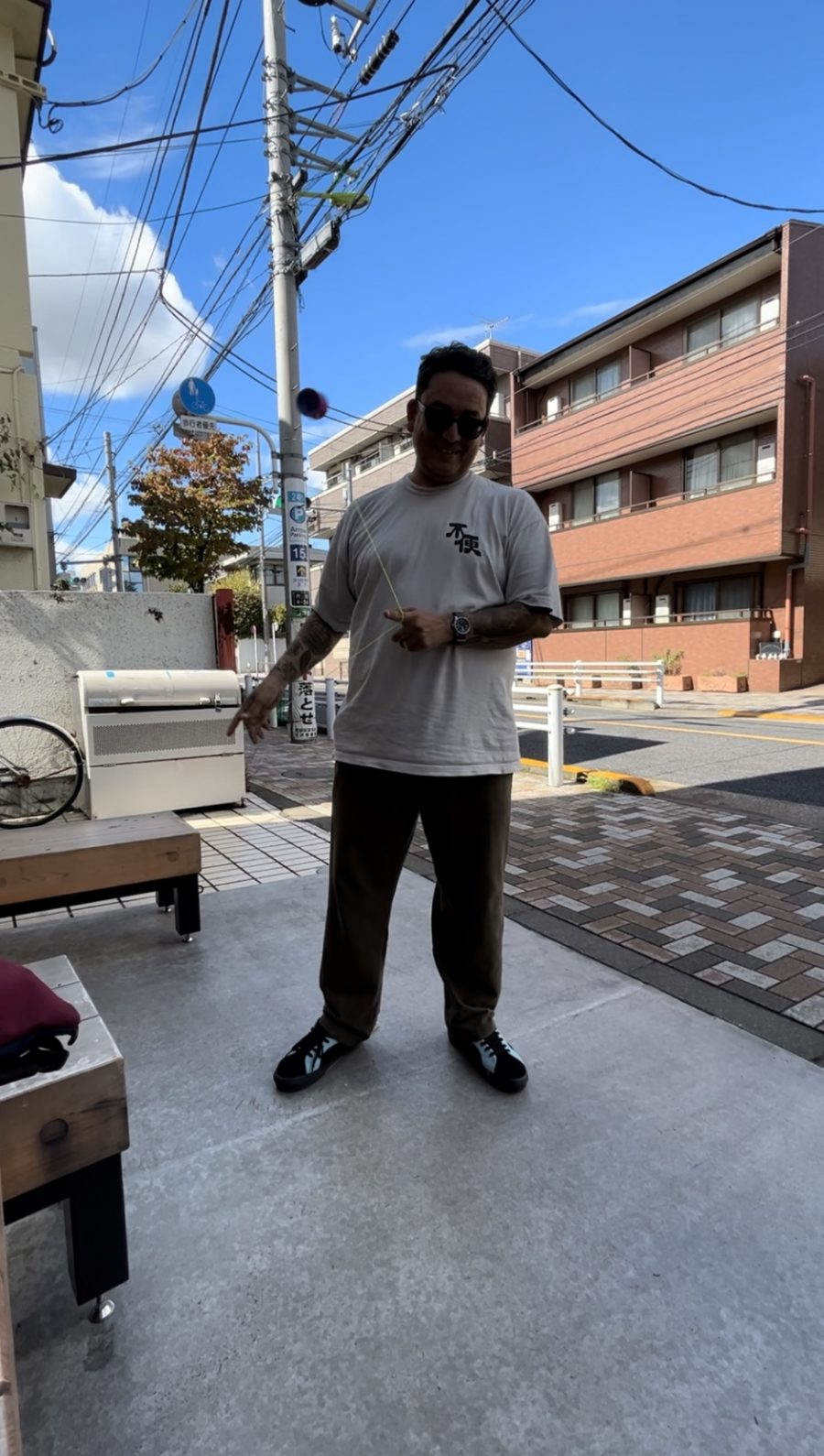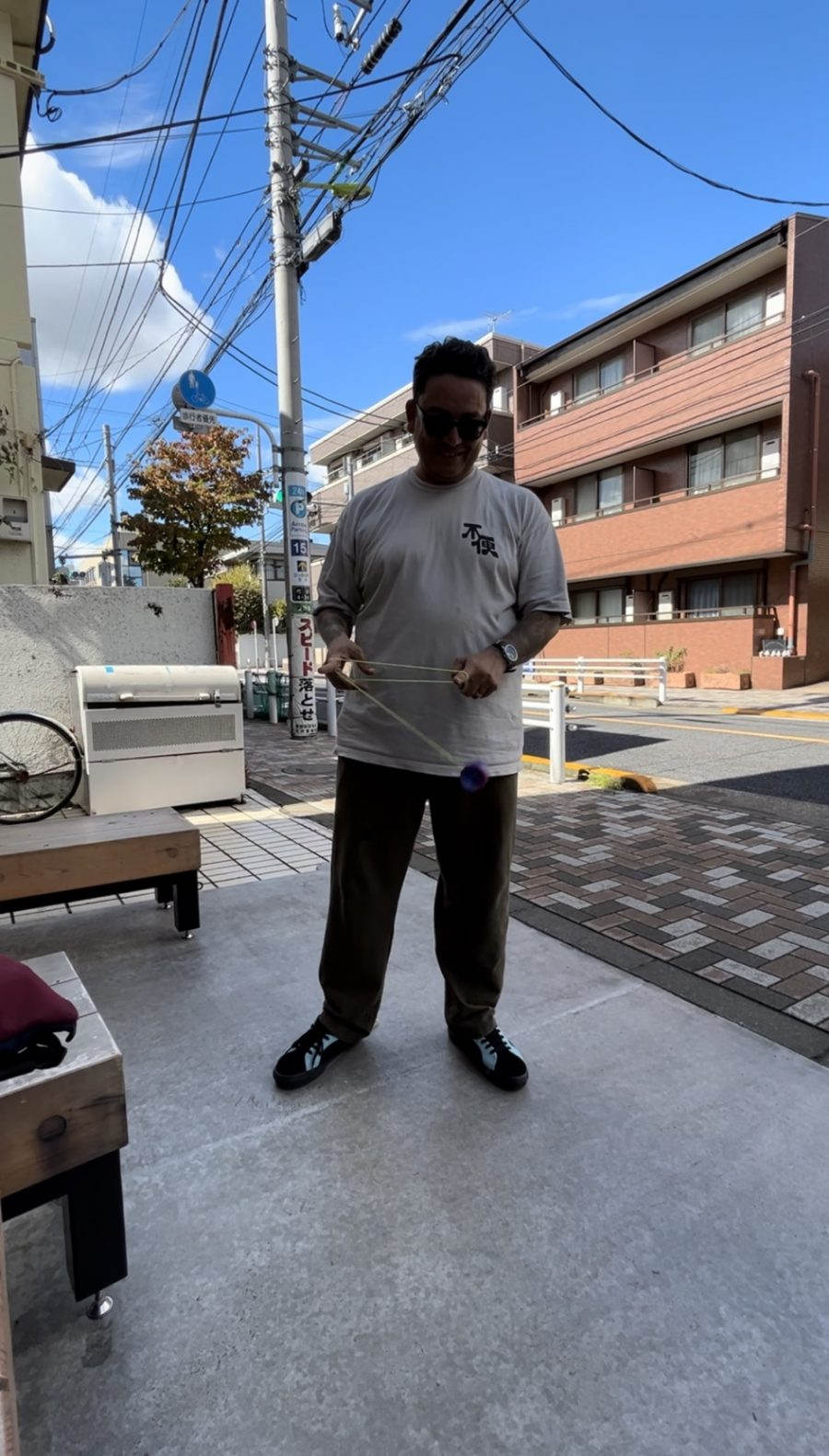 We then cruised around Setagaya to visit Gotokuji Temple, which was a part of Isaac's must visit list. What makes this temple so special? You may ask.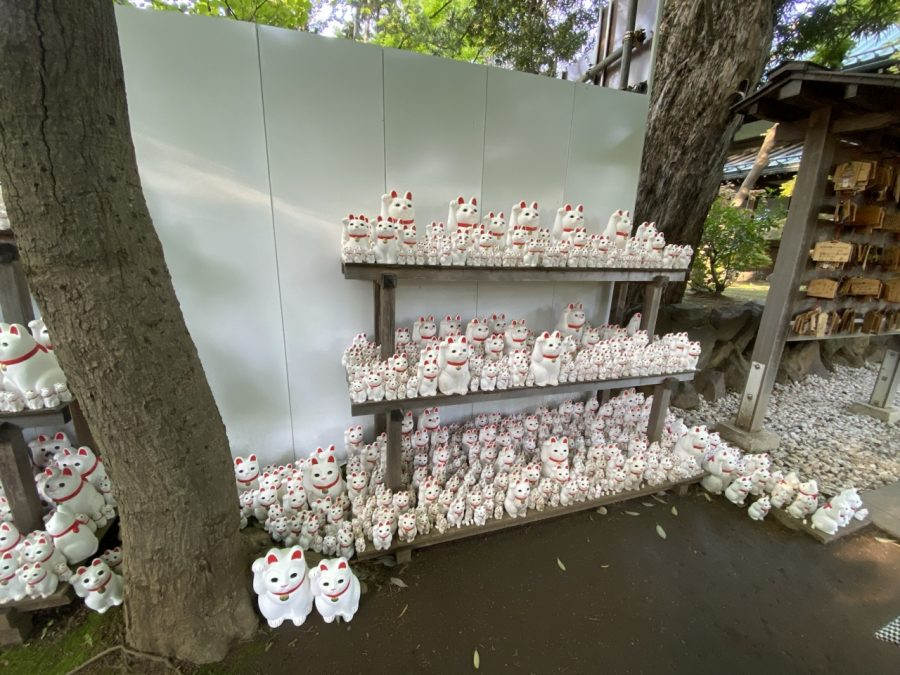 This temple is apparently the birthplace of the Lucky cats. And as you can see, there are an insane amount of them placed on the shelves by people who made wishes to them. This is only one section of the many cat placing spots. Feel lucky yet?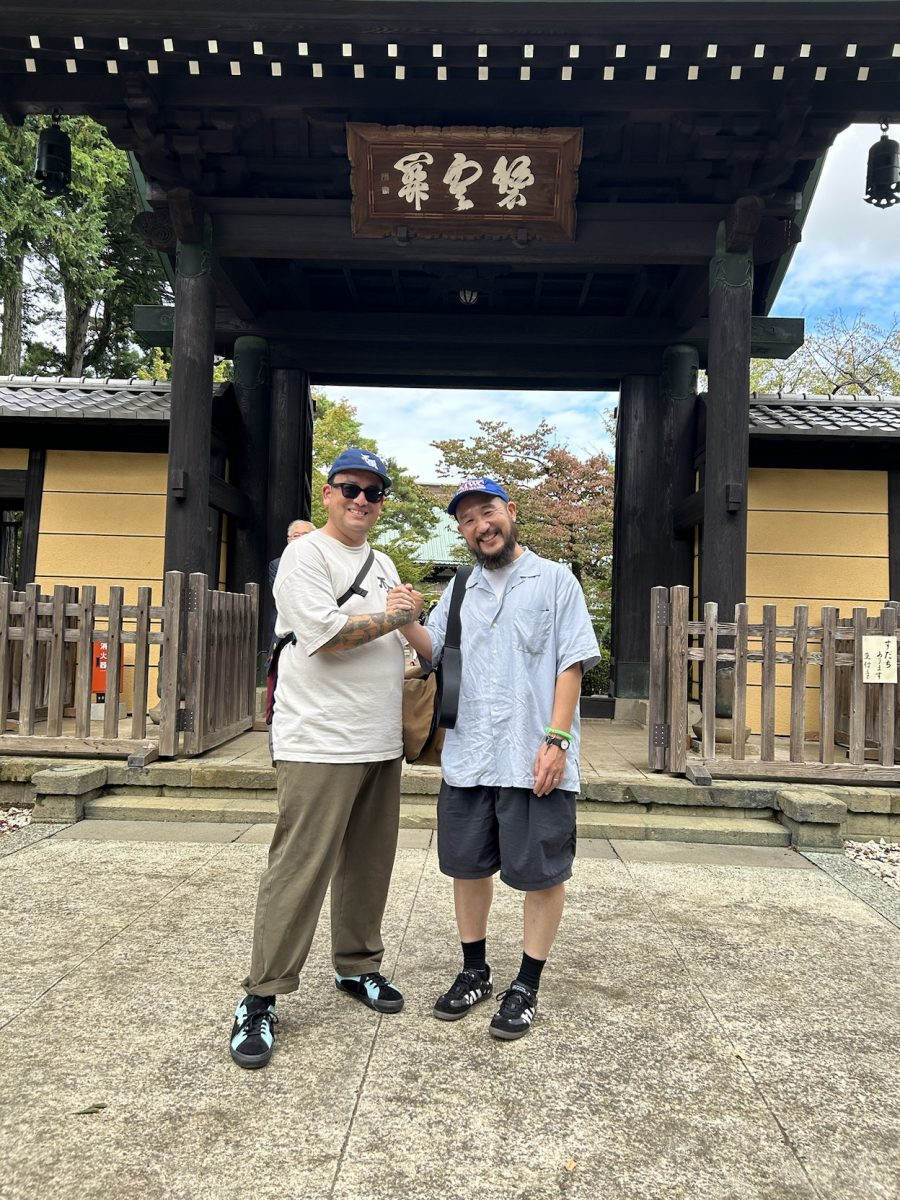 Jugg and Isaac in front of the temple.
It was near the check in time, so we went back to Hatagaya, dropped our bikes, picked up his stuff and took a cab to the Mustard Hotel in Shimokitazawa. Jugg and I went back to the shop to handle a few things while Isaac rested.
We linked up at Shimokitazawa again for a Ramen dinner at Tori Soba Salt and called it a day.
To be continued in day 2…
Shin