Mod.Zero
Hi, it's Santa from Kamiuma store. Yes, let me write about Black Mountain Cycles.
I built my Lightning Bolt Di2 the other day but actually I had been building "Mod.Zero" the new Black Mountain Cycle's frame at the same time. It was the best timing when the frame stocked to me who wanted a high ability all terrain bike.
"Mod.Zero(model zero)" is born based on the 2 discontinued frames which are MCD and Road+ with some updates. More details and the back ground of this frame, check this page by Mike-san himself or this blog post by Issue-san.
Well then, let's get my bike check started.
Mod.Zero (50)
The frame runs really well but I built the bike with a carbon fork to make it even lighter.
 The fork is Mike's recommend *WHISKY* NO.9 MCX fork. It has got an external outer so it's easy to swap to the original fork with hydraulic brakes.
 Mod.Zero has a tall head as MCD does and apparently it's because most of riders tend to prefer higher position so the tall head can reduce spacers to use.
Also its 44mm head tube diameter make high rigidity.
 I installed the hydraulic brakes which I wanted to try on CRUST'S BOMBORA ENVE, former my bike.
I'm happy with them because it can brake well with a small touch even when I'm exhausted at the end of a ride.
 Mod.Zero is compatible for 27.5″ and 700c. I was tempted to 27.5″ with a thicker tires but built with 700c to keep it light since I have chosen the carbon fork.
Maximum tire clearance is 50c for 700c and 2.25″ for 27.5″ wheels.
This one is built with a carbon fork but steel fork looks cool too.
I went to a mountain ride immediately after I built the bike.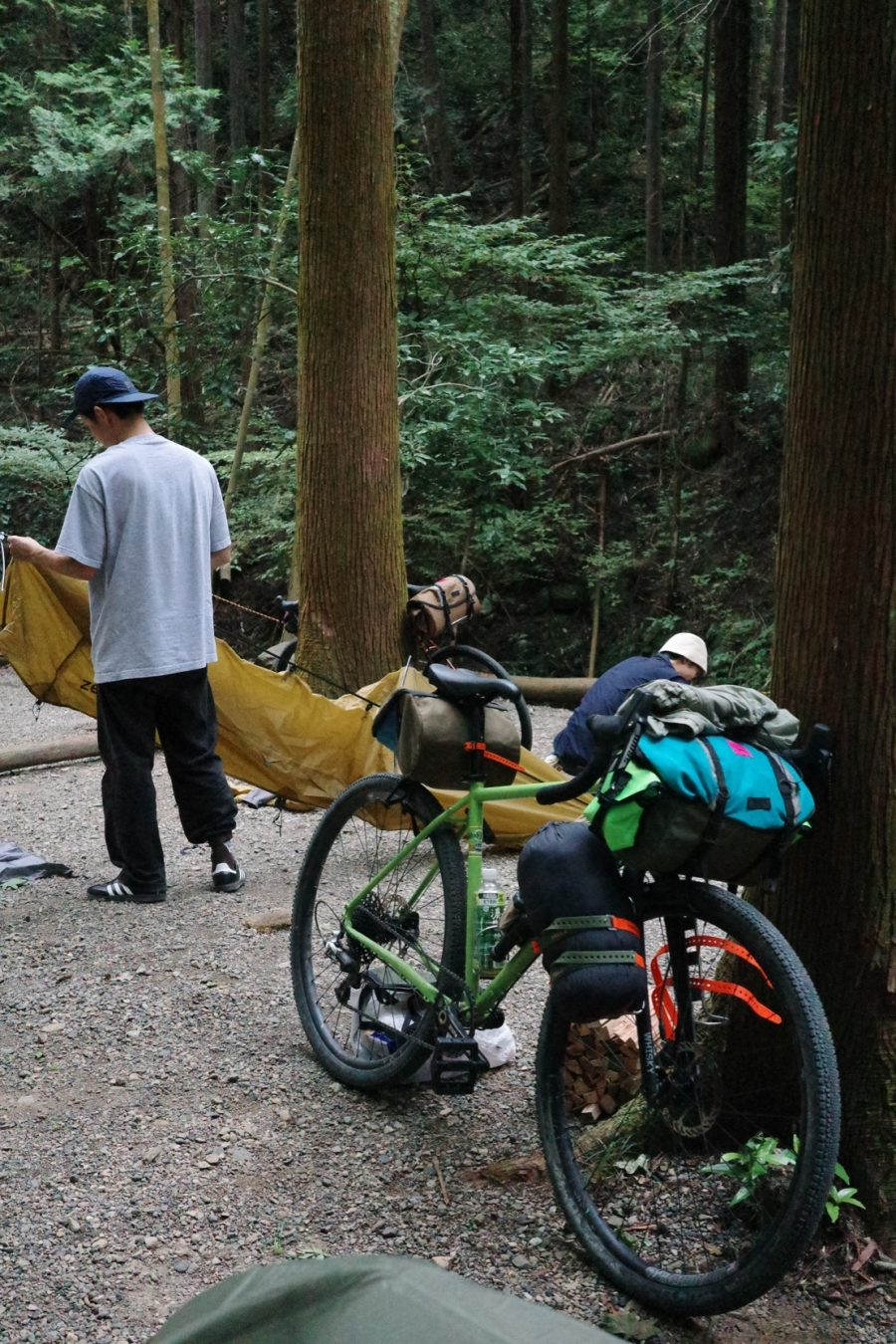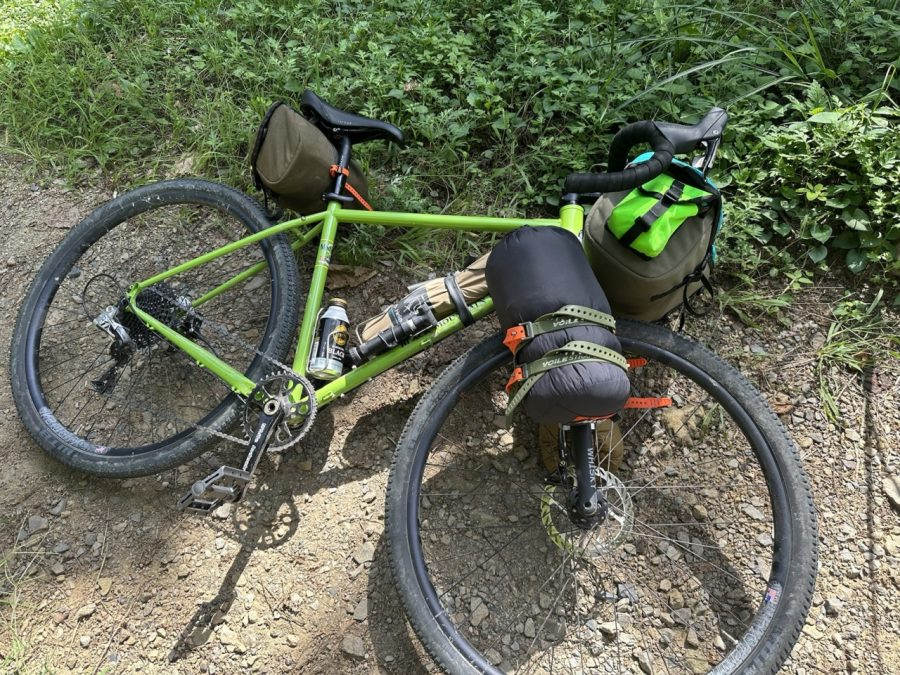 The ride was with camping as well. It was really stable even though the front of the bike had a lot of stuff such as clothes, sleeping bag, tent, mat etc.
I was like "well this one is great at camping as well…".
This Mod.Zero is MAX san's with a steel fork. I thought that for camping, steel fork works better than carbon one because of the eyelets for a rack.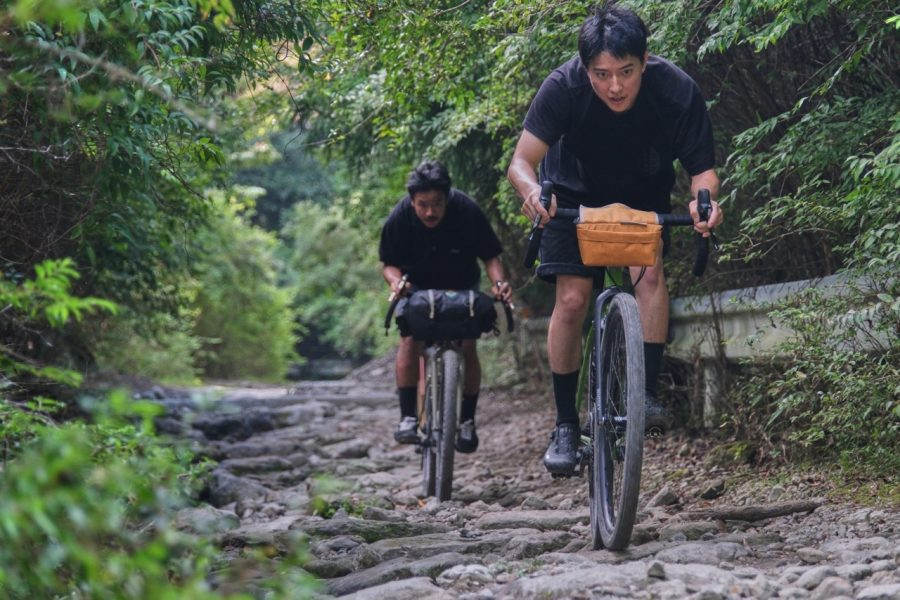 Of course I cycled on gravel. You can ride aggressively on bumpy terrains or downhill as well with the great stability. I wonder how quick you can ride on downhills with 27,5″ wheels while 700c does quite well.
Yep, I will lace them. It will never be too much to have 100mm/142mm wheels as much as I need.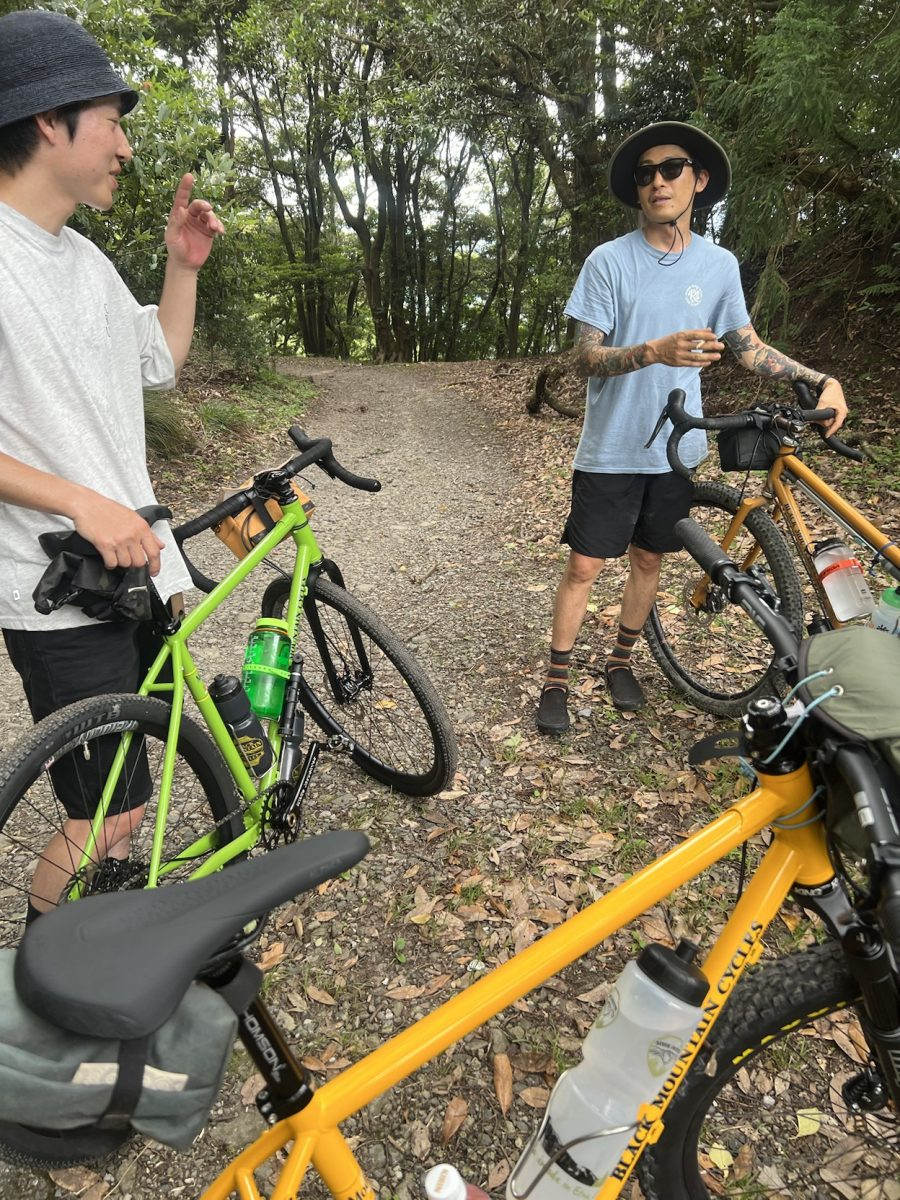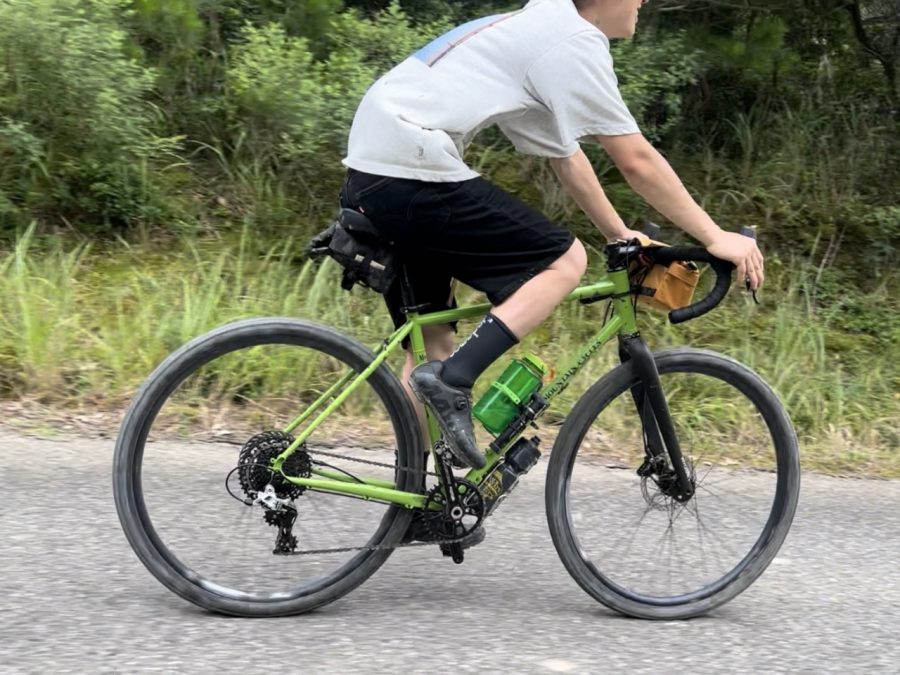 Mod.Zero rides fast with this look and has the rigidity to handle like La Cabra does. This frame is basically a concentrate of the Black Mountain Cycle's features. Seems like Mod.Zero is an amazing bike.
I got this bike as my high ability all terrain bike but didn't expect it this great. To be honest I'm getting anxious since I have been writing only good things on the bike but actually there is nothing I'm not happy with and this will be my "one and only" bike for sure. I like Mod.Zero that much.
We have Mod.Zeros both with 27,5 and 700c wheels so if you have chance to visit Tokyo, feel free to test ride at Kamiuma store!
See you again.