"Neu" V.O. stuff and a Neutrino build
Hey, It's me Clint from Yoyogi-park.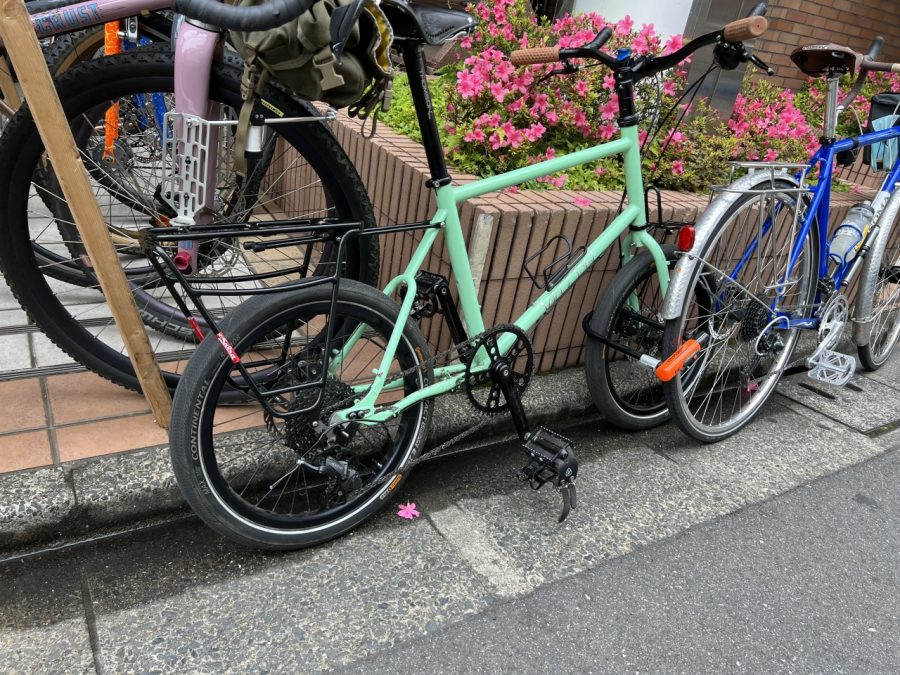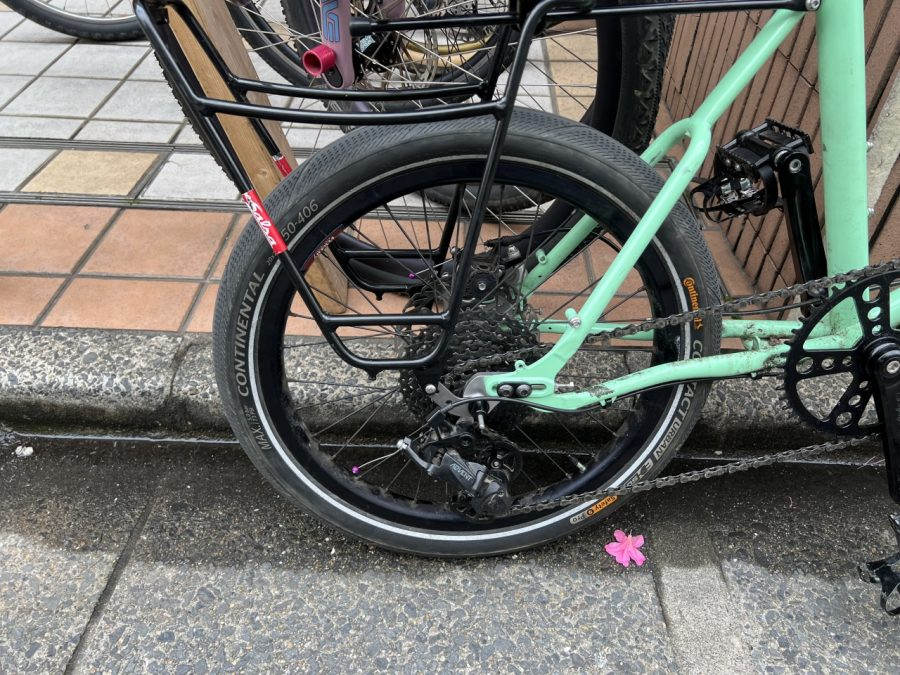 Here's a nice Neutrino in the wild I stumbled upon before the summer.
The owner of the bike was a tourist from overseas. I'm so stoked that the Neutrino was chosen as the bike to travel overseas.
Those toe straps and the V.O. Crazy bars are too sick. I believe the cranks were a White Industries VBC in 46T, which is also very cool.
The Continental tires are probably a model that we don't have here in Japan, because I have never seen them before.
We do have the same tires in 16″ though.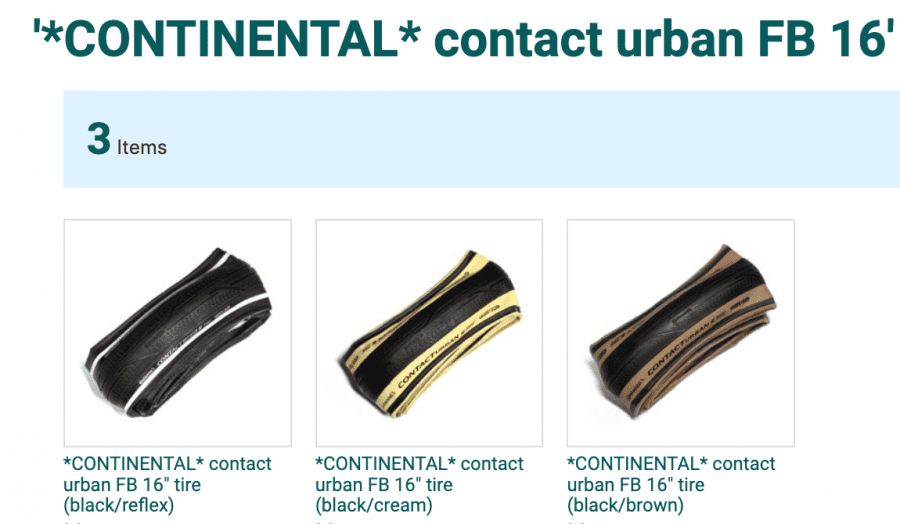 I love how the Neutrino rider's buddy brought the Soma touring bike with aluminum fenders too. It looks like a difficult set up to fly with, but I'm really glad they made it!
I have only rinkoed the Neurino in Japan, but this made me want to travel overseas with it.
(My desire to put couplers on the Neutrino is building up recently. I hope I don't do anythings weird.)
Small wheeled bikes are still not that common from our standards. I always get excited when people visit us with a Neutrino, so please bring em here. I would love to see your builds.
*VELO ORANGE* neutrino (L)
Here's a cool Neutrino I built for the shop with the parts I'm really into right now.
This is a lovely build I did last time.
The pink build made me want to assemble a Neutrino with an off-road setting.
I had Konno san paint the frame in a color I thought would look good on this frame. Sorry Konno-san for giving you trouble!
Riding it in the original color is cool, but custom painting it is also nice.
The color I chose from the color chart was blue grey.
 *Schwalbe* black jack tire。20×1.90 tires. They're not too fat and not too skinny. They have big knobs, but were pretty good on pavement.
Knobby 20″ tires make me excited. There's only a few in the market and most of them are from Schwalbe. I love them for making fun tires!
Short and angled stem with the tapered spacer. Gotta keep things tasty you know? The bars I chose for the bike are the *NITTO* B802  riser bar
I have been really into these handlebars. I even have them on my Brompton. The back sweep and the rise is just perfect.
Nitto recently released the 31.8mm clamp version of the B802s, so I put them on this build.
The grips I chose are the *OURY* bmx grip, to add a little "extremesportsness" to the bike.
This is my favorite part about this bike. (It's about to get nerdy)
I decided to used these derailleurs that had recently appeared in the market.
If you're a fan of this nerdy stuff, you might wonder what the heck this thing is. Well, this is the 8 speed Micro Shift Acolyte 11-38T super short cage.
This is something we never had in the past. It's made for 20″ wheels, so it makes it easier to pair huge cassette cogs like this while having plenty of clearance between the derailleurs and the ground. We can now gear 38t on 20″ wheel bikes.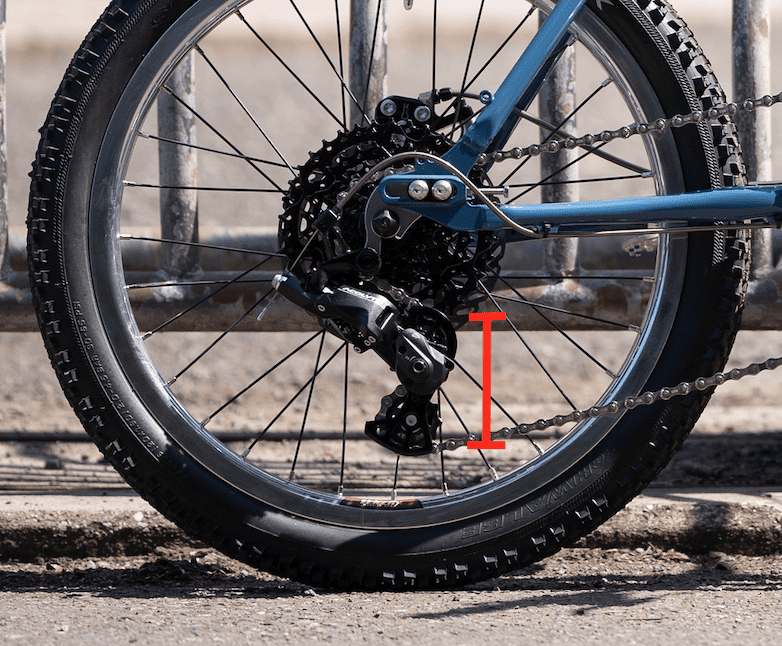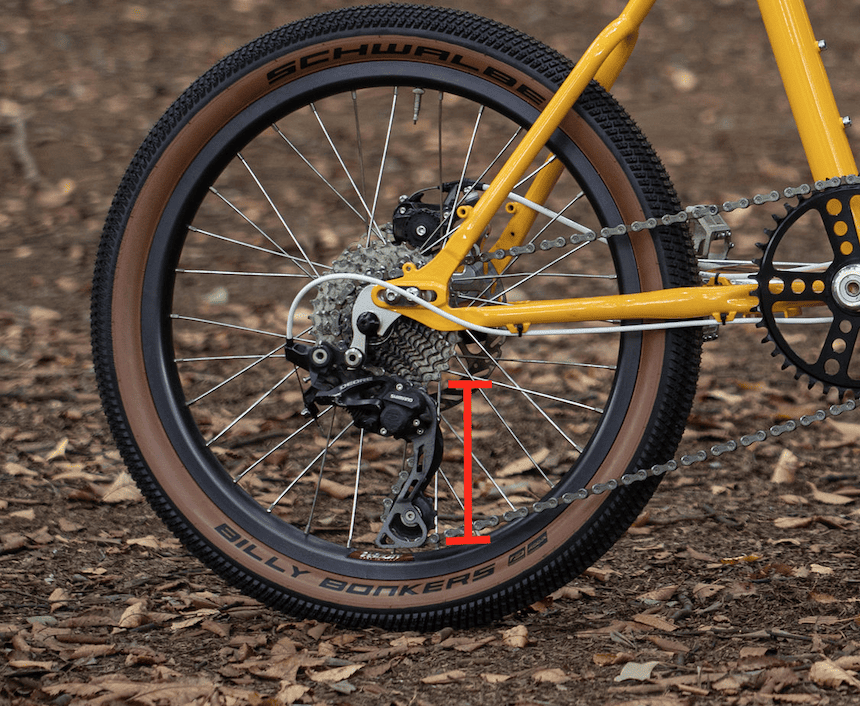 This is my set up for the Neutrino. As you can see, I can only gear up to 32T with a 10 speed.
The Micro Shift Super Short Cage is available in 8 speed and 9 speed.
I chose the*MKS* gamma pedals, a pair of pedals with pins, which provides massive grips on your foot, even with sneakers. They are great for riding off-road.
I pretty much chose all the other parts with my instincts. Practical parts that most people would probably dig.
Off-roady, but pavement and gravel ready. I kept it simple by not putting racks, baskets, etc. I'm sure the bike will look great with them too👍
---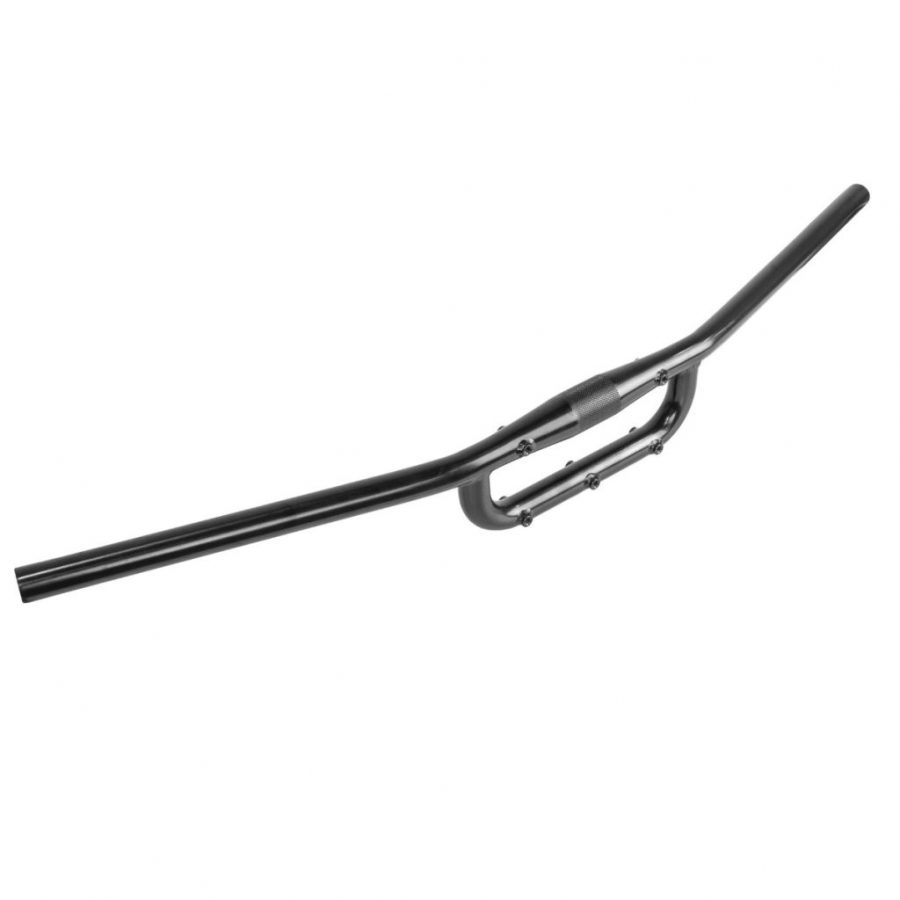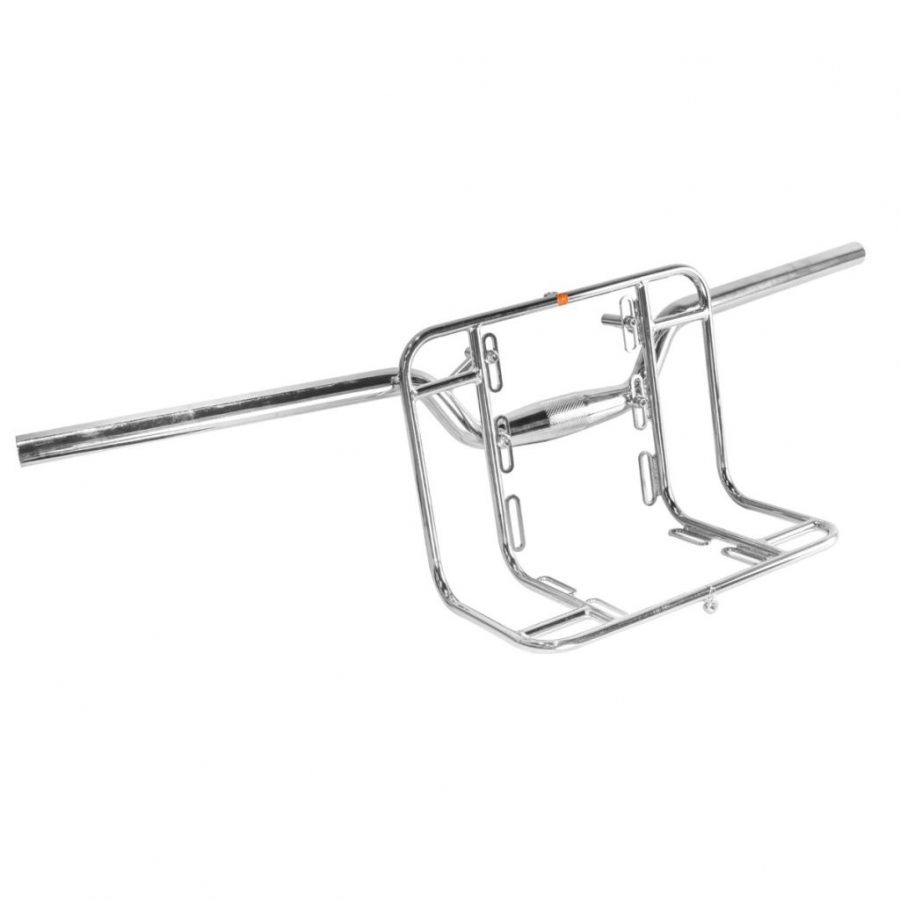 Speaking of Velo Orange, we just got a few new products from them.
I was first confused when I saw these unique handlebars, but I soon realized what the deal was when I saw the L shaped rack.
It looks like there are so many fun ways to use the handlebars. Putting a bottle cage on the rider side of the bars look nice.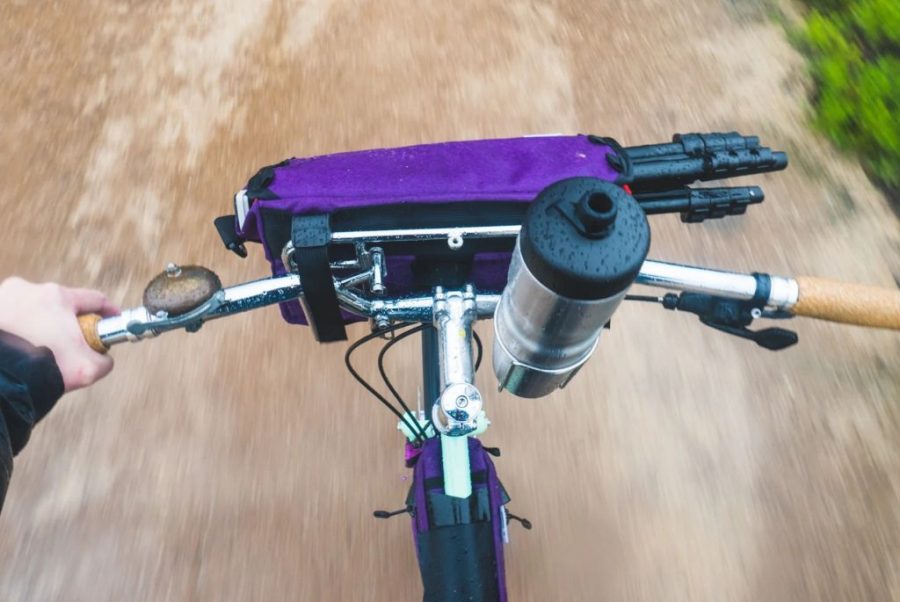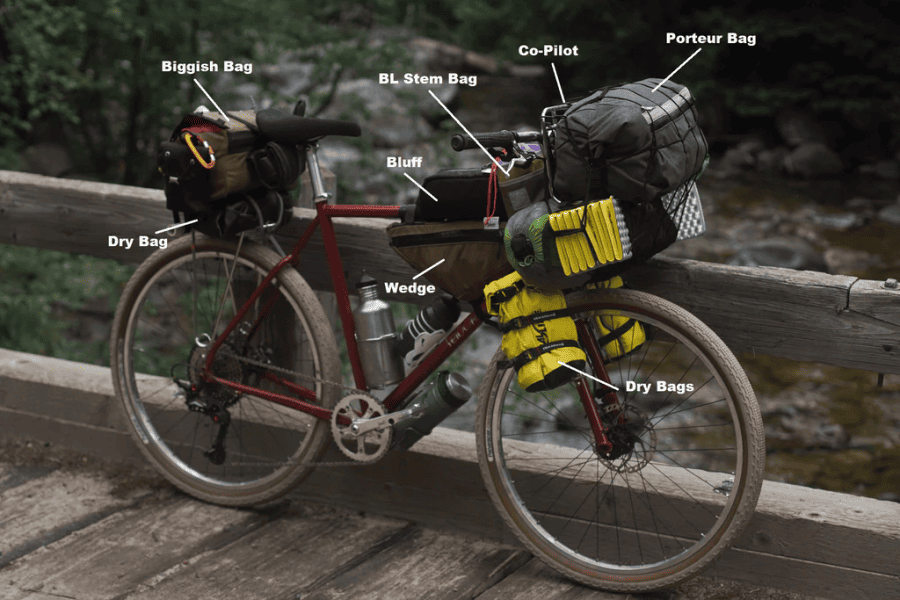 The Granola-Moose bar is even more unique of a handlebar.
As you can tell by the name, they made the Granola Bars into a Bullmoose style handlebar.
The original Granola Bars are one of the best selling V.O. handlebars, so this one has to be good.
Has someone already used these? Let me know what you think about them!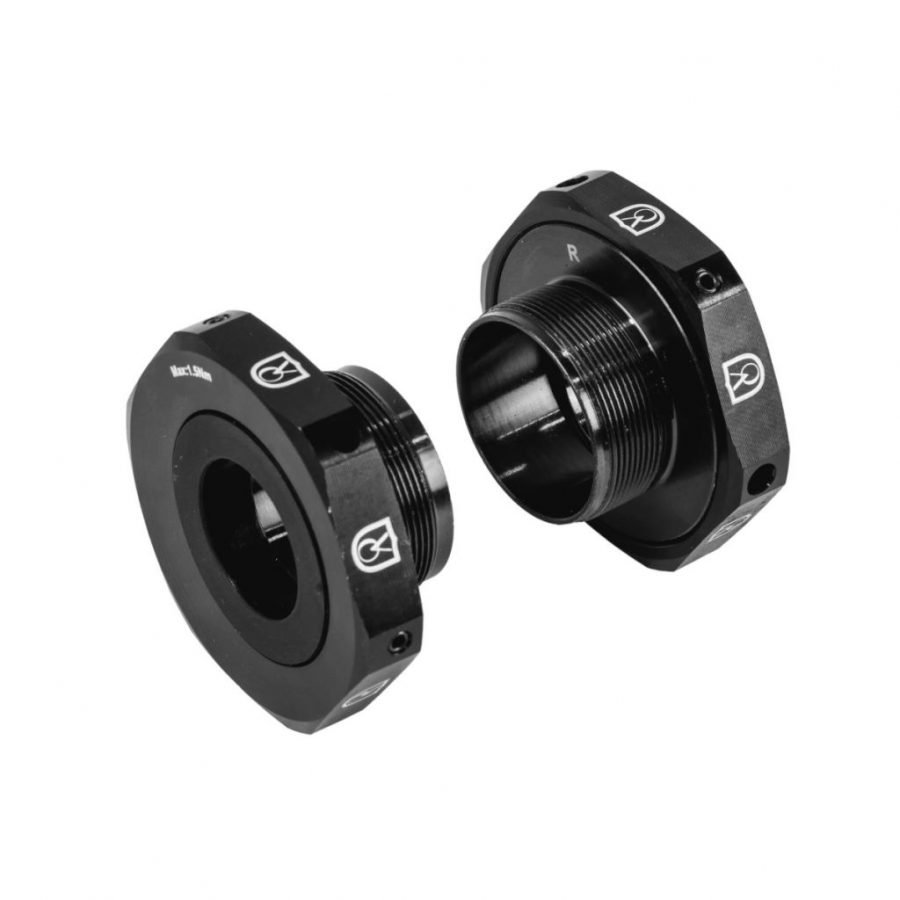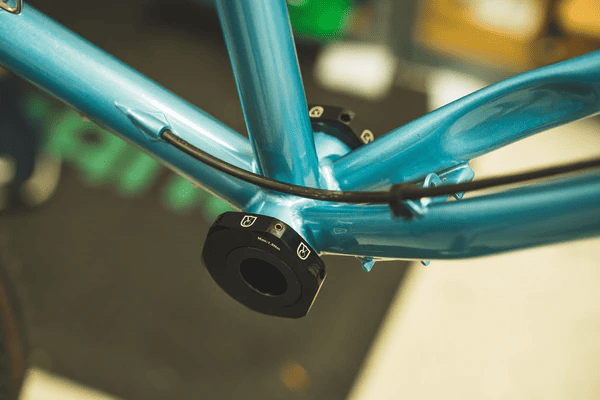 And of course, we got the new Eccentric Bottom Brackets.
You can turn any bike into a single speed that are Shimano, Sram and other 24mm spindle compatible.
If any of you are interested in the BB, let me know! I will happily install them for you!
Looks like the V.O. team has made it to the MADE show. I can't wait to hear crazy stories that our boys bring back.
OTSUKARESAMA!
-Clint