Blue Lug Hatagaya Bike Checks
Hey everyone, today I would like to show you the bikes I built up lately in Blue Lug Hatagaya.

*ALL CITY* Gorilla Monsoon (49)
Gorilla Monsoon is the bike I'm the most interested in the first half year.
Actually, Gorilla Monsoon named after an American professional wrestler. (He has won against the legendary Japanese wrestler, Giant Baba. What!?) Literally, this bike is a beast.

I chose the same color of ChrisKing headset because I don't want to decrease the value of the original frame color.
The stem is Velo Orange Cigne stem. Compare to the Nitto MCR65, this one has a smooth curve.

The fork crown has the side eyelets, making it compatible with Surly 8 pack and 24 pack racks.
I installed the Surly 24 pack rack with the Wald 139 basket.

The crankset is the White Industries eno single speed.

The tires are Ritchey Shield. It is great that this bike has a clearance for 27.5 x 2.4" tire.
These tires are a dry conditions cross-country race tire with a low and close tread pattern. These have a tubeless-ready bead and dual compound rubber.

The cassette sprocket is MTB 11-speed.


The rims are the Velocity Cliffhanger, which is super tough. The bike features front and rear thru-axles. The key advantage of thru-axles is that the wheel always slots in straight, allowing the disc rotors to align perfectly with the calipers.
The hubs are also Velocity. These sealed bearing hubs are good for long go, and it can handle almost all type of axle standards.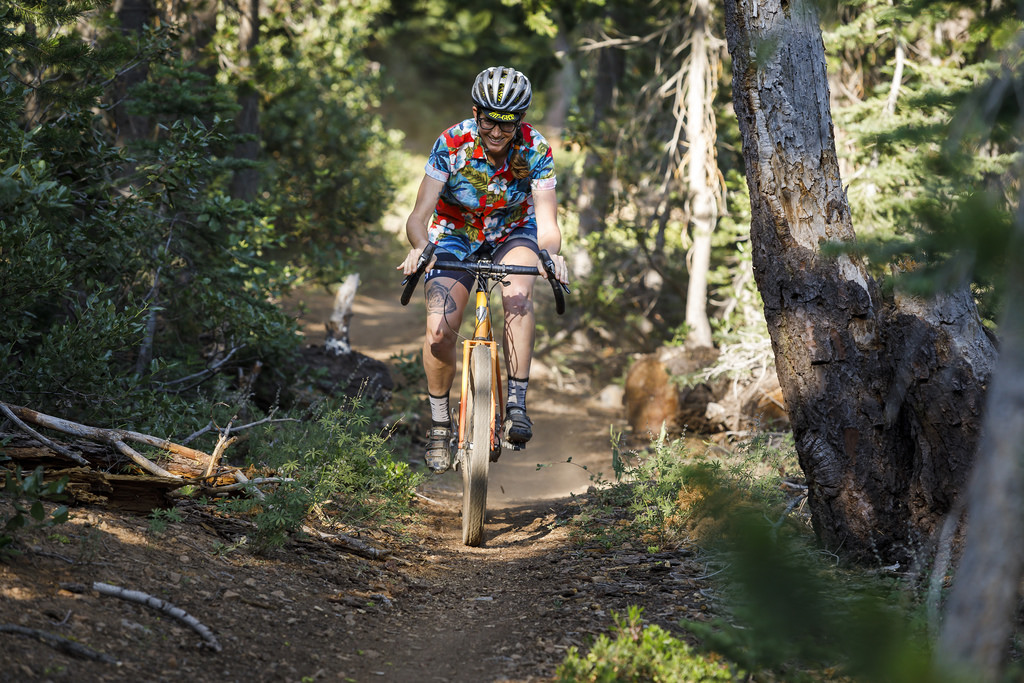 Riding this bike on the gravel roads must be fun!

*ALL-CITY* Mr. pink (46)
I love Mr. Pink from All-City. This is a chromoly steel bike and a classic road bike geometry, but it has clearance upto 32c tires.


This frame size is 46. I wanted a small people to try using a drop handlebar like this.
I am 163cm tall and used to ride the same size as this.

The white brake outer cable is an accent.

The seatpost is THOMSON.
Shimano crankset.

This bike is perfect for smooth country roads, and gravel centuries.


Such a nice bike!

*CINELLI* Gazzetta (S)
The last bike I'll show you is much simpler. Cinelli Gazzetta is a great fixed gear bike and this isn't too expensive.
Gazzetta's geometry isn't quite as severe as on a traditional track bike, resulting in handling that's ideal for whipping through traffic or even tackling extended trips.

The handlebar is the Nitto Choco bar. I chopped a little bit of both sides.
The reverse brake levers are a great match with the handlebar.

Continental Grand Prix.


Sugino crankset.


You can try these bikes in Blue Lug Hatagaya. Please come and check them out!