Reconsidering EVASION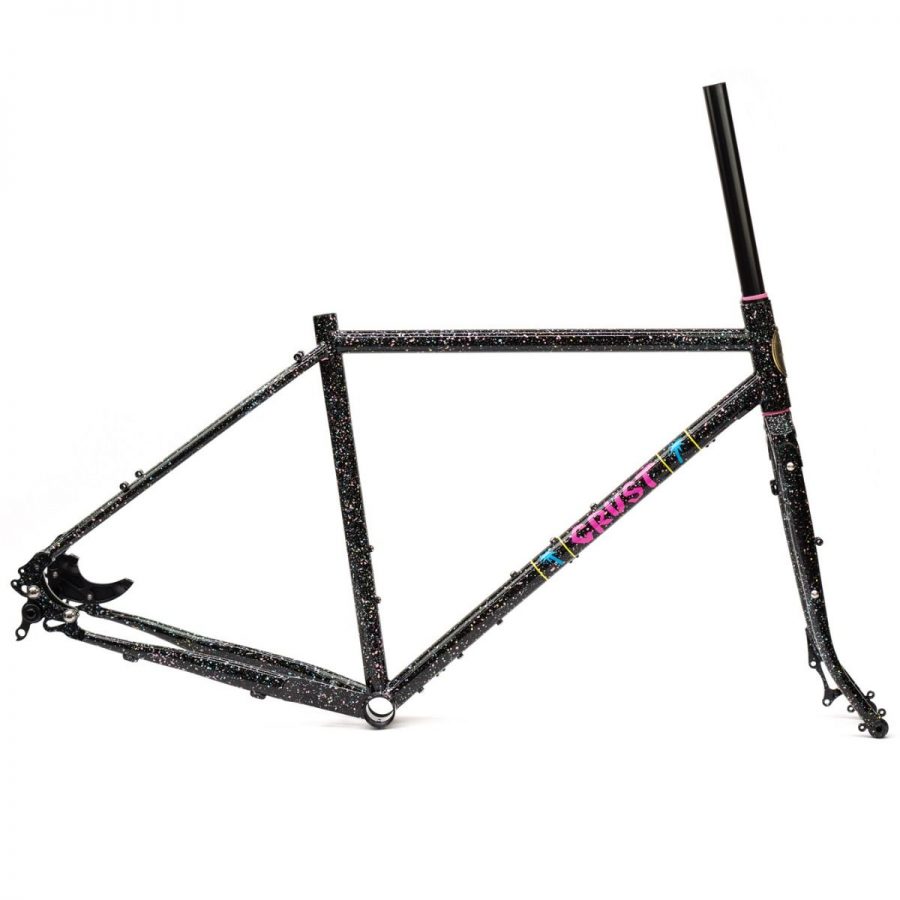 CRUST's EVASION got restocked with the new colors.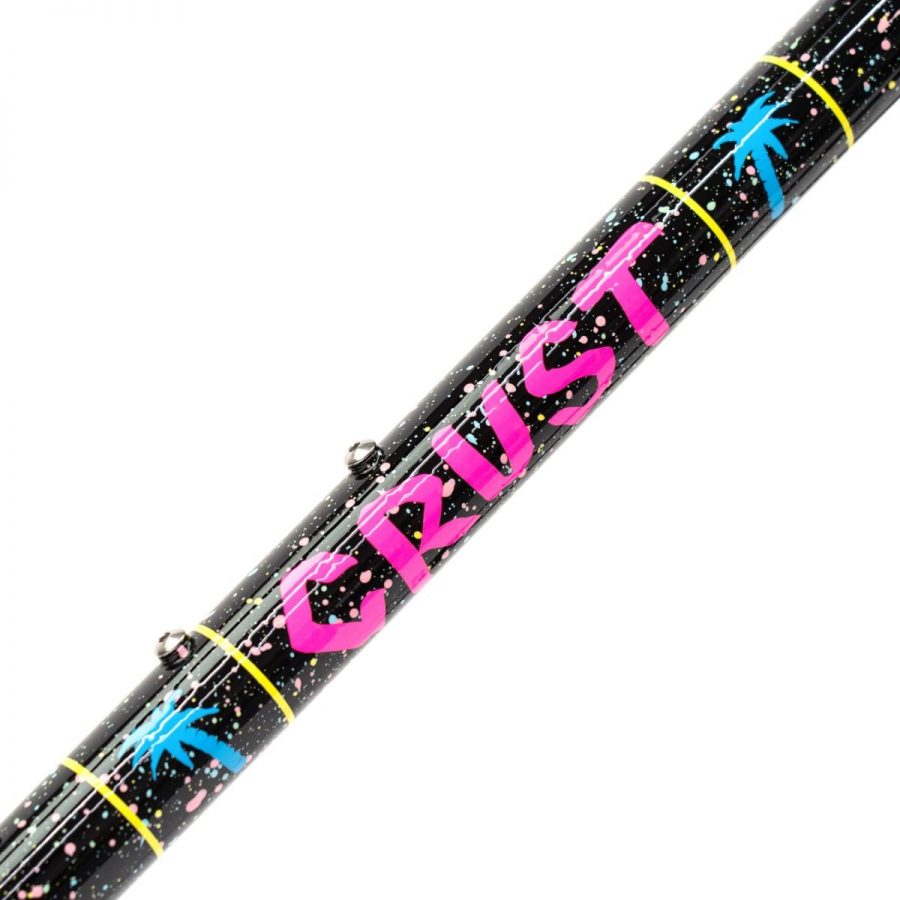 The classic black with the fancy pastel color splash "Pastel Speckle'd Black".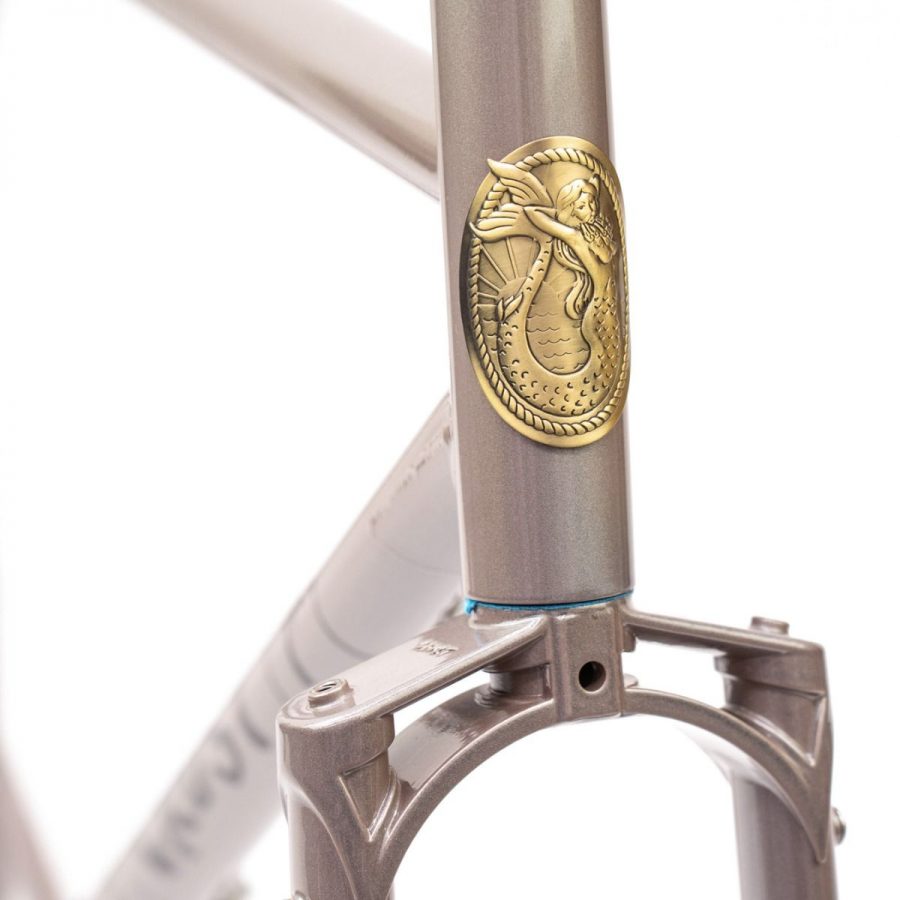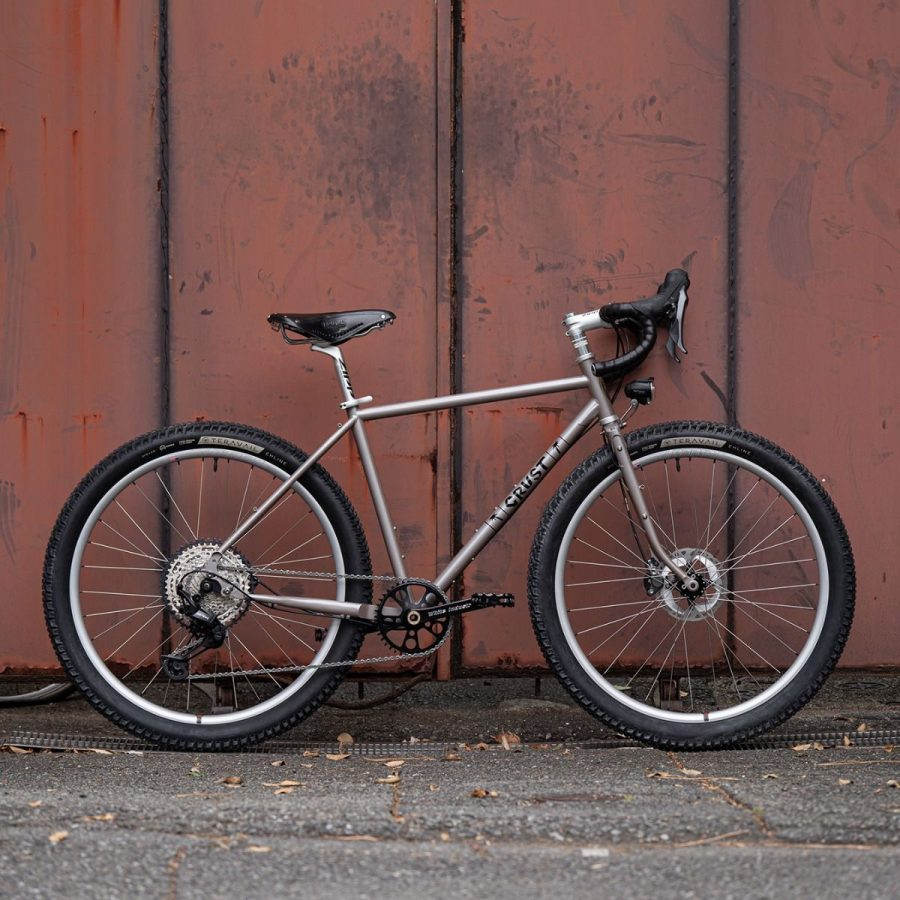 The other one is "Romantic Silver", the subtle but charming silver. This time they have these 2 totally different color choices.
I personally think the reason why CRUST recently has been choosing "safe" colors for EVASION is that they want to make the frame more common and popular.
In the YT video uploaded the other day, 3 of us talked about EVASION a lot (frankly I still have a lot to talk). If we were talking with some drinks, it must've been until the next morning.
We found out that EVASION is the frame full with charms and details at the casual talk. After that, I was reconsidering how to present this frame with this batch.
 As I was saying in the video, I had been in a mood for drop handle bars with simple color parts. When I wrote a review about SCAPEBOT, I happened to know about the history of EVASION, that's another reason why I'm curious about the frame again.
 I had been craving to build EVASION with drop handlebars to get to know "the randonneur can cycle anywhere", the concept of this bike based on the countless rides Mat has experienced. Luckily I happened to have an order to build this one. 
 The test ride of this bike refreshed my impression of EVASION and it was exciting. This bike can make me feel like I can ride forever, enjoy a bit of fun ride. Also this bike can surprise me with its speed faster than how it looks.      
 Although I have built the frame with drop handle bars before, I couldn't help feeling that "something beyond the classic" from this bike. Well, maybe because of the huge Towel Rack Bar though. This bike has been attracting me for a while because I feel like this bike is still hiding more potentials.
 Now let's talk about the new color EVASION I built this time as a demo bike at the Hatagaya store. After I felt the hidden potentials of the frame, I decided to build it as if I were 26 years old.
Ignoring the experience and knowledge, so there are no such theories how to choose parts. I just wanted to build a cool bike with the cool frame. I just installed the parts I used to think they must be cool without any doubts.
 Which tyre to use? As thick as possible for CRUST, of course!! The golden Cliffhanger rims are so sick like an old MTB. 
 Speaking of Old MTB, the Bullmoose bar is chic. Well, any classic handles are fine actually. The very straight LITTLE NICK BAR should work too. 
 I'm still craving for colors… ok, let's use them for saddle and grips. The fatty CRUISER GRIP should have the same vibe as this frame. WTB's PURE-V must be protecting my ass from hard riding, JAH RASTA FARI!!
"Oh hey, let's put a bag here. What the heck is this REALM brand? I dig this messy tie-dye color scheme."
 I built this bike as my momentum goes. I just focused on how I would have built this frame when I was younger so it's rather embarrassing.
 After all, EVASION is EVASION no matter which parts to use, that's what I felt when I saw the bike photographed. Maybe because of the graphic design of the frame.
 I also realized that the look of the bike is kinda "sitting on the fence", and of course it's a big compliment. TROLL can't be like this nor DISC TRUCKER. Actually this frame reminded me of a word "diversity", and maybe this word is an answer to describe EVASION.
It's emotional yet a bit frightening to know that the original versatile bike CROSS CHECK is an inspiration of EVASION.
 Some of you might get confused by EVASION's diversity/versatile and that's no problem at all. Because when you can understand or accept the diversity in the future, this bike will still wave hands and say "Yo!! Let's play out."
 While the look is rather scary a bit, the inside is open, acceptable, unique, extroverted but nerdy, taking a walk every day and traveller. That's how this bike is.
Well, seems like it's going to be a long time relation ship with the EVASION. Let's make the bicycle world more fun.
See ya.