My Swift Campout 2022 Report (Day 1)
I just wanted make this post, while the trip was still fresh in my memory. To get straight into the point, the trip was pretty epic, but also was pretty hectic.
As mentioned in the previous blog, there were two teams from Blue Lug who went to the Swift Camp. I was in the "Suigen No Mori" team.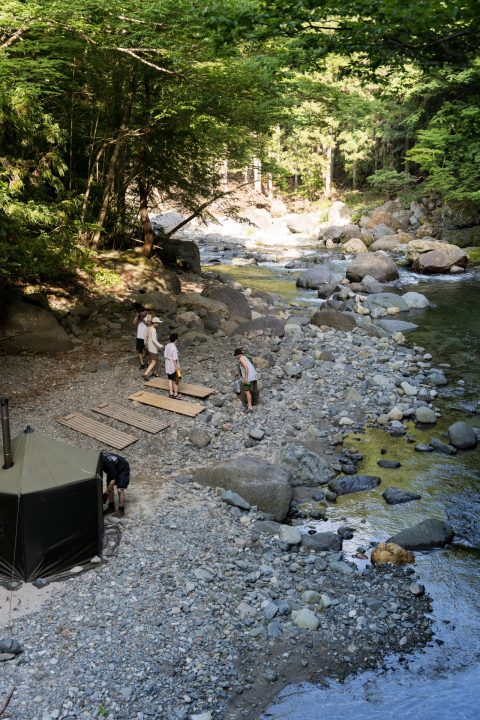 We had heard some rumors that you would need to do some big climbing to get to our destination, and boy oh boy it was a brutal hill for bikepackers…I'll get into that later.
Let's start from the beginning.
5:00 a.m.
I woke up an hour early from what I had planned, due to the excitement. I sipped a cup o' joe and made my way to Blue Lug Hatagaya.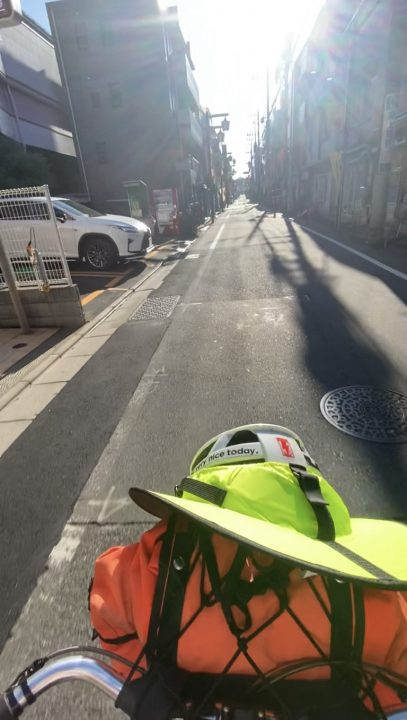 The sun is shinning, I got Da Brim and my new Crust Evasion I built for this trip feels great. Everything is perfect.
6:30 a.m.
Leaving my house 30 minutes earlier than scheduled, I new that I was going to be the first to arrive. I'm always that guy. "Good ol' Shin, first at spot again." I said to myself. But then I soon realized Wentz was walking out of the shop for a quick visit to the "conbini".
"You're early!" I said. "Everybody's already here dude!" Wentz replied.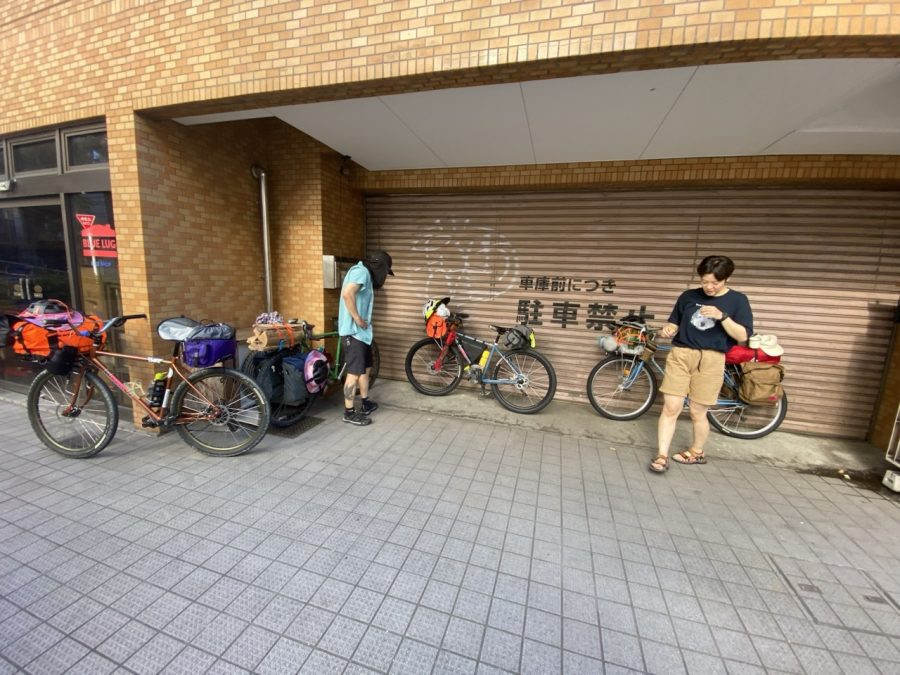 I guess everyone is pretty hyped about this trip. 4 out 7 members of the team were already waiting outside the shop getting ready.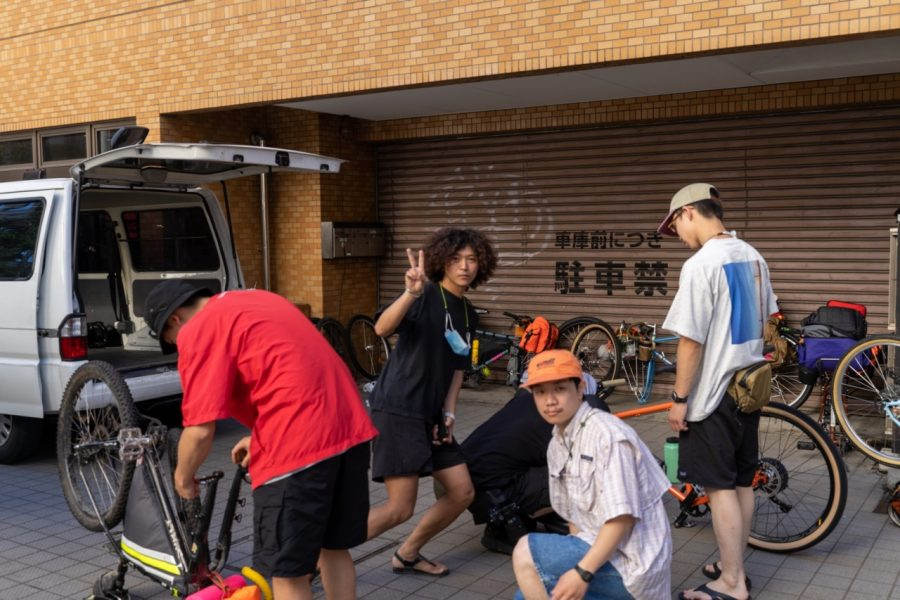 After checking out our bikepacking methods and posting some IG stories, it was time to pack the bikes in the Mazda Bongo.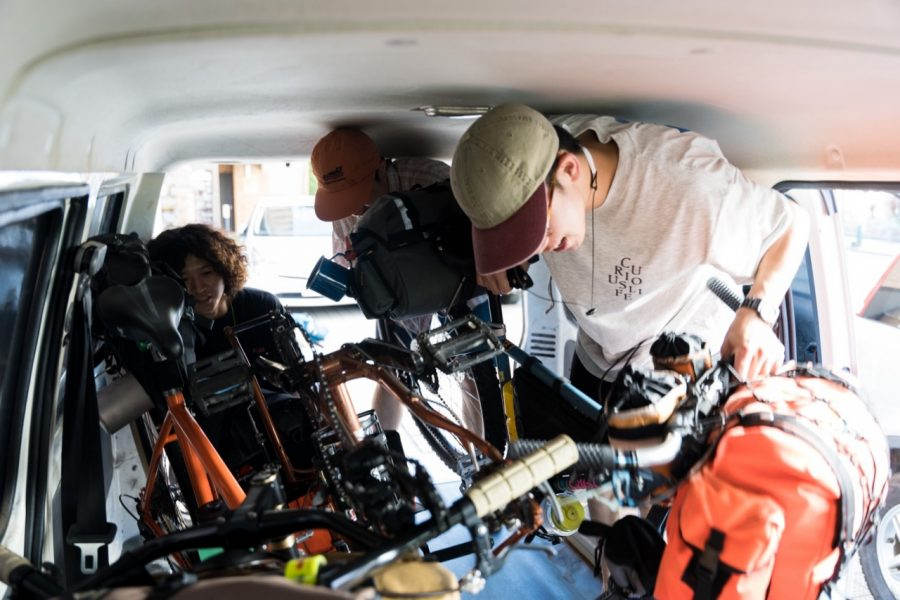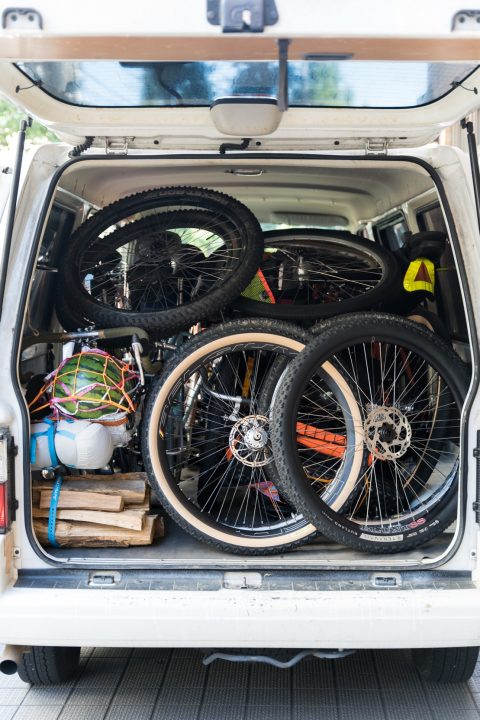 Our plan was to drive to the Yamanashi prefecture which is near our destination and then start the riding from there.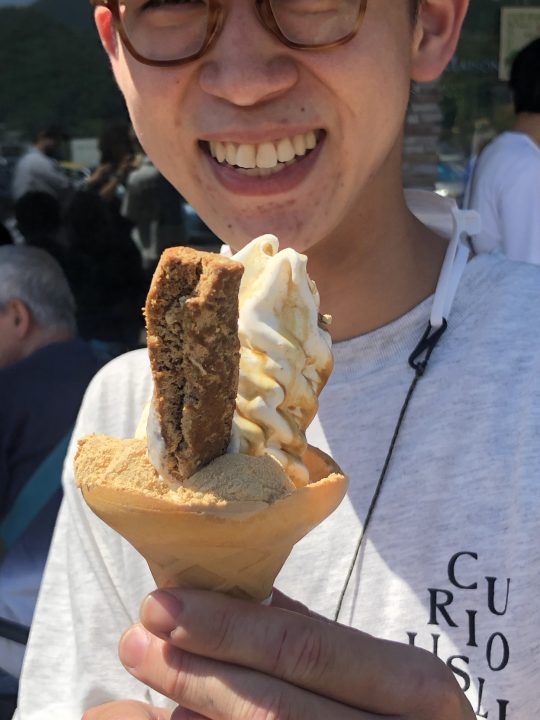 9:30 a.m.
We took a brief ice cream stop.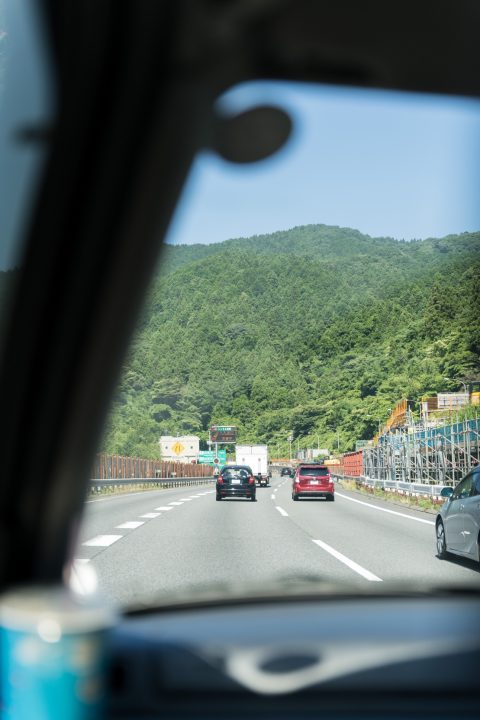 After the ice cream stop, we start to see more green rather than the gray concrete.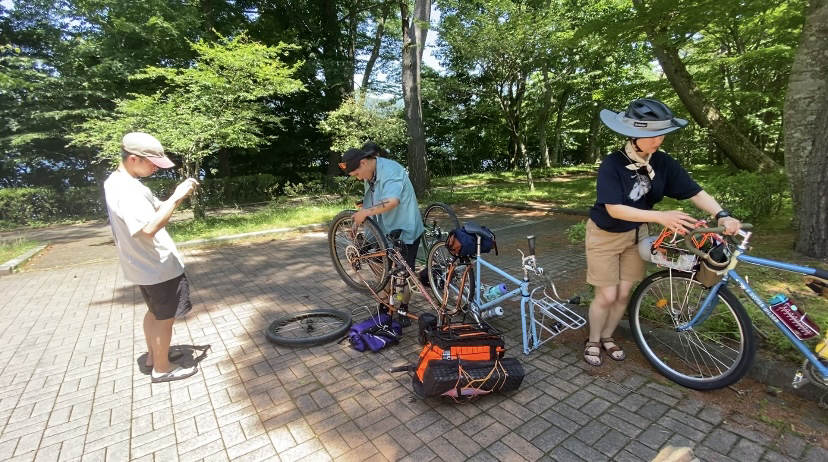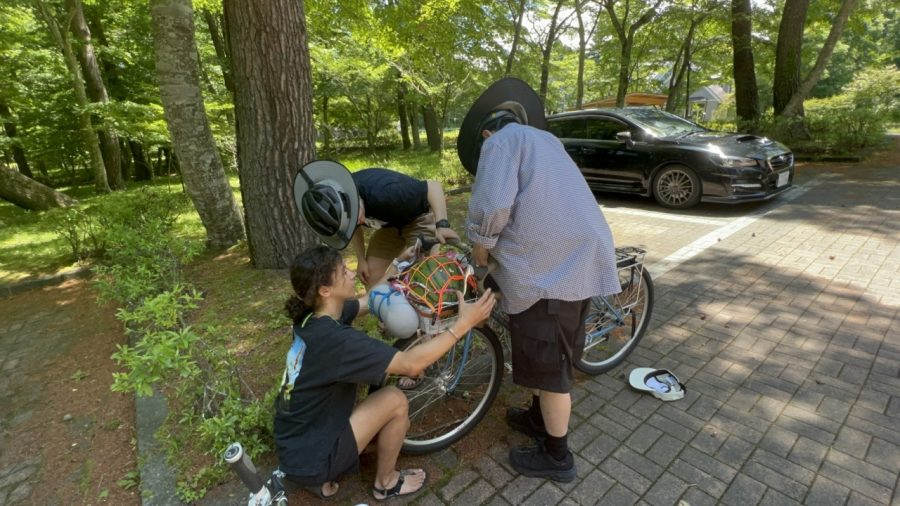 11:00 a.m.
We finally arrived at parking lot right below Mt. Fuji. We quickly unload our bikes from the van, put the wheels on and now it's time to roll.
You're probably wondering, "why is there a watermelon on Natsumi's basket?".
There's a Japanese tradition called "Suika Wari", which literally means, "Breaking Watermelon". It's a summer tradition where we blind fold one person and let them smack the watermelon with a stick and eat it. It's basically like a piñata.
Natsumi wanted to do the Suika Wari at the camp spot so she decided ride with it. Yes, she was aware that there will be a lot of climbing…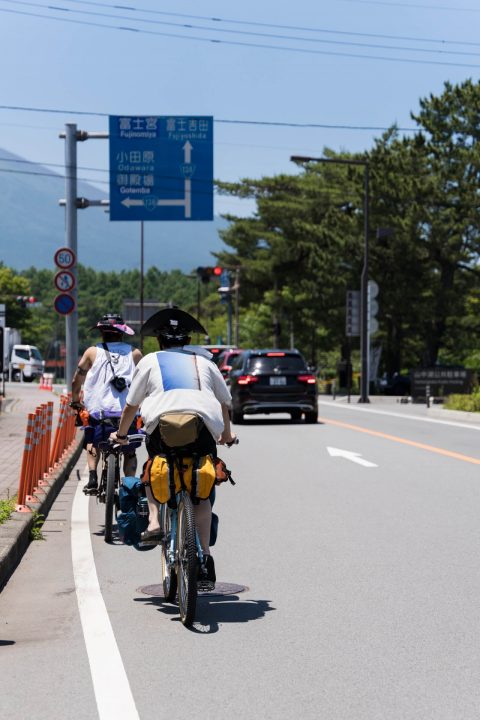 Before heading over to Suigen No Mori Forrest, we needed to grab some food for the night and the next morning.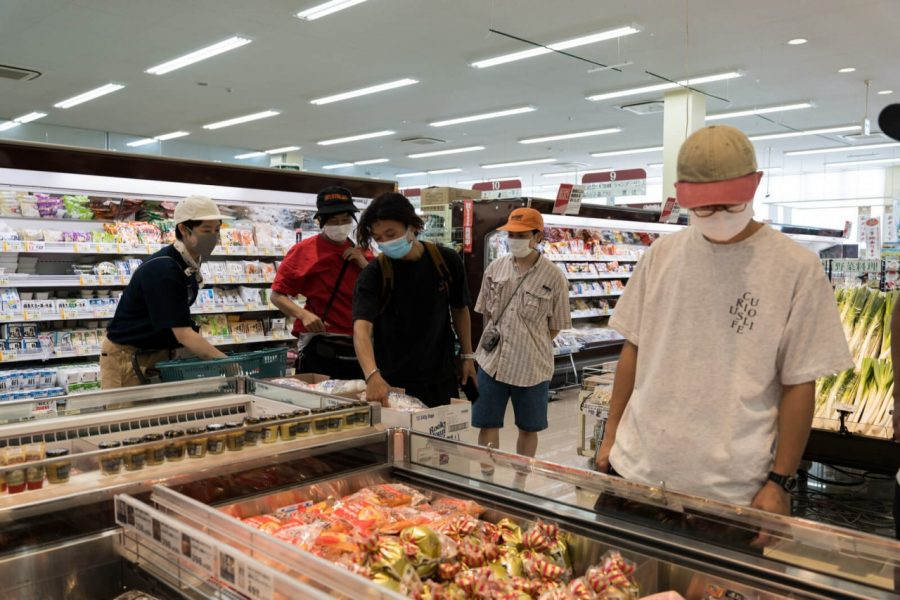 We grabbed some groceries,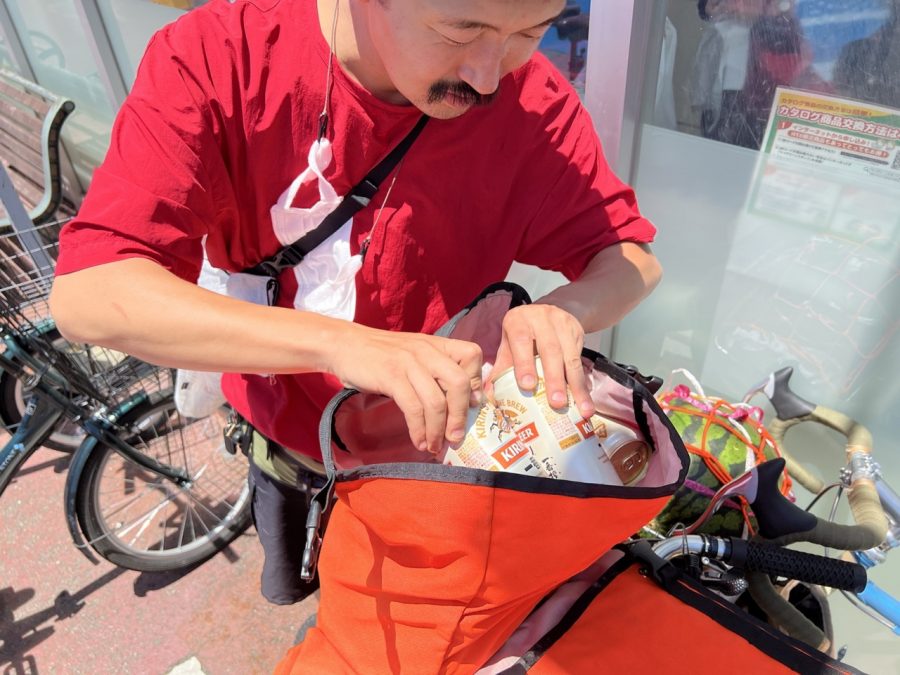 grabbed some booze (Kirin Ichiban Tall Cans) and now we're officially ready to go.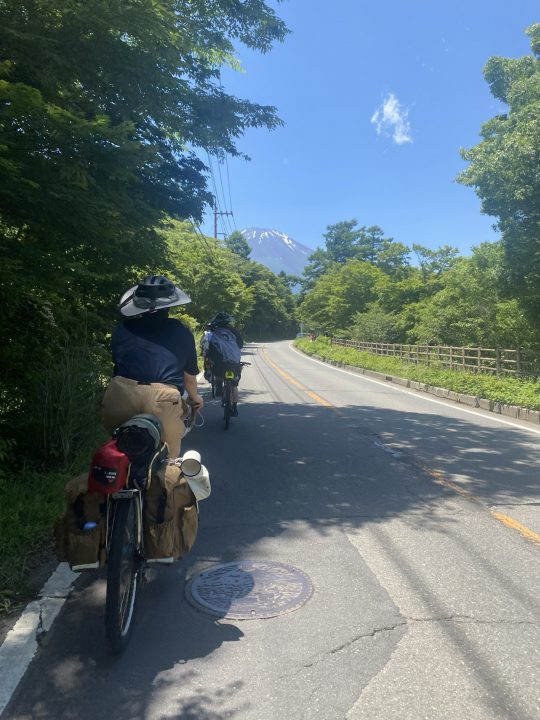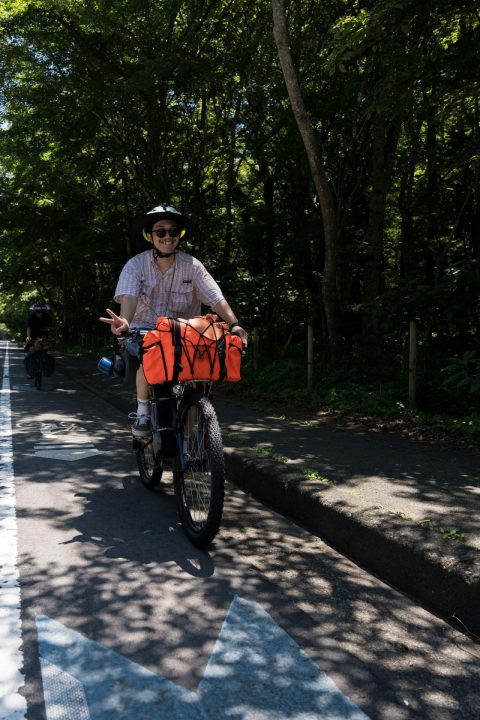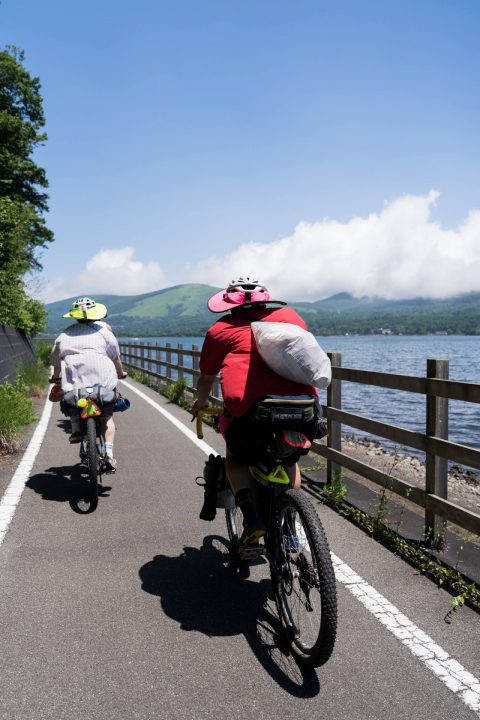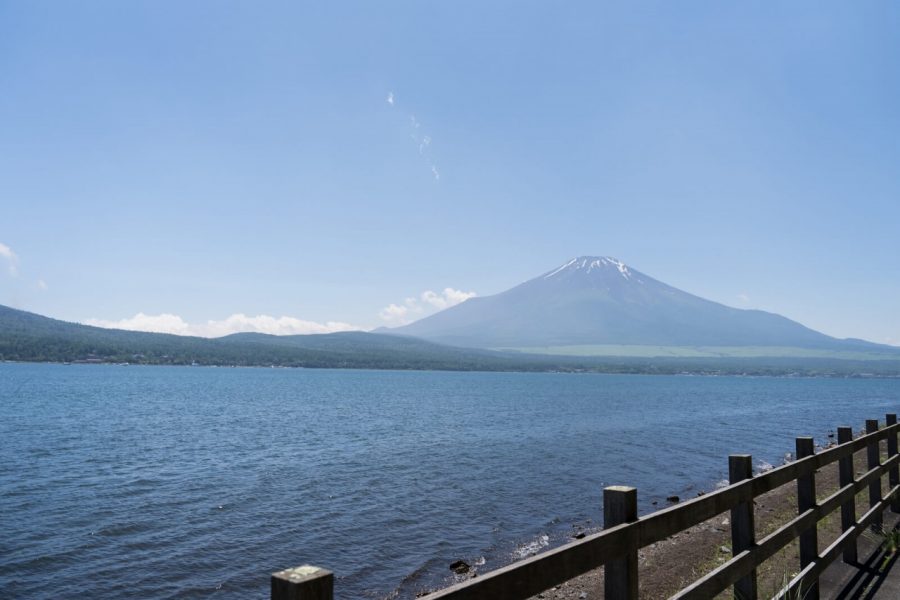 The first couple of kilos were really chill. We got to ride looking at Mt. Fuji and we got to ride along Yamanakako Lake.
1:00 p.m.
We took a stop at the last Seven Eleven before the climbing starts.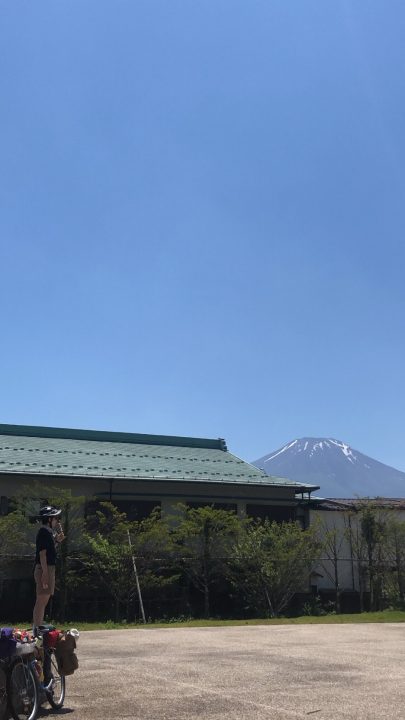 Natsumi enjoying ice cream while watching the great Mt. Fuji.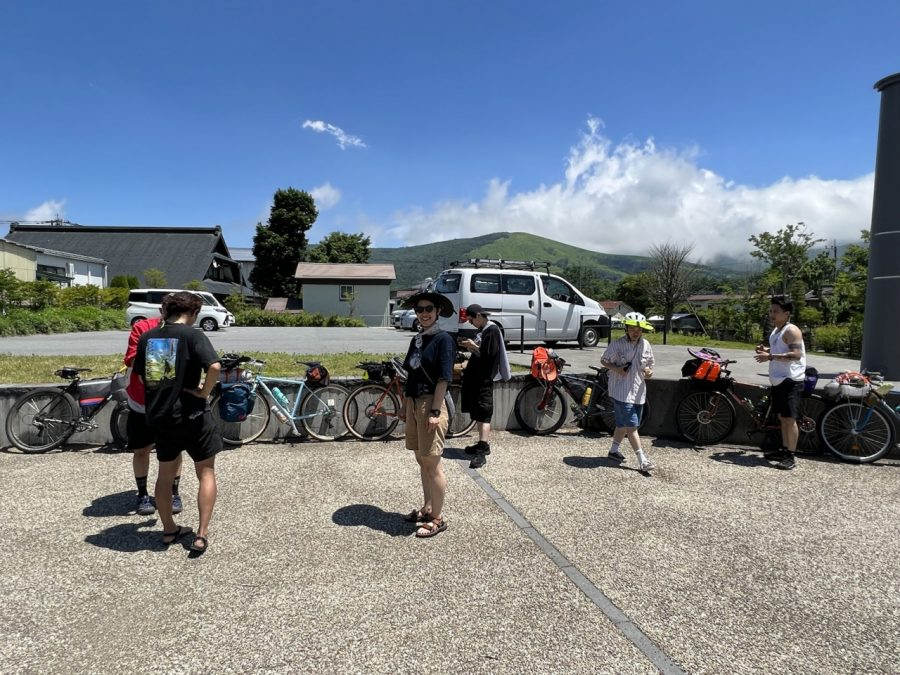 Everybody doing their own thing.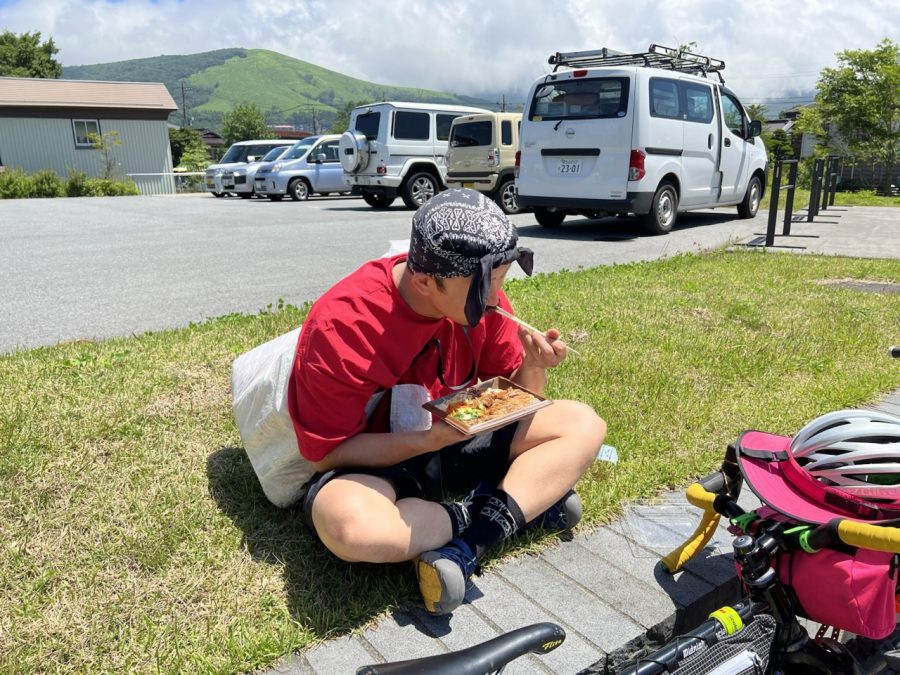 Kaneyan Enjoying his obento.
The climbing starts…
We climbed and climbed and climbed. There were a lot of traffic going by. Some of us were pushing our bikes and some were still riding. It was so hard and dangerous to film or shoot pictures. The only thing captured was the photo below.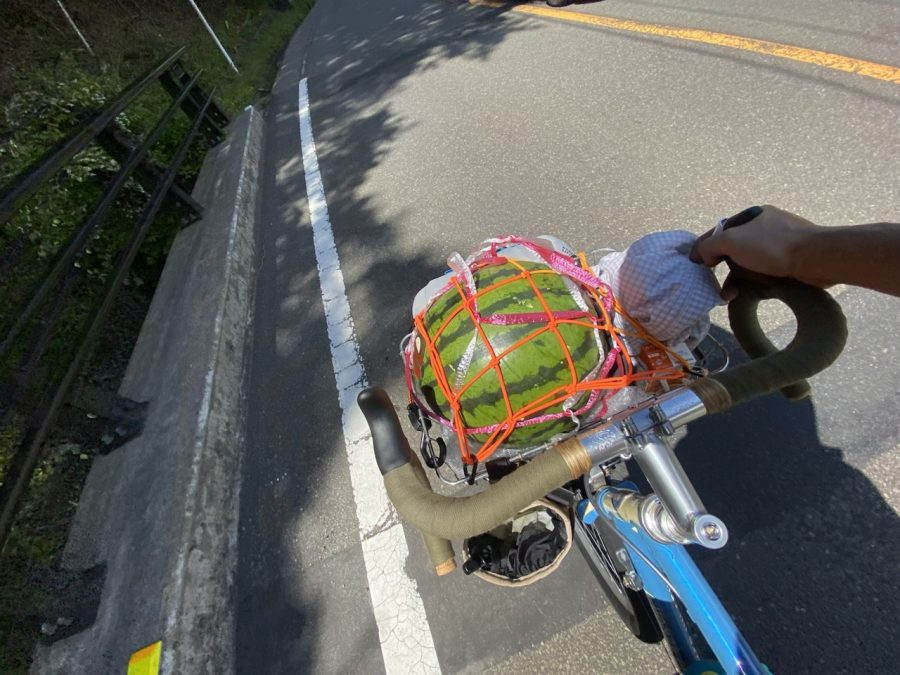 🍉🍉🍉
Kaneyan traded his Midnight Special with Natsumi's A. Homer Hilsen + Watermelon and climbed the whole way.
After 30 minutes of climbing, we bombed the hill for another half an hour…
2:00 p.m.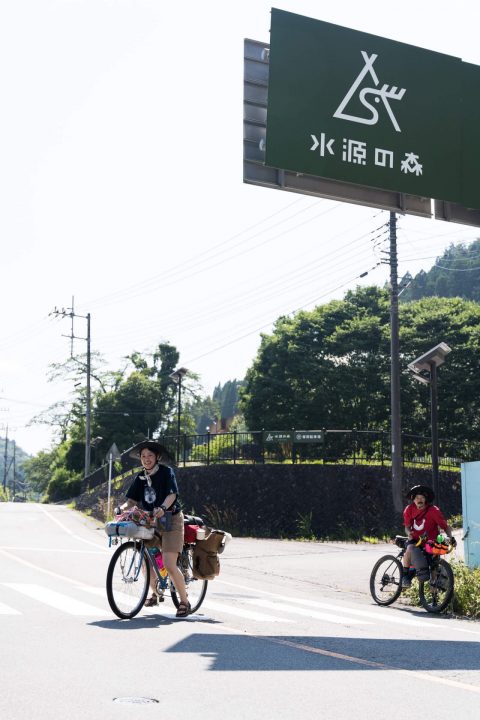 We have arrived at our destination.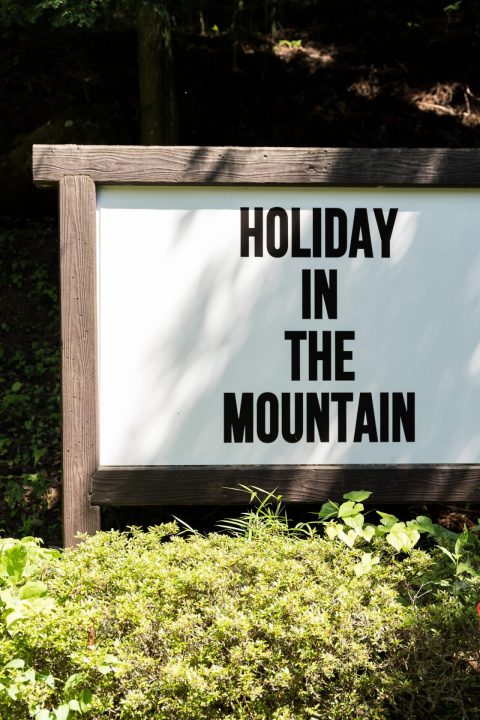 SUIGEN NO MORI CAMPLAND 
We took all the load off of our bikes.Here's a little sneak peak of my gear…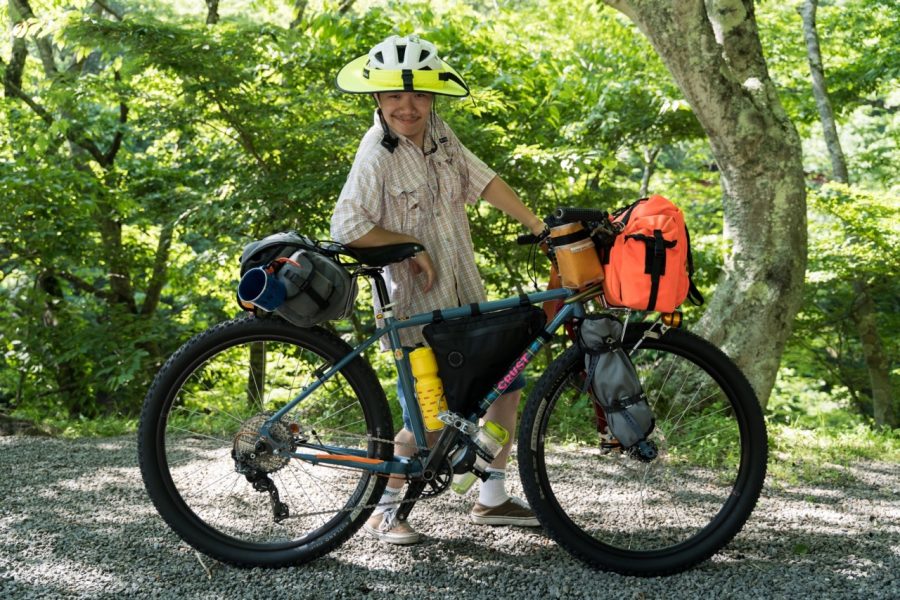 We'll have special page where we break down all the gear we brought very soon, so stay tuned for that!
4:00 p.m.
We quickly set up our camp and made ourselves to the sauna tent, the treat we all deserve.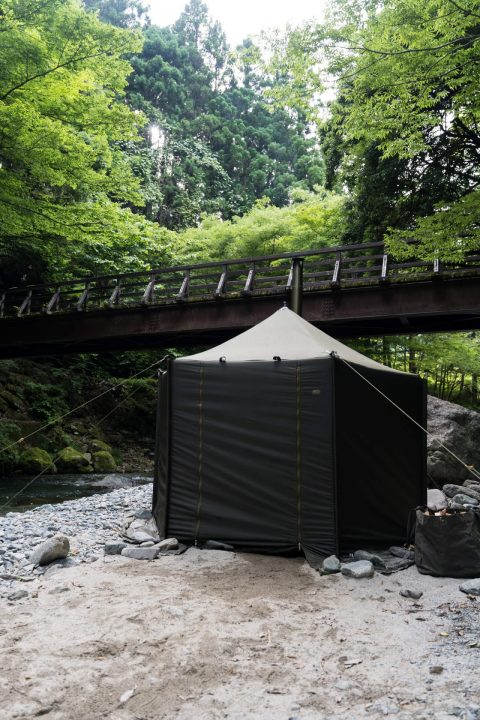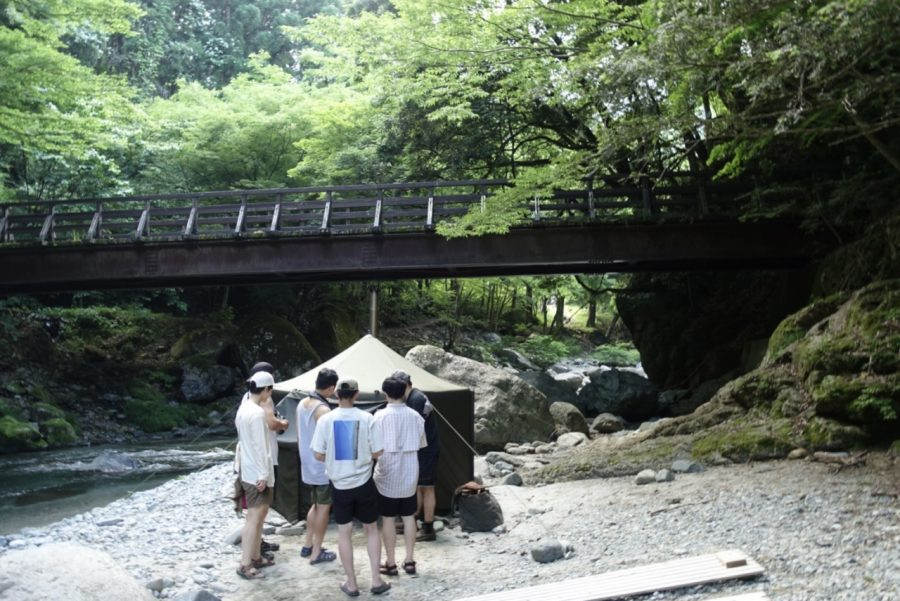 We got a few instructions and it is now time to sweat all the soreness off of our backs and knees.


After steaming ourselves for a few minutes, we dove into the cool river right by the sauna.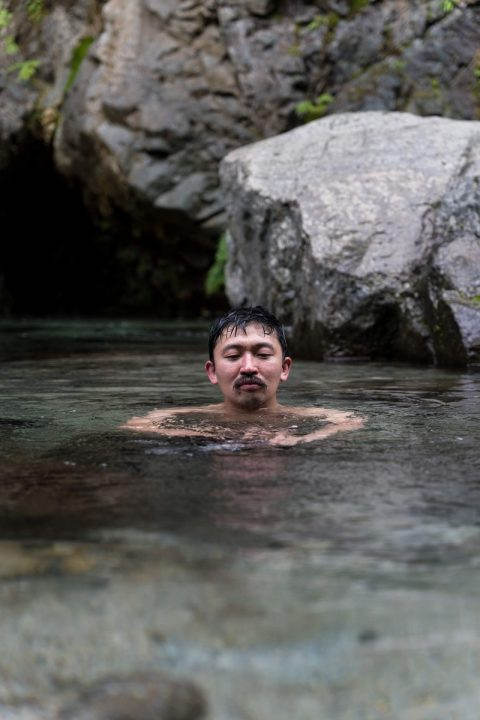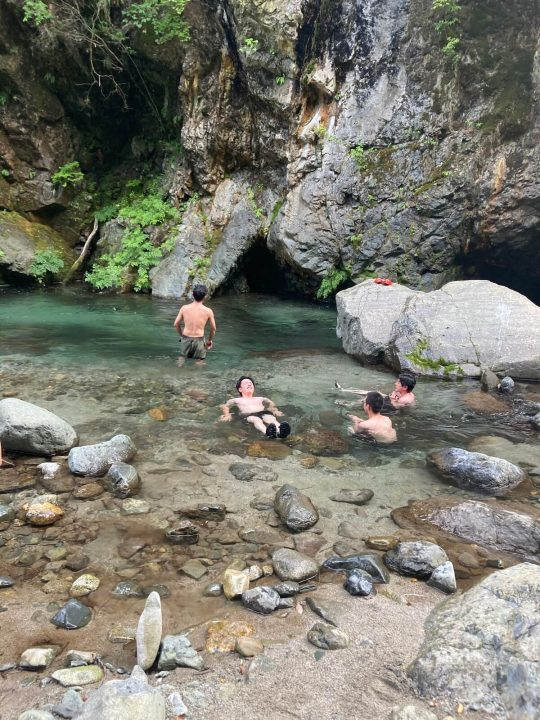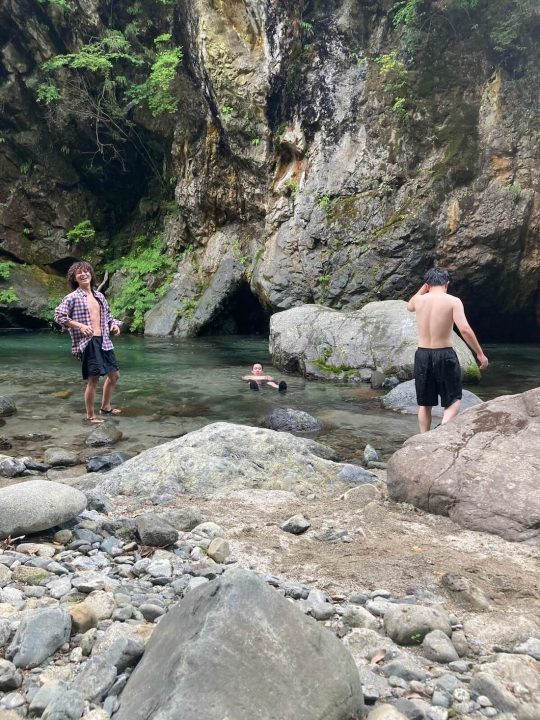 We have a lot of "Onsens" (hot springs) here in Japan and there's bound to be a sauna in the facility. There are so many hardcore sauna lovers due to this Onsen culture, but I was never the one to stick to it.
However, this sauna was different. It felt so good. I don't know if it's the location or having friends around but man it was great.
I can't explain the feeling with words but I can't forget the feeling when I stepped in the river to cool myself down. It changed everything I felt about saunas.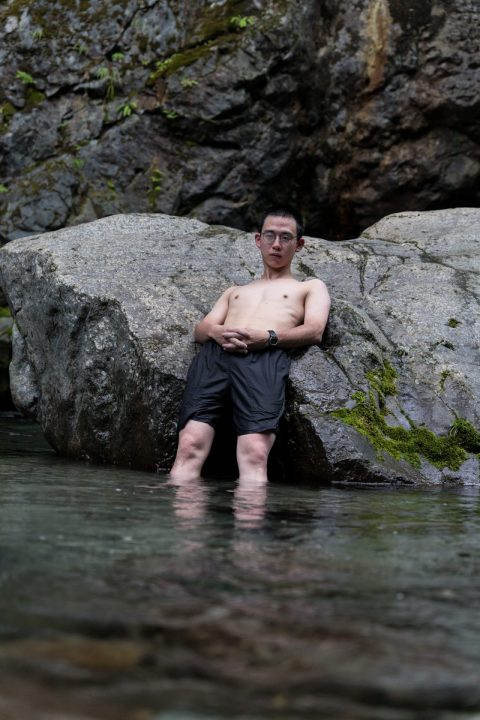 I think this shot of Clint pretty much explains everything.
What would be the English term of this condition of Clint? We call it  "整う"- (totonou), which means getting tidied up. It doesn't really makes sense even in Japanese, but it's a slang we use, when we get a "high" feeing from the sauna.
6:00 p.m.
Now that we're all "tidied up", it's time for supper.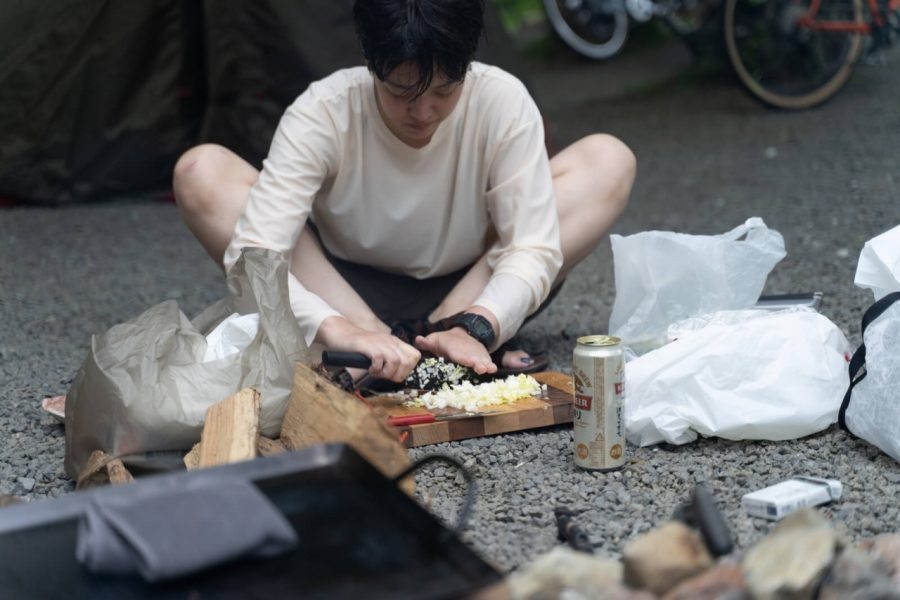 What are we cooking…?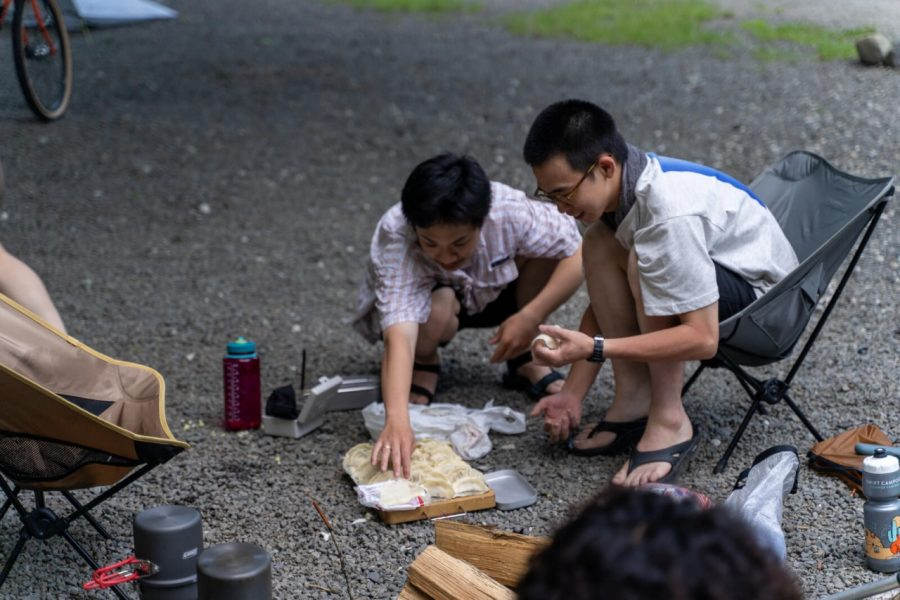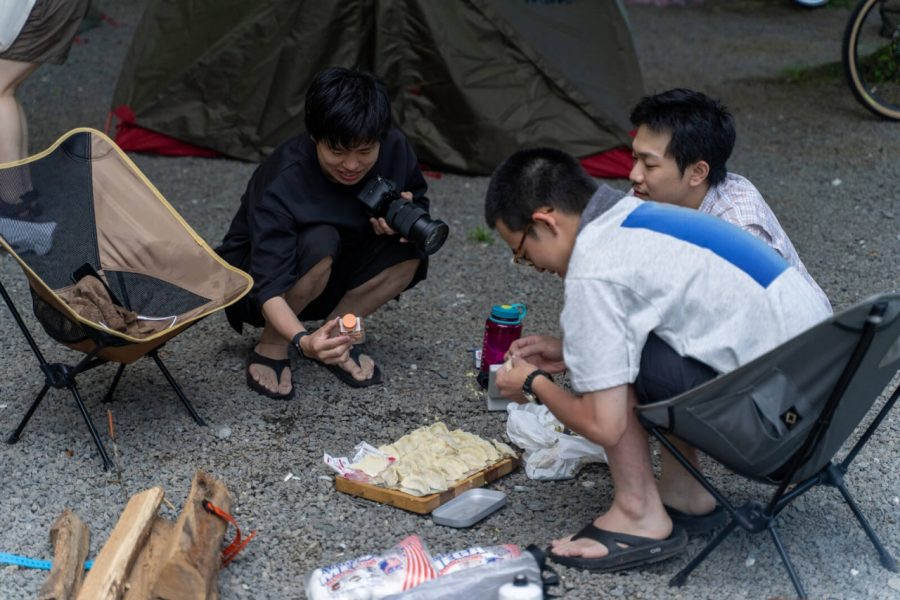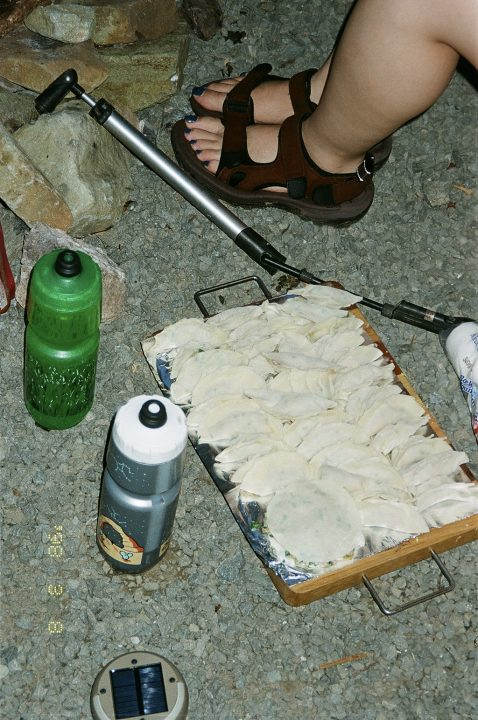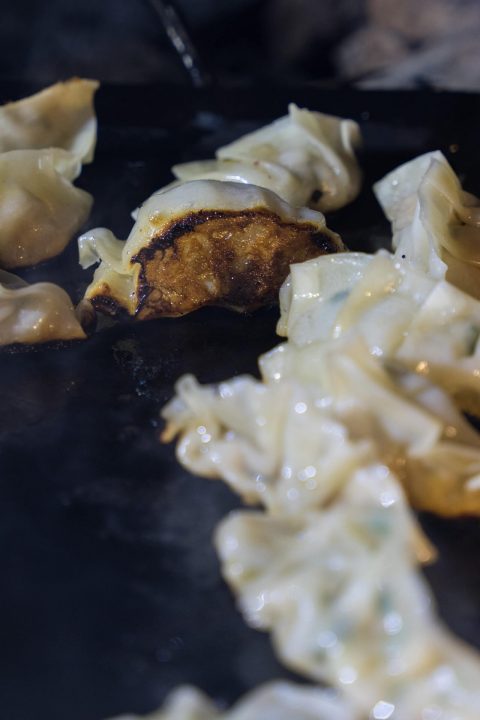 Dumplings! (No, it's not a common meal to cook in Japanese camps)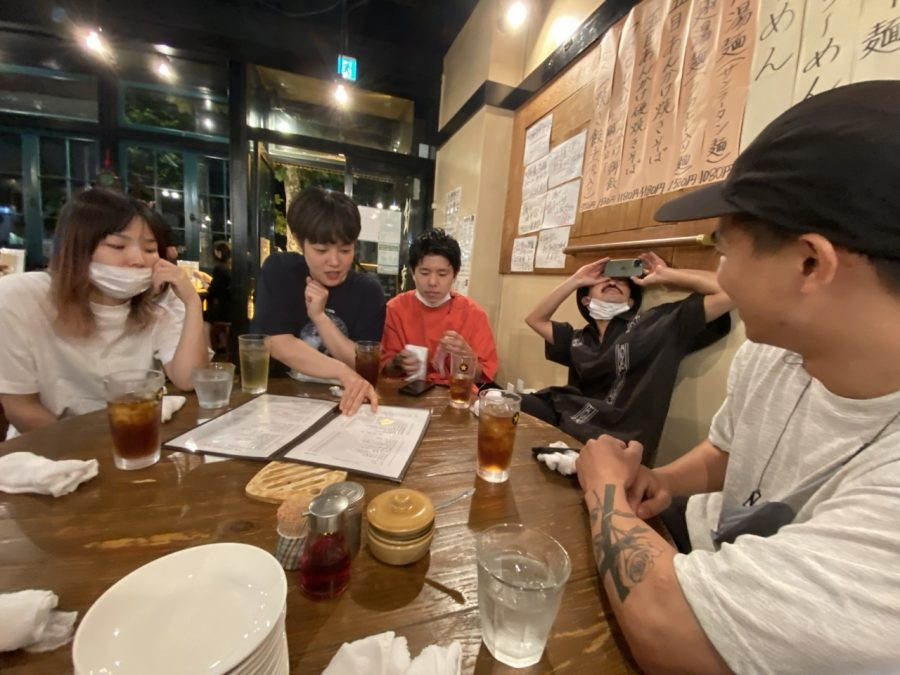 Our trip planning took place at Ko-Ya, our local Chinese food spot. During the meeting, we ate dumplings and someone said that it'll be funny to make dumplings at the campground and yeah, we really did it.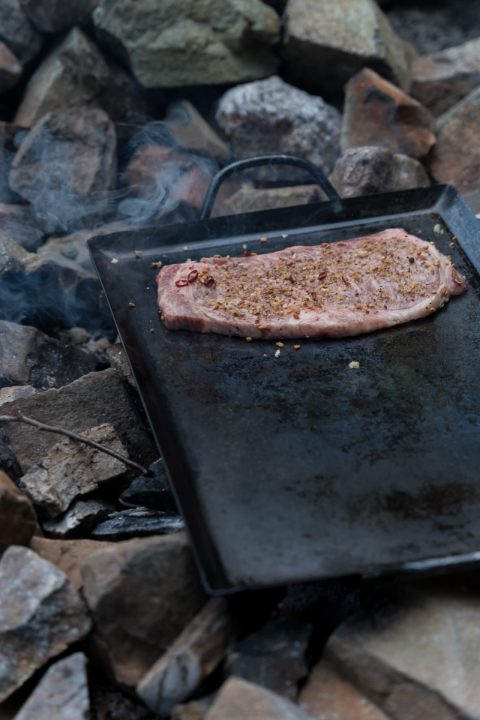 We also ate stake,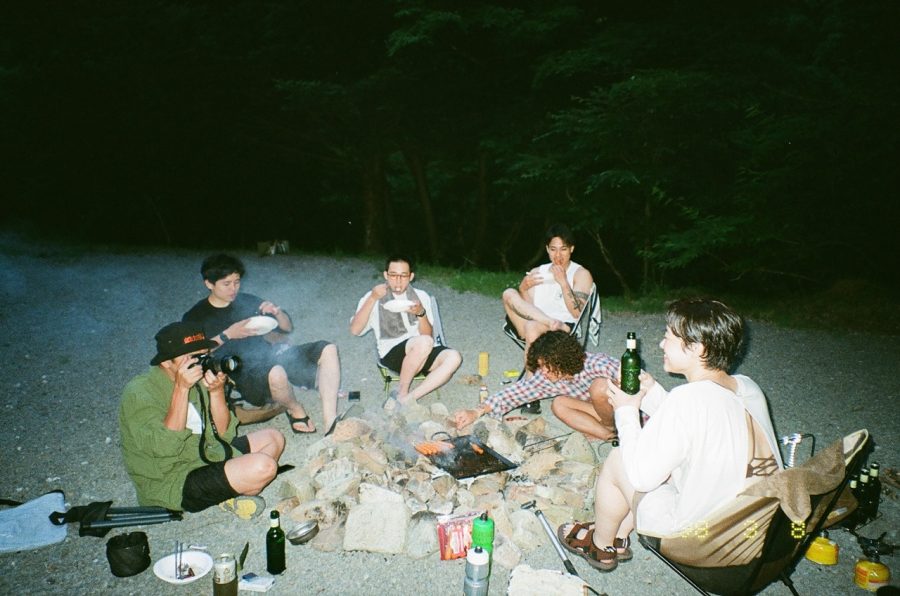 drunk a lot beer,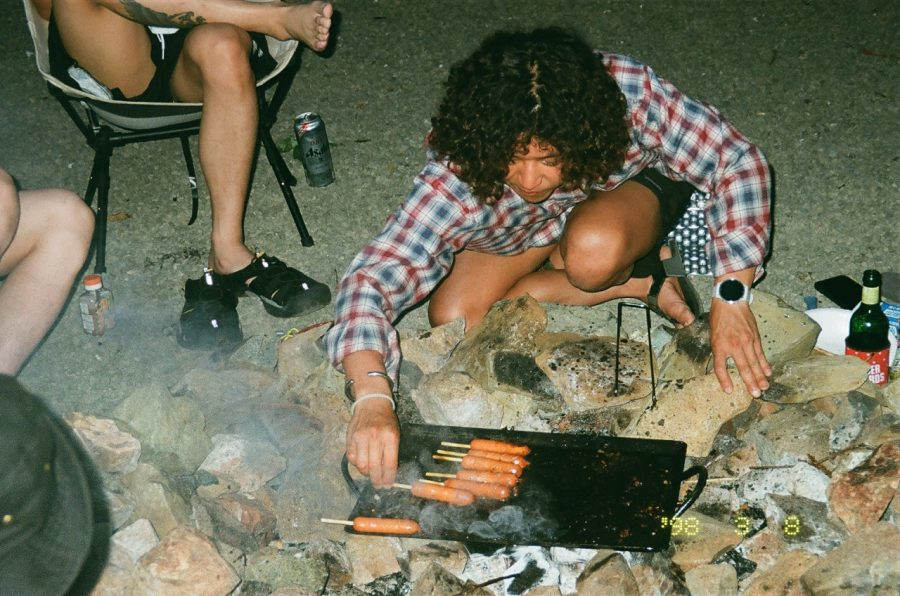 ate sausages,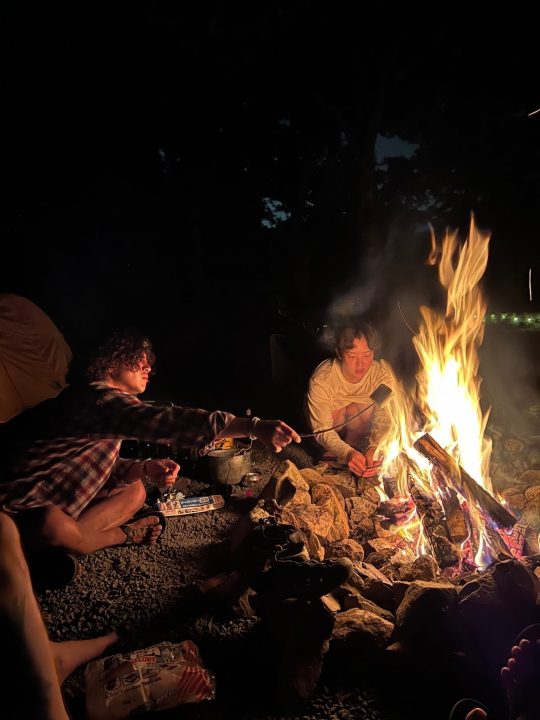 ate marshmallows,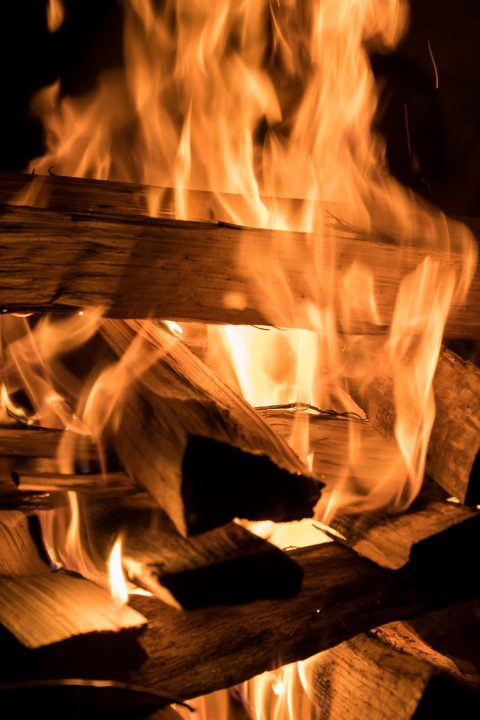 stared at the fire until our eyes started to get droopy. and that's all I can remember for day one of the Swift Campout 2022.
To be continued in Day 2…(there will be more bike contents)