The day of Yoshigai, #mydiacompe event!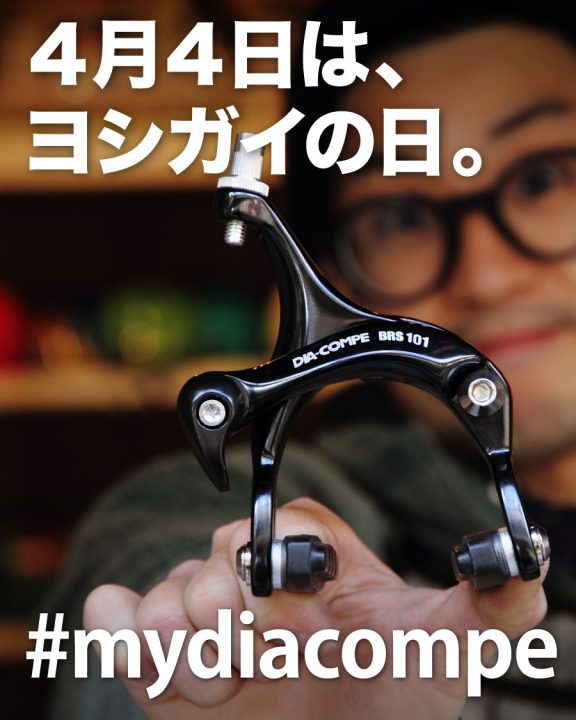 April 4th is the day of "Yoshigai."
In the past we've organized events for Nitto and MKS, and now we have an event for KK Yoshigai (Dia-Compe) in April! Post photos of your favorite Dia-Compe products on Instagram and use the #mydiacompehashtag. Any Yoshigai products are fine like DIA COMPE, Gran Compe, and Ene Ciclo.
For selected winners we will award special prizes chosen by Kozo Yoshigai, the president of KK Yoshigai. There are also prizes being curated by Mr. Yoshigai's wife and employees of Blue Lug. Mr. Yoshigai himself is digging through the warehouse for rare items for this giveaway!
Please show us your favorite Dia-Compe products!
The deadline is April 4th. Why April 4th? In Japanese, the word for the number 4 is both "YON" and "SHI", hence Yoshigai sounds like 4/4. Got it, guy?
Please visit the special website for the event!