Rivendell Frank Johns Sr.
The Rivendell Frank Johns Sr. is designed to commemorate for our 10th anniversary.
This is almost the first pure single speeder, Rivendell has made. These are 50 limited in total.


This frame size is 48 and 650B wheels. 650B tires are relatively wider than 700c's but we found the Panaracer Pari-moto.

The dimension of the tire is 27.5 x 1.50". These roll faster than wider tires yet still strong enough for gravel roads.


The rack is the Nitto M-1B. This one is our exclusive rack manufactured by Nitto. We installed the Wald basket on the rack. Frank Johns Sr. has rack-mounts on the fork blade which is very useful.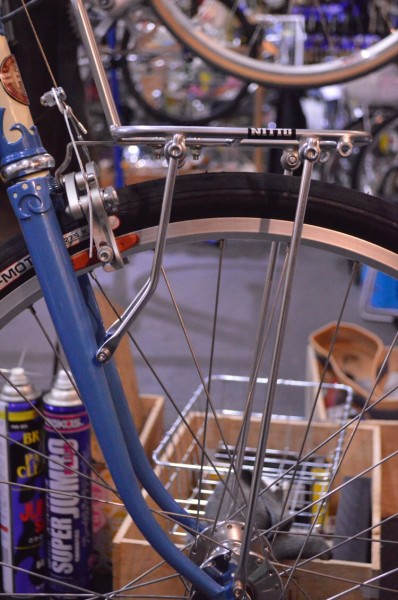 I bent and cut the 2 stays to make the rack table parallel.
This is a personal preference, but I think the low rack position looks way better high.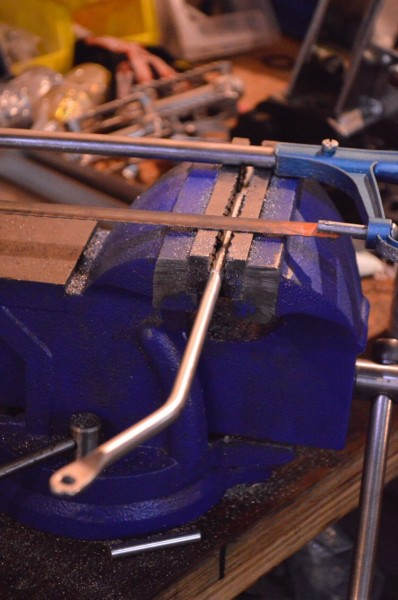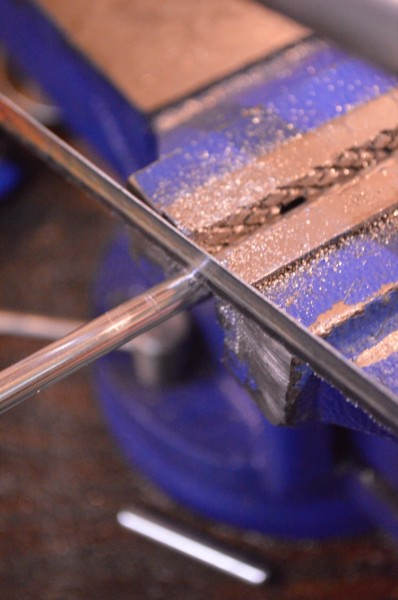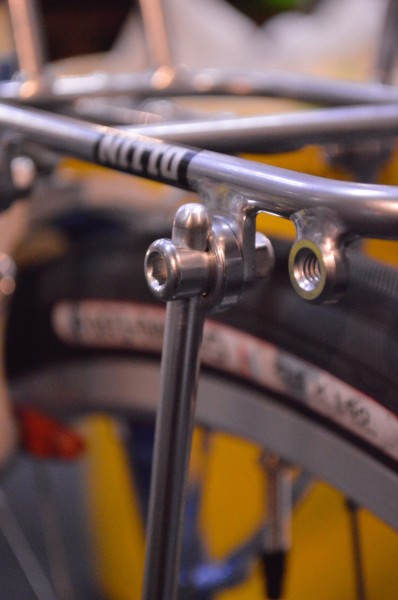 Scribe the tip of stays. Make look neat and clean.


The brakes are Paul racer brakes.


The drive train is Sugino75 with the Phil Wood high flange hub.
The Bottom Bracket is also Phil Wood Square tapered.


The White Industries eno single freewheel lasts very long.

The bar tapes are our original cloth bar tape. Brown and navy blue colors are on point.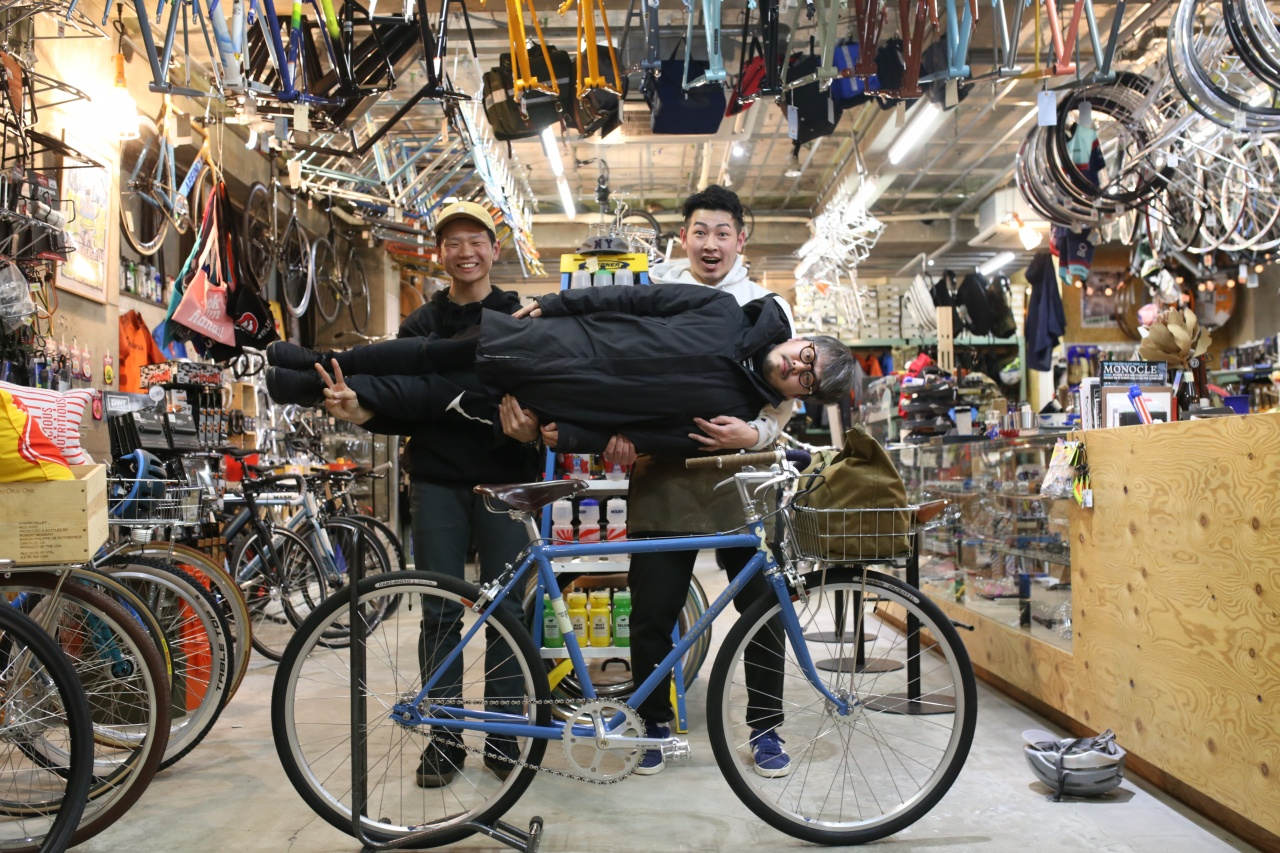 It was really fun to build this bike up and hope the owner enjoys riding it.
Please visit Blue Lug Yoyogi park and ask us if you are looking for a Frank Johns Sr.!
We are very happy to help you out!