T1 APRON
How many of you have visited LUG before?
For those of you guys that doesn't have a clew what I'm talking about, LUG is a restaurant/cafe/bar spot run by Blue Lug.
Lug is located very close to Blue Lug Hatagaya. It's a relaxing spot for getting a cup o' joe in the morning, get a nice meal on your lunch brake, and have a few drinks with your lover or your buddies. (Which we really can't right now)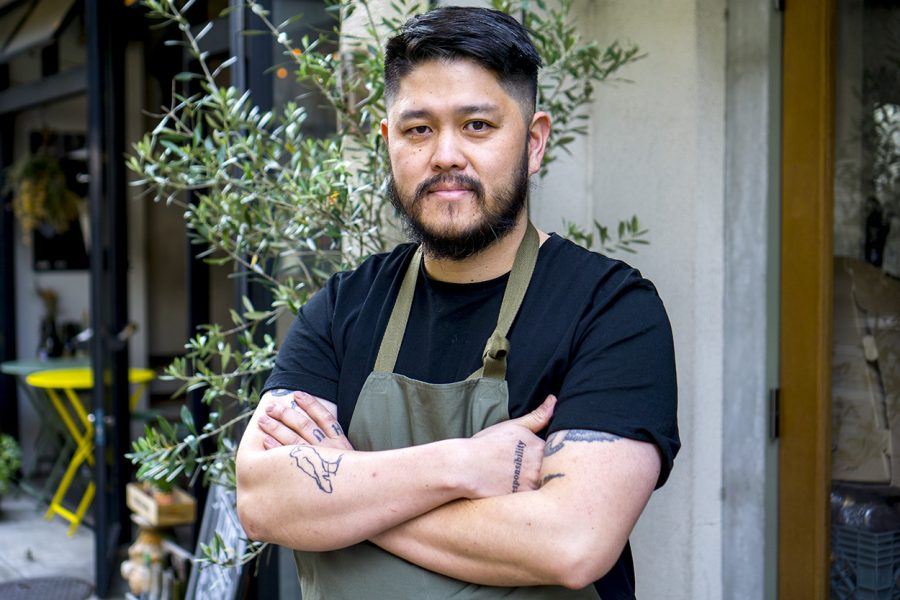 Meet Taiki Komiya, one of the chefs at LUG. Taiki joined our crew last year and have been surprising us and the customers with his incredible dish he makes everyday. He's a big dude but the dishes he cooks are purely delicate.
He has traveled around the world as a chef and has tons of experience in his job. His way of seasoning the dishes are unexplainable and his unique way of dishing gives joy to the customer's eyes and tongue.
Taiki is a very picky (in a good way) guy when it comes to choosing his cooking utensils. One day he showed up in Blue Lug's sewing room and said he wanted to make an apron. Why the heck not? Here's how the aprons came out.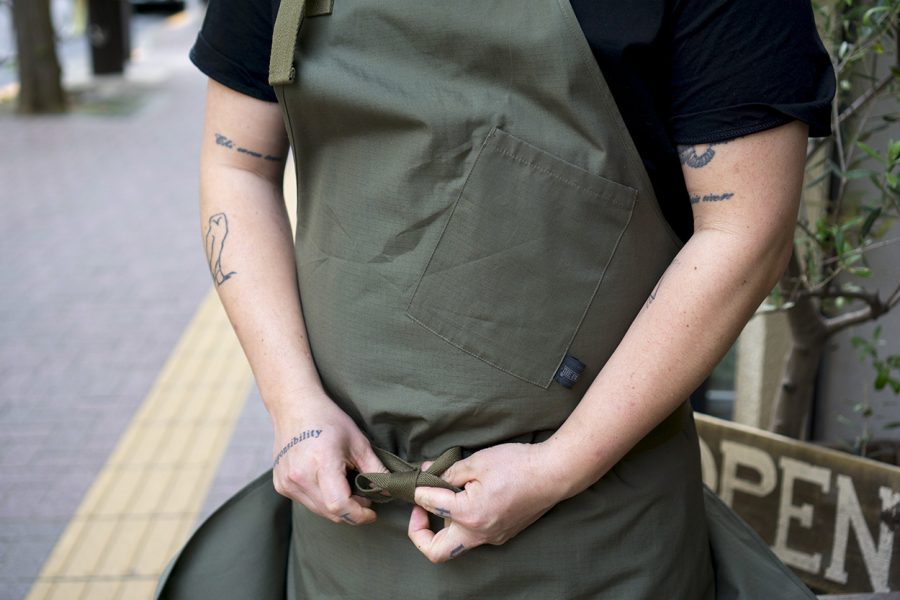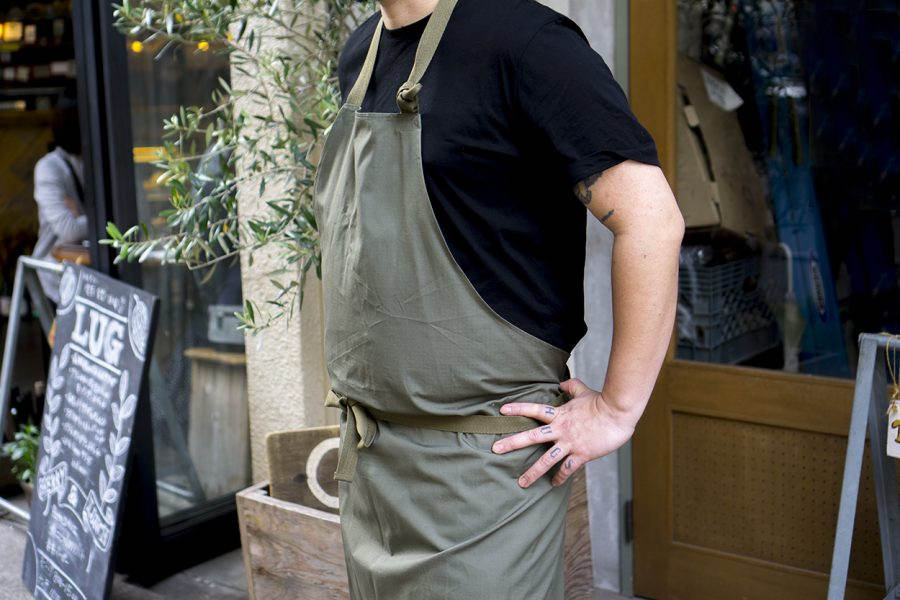 Cotton ripstop body and herringbone straps.
These will protect your clothing from any kind of substance that will usually go through an ordinary boring apron, and the straps will not become weak and worn out after a few hard washes after a busy day at work.
B6 size pocket on the stomach area on both sides of the apron for carrying small notes and pens. If you look closely to the pocket,  it has a slight angle to it. This is to prevent the user's body from getting stabbed by the pens when you hunch over.
The apron is also reversible in case you get those stains you can't get rid of. Flip it, and the apron will look good as new.
Clean shaped side lines, wide body and long waist point will let the users have a natural clean fit. It's not just an apron, it's a fashionable apron!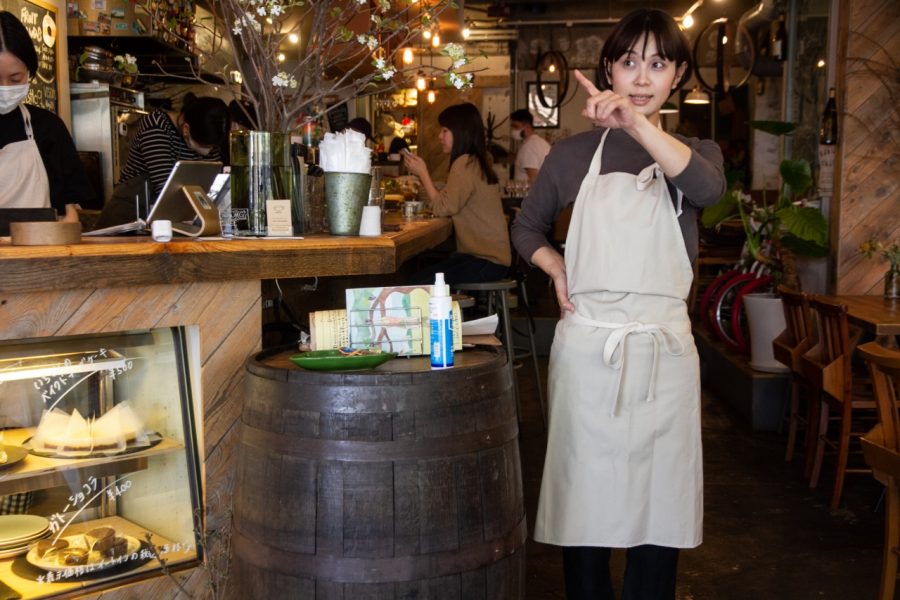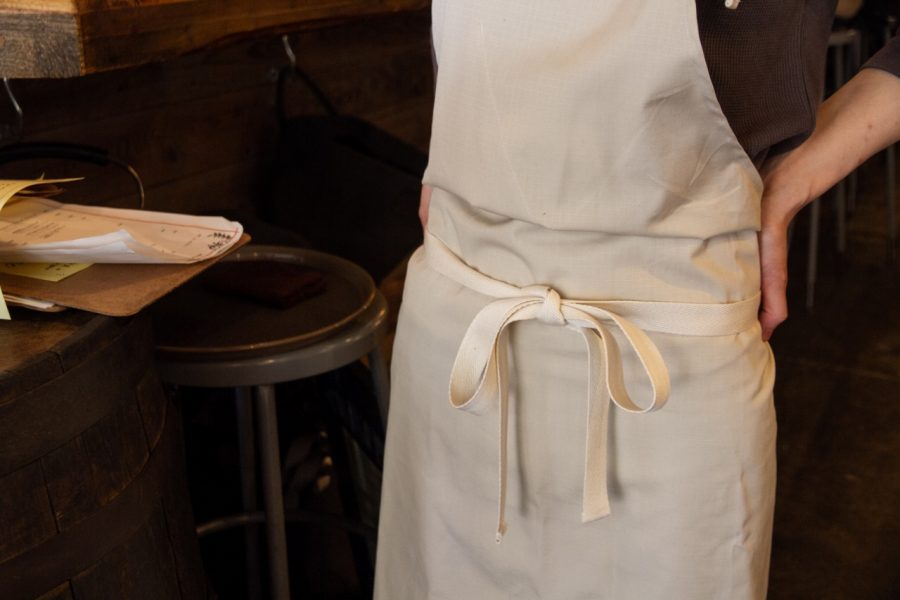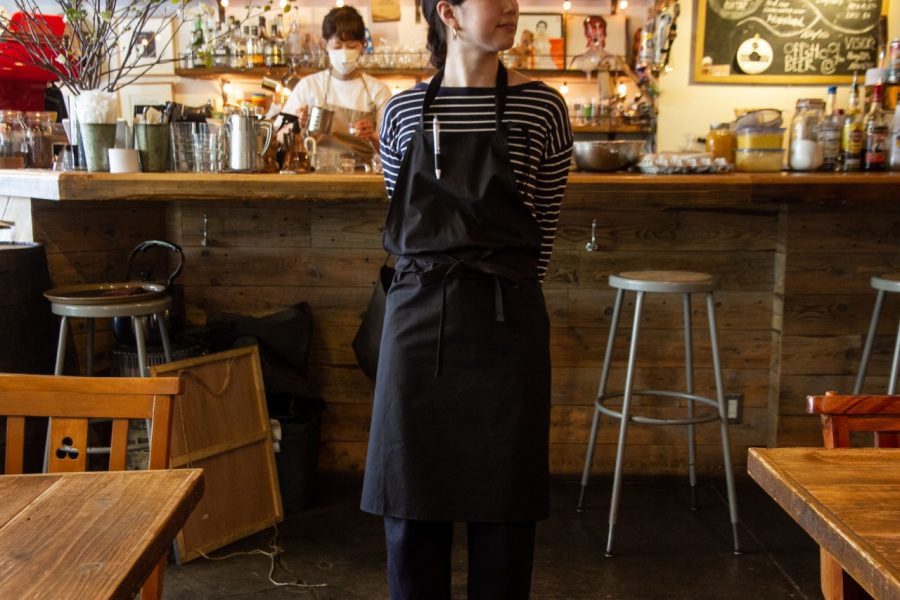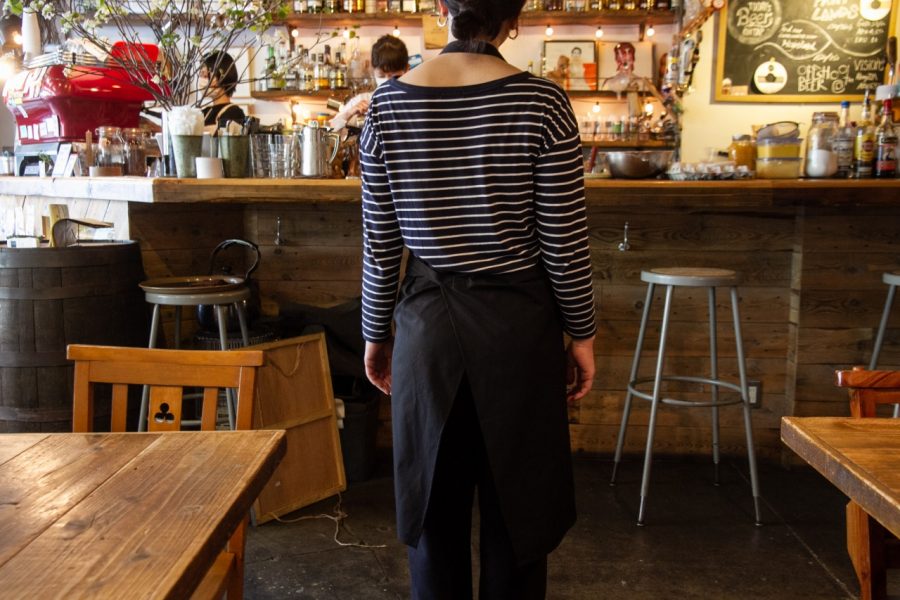 We also got color options. Olive green, beige and navy blue. Switch colors depending on how you are feeling that day.
The "T" of the name "T-1 Apron" is of course from his name "Taiki". He's a man that likes to keep growing and this will be the first model. Let's see how many models we can do in the future.
If you're a chef out there we'd by so psyched to see you wearing this apron at work. That goes the same to you responsible people who cook at home!
When the day we can all travel again, I highly recommend coming to LUG and sit on the counter seat to have a chat with Taiki. Trust me, he's a fun dude to talk to!