Steal here? Die here!!
Here's a Blue Lug fact.
We have three store locations. One in Kamiuma (Setagaya city), one in Yoyogi Park (Shibuya city) and Hatagaya (also in Shibuya).
The Hatagaya store is sort of the HQ of Blue Lug. Our boss is located here, ship online orders, produce Fairweather/Blue Lug bags and most of the products arrive here in this not so huge space we got going on.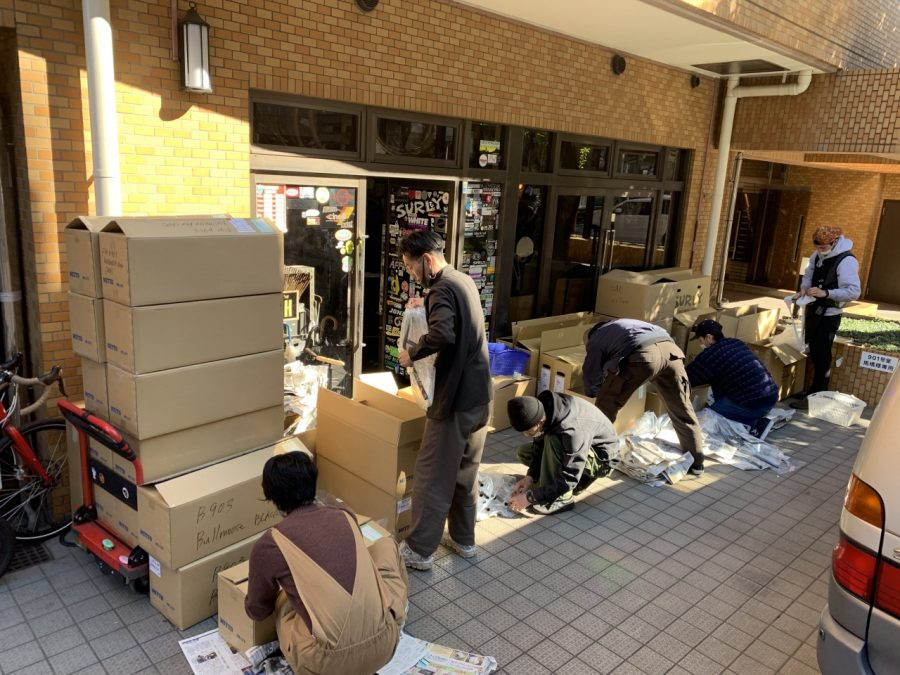 This is exactly what it looks like every time when there is a new arrival or restocks…it's pretty darn chaotic.
Throughout the process of unloading the packages from the truck and product inspection, we often think "When is this gonna end…", "Why is this thing so heavy!!",  "Well I'm gonna have a serious back pain after this."…etc
But at the end, all the stuff we get turns out to be really nice and we often end up actually buying these stuff for our personal use.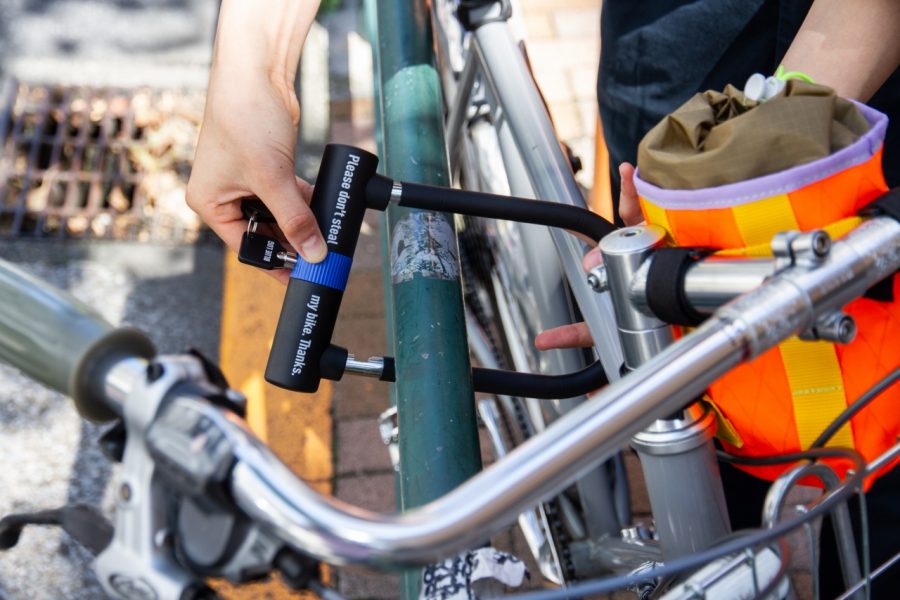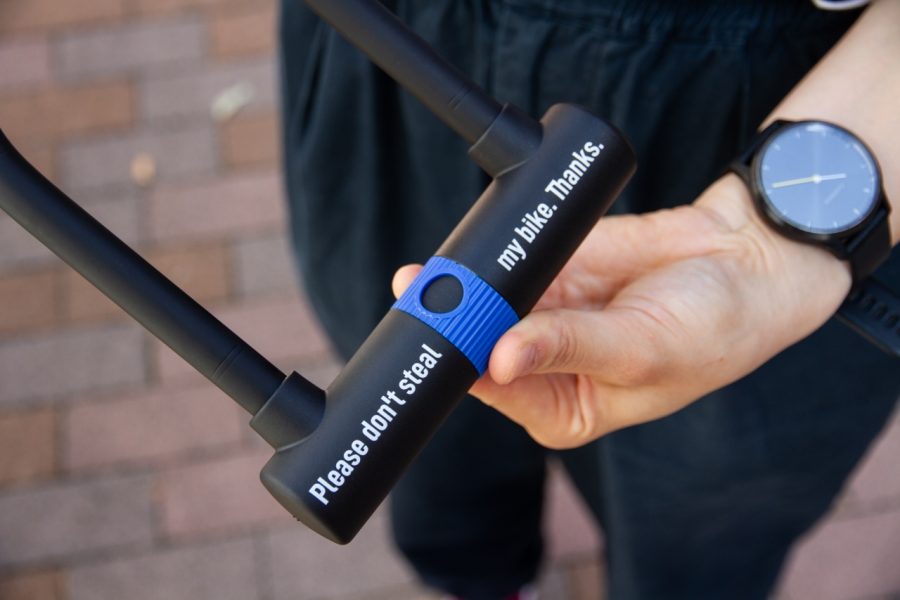 We had two huge delivery for this thing and we had them for a while now. I realized that nobody has yet to show any details on this product so, yeah, here it goes.
Yes, It's a bike lock. Our original bike lock that is.
We still do have the *Blue Lug * hello u-lock, but this steel u-lock is way more durable since it is made of steel instead of aluminum as you could have probably guessed.
It's a bit heavier than the "hello u-lock" but you could have way more security with the "Steel u-lock".
What's surprising about this lock is the price. There isn't that much of a difference compared to the "hello u-lock".
Now, let's compare the actual weight and size of the "hello u-lock" and the "steel u-lock".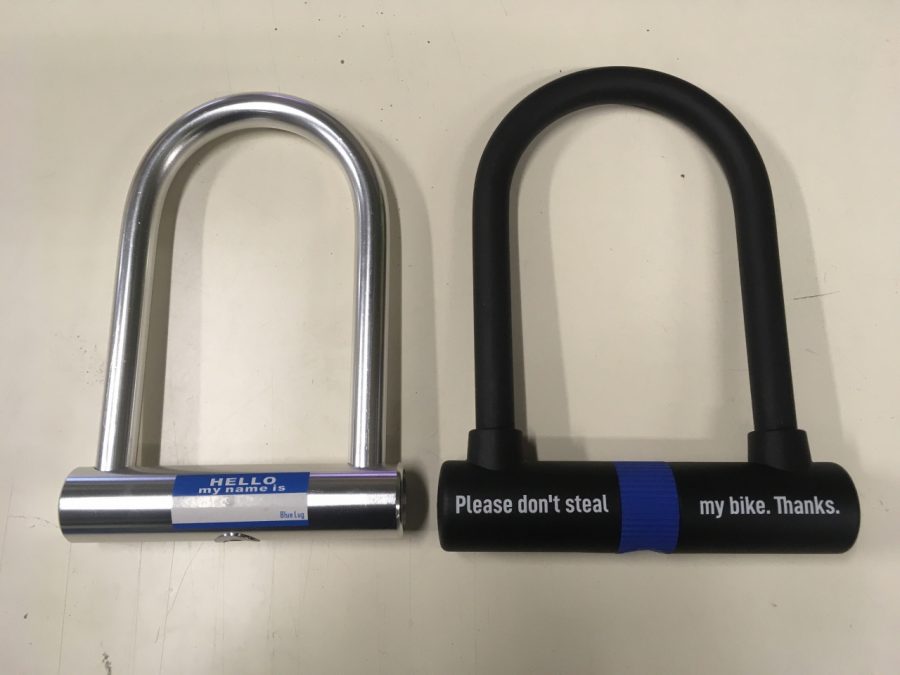 Let's start looking at the Size.
As you can see, the "Steel u-lock" is slightly longer than the "hello u-lock".
It's always good to have length for bike locks. you could lock your bike to more objects.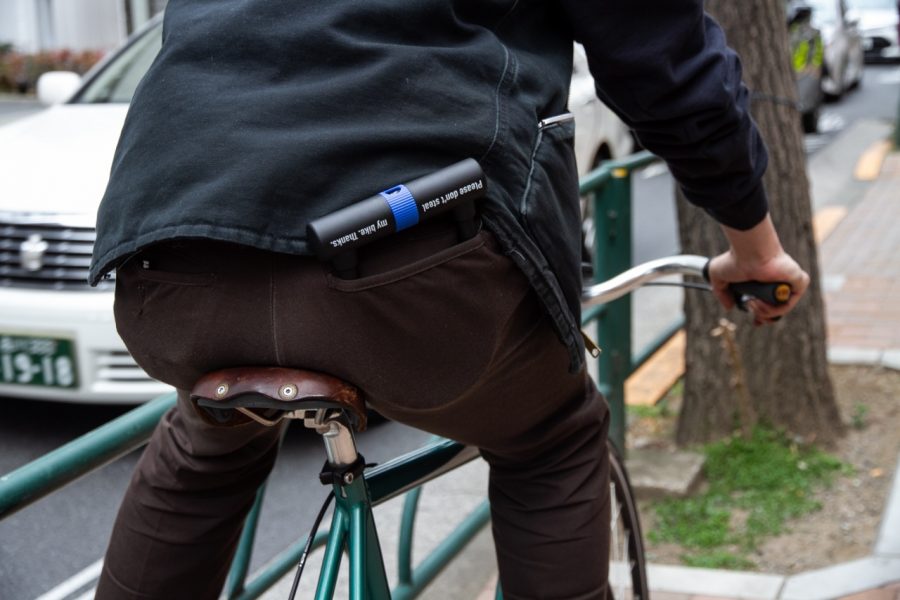 And you can still fit the lock in your butt pocket!
And now here's the weight.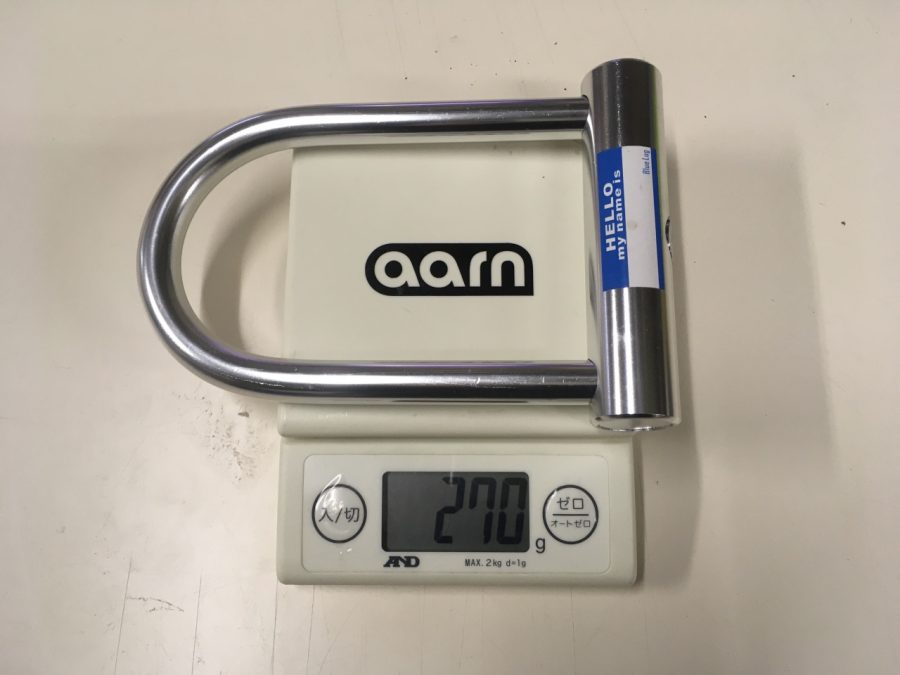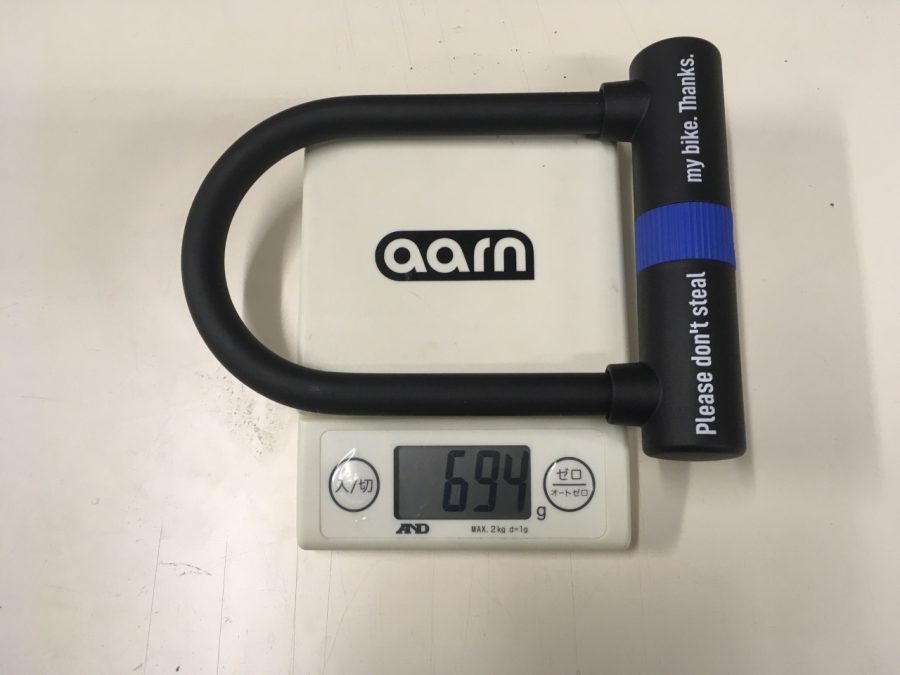 Hello u-lock…270g
Steel u-lock…about 700g
The steel u-lock is twice as heavy as the hello u-lock but there's pros and cons to everything. I would suck up the weight to protect my own bike.
Now, let's take a look at Shami's bike locking lesson…
He says that the best way to protect your bike is to combine u-locks with wire locks such as the *Kryptonite* kryptoflex.
Strap down the front and rear wheel with the wire lock and then lock the wires with the u-lock. This way you could protect your entire bike.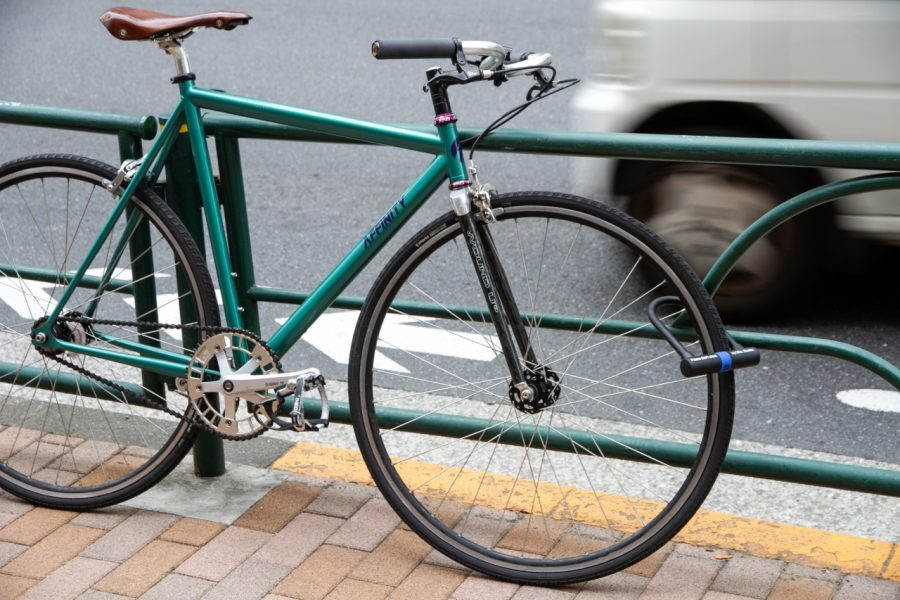 Don't ever do this.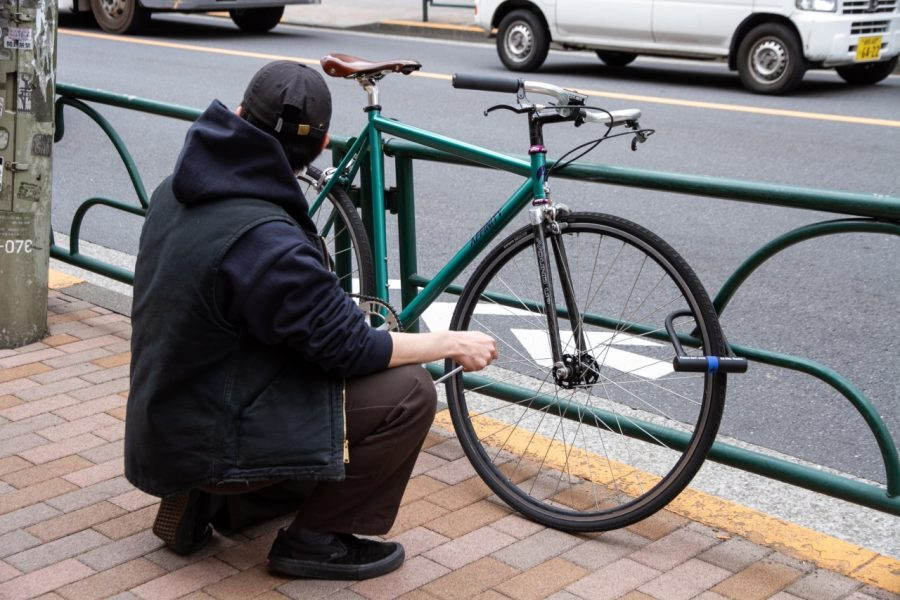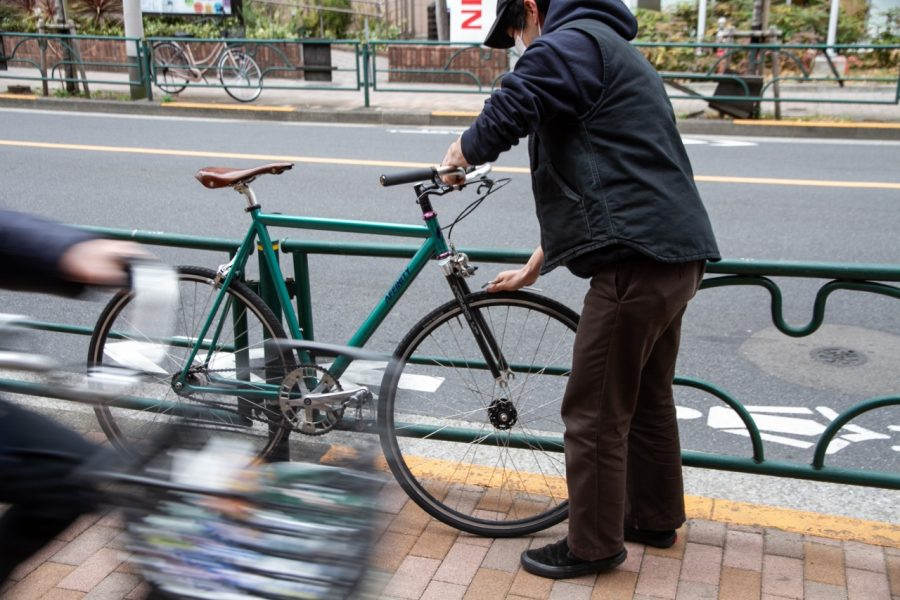 There's tons of unfortunate people who think like this, no matter where you go.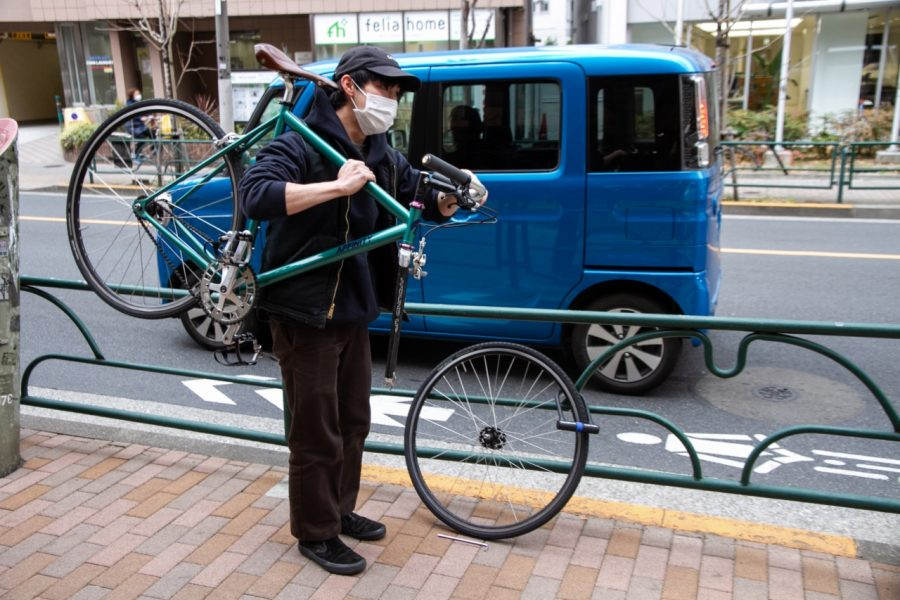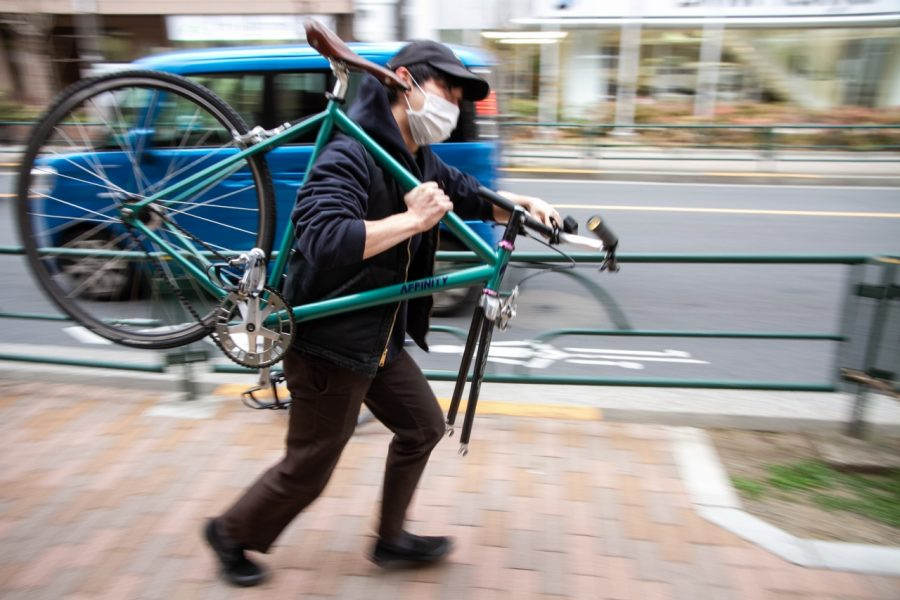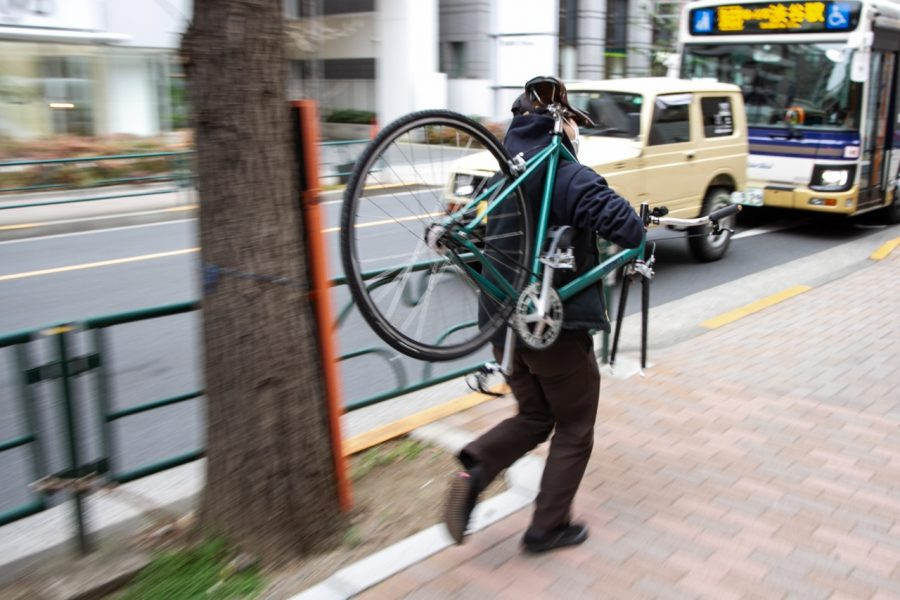 You see? That only took 34 seconds and now he's gone with your bike.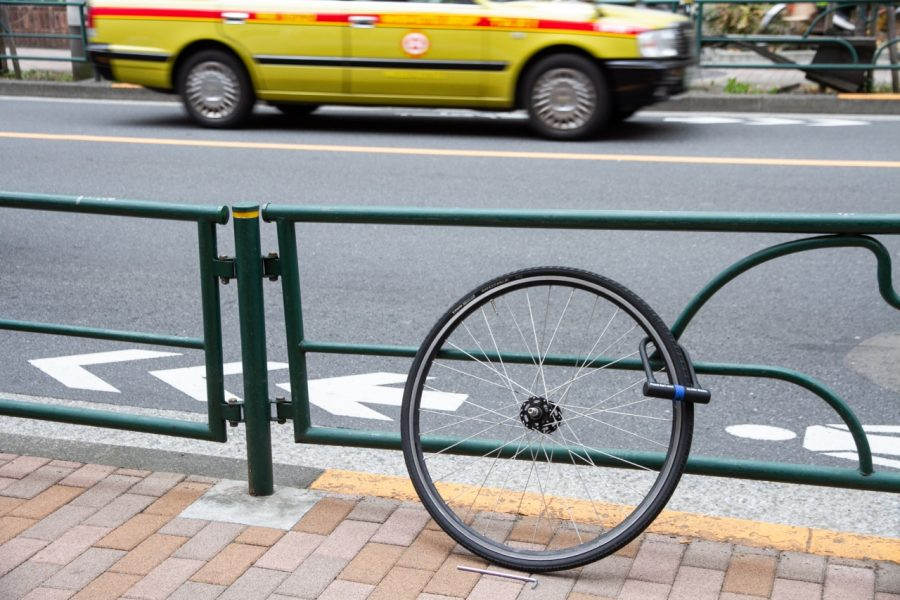 You always gotta be extra careful in order to protect your precious bike. Choose the right locks, choose the right way.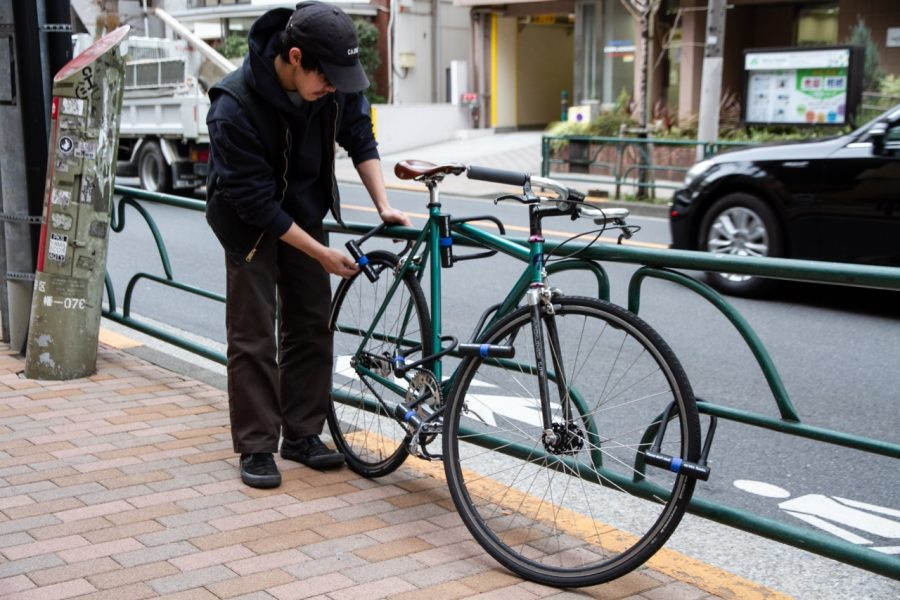 You know what they say, you can never be too prepared. No one will ever steal your bike if you have this sort of security.
Highly recommended for those of you who are paranoid about getting your bikes stolen.
How do you carry the keys for all these locks? I'll leave that tp your imagination…
Oh, and be sure to have some way to keep track of which key is for which lock, or else…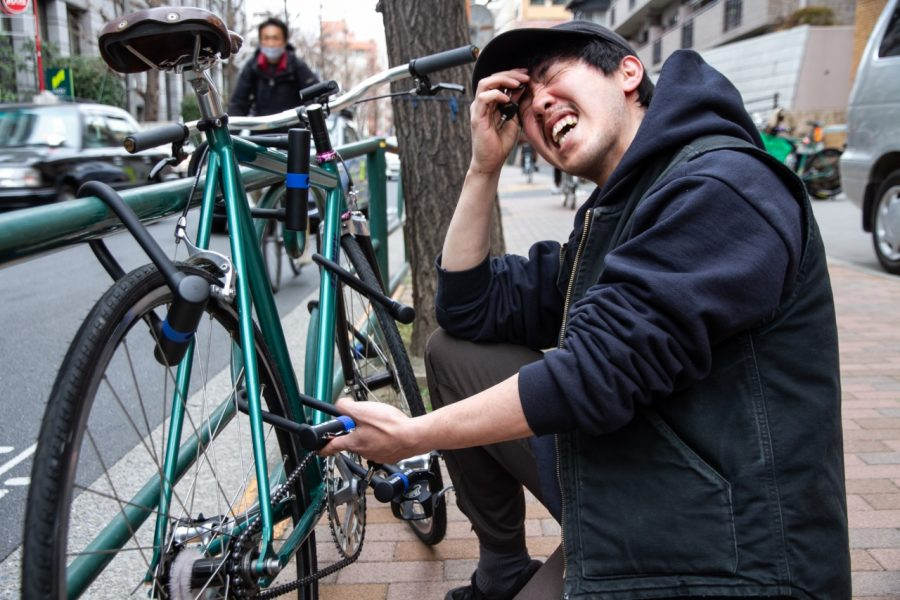 You'll end up like this. You will never get back home.
All jokes aside, please do not use six of bike locks that looks exactly the same.
If your weird and really wanna give it a try, I suggest you to put some kind of numbers to keep track of which key goes into which lock. If you even loose one key you're done. Just keep that in mind.
Now for some fun stuff.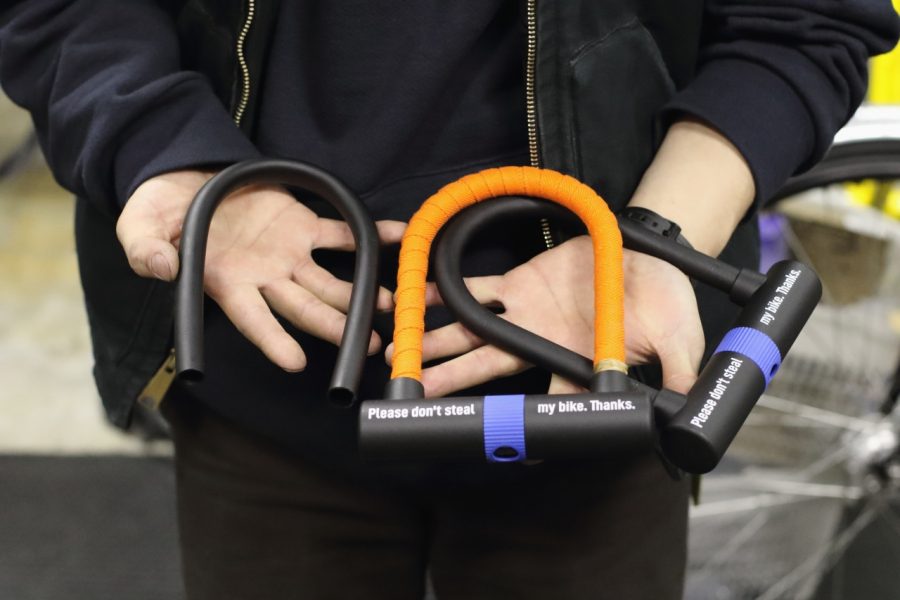 The rubber material that is on the arch of the lock is pretty easy to take off and you can do some DIY make overs.
Or, we have some thing like this!
Check out what Shami did with his creative mind.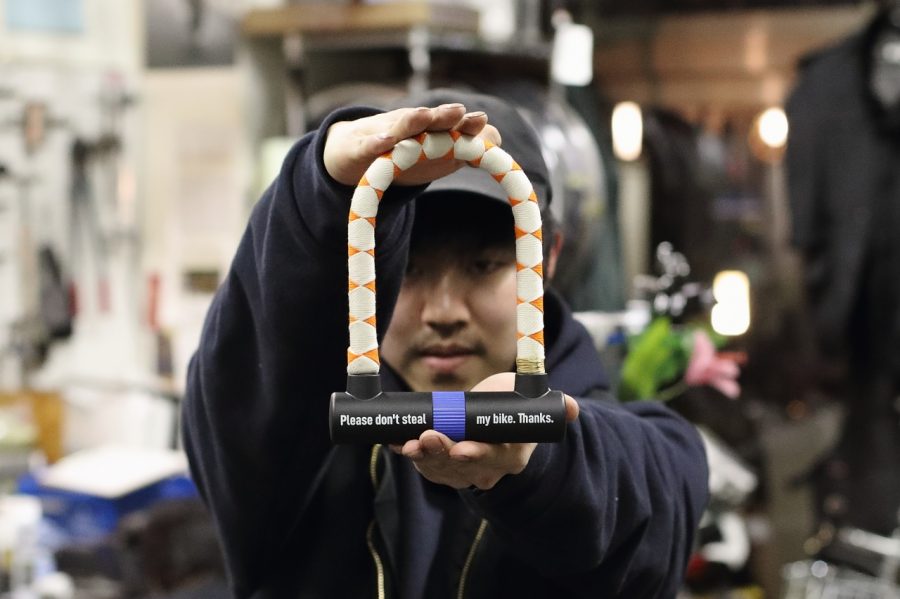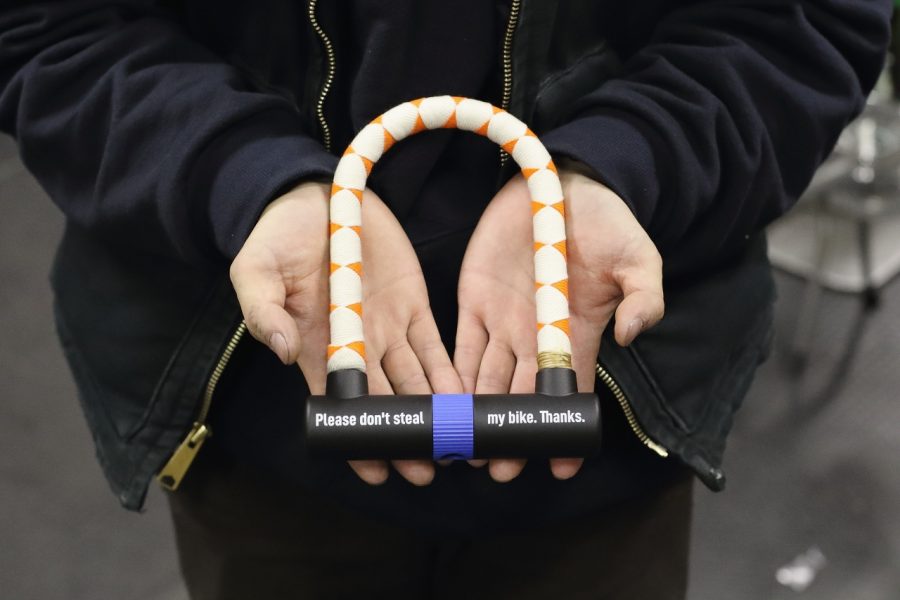 The "Ninja Wrap".
We've recently added the English subtitle for this.
I hope you guys enjoy it and give the Ninja Wrap a try!
That's all from me! Bye now.