Swift Campout 2022 Collection
For those of you who are not familiar with Swift Campout, I recommend clicking HERE to get the idea first.
Let me start with this sick art work by RJ Rabe .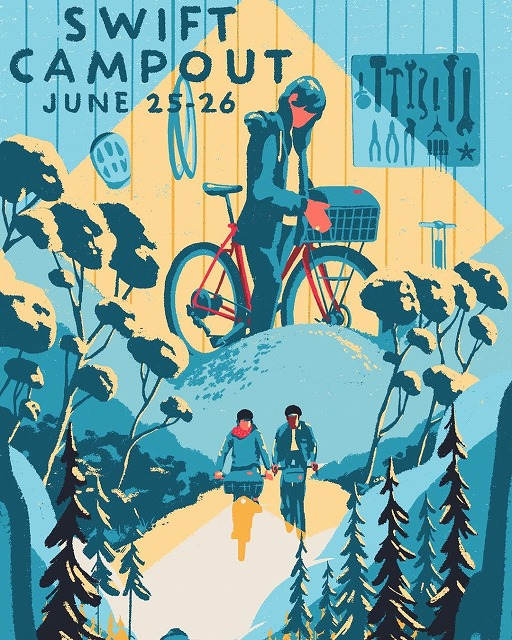 RJ is the artist behind many of the illustrations in the bicycle industry. You may seen his artworks on the boxes of Paul Components. You can see his artwork incorporated throughout the collection and they look absolutely dope!
The 8th annual worldwide event will be held on the 25th and 26th June, which is the longest day of the whole year.
This is definitely one of our favorite events, since we can get an excuse to close some of the three shops and escape from Tokyo, reality and just enjoy ourselves. Thanks Swift!!
All jokes aside, this event means a lot to us and we are very very excited for this year's Swift Campout. It's truly a beautiful thing that the cyclists from all over the world, hops on their bikes and enjoy the nature. There's nothing like this and it really showcases how strong of a community we have.
Here's some contents we have up on our YT for the previous Swift Campout.
2021 was a tough year, the COVID was in its peak so, we unfortunately couldn't go out on any adventures.
But, things are looking great this year, and we have something VERY SPECIAL for this year's Swift Campout.
I (Shin) will be attending the event for the very first time, so stay tuned for some reports. Bit nervous but super hyped.
Each year, Swift comes out with a bangin collection of the event and we are so excited to be announcing the details to ya'll.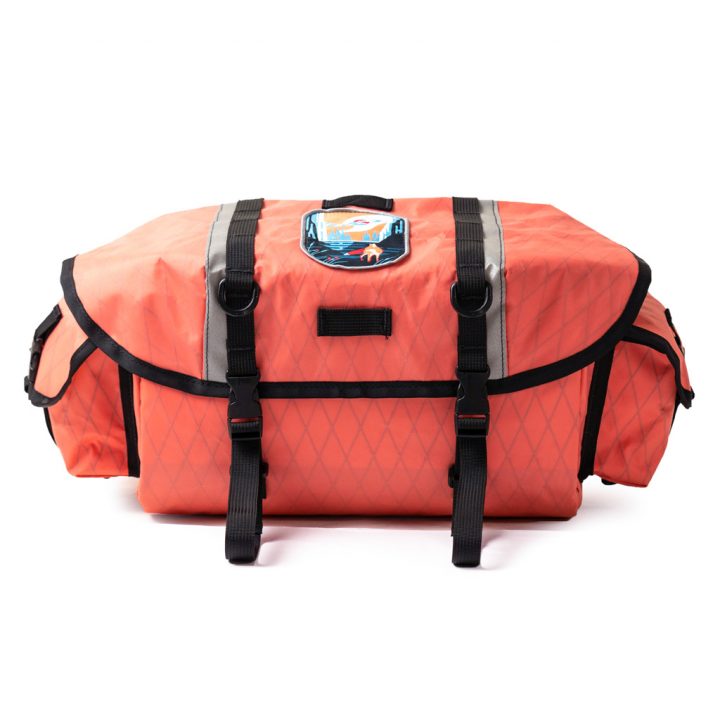 *SWIFT INDUSTRIES* campout 2022 zeitgeist pack (x-pac/coral)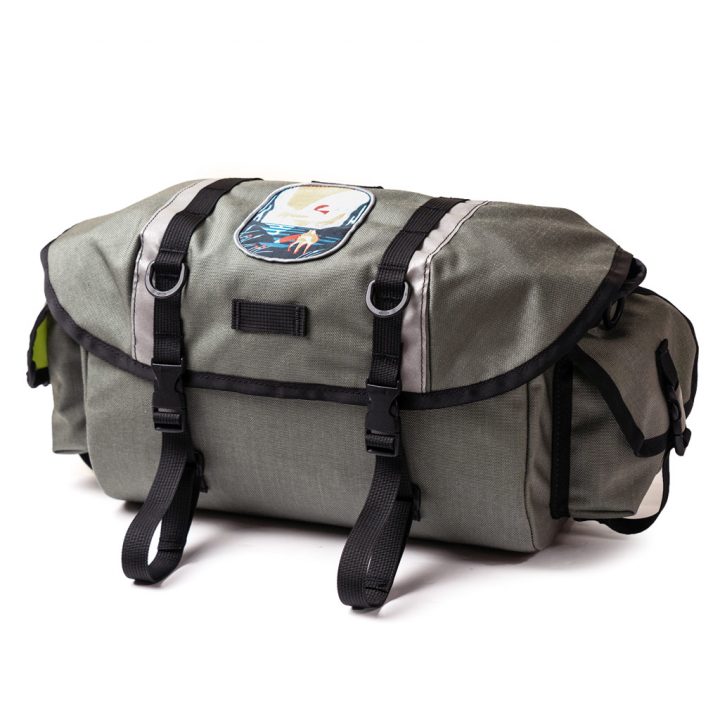 *SWIFT INDUSTRIES* campout 2022 zeitgeist pack (cordura/foliage)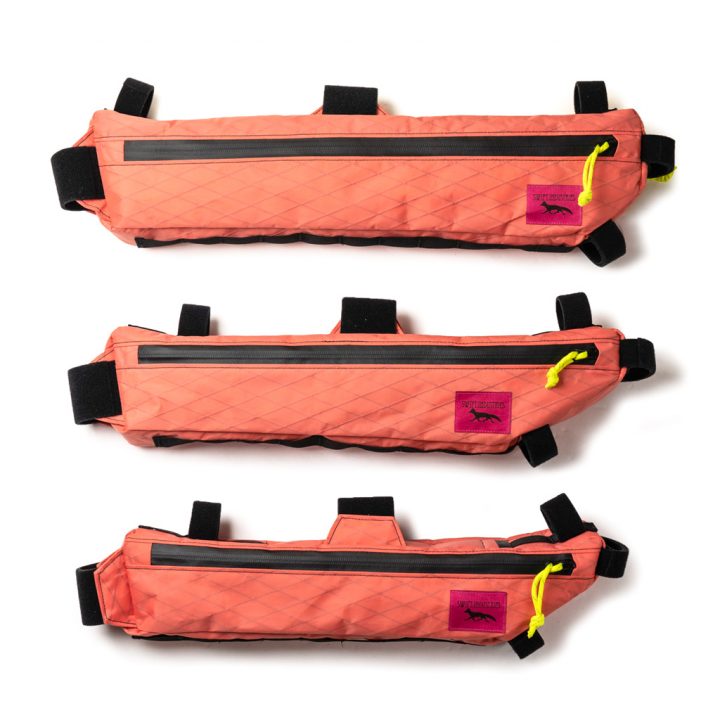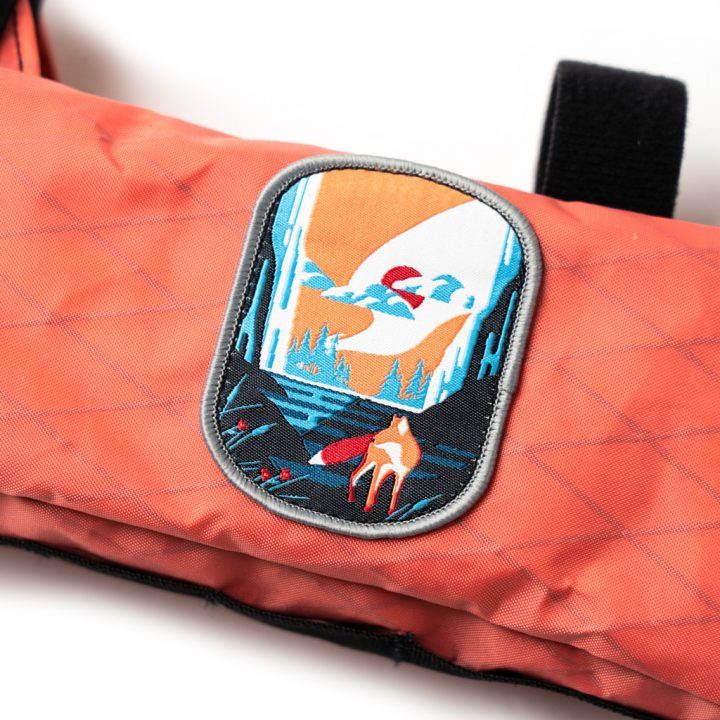 *SWIFT INDUSTRIES* campout 2022 hold fast frame bag (x-pac/coral)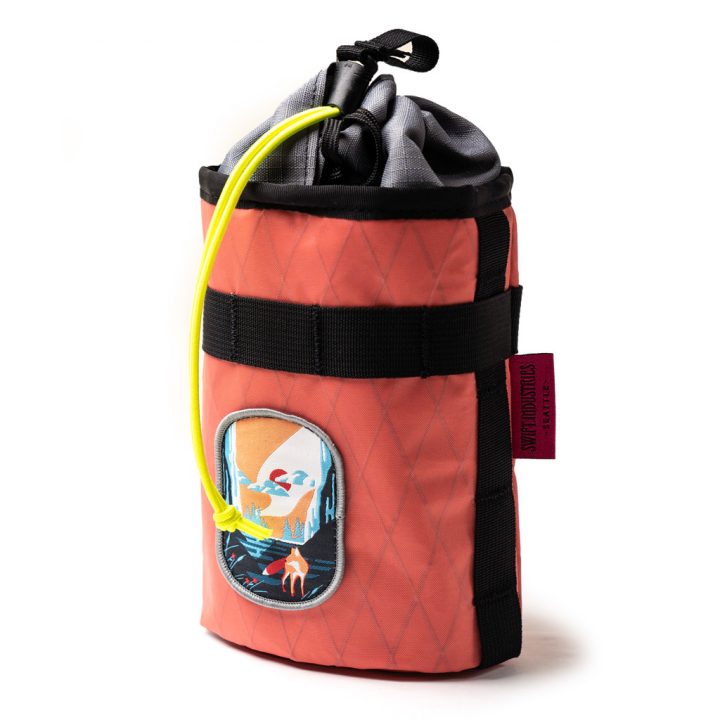 *SWIFT INDUSTRIES* campout 2022 gibby stem bag (x-pac/coral)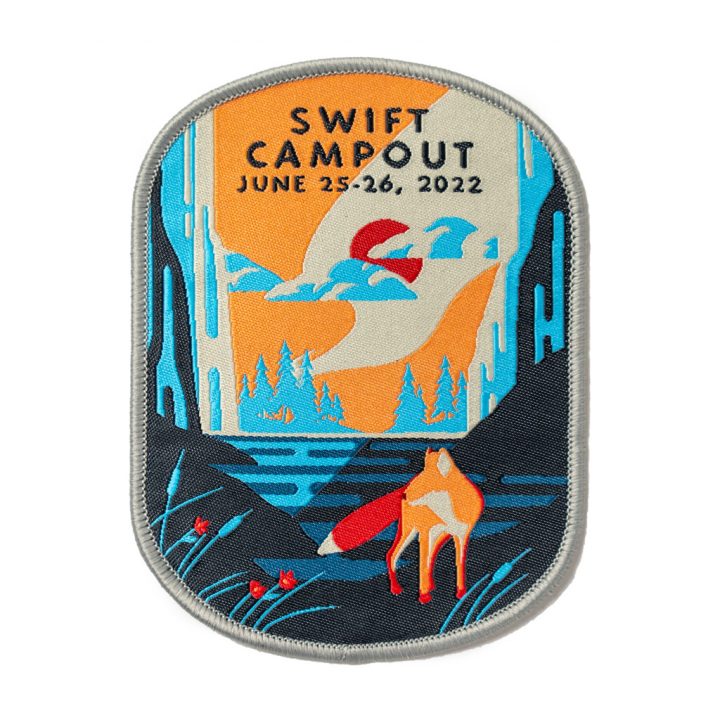 *SWIFT INDUSTRIES* campout 2022 patch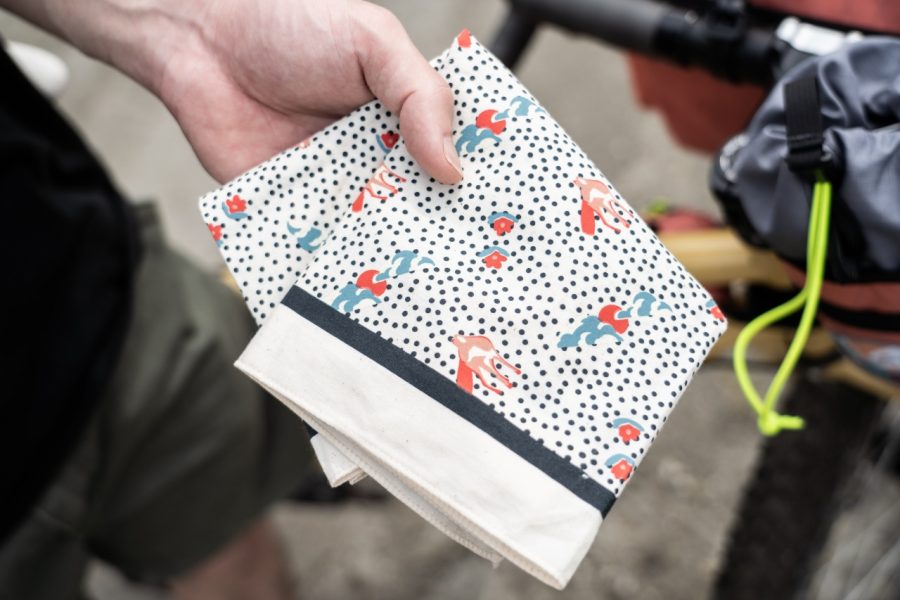 *SWIFT INDUSTRIES* campout 2022 bandana
Pretty sure, most of ya'll have seen the post above from Swift's IG, but we went out to shoot some product photos so I'm gonna post some of my favorite photos of that ride. Enjoy the epic Japanese scenery!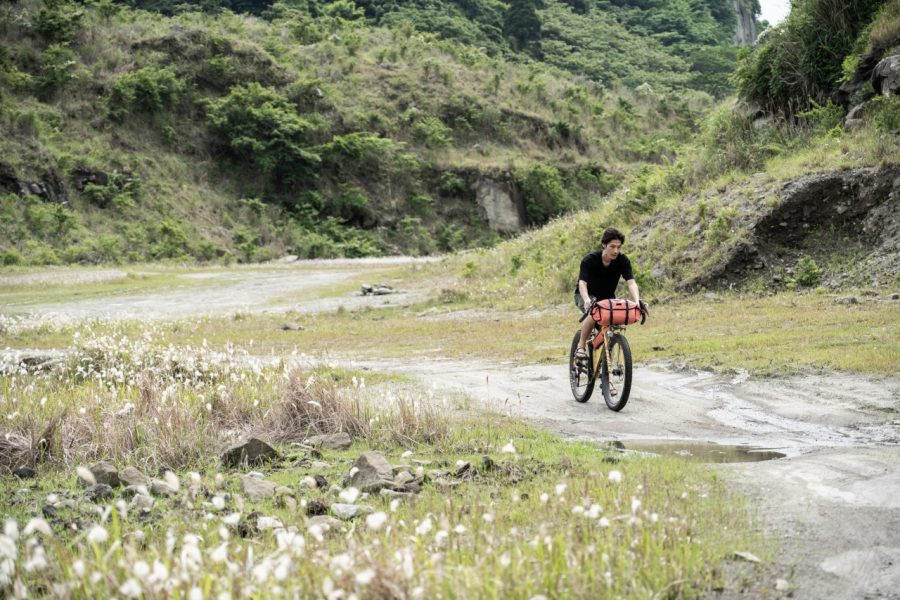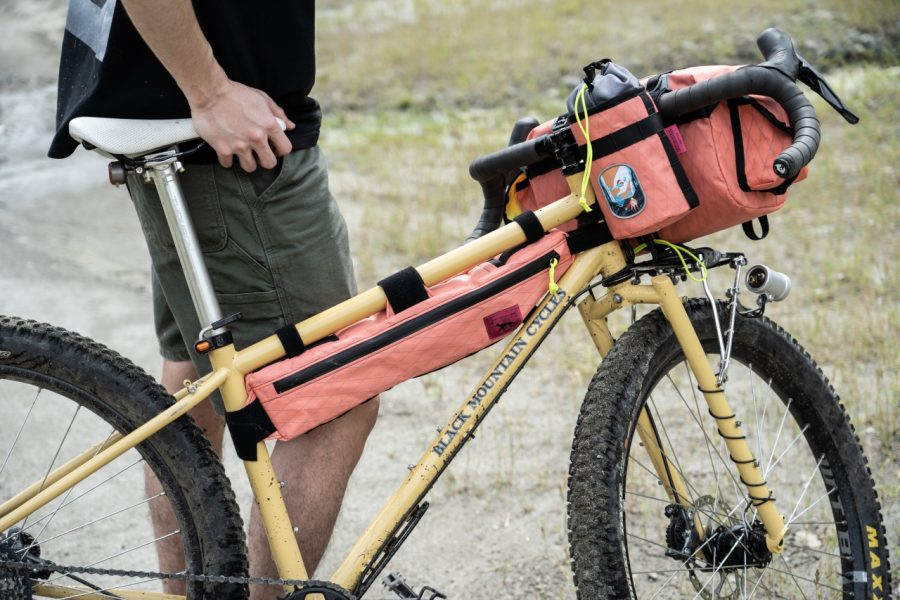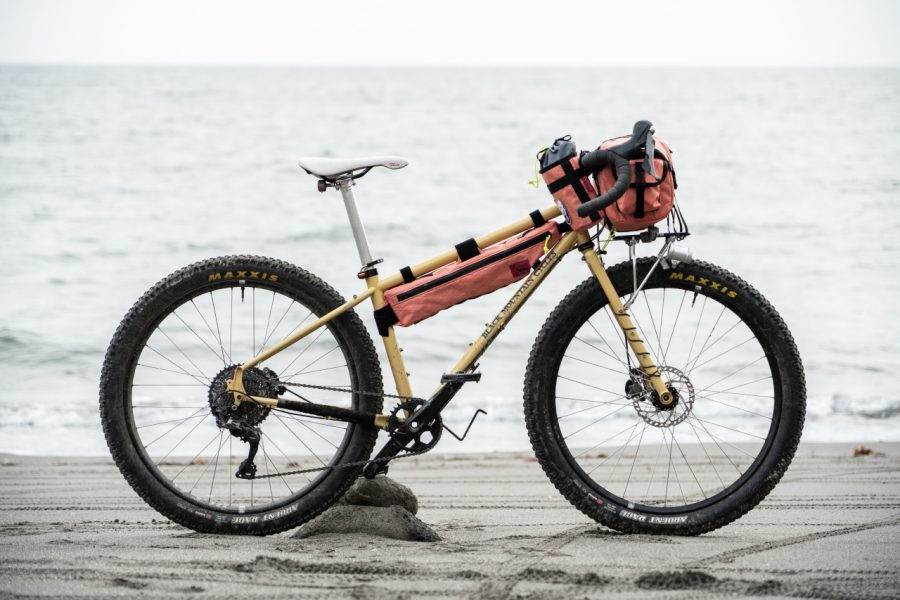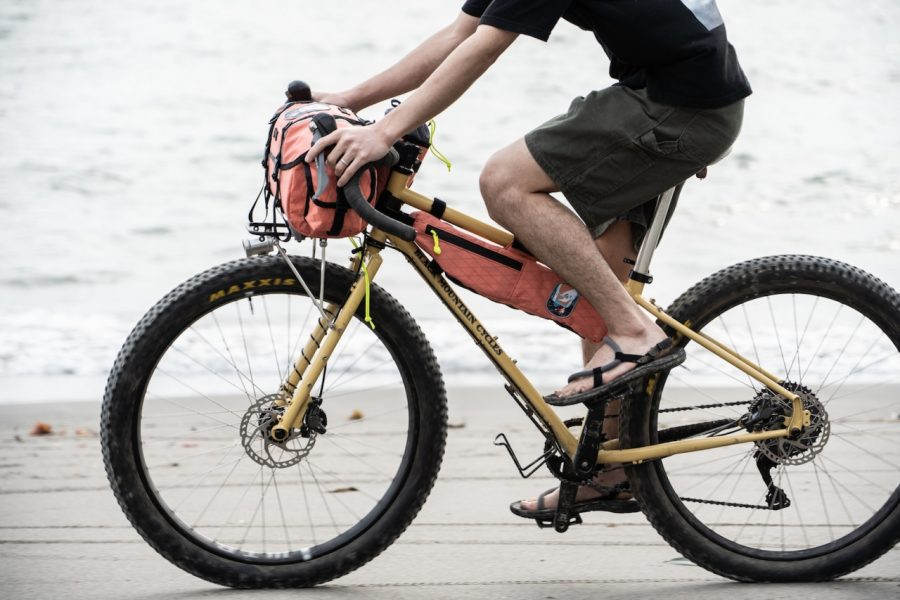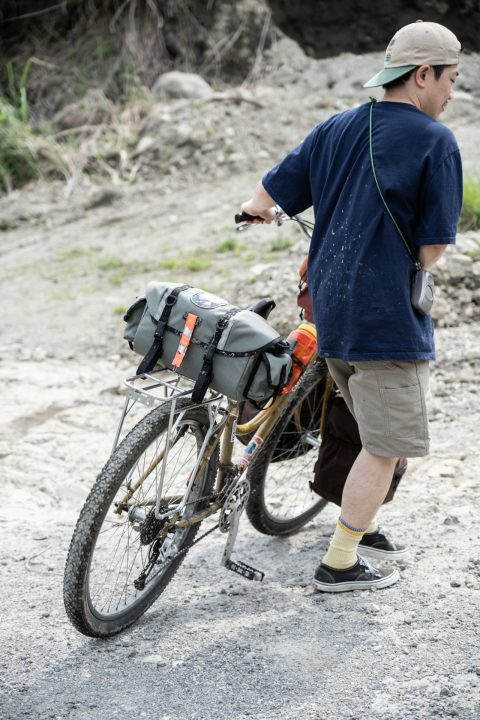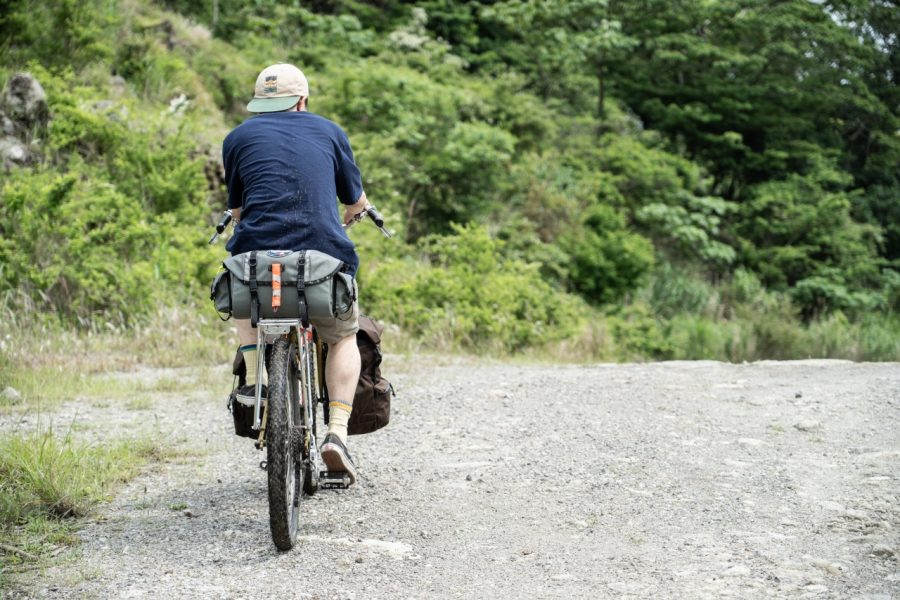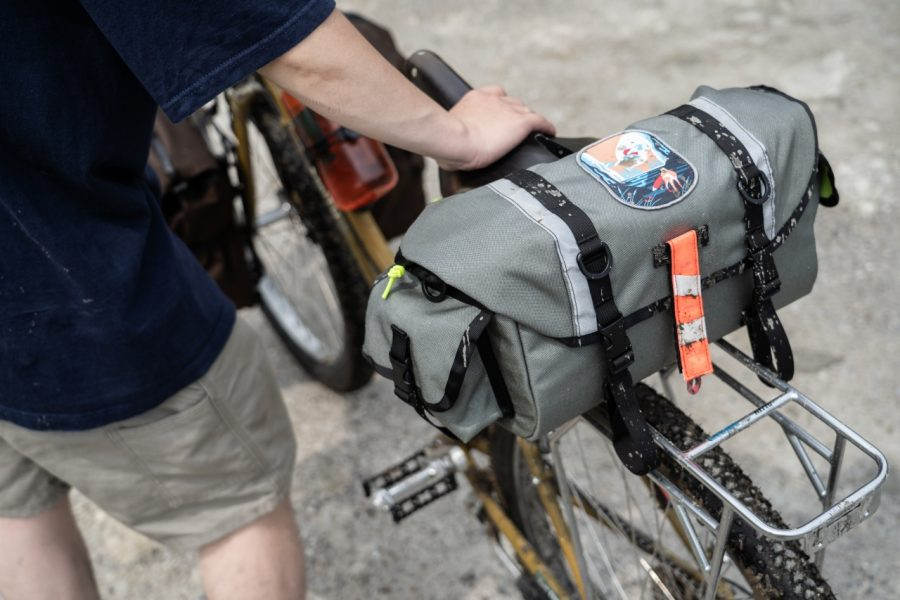 Like every year, we were fortunate to help out Swift produce some of the products for the collection.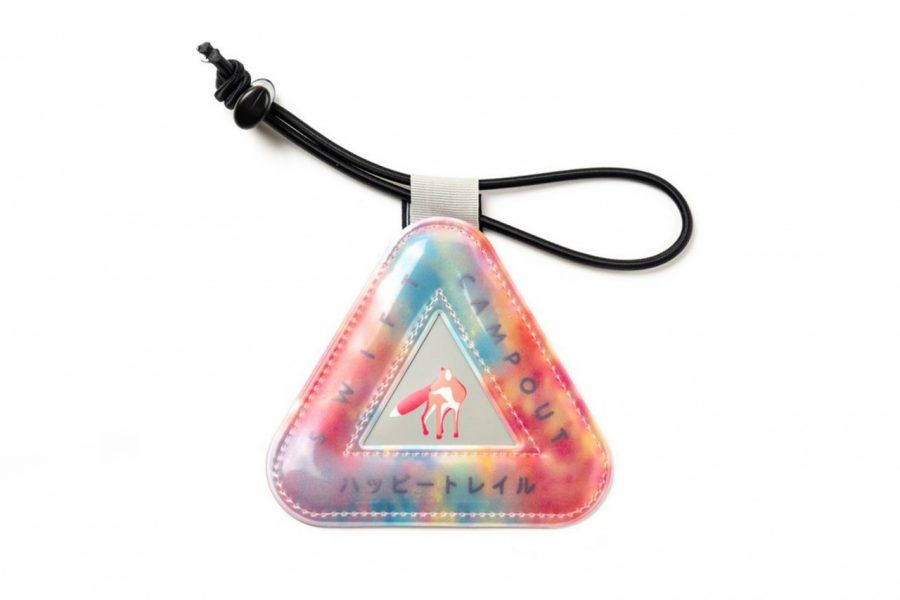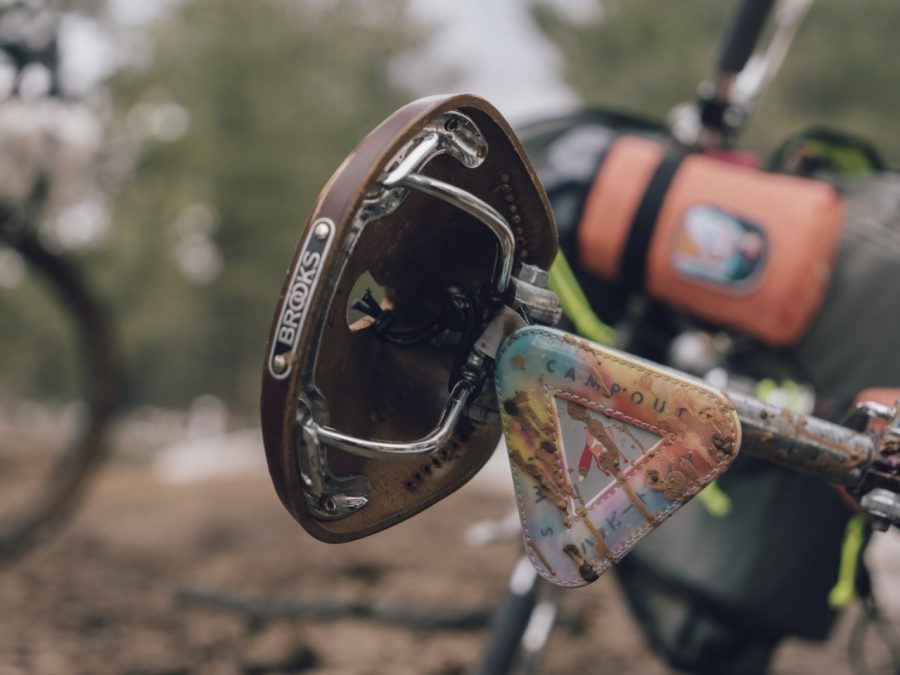 *SWIFT INDUSTRIES × BLUE LUG* campout 2022 triangle reflector (happy trail)
Gotta stay safe for a fun trip!
These special Triangle Reflectors came out so good. The Japanese words on the bottom part spells "Happy Trails". Be sure to yell out "Happii Toreiruzu!!"(Happy Trails in a Japanese accent) when you encounter another group of bike packers on the day.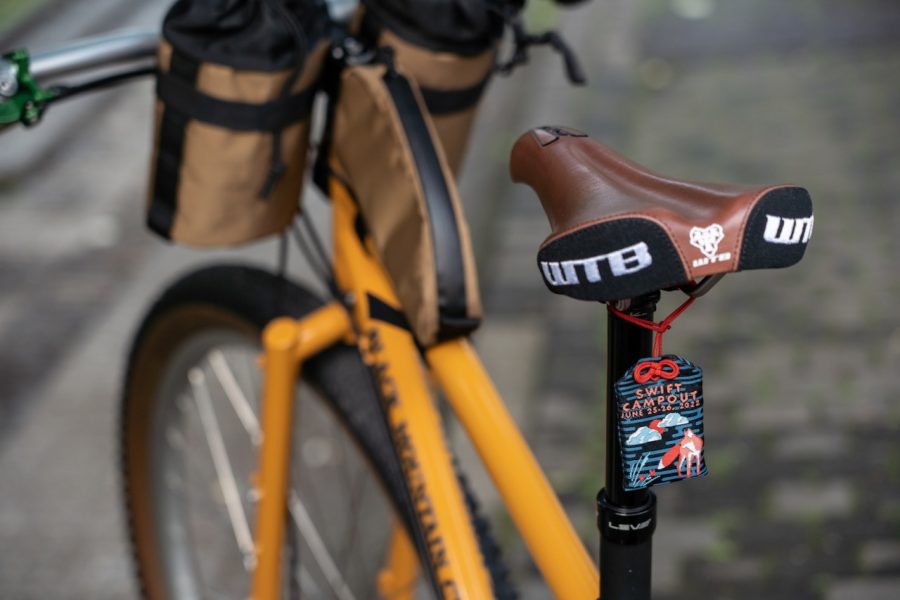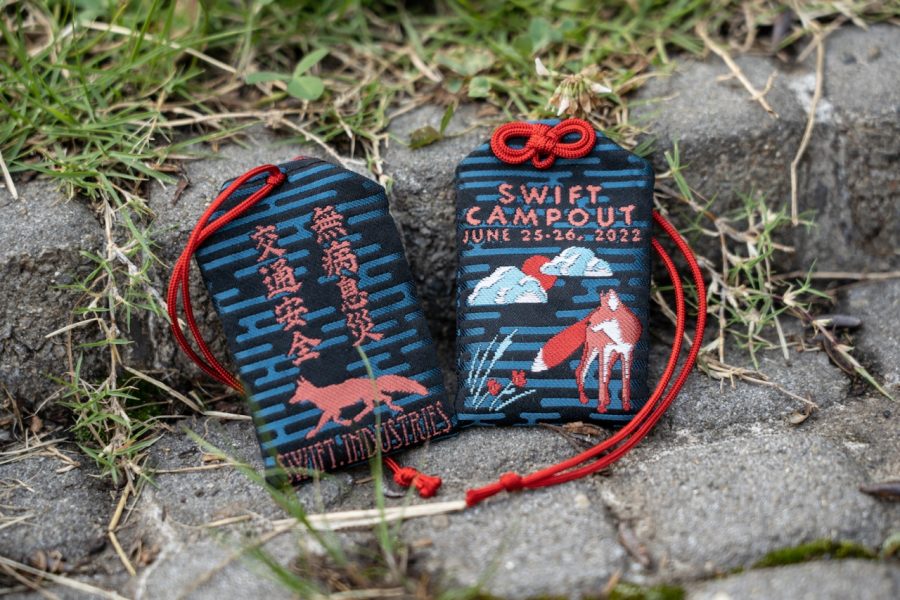 *SWIFT INDUSTRIES* campout 2022 omamori (navy)
It ain't Swift Campout unless you got yourself an "Omamori".
"Omamoris" are Japanese charms that are often sold in shrines or temples. They provide happiness, safety and good luck.
To wish everybody's trail safety and happiness, we have made them for the 2022 event.
These will be exclusively available at Blue Lug and our fellow Japanese bike shops who are Swift Dealers.
Yes, we will ship worldwide for these!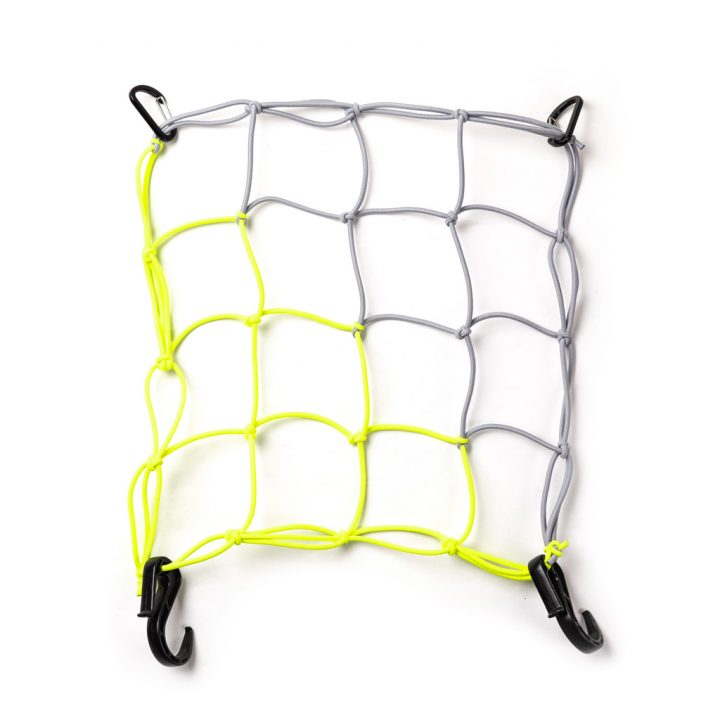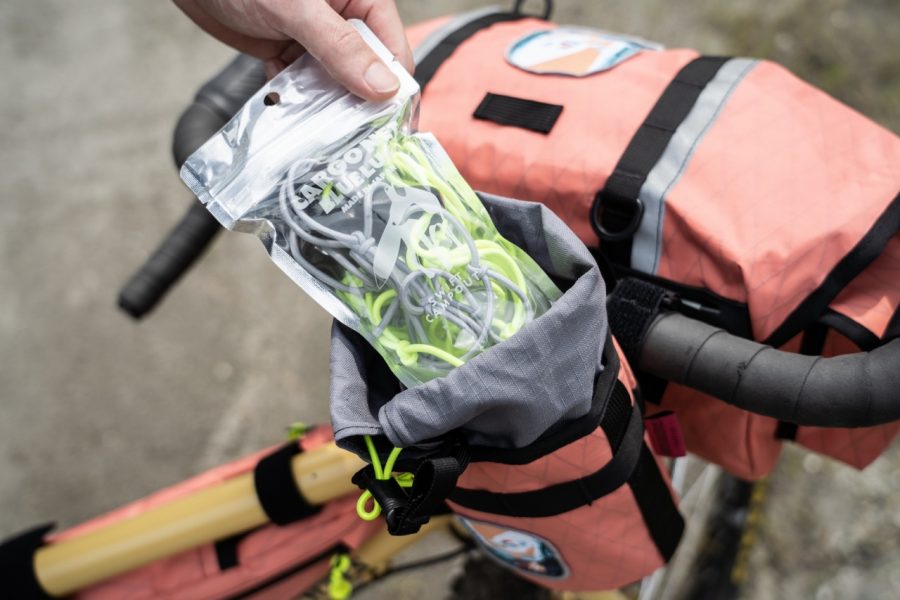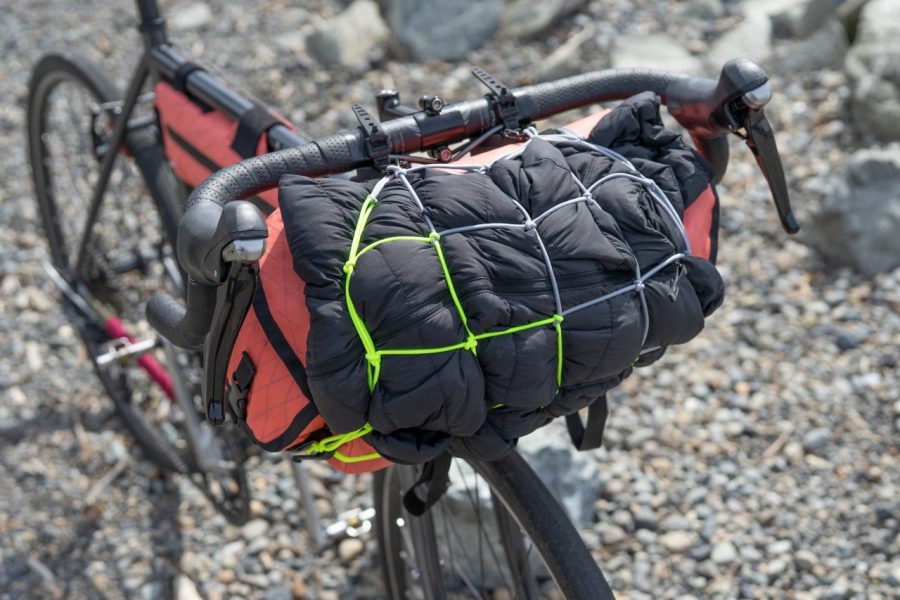 *SWIFT INDUSTRIES × BLUE LUG* campout 2022 cargo net (gray/flash yellow)
The cargo nets are something new we made for Swift.
The interesting thing about these cargo nets is that they are hand knitted by fine craftsmen in Japan.
Why do they bother hand knitting them in the year 2022? Funnily enough, non of the machines can knit two different bungee cords into one. Take that technology! You suck!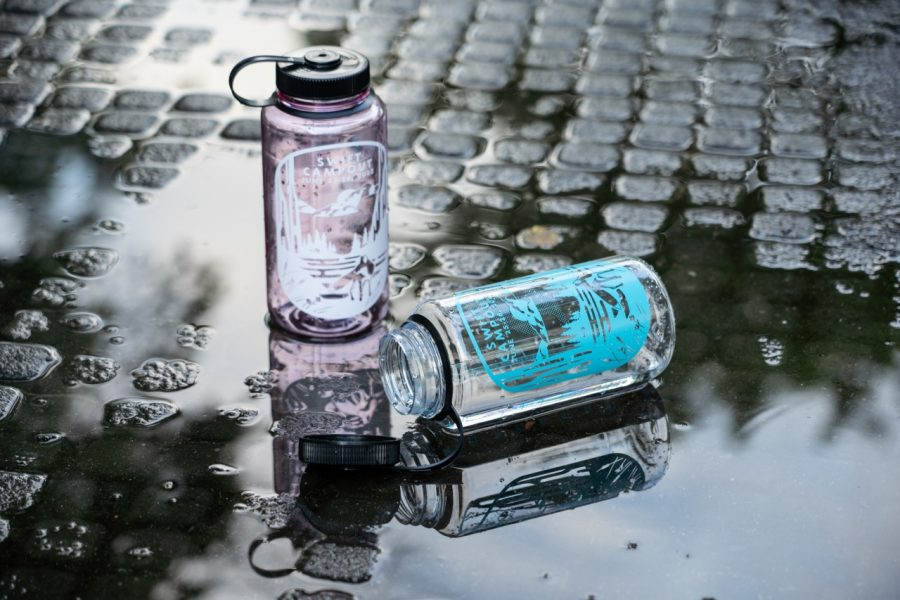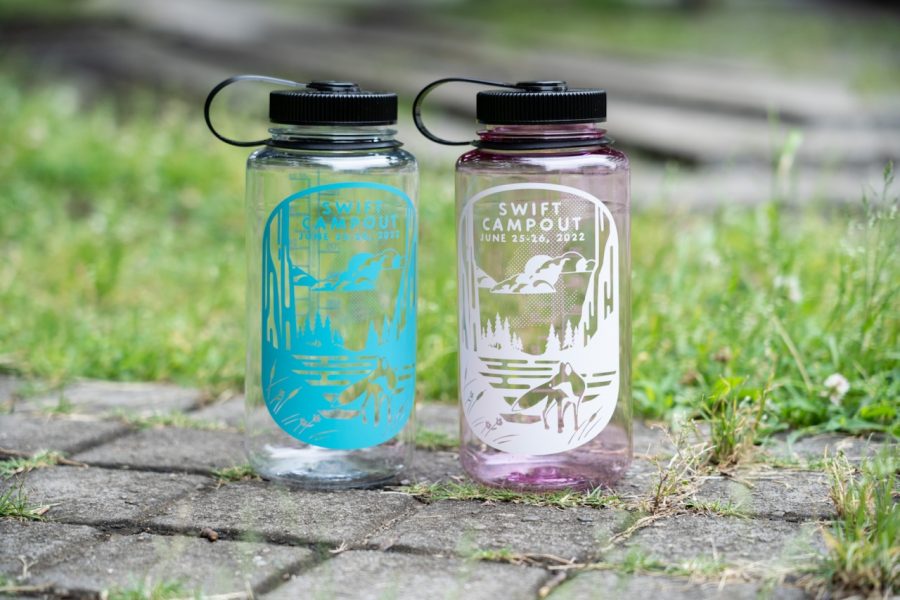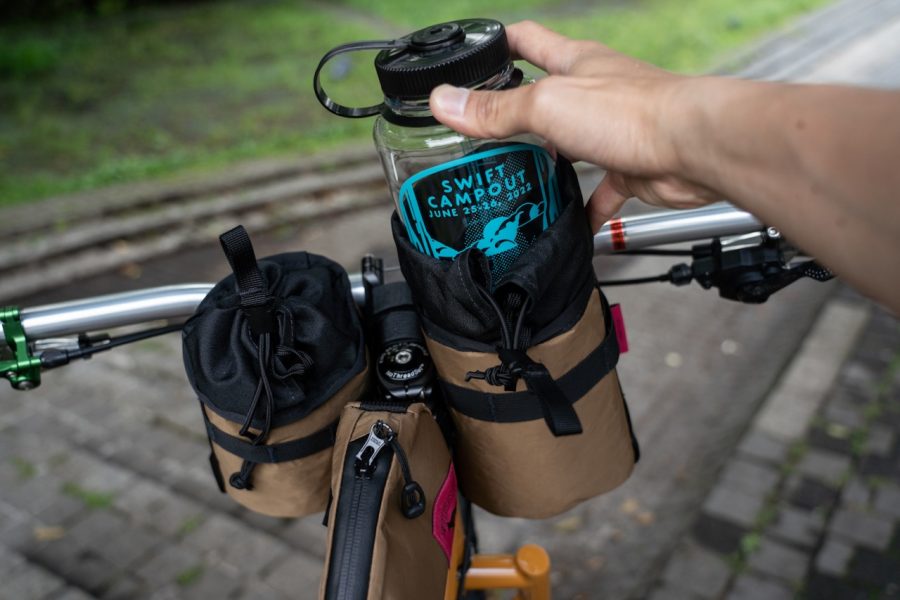 *SWIFT INDUSTRIES* campout 2022 nalgene bottle
Last but not least, the Nalgene bottles.This one is also a Blue Lug/Japan exclusive.
We loved the bold and colorful printed Nalgene bottles that Swift has on their site, but we have decided to make different versions of the bottles since Japanese tend to prefer stuff with subtle color tone.
If you are into more vibrant colors, you should definitely go grab Swift's version of the bottle!
All of the items above will be releasing on…
June 4th (Saturday) from 12 p.m. Japan Standard Time.
Alright guys, I think I've written too much. I'm personally very excited to see my IG feed get filled with #swiftcampout posts.
I want ya'll to have a blast, but stay safe more than anything. See ya'll under the sky!
Peace,
Shin a.k.a. Colonel