SWIFT CAMPOUT 2021
YA'LL KNOW WHAT TIME IT IS.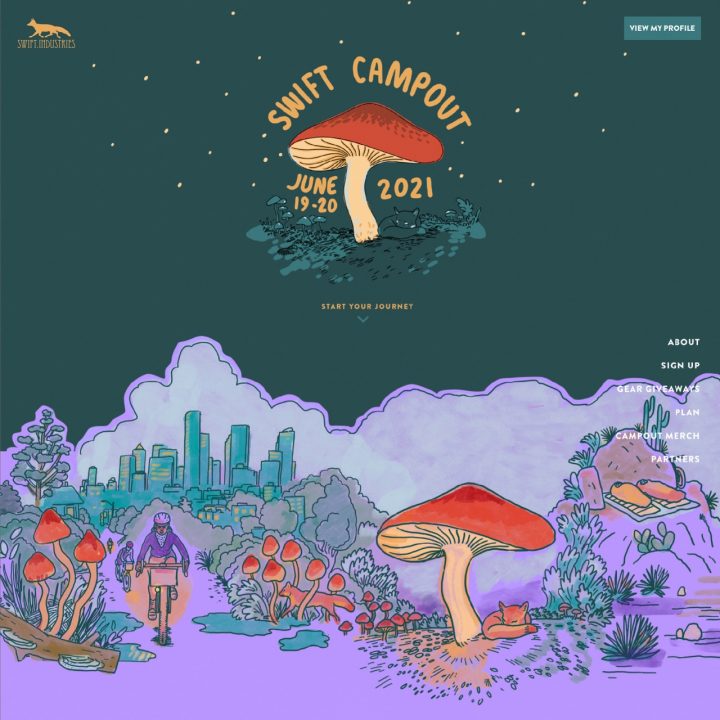 SWIFT CAMPOUT 2021 has been announced!
I know that most of the readers are already familiar with this annual event, but I will briefly explain what it is.
Every year "Swift Industries", the handmade bike bag company in Seattle hosts an event where people all around the world goes out to camp all at the same time in the longest day of the year.
Last year's event was held in September due to the pandemic, but it looks like they're back to their original schedule. The date of the event is going to be June 19th (Saturday) – June 20th (Sunday).
It's truly an amazing event where you get to connect with all kinds of people from all kinds of region through #swiftcampout on the internet. You might even make new friends through the hashtag or at the actual camp sight.
Click HERE for the entry!!
We're not sure that the Blue Lug crew will be able to get together and go out for an awesome adventure since there's still new cases of COVID here, but we're pretty excited to see what ya'll are up to. We'll for sure keep an eye out for #swiftcampout.
This is how last year was like for us btw.
Sure was hella fun. Good times…gooood times.
Now, the rad part about this event is that Swift comes out with some limited bags. Yes, of course we have all the collection in the building. Let's take a look.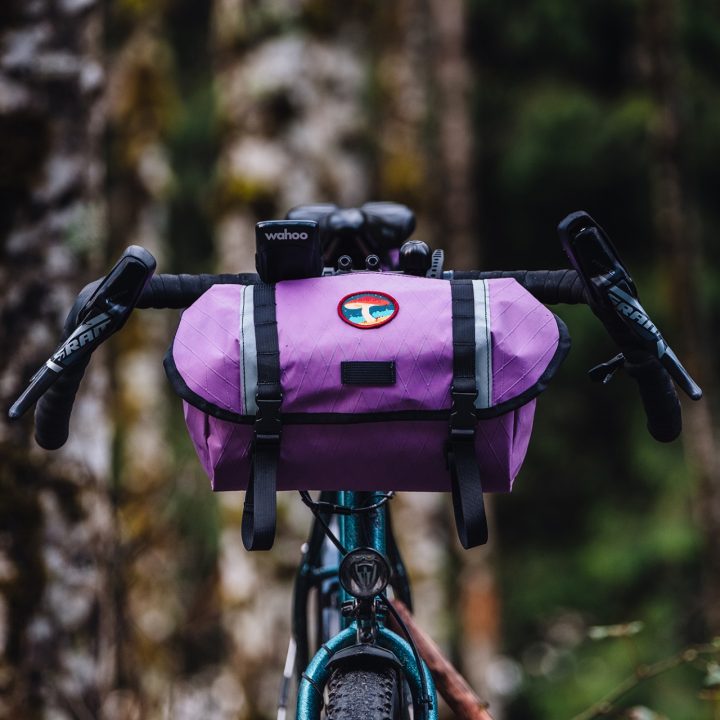 For the 2021 campout collection, Swift has gone all purple.
The whole collection has this beautiful light purple/Mulberry X-PAC with a nice trippy mushroom patch.
There are four item in total for this year and We'll go through all of it in this blog.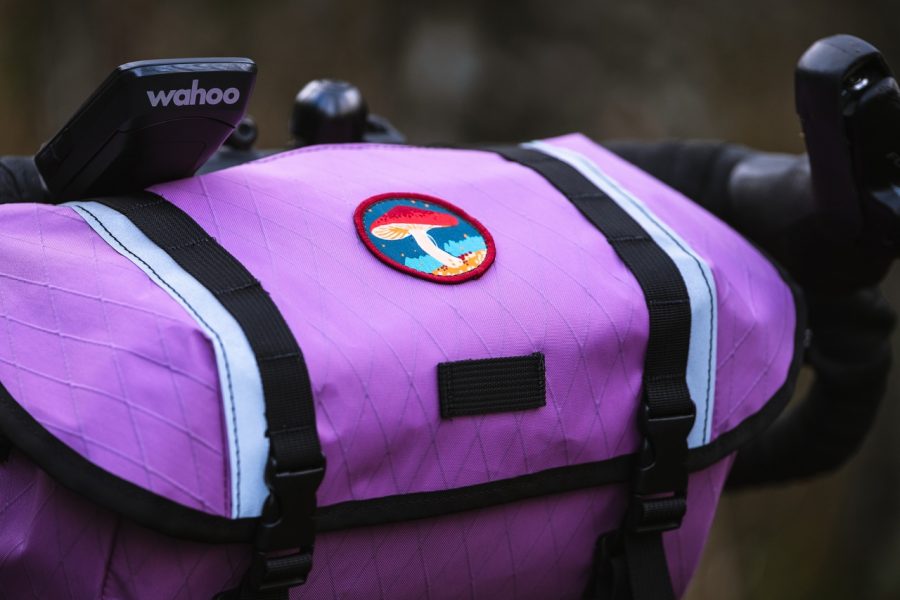 This is the Catalyst, it's exactly like an XS size version of the Zeitgeist bag, which is possibly Swift's most popular bike bag.
Apparently, there has been a whole lot of people who wanted smaller Zeitgeists and Swift has made it happen. Dropbar users are going nuts on these bags. Our boys Digital and Issue grabbed these as soon as they came in.
And now, this one was banger. People were constantly talked about this next bag even before the release.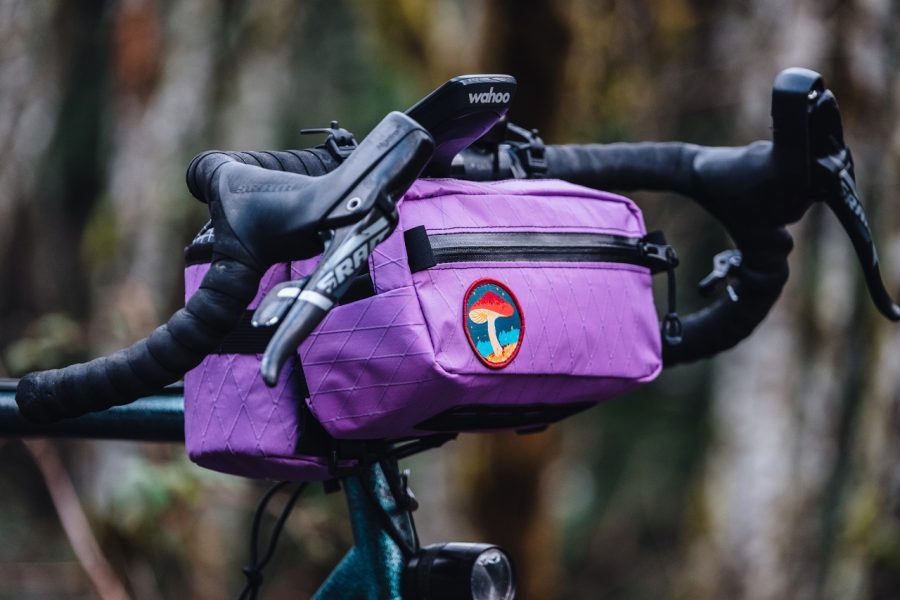 We give you, the Kestrel handlebar bag.
The sizing of this thing is perfect. Not too small, not too big.
Other bike brands like Outer Shell and REALM has made this kind of bags but it's the first from Swift Industries.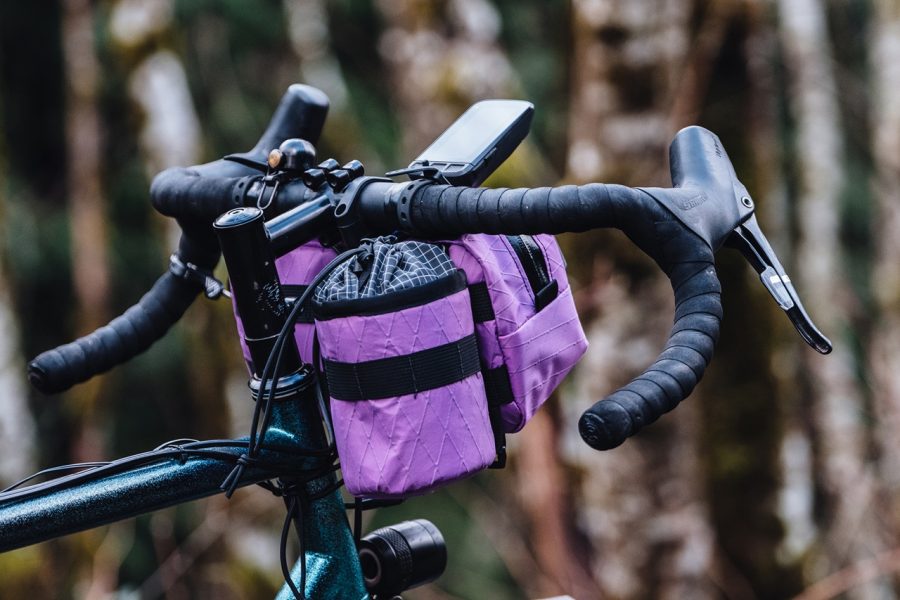 The Kestrel has more great features like this attachment points. You could combine the Side Kick Pouch and the Rando Pockets from Swift Industries. Could this replace Paloma's spot…!?
Here's also something new. The Every Day Caddy.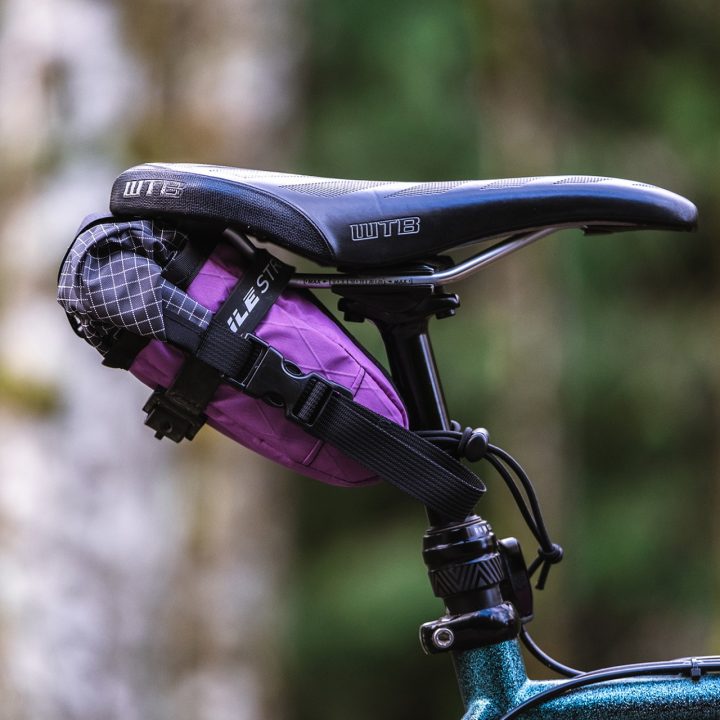 It looks like a normal saddle bag you would often see, but you know Swift always surprises us don't we?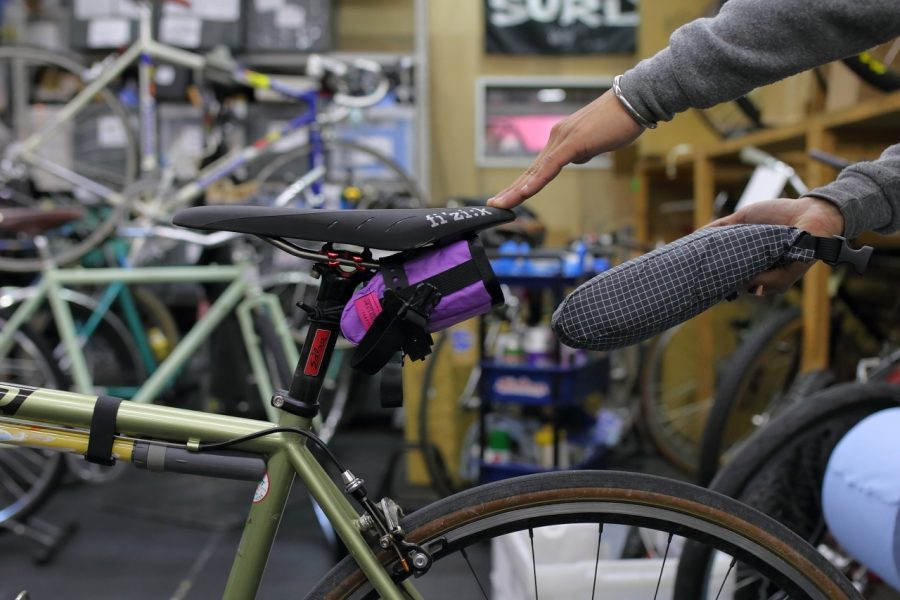 As you can see, the inner part of the bag is removable. This will give a much faster access to your equipment when you are off from your bike. This feature also becomes handy when you need some kind of repair or maintenance ride/tour.
You can fit a repair kit and just pop out the inner, sit down and start repairing when you have some mechanical problems during your travel. We feel so many possibilities for this Every Day Caddy.
I'm pretty sure our staffs will get their hands on these since they look like they could also be a great bag for daily use.
And now, last but not least…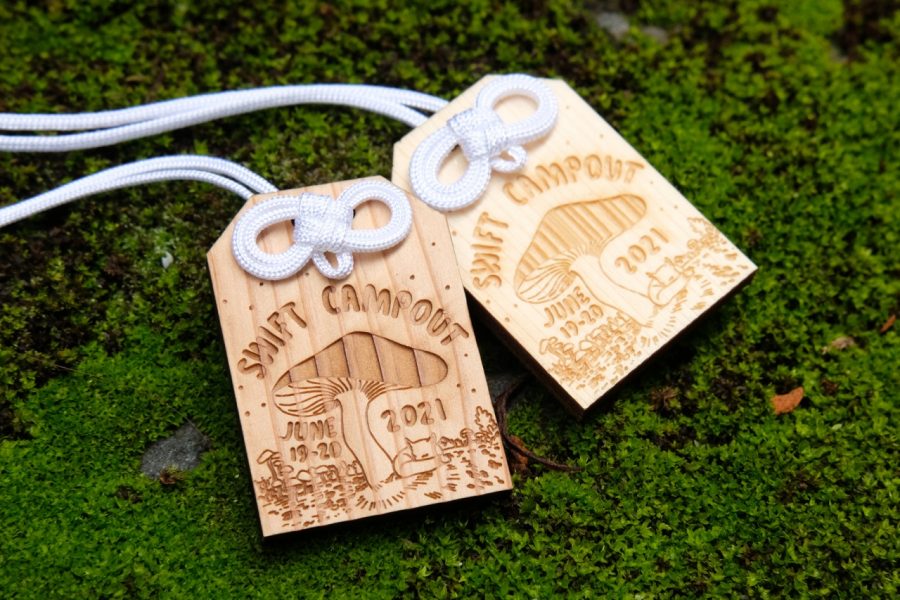 Yup! We made 'em again! The "Omamori" a.k.a. the Japanese Lucky Charm! We changed things up a little bit and made them with wood.
We have been making these Omamoris ever since we gave them as a gift to the Swift crew when they came to Japan.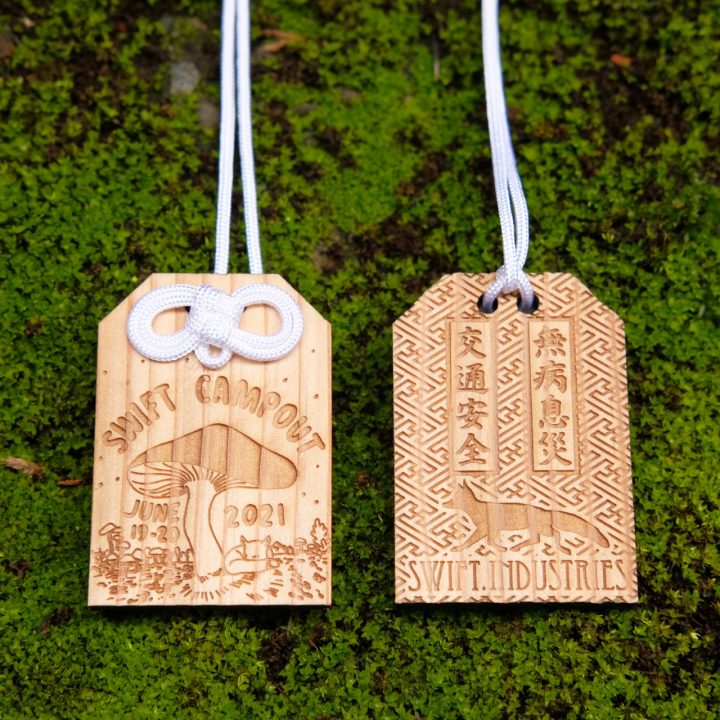 We're hoping that you guys dig this new version.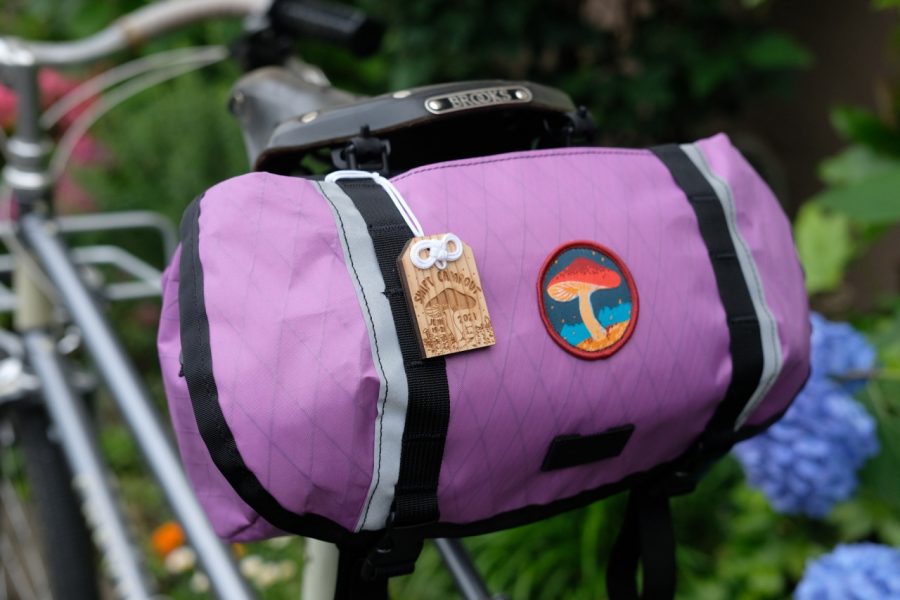 Like I said, we're not sure we'll be camping out this year, but we're really hoping that you guys would have tons of great times and come back to your homes safe and sound.
Everything shown in this blog is already up on the ONLINE STORE. If you need some gear for your trip, we got your back.
Thanks ya'll!