Rivendell x SIESTA x Blue Lug T-Shirt
Hey ya'll.
Today I wanna talk about a big project that involves Rivendell Bicycle Works.
You could probably guess what kind of project this is, but we just wanted to share the journey to our dear blog readers and our dear Riv lovers.
Let's start with talking about the key persons of this project…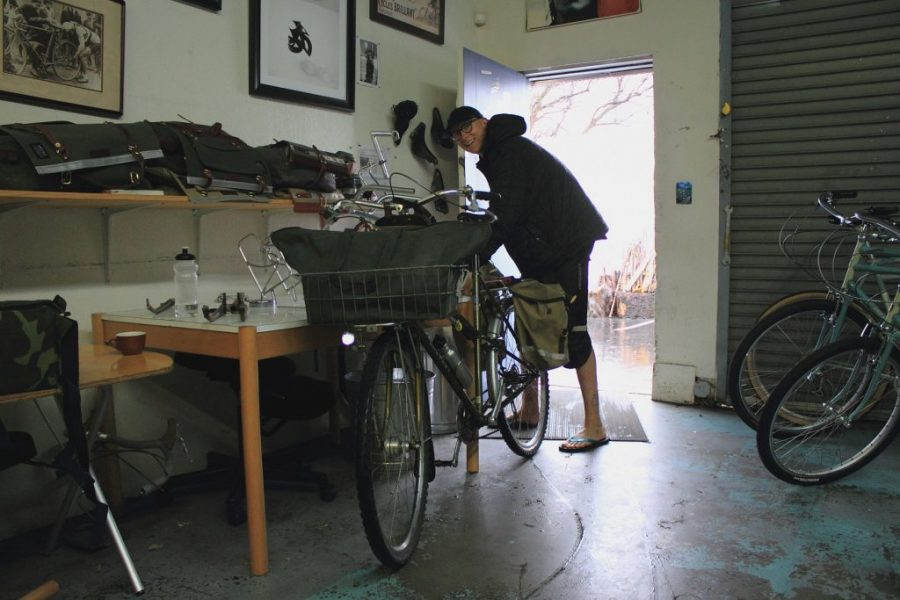 This is Will, one of the staff members of Rivendell.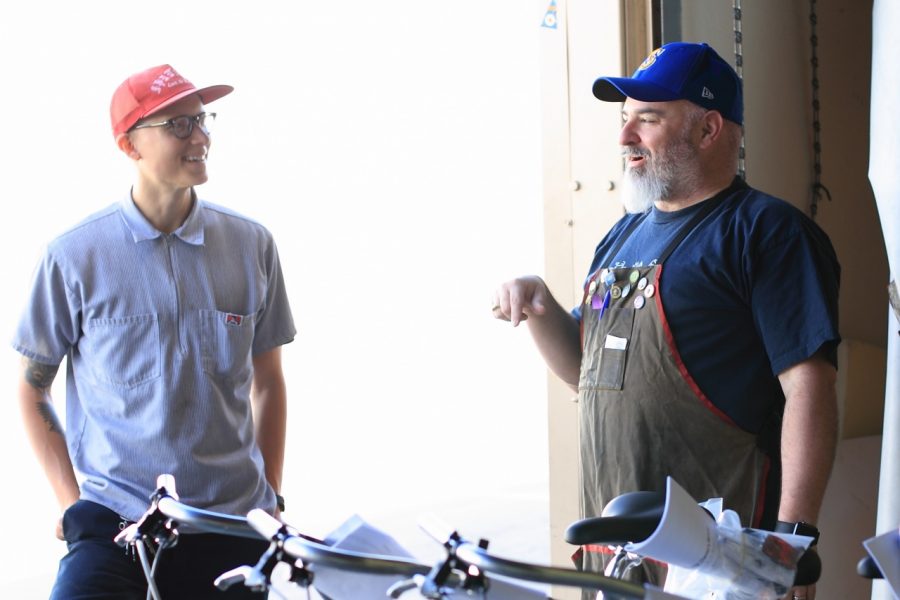 To your left is Will and the gentleman on the right is Harry the weekend mechanic.
Will has been working at Rivendell for quite a long time and has been supporting Grant. Most of the subscription e-mails you receive and many of the articles and blogs were written by this guy.
Will is a kind, bright, and tall gentleman and his bikes are just gorgeous. His interests besides bikes are skating and film photography.(He even develops the pictures by himself)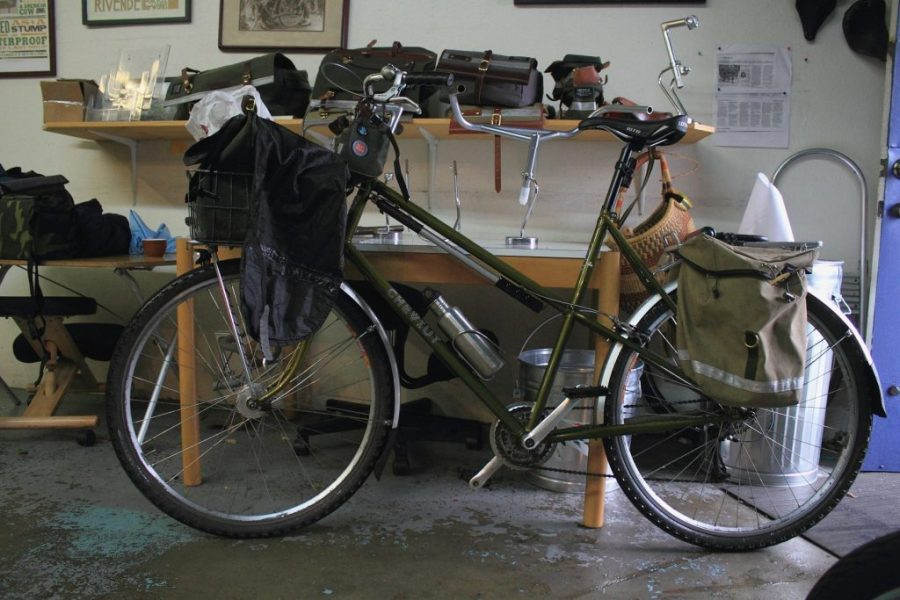 This is Will's Cheviot. Now this is what we call an "EVERYDAY BIKE".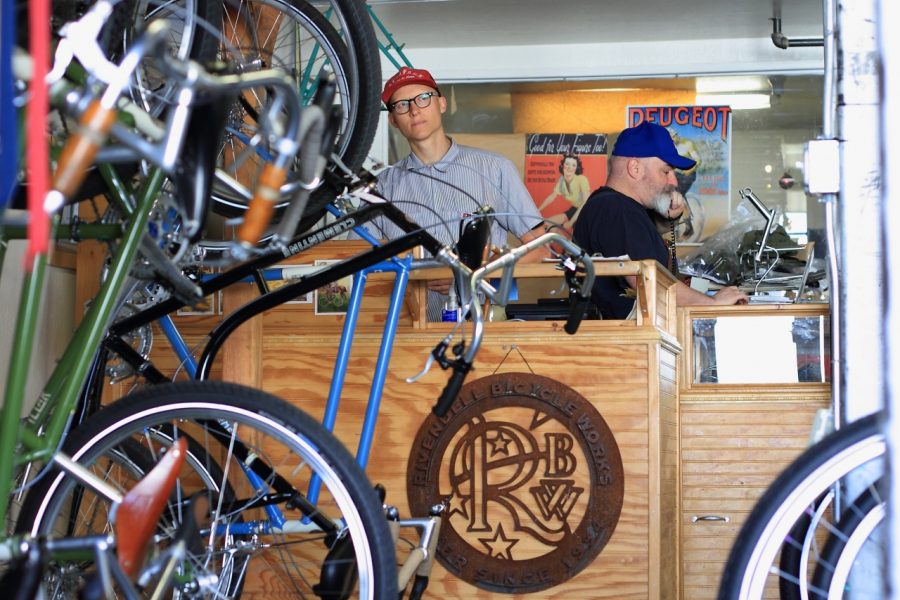 Will during work.(If you noticed the black Clem, you are really down deep in the Riv rabbit hole.)
Before we would carry Rivendell bikes at Blue Lug, we used to wonder "what kind of people works at RBW?" For some reason, we thought their HQ would be full of  old-timers that had been riding for years and years.
To be frankly honest, we were a bit surprised when we realized that there were many young men and women working and they all have unique hobbies…skating, surfing, music, and so on. And I think that kind of diversity of the riders is what makes Riv bikes even better.
This was shot by Chuyan, the store manager/mechanic of Blue Lug Hatagaya.
Will and Chuyan became good friends as both of them went back and forth to visit their home countries. When Will came to Japan with his significant other, Chuyan even let them borrow his home thought the whole visit.
Now, this is where another key person who inspired this project pops up from Will's blog.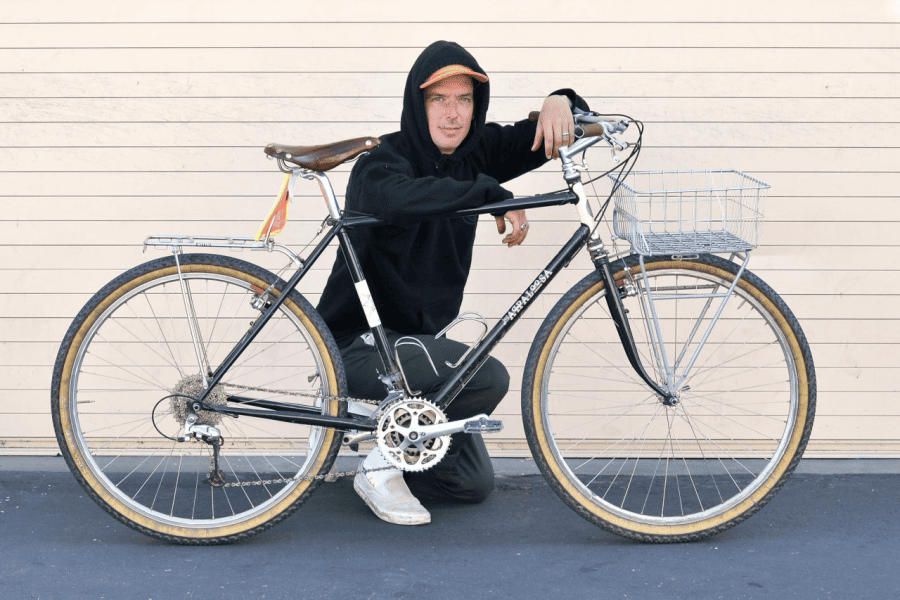 This is Bram, Bram De Martelaere. He was introduced in one of Will's blog segment called "Who Rides Riv Bikes?" Which was a fun article focused on the people around Will who rides Rivendell bikes.
Bram works for DLX SF. He is actually the team manager and the photographer of the biggest skate company in SF. We have a few skate rats (like Matsu) here at Blue Lug and those guys were flipping out by the fact that the team manager of Deluxe rides Riv bikes.
Soon after we found out Bram, we started to notice that  lot of these young lads, (mostly Will's skate homies) were going on a "Riv Ride" in the weekends.
The way Blue Lug staffs go out of Tokyo for a ride on our days off are heavily inspired by their way of riding.
This kind of sunlight and this kind of ride is what we need in this humid country. The person in the middle in the first picture is Bram.
Matsu, the mechanic/shop manager of Blue Lug Yoyogi Park once wrote a blog about Bram and his Hillborne. There's unfortunately no translation of this but…you'll get the gist of it…hmm, maybe not…
Anyway, there was a person outside of Blue Lug that also flipped out by reading Matsu's blog.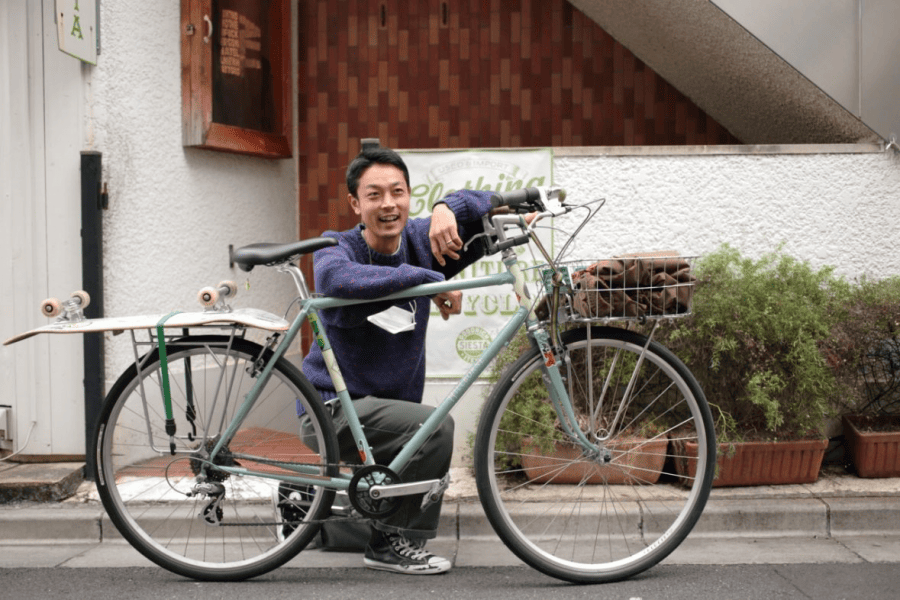 Aoki Takashi. He is the owner of the vintage clothing store,"Siesta" located in "Harajuku", one of the biggest fashion district in Tokyo. You may have recognize him from one of our YouTube videos.
Takashi is actually best friends with Tani the mechanic/store manager of Blue Lug Kamiuma/Rivendell connoisseur.
As a matter of fact, Takashi was the guy that made Tani into a bike maniac.
If it wasn't for Takashi, Tani would have never worked at Blue Lug or wouldn't even know about Rivendell. Go watch the linked video for some back story.(It does have English subtitles!)
The San Fransisco culture was one of Takashi's interest from the old days. You can see that by his selection of vintage clothes at his shop.
He is also a skate rat and of course he is a big fan of the SF skate scene as well. We're talking about DLXSF, GX1000, such and such. If you know, you know. As I mentioned in the beginning of this blog, Rivendell bikes have become a thing among the SF skate community.
Tani was trying to get Takashi into Riv bikes a while back, but Takashi was not that into it at first. But being a big fan of the skate culture in SF, he ended up going through a rabbit whole of Riv Bikes and the SF skateboarders.
The next thing you know, Takashi was riding a Sam Hillborne and now he rides the Platypus.


Tani and Takashi in the wilderness.
"It's probably the first time riding bikes with Takashi since the track bike movement was blowing up. We have aged, but Nothing has really changed from the days we would practice skids by the Megro River." says Tani.
Short after Takashi started to ride Riv bikes, many of the young skateboarders and young people of the vintage clothing community around Takashi started to get interested in Riv bikes. Takashi made this whole movement in his own community.
We were very surprised to see all these young people come in the store looking for Riv bikes all of the sudden. Something had clearly changed how people felt about bicycles and the recognition of Rivendell Bicycle Works.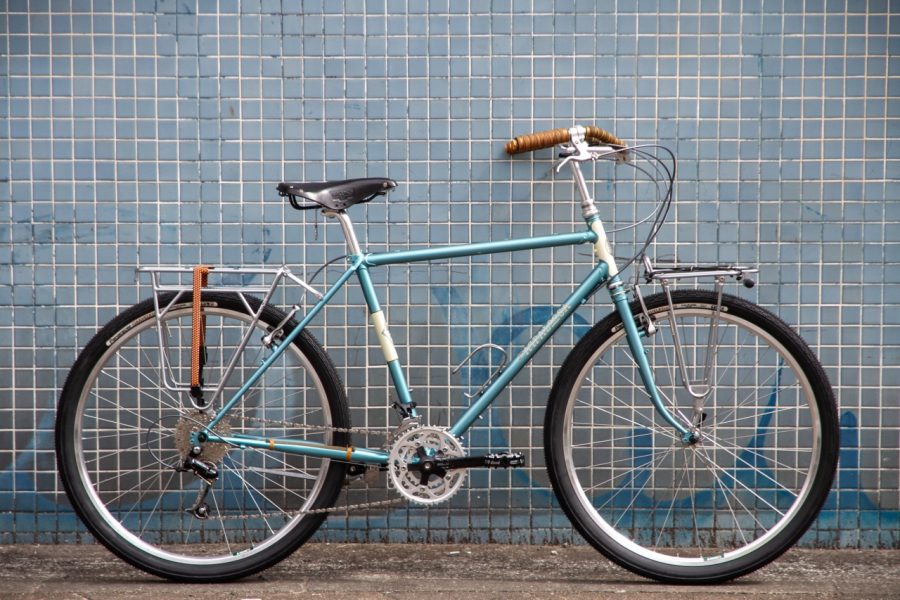 Tani was dying to tell Will that the same kind of movement in SF is happening here in Tokyo as a Rivendell connoisseur.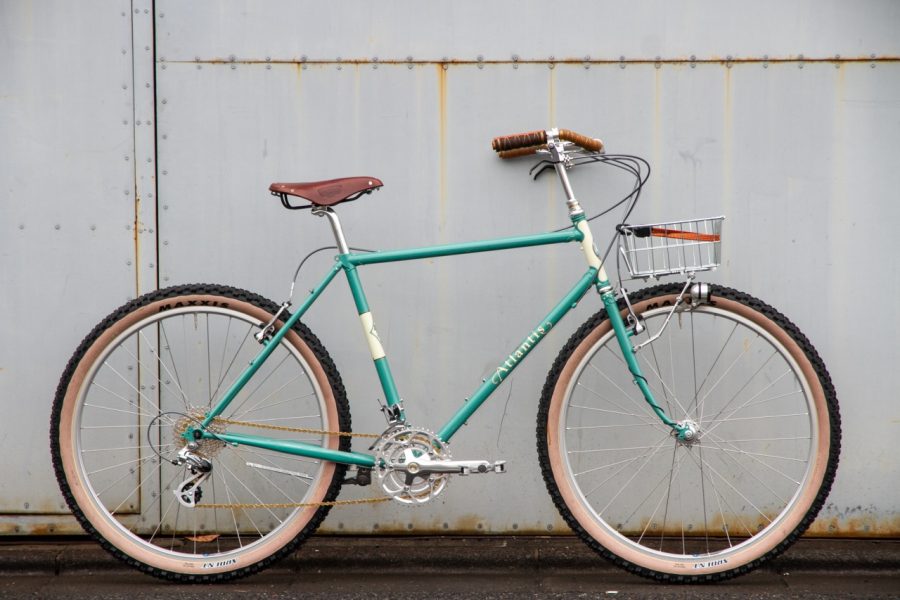 This is when Boss told Tani that we should connect Will and Takashi in some kind of way to show appreciation. Tani was psyched and he talked about the project to Takashi. He was also super hyped about it.
Tani e-mailed Will to talk about the project, not expecting to say yes but he gladly did! Grant also gave us a go shortly after and the project was officially a "go".
Tani asked Will if we could make a photo tee from the pictures he shoots and posts on Riv's subscription e-mail.
And these are some of the photos we got from Will.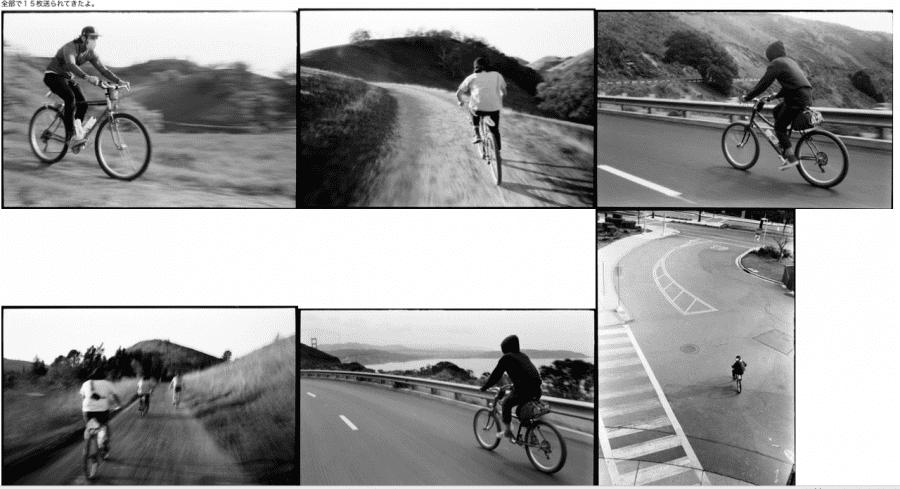 All these photos were SO nice. It was very very very hard to choose.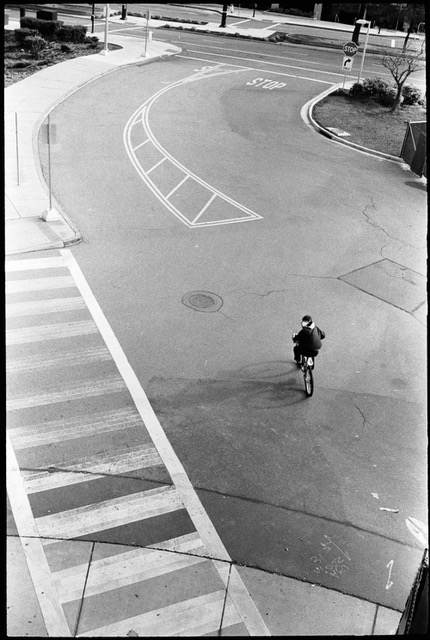 This is it. This is the one.
Pictures of them riding through the mountains were also very cool but if you look at our daily lives, asphalt was something more familiar for both Tokyo locals and SF locals. So we decided to go with this awesome photo.
I love how you could instantly tell that the bike in the photo is a Riv bike even though the bike is far away, and the way you could see the rider wearing a mask. It could be a reminder for ourselves that the 2020's were a hell of a decade in maybe ten years.
And yeah…that was the story of how this shirt was made.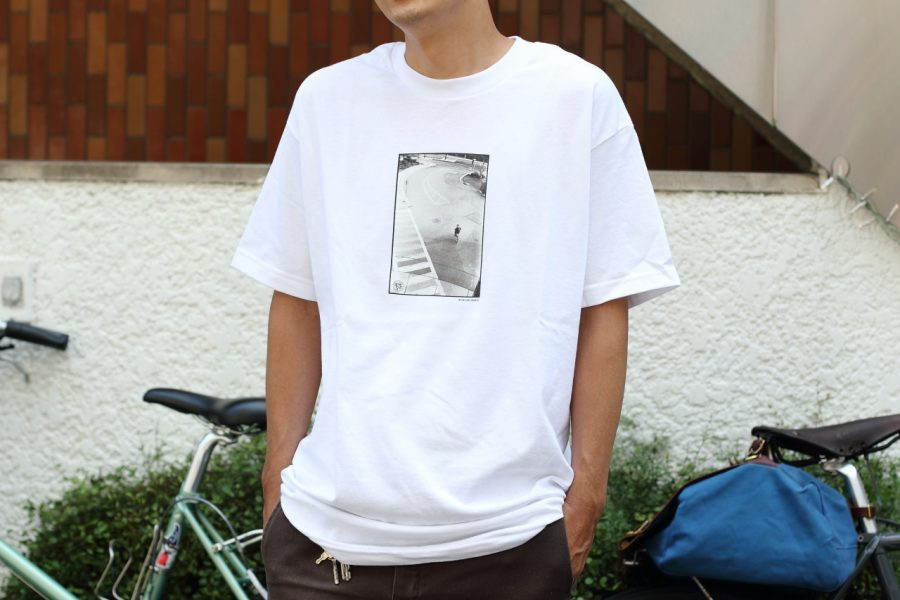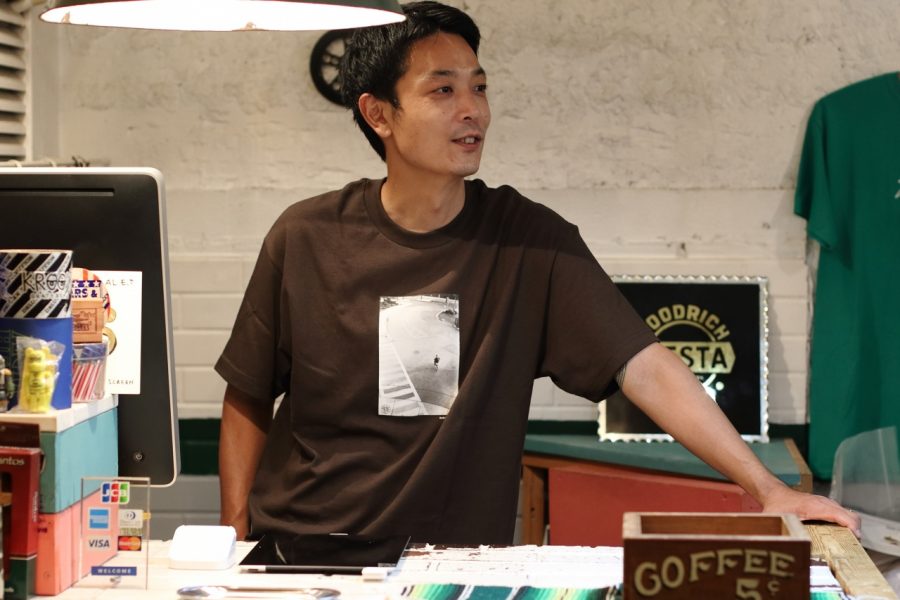 We really love how they came out.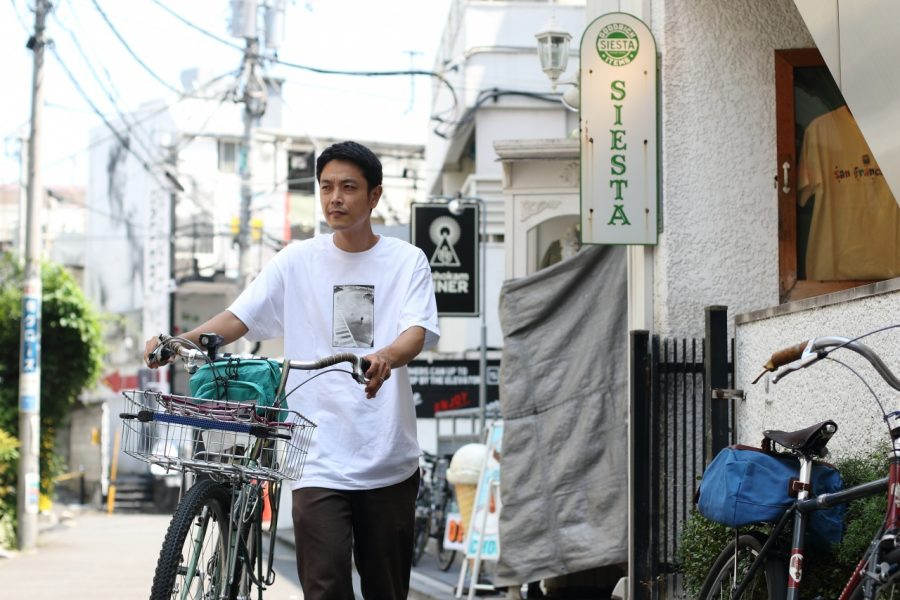 They will be available in white and brown.
Blue Lug x Rivendell x Siesta triple collab photo tee will be available at Siesta store , all three Blue Lug branches and our online store from June 25th 12:00 p.m. (JP)
Go and follow Siesta Store on Instagram too!
Hope you guys could grab these awesome shirts.
Lastly, we'd like to send a BIG thank you to Will, Grant, Riv crew and Takashi for the awesome opportunity!