Sandwich Reflectors
Not sure when we first started selling the Triangle Reflectors…But we are pretty sure that we made these reflective charms a "thing"…just a tiny bit. We always get psyched whenever we see someone in the street or on the gram, dangling those triangles down their saddles, so keep em' coming ya'll!
Now that we have a cool and fun way to protect our backs, It was time for us to think about the front.
Here's our new little friend…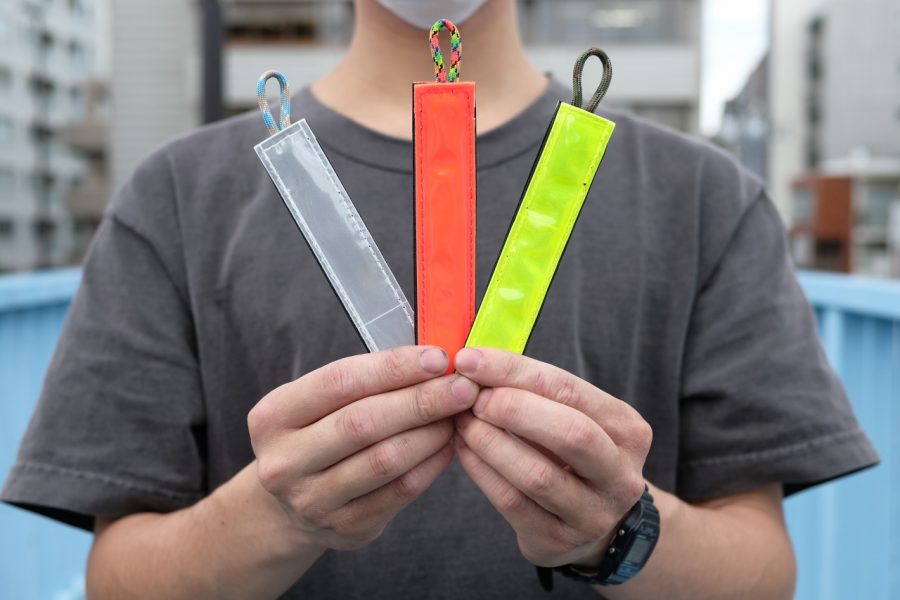 silver/orange/yellow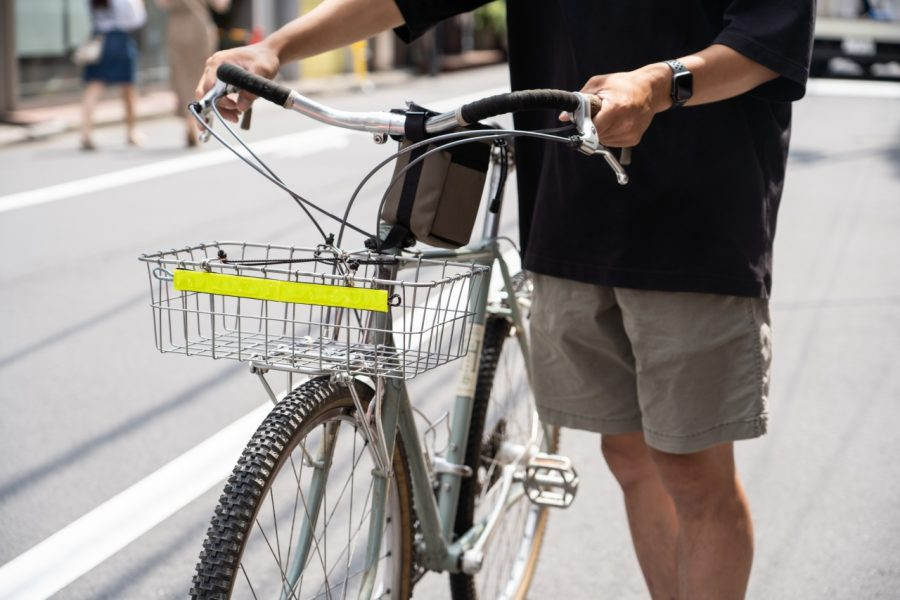 The idea came from the brain of Matsu, the store manager of Blue Lug Yoyogi-Park.
He originally wanted a reflective charm to put on bike baskets, but it turns out we made something that you could put on pretty much any part of your bike by "sandwiching" them on.
Matsu of course being a huge Rivendell fan, he got this idea from one of the Rivendell riders, Adam.
Looks like he's attaching an ankle band of some sort to his basket.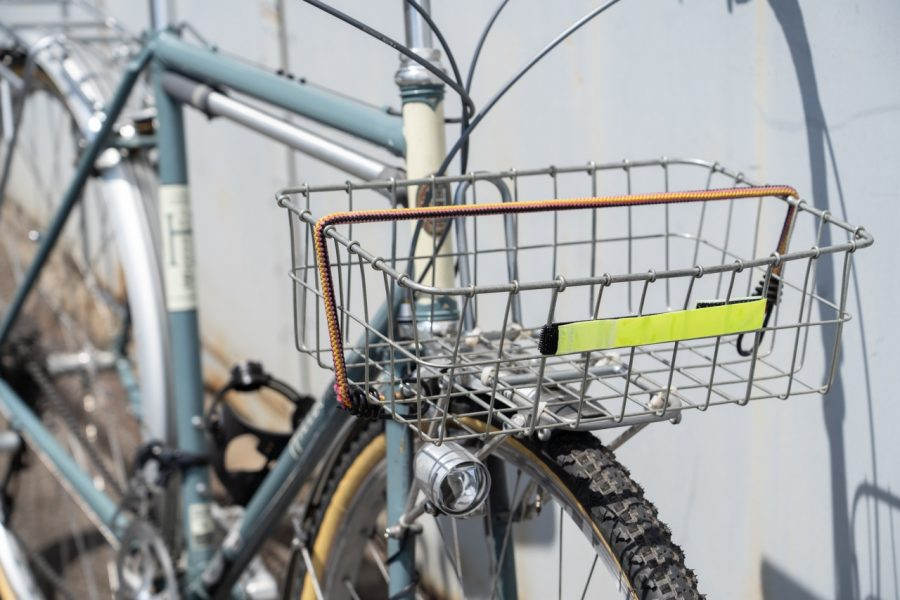 This is a bike owned by Duncan, the staff member of Blue Lug Kamiuma. As you can see, he's also using a random reflective band.
"Why isn't there a reflective charm for bike baskets?" Matsu starts to wonder. Matsu being the inventor of many stuff such as the "B903 Bullmoose handlebar", "M's Bar" and "Losco bar", he couldn't stop.
He talked with the product development crew and made it happen pretty quick.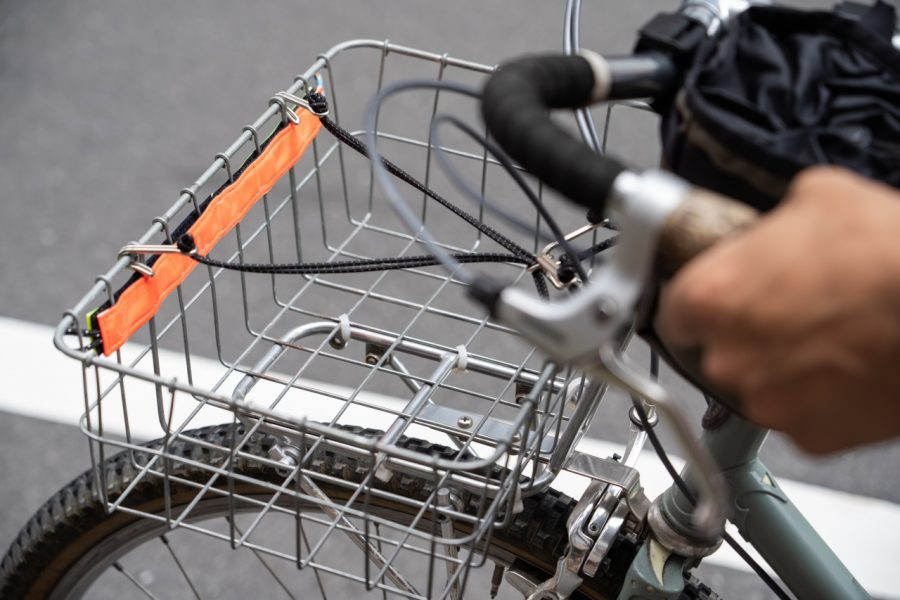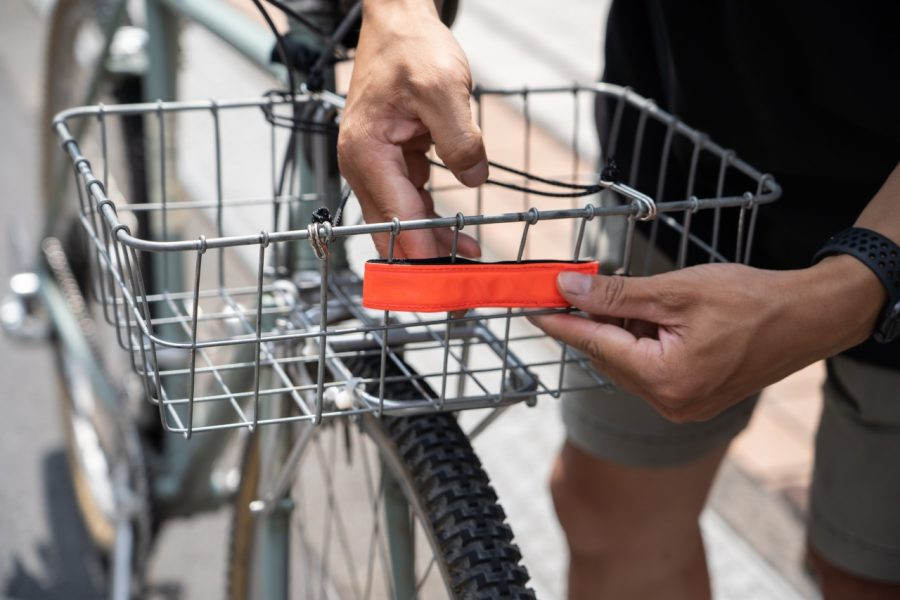 Let's first talk about the sizing.
These were thought out to put on the 137 baskets.
It's the perfect width and length when they are on the center of the 137 baskets.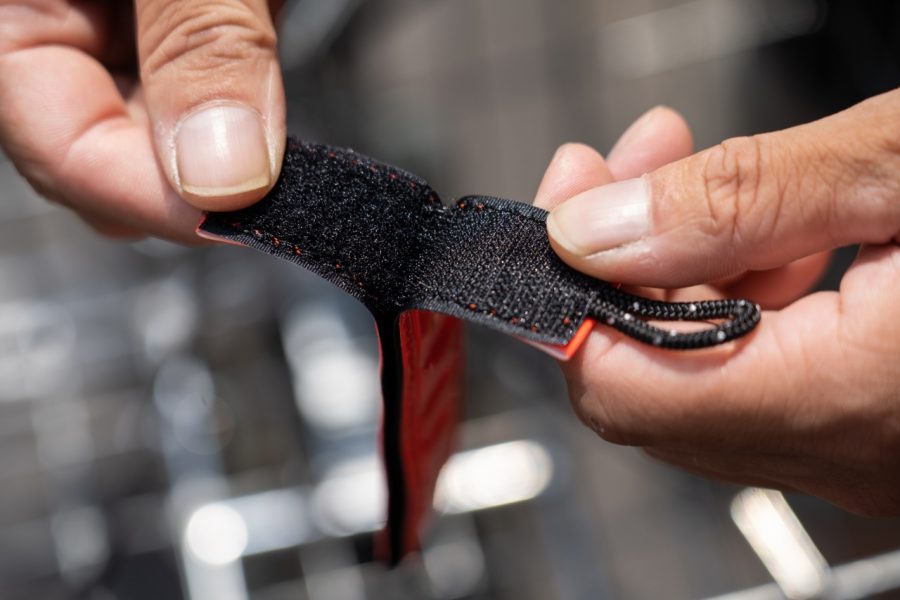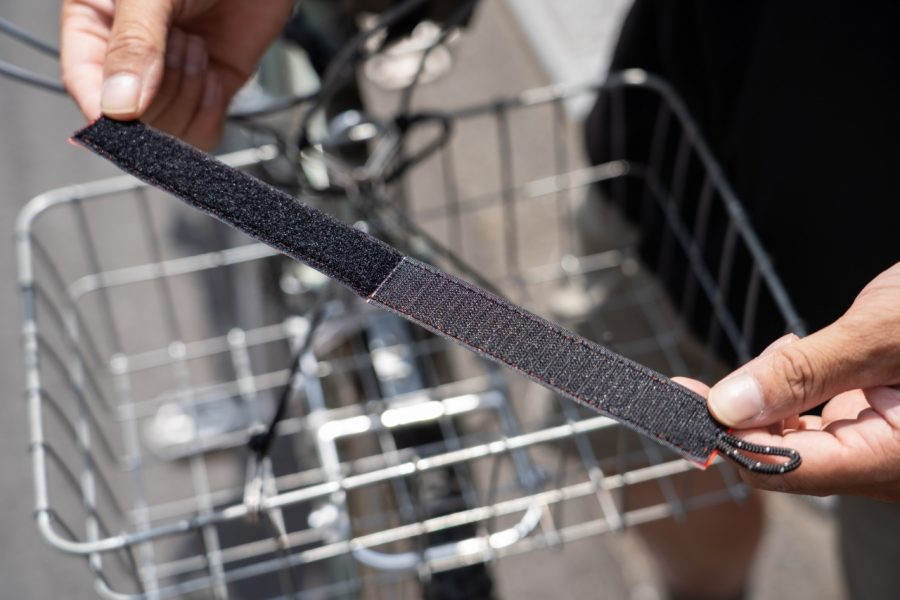 It's just a simple velcro strap, so you could use one or use two of them for bigger baskets.
Right before we started to sell these, we realized this thing can be used for multiple purposes other than a basket reflector.
Here's some ideas.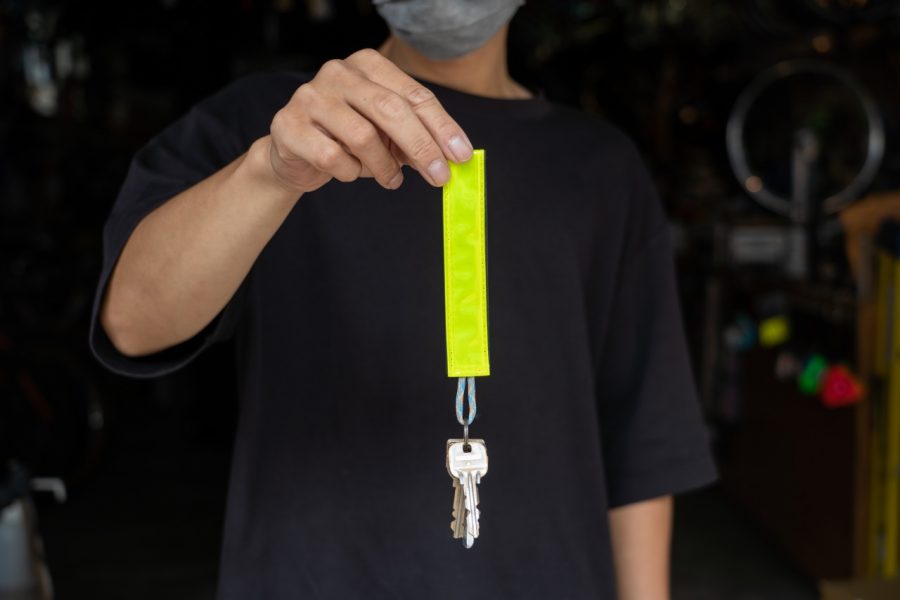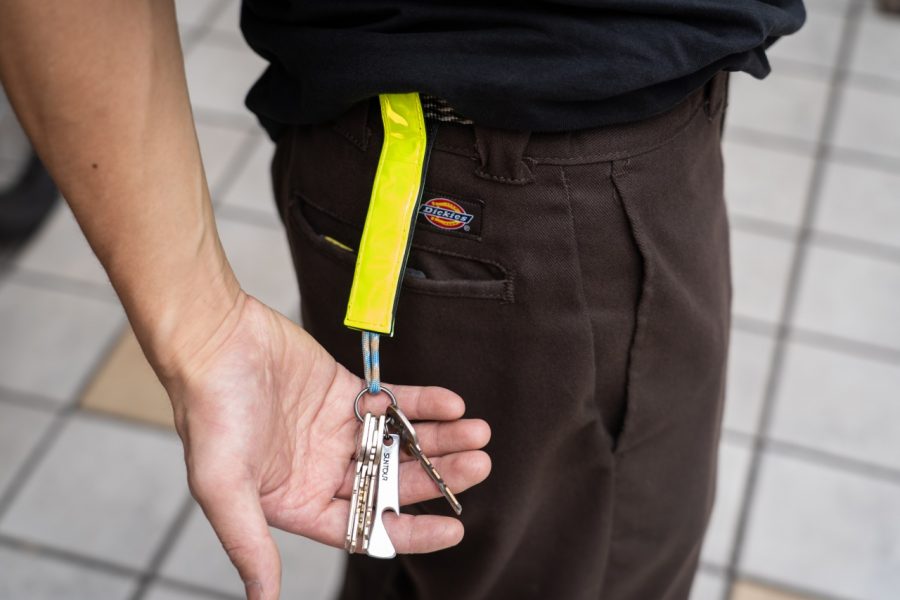 Put your keys on the straps, sandwich your belt and you have yourself a fancy key keeper.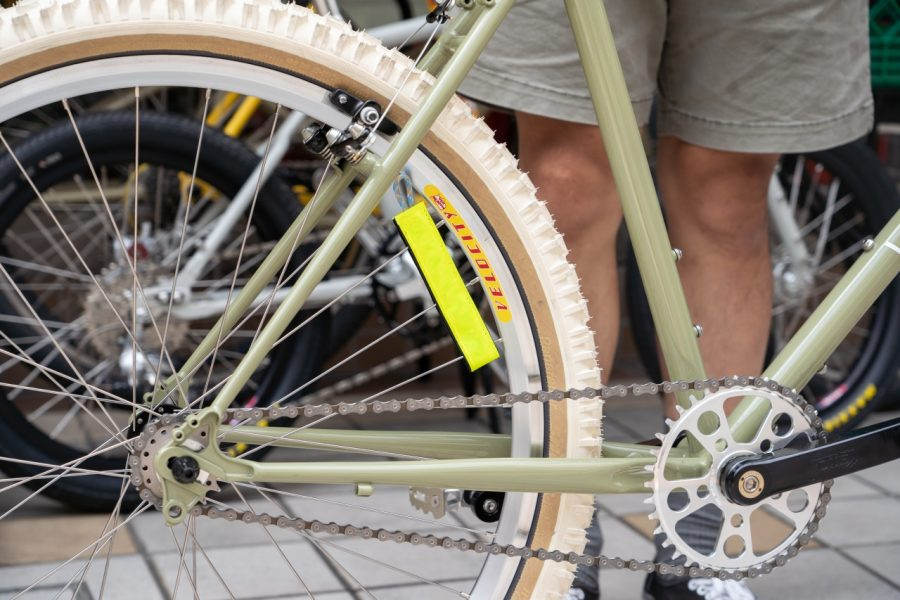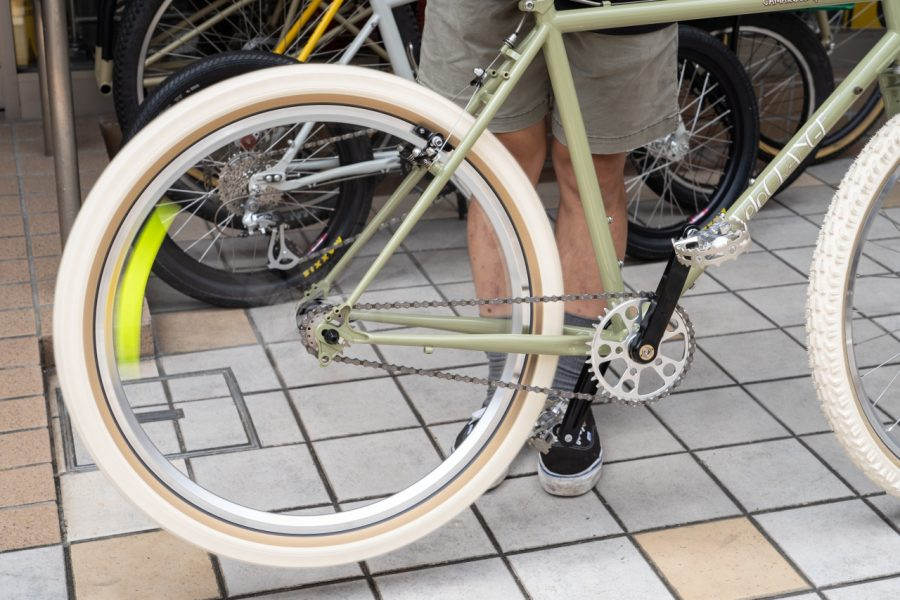 Wheel reflectors…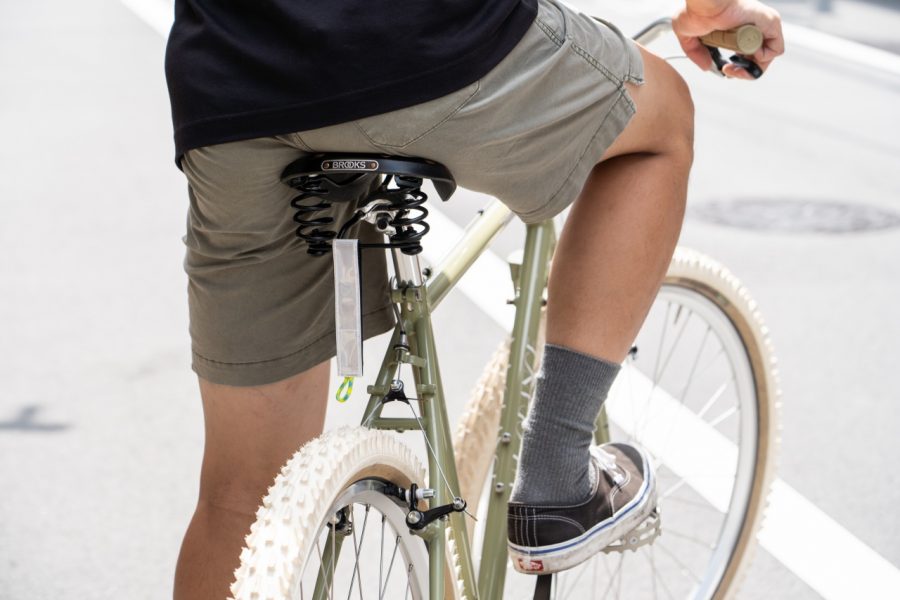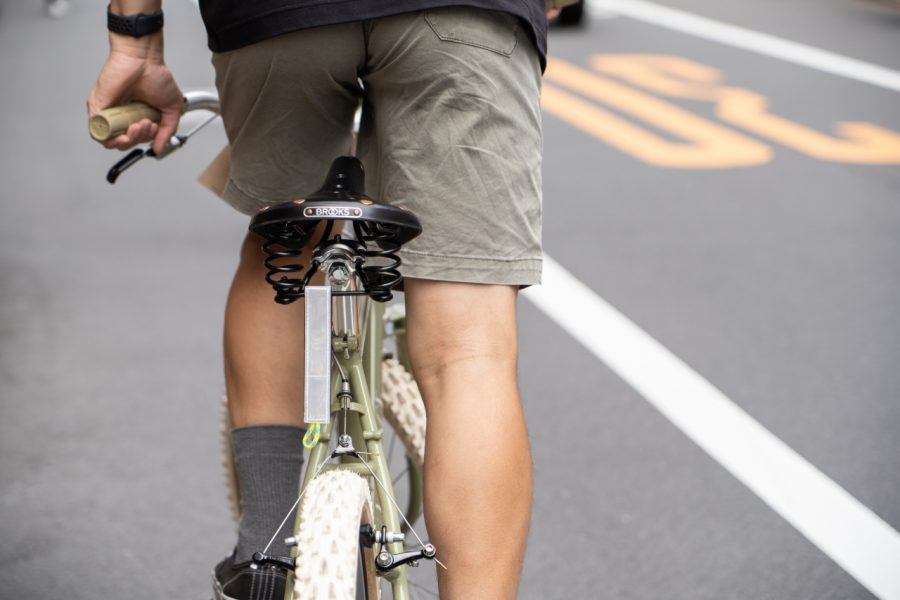 You could also hang these down the saddles. Yup, these were meant to be used for the front but it still look neat doesn't it?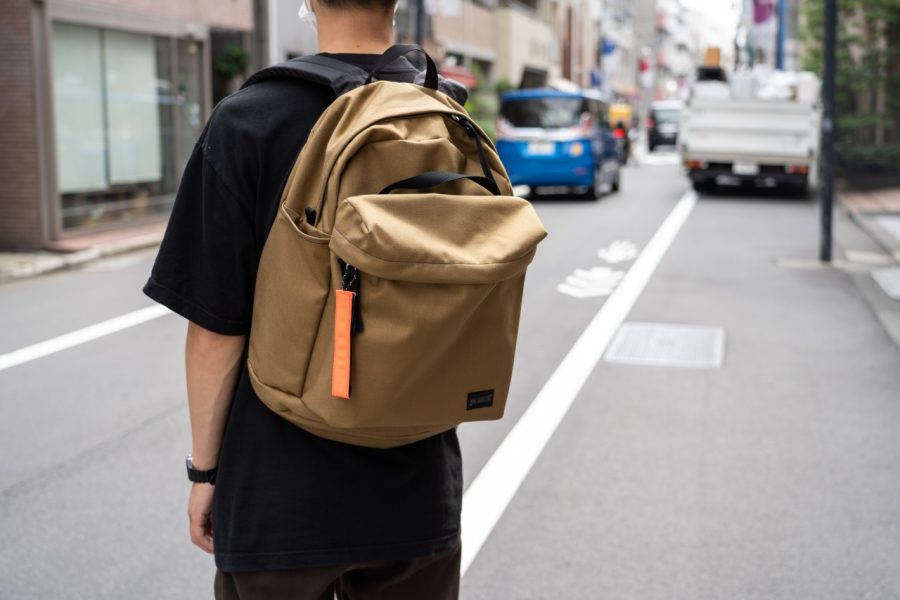 Charms for your bags.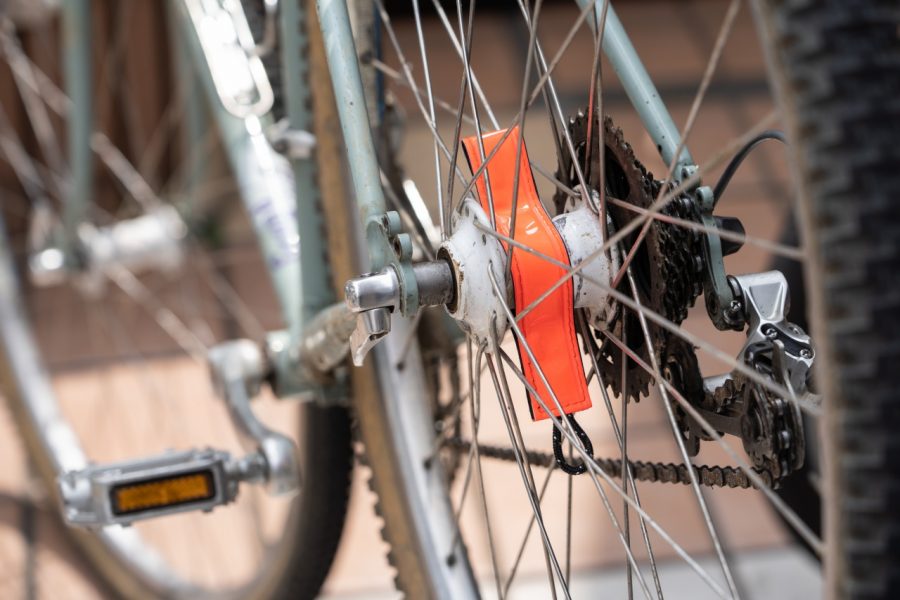 And of course, hub shiners…Are we taking this too far?
Anyhow, we'd like to see your ideas too, so tag us on the gram if you think of something cool!
We have orange, silver and yellow available. You know, the typical colors.
But we do have another spicy variation for these.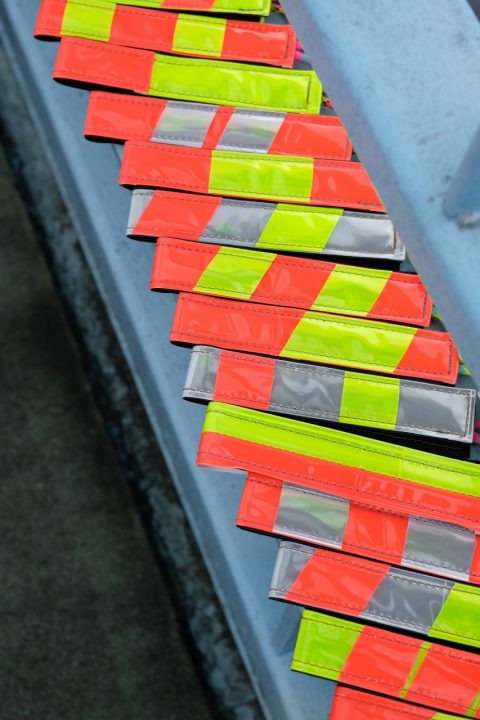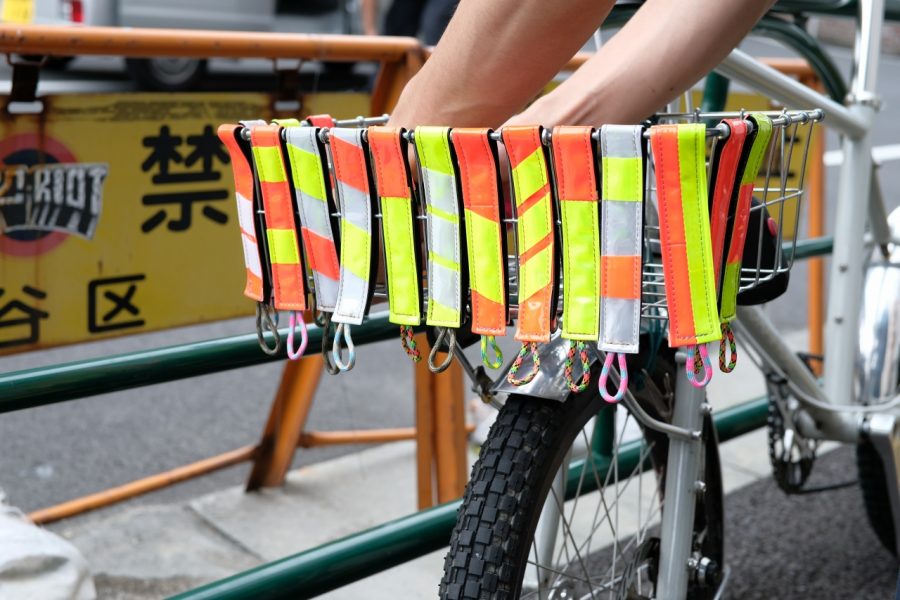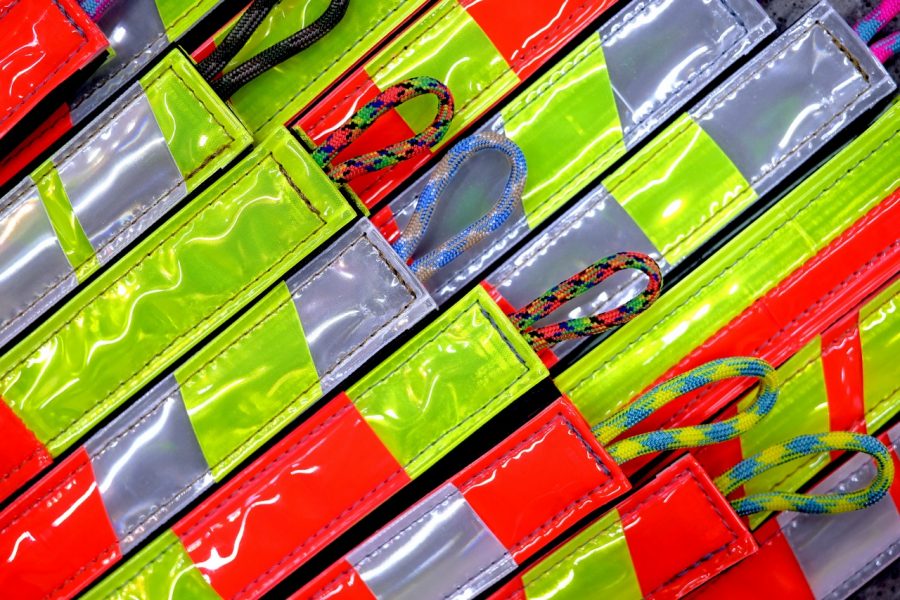 These assorted versions were suggested by Tani a.k.a. the reflector master.
We don't have a lot of these in stock for the first batch so I'm sorry if they run out. We'll make sure to have them back very soon.
All the Sandwich Reflectors from the first batch are handmade by Jagg the bag designer. The second batch will probably be all machine made, so if you're into those kind of stuff, We recommend getting them now.
They are now available in stores and online. We hope you guys like these as much as the triangles!
See ya soon.