Champagne and Titanium for the "Monarch"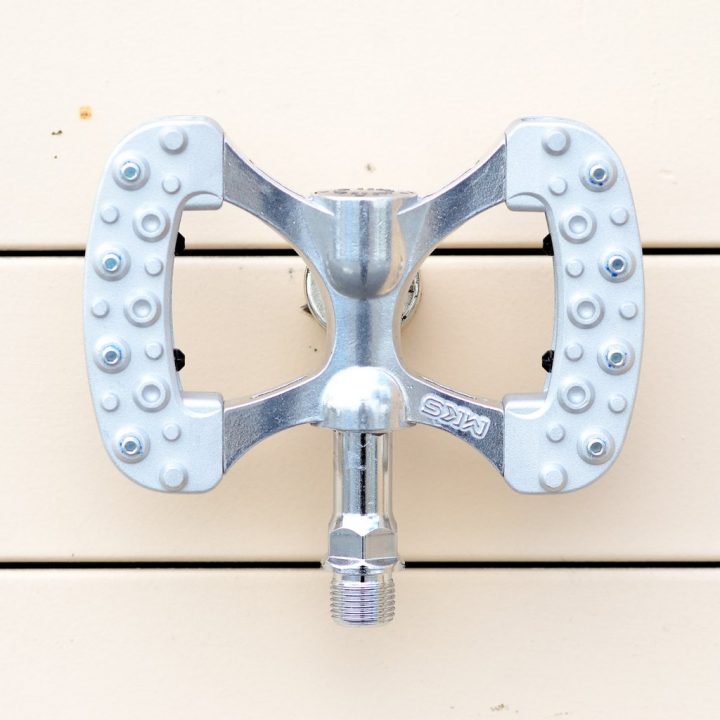 This is the Grip Monarch pedal by MKS designed by Rivendell Bicycle Works. The Japanese name for these pedals are the "Gamma" pedals, which you might have already seen them on our website.
We've used many pairs of these pedals for our Riv and non Riv bike builds throughout the years.
Smooth bearings, durable, and they're great with Vans shoes. We love 'em.
Now, take a look at these pedals.

MKS "PRIME" Sylvan Touring
The timeless masterpiece, "Sylvan Touring".
Not too long ago they had these "Prime" series, a high end model which they would have better bearings than the regular Sylvan pedals. They even had a beautiful polished finish for the inner platform.
Sadly, this Prime model soon became discontinued due to the release of their new "Sylvan Touring Next", which had more of a blinged-out finish and way smoother bearings than the Prime.
Don't get me wrong, we love the new "Next" series too, but I want you to look at the photo below…


Can you see the color of the cage?


The Prime series had these colors called the "Titanium" color. It's just a light champagne gold color. They're not actually made of titanium. We would often call this the champagne color here at Blue Lug.


We loved how this champagne color blends in so well with silver components.
Tani especially was a big fan of this color and the Grip Monarch was one of his favorite/go-to pedals for his personal and customer builds. "Wouldn't it be so nice if we had champagne Gamma pedals…" Tani said.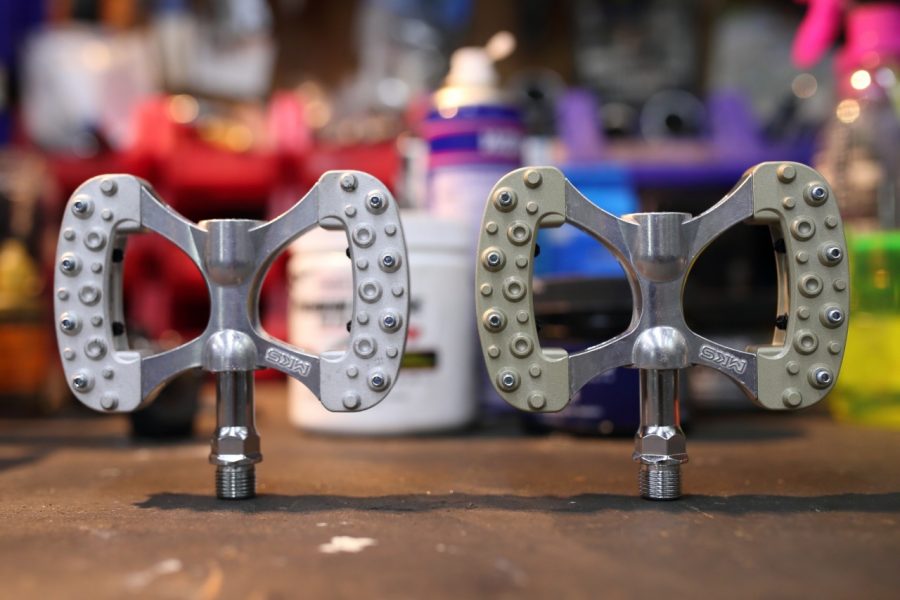 Say no more. MKS blessed us with them.


Silver is still very nice but…


Check out this nice warm color…


Silver for that sharp look↑ Champagne for the warm chill vibe↓


By looking at the pedals themselves, there aren't a huge difference in the colors, but when you see them on an actual bike, you could immediately see the difference.


We're not trying to say which is better than the other, it's just that we wanted to have more choices. After all, choosing components are one of best part of custom order bikes.
There's actually a previous model for the Grip Monarch. In japan, we would often call them the "Lambda".


They're also known as the "Grip King" and these were also designed by RBW.


Tani's Clem Smith Jr. with Lambda Pedals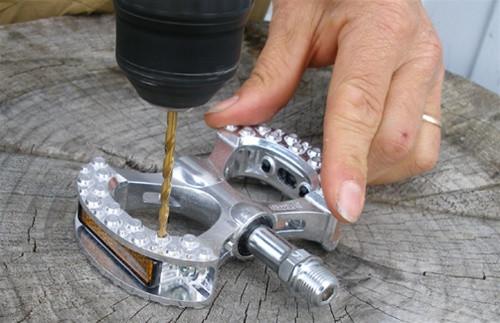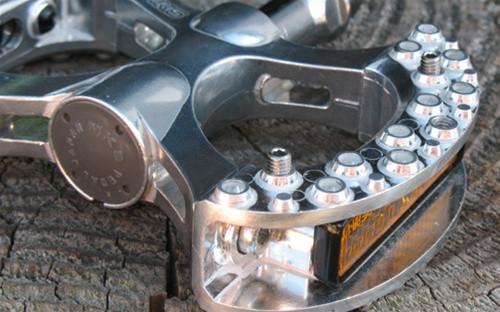 In order to make these become the "grip king", you would've had to drill in some pins. Of course, they're great pedals without the pins too!
But the Grip Monarch/Gamma doesn't need that process. The pins are already in place.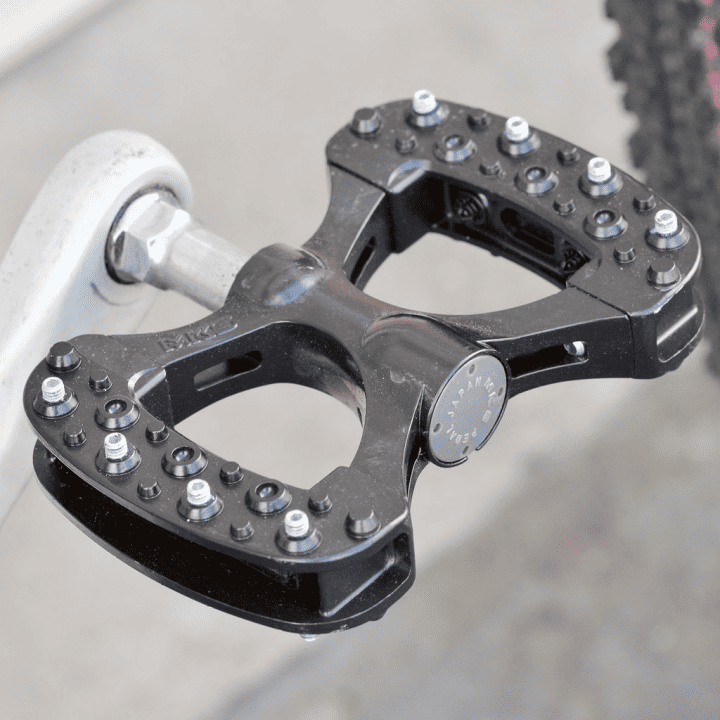 People have different opinions for these pins.
Some people say they're great for climbing hills, great for rainy days, great for off-roads, such and such. People on the other hand say that they damage leather shoes, and their shins…yada yada. So, there are people who think the Grip Kings matches their preferences. The Lambda/Grip King is still being produced so I hope you could find out which matches your style.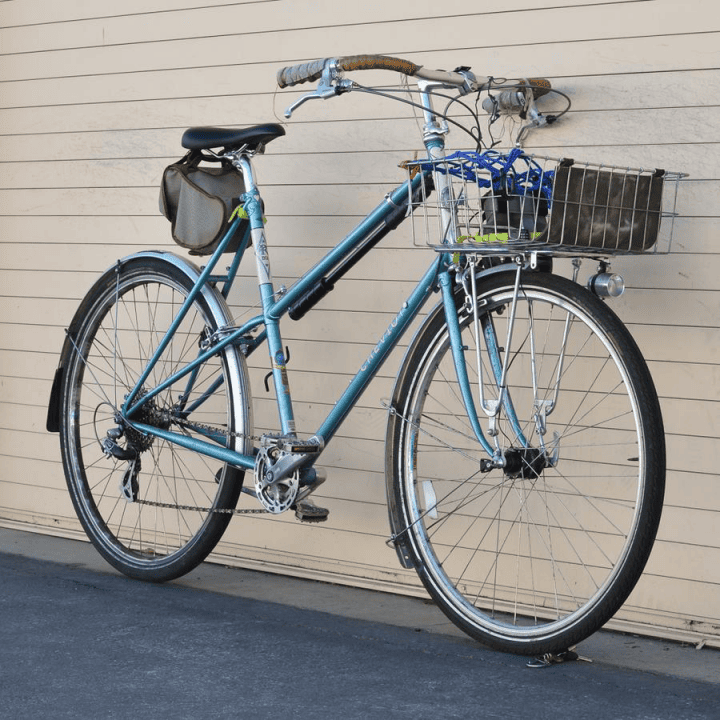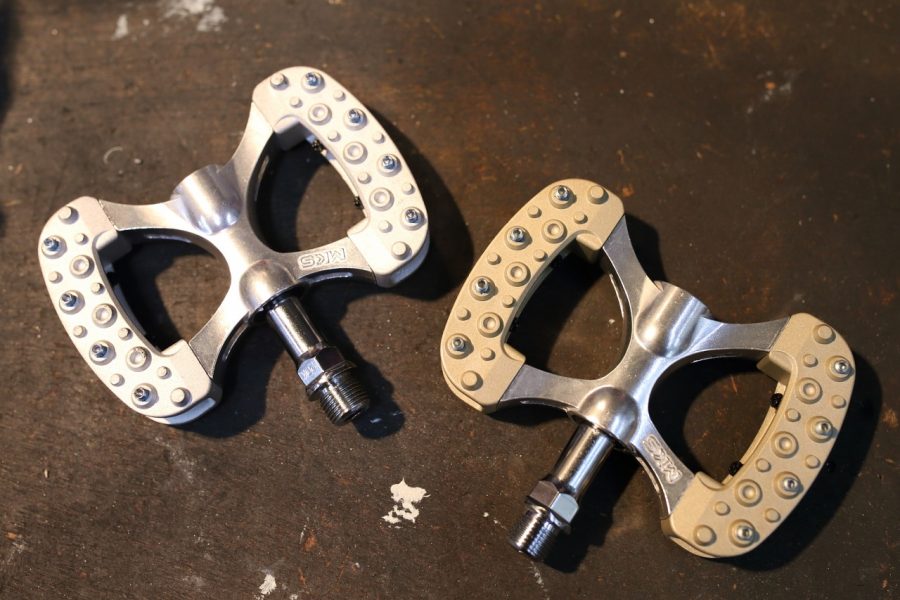 I could go on about these pedals forever, but Grant Peterson had a perfect explanation for these on the Riv homepage, so I'm just gonna leave the link HERE.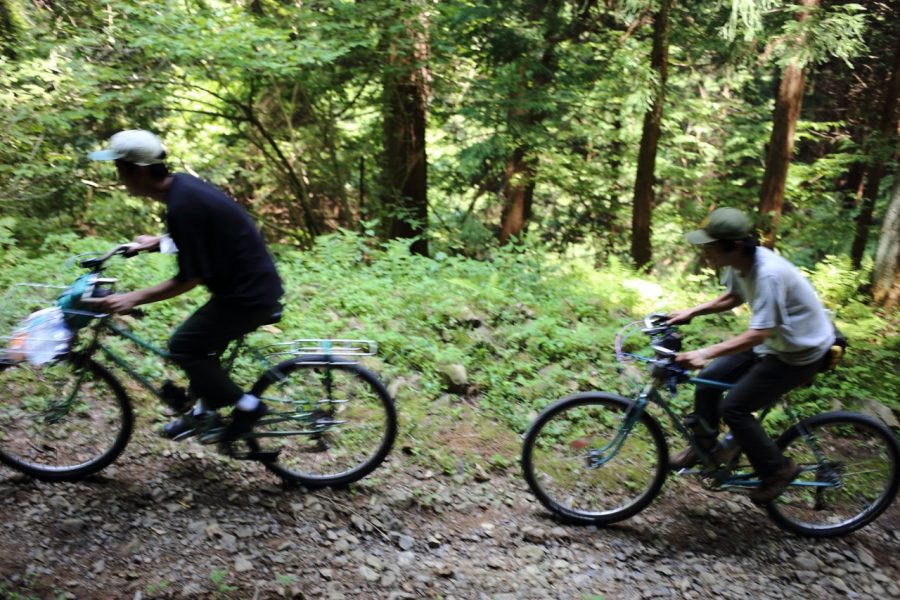 If you were looking for a pair of new pedals for a ride like this, try getting help from the Grip Monarch!