Pilgrim x Blue Lug
Pilgrim Surf + Supply is a surf brand that started in Brooklyn New York.
They have a shop here in Tokyo as well, and we happen to be very close friends with them, which may come as a surprise.
We've worked together multiple times by doing a pop-up shops and making limited products with them. Most of the stuff we made with them were based off Blue Lug's product, such as The Day Pack, reflectors, stem pouches and etc.
We wanted to try out something new this time and made clothes with them. Since they are a clothing brand after all.
Pilgrim has one of the best looking and the comfiest clothing period. Comfy + Good looking  is just right up our alley.
Our staff member Max would always plan out our new products and he has a ton of buddies working at Pilgrim. Max had described button up shirts as "The best cycling wear".
Some people would strongly disagree and we totally get it. But for people like us, who likes to ride with plain clothes would surely get what we're saying.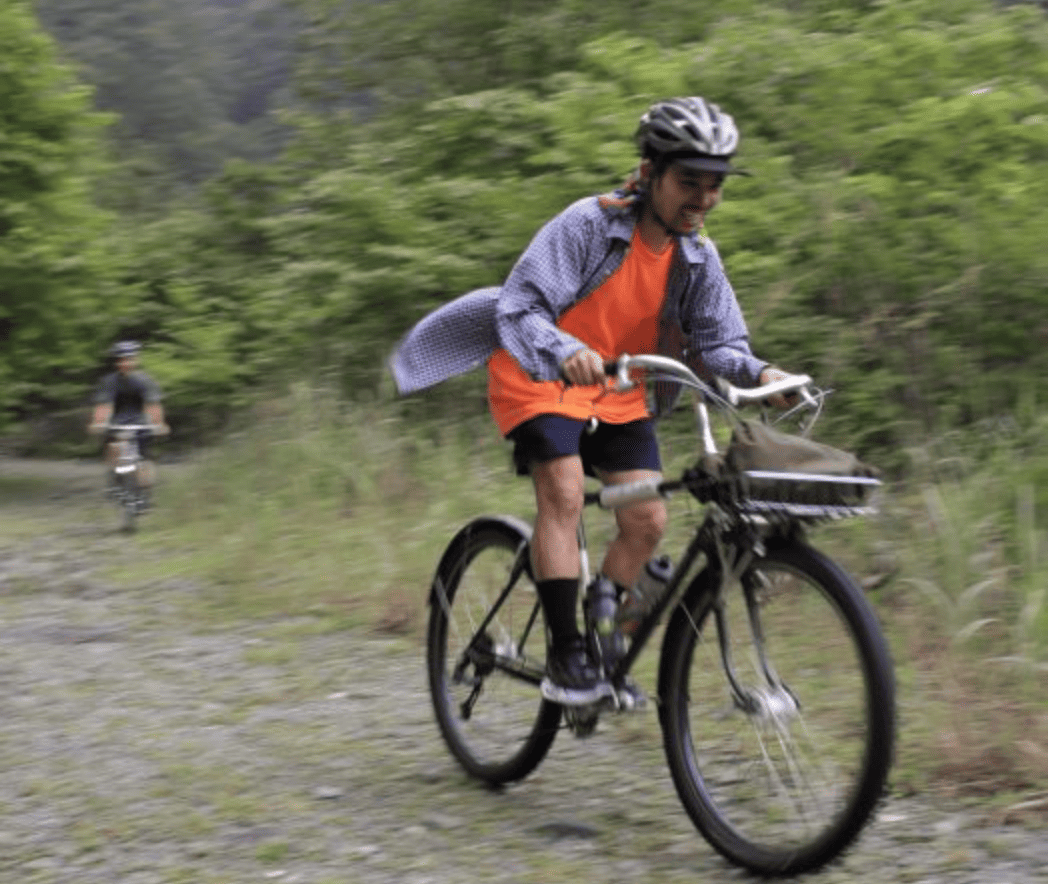 Max having a blast on his Appaloosa with a button up.
When riding with plain clothes, it's sometimes difficult to control your body temperature. When you start pedaling, you get hot and when you stop, you get cold. Naturally, a button up shirt became something that we would bring to every ride, since they're easy to wear and take off.
Honestly speaking, we're not the most fashionable people, so we were a bit scared about this project, but our friends at Pilgrim helped us and gave us confidents.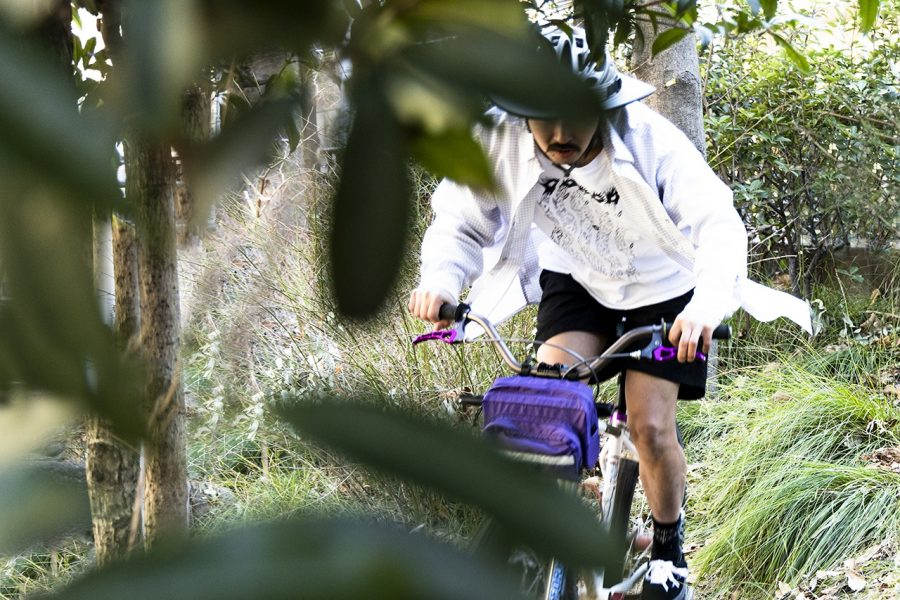 Gotta say, came out pretty good.
Of course, it's not "just a button up shirt".  We made sure that they'll feel good and have the functionality for bike rides.
Let's look at how the shirt fits first.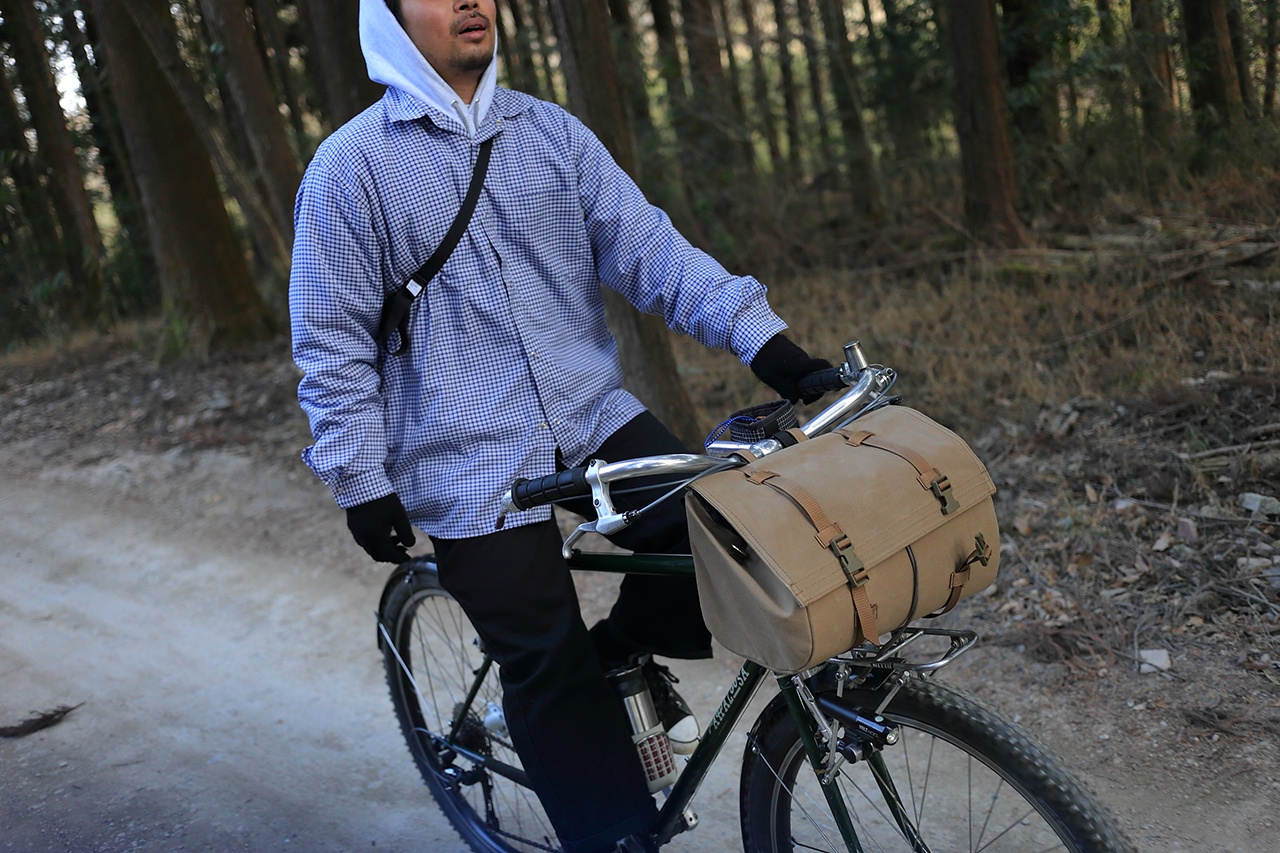 They have a wider fit, so that you could wear it over hoodies like Max in the picture above.
Now let's look at some of the unique features of the shirts.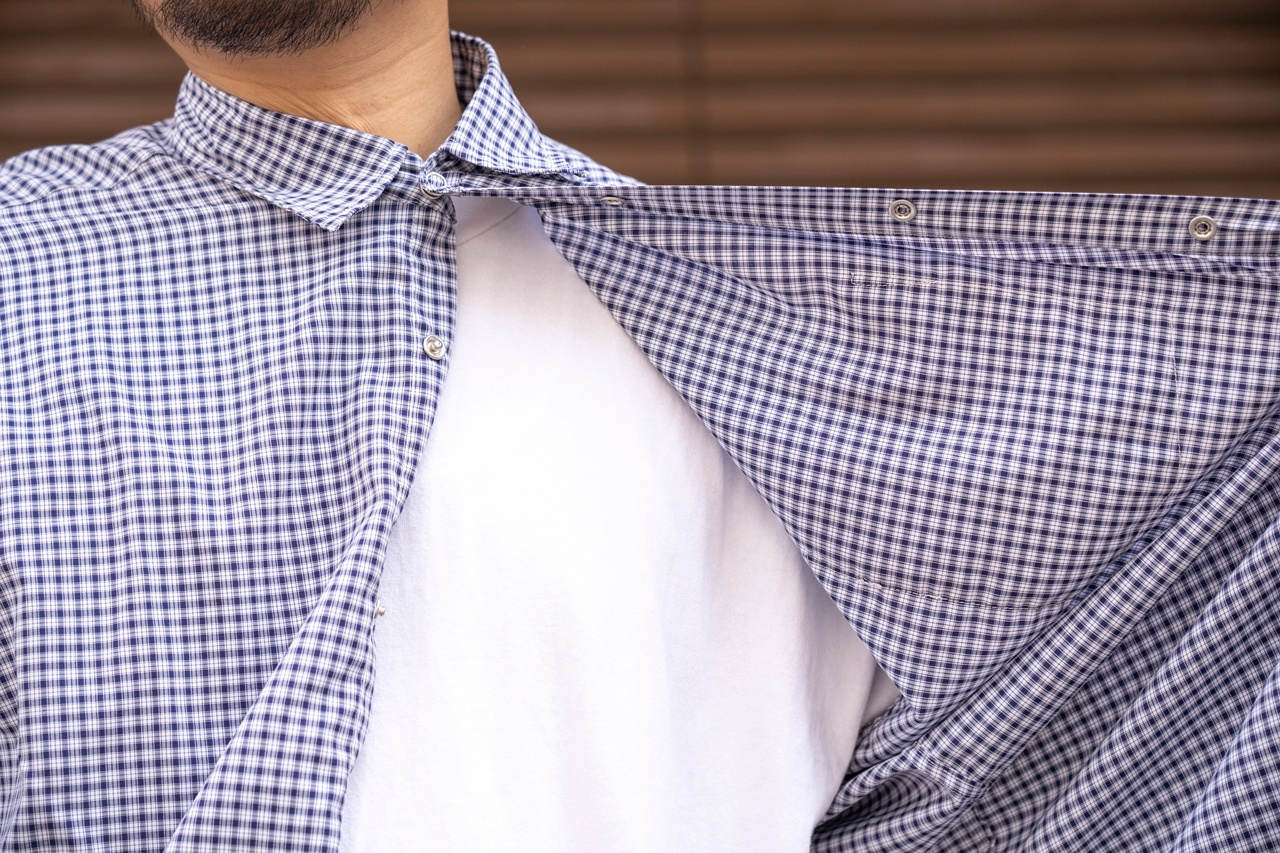 -Snap fasteners.
This'll give make unbuttoning insanely easy. You could simply pull on the shirt to open up the front with one hand, when you start to feel hot.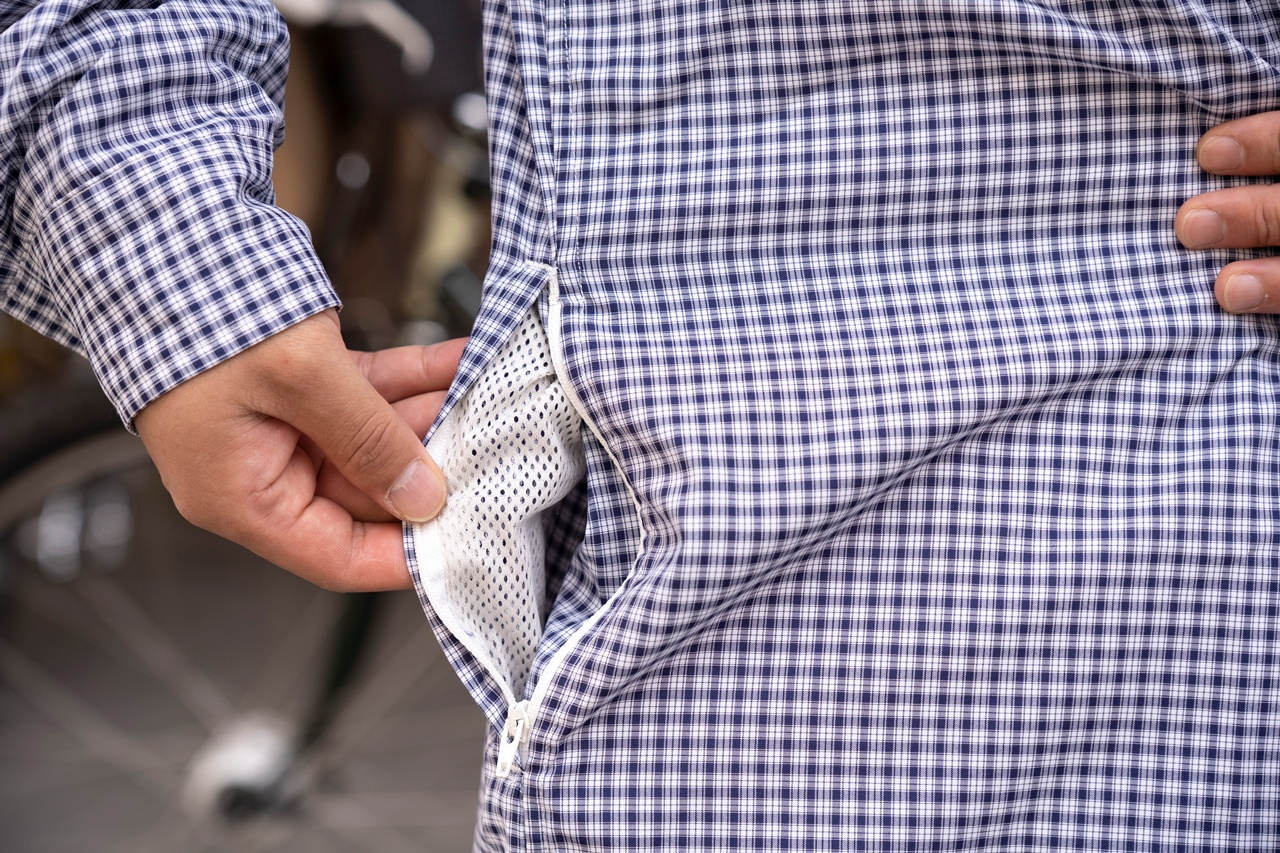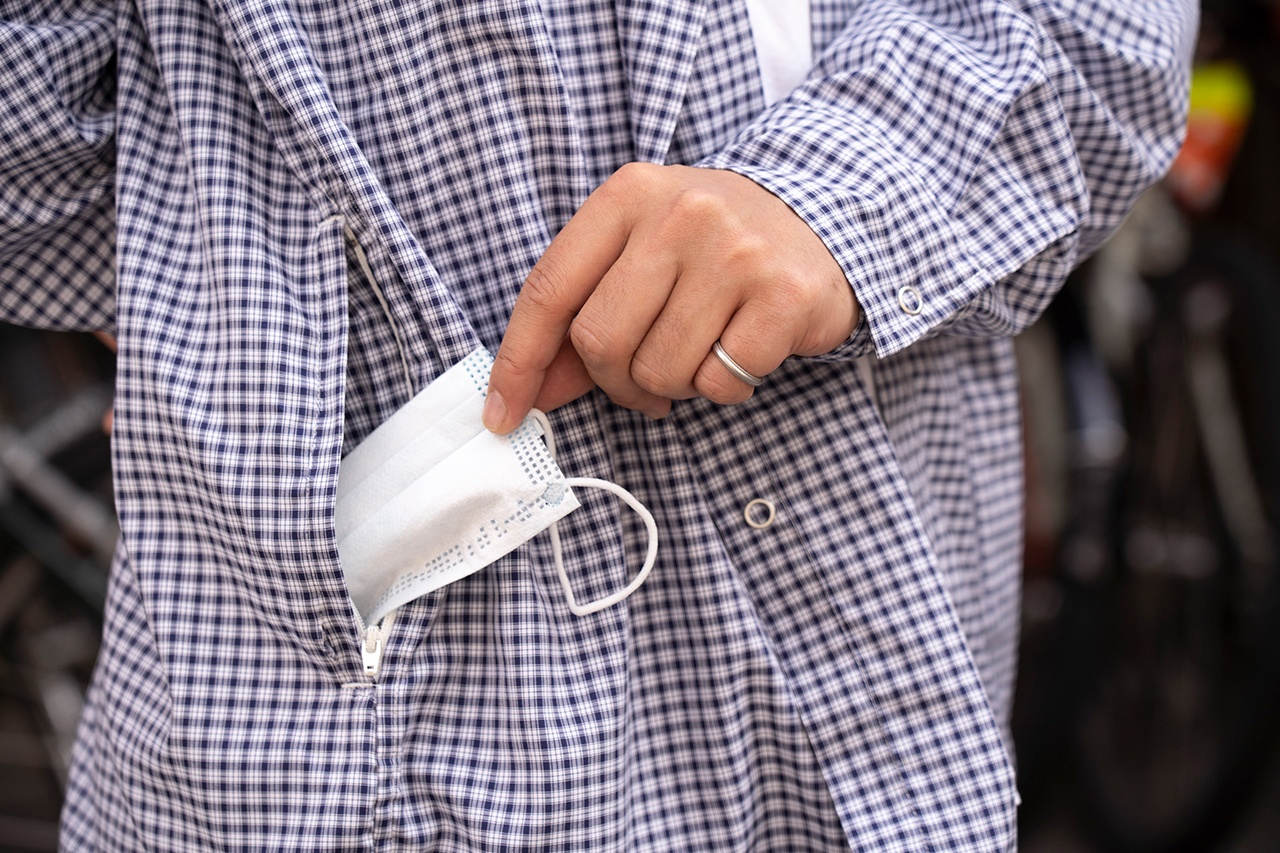 -Back pockets.
Just like traditional cycle wear, there's a mesh pocket on the lower back of the shirt. You could put masks, bandanas and other small things.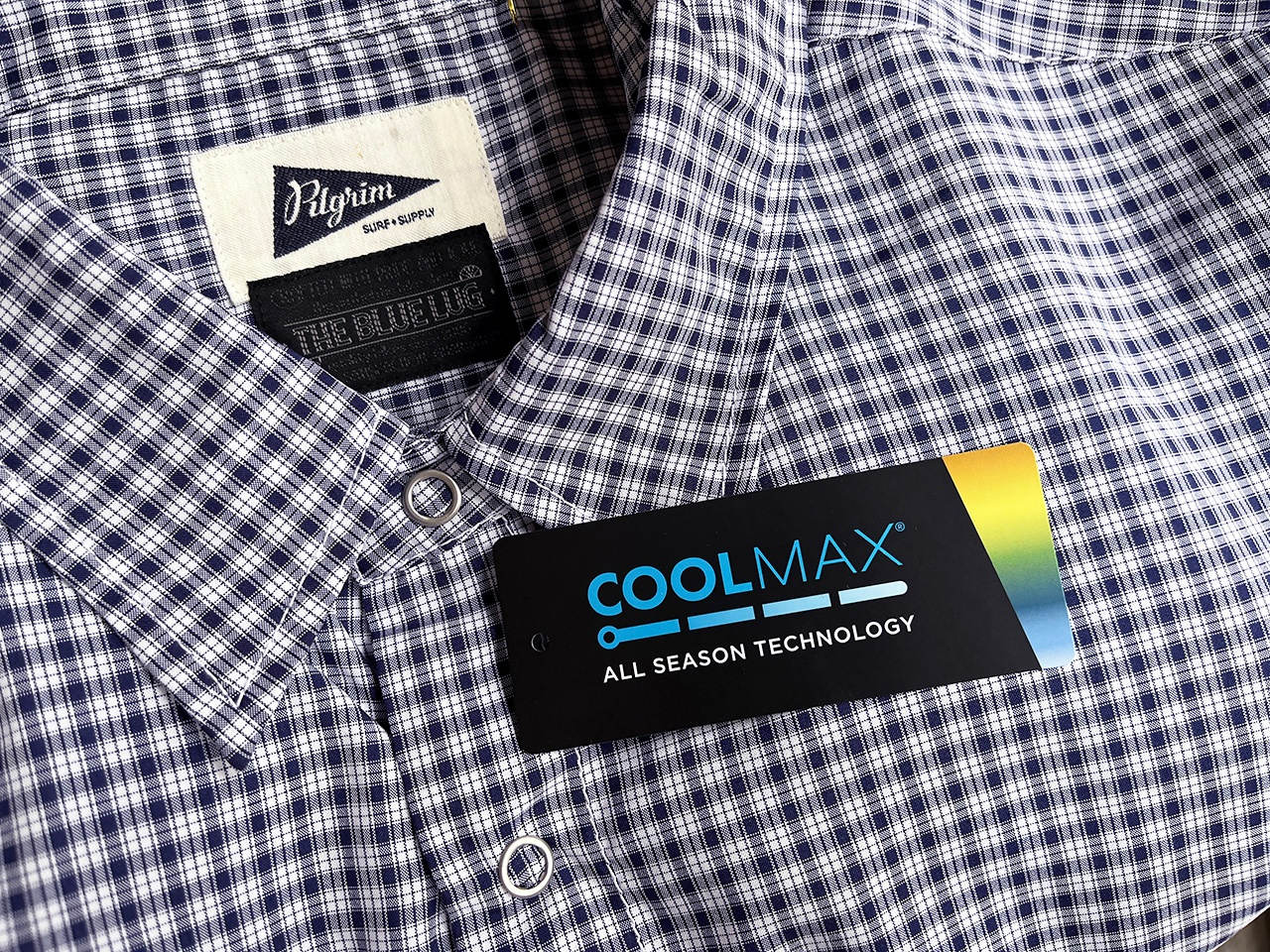 -COOLMAX®︎ Fabric
COOLMAX is a special fabric by LYCRA, which dries up five times faster than cotton. It feels smooth and keeps being smooth even when you're sweating.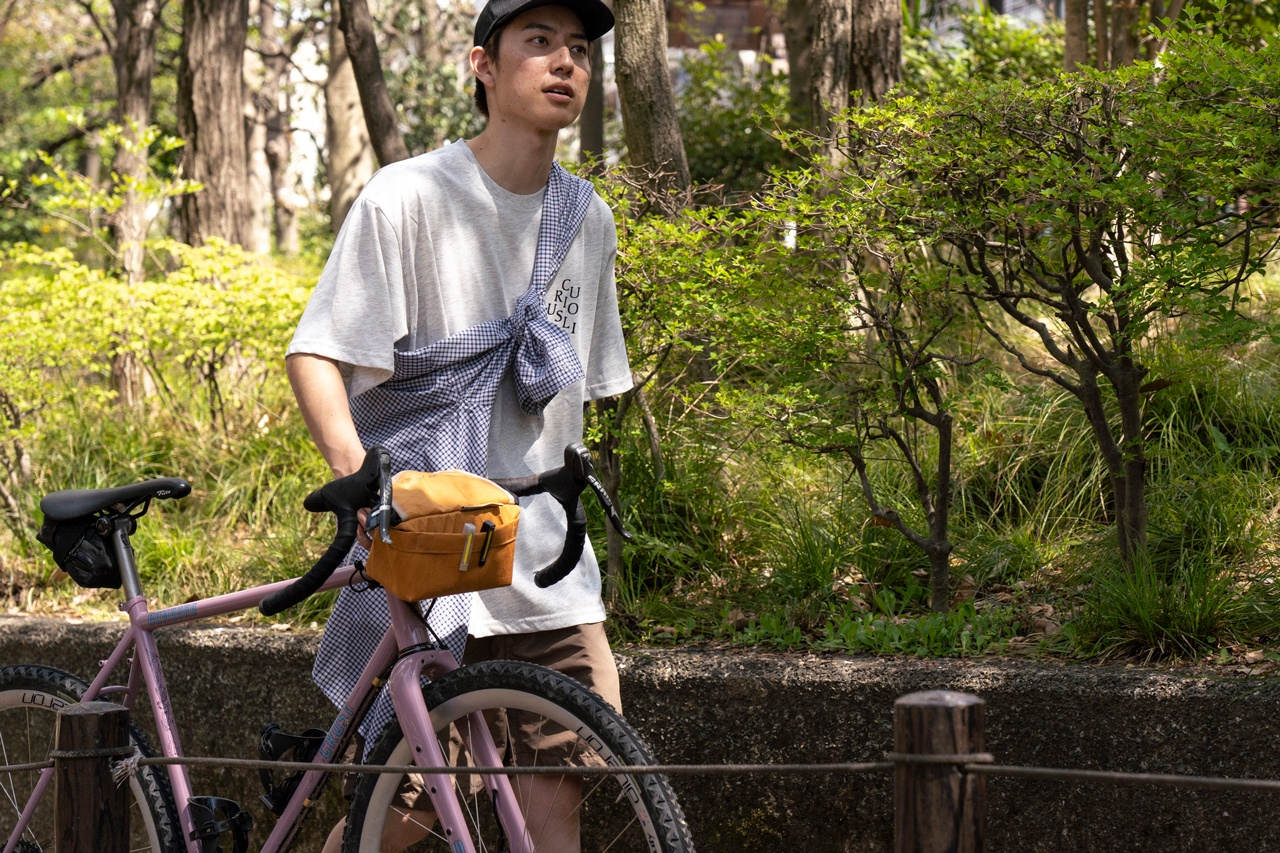 If you get hot, take off the shirt and wrap it around your shoulder like Santa in the picture. The shirt will dry up in no time!
The shirts are available in two colors. Gray and Navy. The navy blue shirt is an exclusive color for Blue Lug.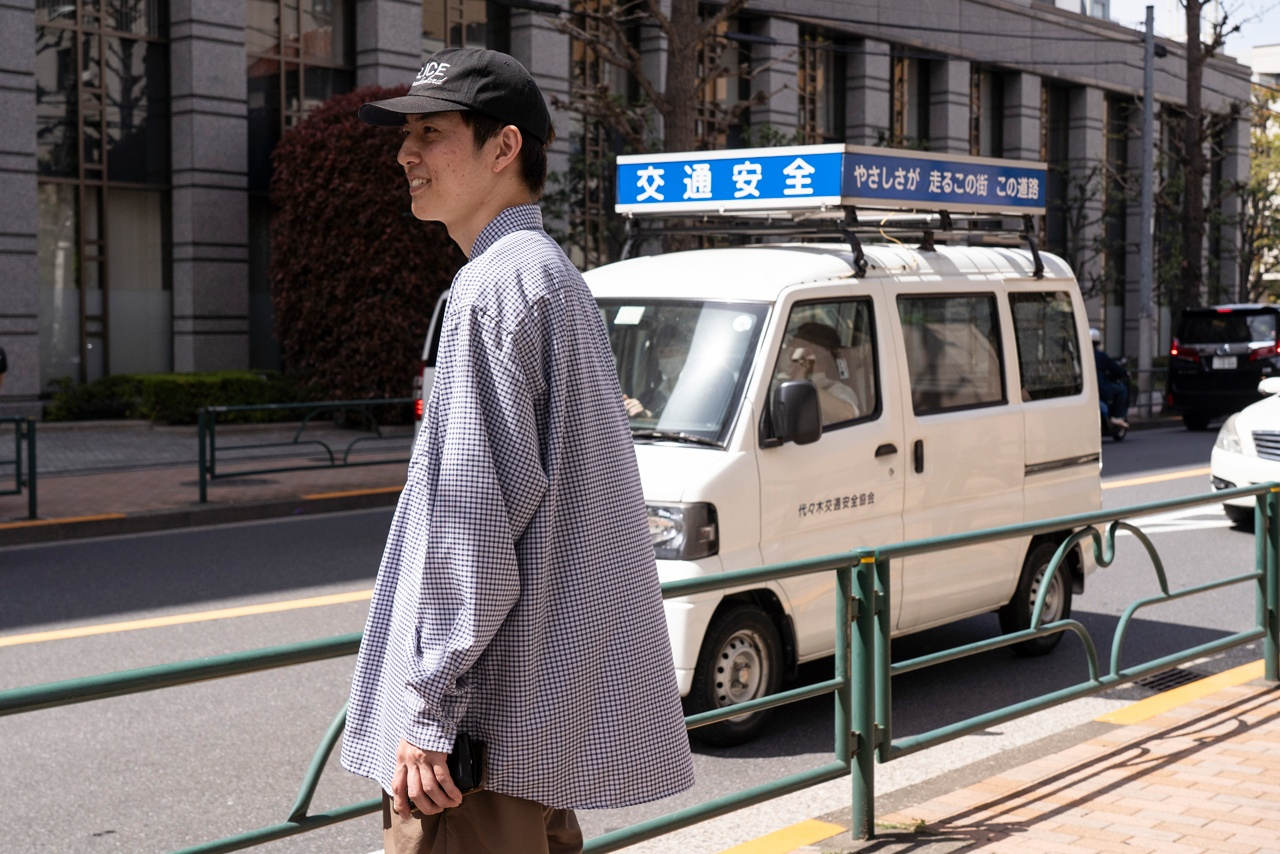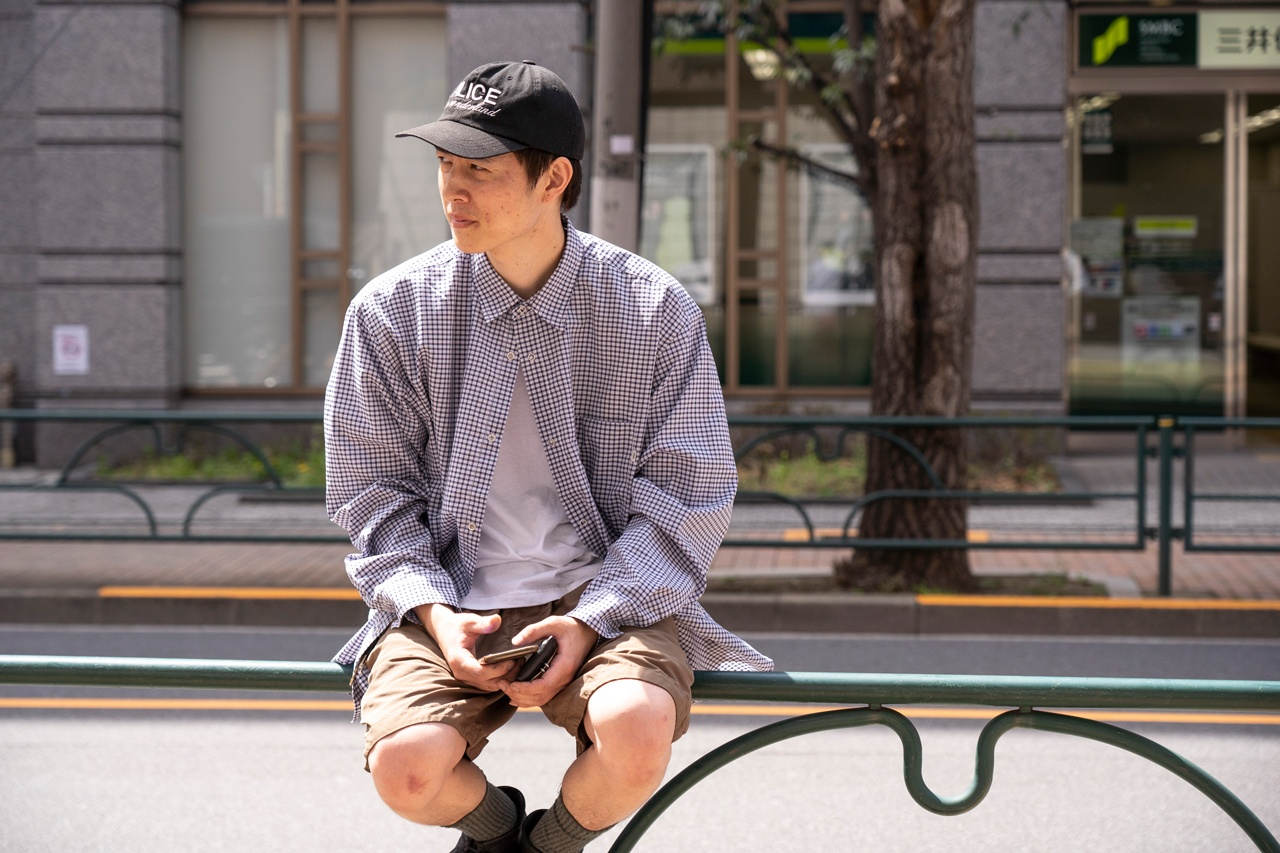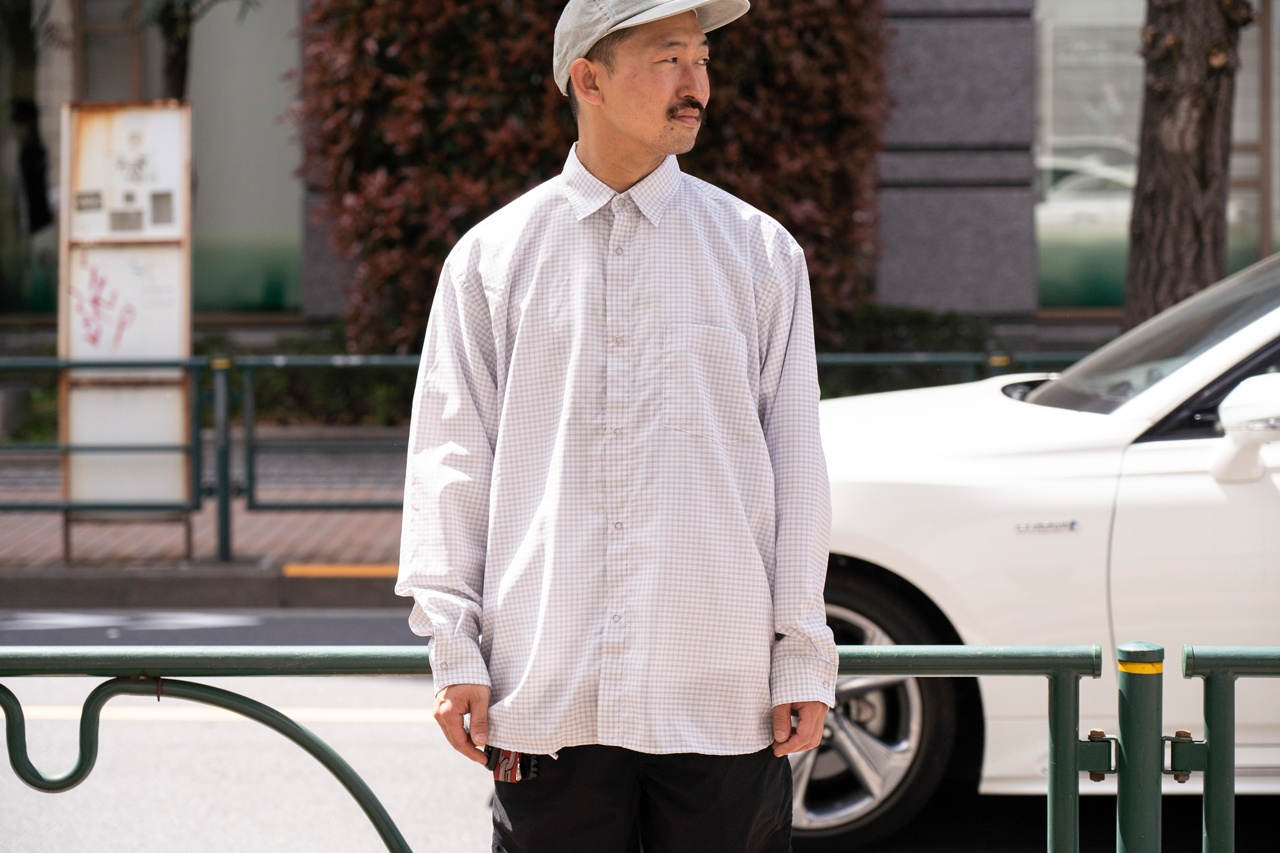 ---
We have more.
Ya'll like shorts?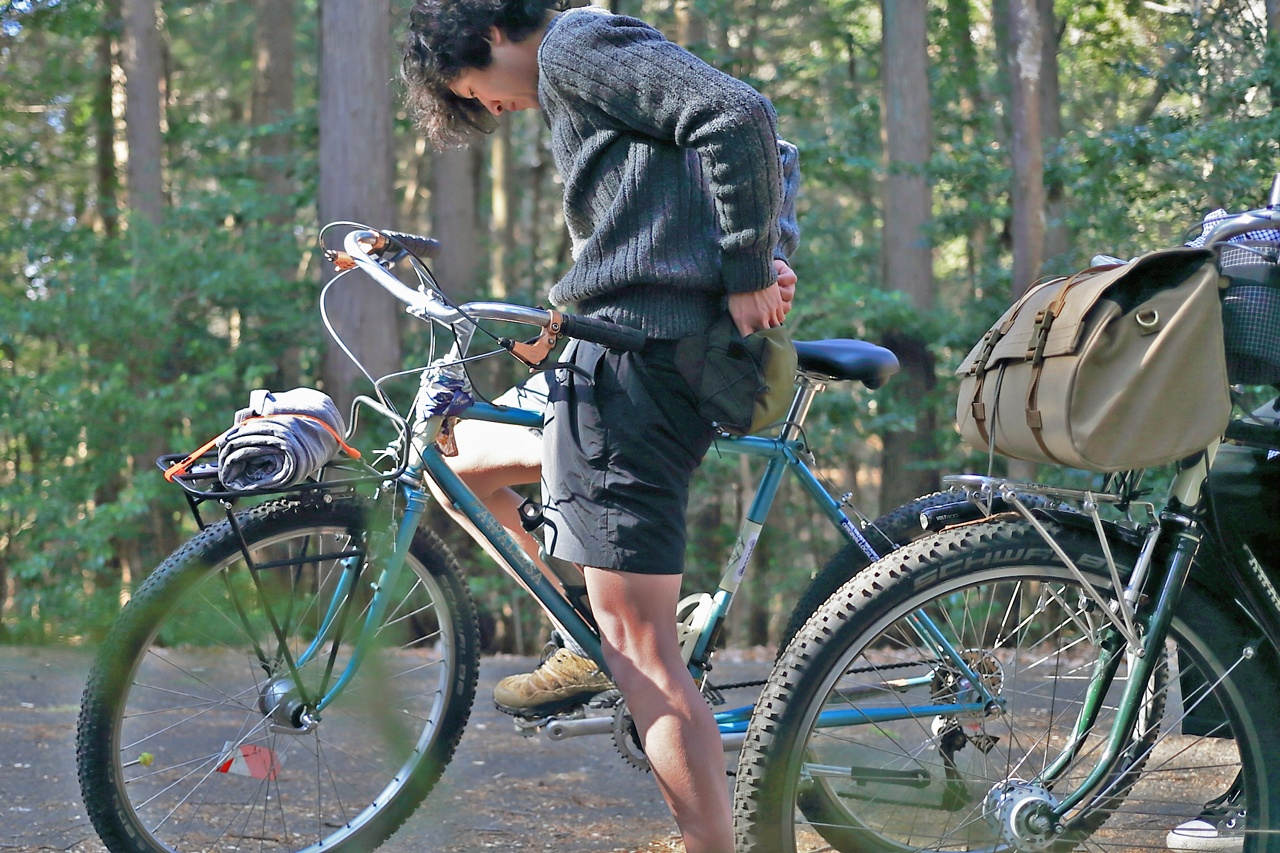 Whether you have work pants, jeans, jorts, the butt area of the pants tend to fade or rip due to the friction with the saddle. However, we found this fabric called Taslan Nylon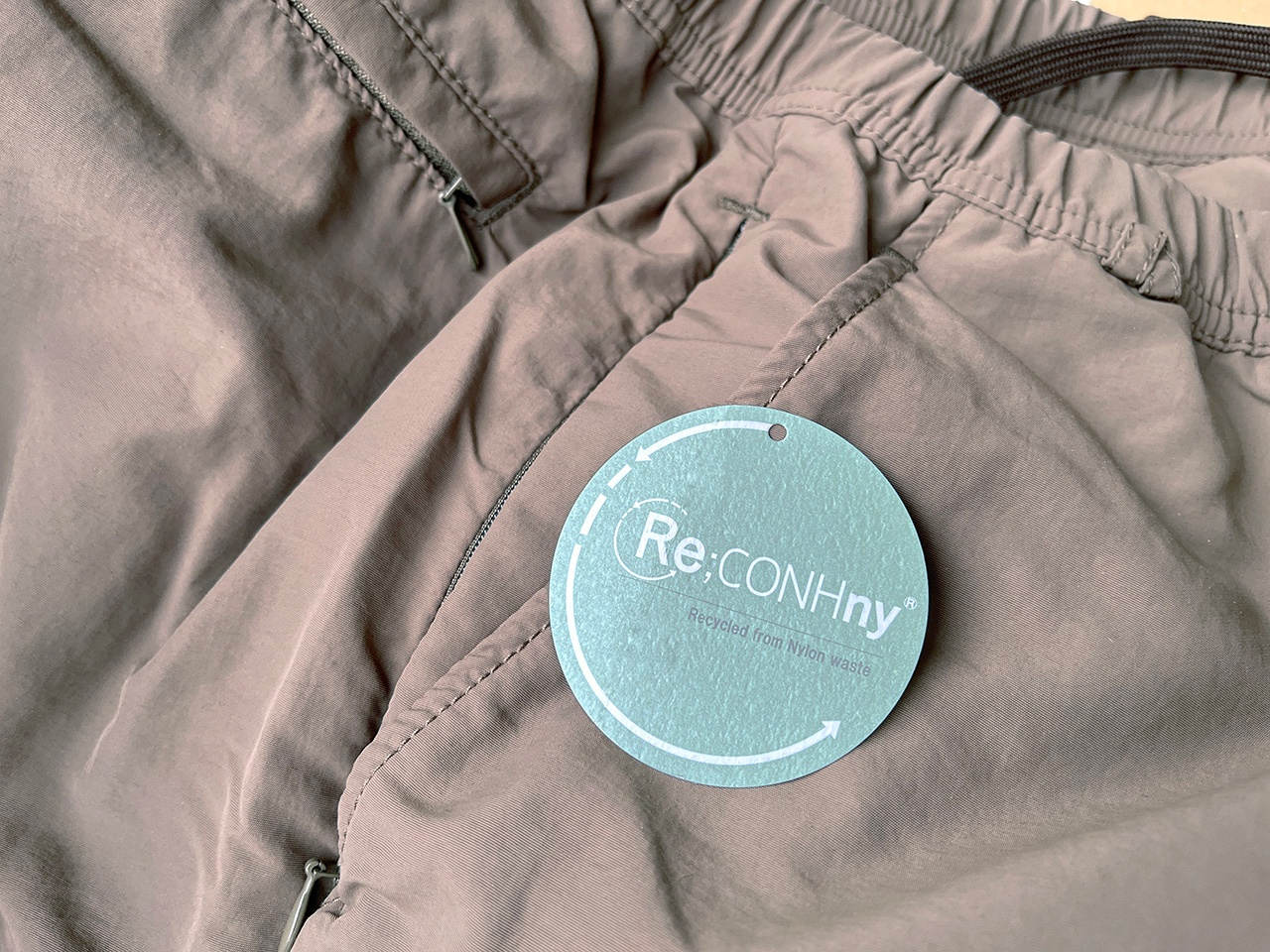 The Taslan is a processing method for threads, which makes the fabric feel like cotton while being light weight and wrinkle resistant.
Basically, it's strong against friction.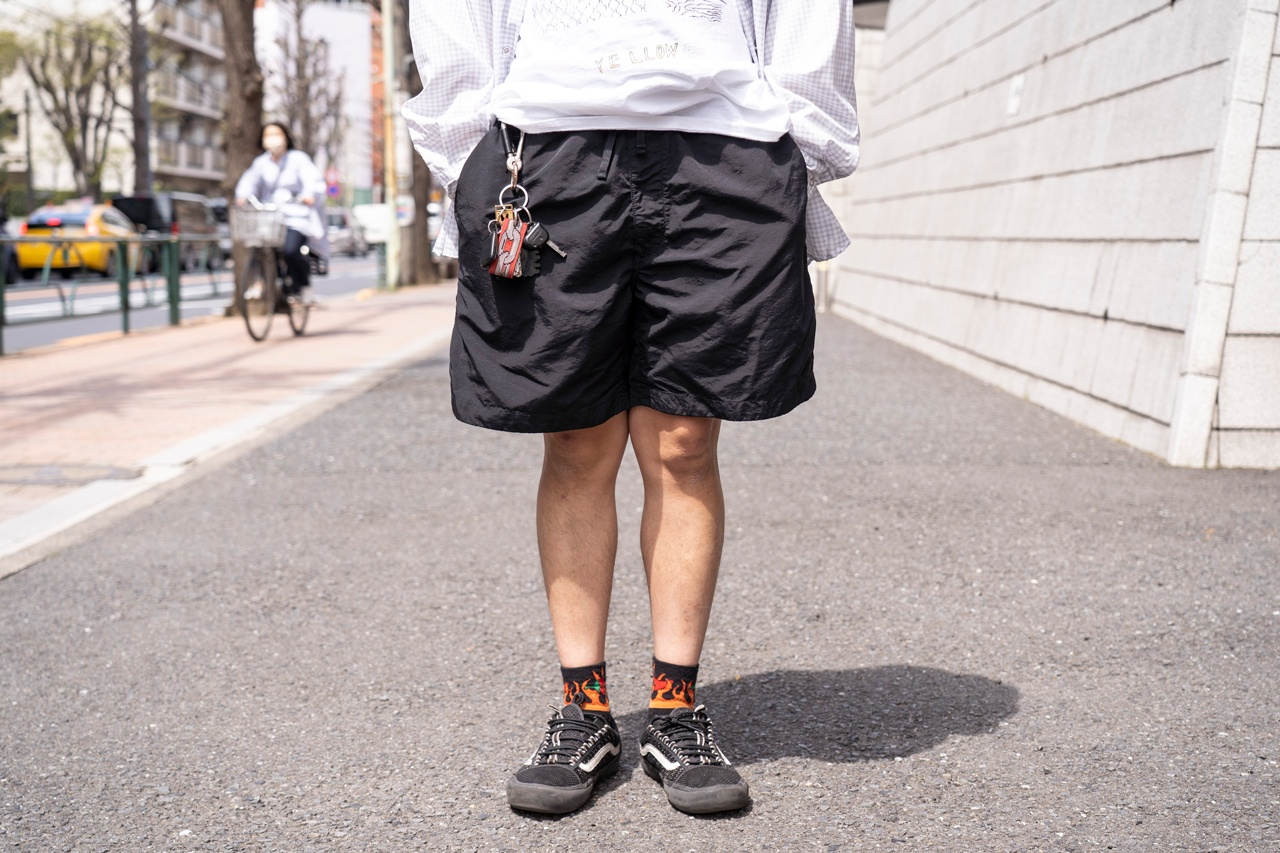 It fits just right around the hips but loose on the thighs. They're super comfy and breathable.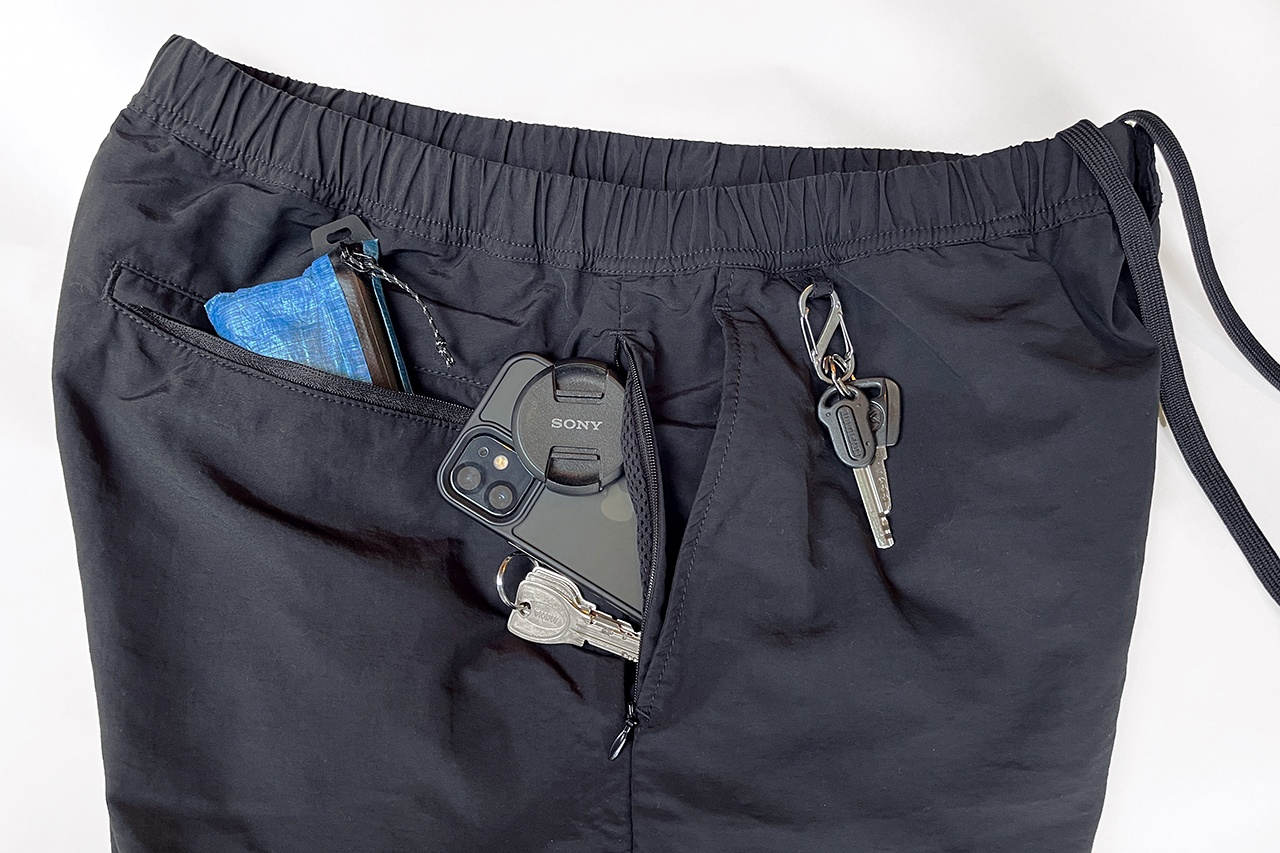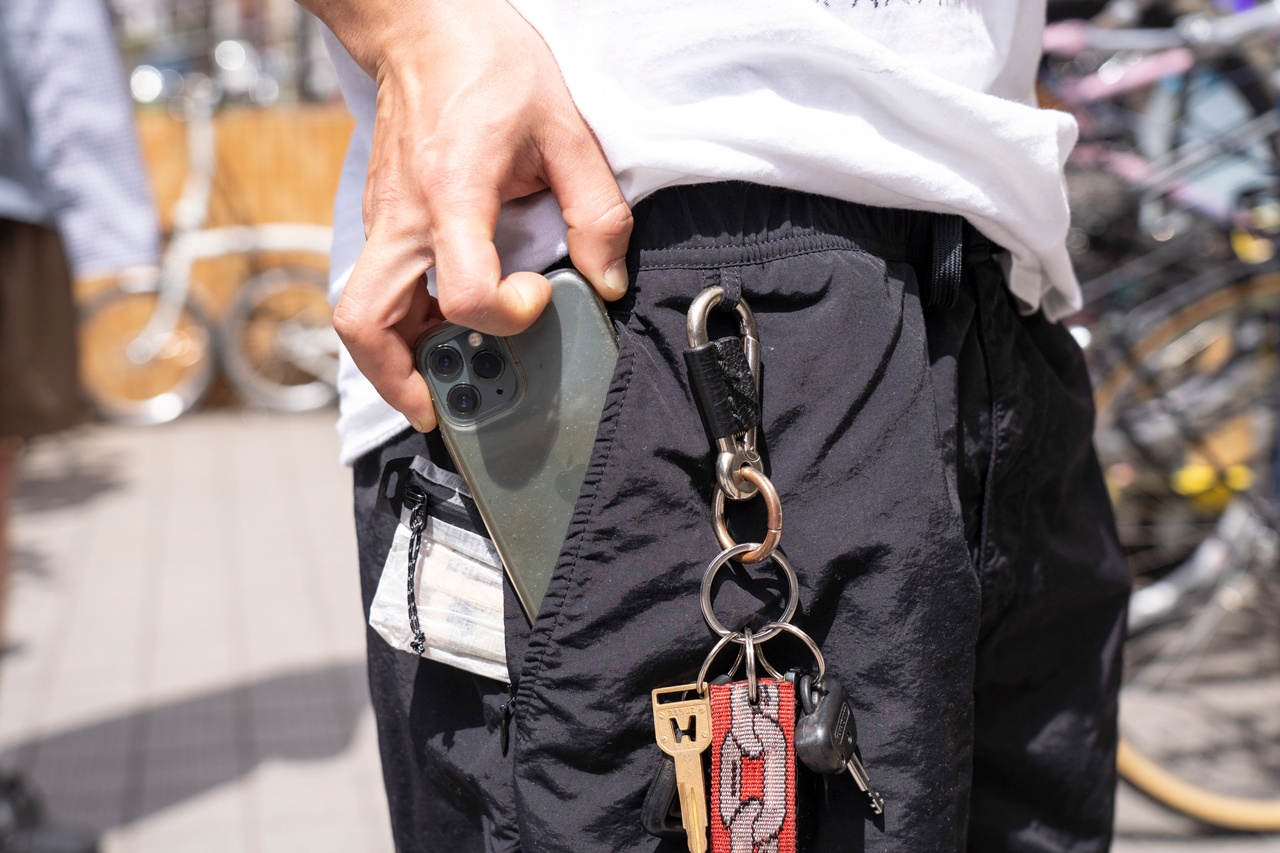 -Zipper closure pockets
There are 6 pockets in total. Two on both sides, two more right behind the side pockets and two on the butt and they all have zippers, for keeping those small things in your pocket, safe.
Wallets, keys, phones, lends caps…they always seem to vanish after a ride in the trail, but not for long.
There's also have a key loop.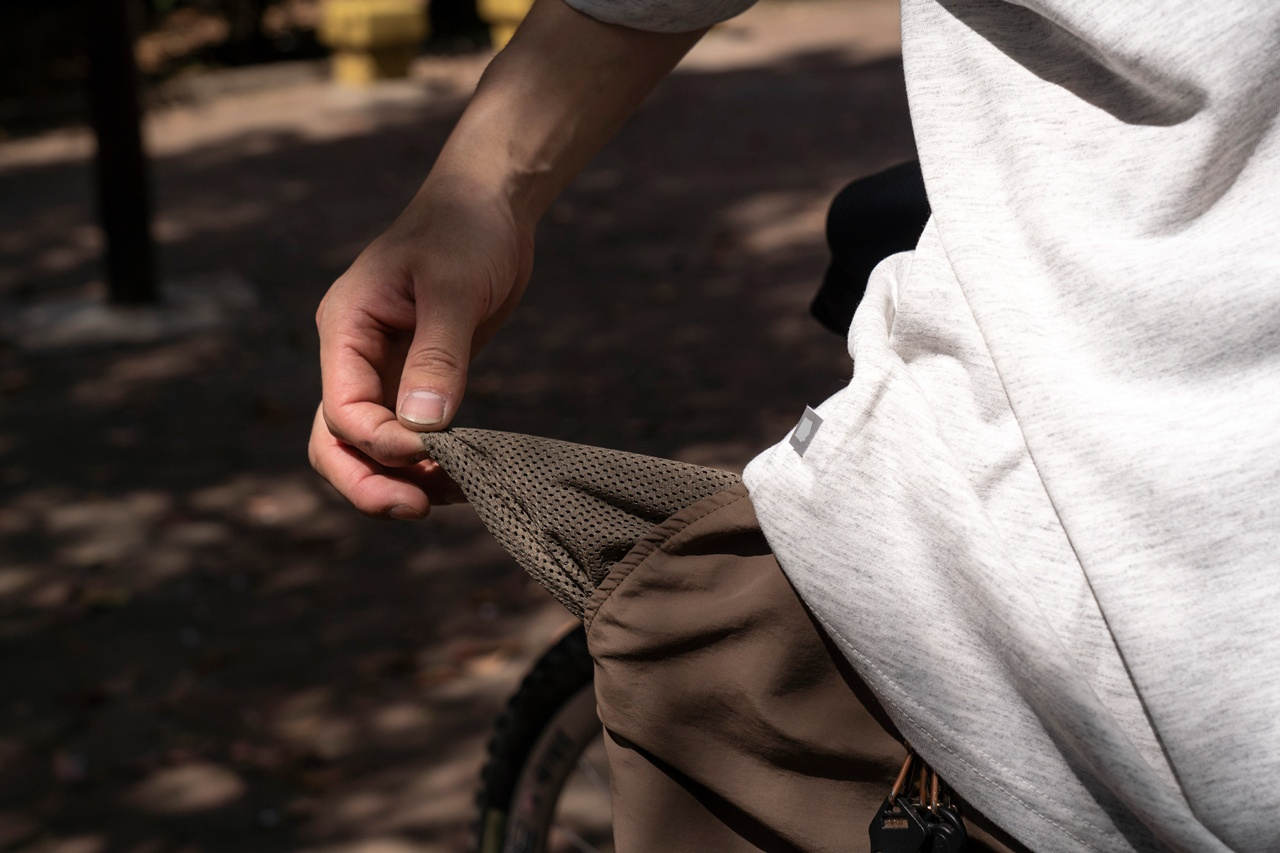 The pockets are made of mesh fabric, to keep it nice and ventilated down there.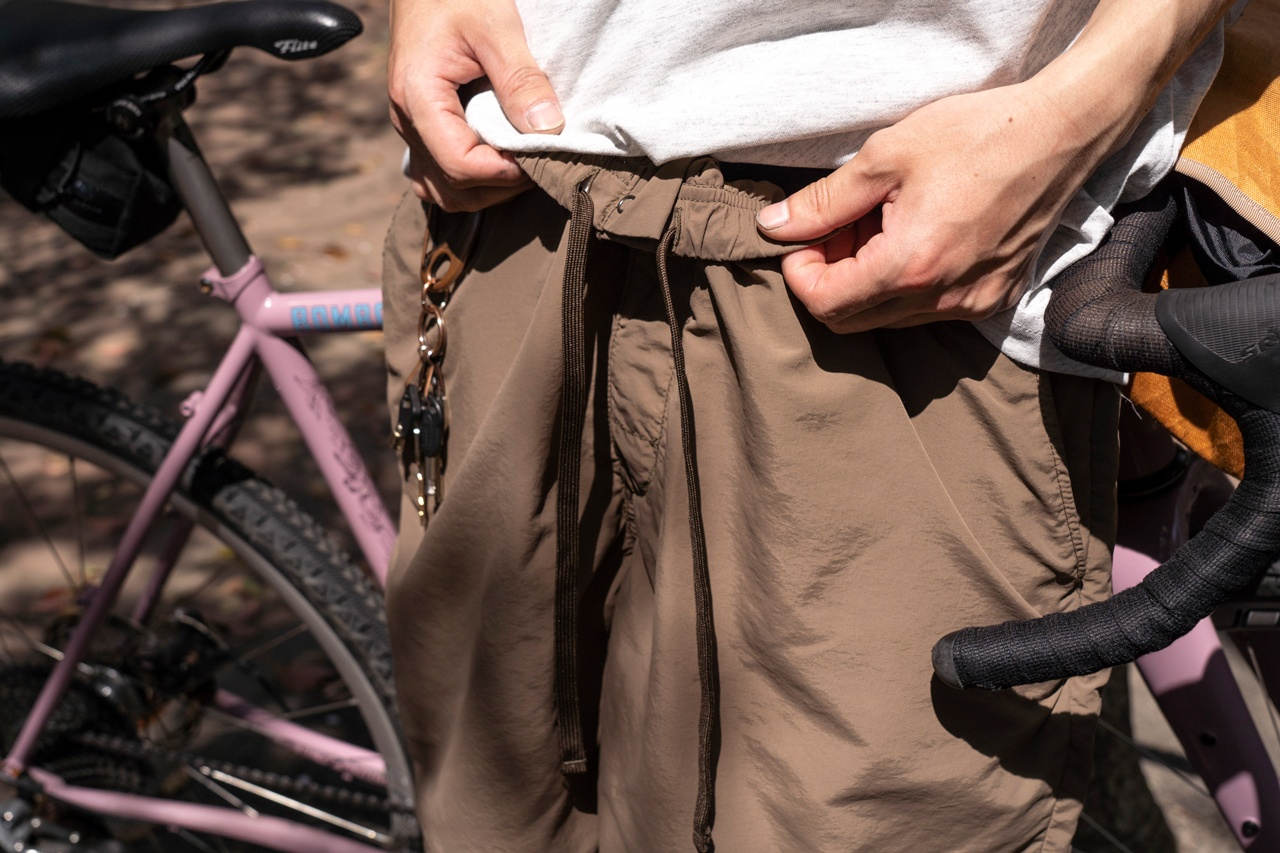 Zip fastener + elastic waist + draw strings.  Easy style.
Flat draw strings are a feature we really wanted for these shorts, since the flat strings can keep the tie really tight.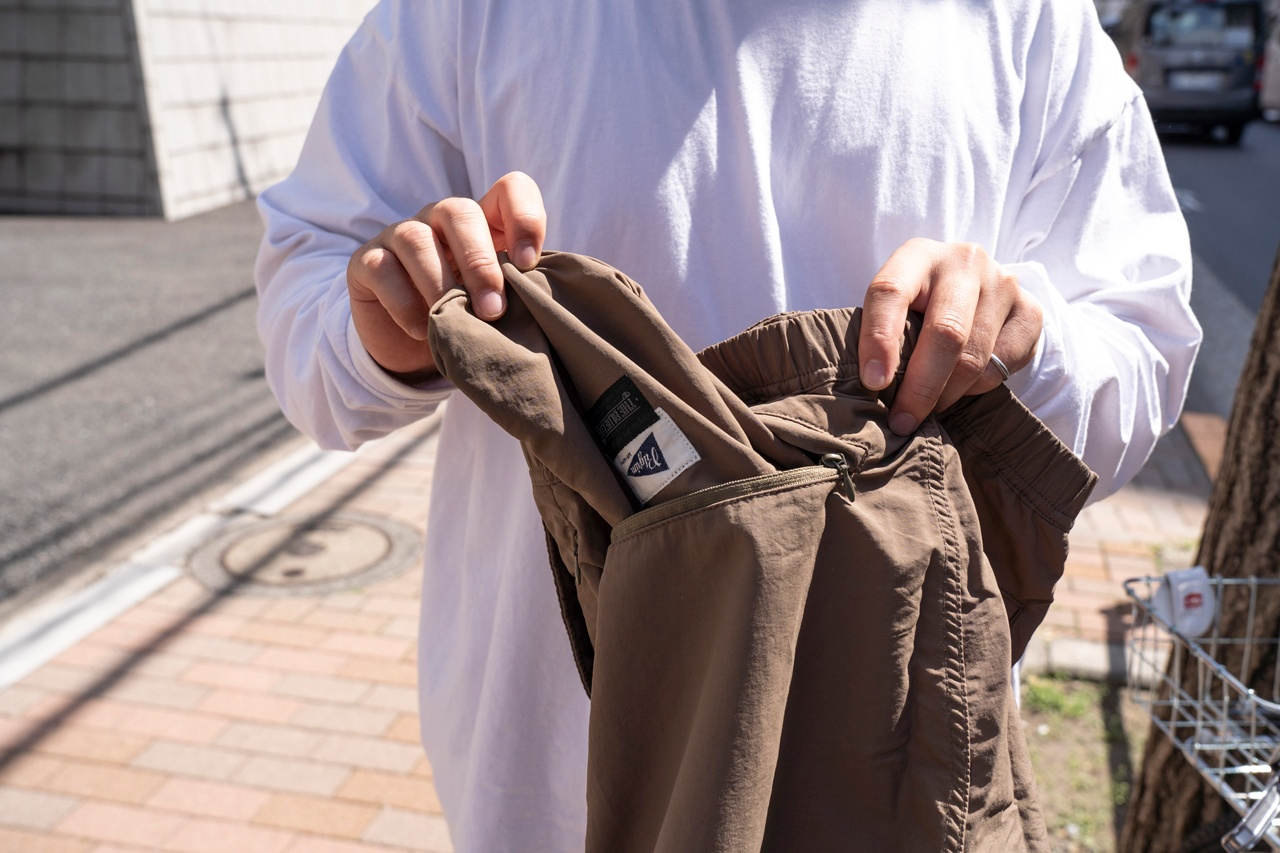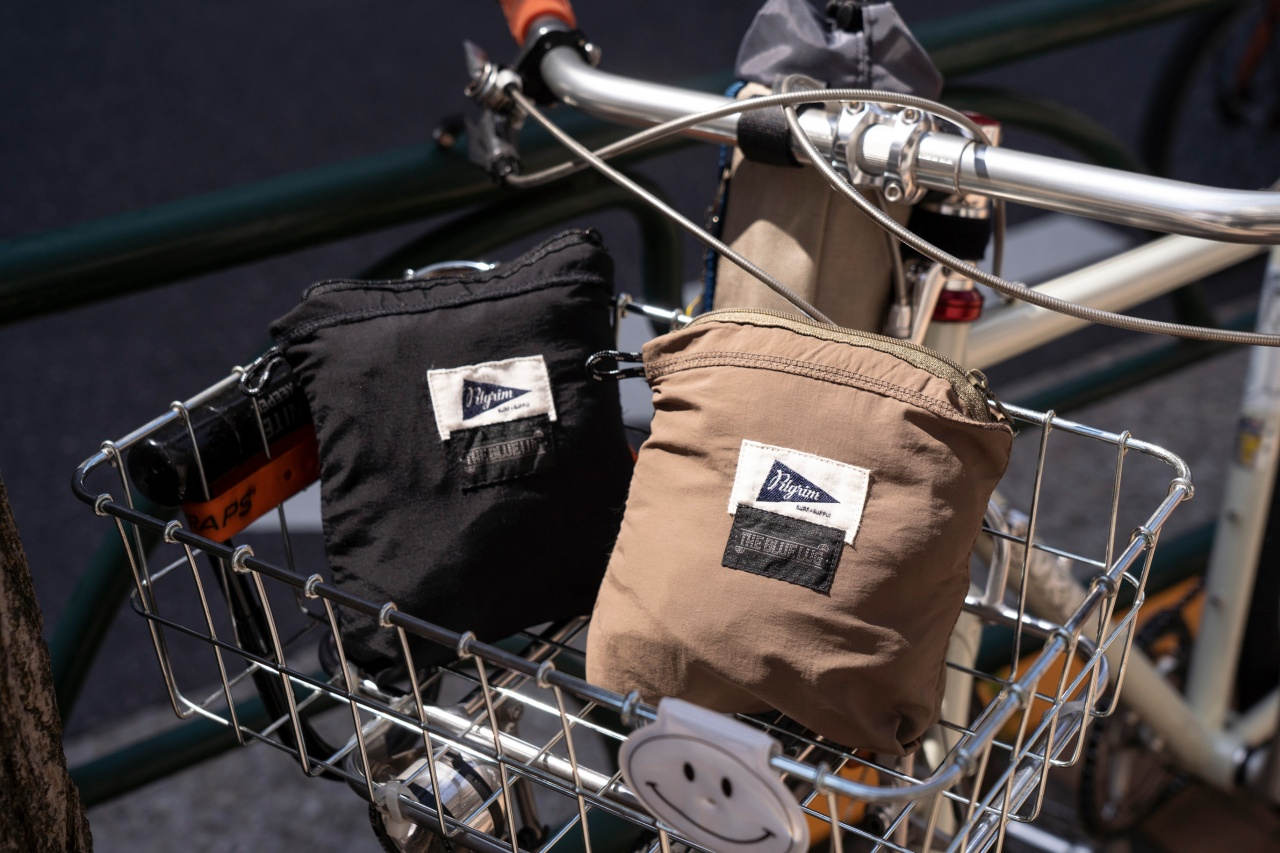 -Packable
The shorts can be packed in the left back pocket.
-Two colors
Black and Mocha. The Black is a Blue Lug exclusive.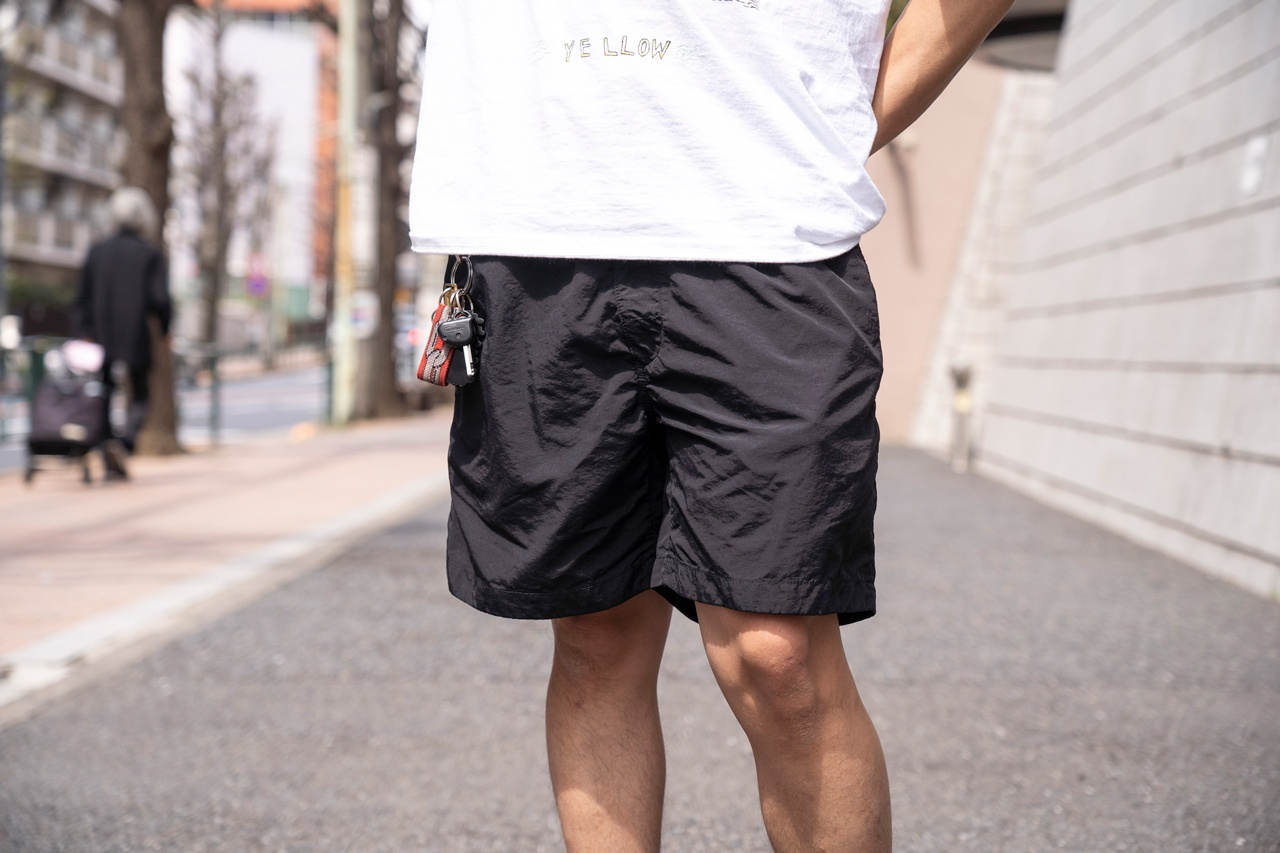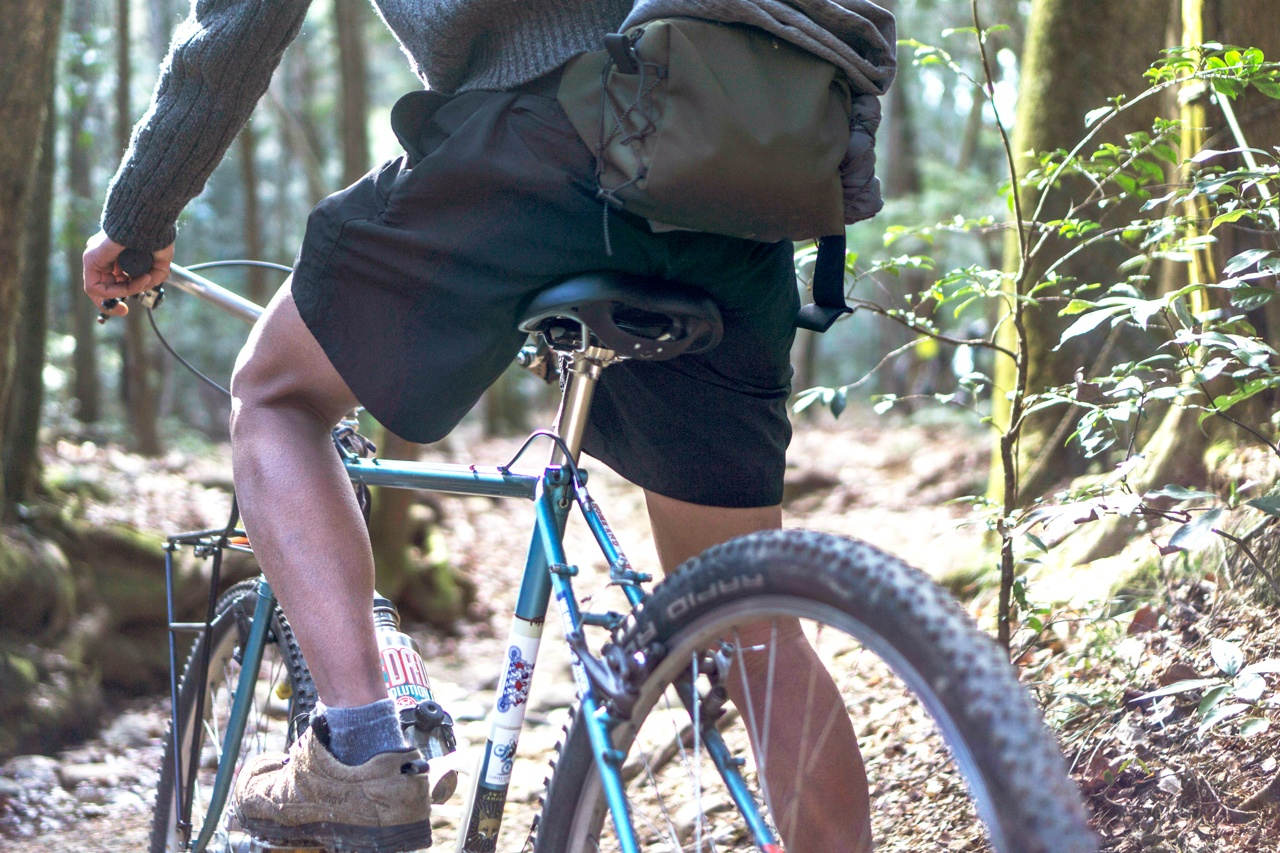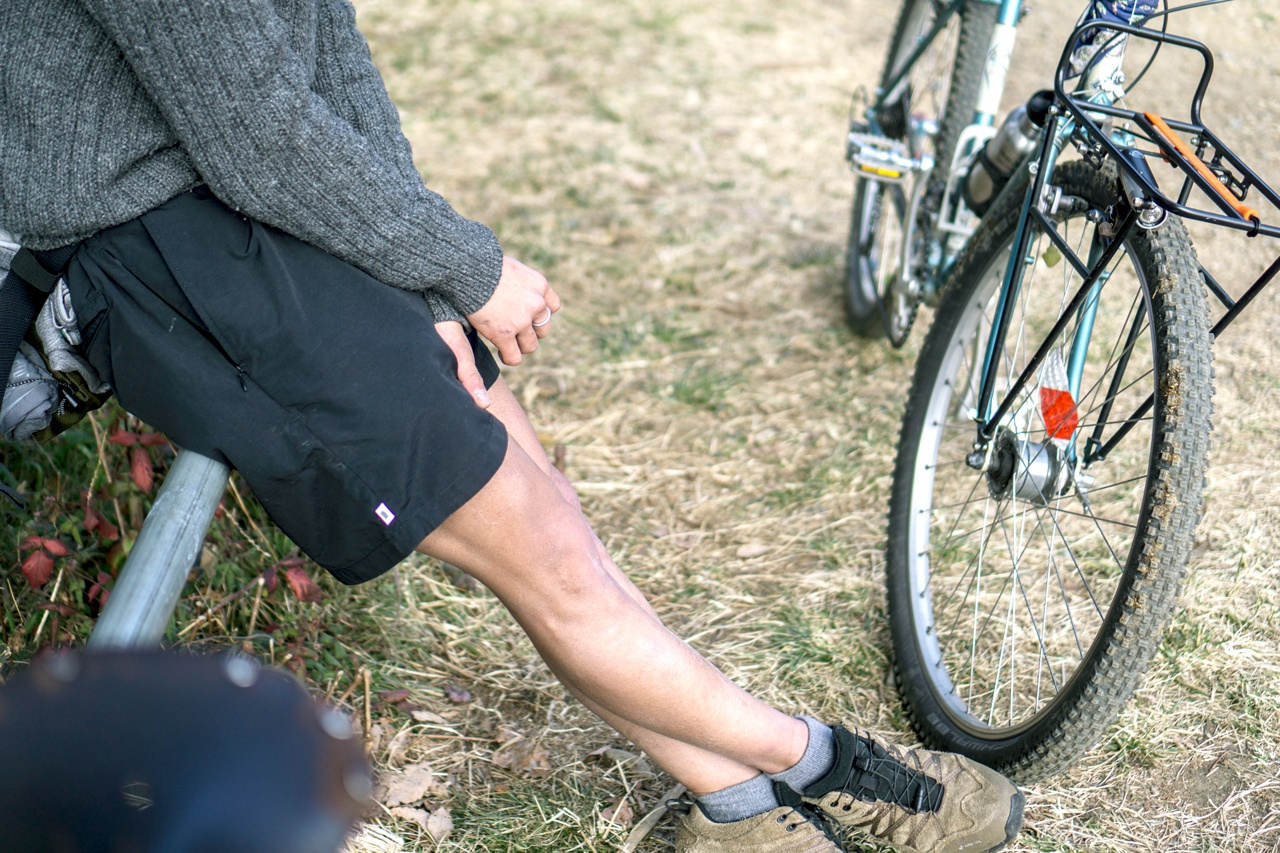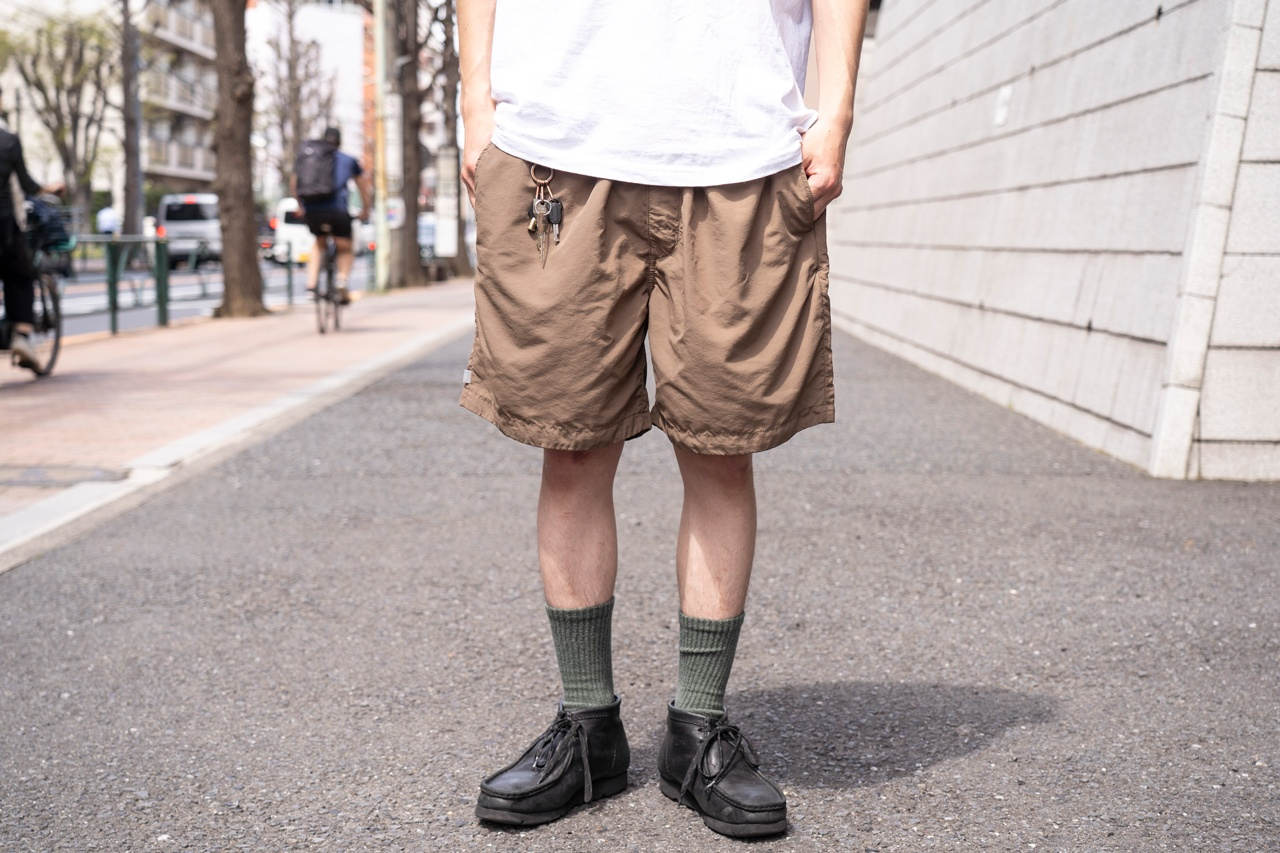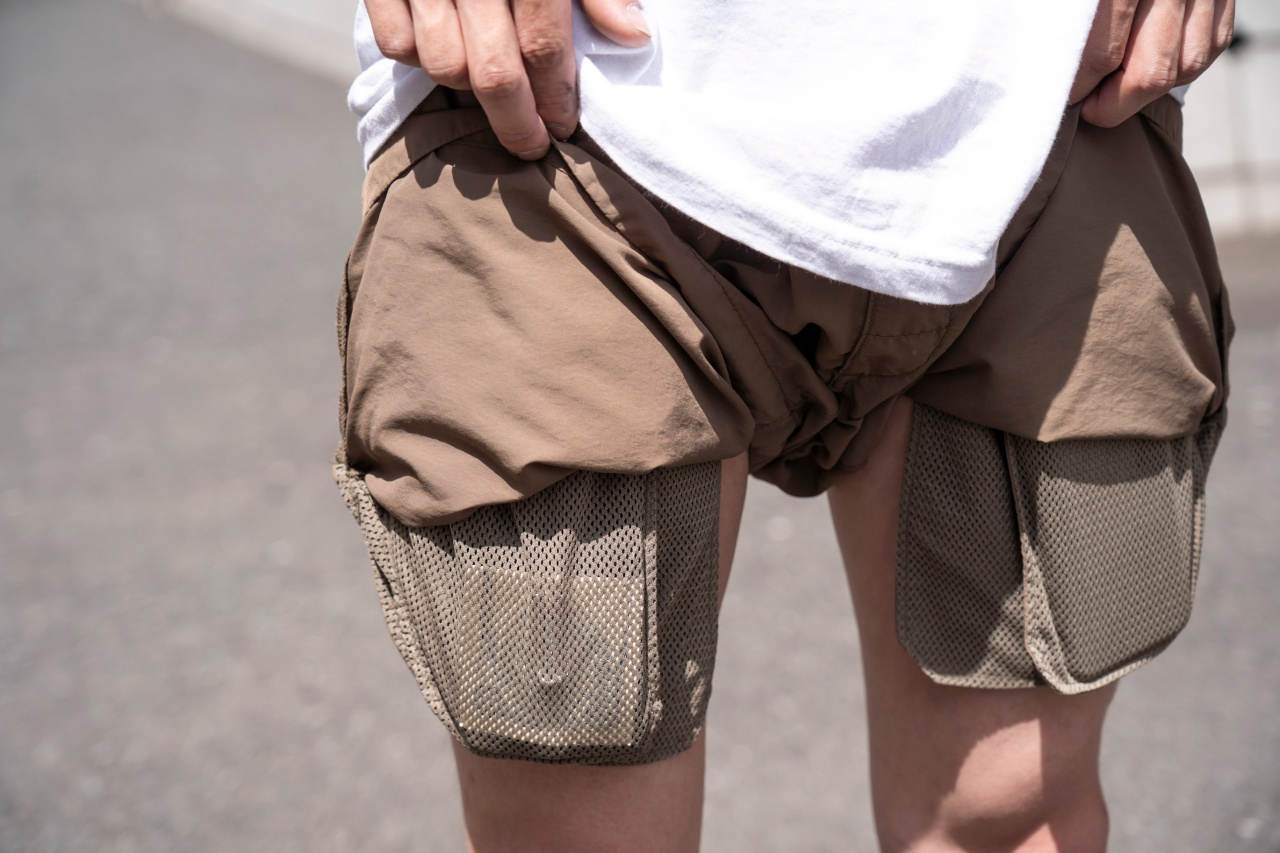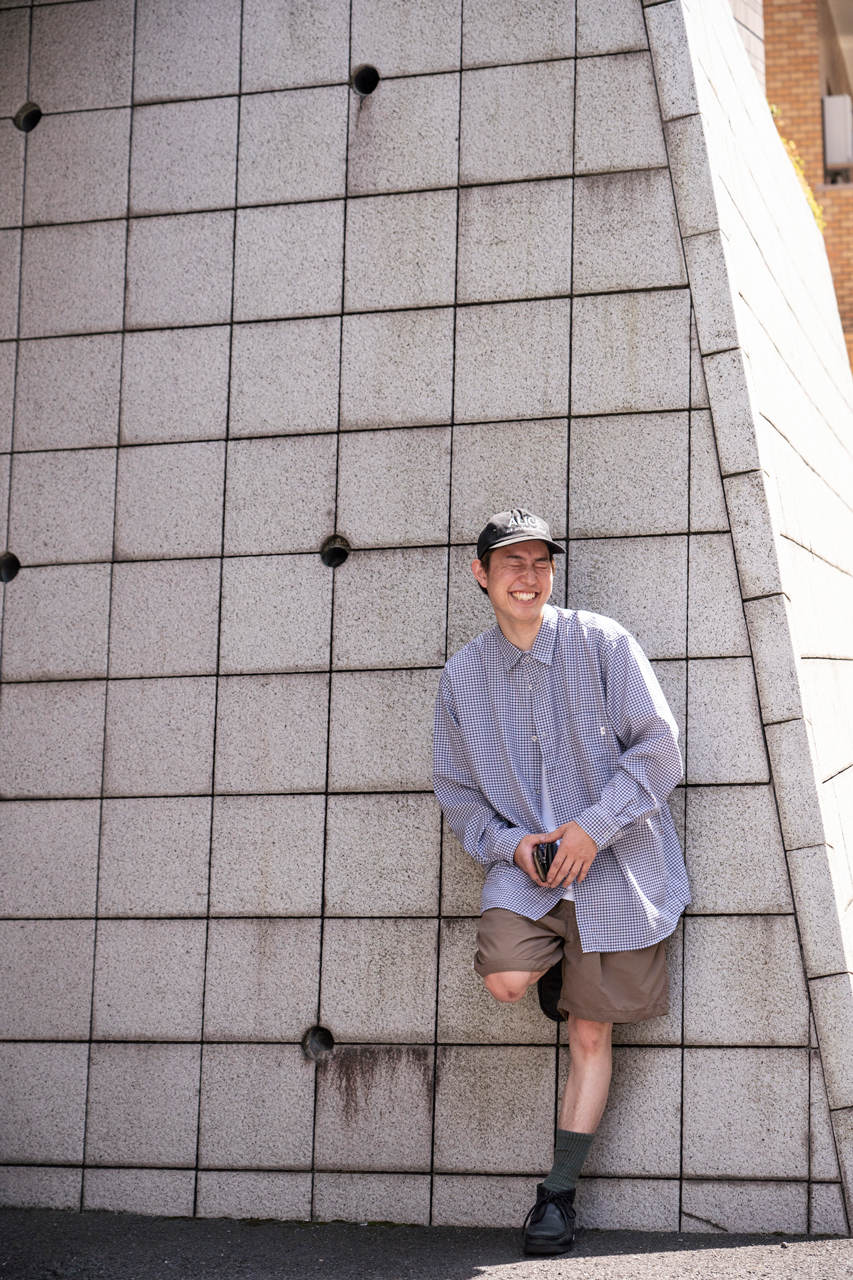 ---
Last but not least! Tees!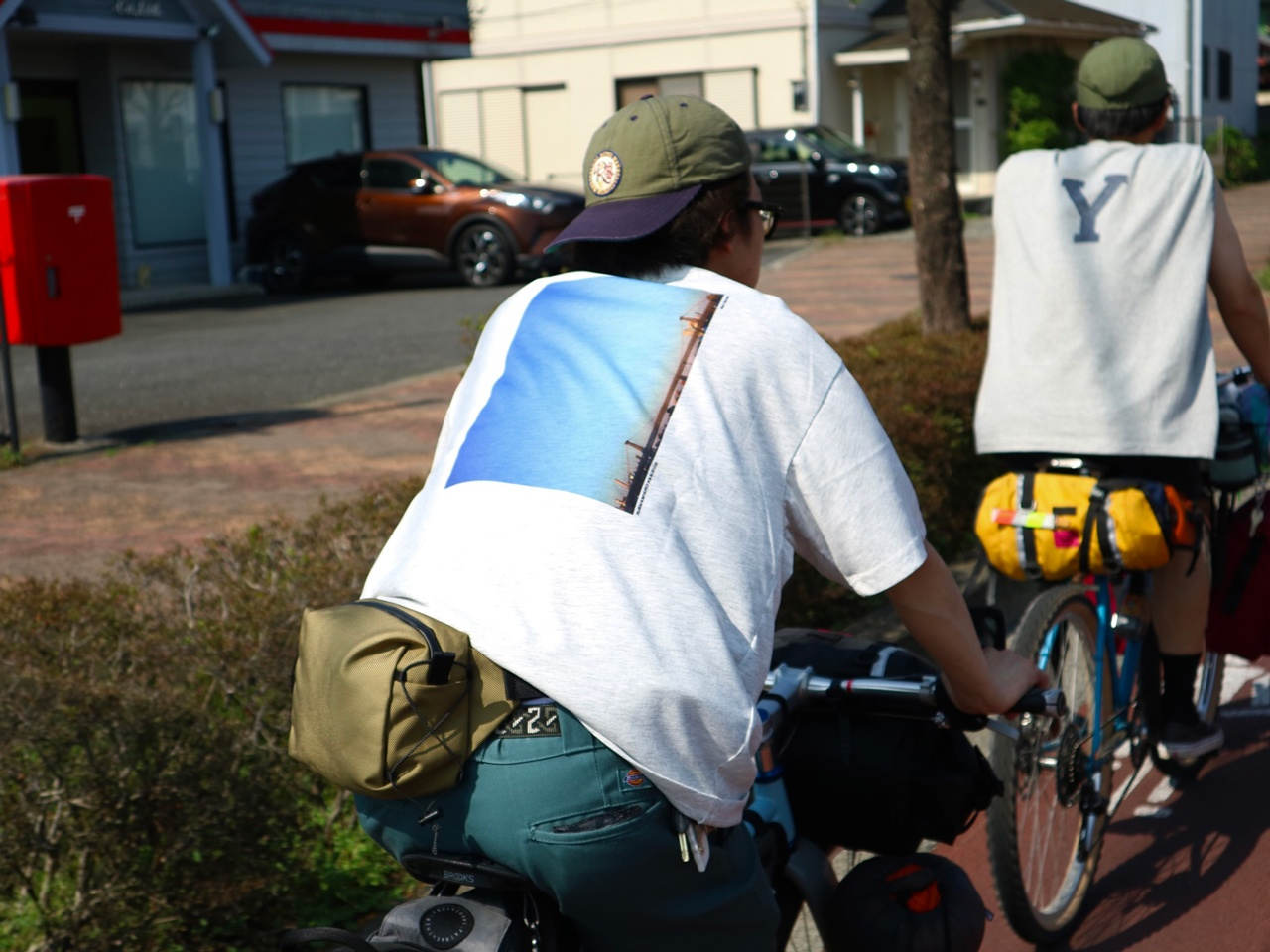 The Pilgrim crew showed us this fabric and described them as an "Awesome Fabric".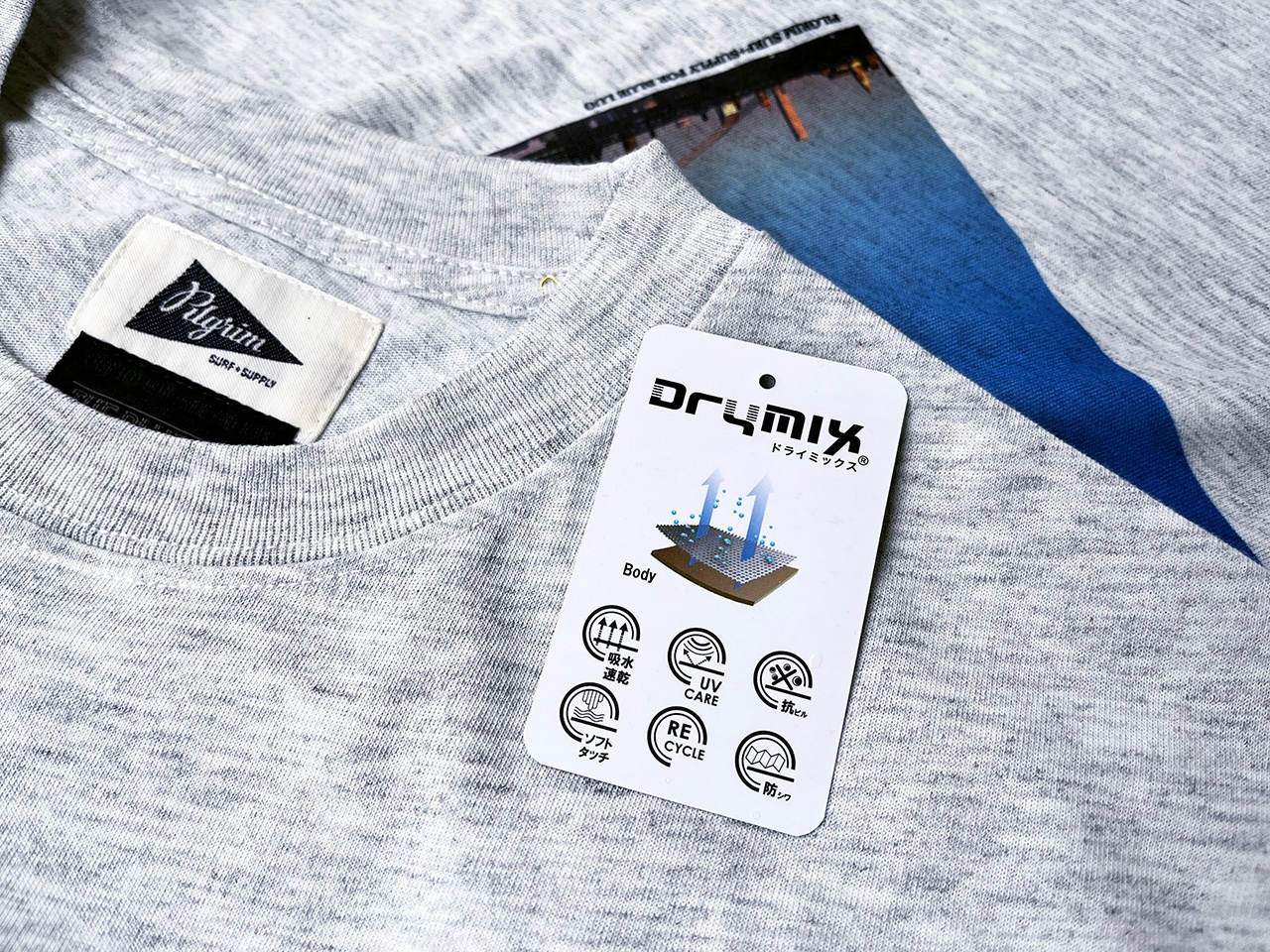 -DRY MIX®︎ Fabric
UV-care, quick dry and super soft. It really is the perfect fabric for riding. It's made of 100% polyester, but feels like completely like cotton. It's insane.
The modern technology doesn't suck after all!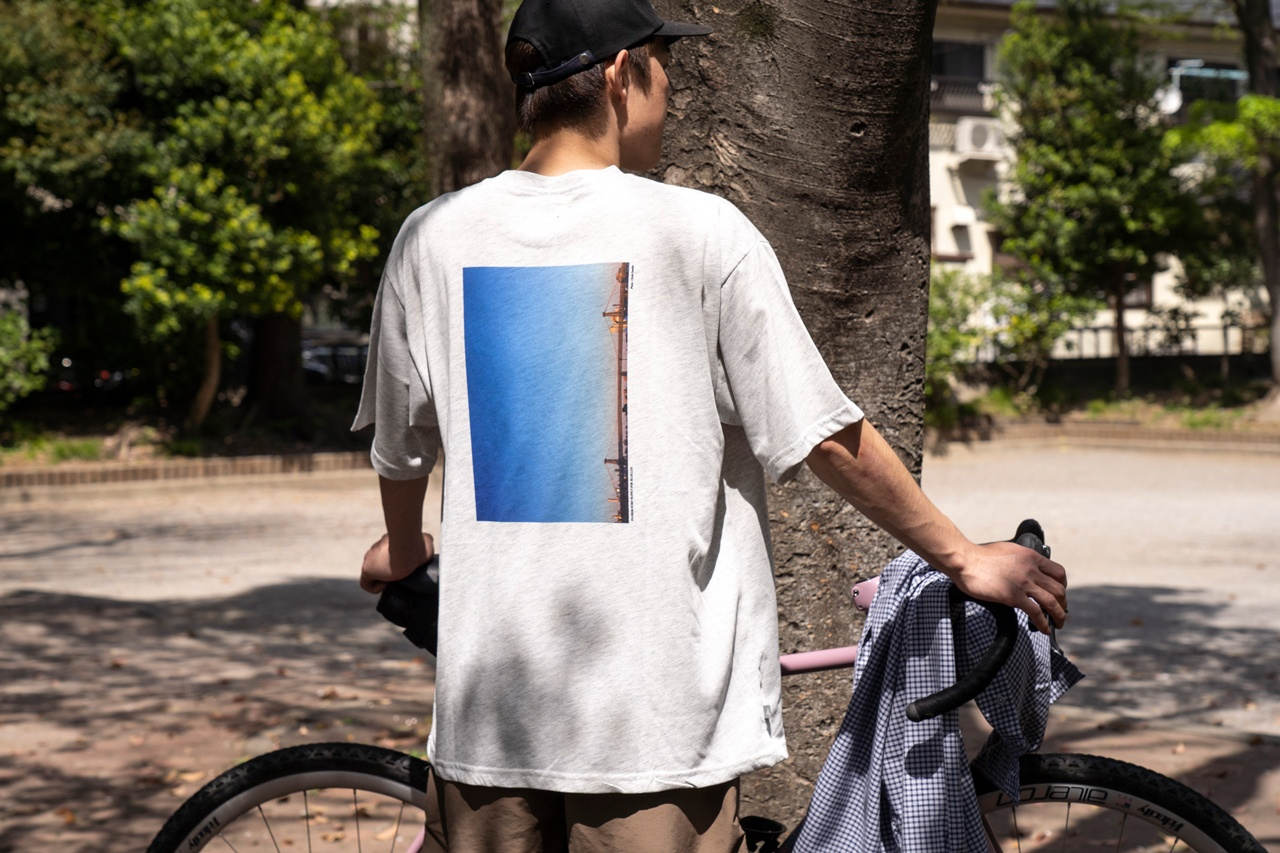 On the back of the shirt, a photo of NYC shot by Chris Gentile, the founder of Pilgrim Surf + Supply.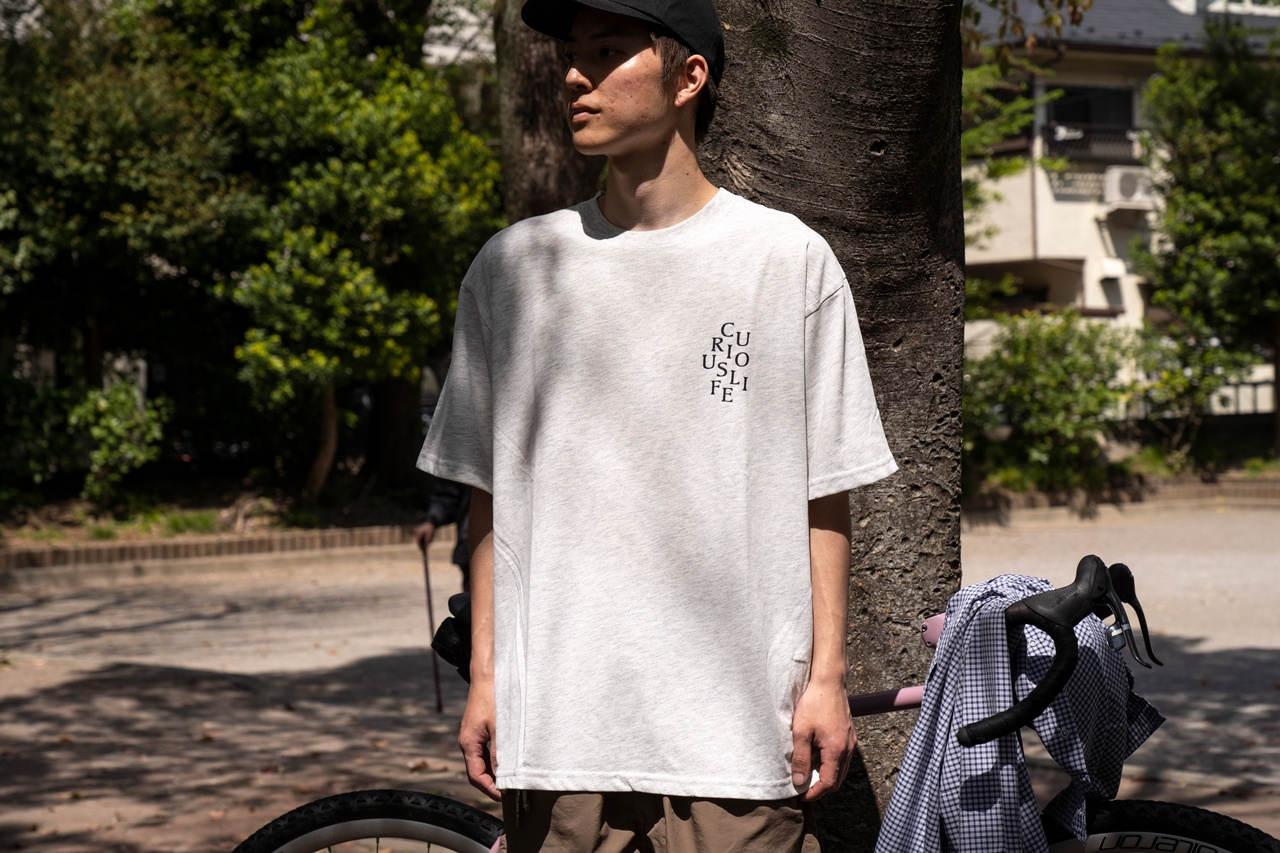 "Curious Life" printed on the front, because we're all bout that life.
The tees are available in ash gray color with a boxy fit.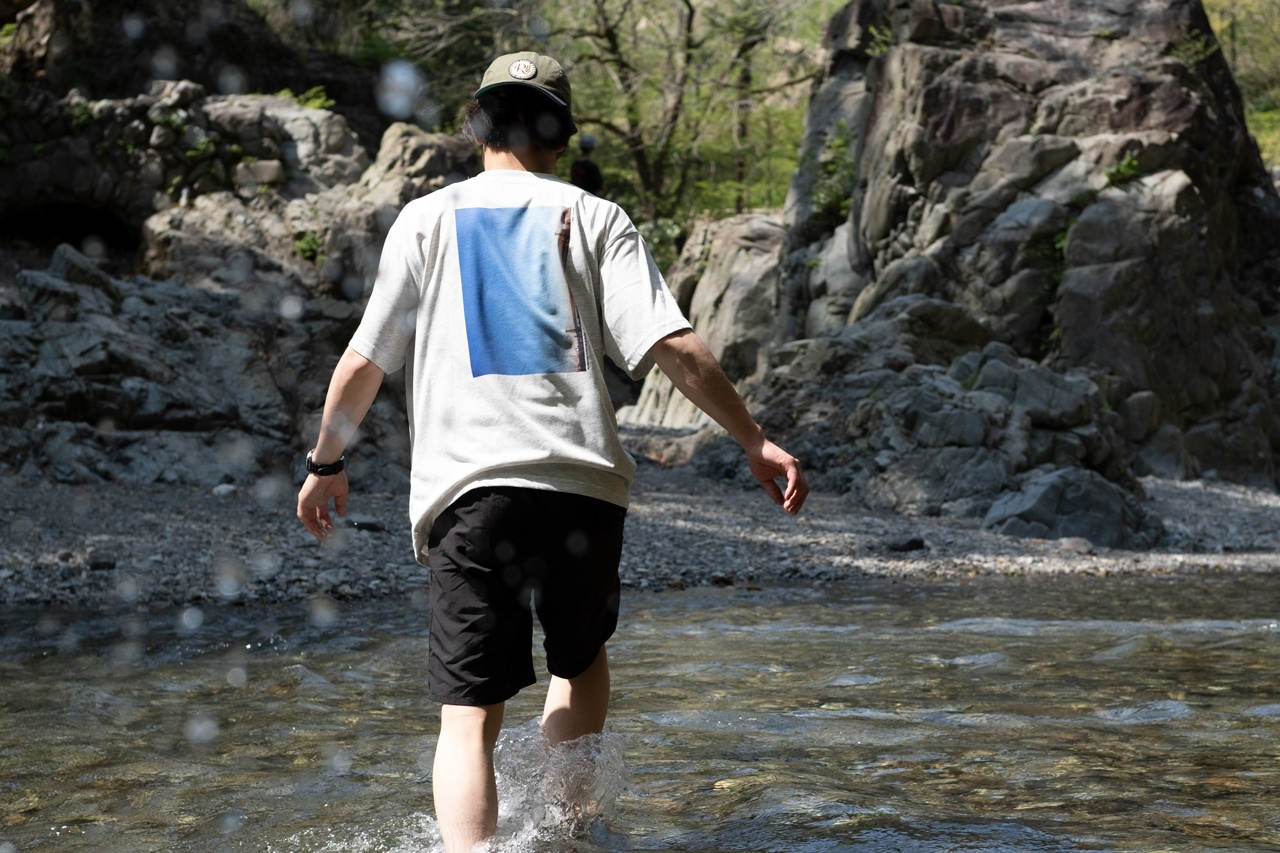 ---
This post is getting kinda long, but let us say that we are super super SUPER excited about this collab.
We'll be releasing them first, at Blue Lug Hatagaya on April 23rd Saturday from 12:00 p.m.
We'll be releasing them online from on the following day, April 24th Sunday from 7 p.m. (If they're not sold out after the in store release)
Click HERE for quick access to the products.
Sizing