FAIRWEATHER "FRONT BAG FOR BROMPTON"
Since we started carrying Brompton bikes, we've always wanted to make something for them.
We were finally able to get the right materials in the right time.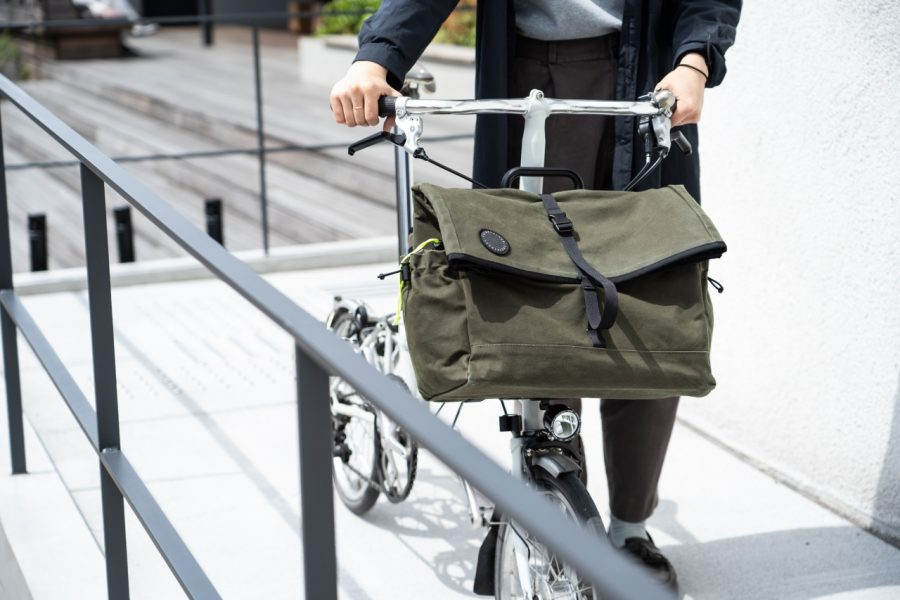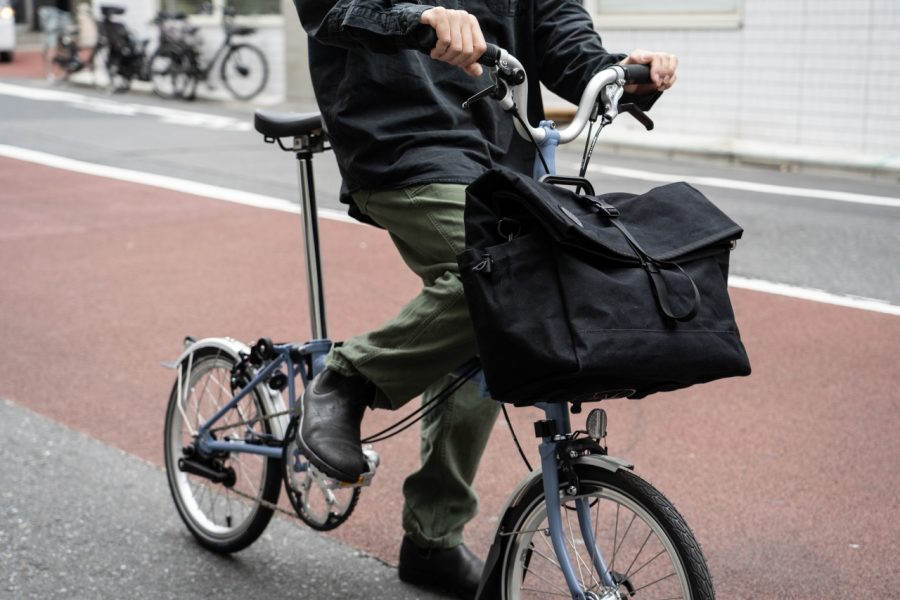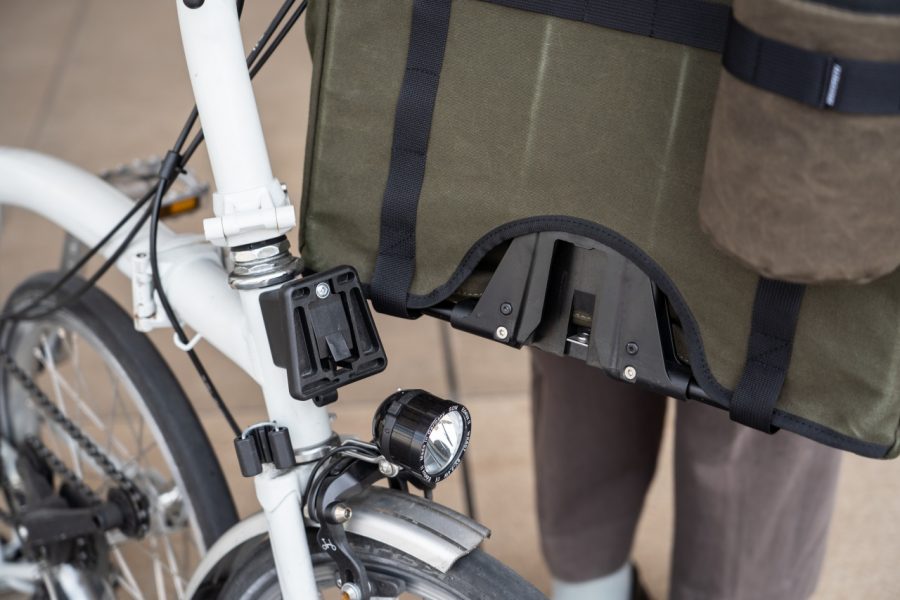 It's a bag that could be attached to the front carrier block, which usually comes with all Brompton bikes. This bag was made based off of the M(Middle) handlebars.
*You will not be able to attach the bag with S(Low) handlebars. Two of the bikes in the picture has the bars swapped.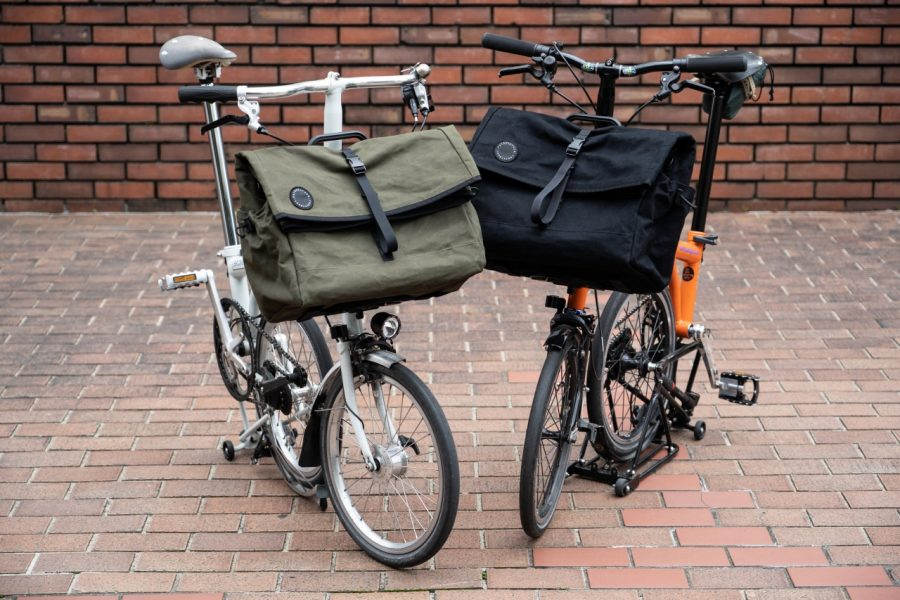 They will be available in two colors. olive and black.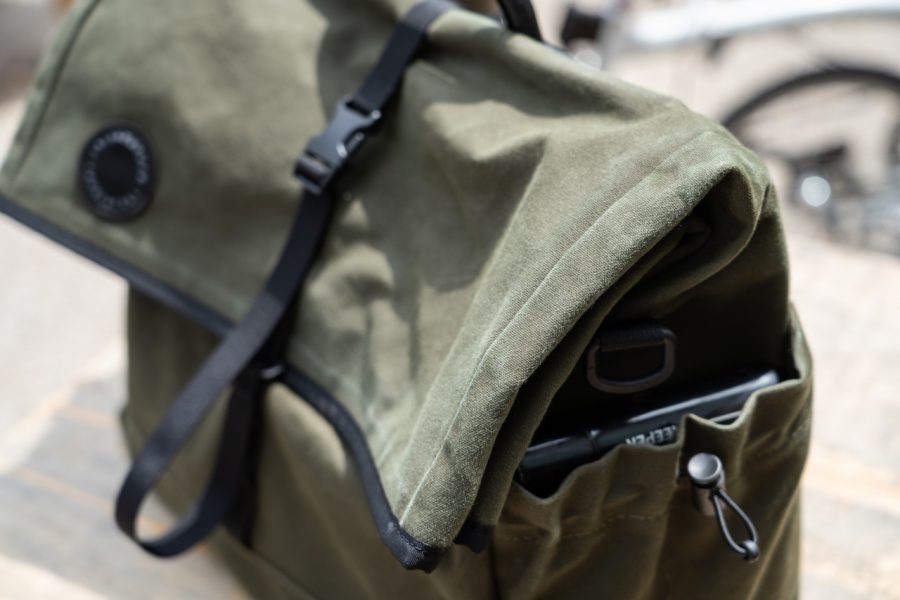 The fabric is made of durable water repellent canvas made in Okayama Japan. It's a great quality material which lasts very long and fun to see it age, as the canvas starts to develop whiskers and marks, just like a good pair of jeans.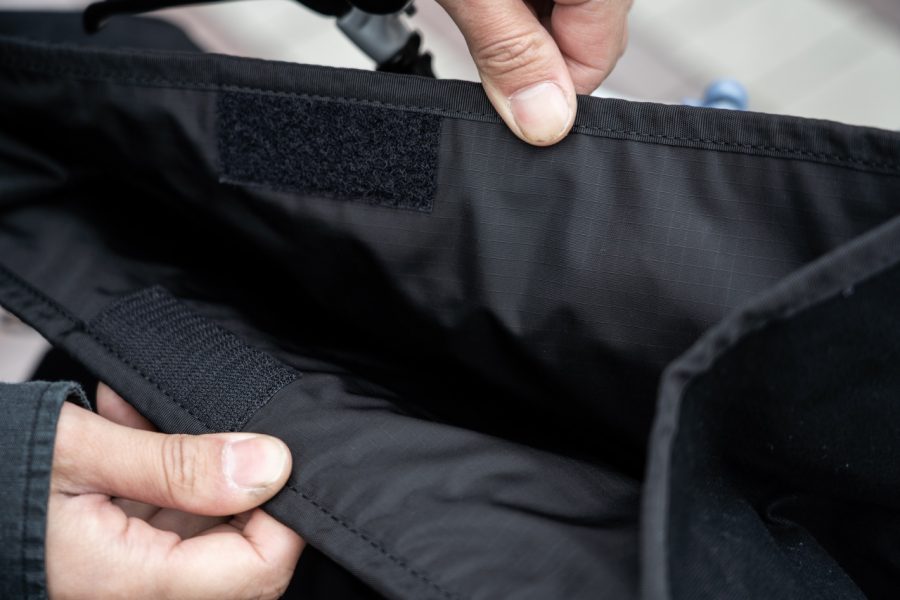 Water proof film laminated ripstop nylon lining will keep the main compartment dry.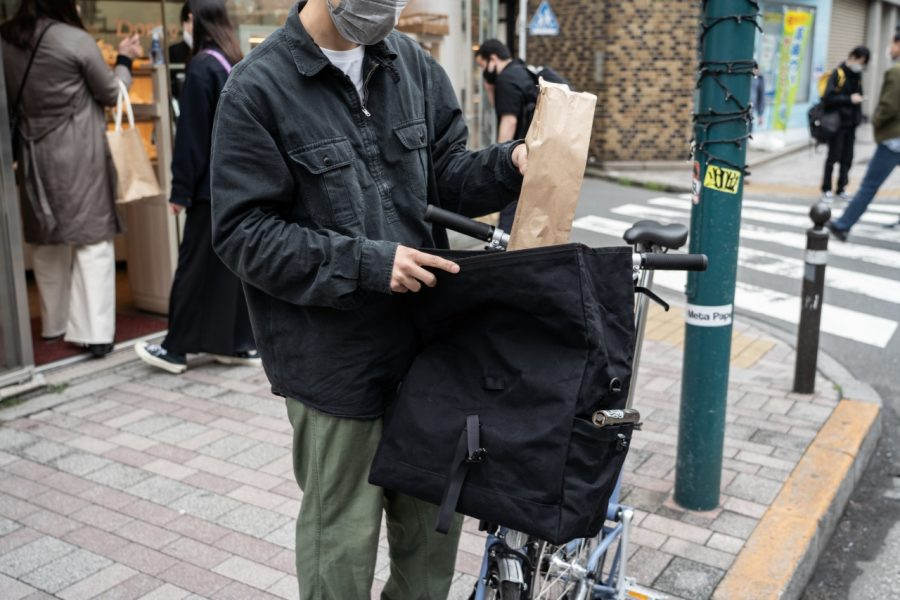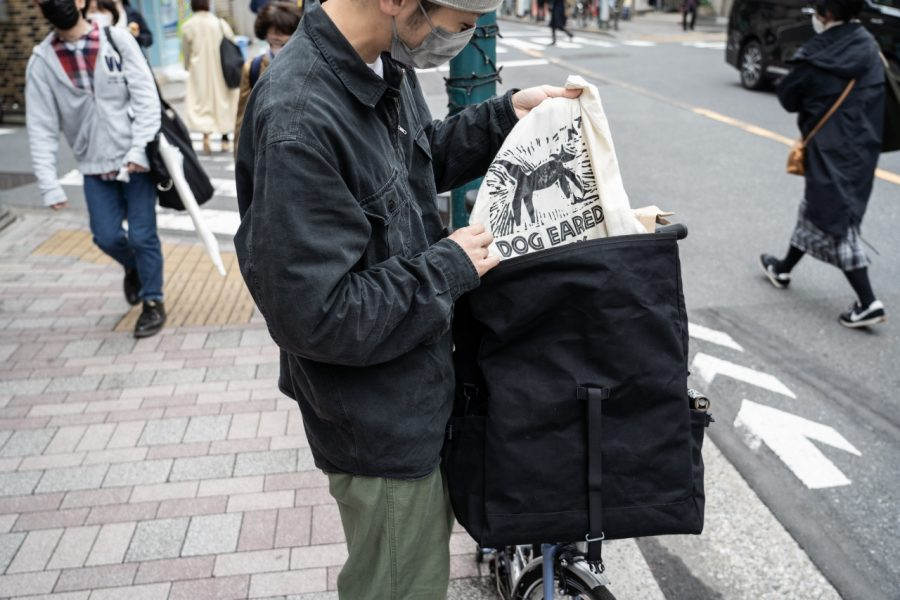 Simple and solid design, no gimmicky details. We wanted the users to able to use the bag just like a basket.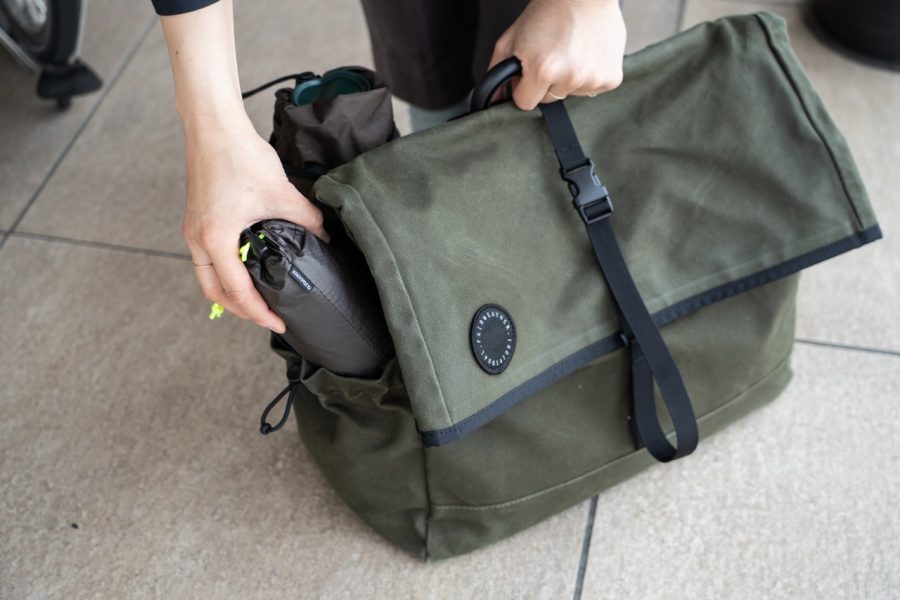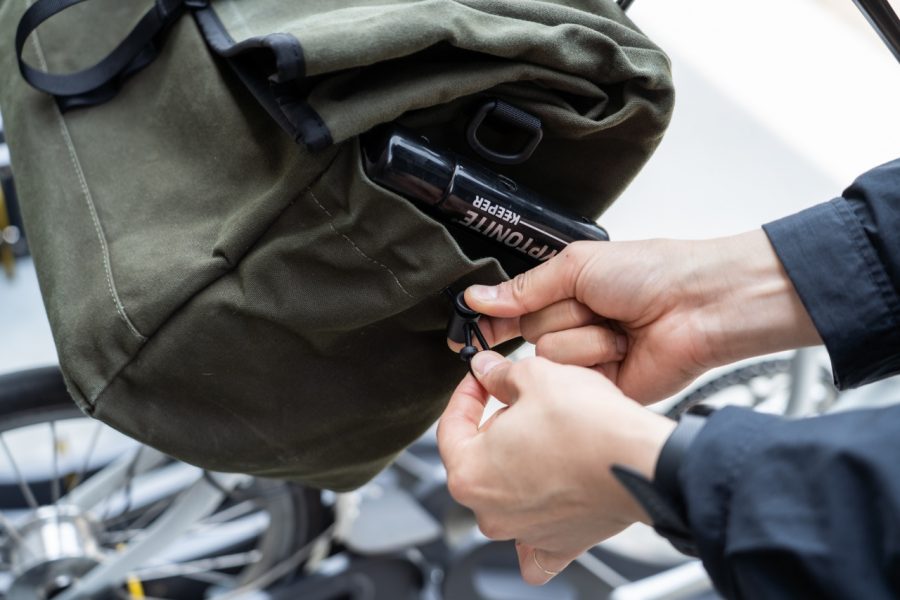 The bag features 2 side pockets with draw strings and two more pockets inside.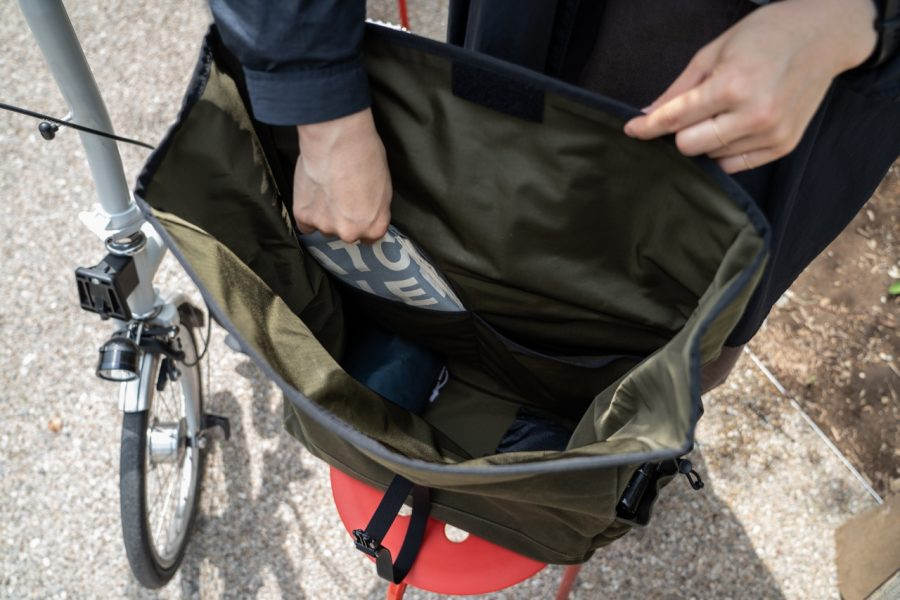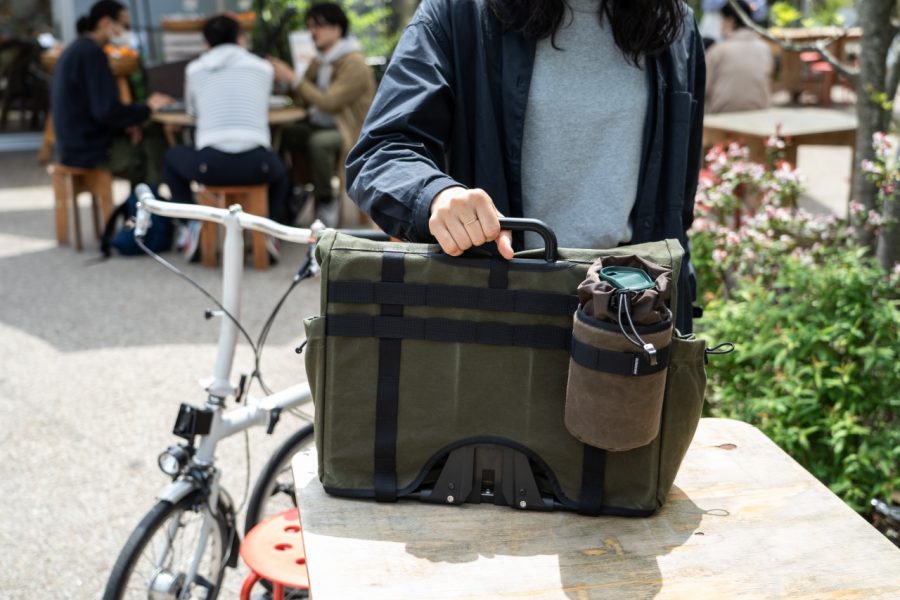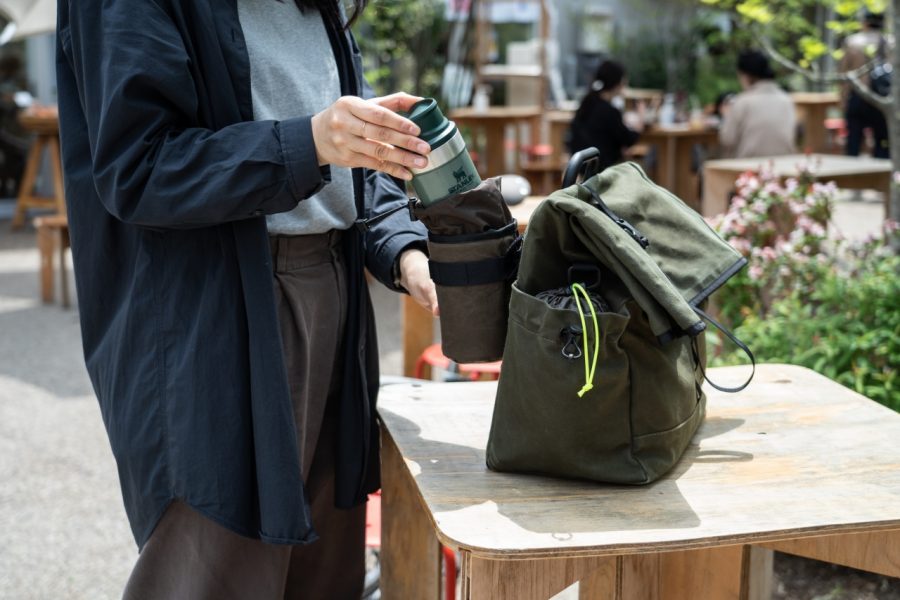 The bag is a gimmick-less bag, but they have webbings on the back to add some flavor to the bag.
If you start to feel like the bag isn't doing enough for you, just slap on a Stem Bag onto the back.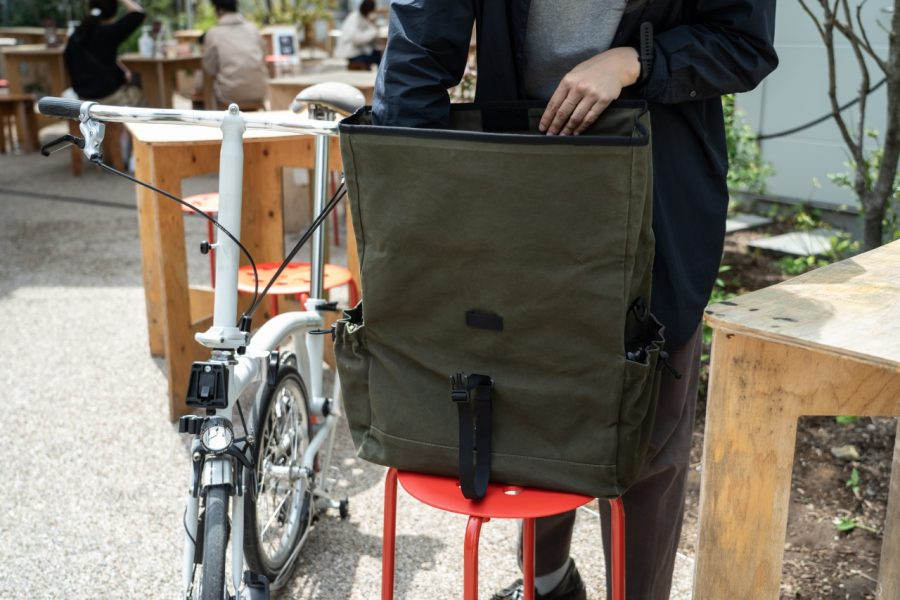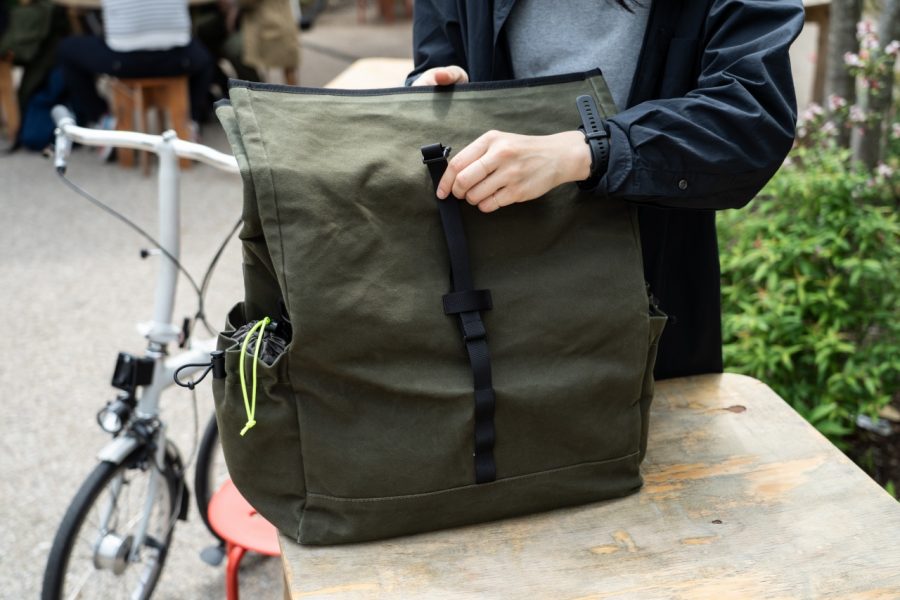 The main compartment will take up to 20L, when closed and 28L worth of load when the roll top is extended.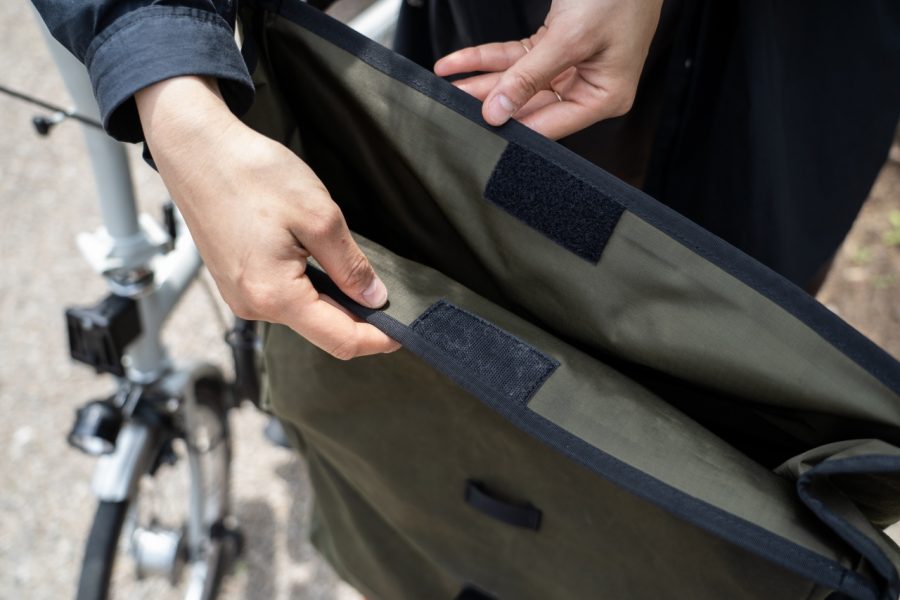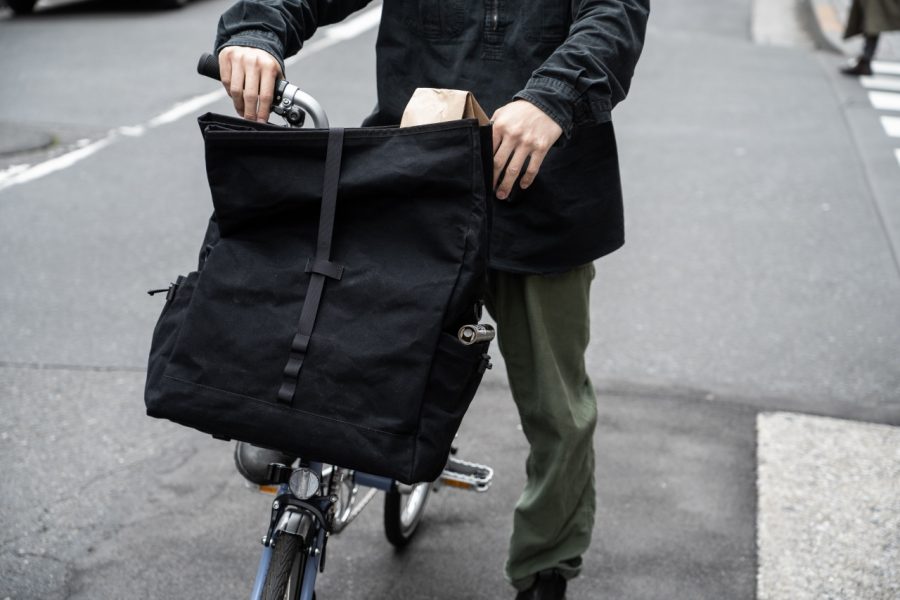 The velcro tapes sewn to the bag opening will help you to prevent the tall loads from flying out.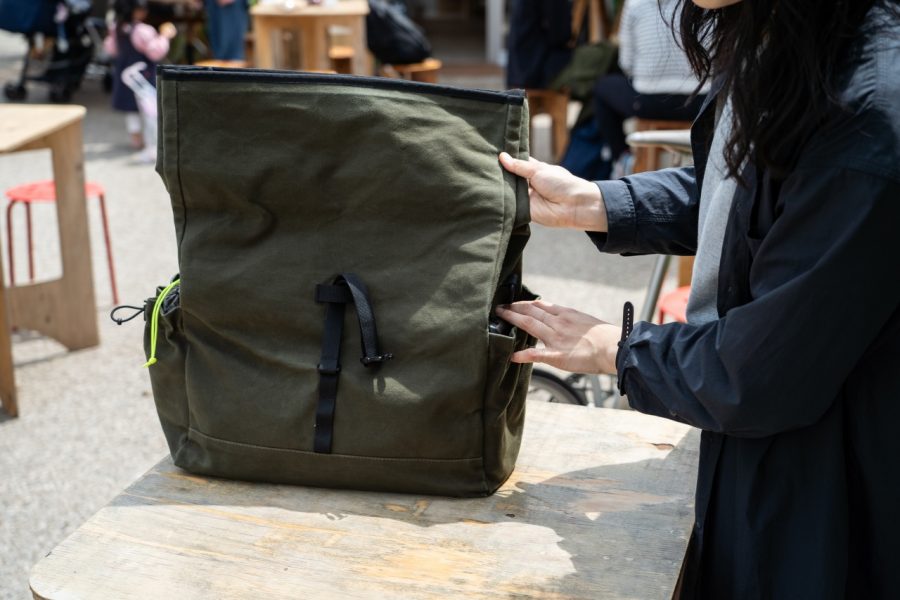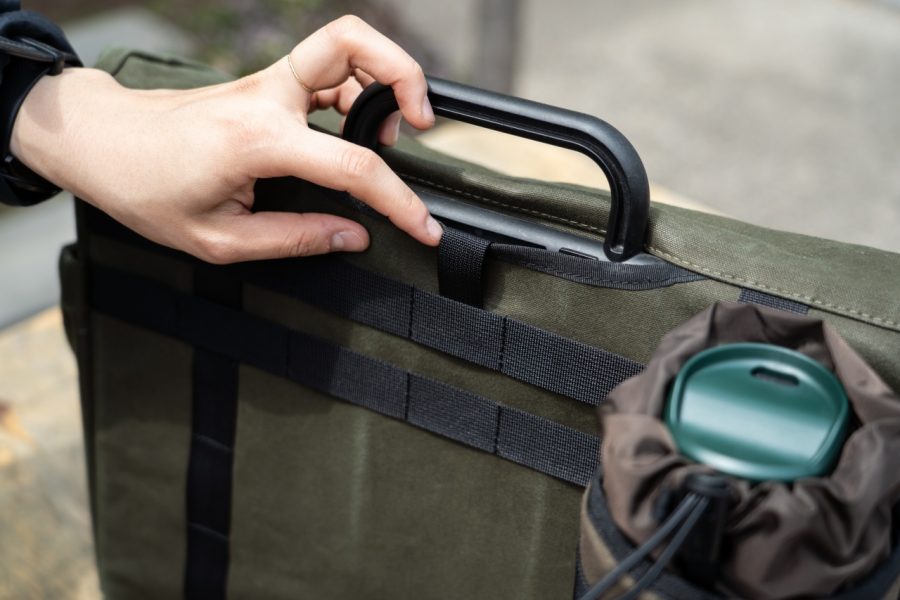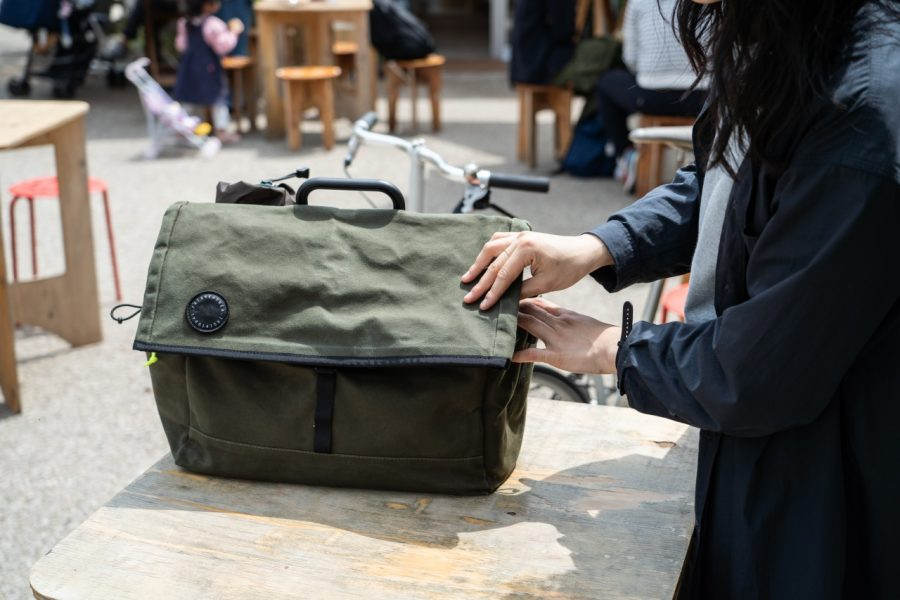 You could also use the flap as the lid by keeping the strap in the loop. This way, you could pull out and take out your stuff easily.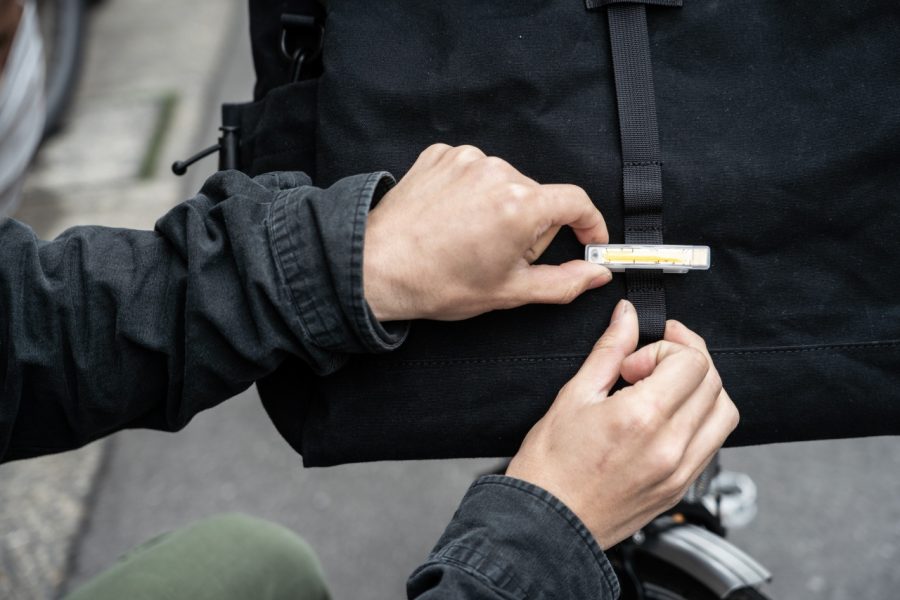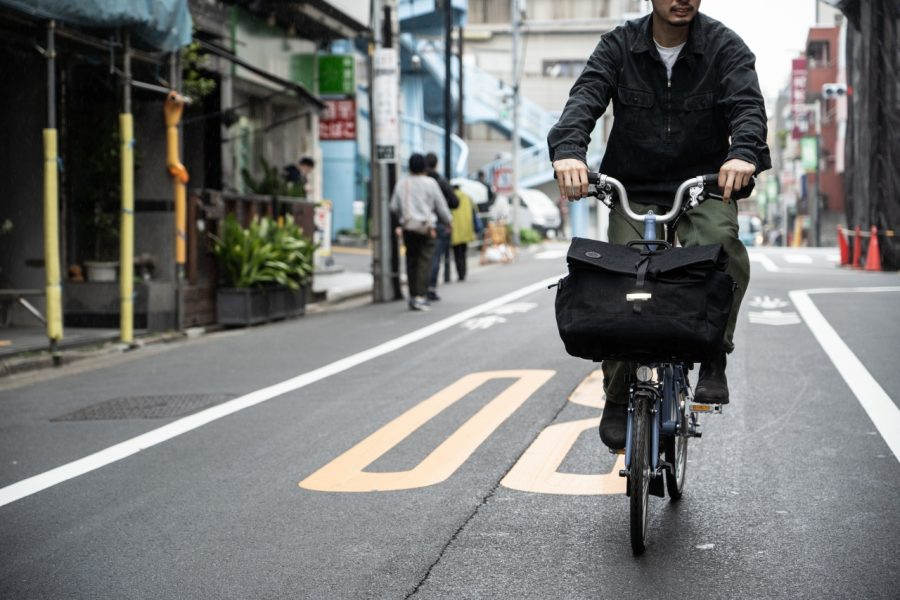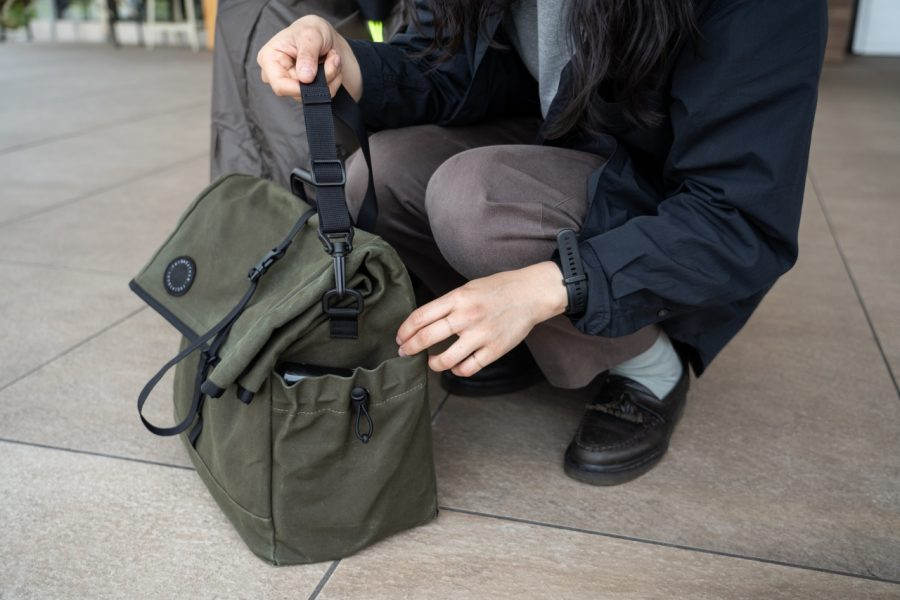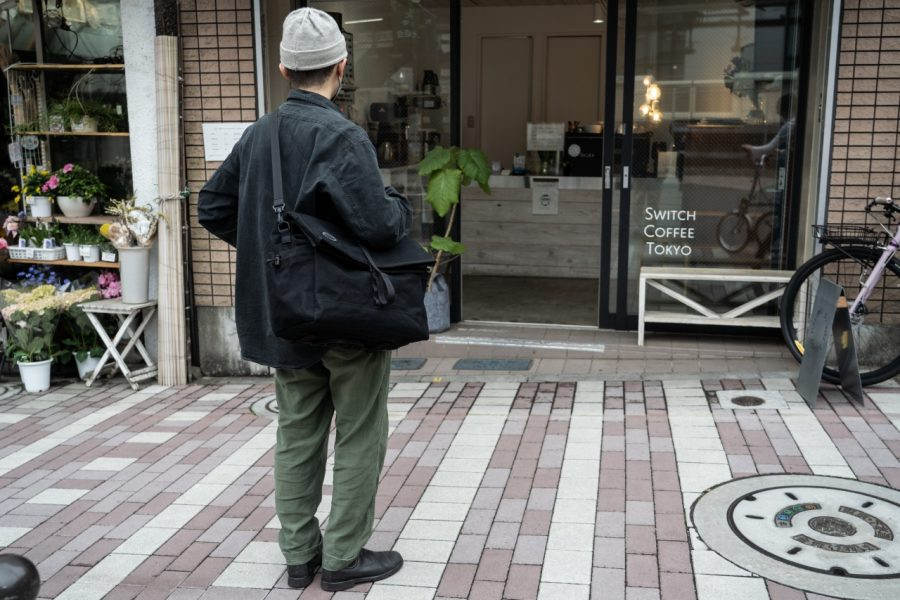 By utilizing the Blue Lug Shoulder Strap, you can get yourself a nice shoulder bag!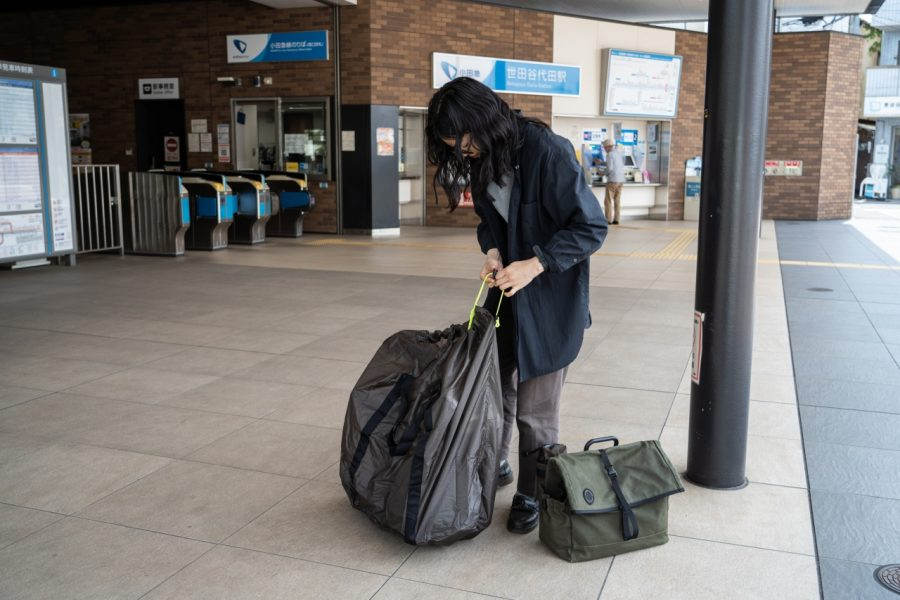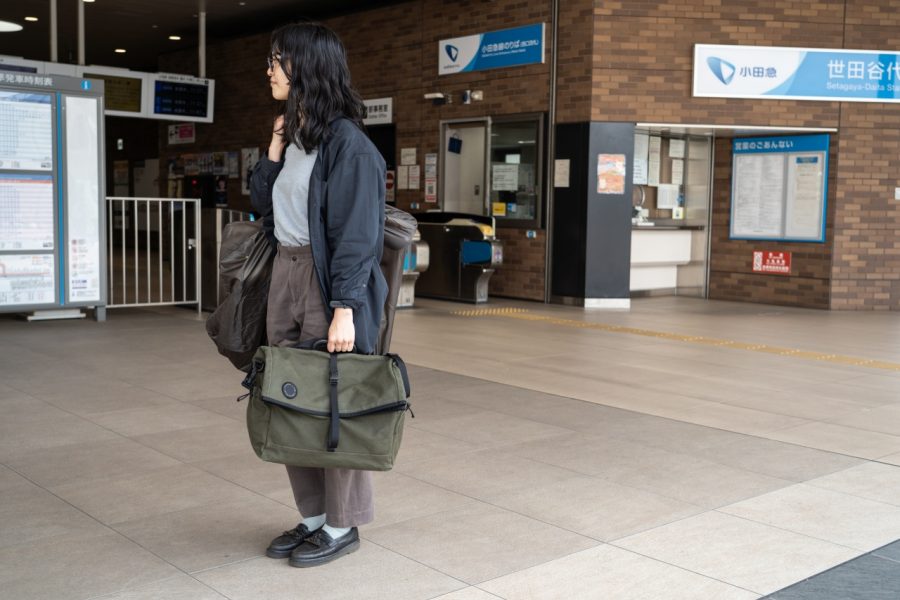 If you won't be traveling a long distance, you could simply hold it by the handle too.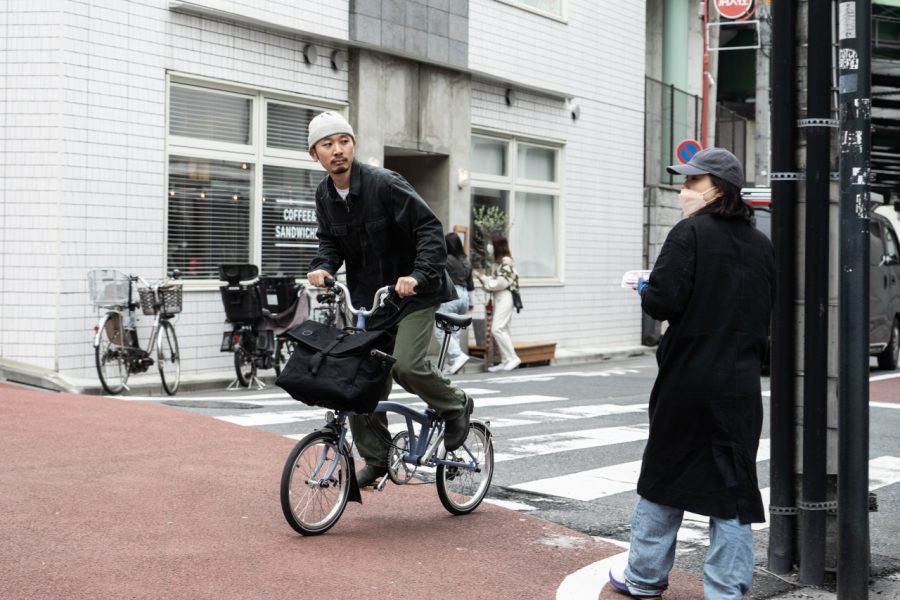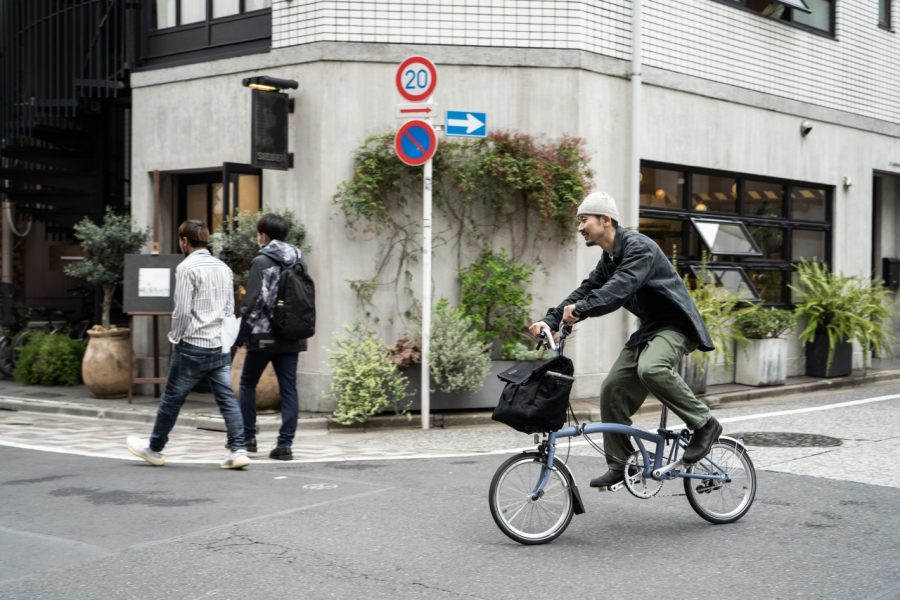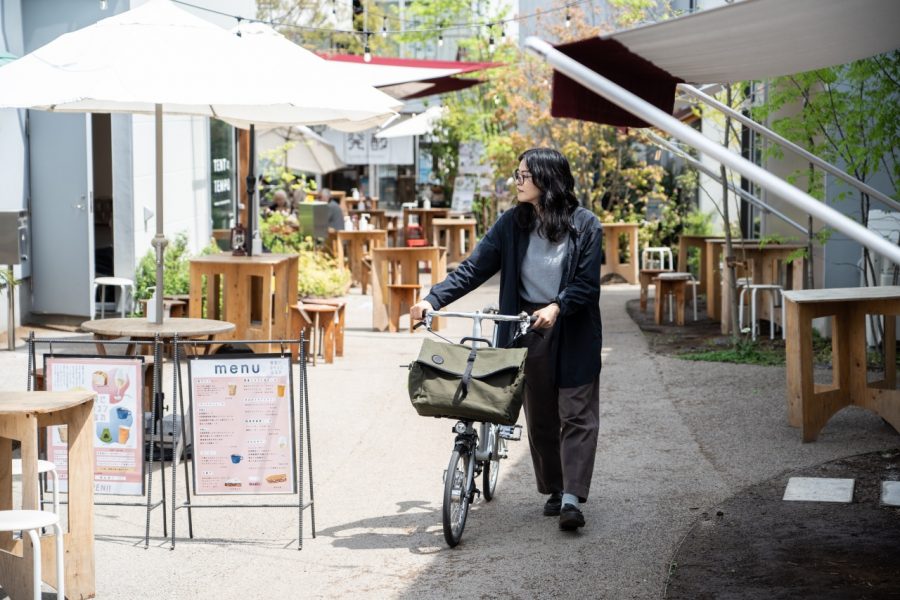 We are VERY excited to be announcing this bag, since we had been getting many requests from Brompton riders in Japan and from multiple parts of the world!
It's finally happening and we hope ya'll like it!
The bags will be available from April 29th (Friday) at 12 p.m. Japan Standard Time.