Occasional Update-ish Blog
Good ol' Shin, you've done it again. You've sabotaged writing these blogs again.
Yeah, It's a bad habit of mine. I keep procrastinating to writing these blogs whenever I get filled up with other jobs I need to get done, even though I personally think that keeping the people who care about Blue Lug, up to date on whatever we are up to is extremely crucial, as a "global staff member".
Fun fact, there's a Japanese word, サボる-"Saboru", which means to skip out on something. The "sabo" in saboru, literally comes from the word "sabotage".Our language is sometimes weird.
Now that you've learned a new Japanese word, let's move on with some updates.
Let's start with stuff that we recently got in stock for y'all.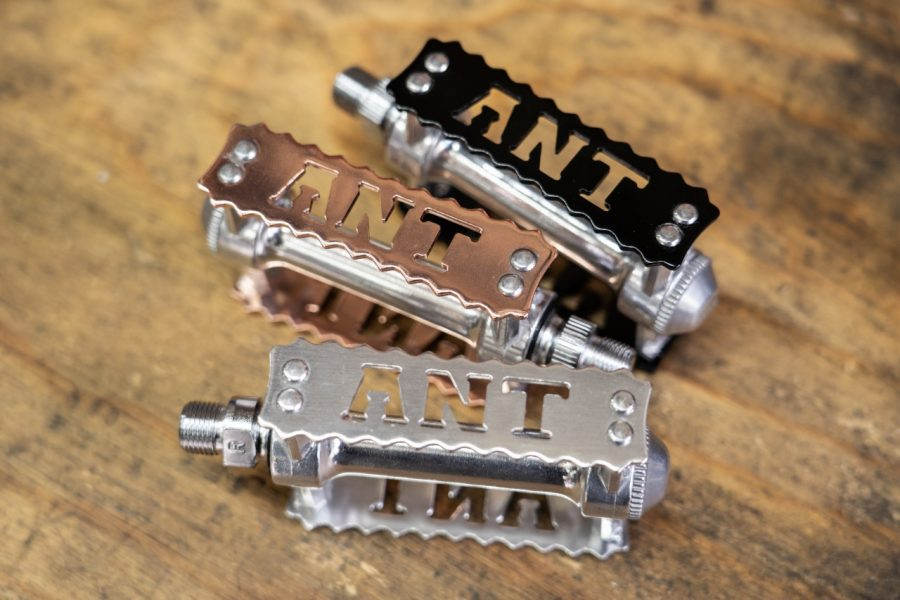 Ant Bikes is a handmade bicycle frame brand run by Mike Flanigan, a very experienced bike frame builder, who has worked for the legendary handmade bicycle companies, such as Fat City Cycles and Independent Fabrications in the 80's.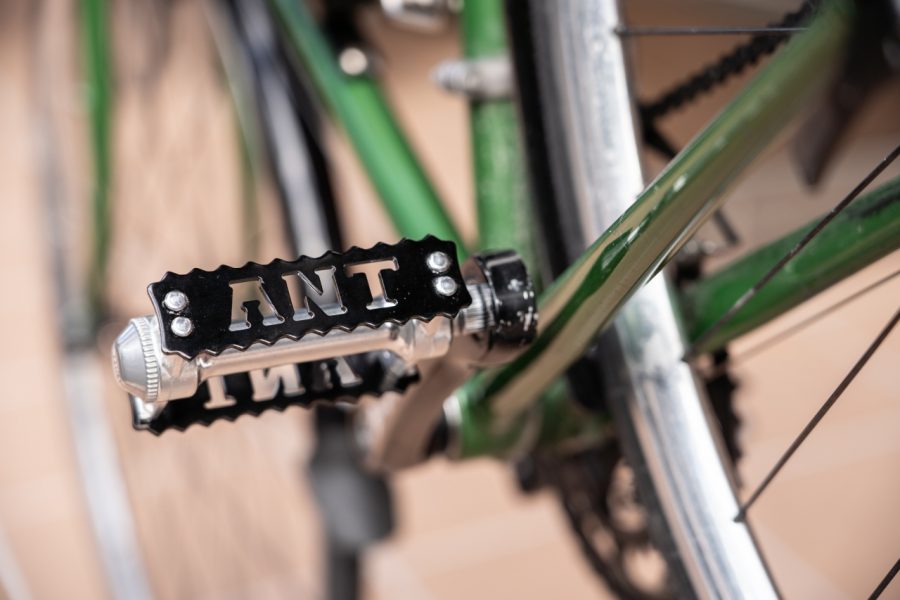 Mike-san used to DIY craft these pedals back in the day. We fell in love with the original pedals whenever we saw the bikes he posted on his site with the MKS Sylvan Touring based pedals.
Mike-san being a wonderful human being, he crafted a few of them and sent them to us and they sold out really quick.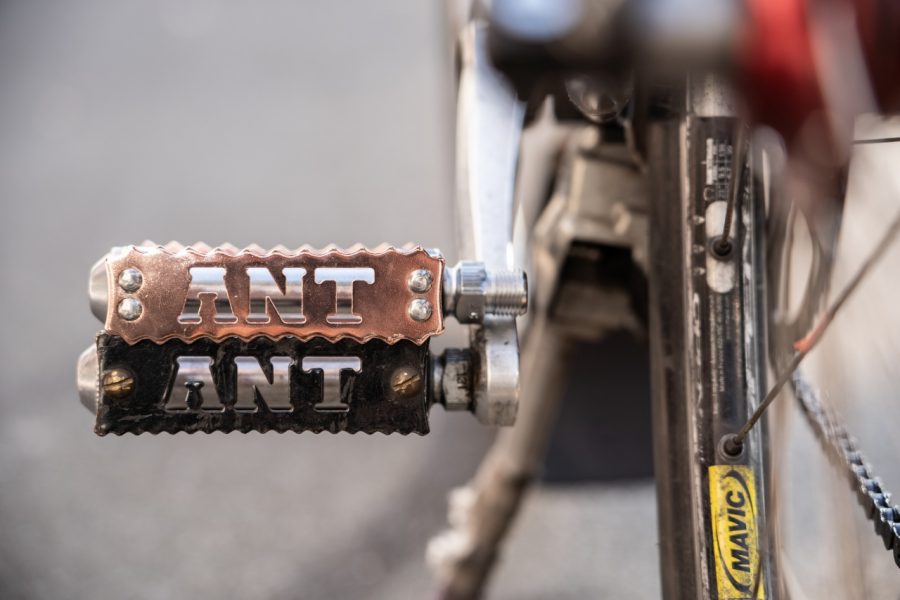 Top : MKS x ANT Bikes Pedals
Bottom : Original D.I.Y. Pedals by Mike Flanigan.
Fast forward to many years later, ANT Bikes and MKS has tagged up and made these fantastic pedals an official thing! Obviously, these are going to be a limited run.
Next up…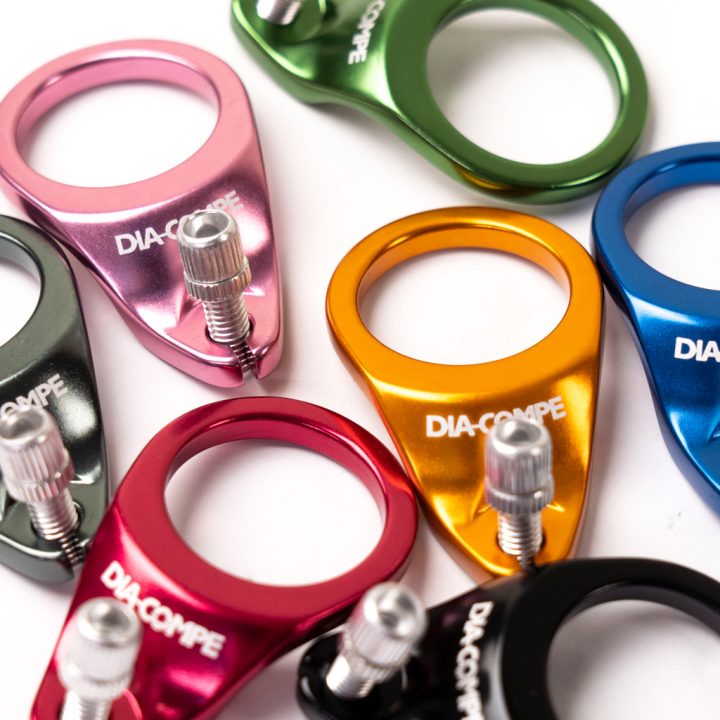 Were you looking for a cable hanger that can matchy matchy with your other favorite anodized components?
Well, look no further! Dia-Compe made us these sick cable hangers for 1 1/8″ steerers!
Every once in a while, the Blue Lug crew get together and talk about the modern bike scene. In one of the "meetings", we realized that it's getting difficult to find these types of small components for rim brakes each day, with all the new technology coming out.
We didn't want to let the rim brakes die out. And since we are very good friends with the great people at Dia-Compe, who had been manufacturing rim brake parts forever, we wanted to support their business too.
So, we thought it was a good idea to make these cable hangers that could hype people up to build up bikes with rim brakes.
We just got the re-issued version of the Tech-5 Brake Levers as well. If you're planning a vintage bike build, here's a new option for brake levers.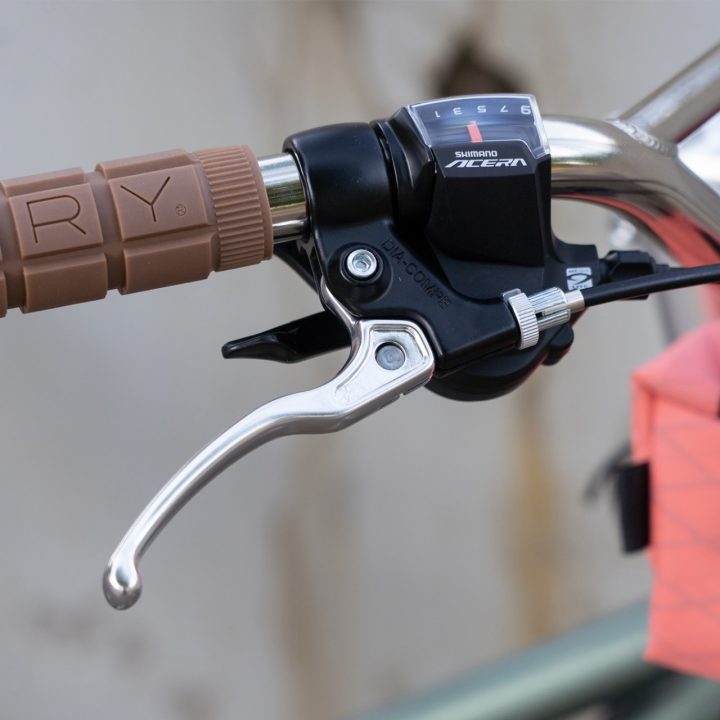 Speaking of Dia-Compe, Sub (our YT editor) just uploaded a fun history video about Dia-Compe. It's a must watch!
Next up are some of our original soft goods!
It's a towel and nothing more to it.
They have the same graphics as the
shop tees
printed.
Thought it'd be something nice to give out as a gift for your pals or for your personal use!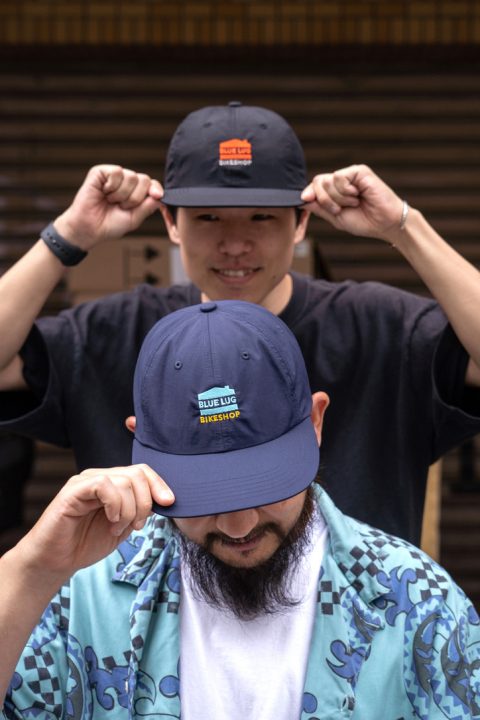 We also had a few restocks of our original hats!
Alright, that's about it for the product updates.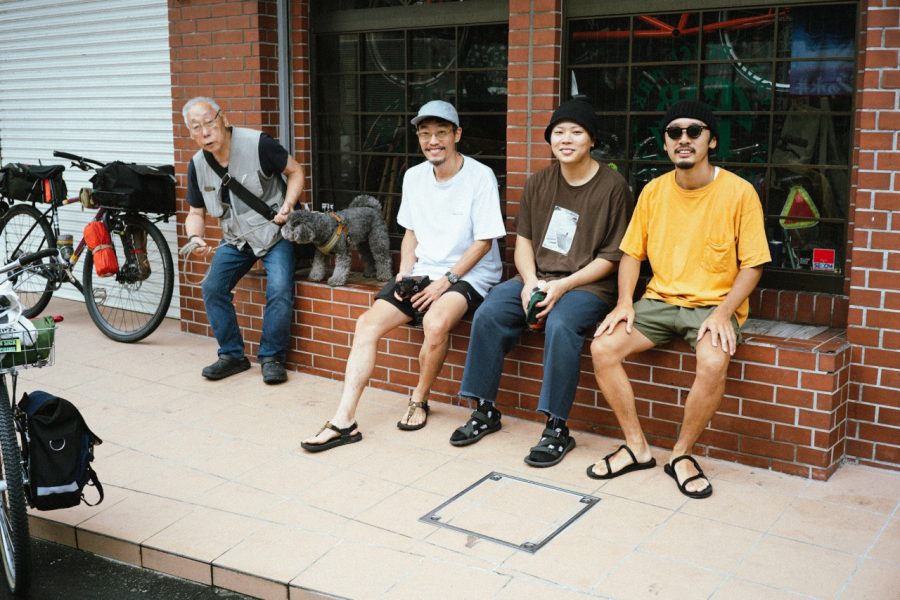 Matsu, Tommy, Nagaoka-san and Sub recently went on a day camp ride, so I'm gonna end this blog with a photo bomb of that ride. Hope y'all enjoy!