Let's look at some Hilli BIkes
I've been riding a lot of my new Crust Bikes Evasion that I built recently. It's truly a fun bike.
Yesterday, I somehow woke up early. I was in a mellow mood that morning, so I decided to take my Clem-chan out to work.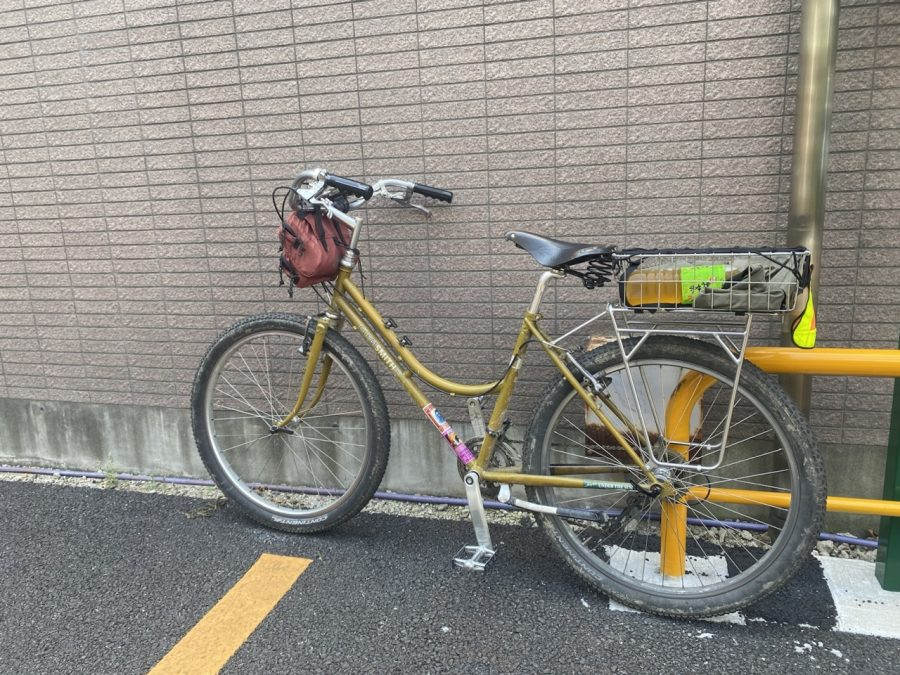 (terrible shot, sorry.)
That's a Bosco Bar with 110mm Nitto FW30 Power stem, incase you are wondering.
I missed this upright position. It was really nice to take my time to commute, taking in the morning sunshine, pedaling slowly while sitting on the comfy broken-in Brooks B17 flyer saddle.
The Clem always surprises me by how comfortable it rides. It's nimble but very stable at the same time.
While we're in the Rivendell mood, let's take a look at two hillibike builds from BL Yoyogi Park.
*RIVENDELL* susie w. longbolts/wolbis slugstone (50)
The Susie is a nimbler hillibike than the Gus, which is another model of Rivendell's hillibikes.
The customer who ordered this bike, actually brought in a sketch of how he wanted the bike to built. Wish I had the picture of the picture. So, this is basically a dream build for him. Congrats!
Thats's a Nitto B352 Albatross bar with the Grant Wrap. Never gets old. The stem is the FW30 Power Stem, which is unfortunately out of stock at the moment.
Long and sexy headtube.
No baskets for this build. The owner wanted a solid build at first. I feel him.
Those beautiful tires are the Ultradynamico Mars Tires. 27.5×2.35, I believe.
Great tires for rolling in the dirt and still comfy to ride on pavement.
Shimano RD, Sugino cranks and the grip king pedals. Nice classic set up down there.
Let's get a nice view of the entire bike before we move on to the next build…
Alright, next!
*RIVENDELL* gus boots willsen (51)
Gus is a unique one for a Rivendell bike. It's got threadless steerers, unlike most of the Rivendell bikes.
If you compare it to the Susie, it's more stiff and has tougher tubings. The Gus is capable of packing a lot and riding hard.
I'll get into the bars later.
Anotha sexy headtube.
White Industries Hubs
The owner of this bike, already had a few bikes and he was experienced with custom builds. He had the list of parts he wanted to use from the get go, but he told us that he wanted a little spice for the build.
Matsu, the builder of the bike had an idea. He's a big fan of Calling In Sick Magazine and their movement, (shout out to Adam!) so chose the Osprey Bars from Soma for the customer to create an Adam like build.
And there you have it. I personally love this build.
It's got massive Teravail tires for hitting off-road and a big ol' 139 basket on top of Pass And Stow Five Rail Rack.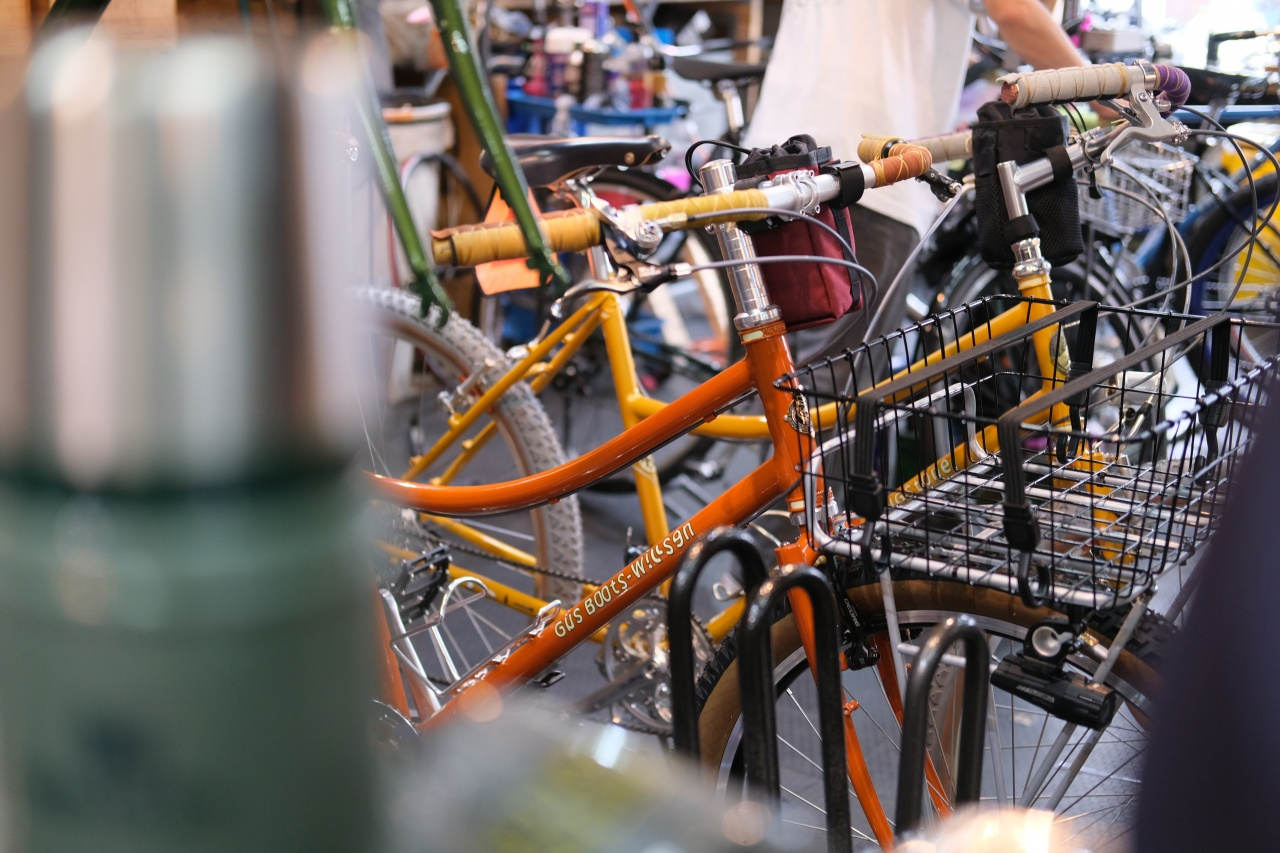 Those were two recent builds that I personally loved! I hope y'all enjoyed seeing them.
You could always follow our Flickr to see all most all of the bikes our mechanics build daily.
Peace,
Shin