Kamiuma Shop Tees!
Shop tees are cheesy. But they work.
We made the Hatagaya shop tees, the first shop tees about a year ago and then made the Yoyogi-Park shop tees early this summer.
And now, we've made the shop tees for the last store location, Kamiuma!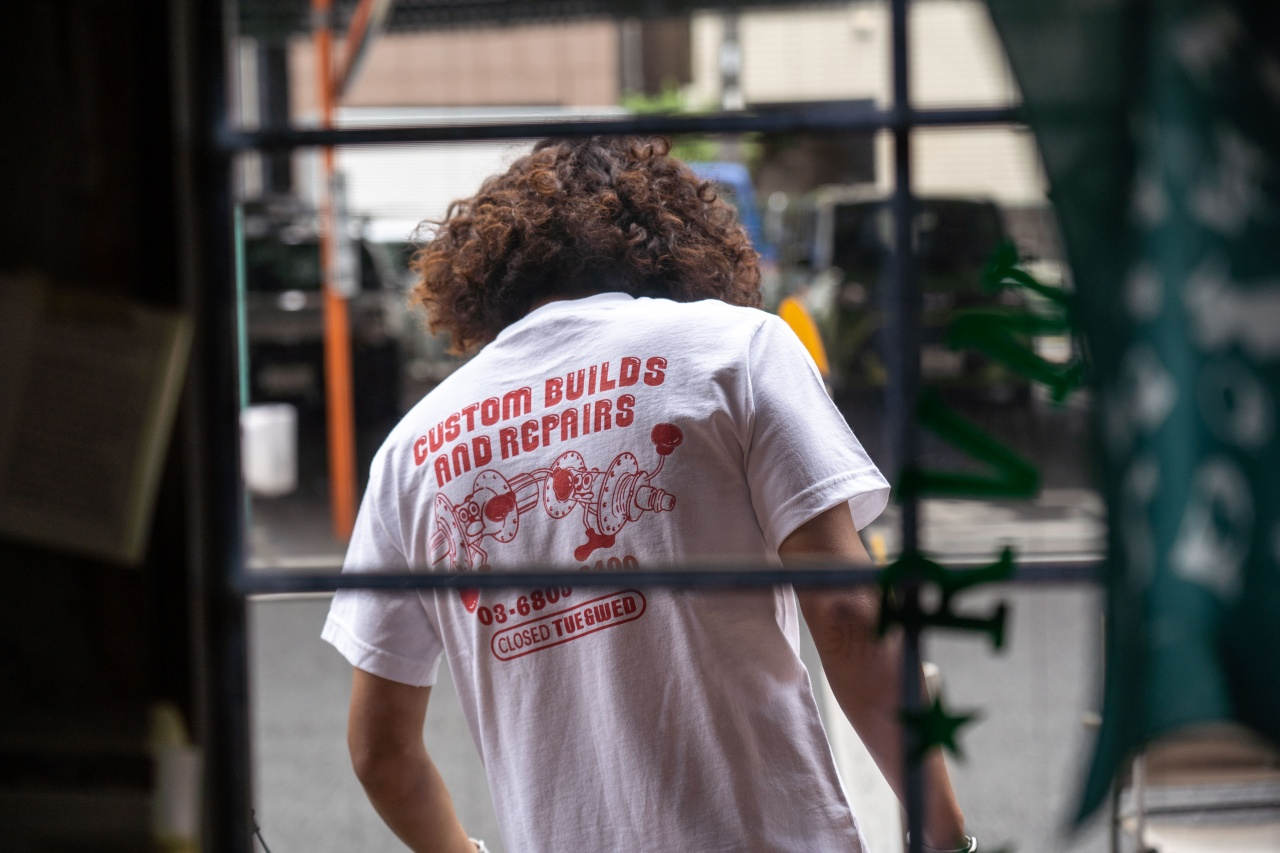 The Kamiuma store is actually the 2nd Blue Lug store to ever open.
Anyhow, here's the Kamiuma tees we made!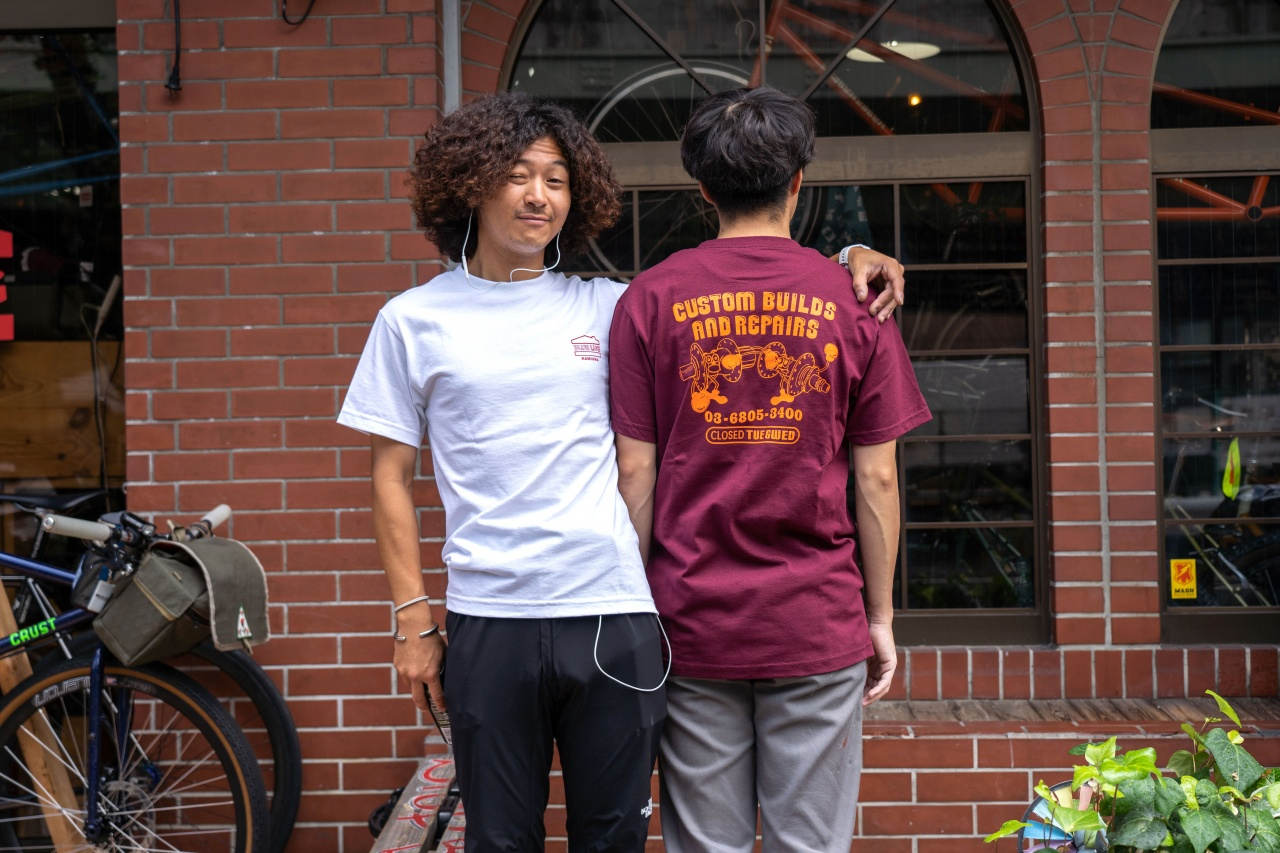 The Kamiuma crew looks psyched on the shirts.
This is Aro. Blue Lug's talented graphic designer. She's behind most of designs of clothing we made for the past few years.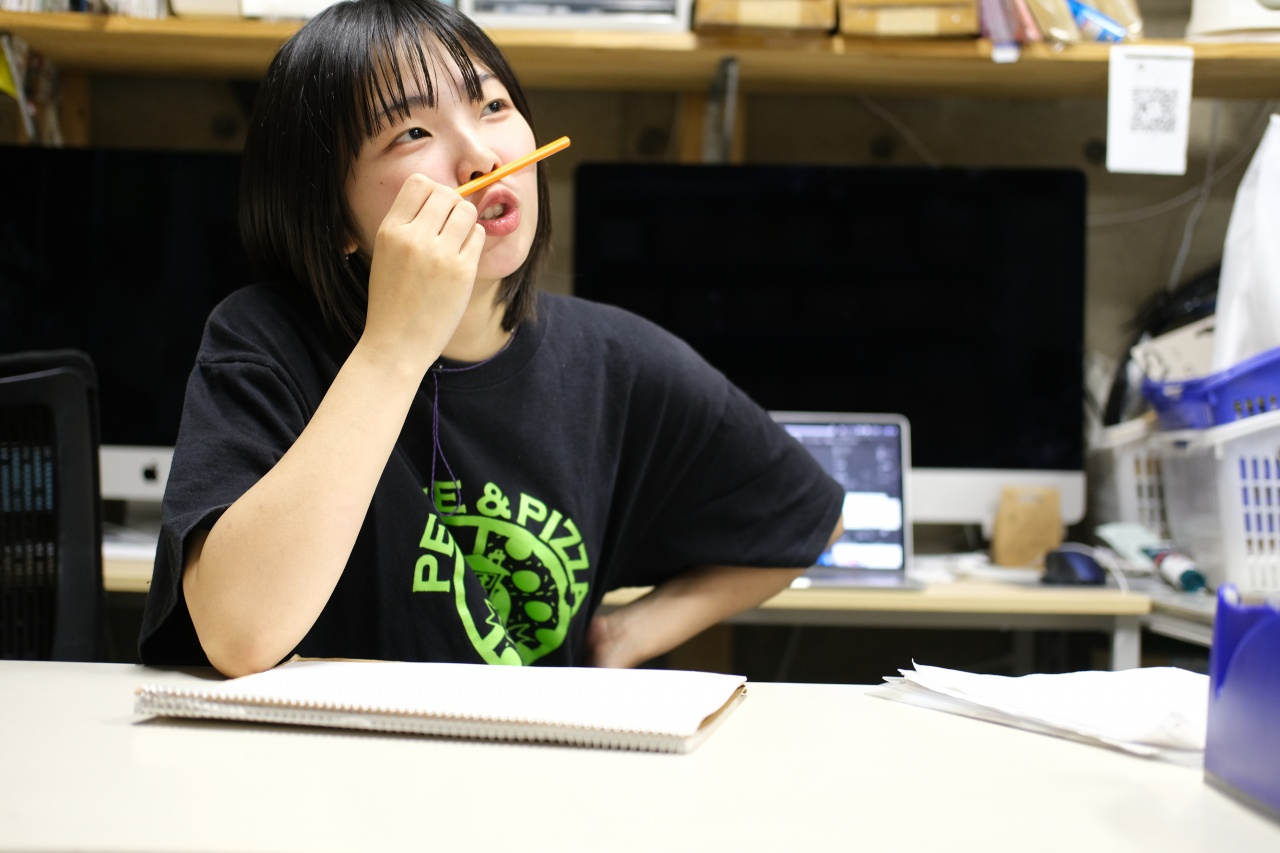 Aro thinking about the design for Kamiuma…
Tani requested a graphic of a single speed hub fighting a cassette hub with boxing glove to be the design for the shirt.
Aro was slightly confused but she replied, "Sure".
Tani also wanted the faces of the hubs to look like the Zespri Kiwi Bros.
"I'm a fan of Kiwis." Aro replies.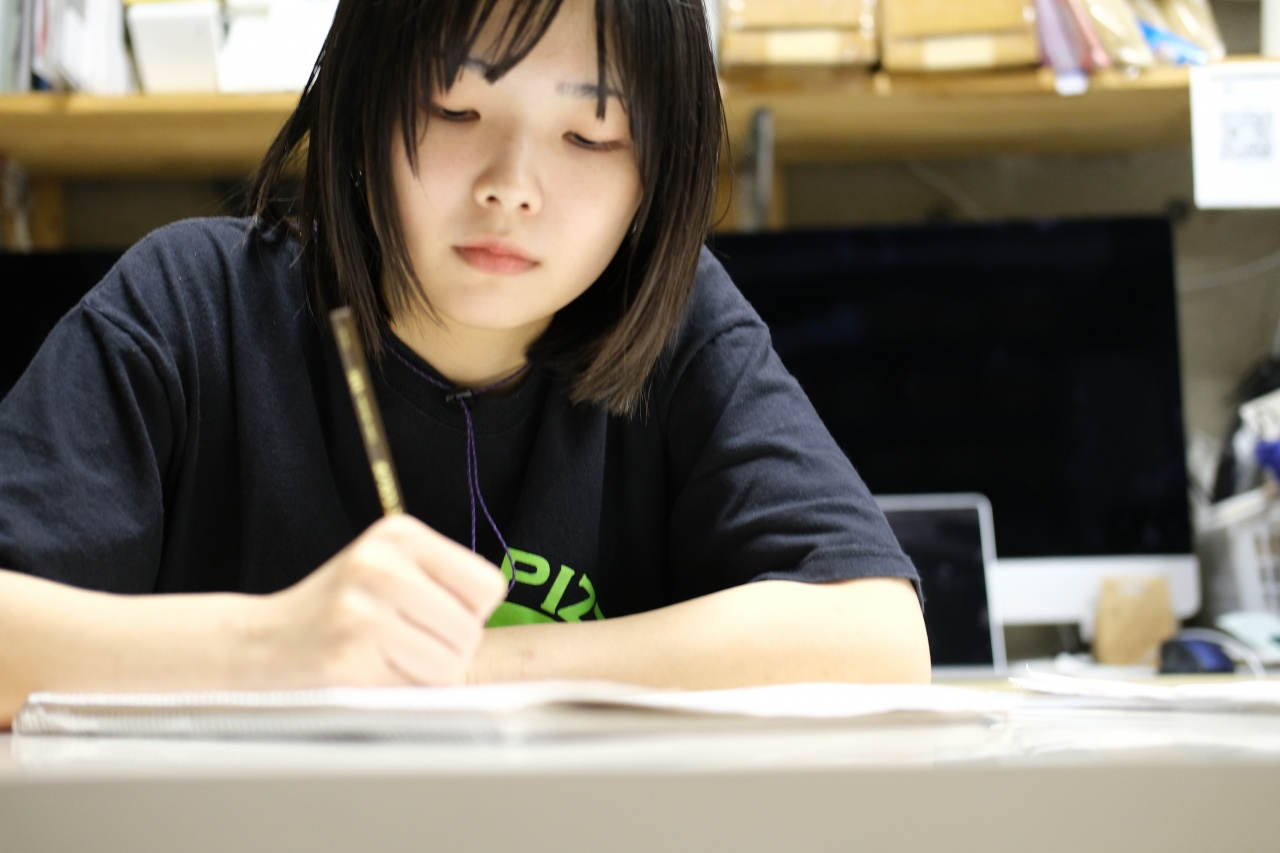 Looks like she's got something in her mind.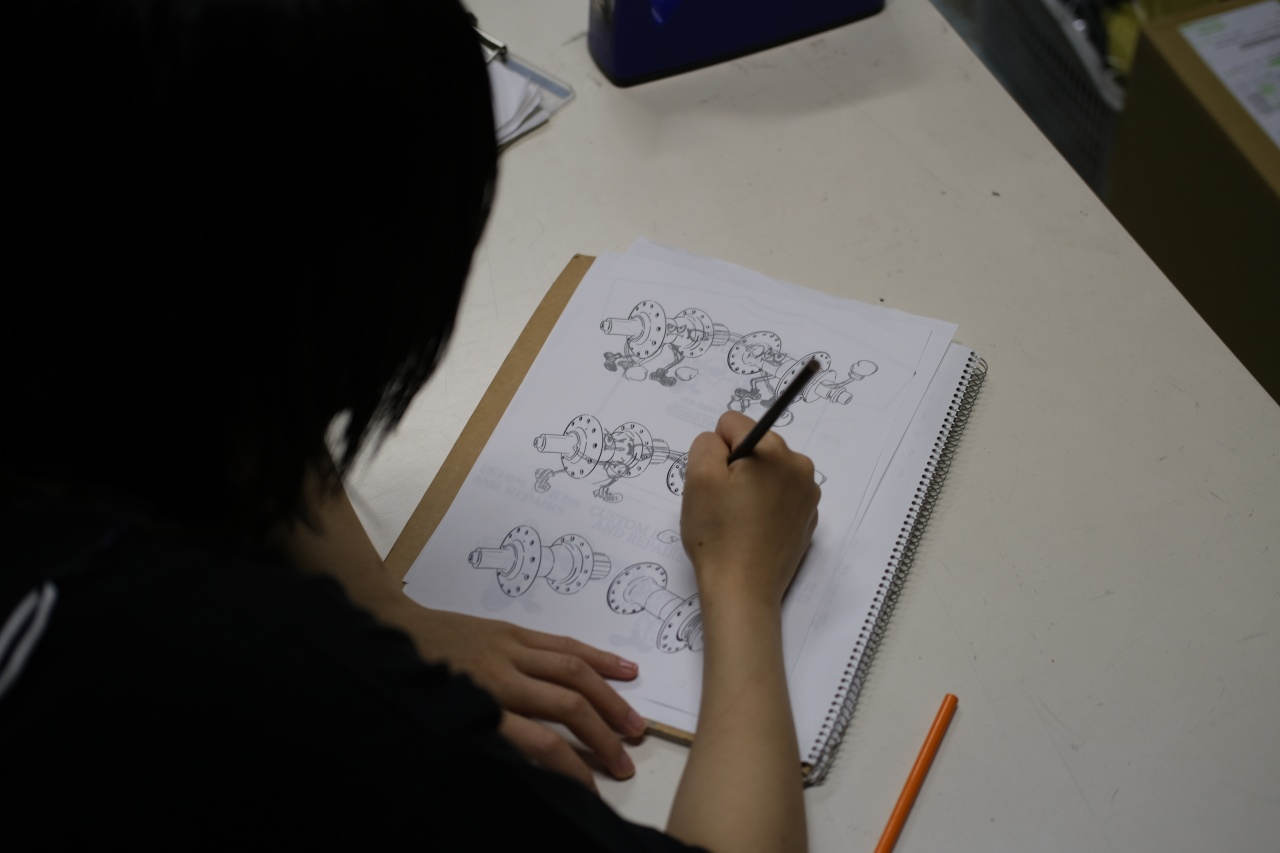 And thus, the Kamiuma Shop tee was  born.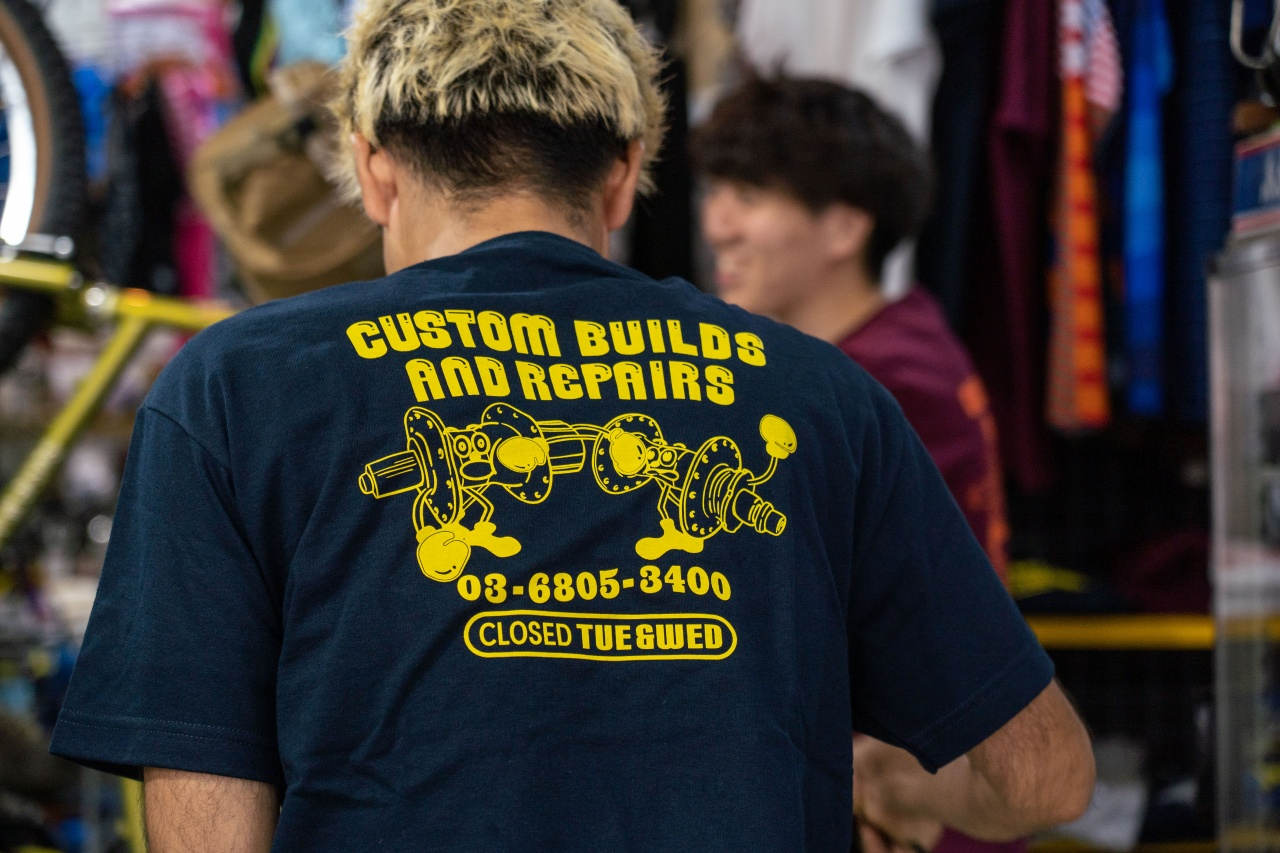 As you can see, there are two hubs fighting with a big boxing glove.
"Single speed vs Geared". According to Tani, the Kami would often have that debate, so he wanted to put that on a shirt.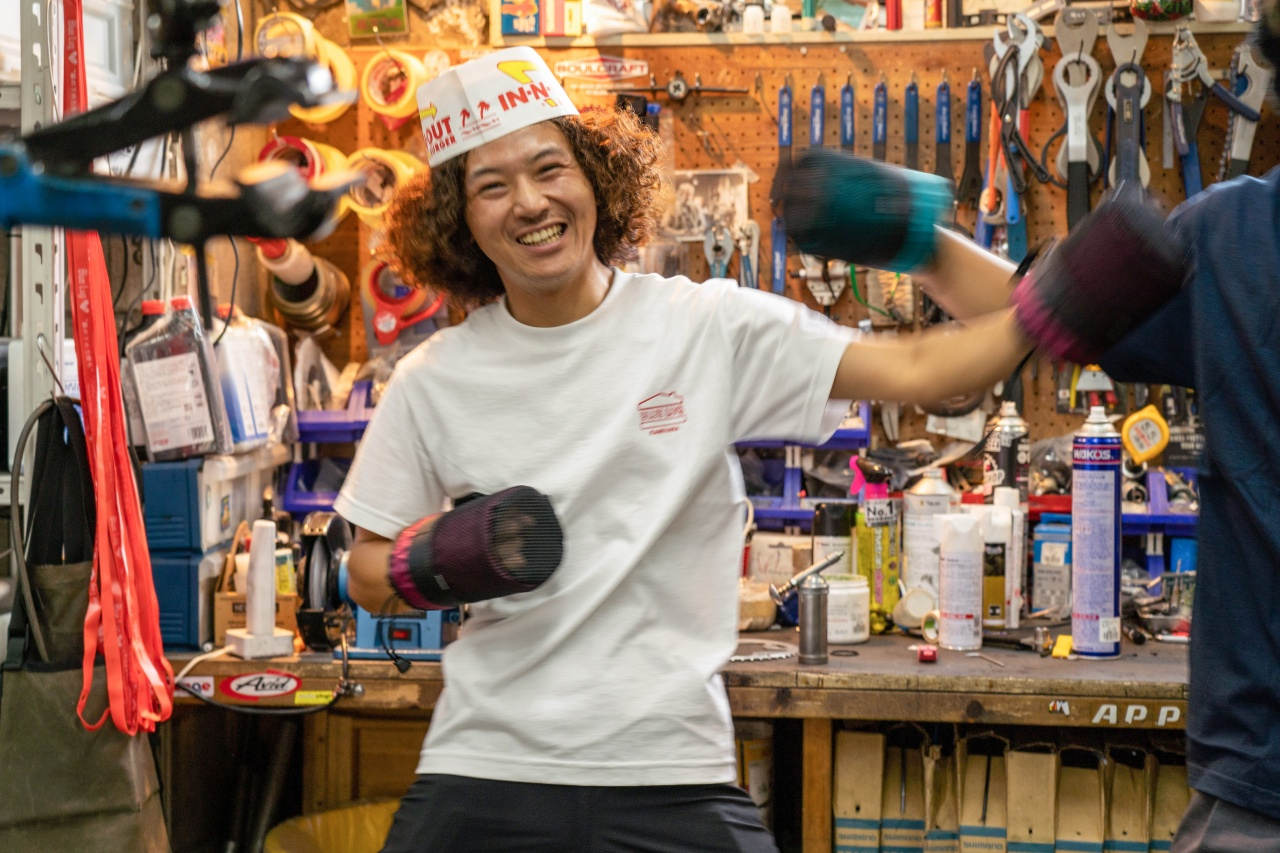 Of course, the shirt has the classic house logo with "Kamiuma".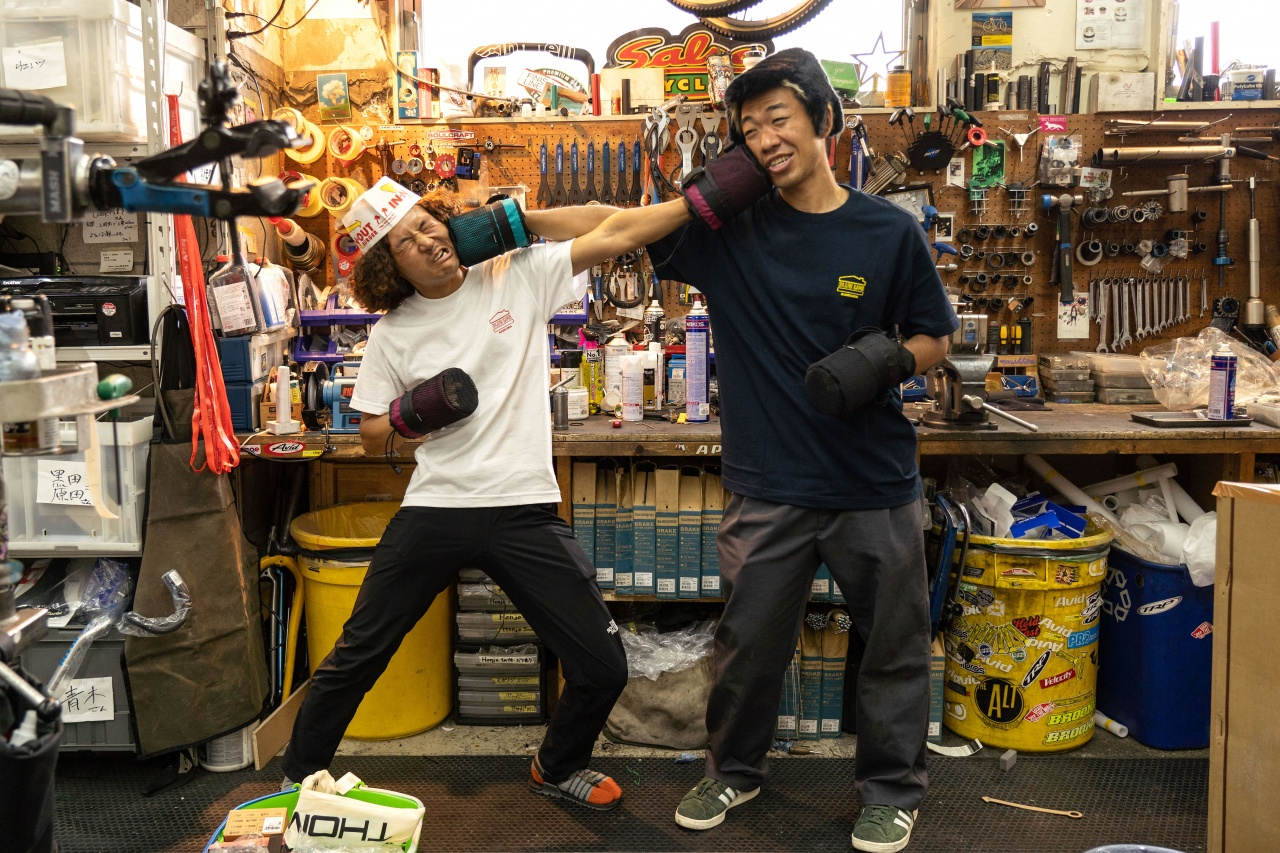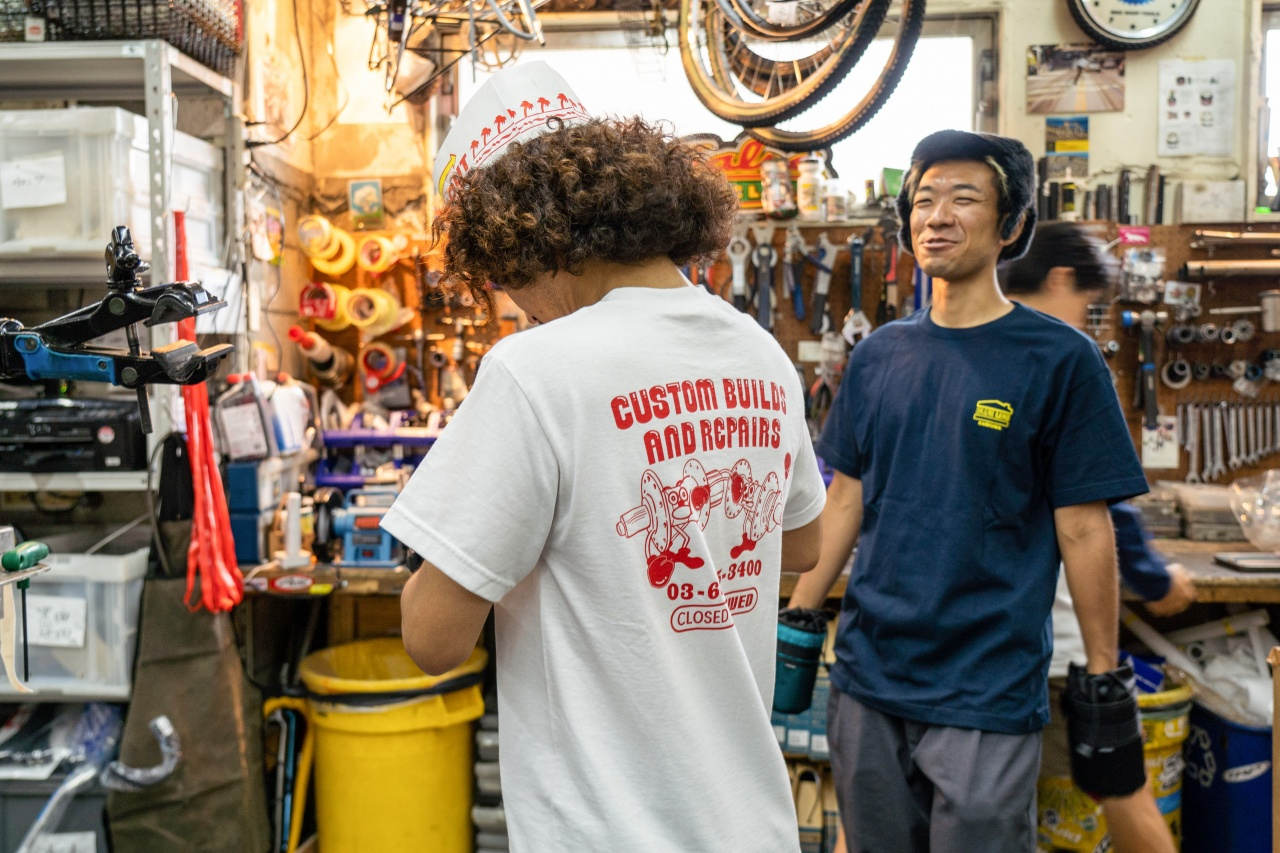 Wentz (to your left) is wearing white with red print and Issue (to your right) is wearing the navy with yellow.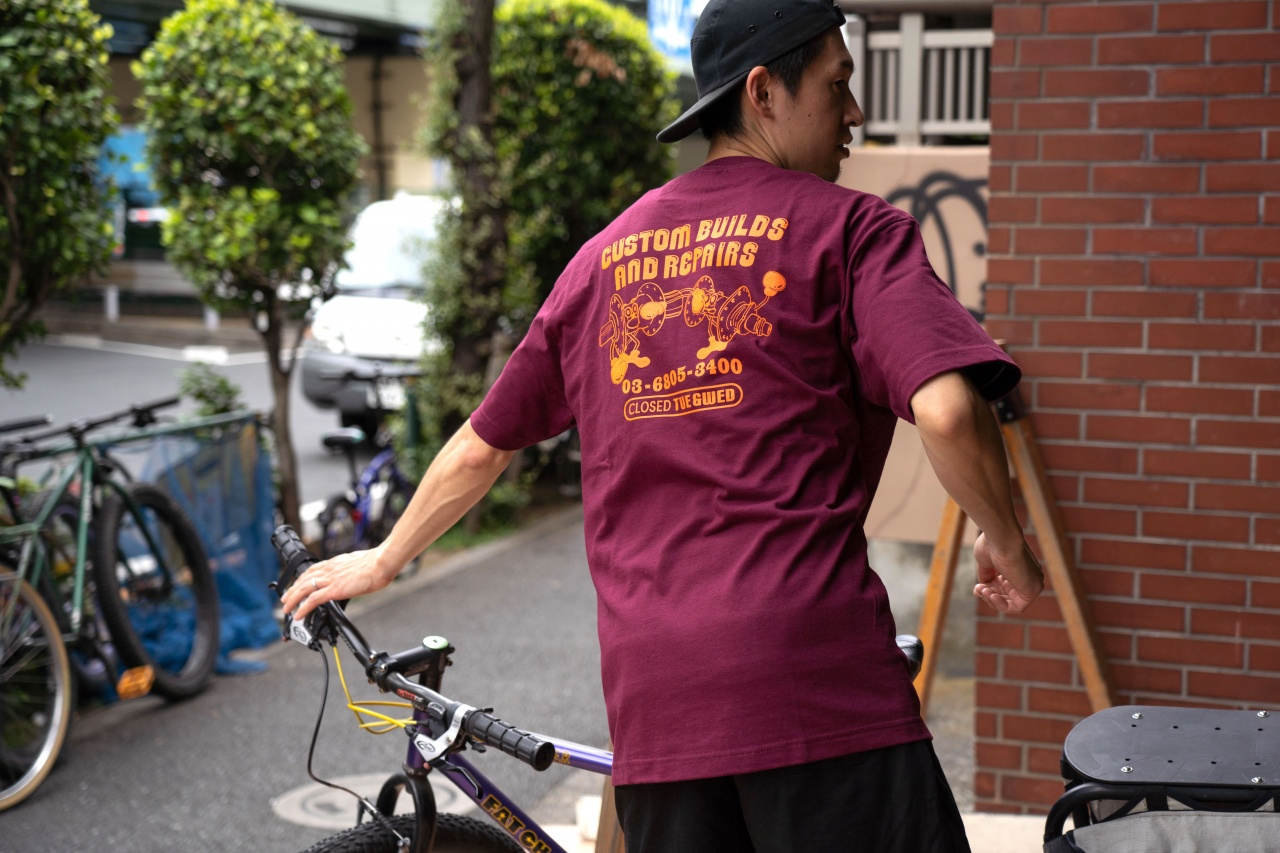 Here's Duncan in the burgundy and orange, we call it the "Tani Color-Way".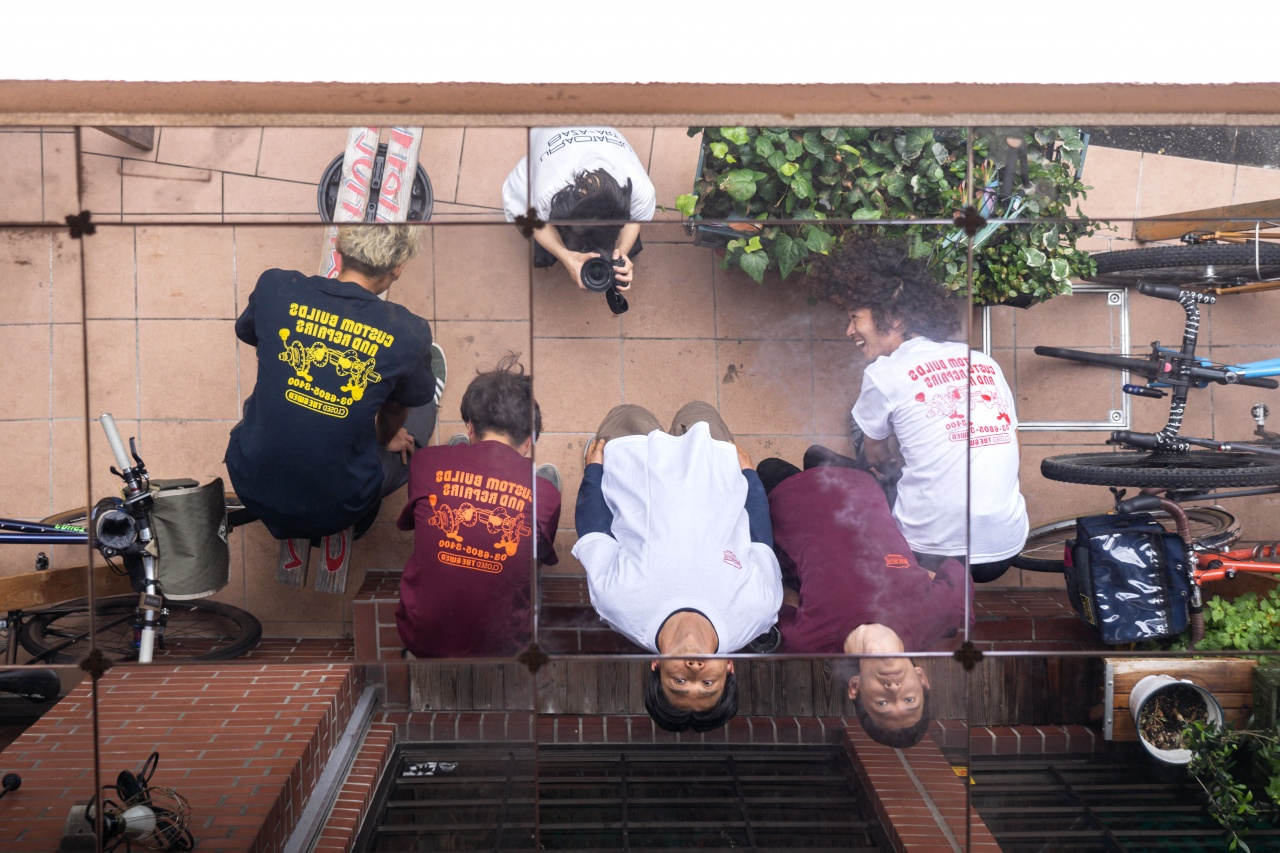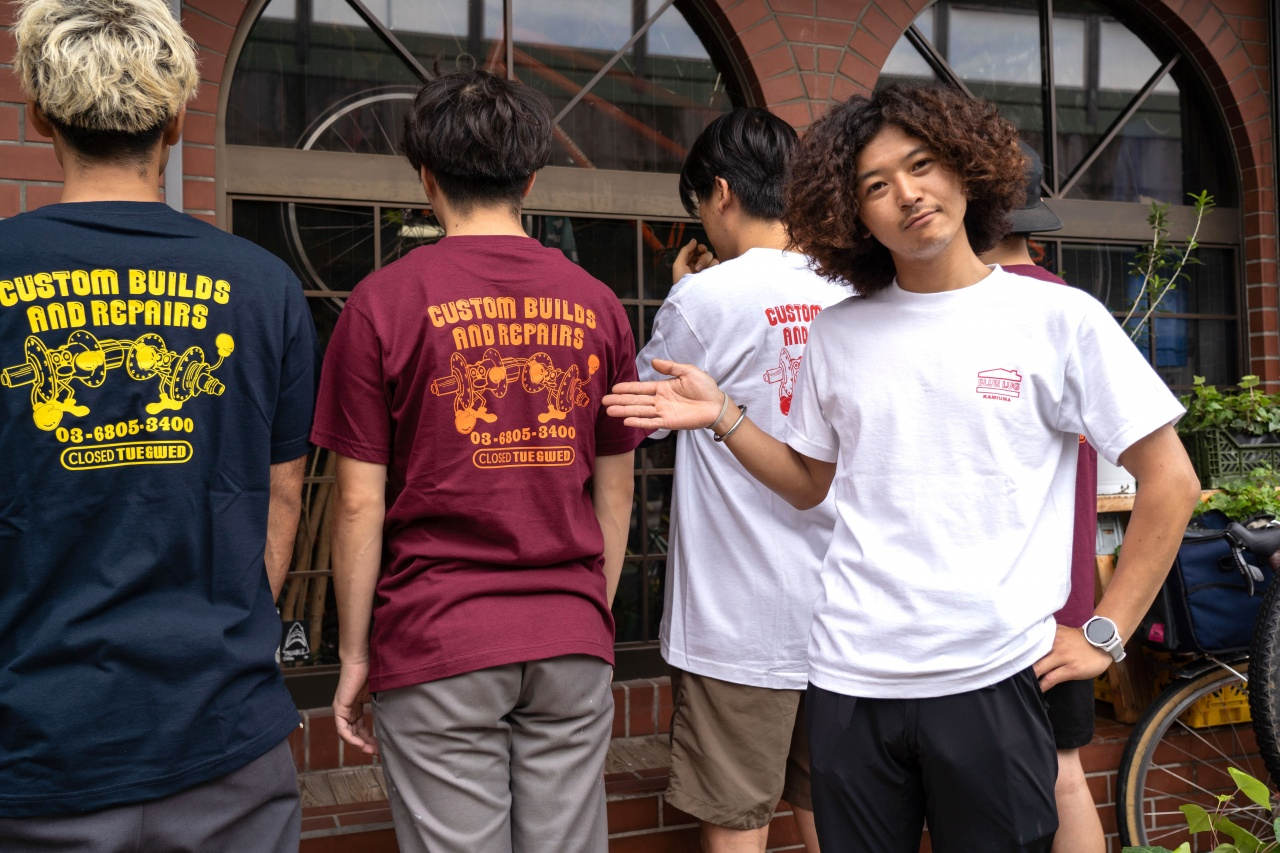 The Kamiuma Shop Tees are now available online. I hope you guys dig this one as well as ya'll liked the last two shop tees!