Joe Appaloosa
Hey, It's Tani from Kamiuma store.
Today, I'm here to introduce the recently imported "JOE APPALOOSA" from Rivendell Bicycle Works. There might already be sizes that went out of stock, but you can get it from our online store as well.
This frame sits as a "all-rounder" in the current Riv lineup, a frame that "becomes both a Thin-Riv, or a Thick-Riv".

The head badge represents a Appaloosa horse, a horse breed that has origins in Spain, which came over to the US. For this production lot, you are able to choose from two colors, the new Ana Purple, and Lime Olive which is many owners' favorite in recent years.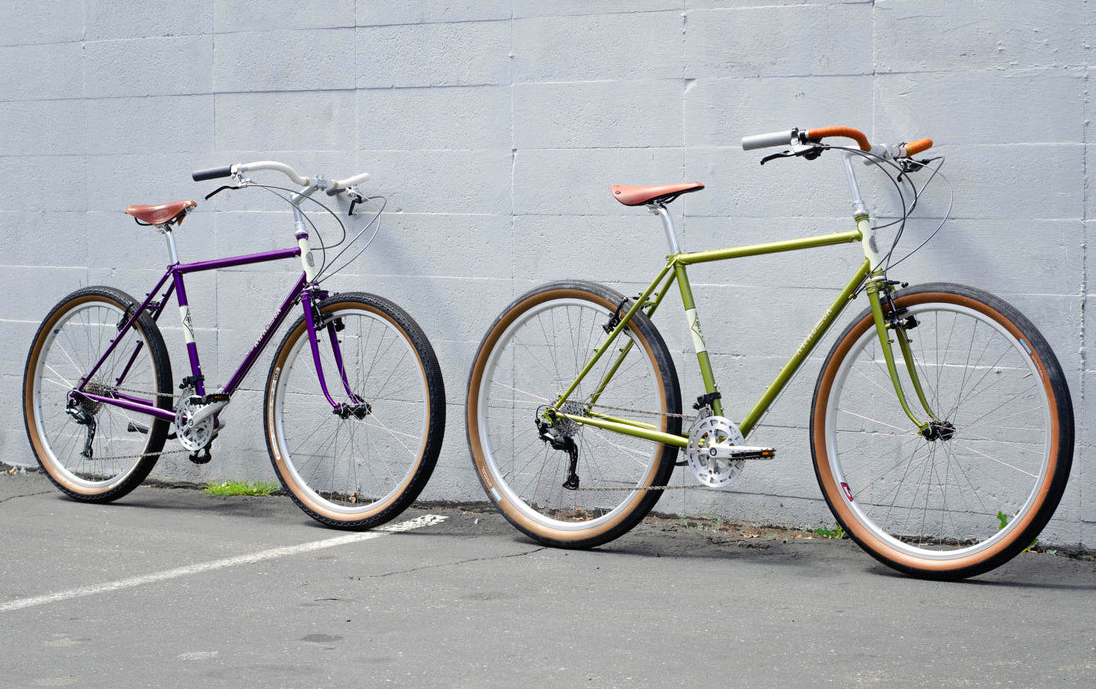 This is how it has been built in the states.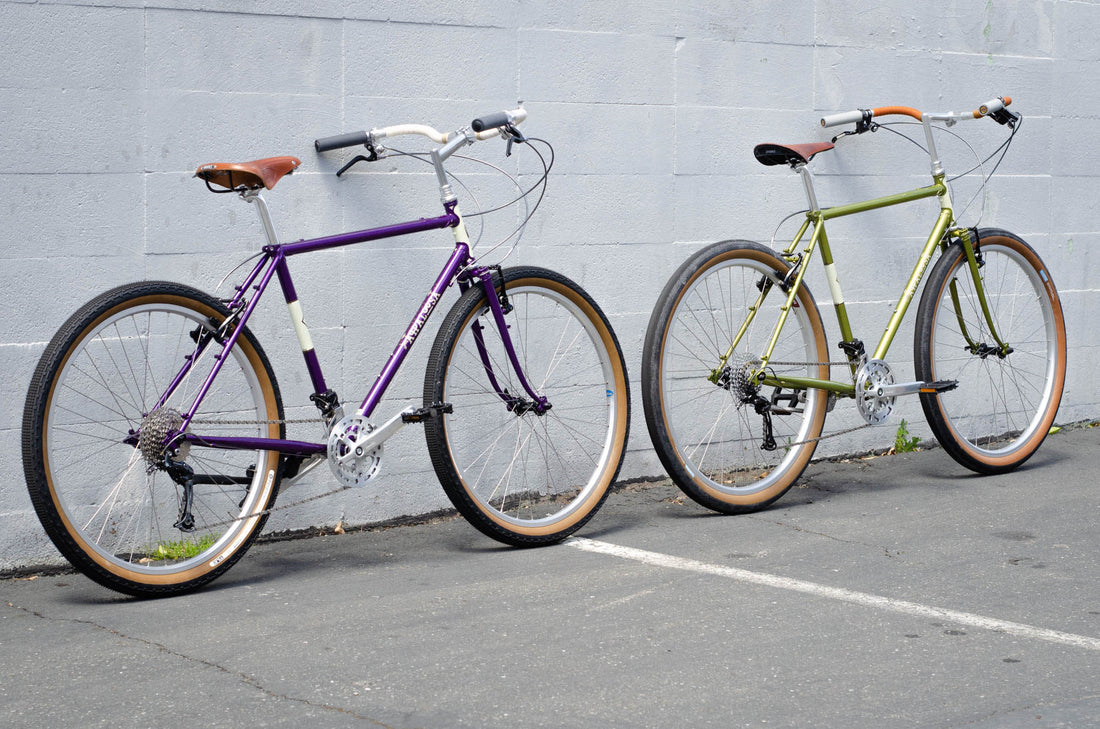 By only looking at this photo, some of you might have imagined a smooth and soft riding experience from its long chain stay and top tube, which helps absorb bumps from the road. If you are one of them, I'm pretty sure you are already a Riv nerd, or you are born to be one.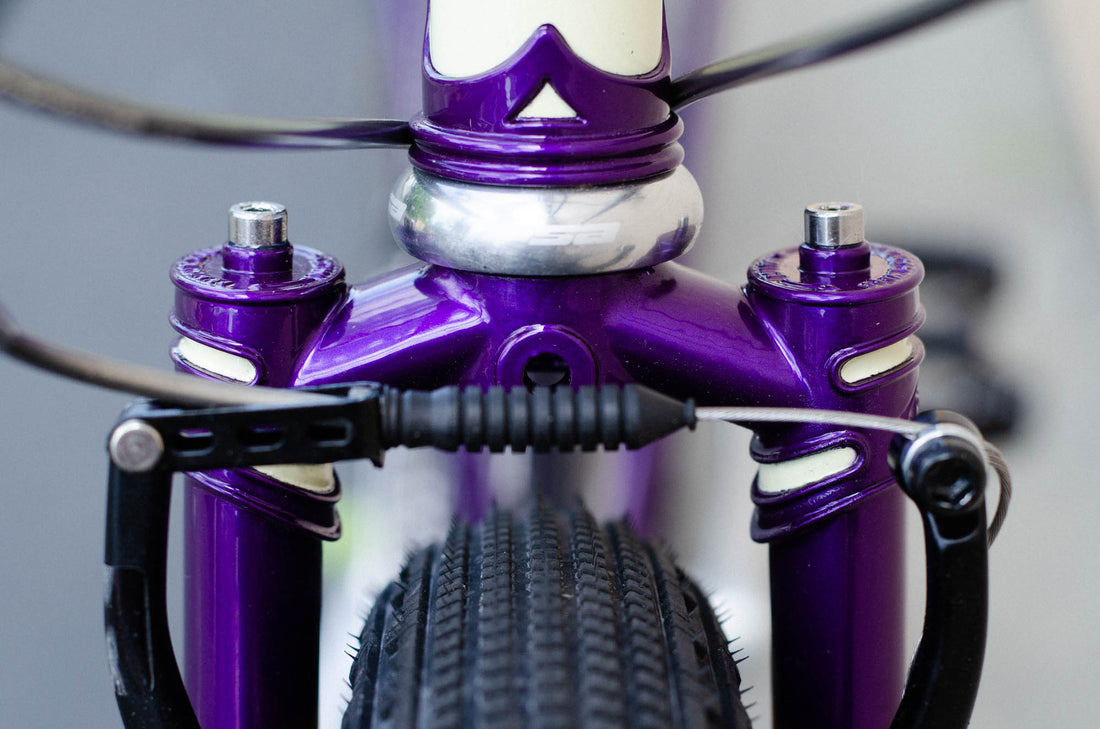 This new purple is actually a special one.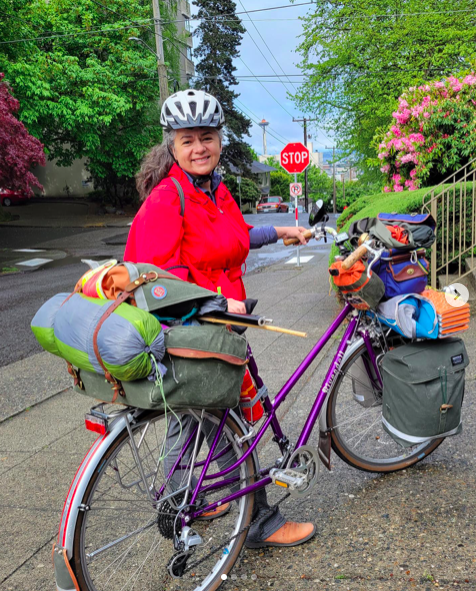 For all long-term Riv fans out there, I'm sure this purple paint reminds you of Ana-san.
Just like this Ana-san's frame, this color was only available to Rivendell's US custom made frames and prototype frames.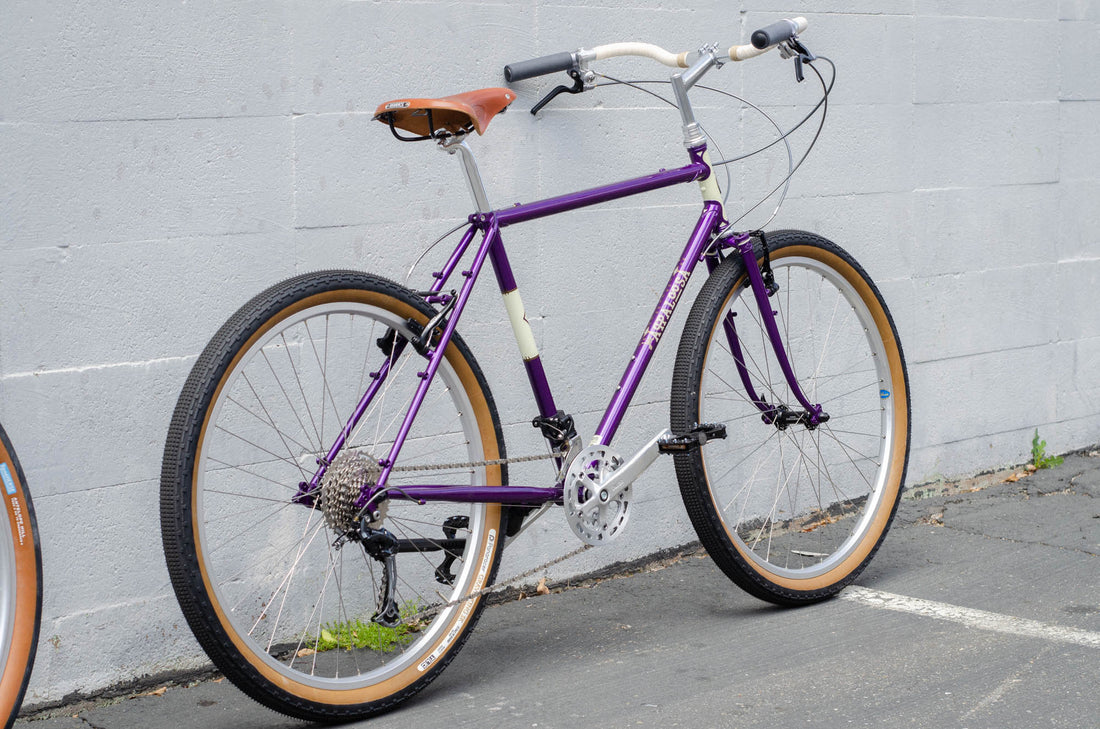 So when they announced the release of this color, I bet a lot including me have thought with slight panic, "Wait, that purple? Can we also ride that??".
So that said, I chose…


…the Lime Olive, the same color painted on Rivendell's SUSIE, CLEM, and SAM. I have been drawn into this color for a long while. (I will talk about my APPALOOSA in another blog.)
By the way, I chose the 51 frame size. 83cm PBH (Public Bone Height), 71cm saddle height. As always, the sizing of Rivendell is a bit different compared to that of other manufacturers, so if you are choosing sizes, please send us a message!
From here, I will introduce this bike borrowing Master Grant-san's quotes, with some of the previous APPALOOSA's we have been able to build for our customers.
"The Joe Appaloosa is as good an all-around bike as we make. It's 100 percent perfect for 90 percent of the riding you're likely to do, and 90 percent perfect for the other ten percent. Ideal for tires between 1.5-inches and 2.2-inches ."

"I/Grant have ridden it on the roughest, boulder trails of Mt. Tamalpais, on the soft-soiled and leafy trails in the redwood forests overlooking the ocean way north of here, on the fire-roady local trails of Shell Ridge and Briones park, and on thousands of commute miles and Trader Joe's runs. All with the same smoothish treaded 1.75-inch tires and wide-range gearing.  When I wear those out, I'll go a bit fatter."
The "Appaloosa has equal amounts of everything we like about bicycles. As versatile and all-around useful as a meaty salad, 35mm film camera loaded with HP5, an 8-foot 5wt fly rod, a Keen low-top shoe-sandal, a Swingline stapler, Toyota Camry Wagon, a Parker Jotter, Teva Hurricanes, or those Blundstone bootish shoes that also work for tromping around in snow or summer bicycle riding.  All of that usefulness, and with gorgeous details, tasteful and artsy graphics, and an expected useful life of 30+ years."

"The Appaloosa is our only model with its  own crown. We'll try to use it on a future model, but for now, it's exclusive to the Appaloosa."
And that's all from Grant-san.


This fork crown…


This fork crown (saying it again)… it was a difficult decision to choose between this and the ATLANTIS, but this details on the fork made me choose the APPALOOSA.


It's a bit heavier than the ROADINI, the HOMER, and the SAM HILLBORNE, but can carry more load, that's the Appaloosa.
But it can wear 40mm ish tires to be built as a Thin-Riv, and achieve a smooth ride, that's the Appaloosa.
Or you can make it wear 2.2″ off-road tires and play in the wilderness as a "HilliBike" like the GUS or the SUSIE, that's the Appaloosa.
Because it is made for many purposes, it can take many forms depending on the use of each rider, and is a true all-rounder. It will be a great choice for your first Riv! For current/former Riv owners, you will be able to completely change the type of build you want to get out from this bike.
So please, add this bike into your all-time favorite life-long buddy bike!