Fairweather New Packable Rain Poncho
We've renewed the Fairweather Packable Rain Poncho!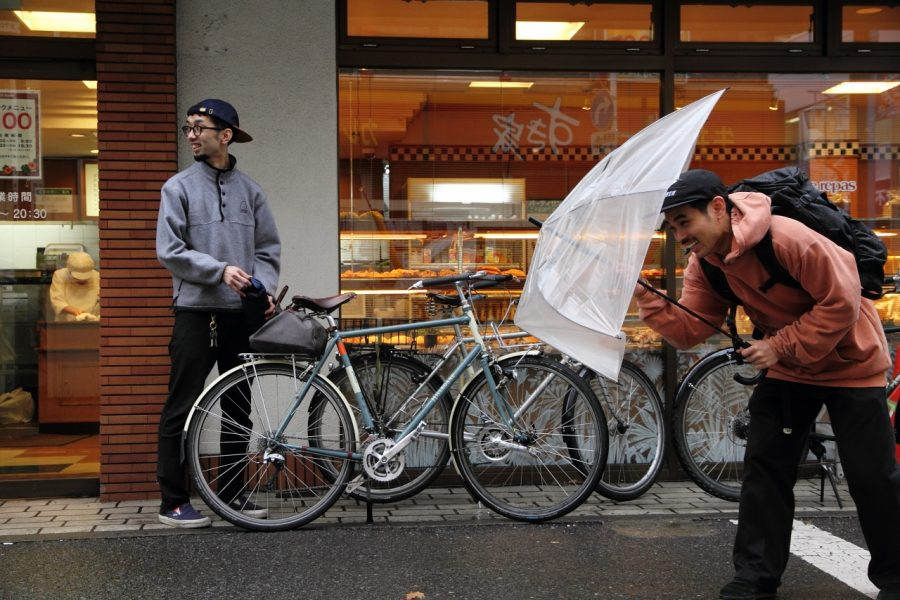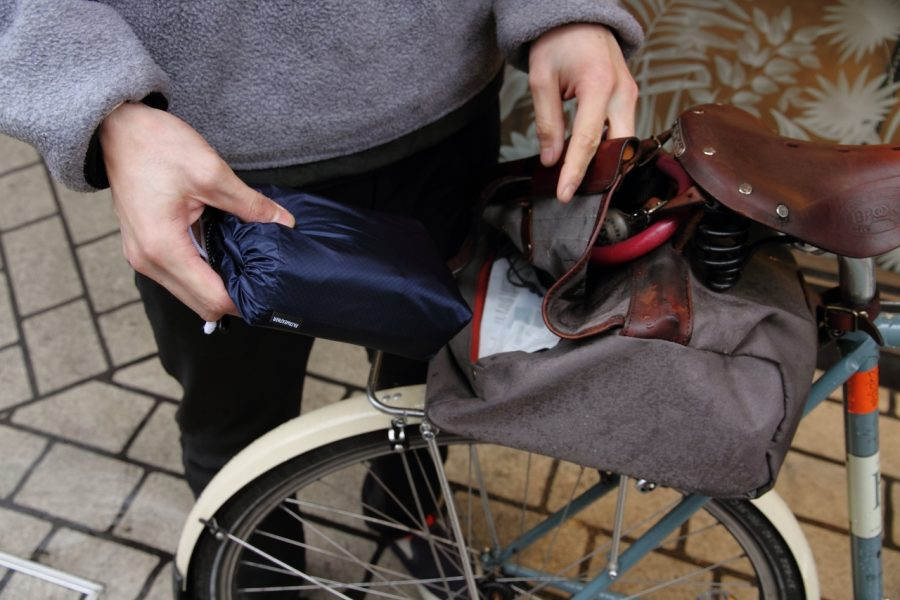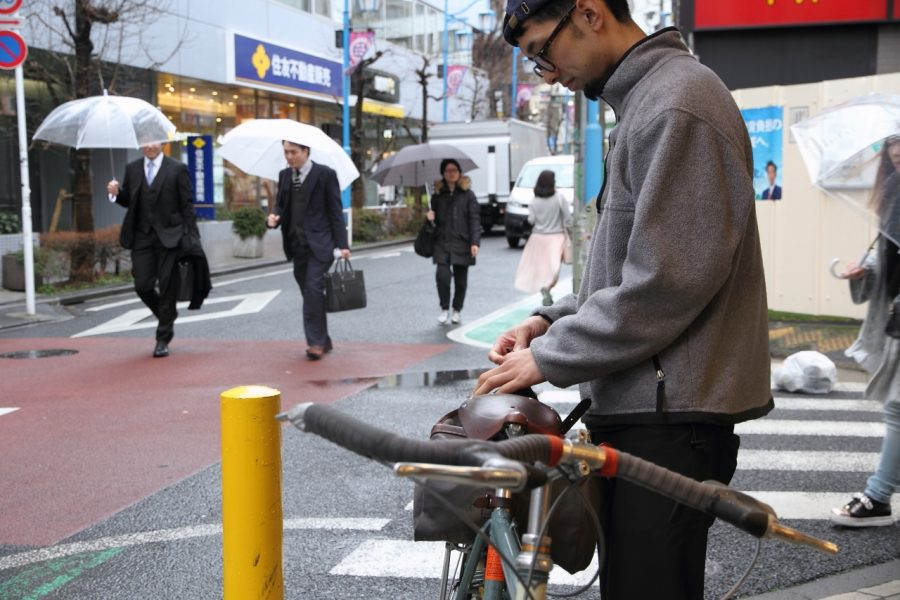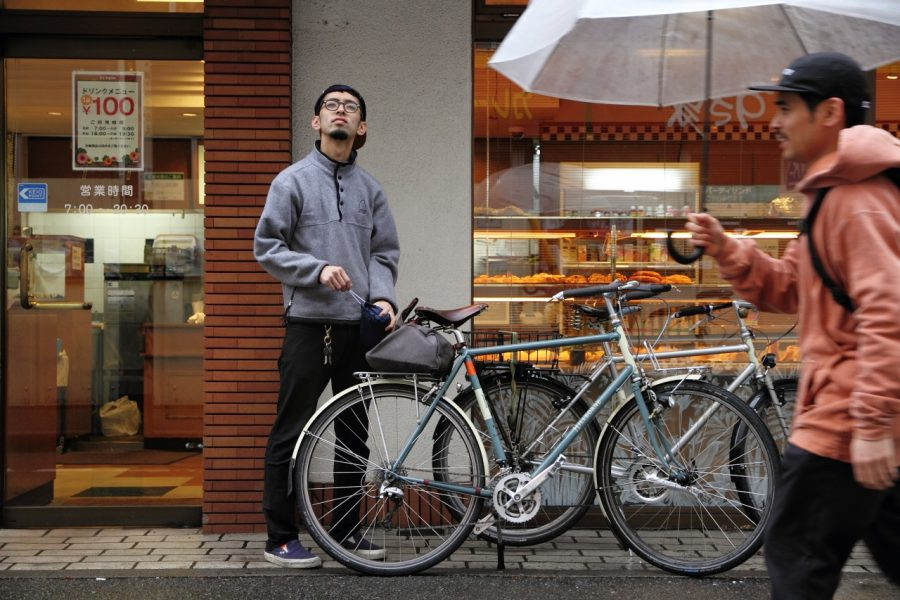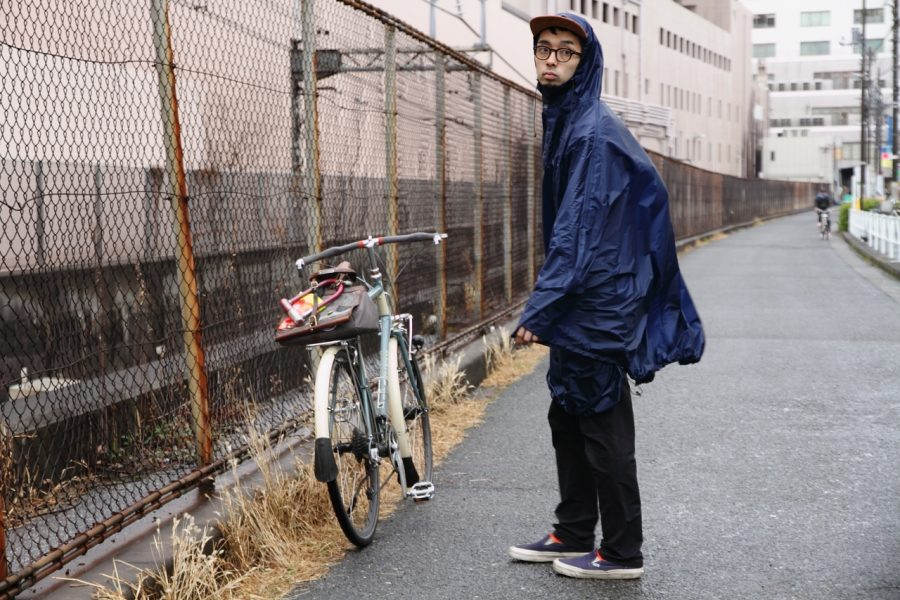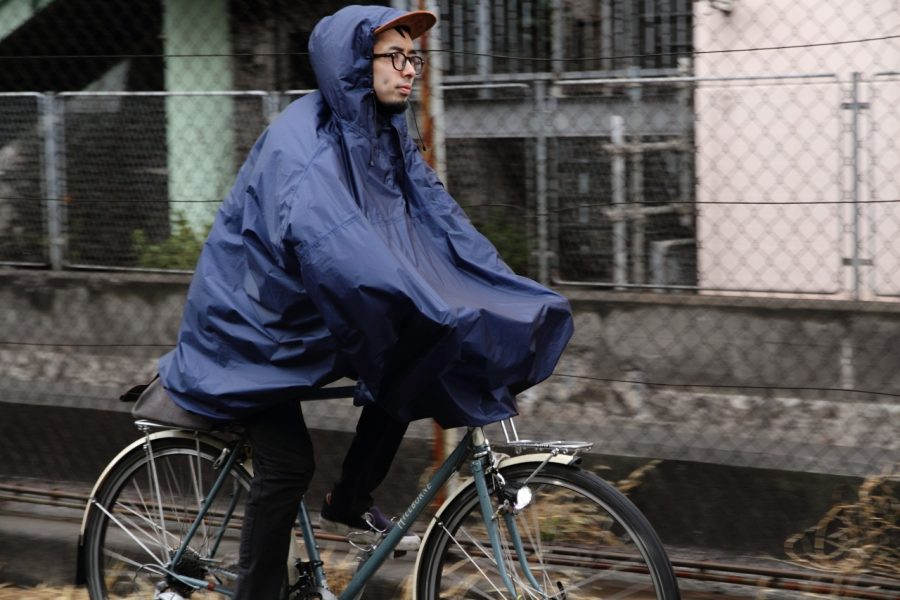 First of all, we used the better fabric for the new version. Invista's Cordura ripstop nylon is recognized for their long-lasting durability and water resistance. This is the same material as our dry sack and packable sacoche.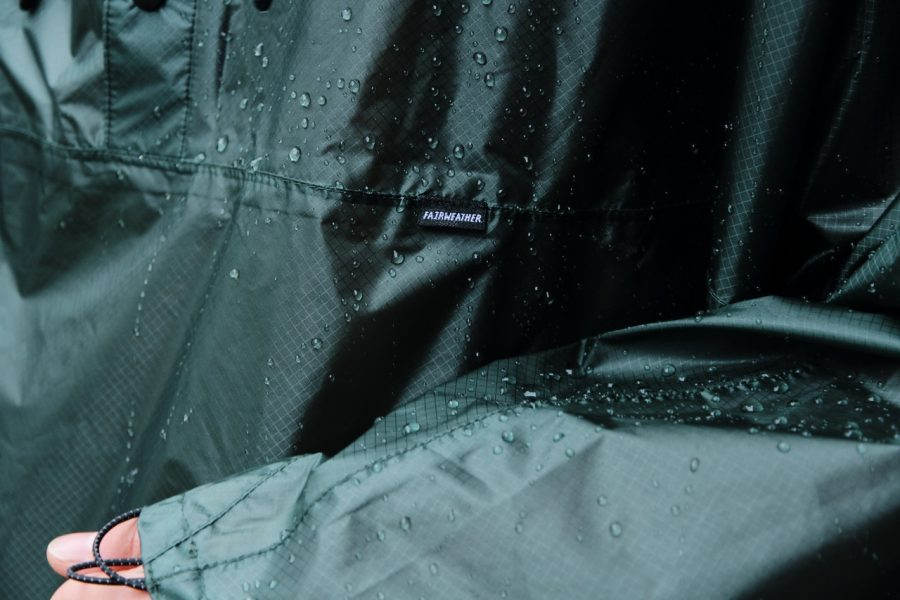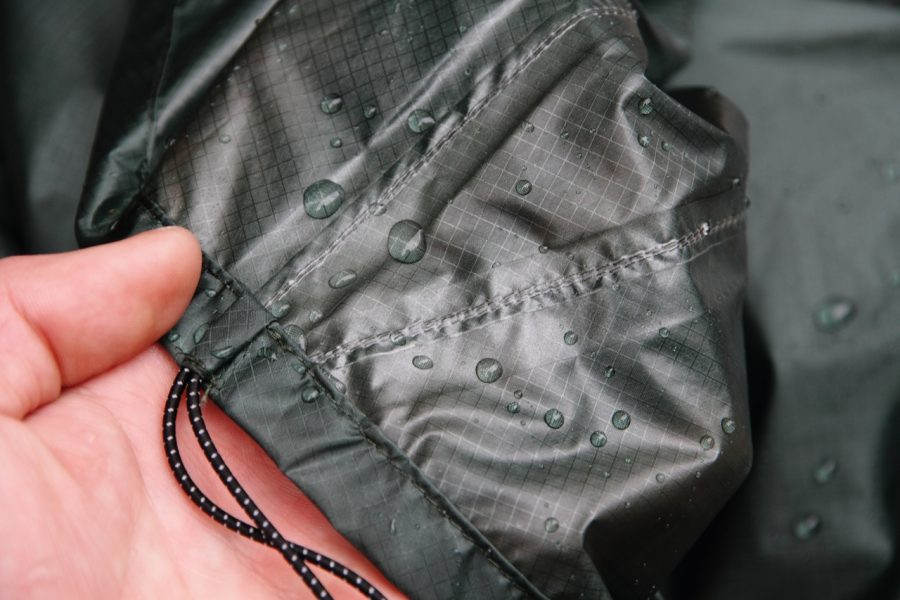 Waterproof seam sealing tape is put on the stitches. It prevents water from seeping completely.
In addition, we add a new color, algae green, which is pretty unique, not military khaki or outdoor lime green.
We also added large size for tall people. Now, 2 sizes are available!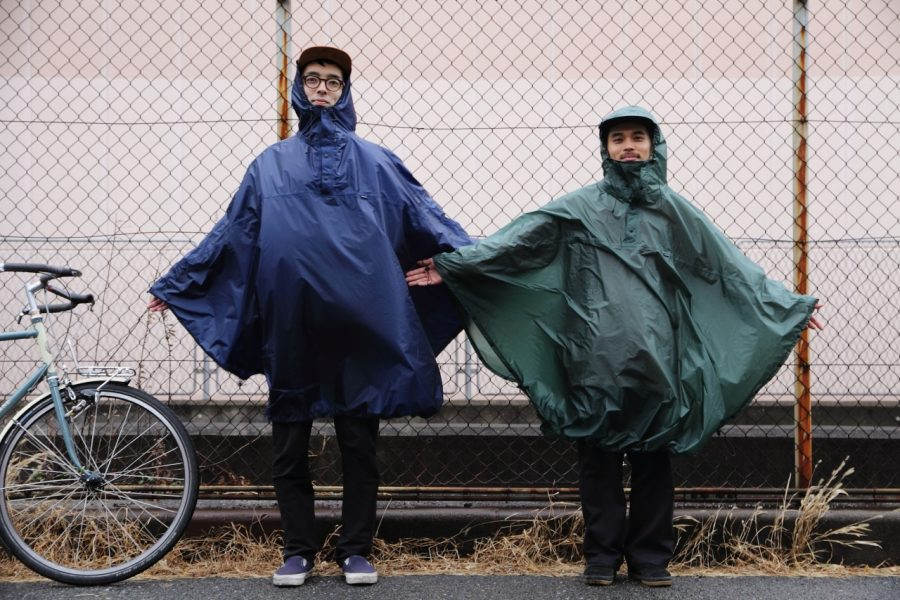 The photo above ↑ : The model on the left side is 184cm tall and wearing large size. I'm on the right side, 162cm tall and wearing medium size.
The photo bottom ↓ : The model on the left side in 170cm tall and wearing medium size. The right side model is 190cm tall and wearing large size.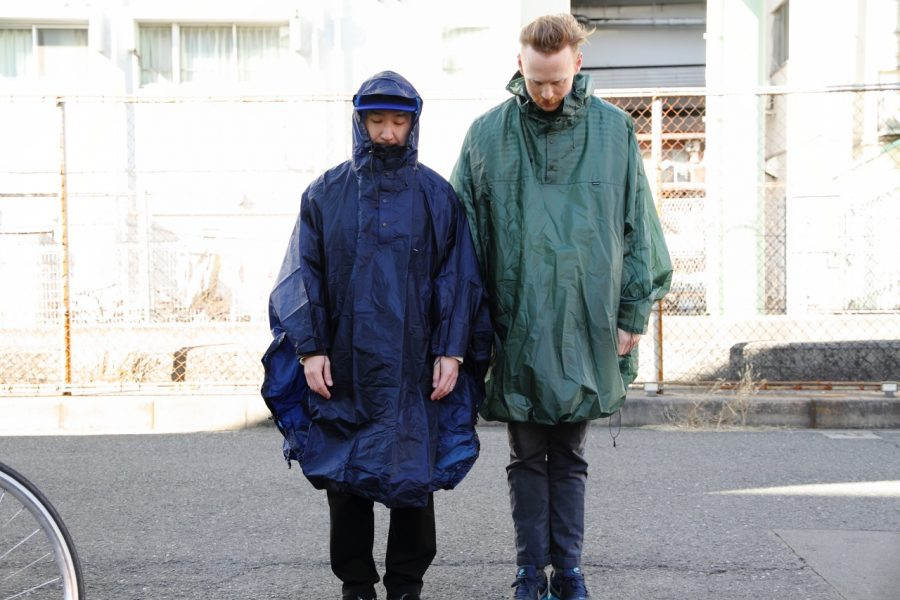 Here is spec,
Medium : front length 98cm, back length 108cm, and sleeve length 85cm.
Large : front length 100cm, back length 110cm and sleeve length 104cm.
The big difference between large and medium is the sleeve length. Large has 19cm longer sleeves.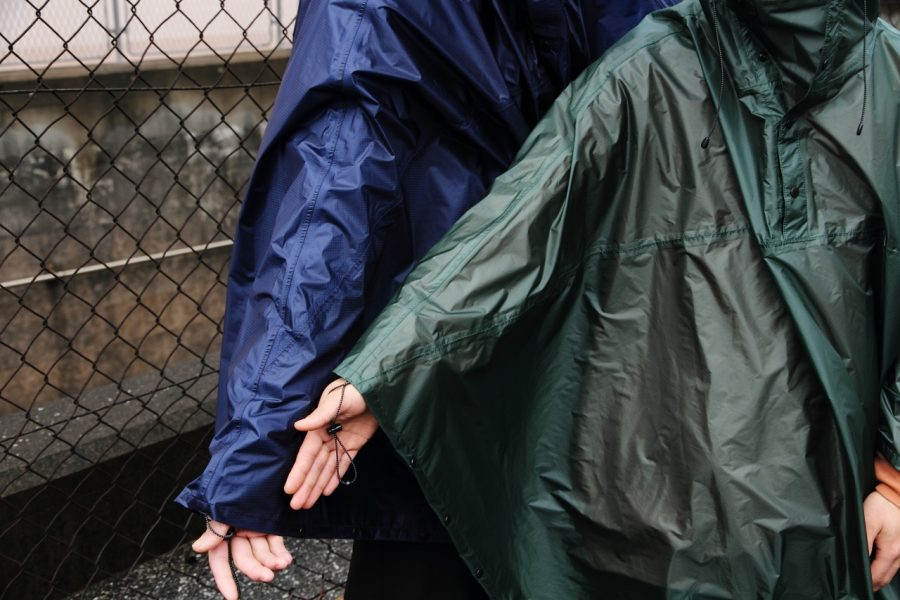 Medium size is designed for people who are 140cm (4.6ft) tall to 170cm(5.6ft) tall.
Large size is for 170cm (5.6ft) tall to 200cm(6.6ft) tall.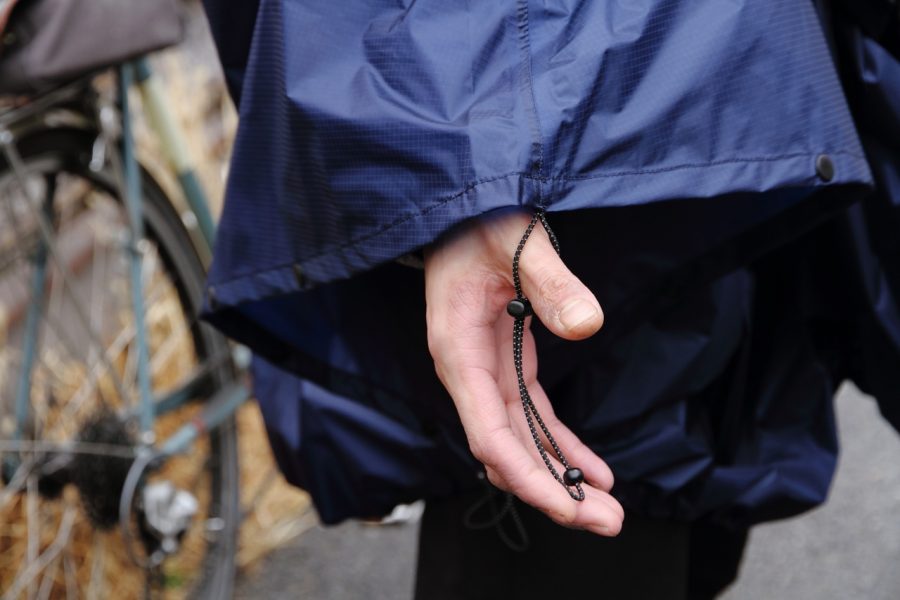 There are thumb loops to sit right over your arms and handlebars. You can extend your arms when you ride a bike.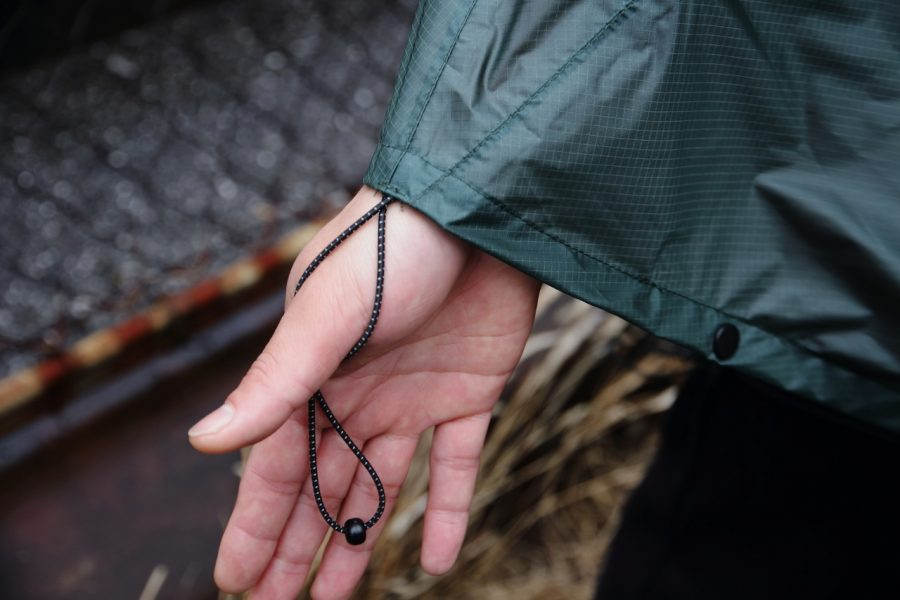 There is enough room to accommodate a backpack underneath.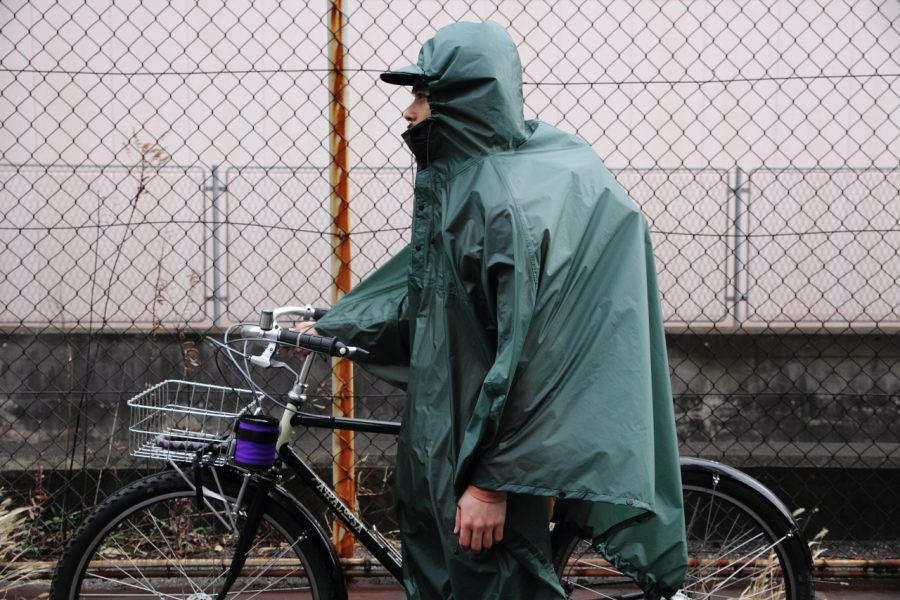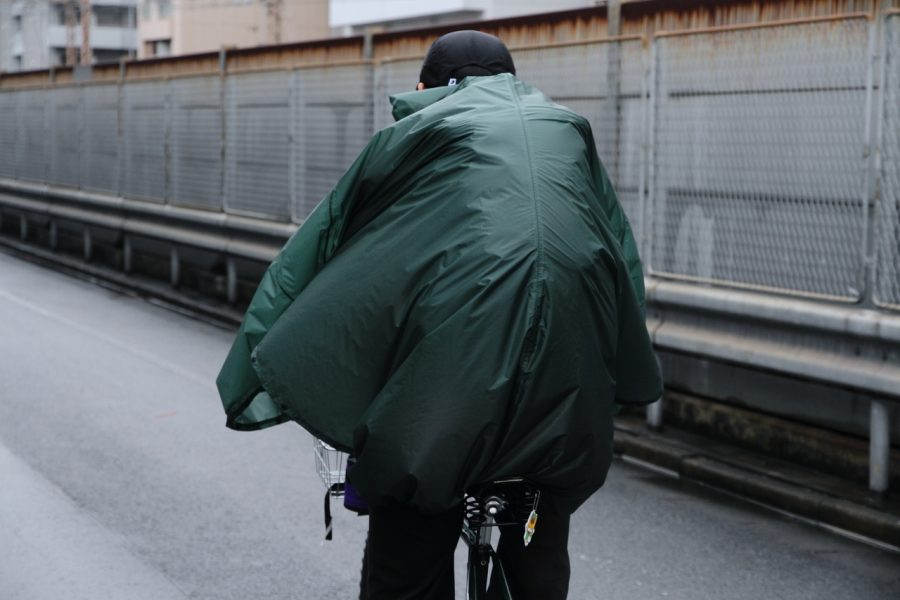 The adjustable drawstring-hemline provides maximal rain protection in bad weather.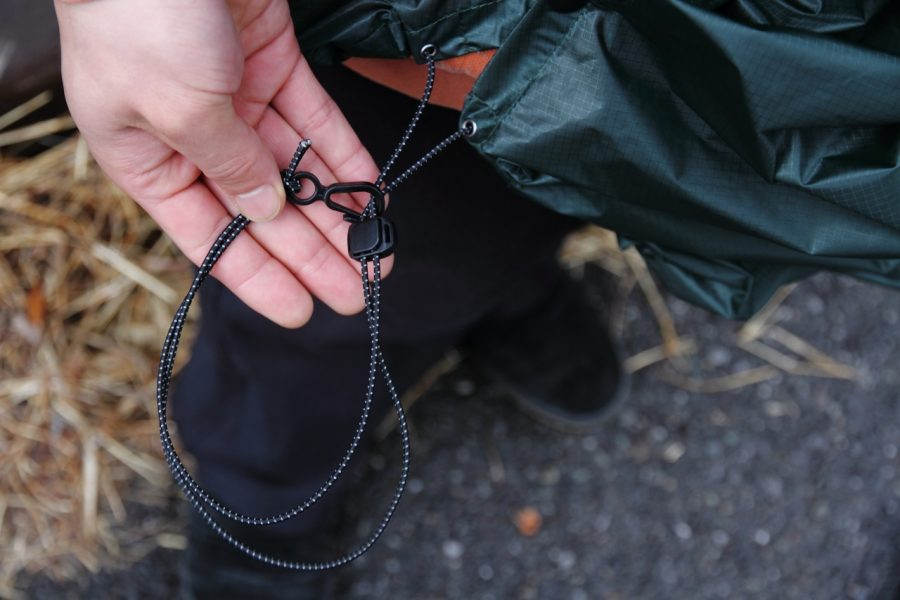 The drawcord has a hook so you can make it compact.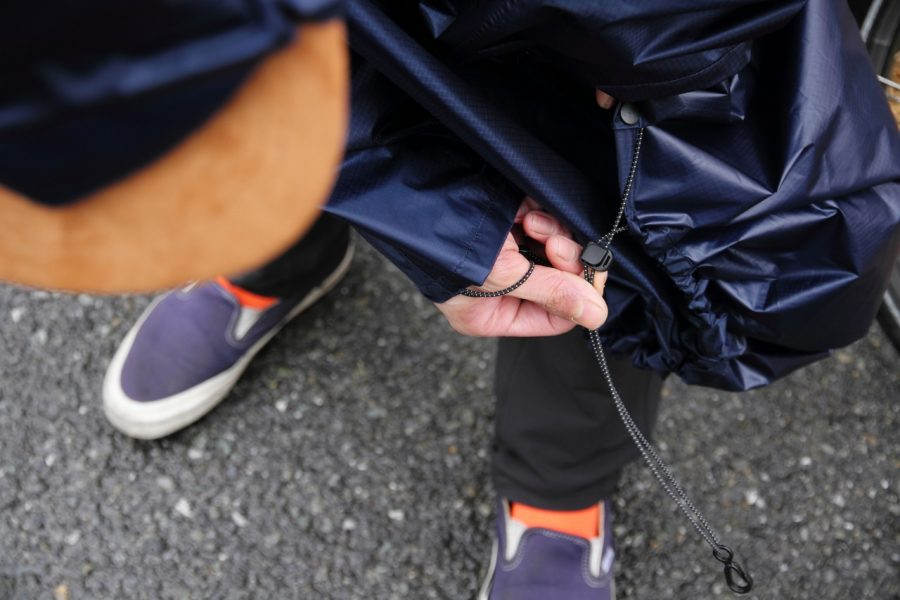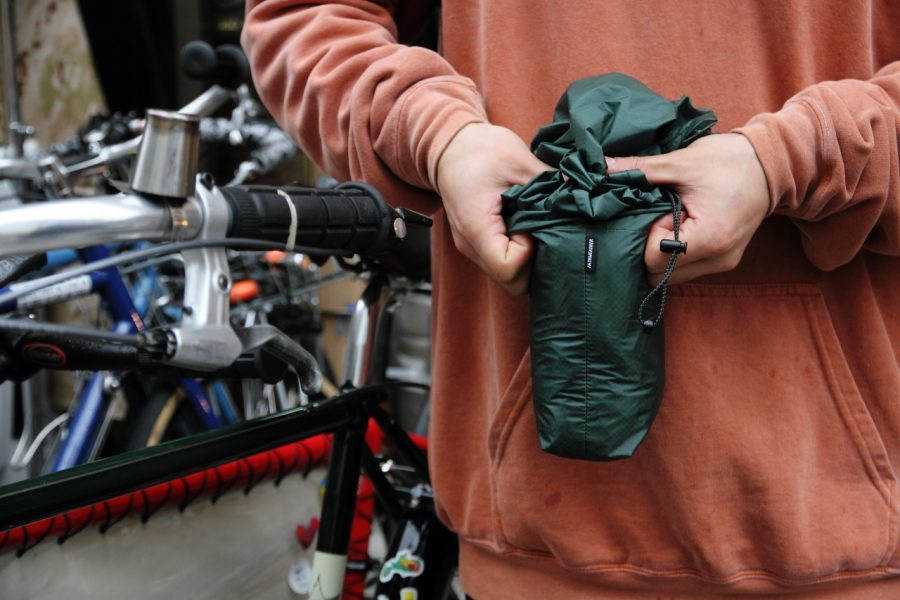 Very easy to repack.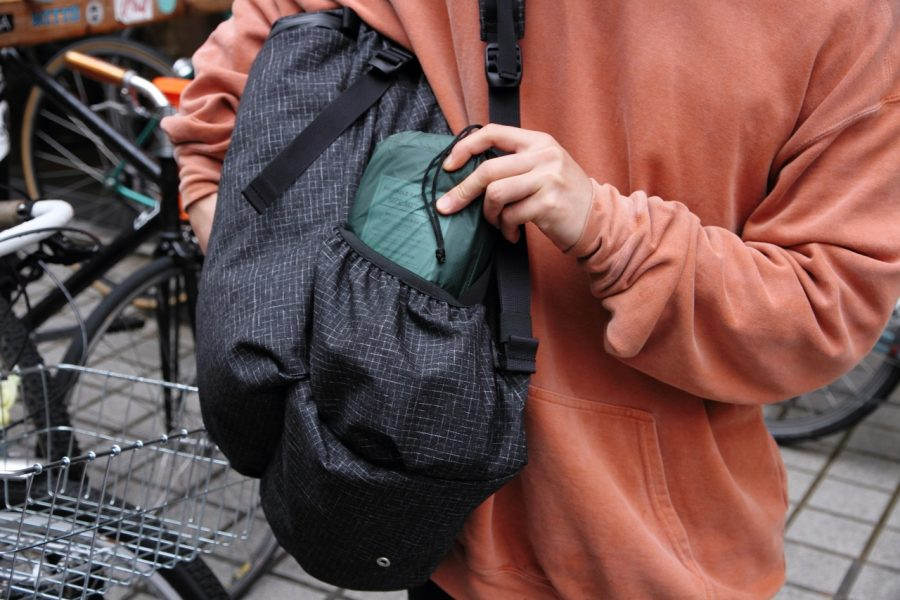 In Japan, summer is famous for a heavy rain shower. I always bring one with me.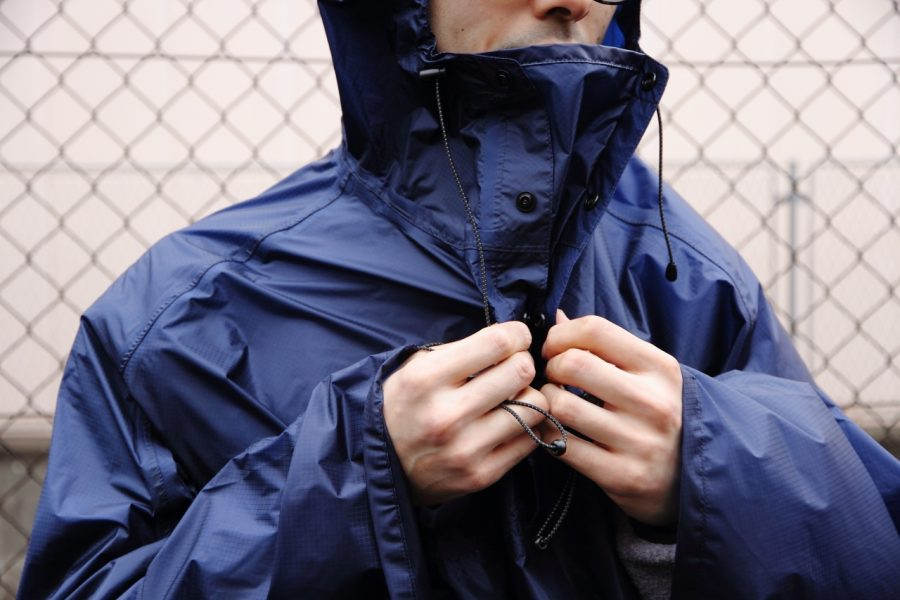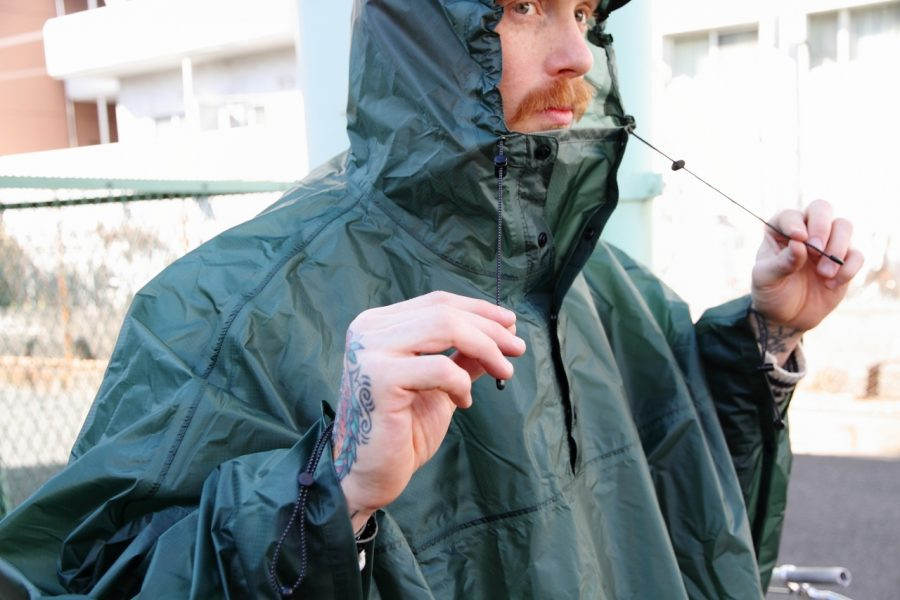 We used thicker fabric for the brim of the hood. It keeps rain off your face.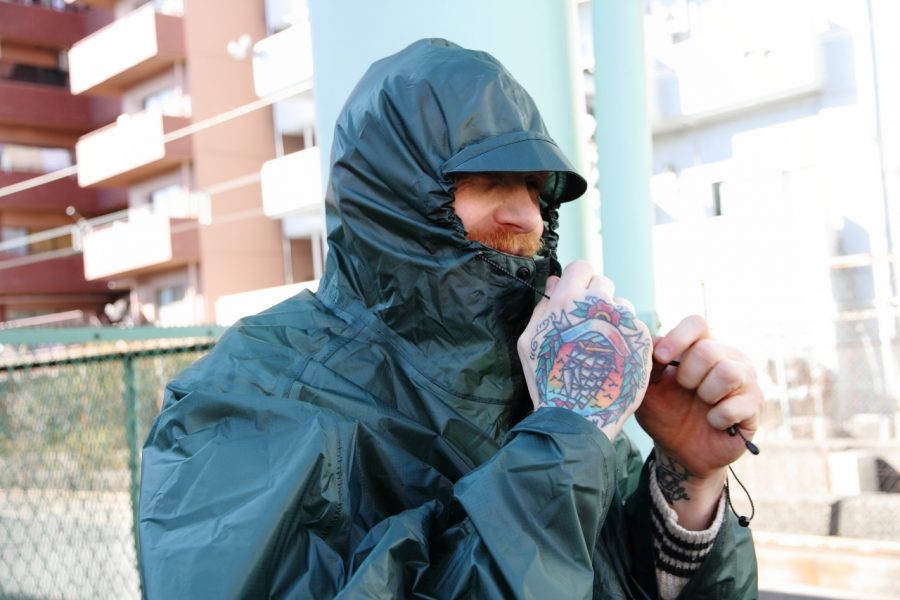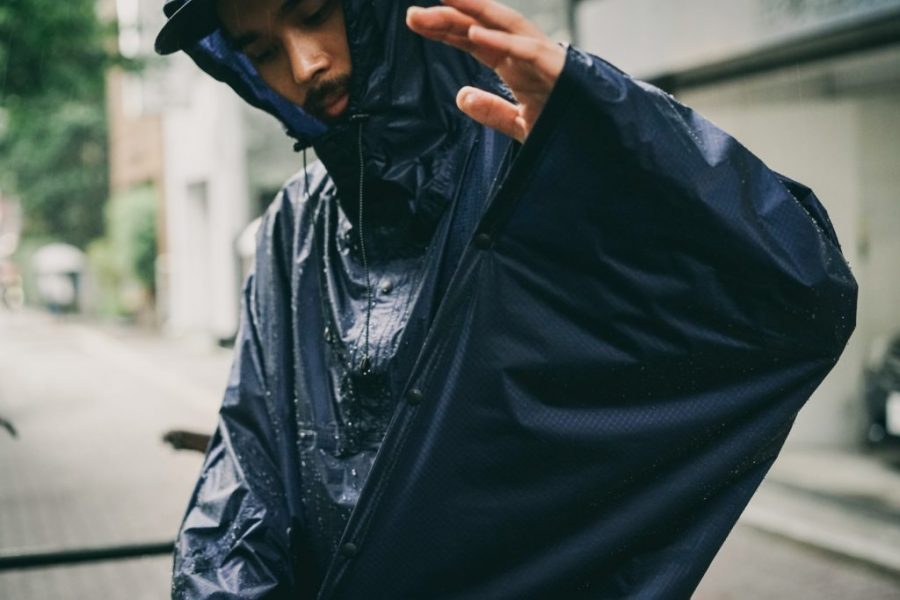 You can use snap closures on the side to avoid flapping by the wind.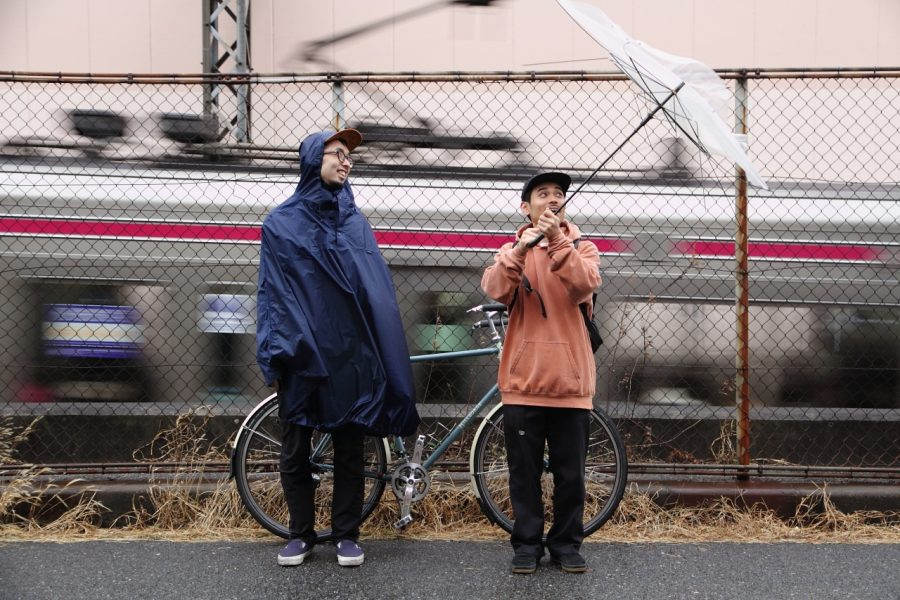 Please check them out! Highly recommended!