Dia-Compe MX-2 Brake Levers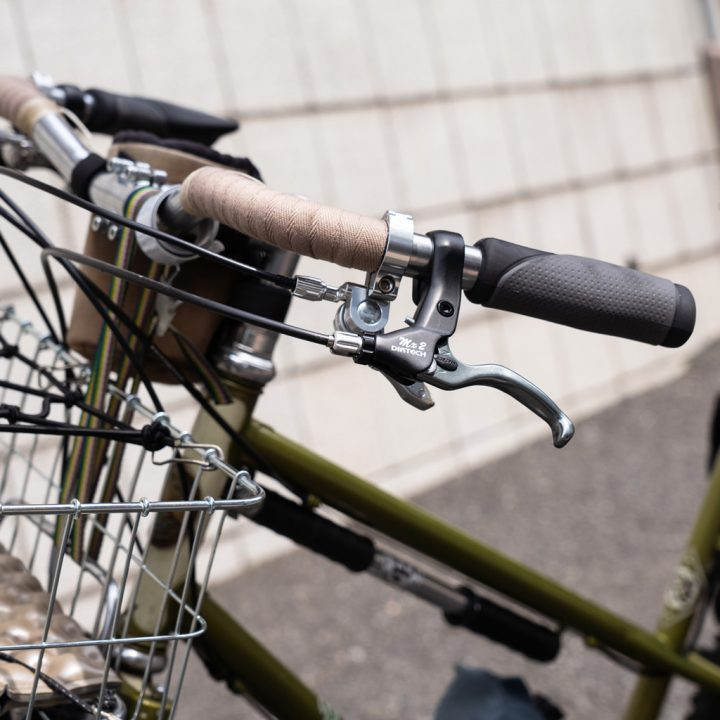 The lack of V-brake levers had been giving us a headache recently, whenever we are building a Surly or a Rivendell bike.
Yes, we have Paul levers but as you all know, they are not cheap. As for Shimano levers, the 3-4 finger levers sometimes feel a bit too long for some of us.
We're probably just bitching at this point, but we felt the need of decent looking levers with a decent price. In situations like this, we would always talk to Mr. Yoshigai over at Dia-Compe.
Dia-Compe has only a few V-brake compatible levers. The MX-II levers stood out to us the most when looking at Dia-Compe's product line. Mr. Yoshigai was nice enough to even make them in a color they originally haven't made.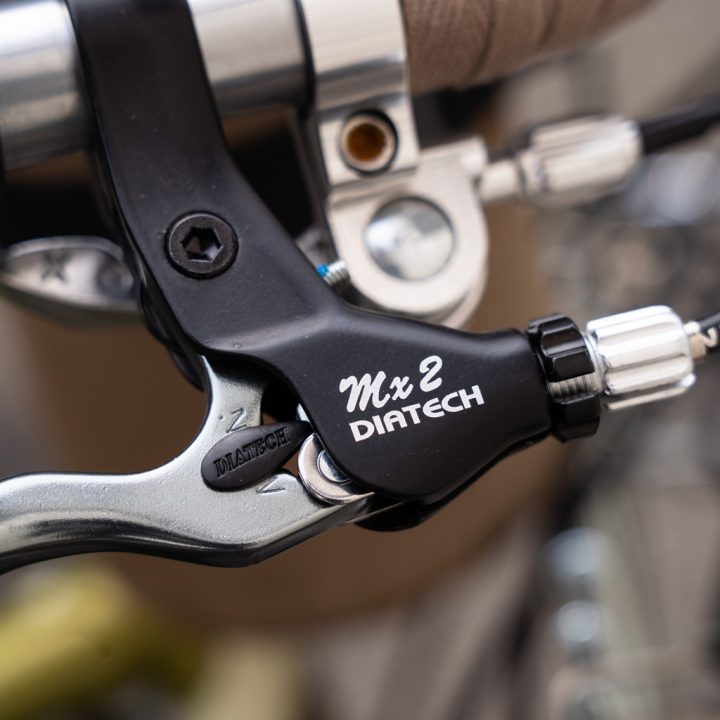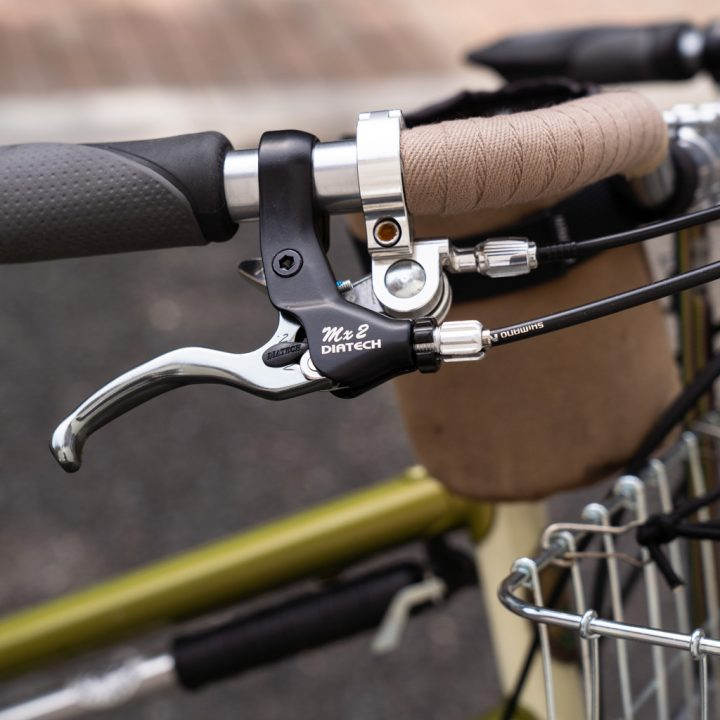 Yes, I know it looks silver but the levers are in a pewter-ish grey-ish color.
2 finger levers are always great to make the cockpit look slick. The levers feel great too. They'll look pretty nice on Riv bikes.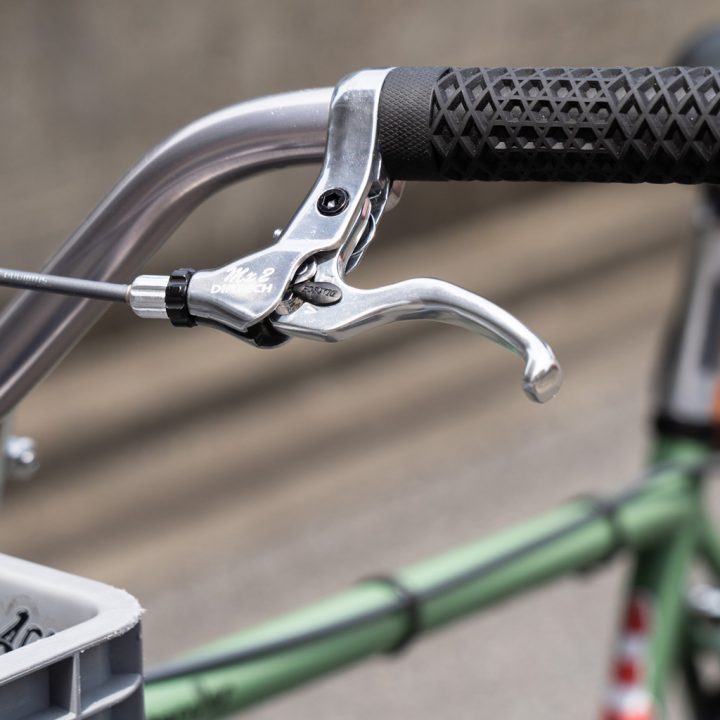 Okay, this one is silver, or polish.
There aren't many V-brake levers in the market if you think about it.
These MX-2 levers have a round shape, which gives a cute detail to your bike.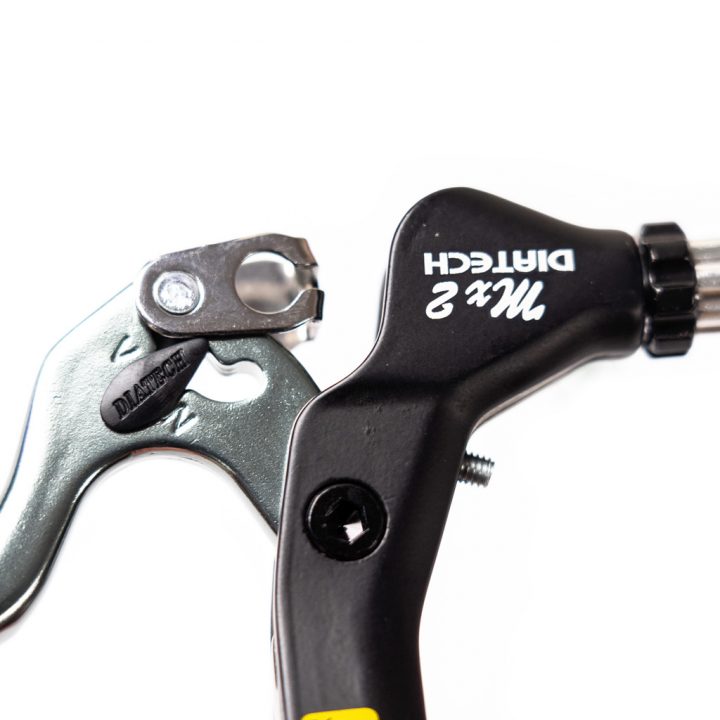 Ah, here's a better look at the pewter levers.
Anyhow, we said that these are V-brake compatible levers, but if you look closely to the part where the tip of the inner cable sits, you can see the letters, "V" and "N" engraved.
Now look at the black flicky part that has the letter "DIATECH". This is actually a switch to change the pull ratio, meaning that these things can be used for both V and canti brakes. (also mechanical disc brakes)
If you were looking a pair of brake levers as a final component for your new project, why don't you give this thing a try?