ALL-CITY super professional
Hey! It's Duncan!
The ALL-CITY Super Professional is finally available with brand new colorways!
I was sooooo waiting for this frame. Was already deciding to build this bike when I knew its release. Now that I built it, let me introduce the bike!
And whilst I was writing this blog, got a shocking news from ALL-CITY CYCYES closing its brand…
It was totally out of the blue, seems like it's still continuing for a while though (By the end of 2024?) . So if you are considering to get one, there's still time for you, no need to rush now.
Anyway, I've been already saying that I want this bike the most when we made the ALL-CITY chart last year.
This frame inherits the characters from two ALL-CITY chromoly big brothers, the geared Macho Man, and the singlesepeed Nature Boy.
Chromoly steel frame that comes with Thru Axle on both ends, flat mount disc brakes, and a sliding dropout to accommodate both singlespeed and geared use. Super high spec!!
It's not so good at carrying a lot of cargo, but most racks on the market can be attached using the eyelets.
Cannot fit a extra fat tire, but can fit a chubby one. It's a well balanced bike.
I built this bike to mainly use it as my 12km rapid commuter.
CX racer geometry suits perfect in a city environment, where there's a lot of stop-and-go moments. Expectations? Through the roof!
Apart from the brand new SRAM RIVAL eTap AXS components, I made with parts I already had.
eTap is a wireless electronic shifter, so its connected to nothing.
This enables me to easily convert the bike into singlespeed, just by taking off the rear derailleur and changing the cassette and chain, which was the main reason why I chose it.
THOMSON, my go to stem and seat post, and WTB Silverado, my go to saddle. Simply perfect.
The frame can both fit 700c and 650b wheels. Since it's a speedy bike build, I chose to build 700c wheels with DT SWISS rims and hubs.
Picked PANARACER Gravel King 700x35c tires. Didn't make it tubeless to prioritize a stable ride rather than pursing lightness.
Been riding for around a month now for my everyday commute, and it has been delivering me a super quick and fresh riding experience.
It weights quite a bit because of its chromoly tubing (the complete bike without any accessories: 11.5kg) . So it is a bit heavy when start pedaling, won't deny that, but it's superb at catching speed and maintaining it.
Because I attached a SWIFT INDUSTRIES Paloma on the handlebar, the handling is a bit heavy but not much of a problem.
I do enjoy the adventurous gravel rides of course, but considering that I ride on tarmac everyday and just sometimes ride rough roads, I prefer this high-speed bike setup.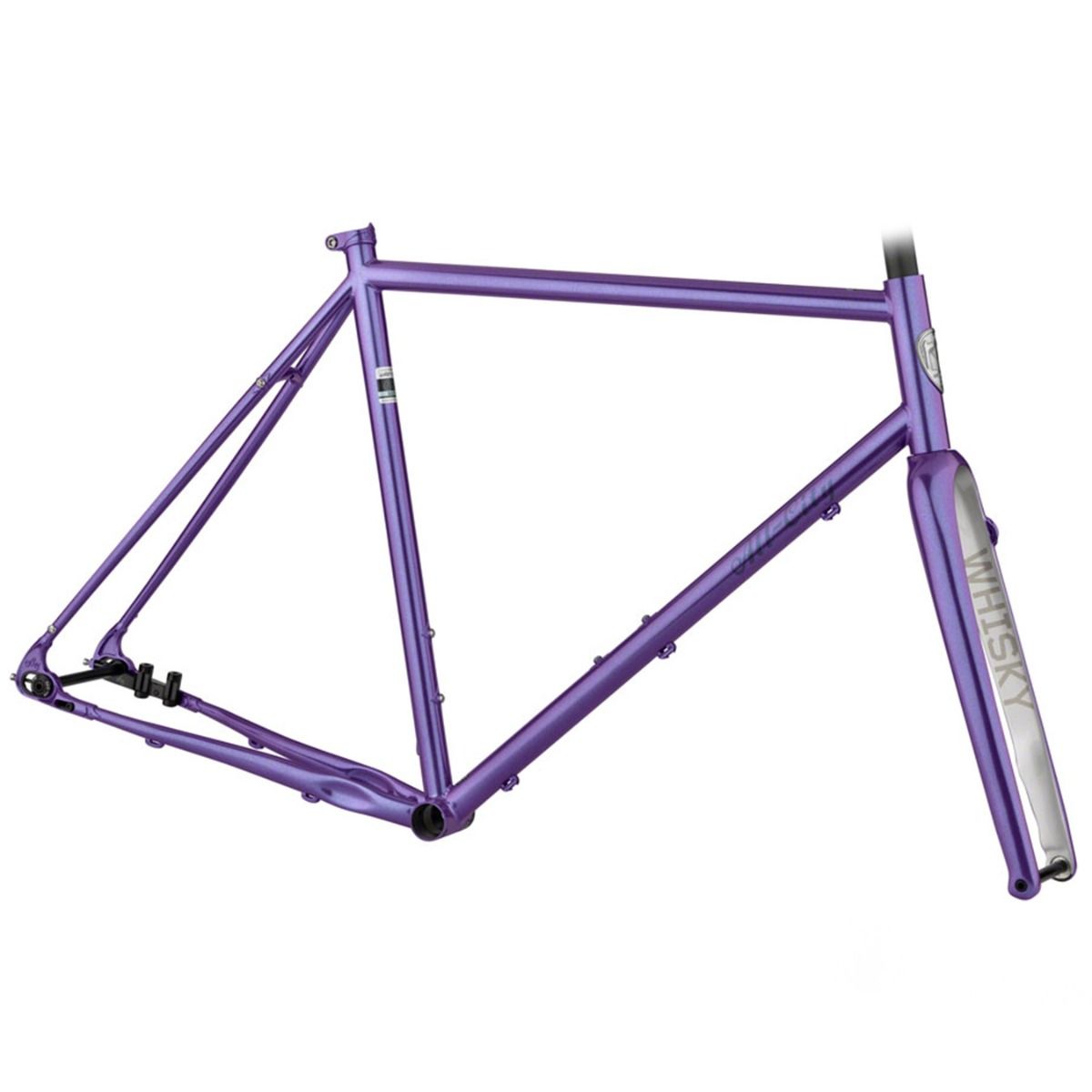 By the way, for those who wanna experience a even lighter and quicker ride, they have prepared you a carbon fork frame version from the very start!
I chose the chromoly fork version as I would probably mount a front rack at some point, but now there's a option called WILDE Wayfinder Carbon Fork, I'm already itching to swap it.
My height is 172cm, and I chose the 49cm frame size, with 695mm saddle height. Compared to SURLY, the frame is a relatively bigger than the size description, so make sure to be a bit careful there.
There are so many appealing frames from ALL-CITY.
Such a shame that they will be discontinuing it a few years later….