You know those anime characters who have like three different transformations?
The Albatross bars from Nitto are basically like them.
The first form is this,
this is the second,
and now, the final form that I have created when I was building the display bike for the Crust Bikes Romanceur…
I attached bracket brake levers like you would do on the Albastash Bars.
You're probably wondering, "Wait, the bar diameter and the brake levers don't have the matching diameters!"
Well, these Gran Compe levers are able to fit on 22mm and 23.8mm. (If you put too much weight, they will slightly move)
By having the bracket levers, you can change positions seamlessly when riding.
I also know you are probably thinking, "Doesn't it make more sense to get the Albastash bars instead ?
Well yes,  sort of but the albatross has more places to grab so I figured it would be more fun than the Albastash, which is only capable for two different positions.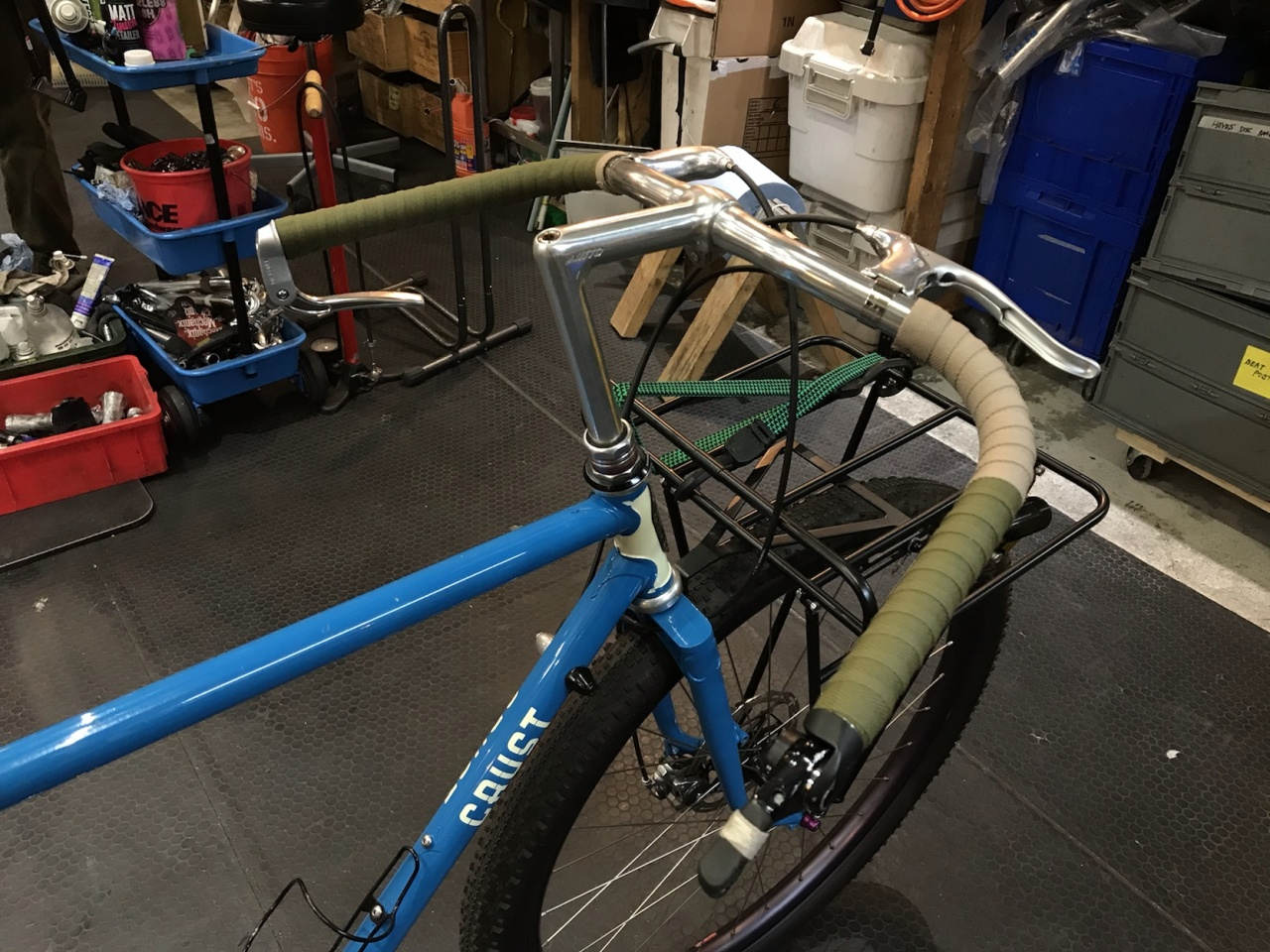 This is my weird set up.
Bar end shifter on the right bar end and a reverse brake lever on the left for a sub lever.
No special tools are needed for this modification so go try if ya'll are curious.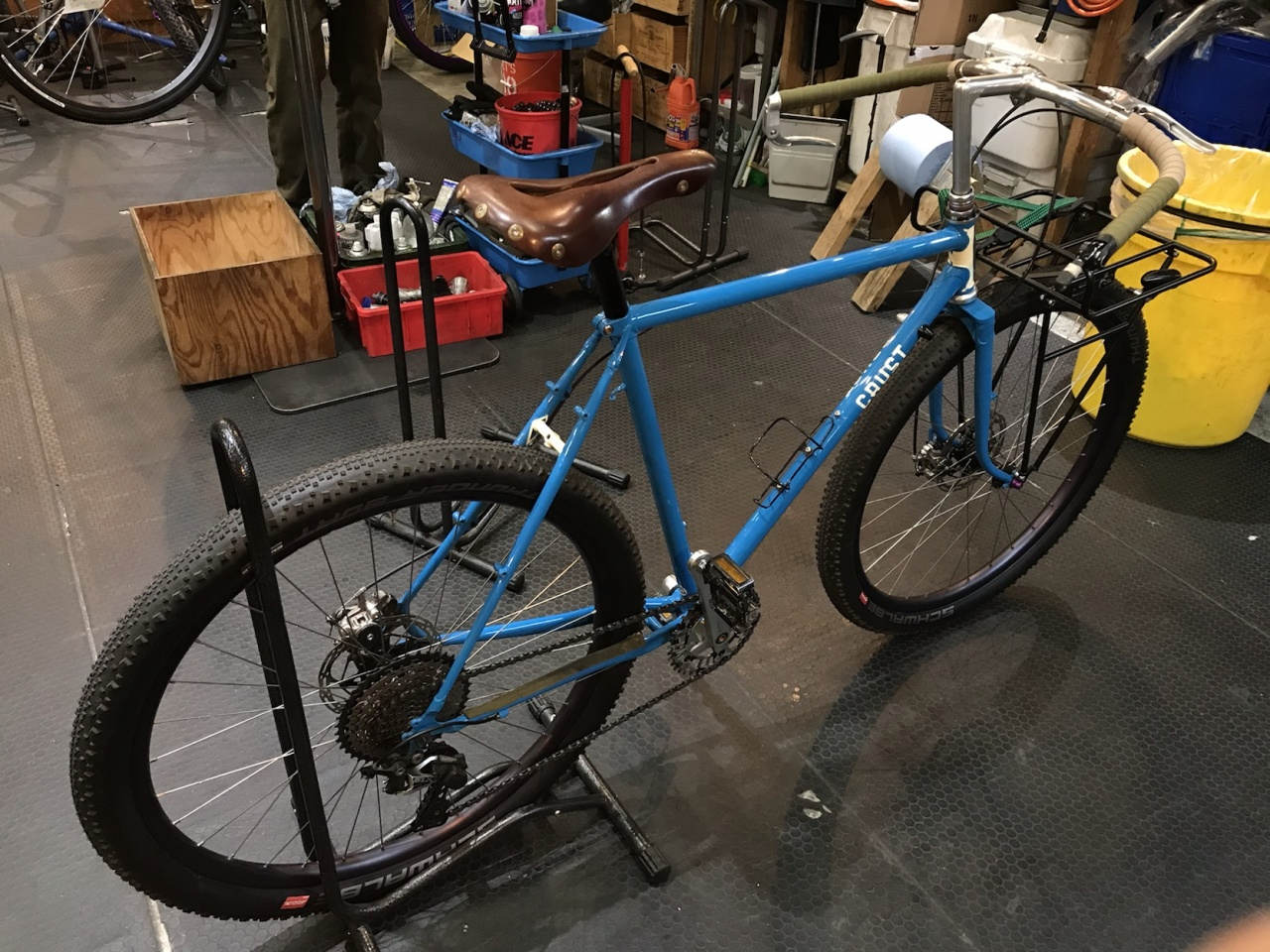 brake lever:GC202・rieverese lever:DC189