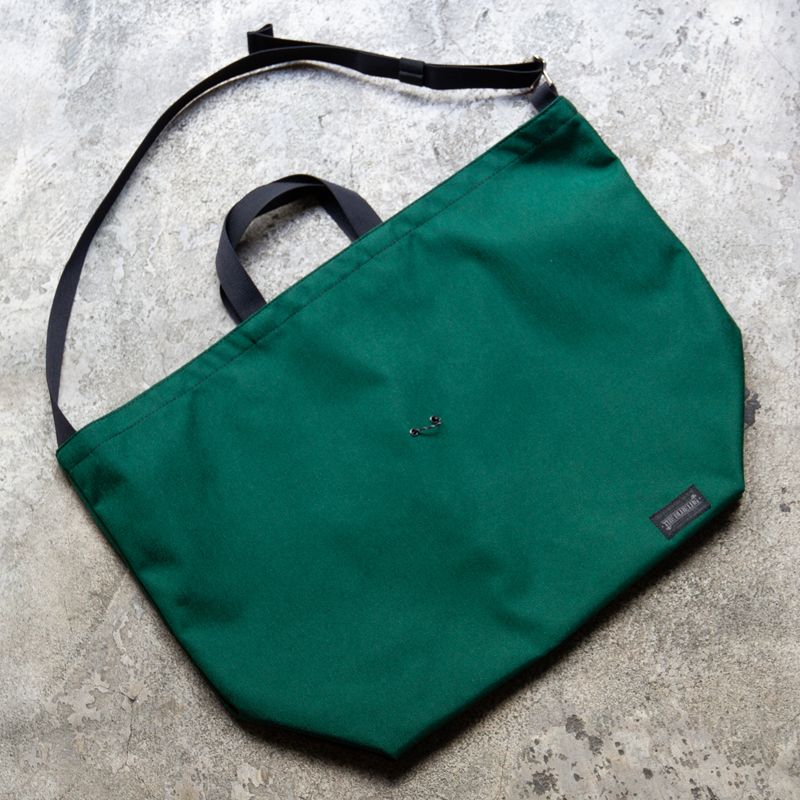 *BLUE LUG* 137 tote

137 tote + Wald 137 = Best Combo!!
I use my 137 tote with a rear basket.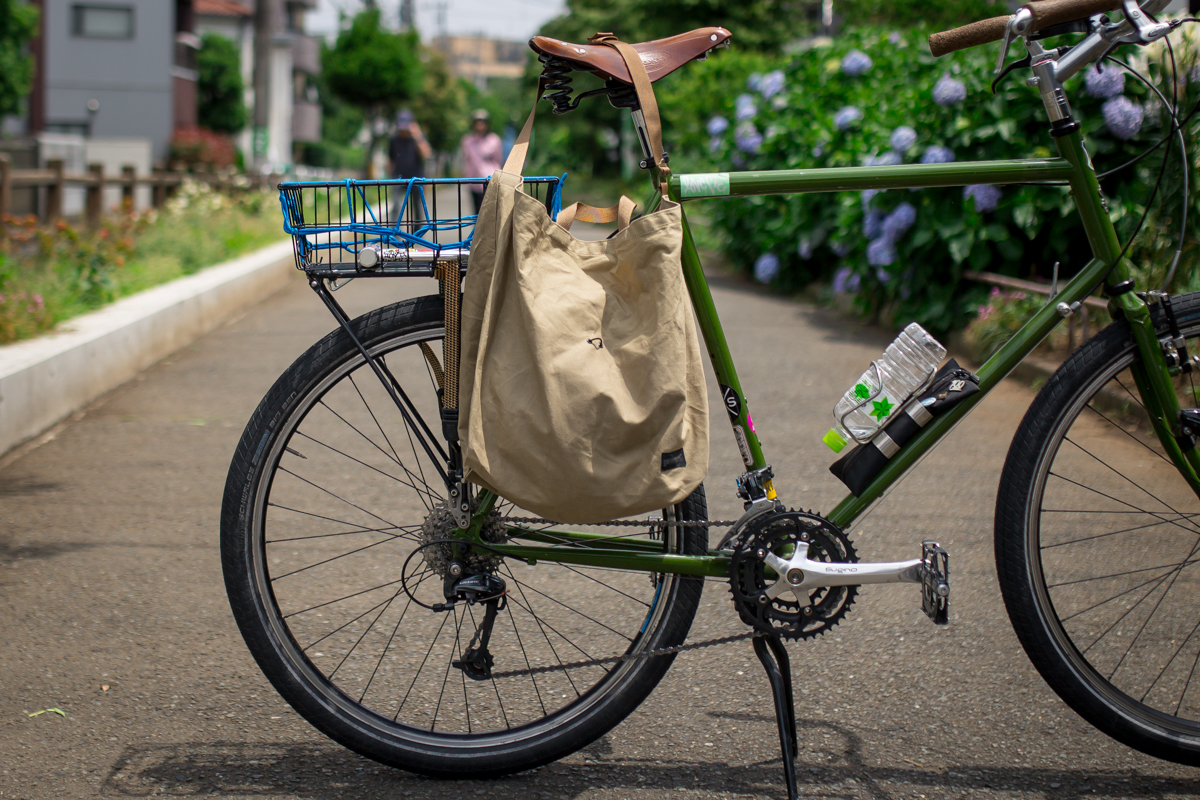 Yup, the basket is indeed the Wald 137 basket. The 137 tote fits perfectly. It's so satisfying.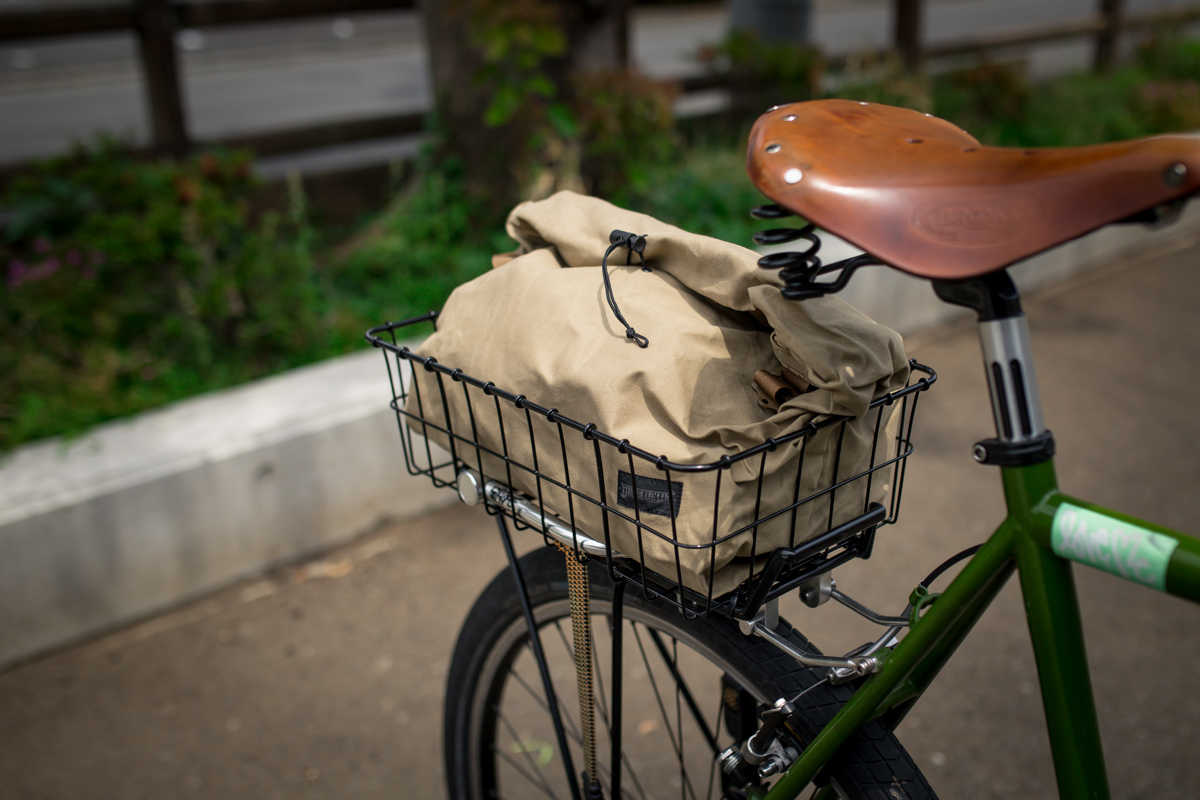 I was a bit worry that I can't see the bag when its loaded on the rear basket, so I also use our original cargo net.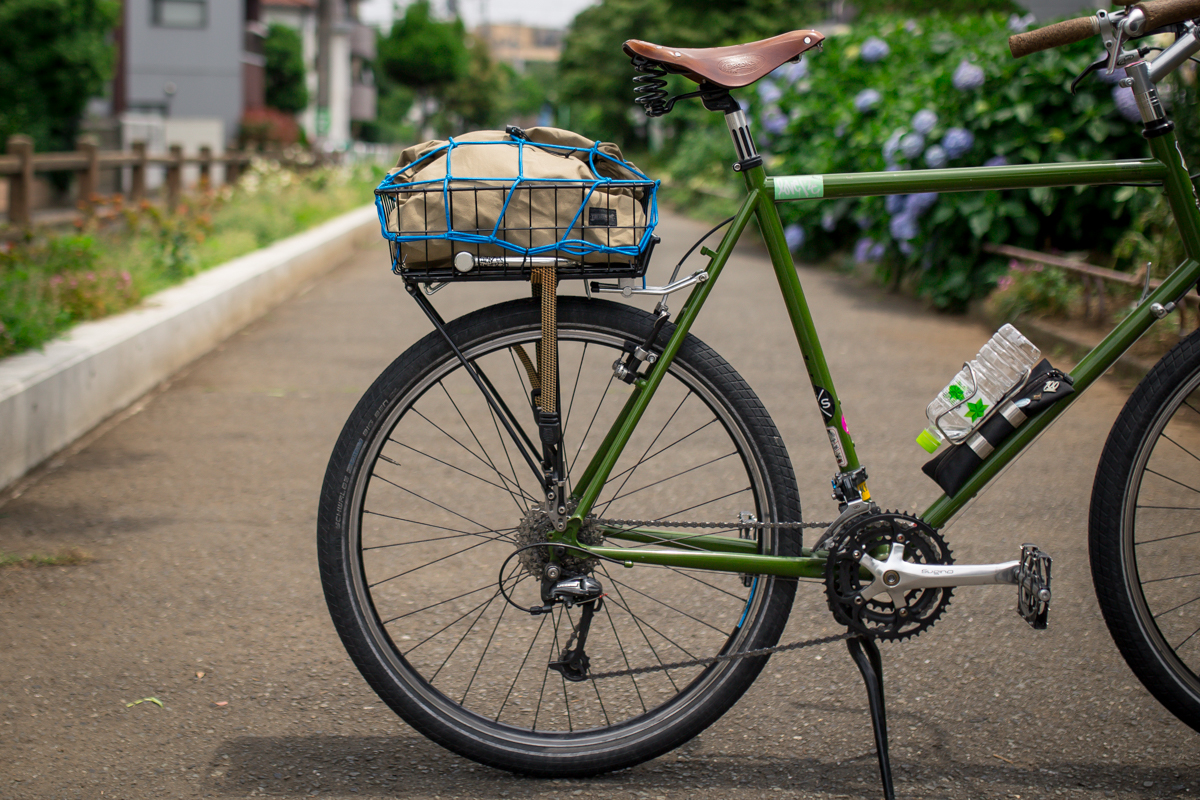 Now I don't have to terrified of small bumps.
I can't imagine going back to wearing a back pack or hanging a normal tote bag on my shoulder!
When you start to focus on functionality, your life style becomes more beautiful.