Today's Blue Lug Hatagaya Mechanic
As usual, we've been busy fixing bikes everyday. It seems like many people are preparing their bikes for spring. Let me show you the bikes we worked on.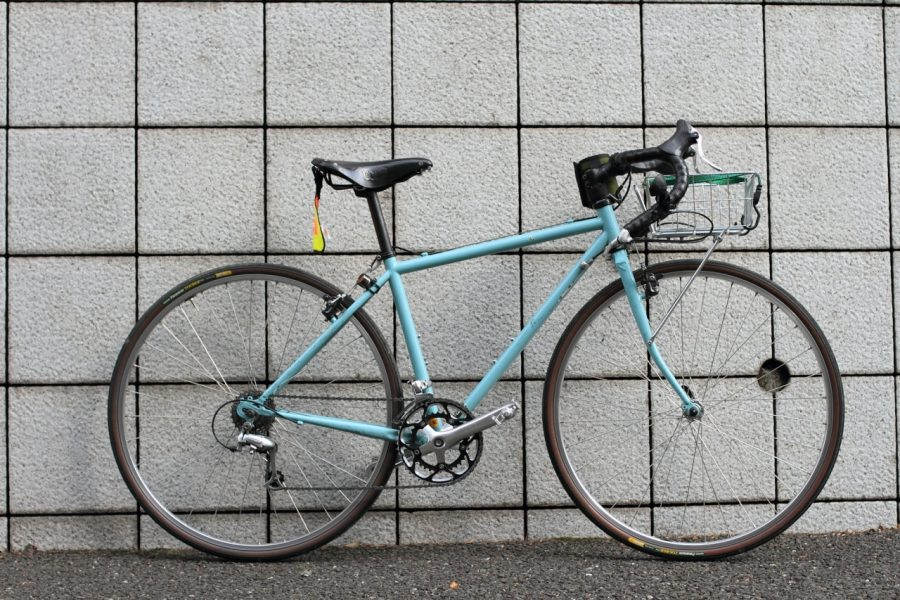 The first bike is the Surly Cross Check. The owner wanted to make it single-speed.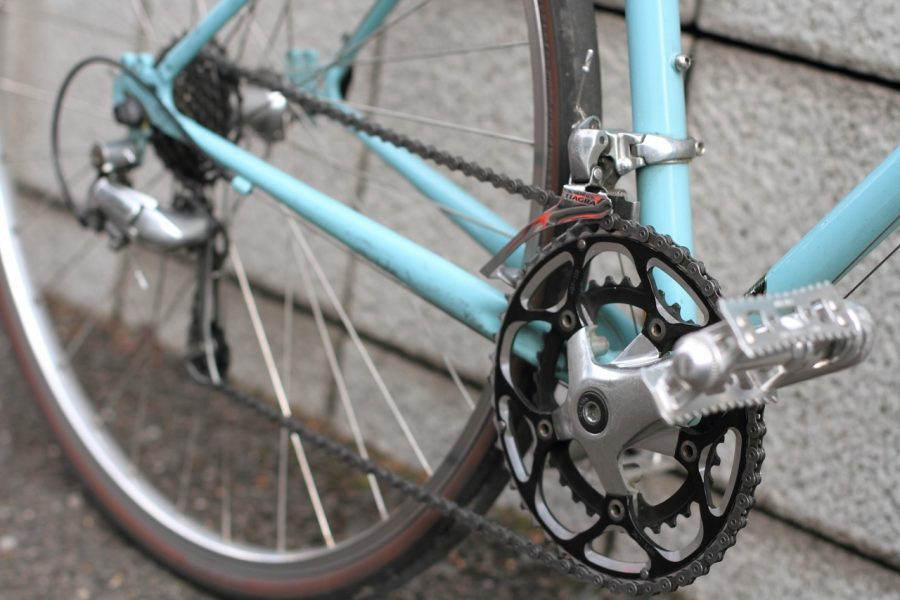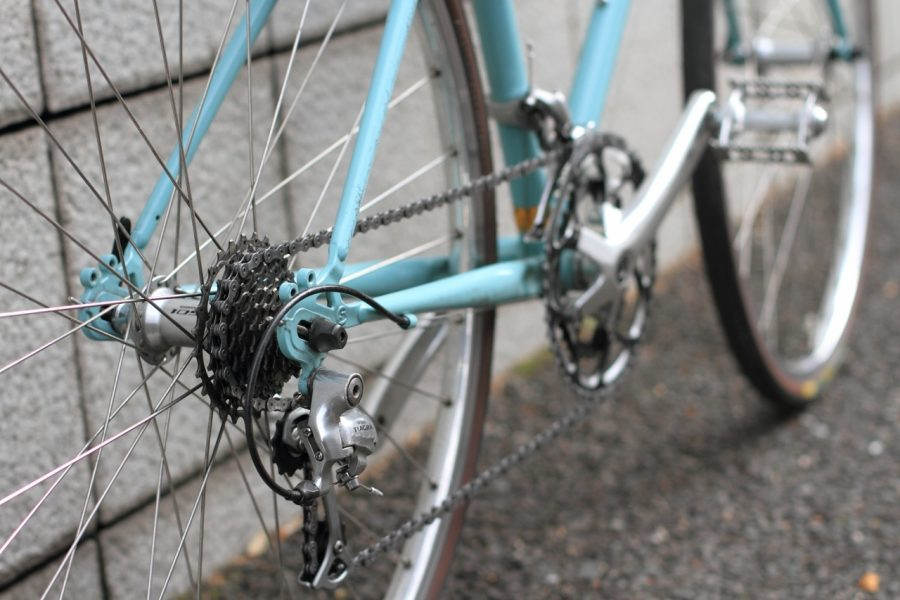 I removed these sprocket and crankset.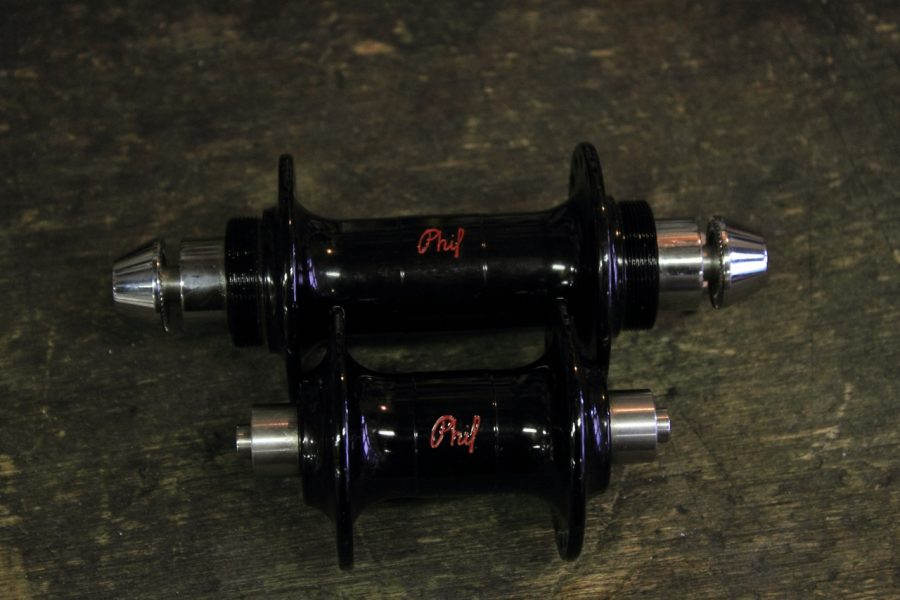 The new hubs are Pil Wood KISS-Off hub. The Pil Wood Keep It Single Speed Off-road hub is originally designed for single speed MTB, but now it is popular among fixed gear riders and single speed cyclocross riders. It is made of 6061 aluminum alloy, which provides high durability and solid looking.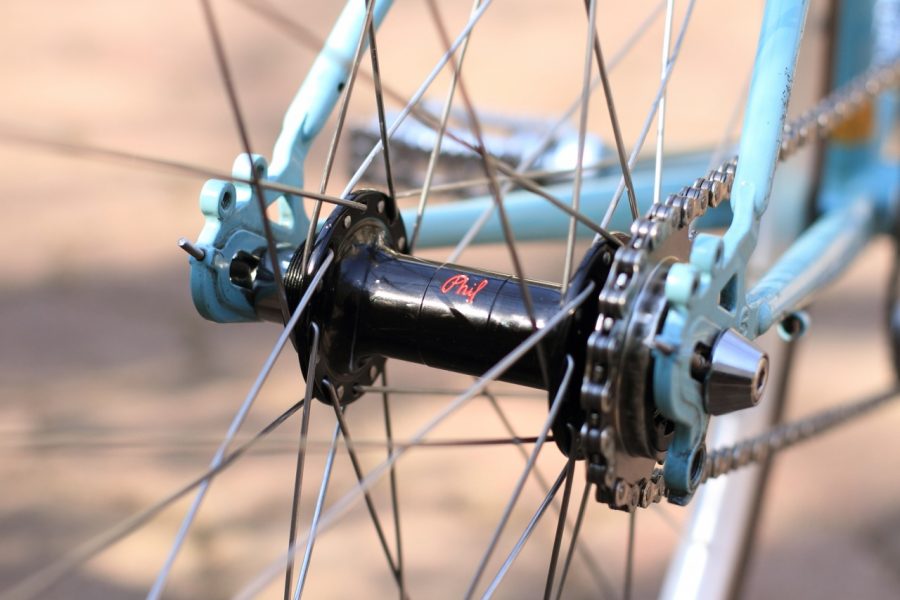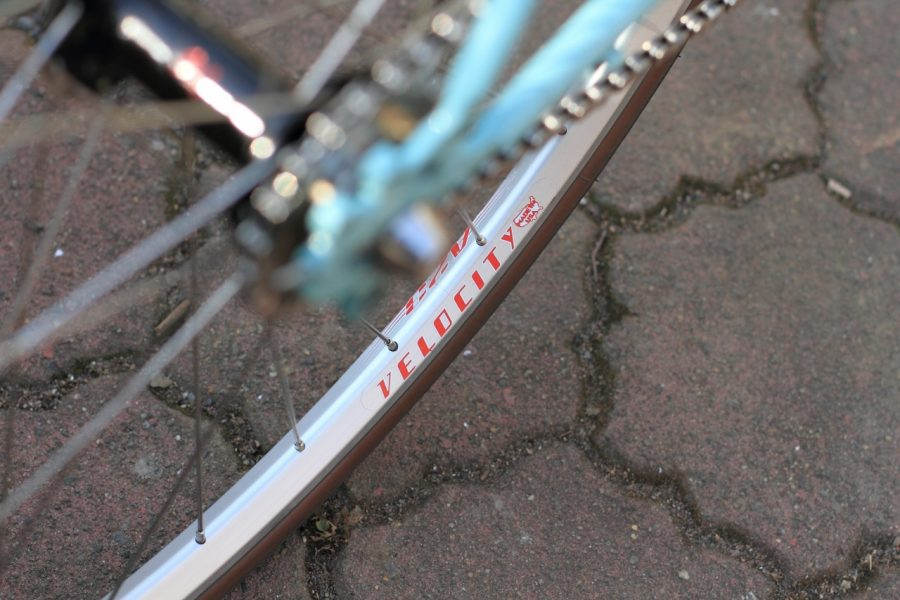 The rims are Velocity A23. These are one of the most popular hubs in Blue Lug Hatagaya. The rim is capable of fitting 23mm – 35mm tire width, which is awesome.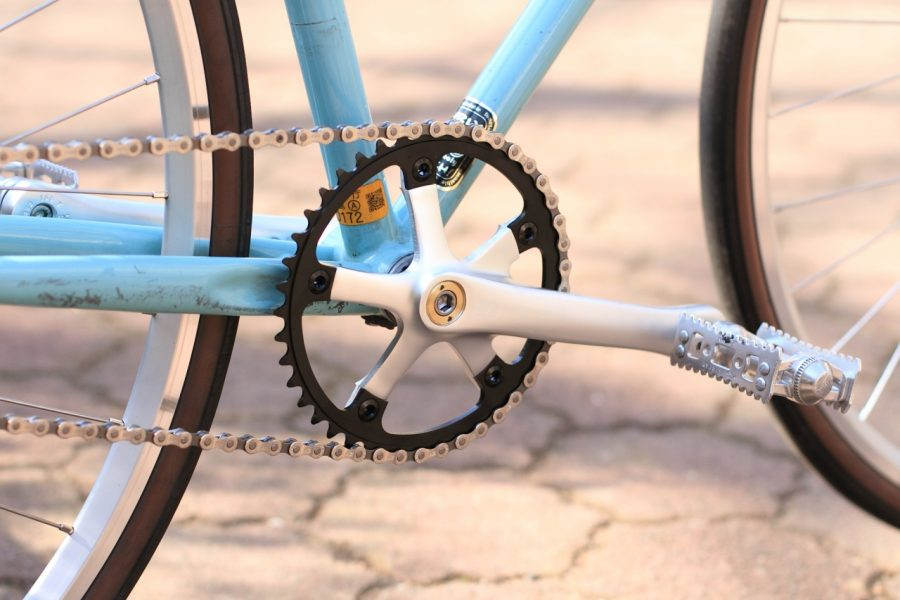 The crankset is the Fairweather CX crankset. Fairweather is Blue Lug's private brand and the crankset comes with the original brass caps.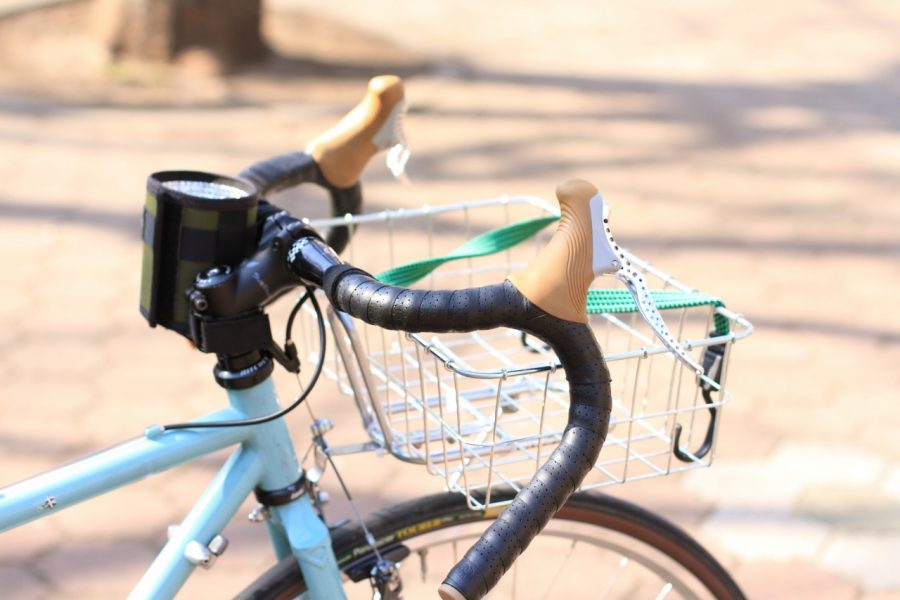 We also changed the brake levers. The TRP RRL SR alloy road brake levers are designed for single speed and match the classic styled bikes.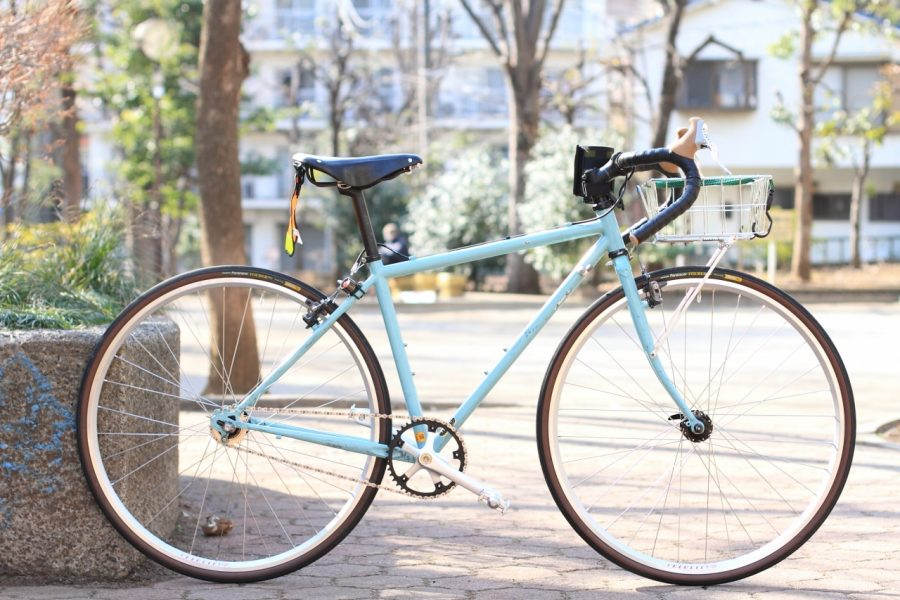 This single-speed bike looks neat and very clean. He said he will come to change a cog next time. I am looking forward to it.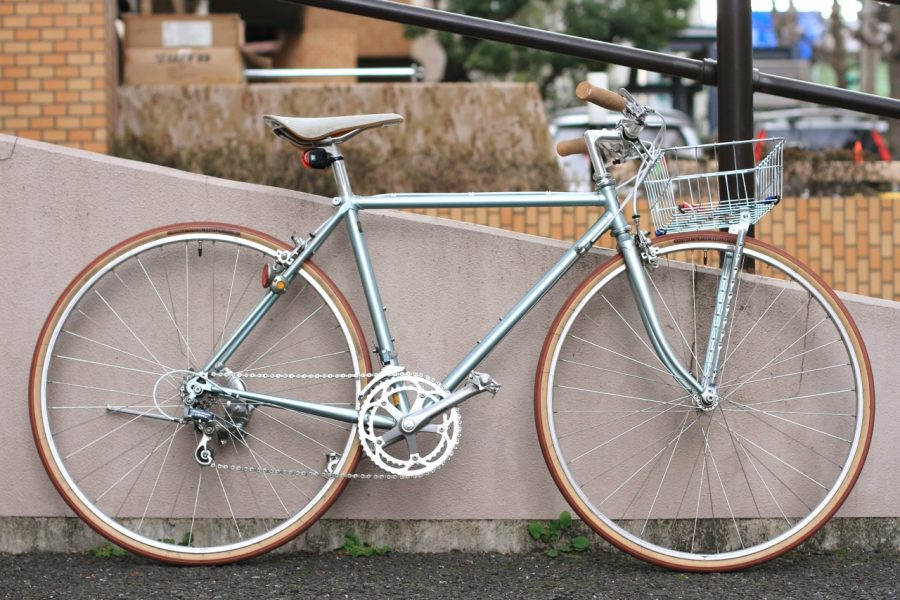 The next bike is a Japanese custom bike called Pegasus from Jingane Bicycle Shop.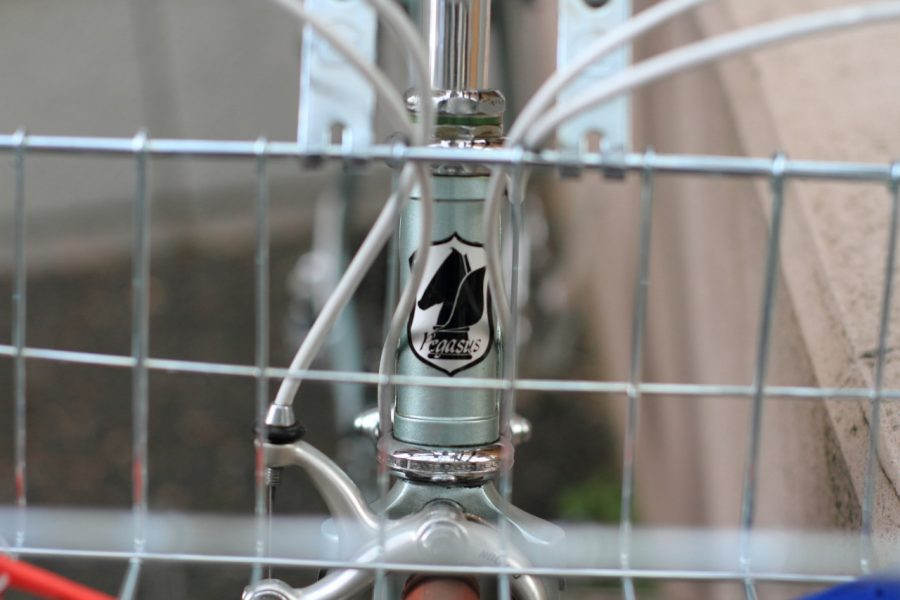 A lady has been riding this bike for a long time and taking good care of it. Last time she came to the shop, I changed the handlebar and installed the Wald basket. This time I changed the wheels.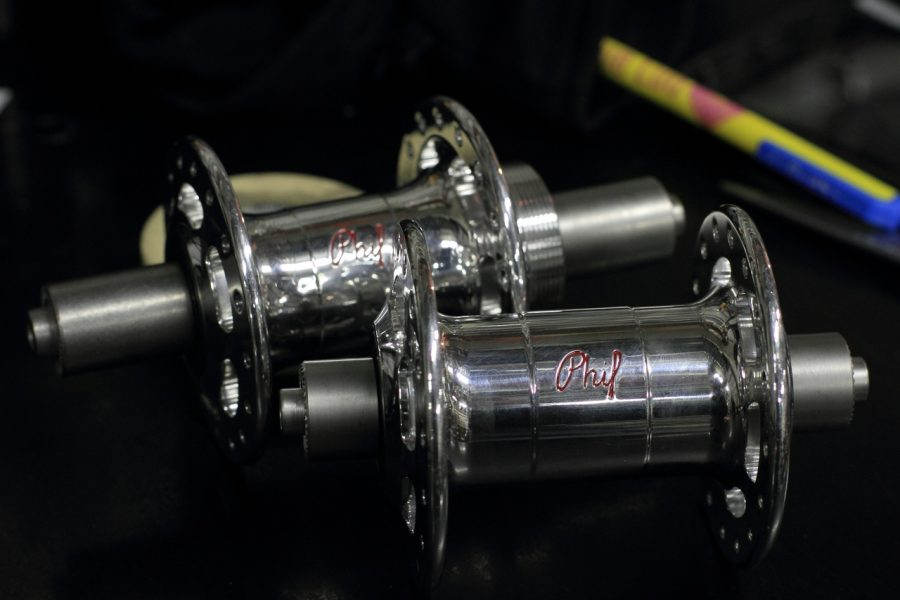 You may have seen these hubs before. The Phil Wood Rivvy hubs are made exclusively for Rivendell cycles by Phil Wood. It is designed for 7 speed thread on freewheels.
Freewheels are more affordable than cassettes and it is stronger, which I believe. You don't need 11 speed, if you just ride around Tokyo, so this one is perfect for her bike.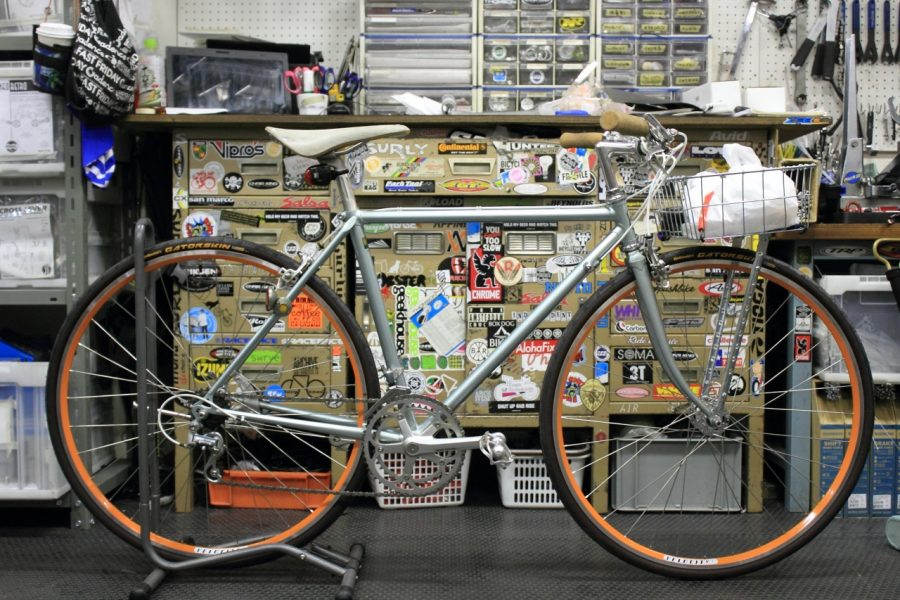 Finished!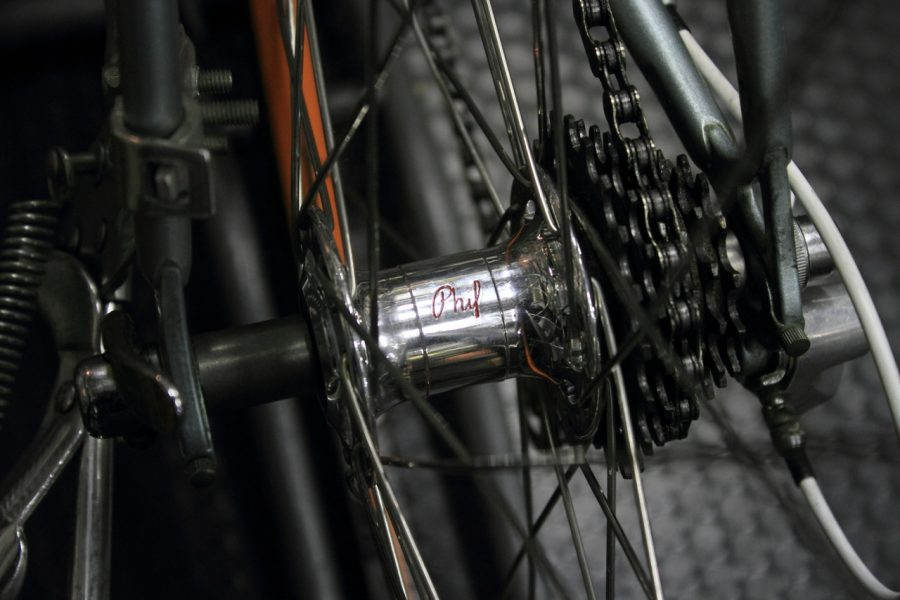 The end cap is very long.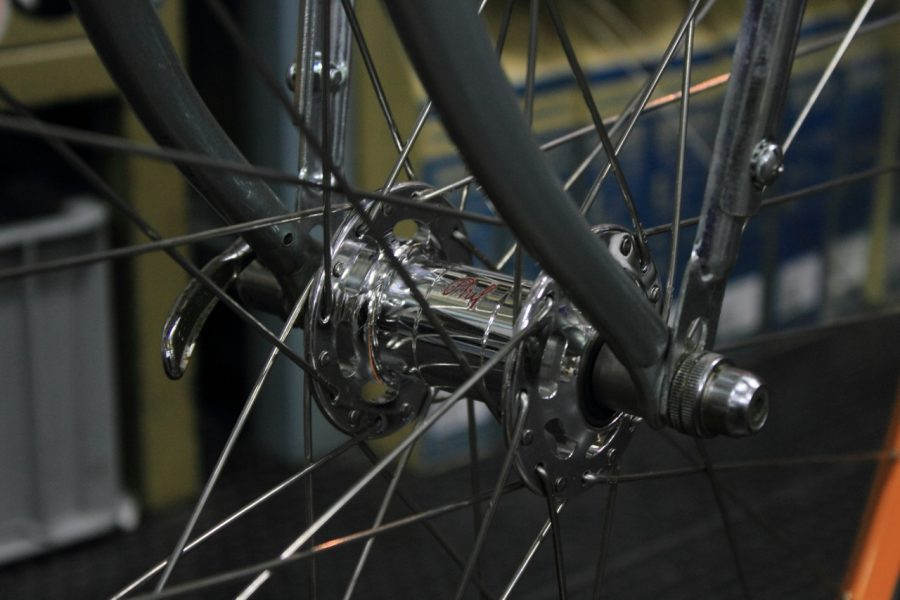 The hubs got oblong drill-outs on high flanges. So cool.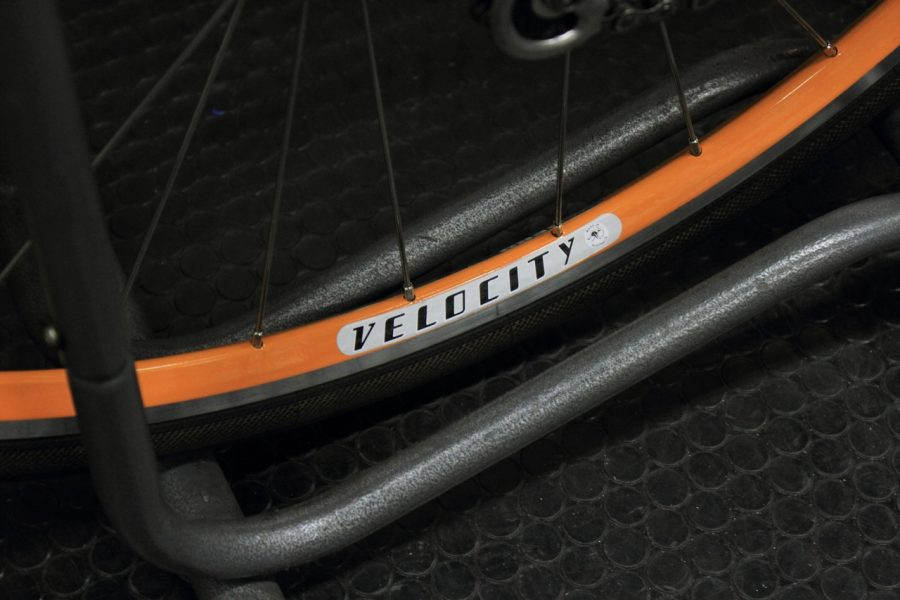 The rims are the vintage Velocity Aerohead.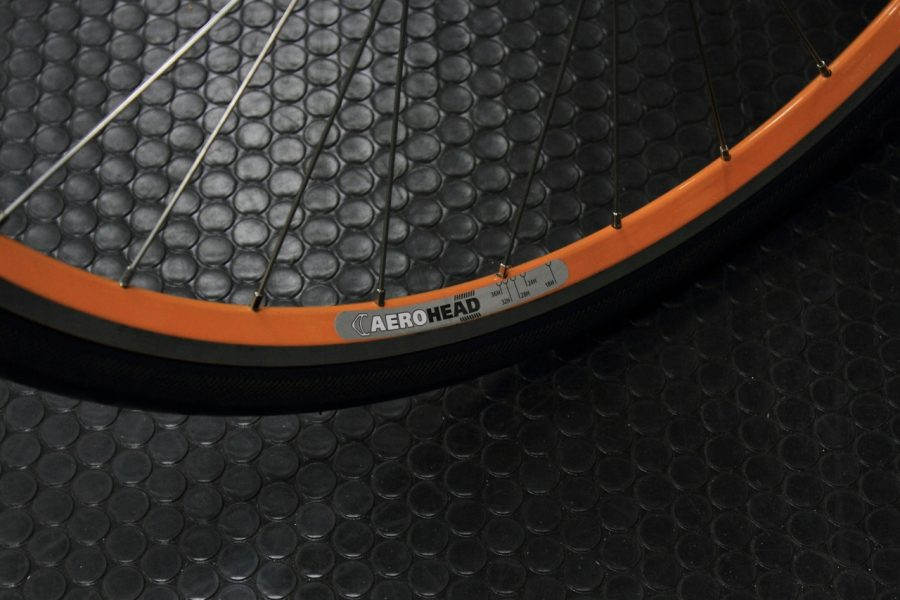 The tires are Continental Getorskin. The orange logo is a perfect match to the rim color.
Please visit our shop if you want to prepare your bikes for spring, we'll do all know!