Rivendell PLATYPUS
We got Rivendell's Platypus restocked the other day.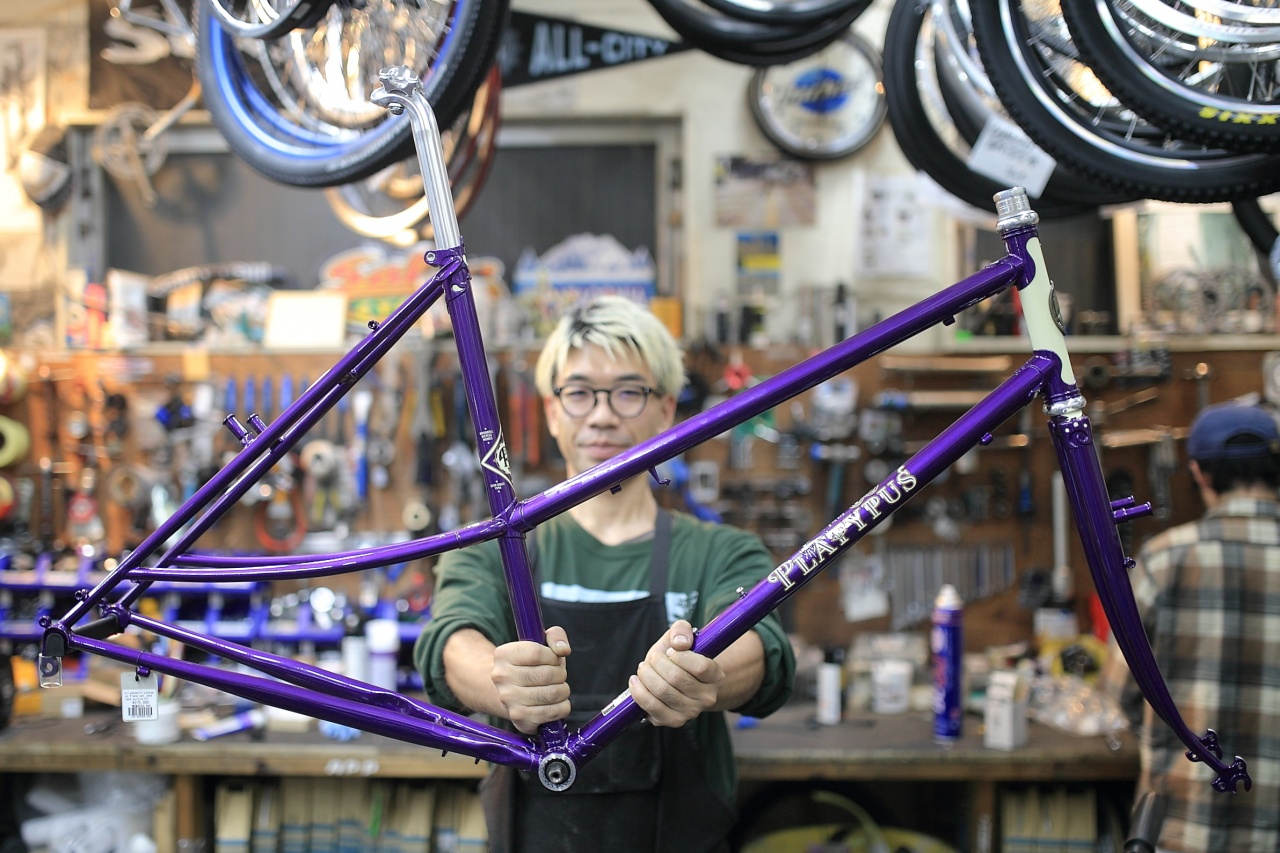 The frame is easy to straddle because of the step-thru shape and versatile for various builds and purposes. Anyway, please have a look at the Rivendell crew's Platypuses first of all.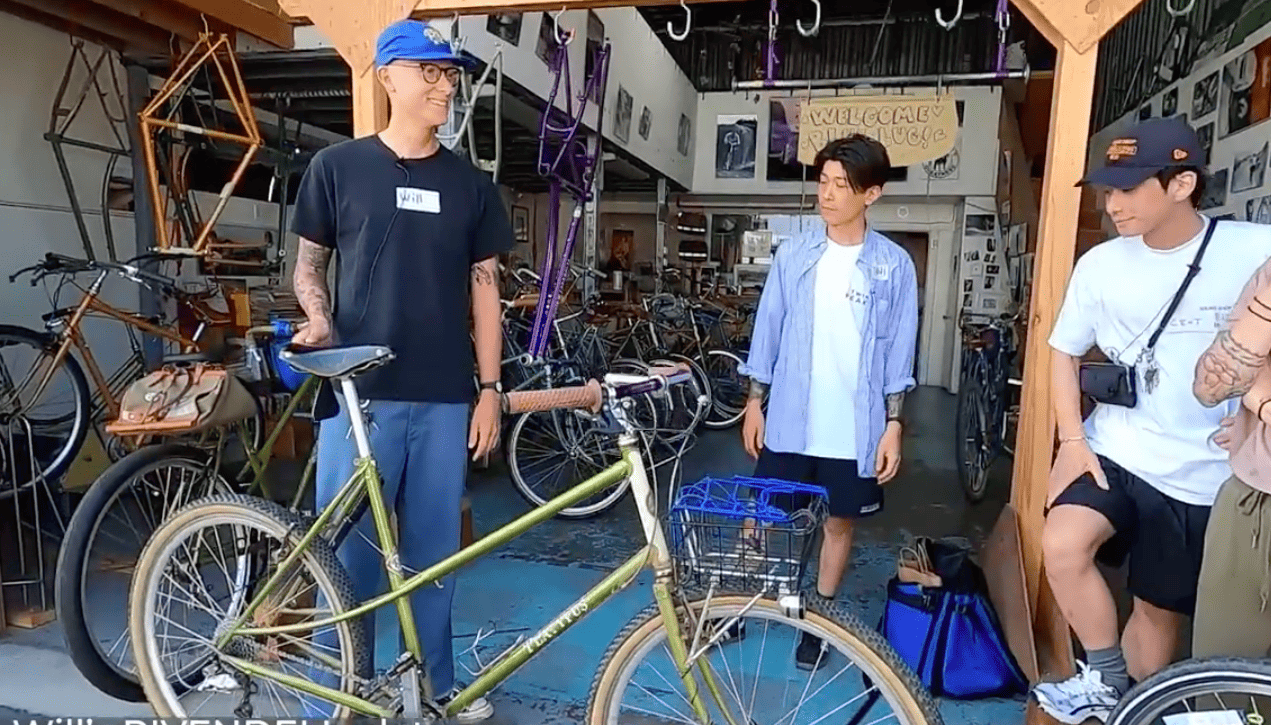 Will, Roman and Grant-san, a lot of them says "Platypus is my recent favorite".  I'm sure that you will fall in love with Platypus when you watch the video of our Rivendell tour this summer.
(↓ Will's Platypus is from 1:30〜 ↓)

The greatest commuter, off-road bike or loaded touring bike. Platypus is different in kind of the bikes Blue Lug has so that is why it's often chosen as "a next bike" or "the ultimate bike" but if you think about the features of it, it will be great as "the first bike" actually.

For this lot, Rivendell made "Sergio Green" and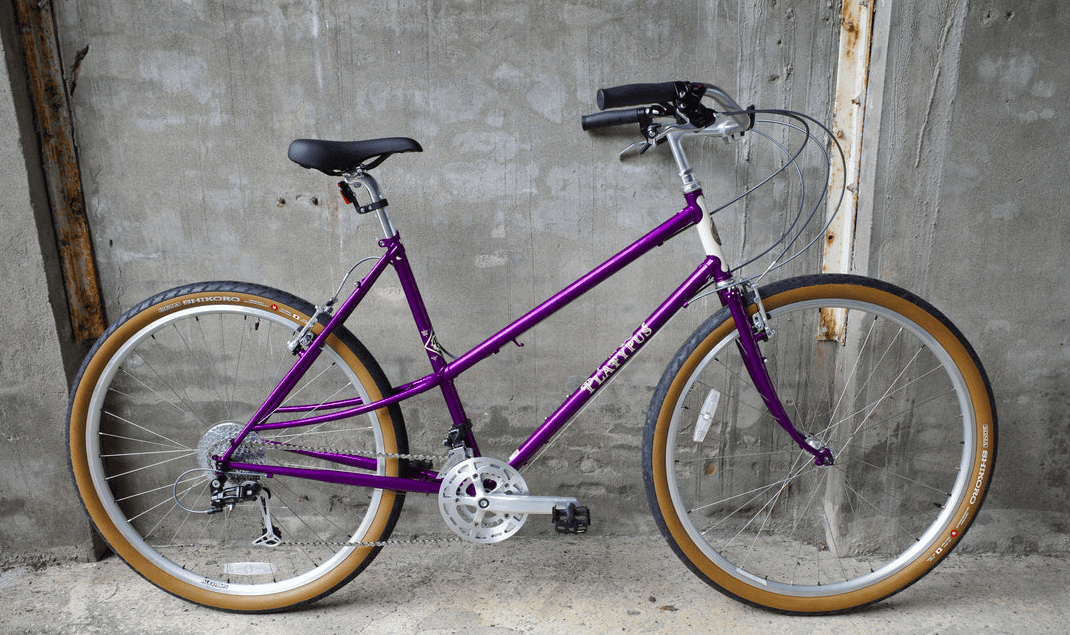 "Ana Purple". These colors are new for the Platypus frame. It's really difficult to choose one among the nice colors as always.
Another "something new" is that they came as both "frame set" and "complete bike set". The complete bike set comes everything apart from saddle, pedals, grips and stand. We have built a demo bike based on the complete set to show how it will be.
(*NOTICE* The complete bike set will NOT be available online store)

The set includes a SILVER's crank, Tosco bar and Gravel King tyres…  To be honest, it's quite a good deal and you don't need to change anything.
If you are not planning to install a dynamo light hub or American high grade hub, the complete bike set is recommended.
And if you want your Platypus one-and-only in the world with your favorite parts such as off-road tyres like this one below, the frame set is recommended.
One of the features of Rivendell bikes is that their individual head badge and decal design for each bikes.
The head badge features platypus as the frame is called.
The beautiful lugs and decals and detail on its fork shoulders.
It rides very easy and smooth but not too slow as you might expect from its look. Sturdy made to ride long years like SURLY bikes.
The maximum tyre clearance is 55mm (around 2.2″) and Riv recommends 50mm (around 2.0″) so you can put thick tyres. It's pretty much the same as Joe Appaloosa.
Thick tyres = Air suspension. That leads you to safe ride. 
Also, personally I love that 48mm Gravel King can fit even with fenders while only 38mm thin tyres can fit to Sam Hillborne or Homer Hilsen with fenders. You can make Platypus as an "All weather bike" with 48mm slick tyres plus fenders, that will be great too.
The small change from the last batch. The intersection of seat tube and top tube is lugged which reminds me of the CHEVIOT, the immediate ancestor of the Platypus.
Choose your size not based on your height but your PBH (this is how to measure PBH)
Otherwise, you can choose your size from your saddle height if you are riding other bike already. You might be able to choose a bigger size than Homer or Sam since Platypus is step-thru.
・Size 50 (650b)
PBH 74cm ~ 81cm
Saddle height 63cm ~ 70cm
・Size 55 (700c)
PBH 82〜87cm
Saddle height 70cm〜76cm
・Size 60 (700c)
PBH 87 ~ 96cm
Saddle height 76cm ~ 85cm
It's just a reference so if you are not sure which size to choose, please ask our stuff. There are a lot of us riding Rivendell bikes.
Platypus will be great with slick tyres,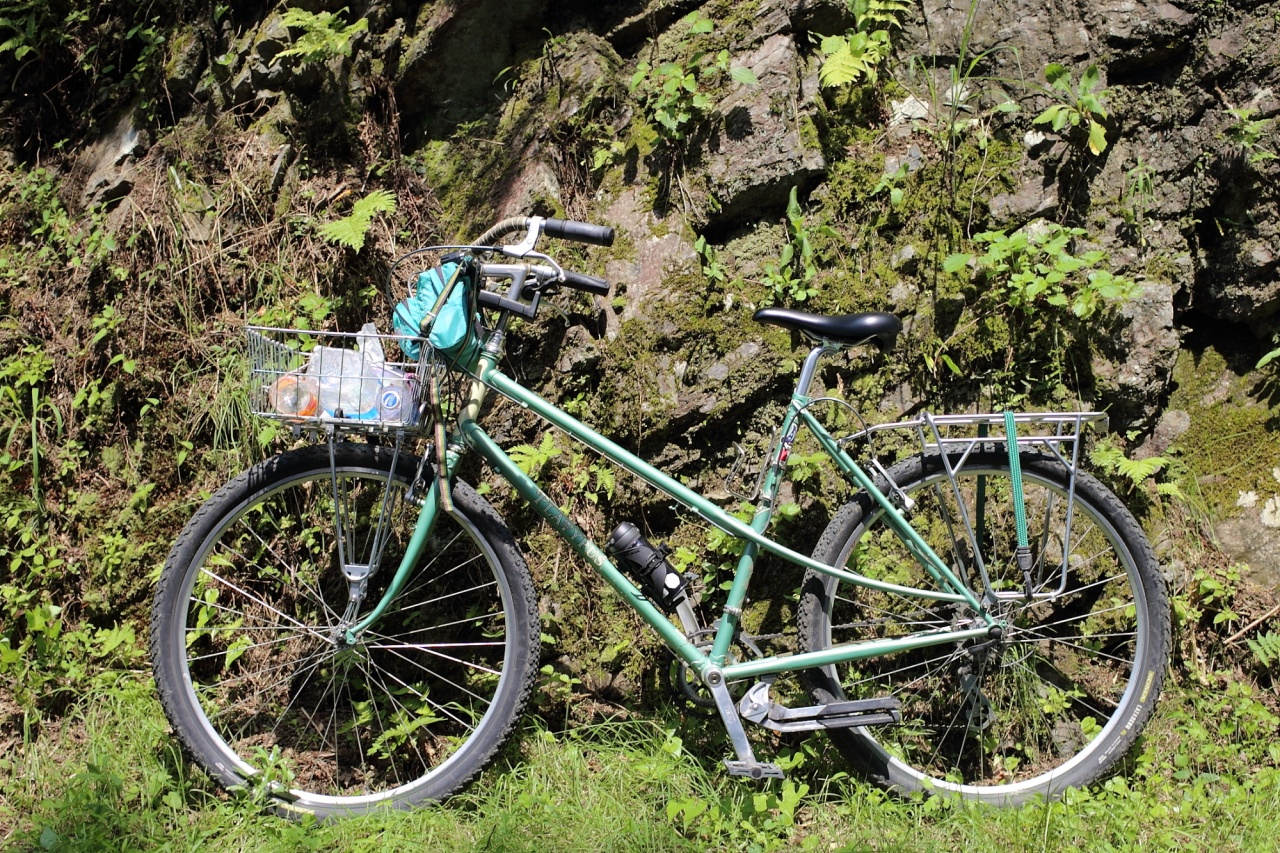 with the thick and blocky tyres you can go for ride like this.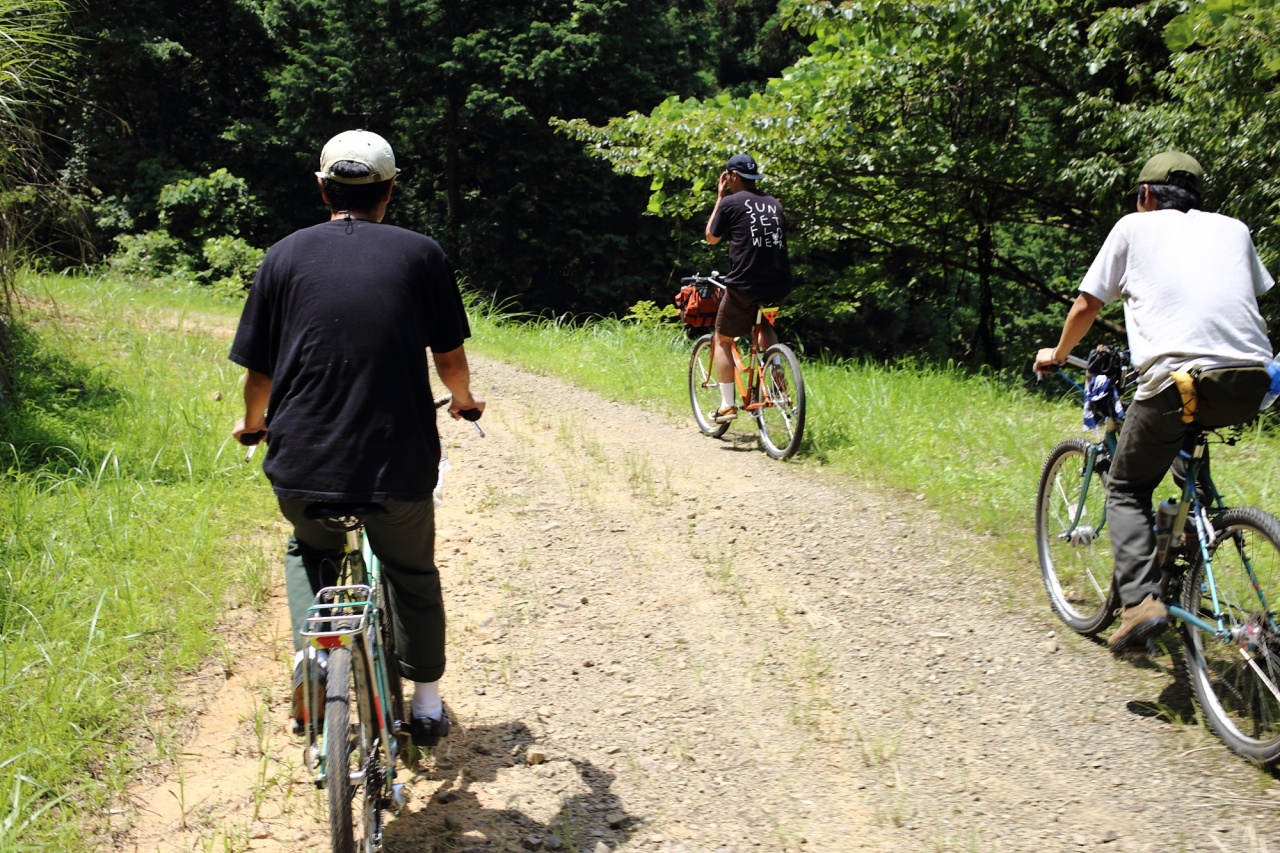 Even as an Everyday Bike with fenders and basket like this.
It's an "All rounder" for sure. Please think about the Platypus for your buddy.
See you later, Tani.
*NOTICE* Platypus Frame Set will be available our online store on 16th November at 7PM/JST. Complete Bike Set will NOT be online.