Rivendell Clem Smith Jr. L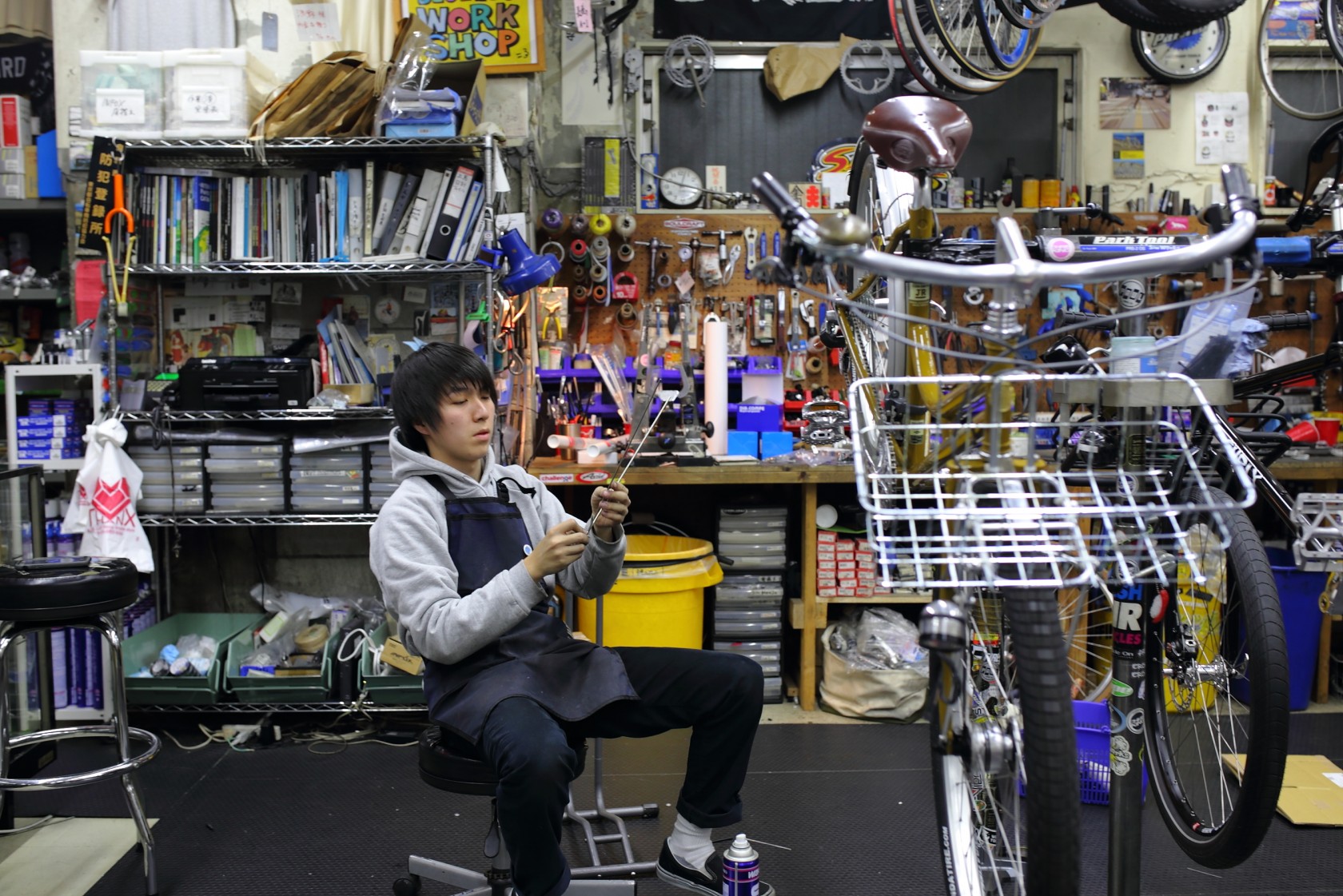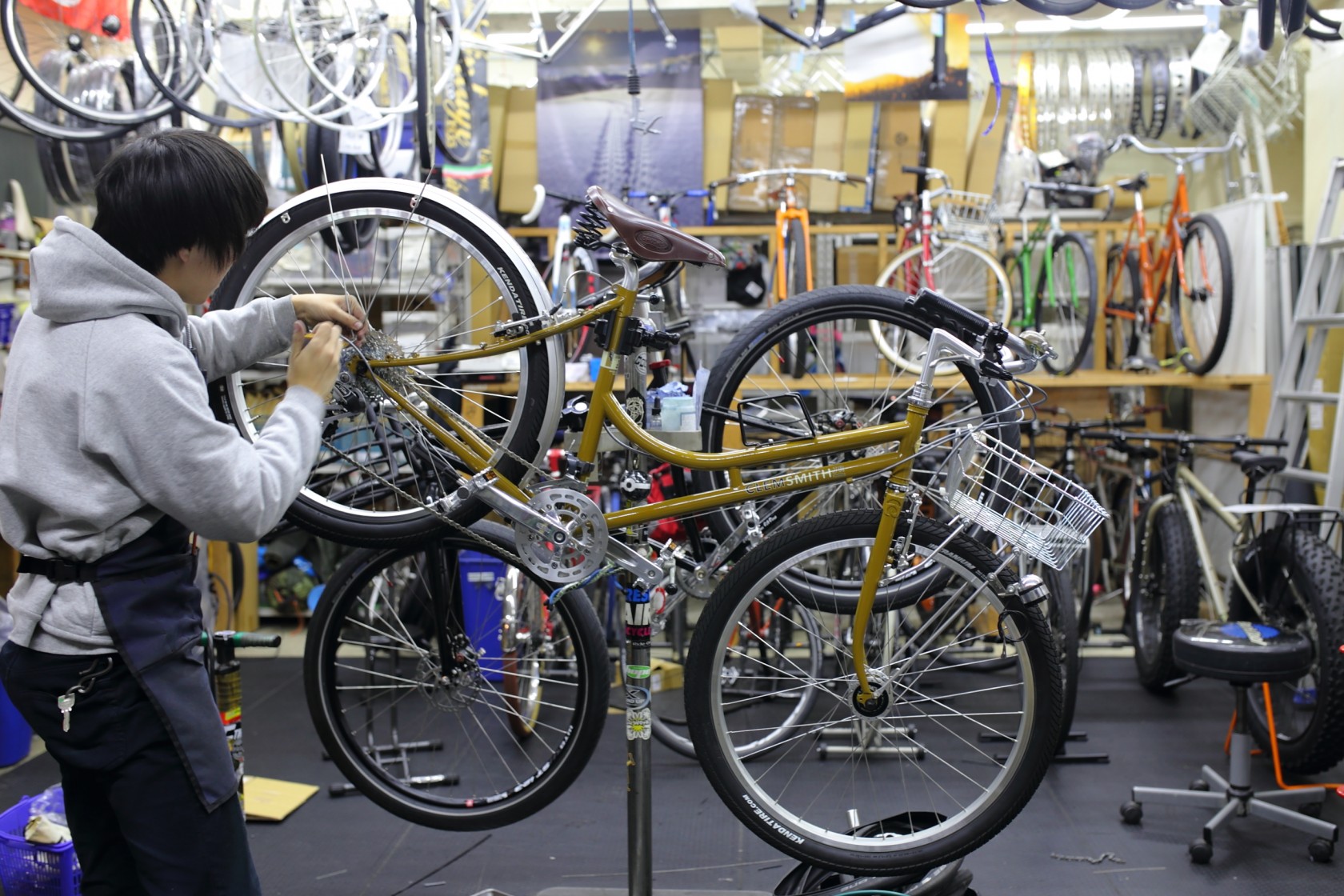 After closing the shop, my coworker, Konno-san worked on his girl friend's new bike. He spent about 2 weeks to finish this.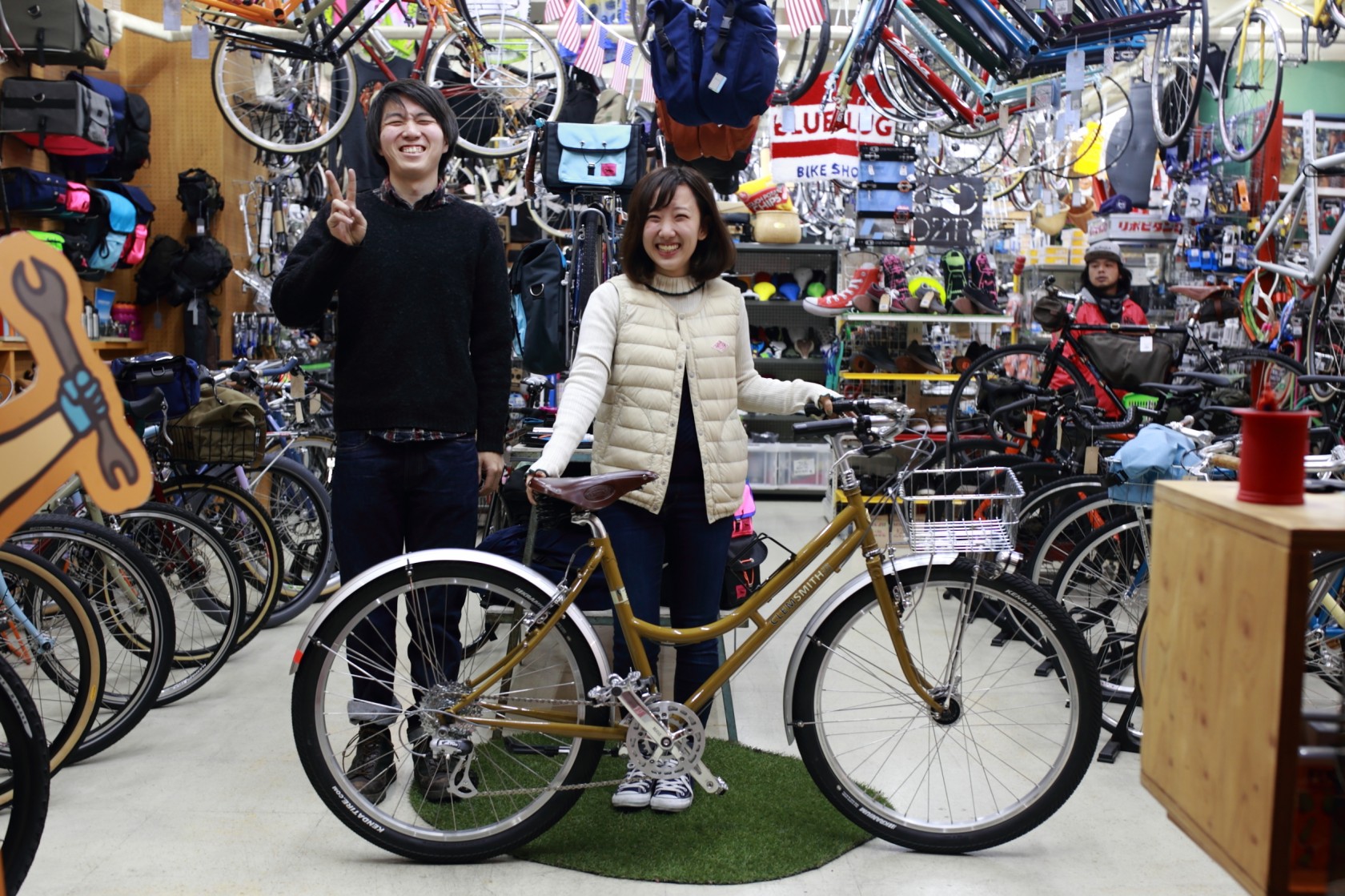 He brought his girl friend to the shop to give her the bike.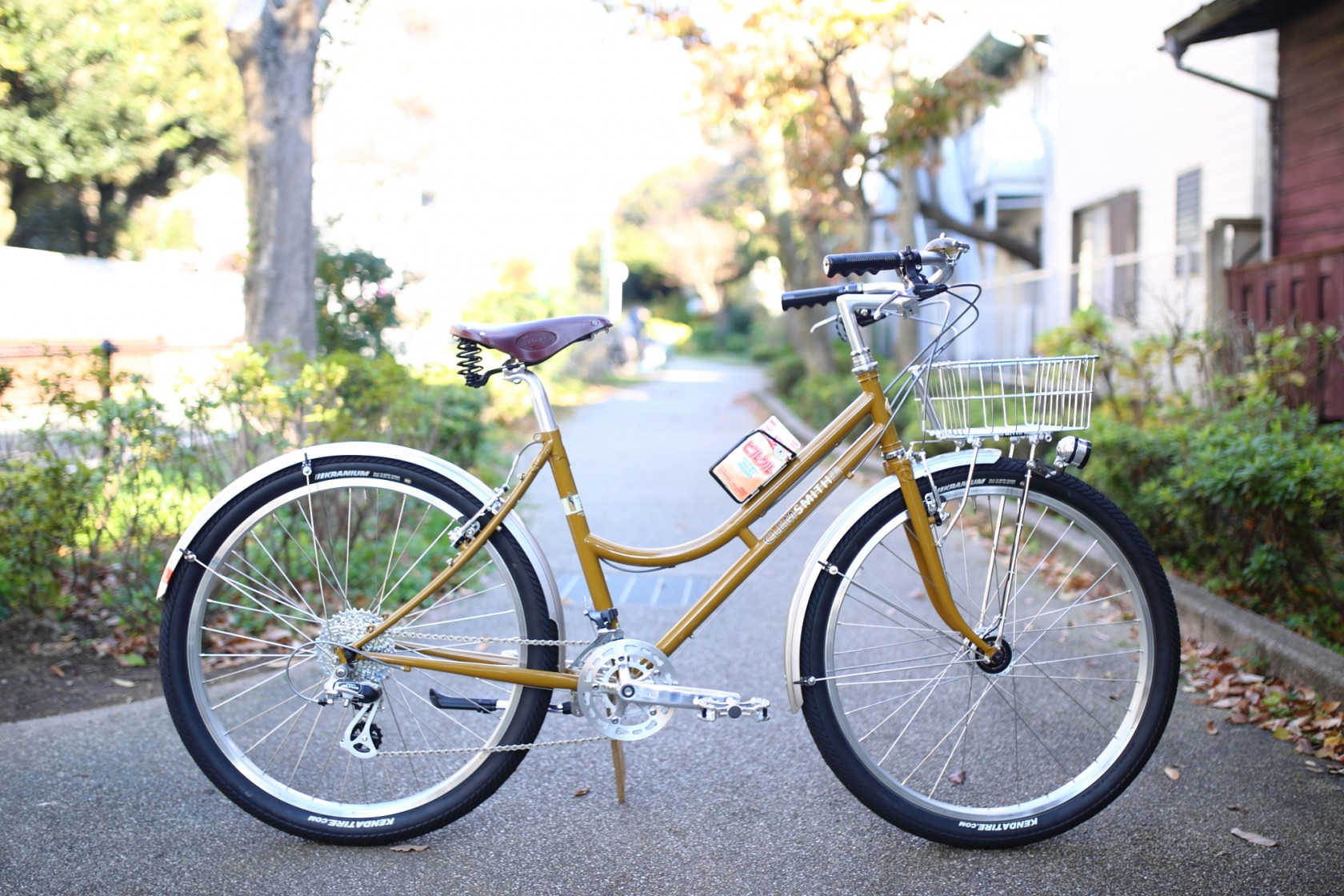 *RIVENDELL* clem smith jr. L
The Rivendell Clem Smith Style L is the low top-tube version, formerly known as Girl's bike. This is a relaxed geometry like the longer wheelbase and lower bottom bracket, which provide a stable and comfortable ride. A perfect commuter bike for a petite woman.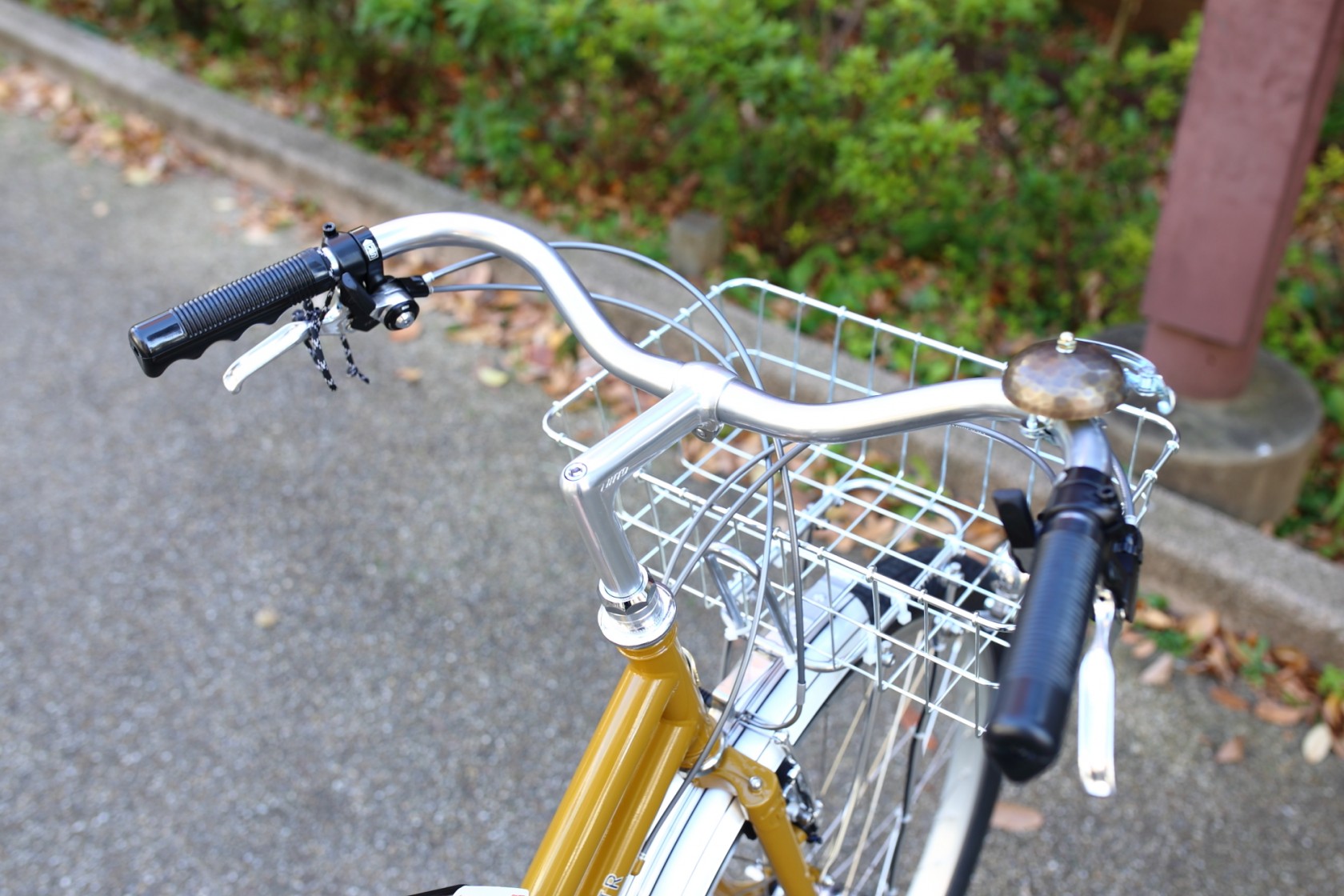 He changed the Nitto Bosco bar to the Nitto B352 albatross bar. She set the saddle height pretty low, so doesn't need the big rise.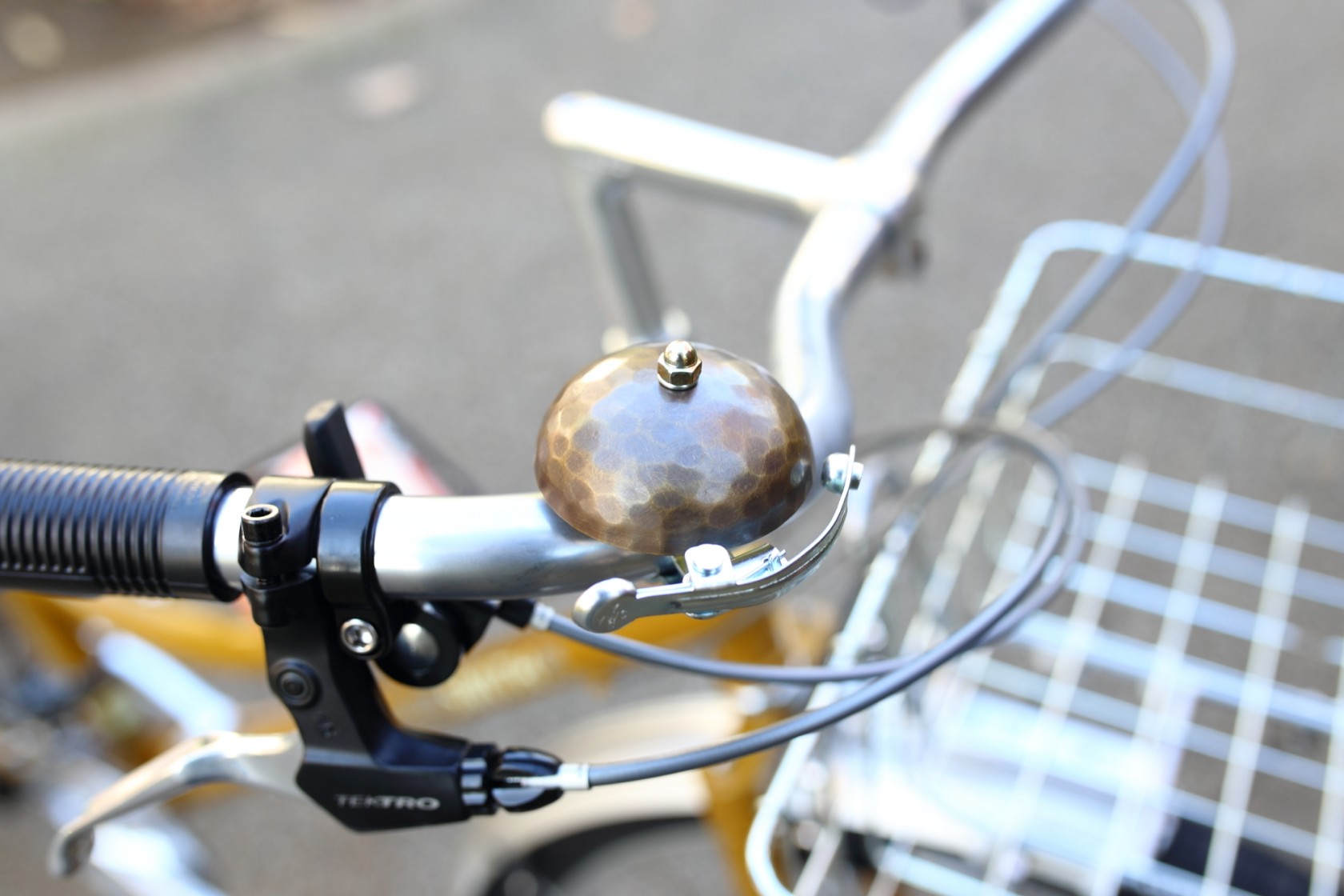 The bell is Tomii Cycles hammered brass bell.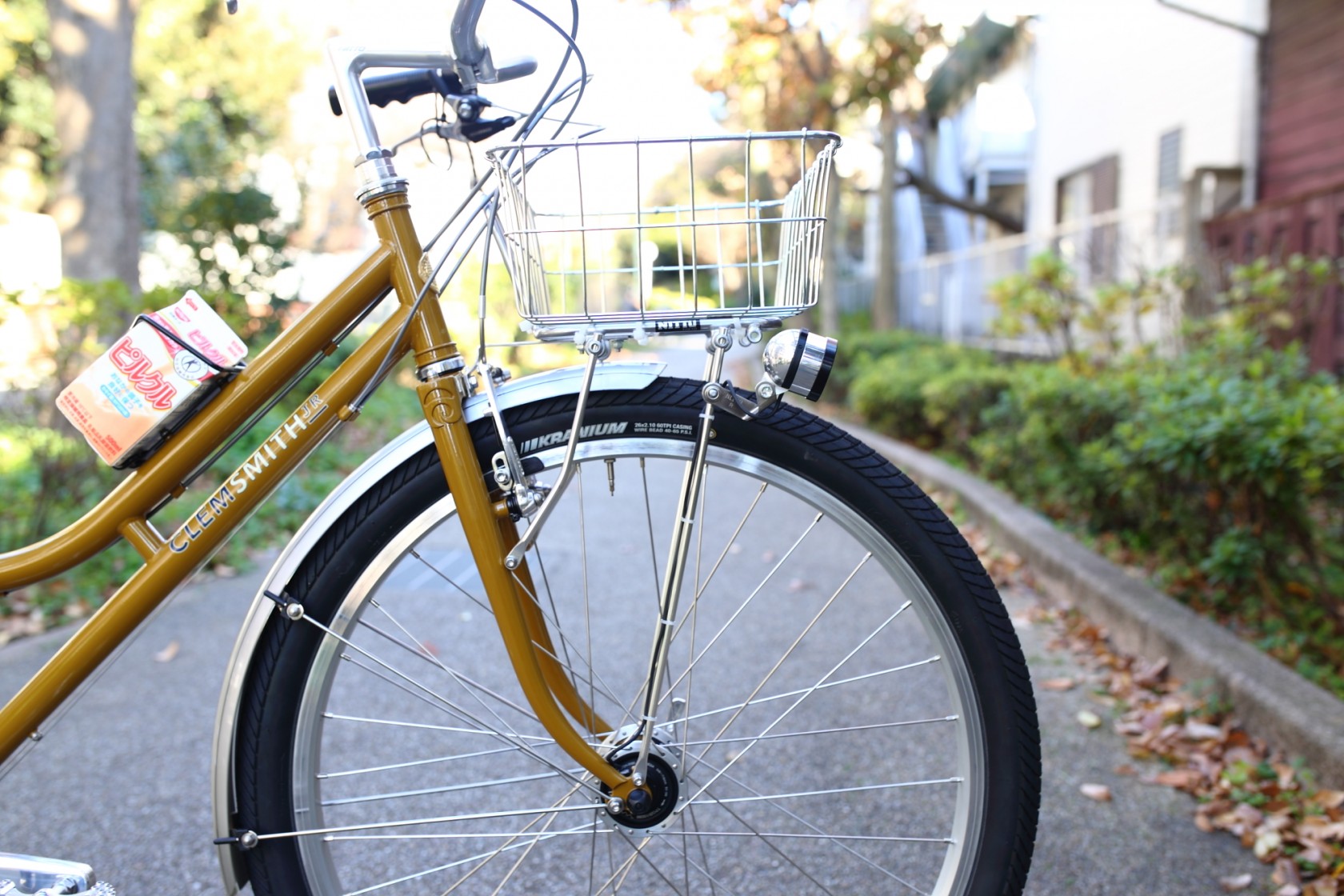 This is our basic style, the Nitto M-1 front rack with the wald 137 basket. He put the Nitto straight struts into the eyelets on the end of the fork. The Nitto lamp holder was installed on the straight strut for the Schmidt dynamo light.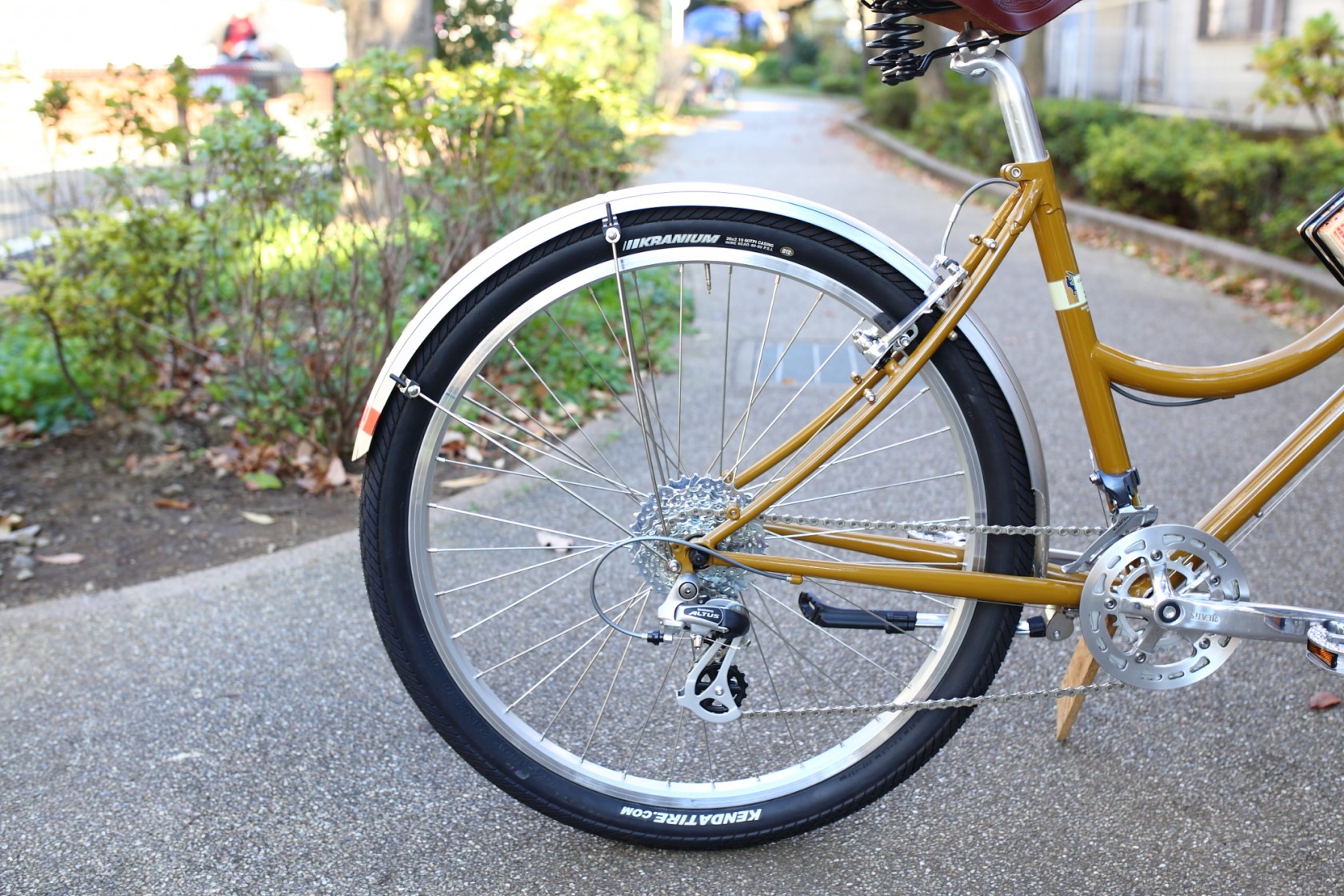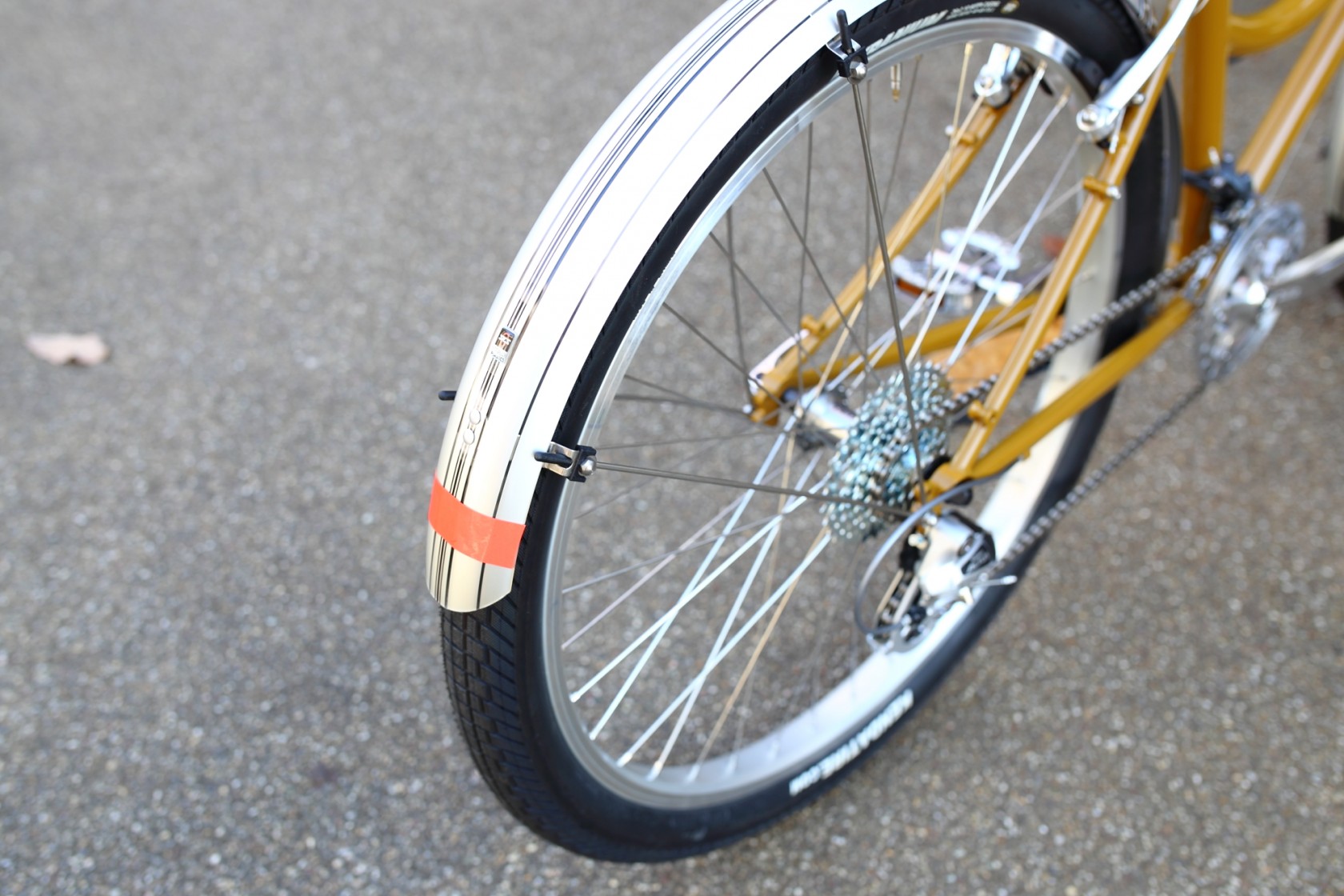 The plastic full fenders are not heavy yet indentation resistance. This matte finish is a perfect match with Rivendell bikes. The red tape reflective is a great accent. Again, this is his girl friends bike. I can see a lot of love from this bike.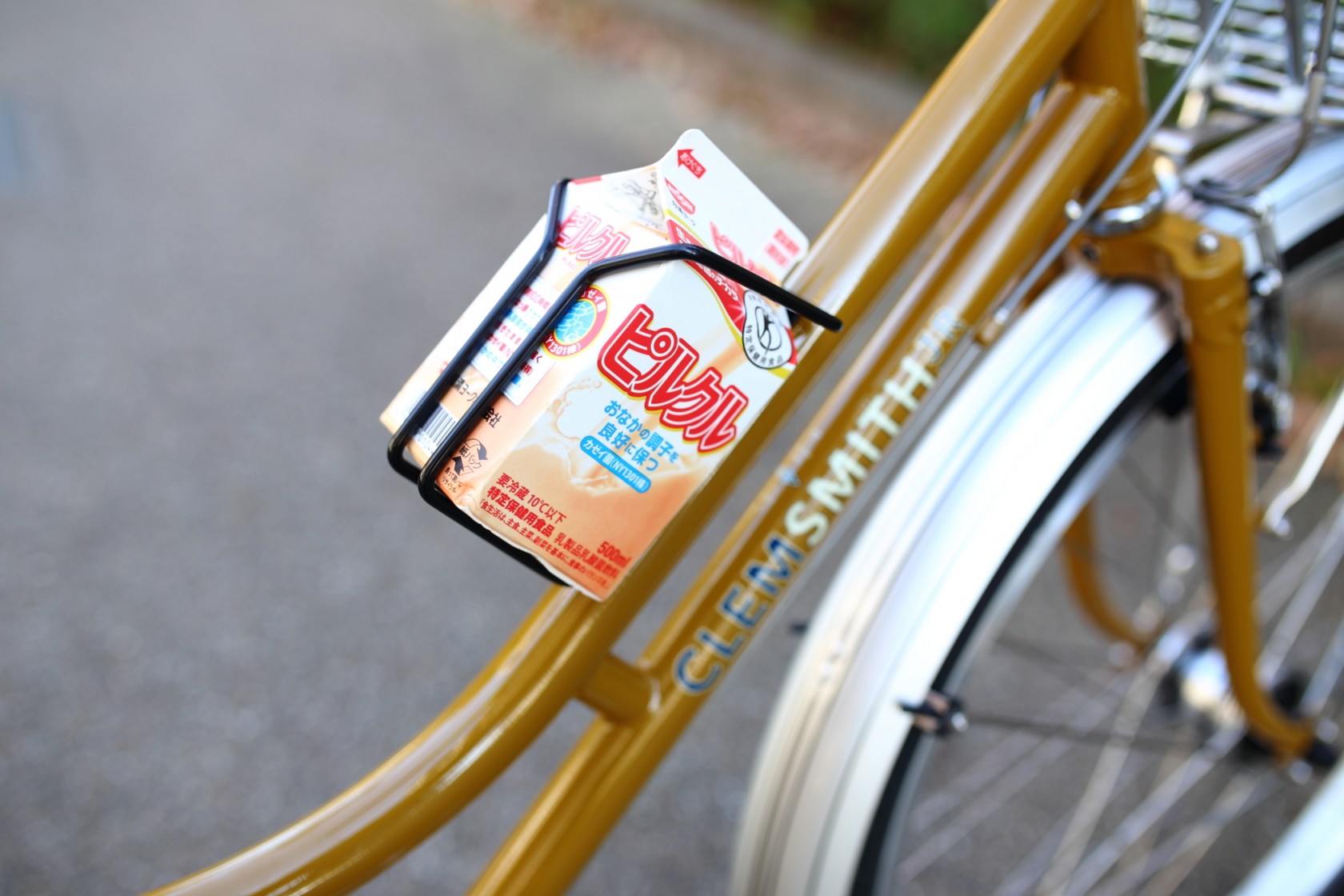 The Carton cage fits a paper bottle perfectly. This one enables his girl friend to carry and her favorite milkshake.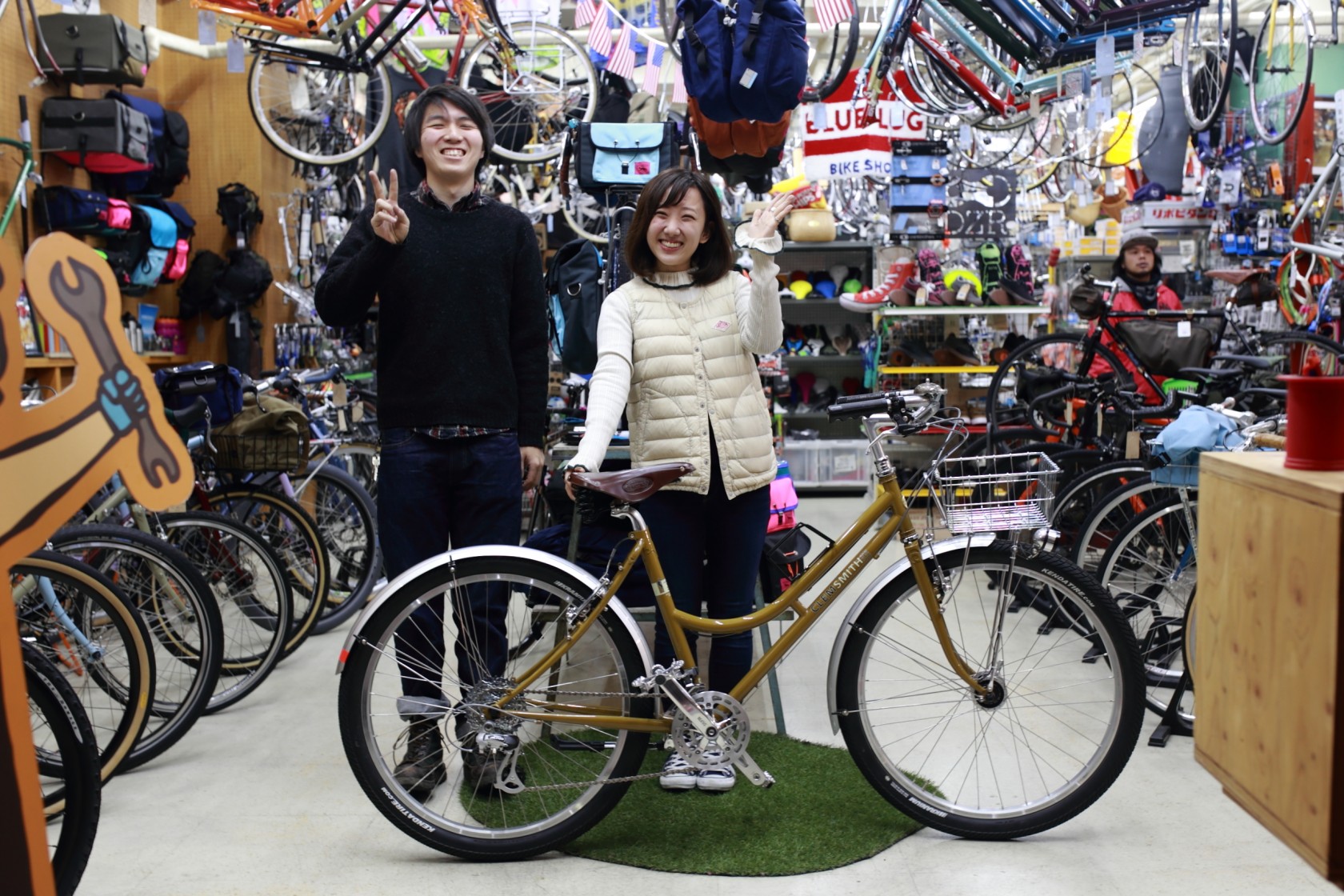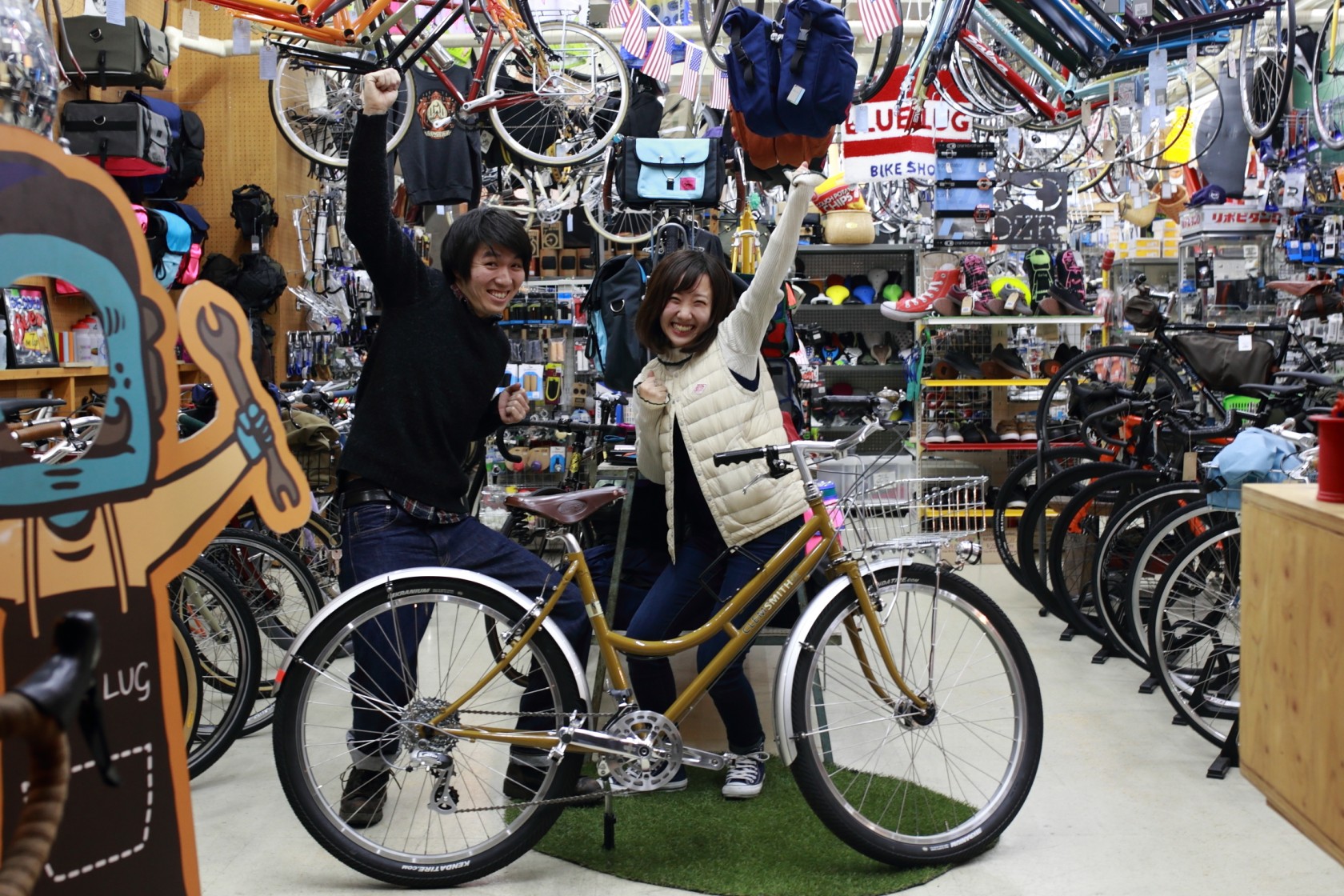 We built up bikes depends on the owners' life styles. When you come to Tokyo, please visit Blue Lug Kamiuma!