Basket Fun
Most of the Blue Lug staffs will often say that we never thought we would ride or build a bike with baskets, since we were originally a track bike shop.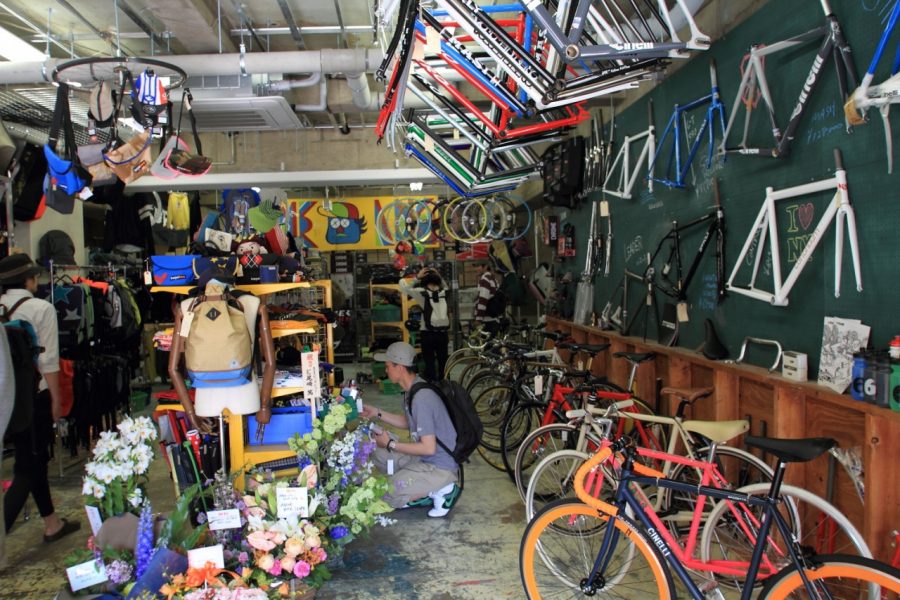 This is what Blue Lug Hatagaya looked like, back in 2015-ish I believe. (It was fun doing a deep dive into our Flickr account)
You can see that we were all about the "No Gears No Problem life". All the bikes displayed are just a solid build.
Don't get me wrong. I love one speeders and it's always sick to see fixie riders zoom through Tokyo.
Now let's see Blue Lug Hatagaya in 2022.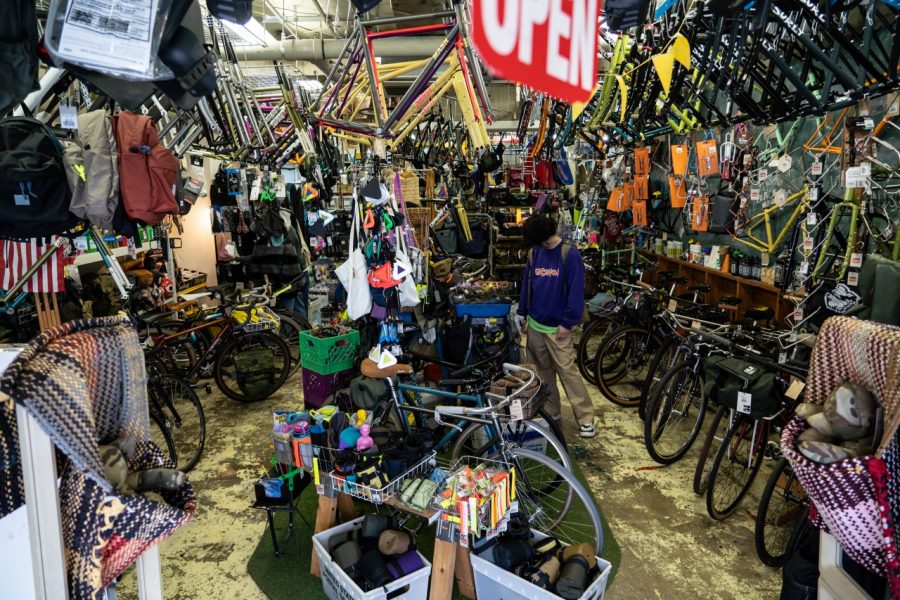 Nowadays, most of our builds are focused on usefulness, comfort and safety. We build bikes with nice comfy leather saddles, swept back bars and baskets. It just trips me out how things change.
I'm not sure when this comfy a d efficient bike builds became a thing here at Blue Lug, but I always think that as the OG members started to get more mature and kind of got tired of riding aggressively, but still had mad love for bikes and bikes were already a huge part of their lifestyle and they naturally shifted towards the relaxed and noncompetitive side.
I personally think baskets are sick and so damn useful.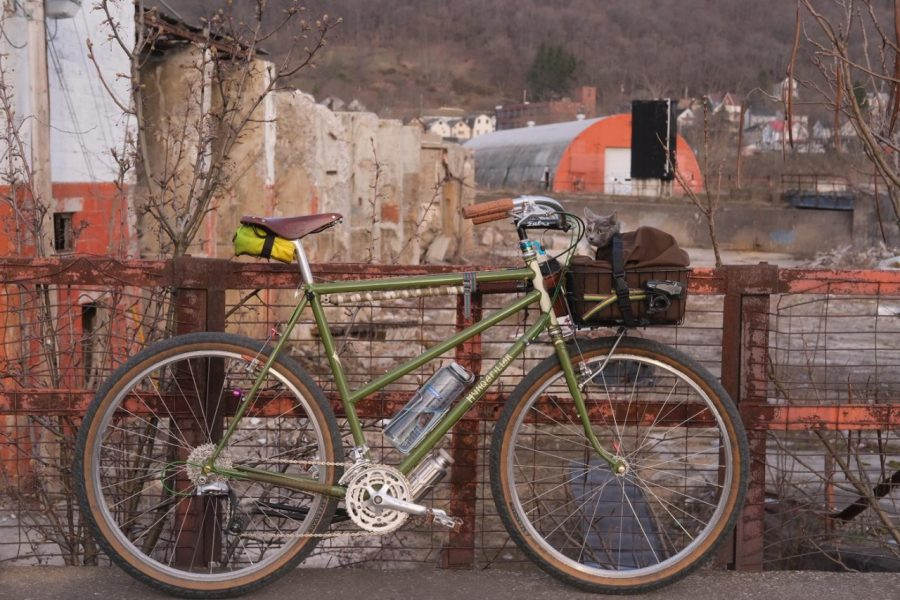 via The Radavist
Speaking of which, let's just appreciate how cute this is. Go follow Stevie the bike shop cat and our good friend Jarrod from Hope Cyclery on IG.
They carry our stuff so, if you live around Jonestown and want some Blue Lug gear, I highly recommend visiting his shop or browse their online store. I fully support people who support local.
Anyhow, we've been into adding a little flavor to our baskets lately. A solid basket is still cool, but I think it would be a waste, since baskets have a lot of potential to be pimped out.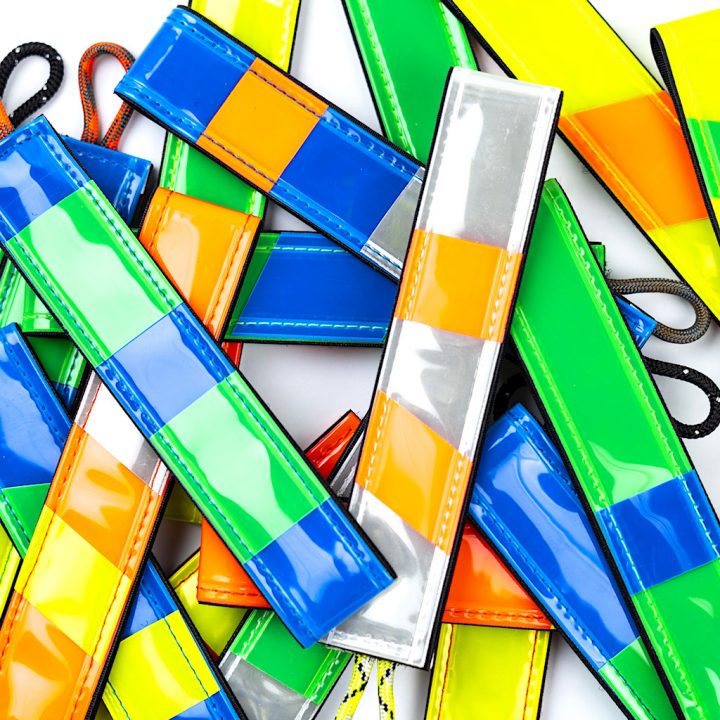 Matsu from Yoyogi Park store came up with these Sandwich Reflectors last year, and now we're stocked up with some OG and new colors.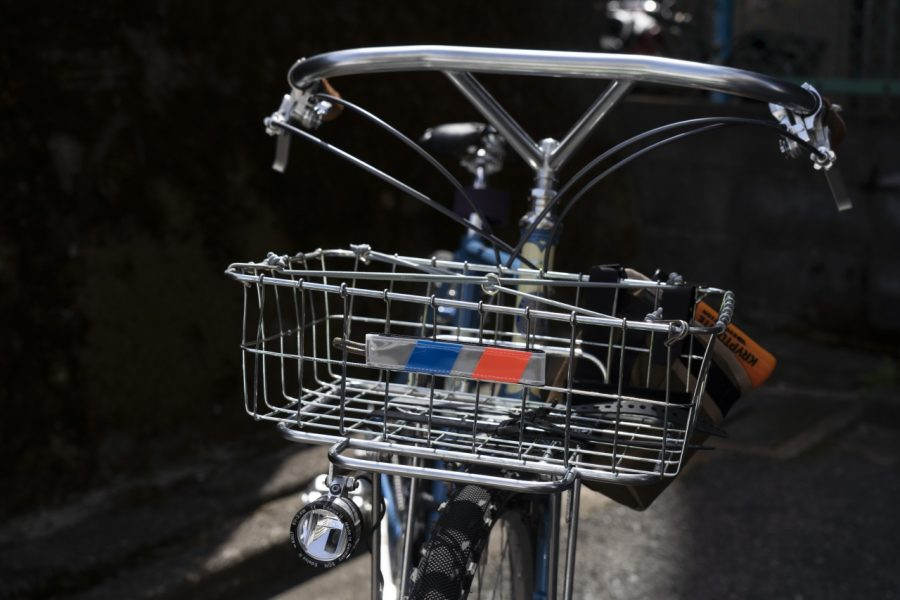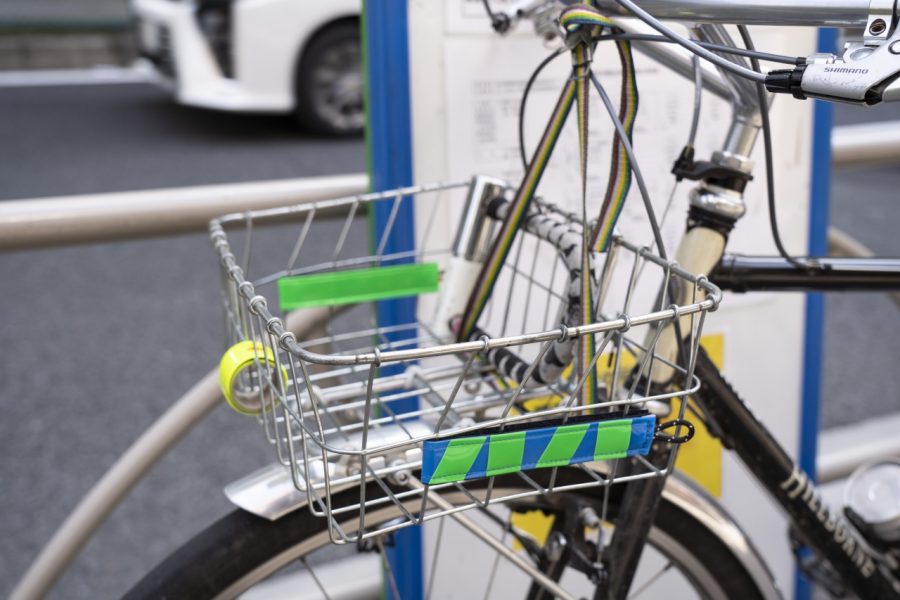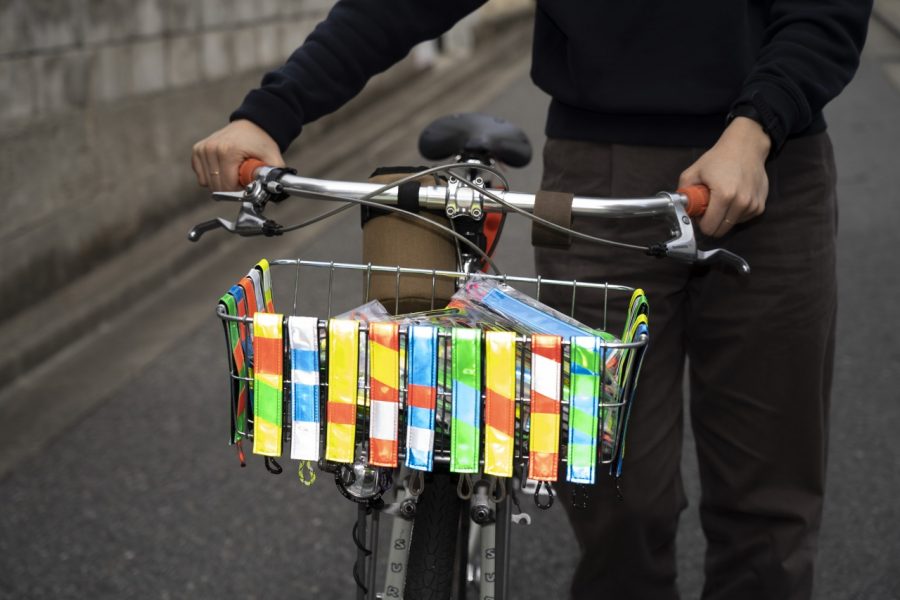 FYI, they're not made just for baskets. Here's some of silly and cool ideas from our staffs.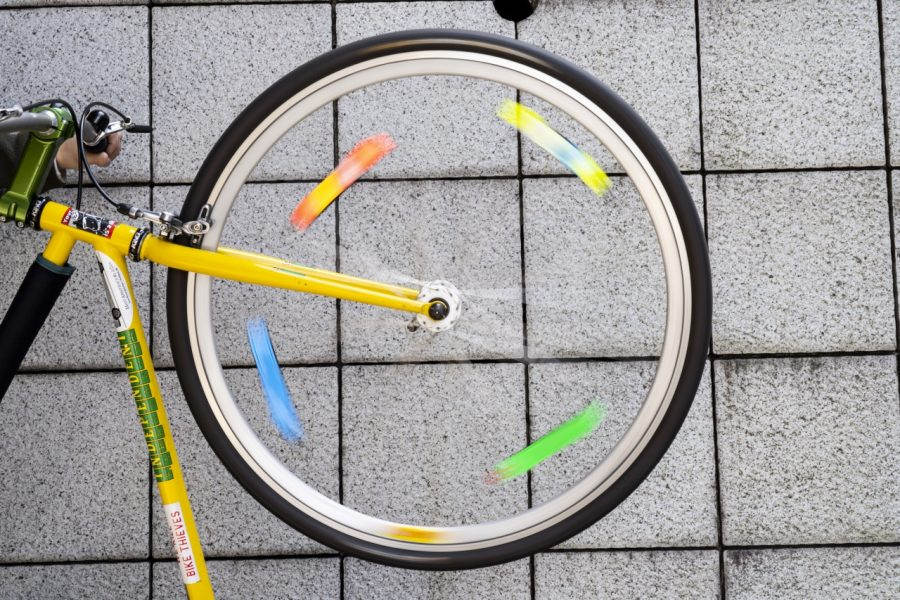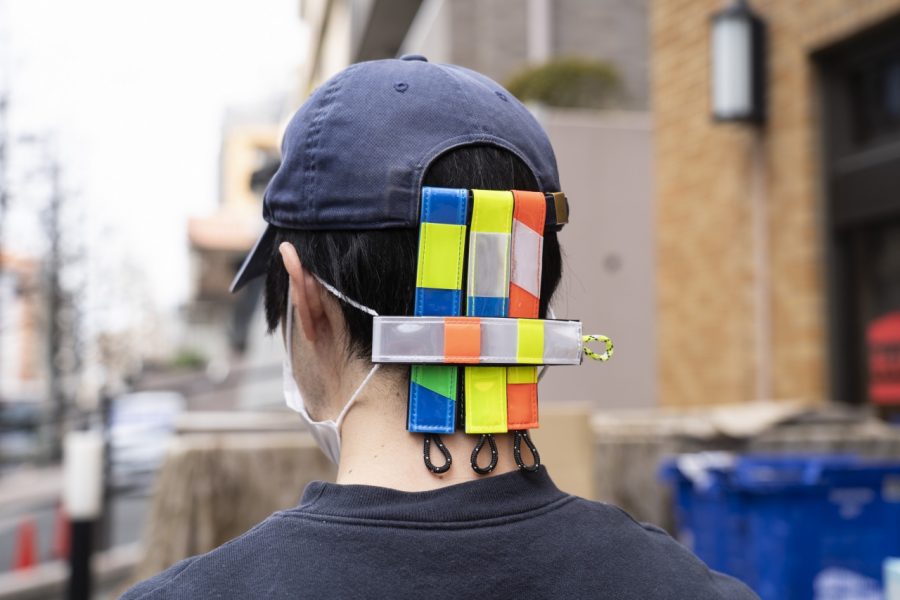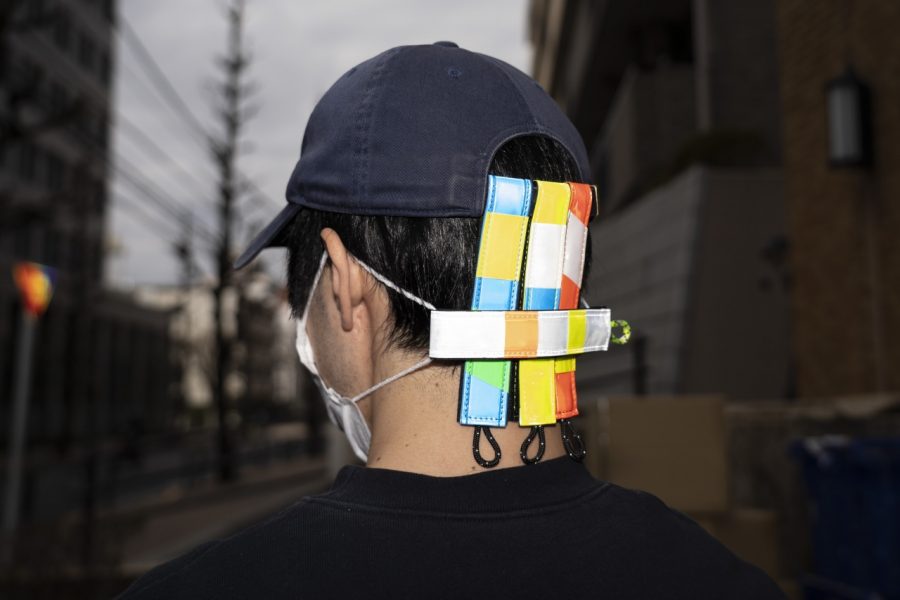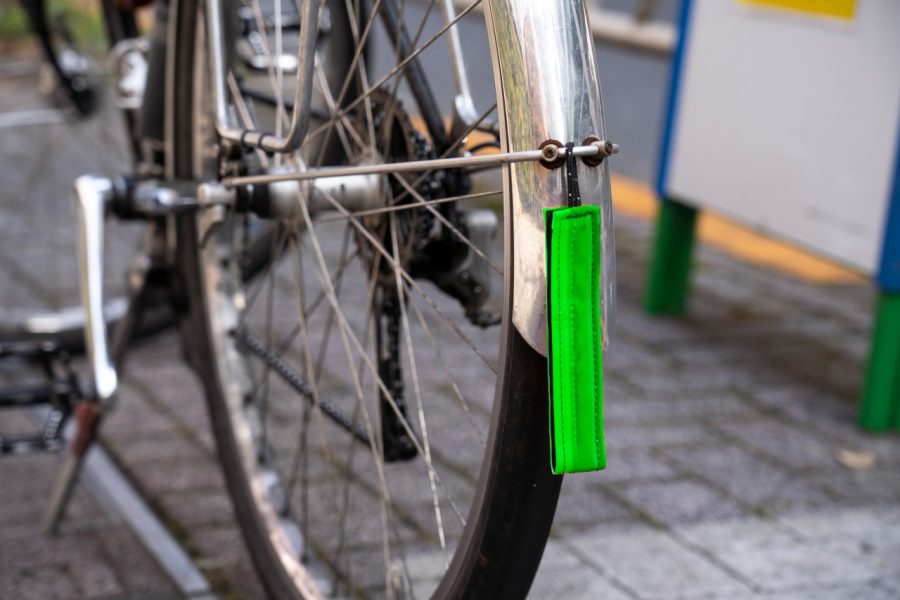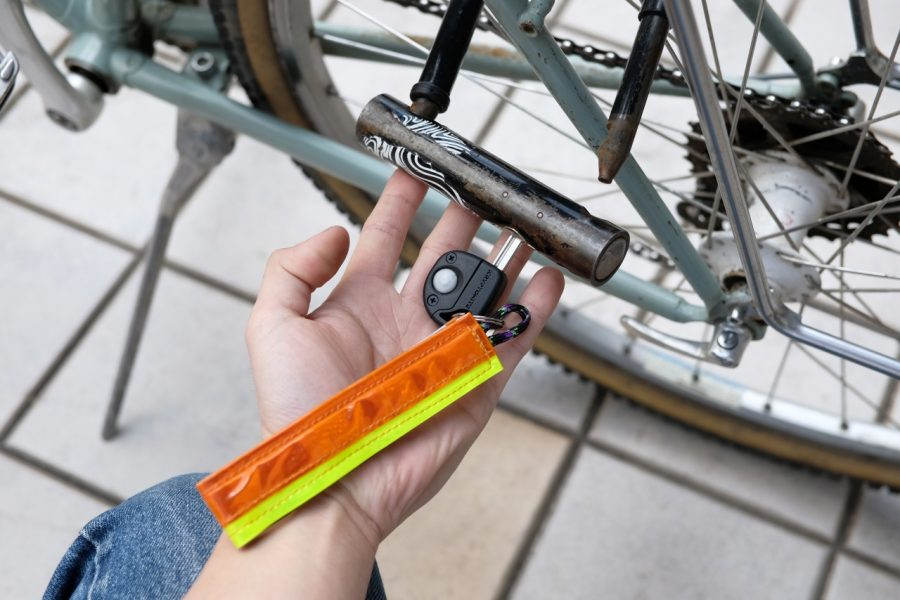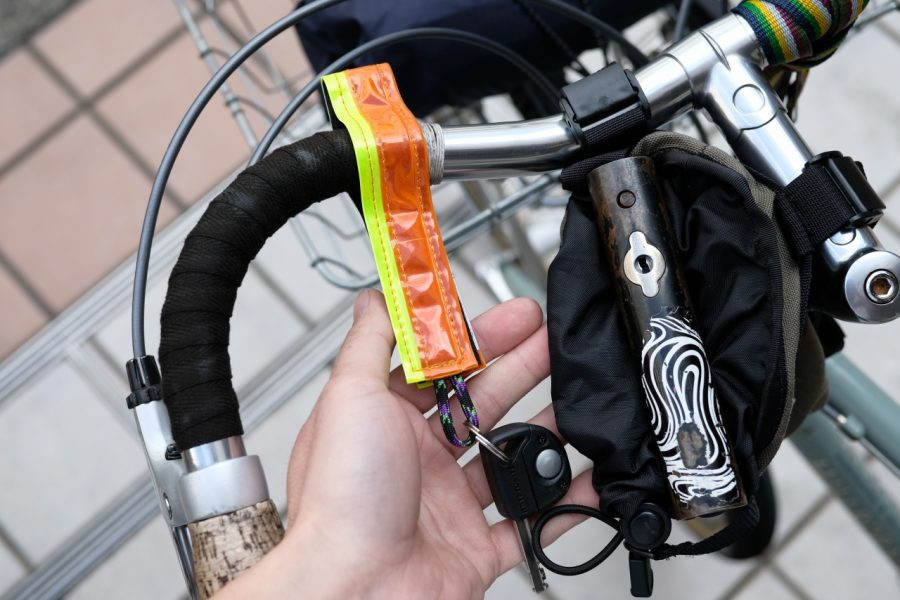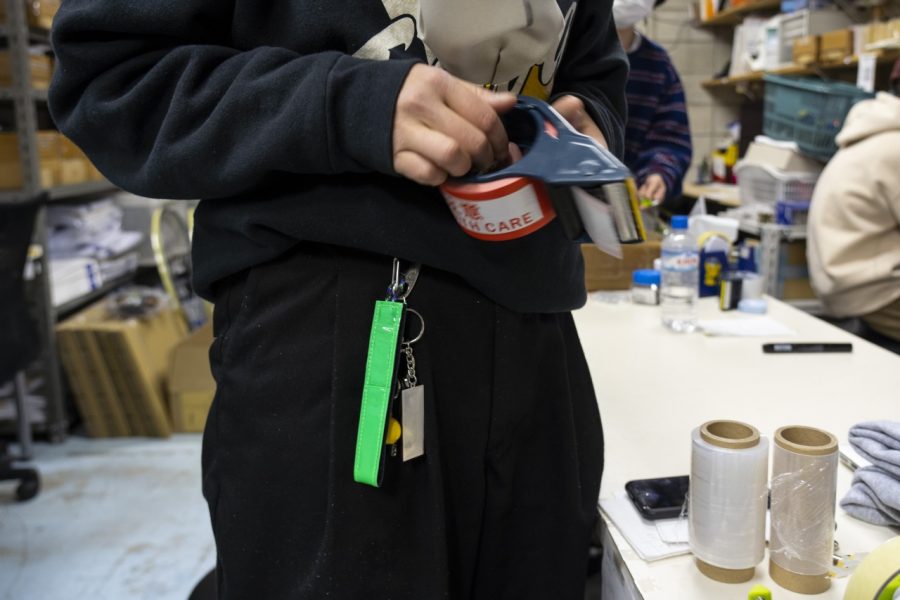 Below is Matsu's basket set up for his Rivendell Sam Hillborne.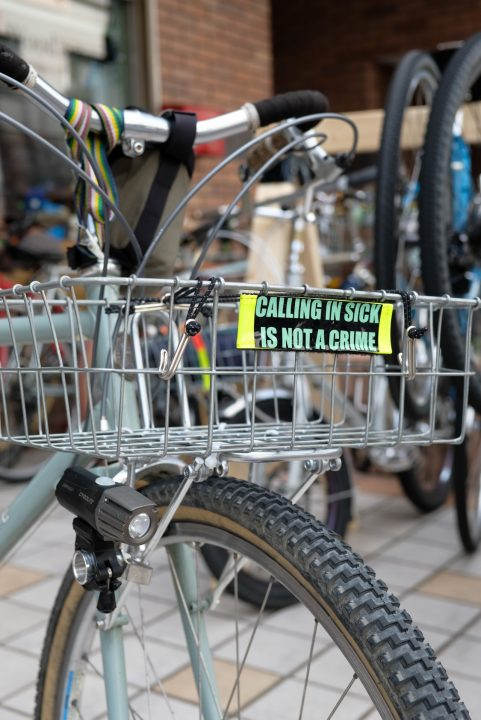 Shout out to Calling In Sick Mag!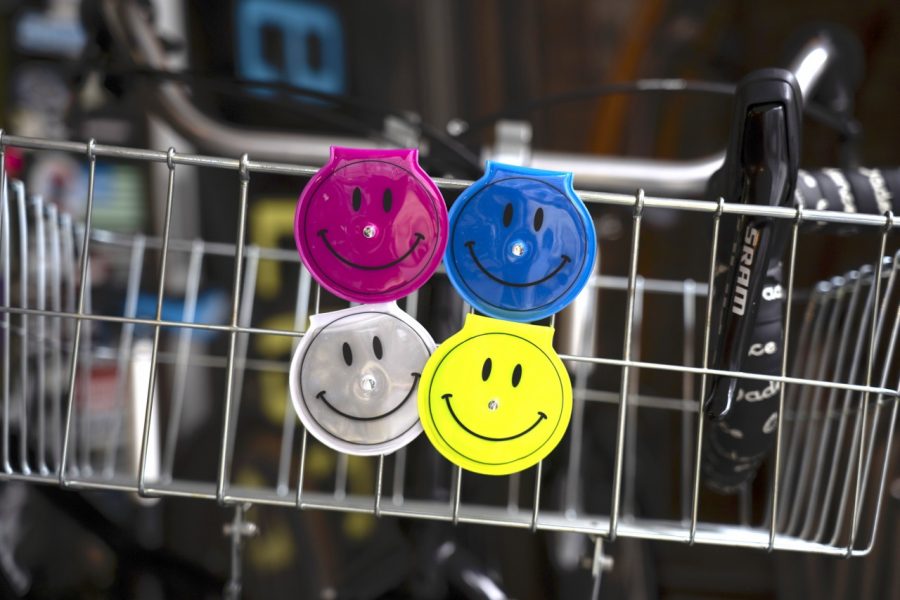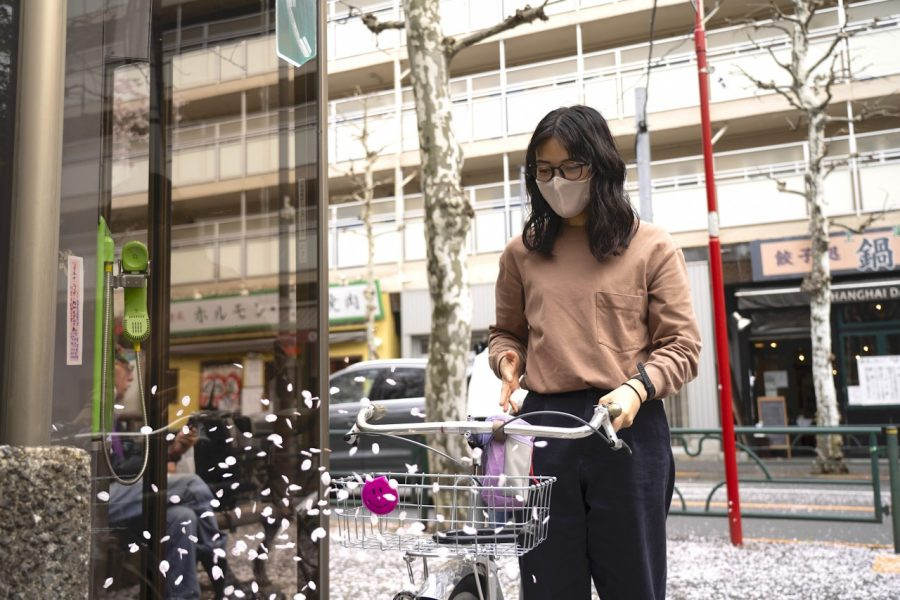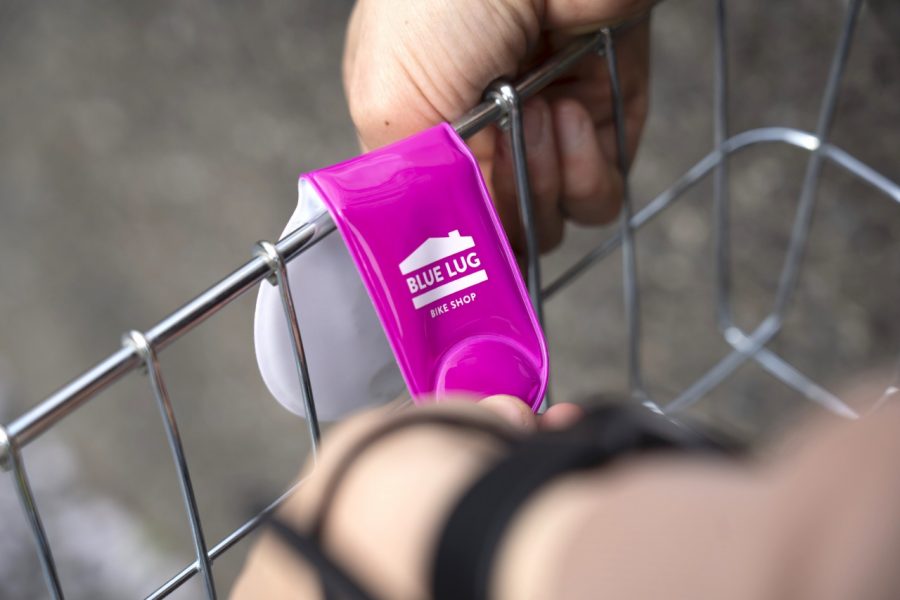 We also got two new colors of the Blue Lug classics. Blue and purple to match those anodized components!
I love these smile reflectors. Their extremely cheap and they just make you happy when you look over to your buddies bike during ride and see these little guys smiling at you like 🙂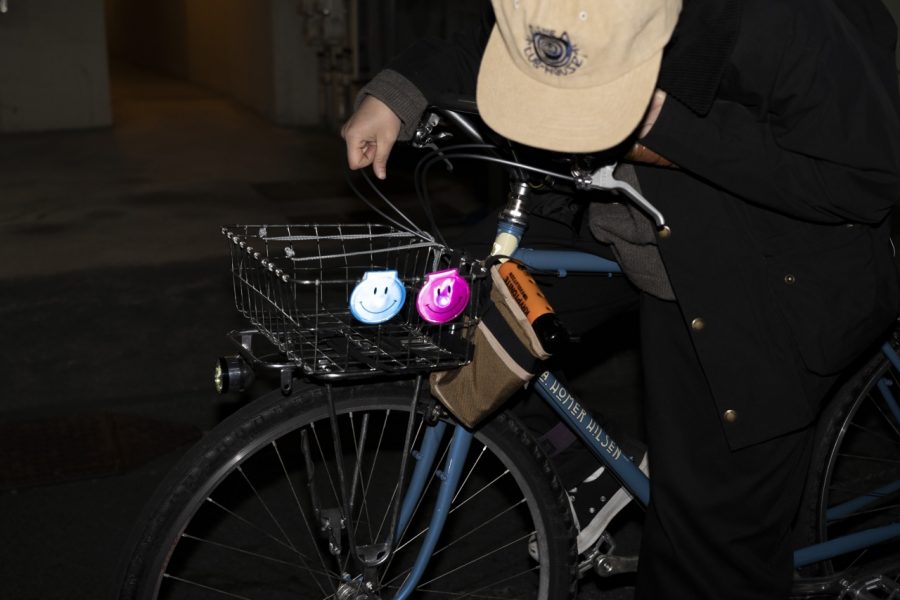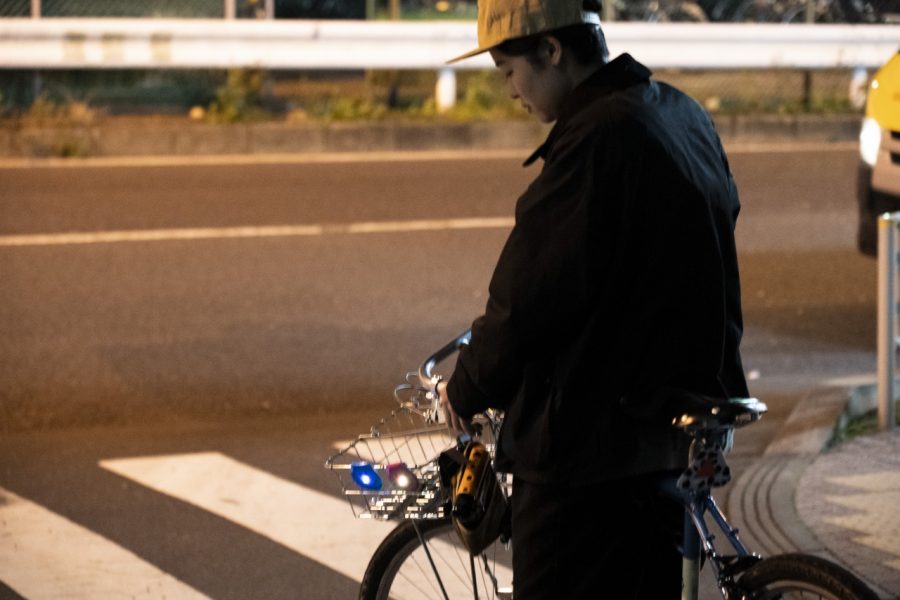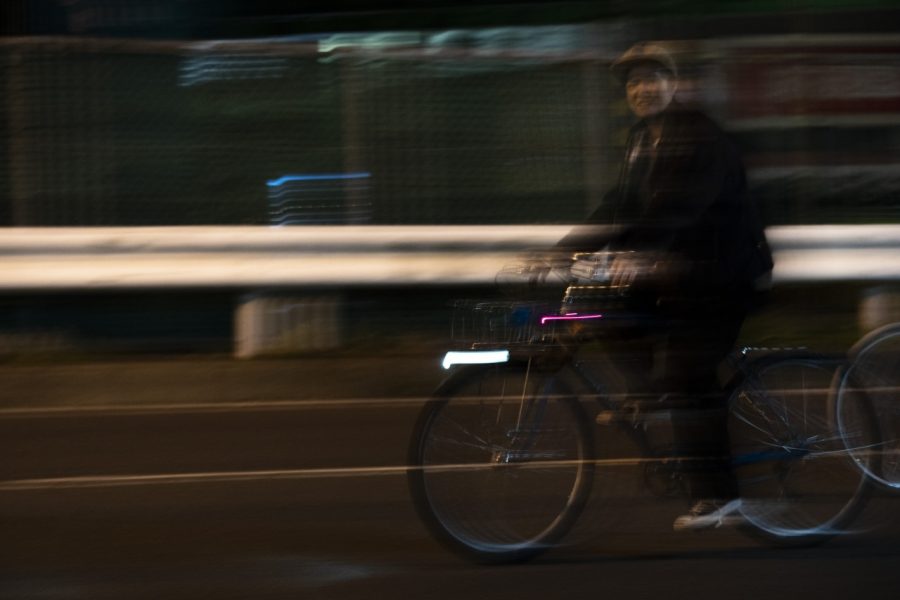 The best part about these smile reflectors is that their little nose has a small light that glows in multiple colors.
It makes the night rides twice as fun, especially if you put them on your baskets, bags, and anywhere you can think of.
Both of the stuff are up on the Webshop now. Be safe and have fun at the same time.
↓Out takes of the smile reflectors↓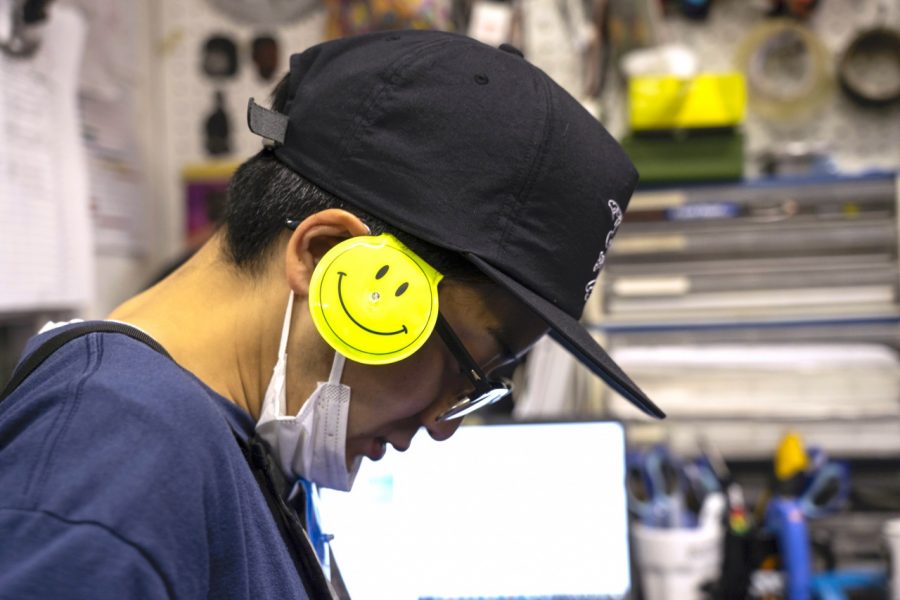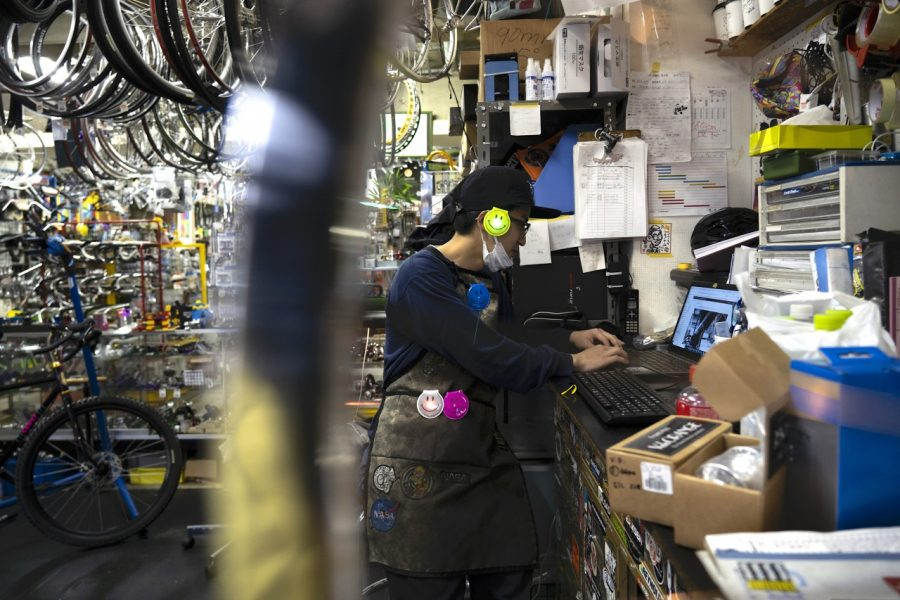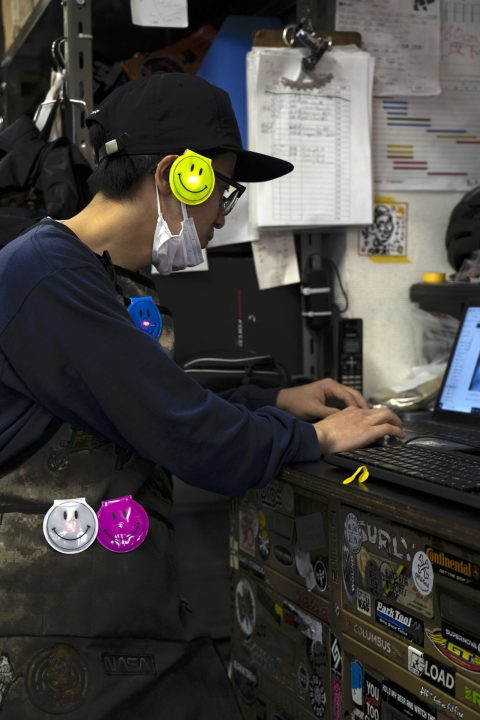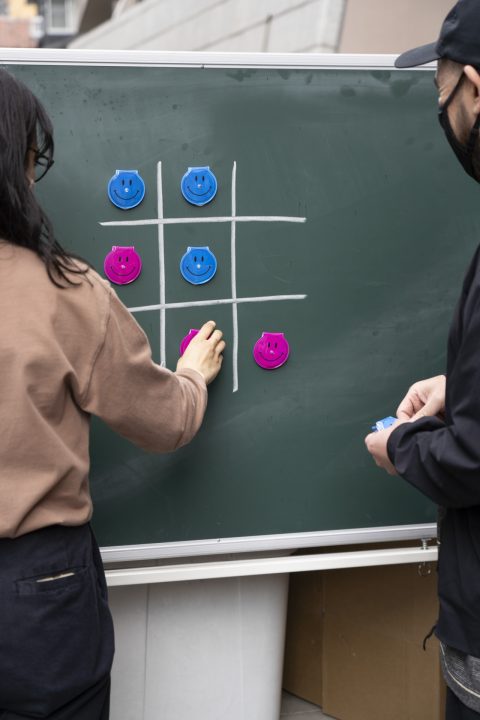 We obviously have too much fun here but that's what it's all about right?