Nitto Decaleur
Hi everyone, this is Tani from Blue Lug Kamiuma.
Today I am going to write about a decaleur. Do you know a decaleur?

The word "Decaleur" is originally from French. When I typed the word on Google, google even thinks the word is not correct and suggests another word for me.
Anyways,
"[a] decaleur is a quick release for a handlebar bag. It attaches the bag securely while keeping it offset from the bars so there's room for your hands on the handlebars. (The French "decaler" means "to offset" or "to move out of the way".) It also allows easy removal when you want to take the bag with you after parking the bike. A decaleur really optimizes the benefits of a handlebar bag."
Quoted from Off The Beaten Path. (https://janheine.wordpress.com/2013/10/26/bump-proof-decaleurs/)

You may have came across a decaler on classic bikes or randonneur. 
View this post on Instagram
Check out the video, we experiment like this.  The first video is a front bag with a decaleur, and we didn't use a decaleur on the second video. The difference is obvious. It works very well.
Especially when you carry Swift Industries Ozzette Rando Bag, a decaleur is almost necessary.
However, though when I was researching about it, I also find that there are not many choices. Some people did create their own DIY decaleurs or ordered from a handmade bike builder, which is probably expensive.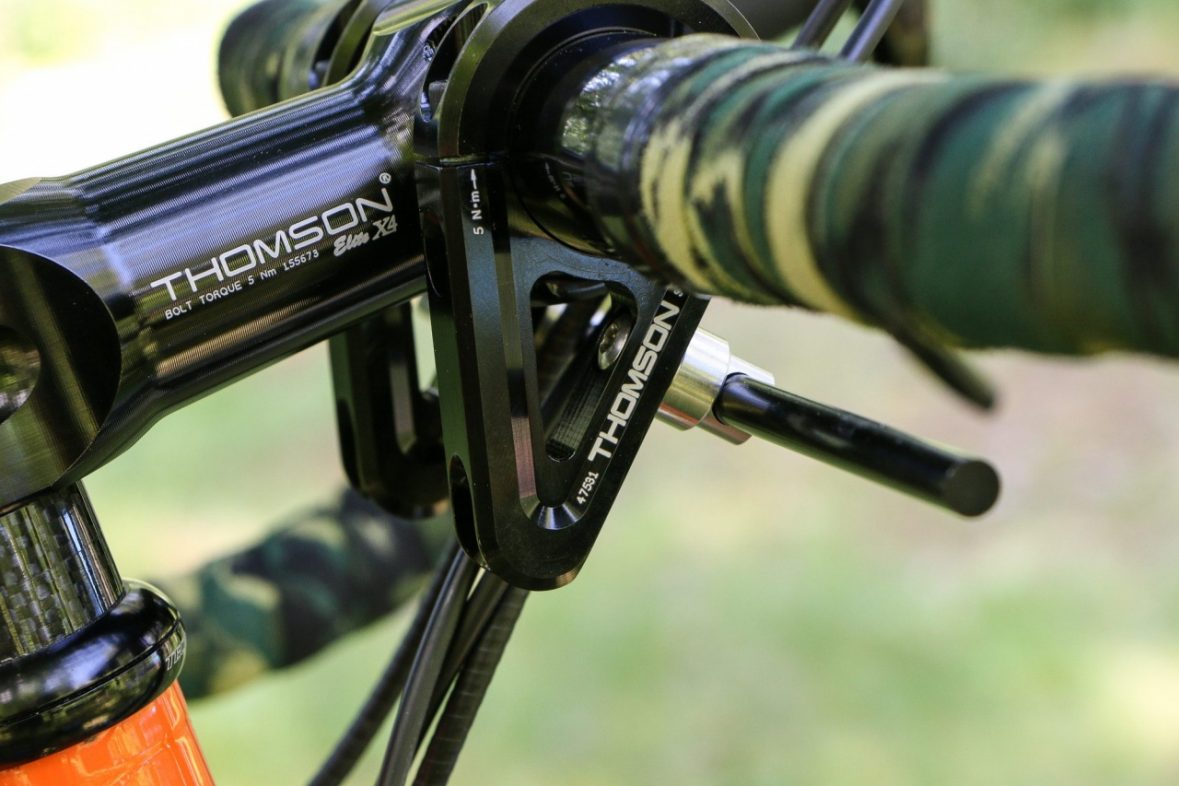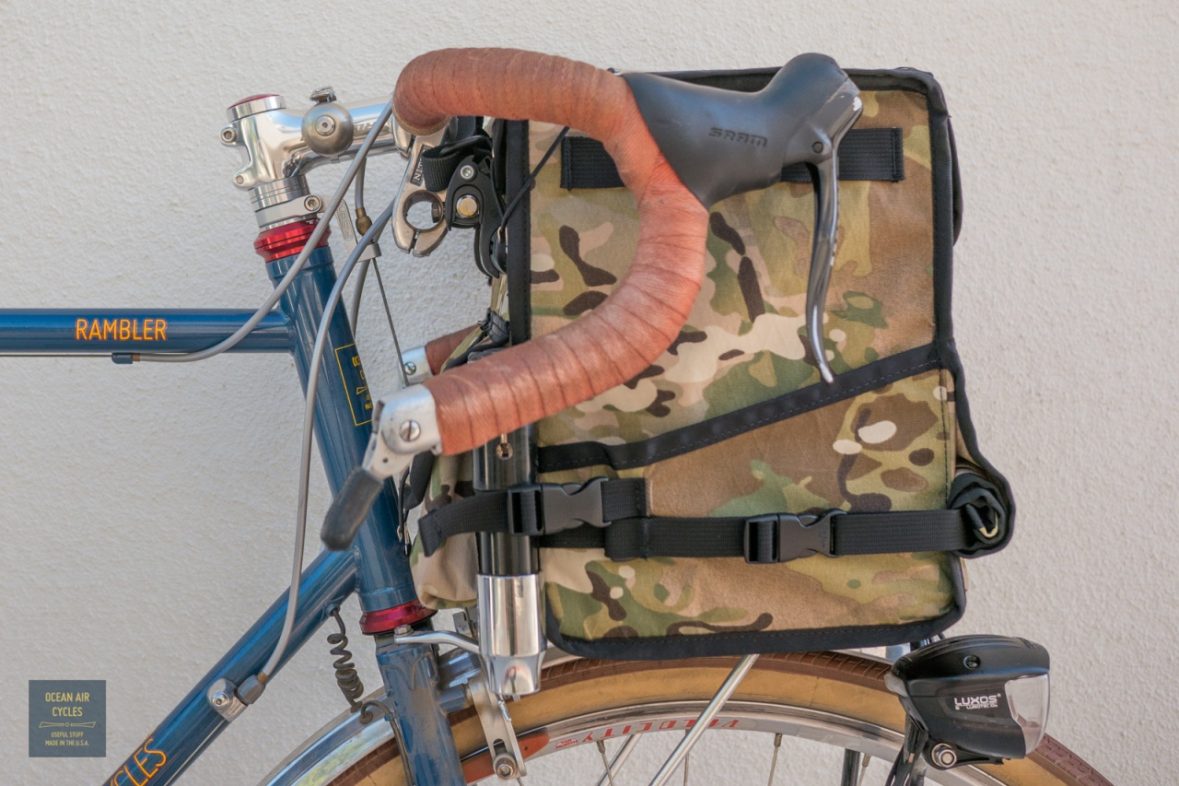 Then I roughly designed and asked people from Nitto to create our original decaleur. Nitto made many trial products and then we finally released our original decaleur! Boom!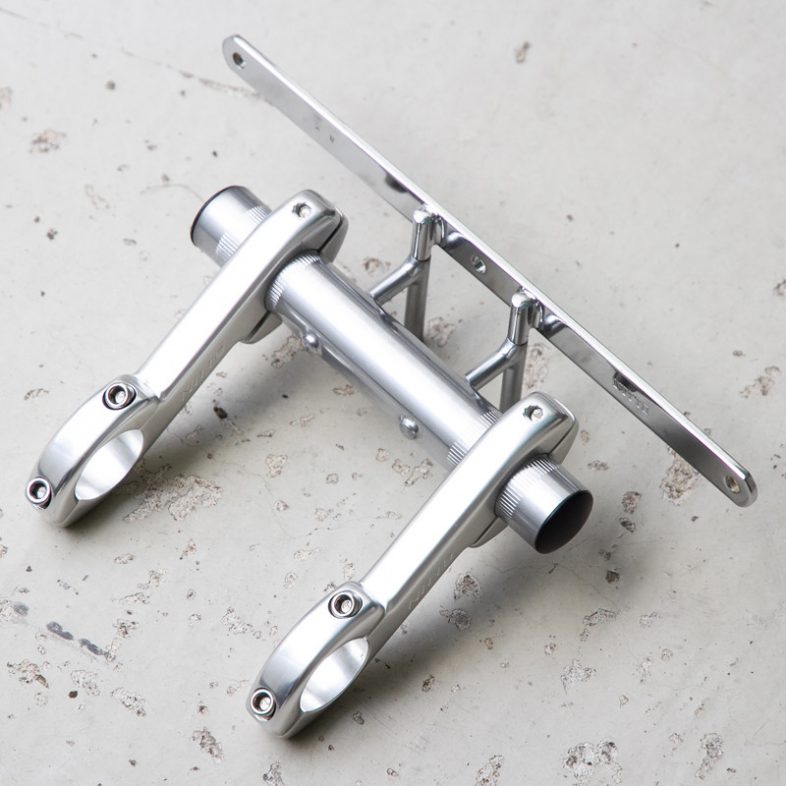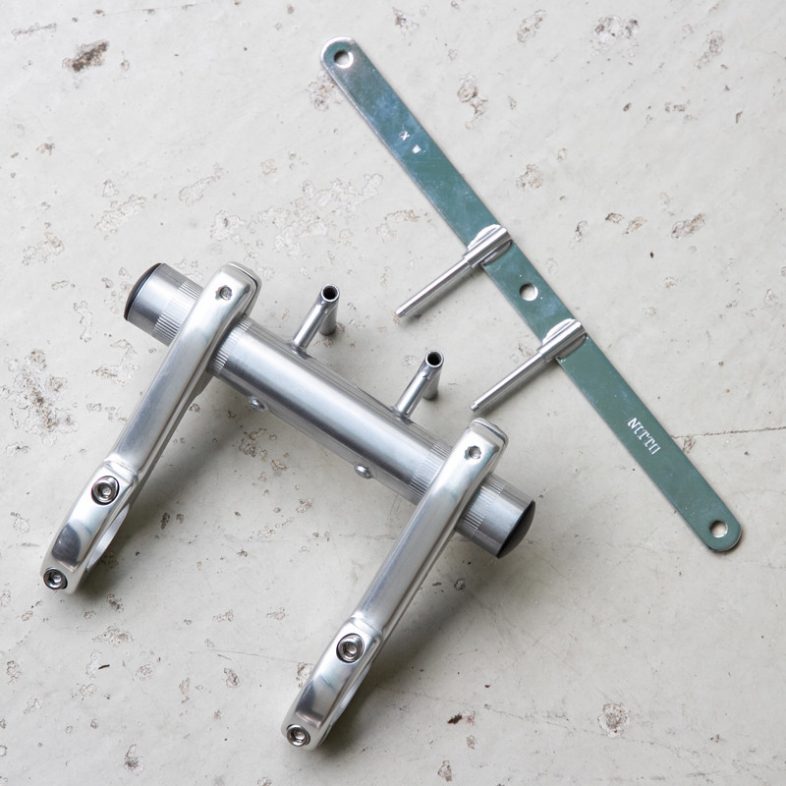 This back panel is very easy to attach and detach on the body part. Just insert into the sticks.
You can clamp the decaleur on a handlebar like this and adjust the angle very easy as well.


Available in 2 handlebar clamp sizes, 25.4mm and 31.8mm.


If you want to see it and try on, please come to Blue Lug Kamiuma! We are here to help you out!