MY BIKE CHECK & 650B Thick Slick Tire
Hi, Tani from Kamiuma store is writing here. Let me write a my-bike check and some related parts today.
The other day I built Rivendell Joe Appaloosa with transferring the parts from my other Rivendell and I really dig it. Let me introduce the new bike, hopefully someone will be a new JOE's owner.      

 This is my Appaloosa.  It can load a lot of stuff, not by myself but the bike does. I also can stroll around on the Appa with sandals in summer.
I fell in love with the new purple colour but since other staff was choosing that I went with the lime one. Size51,  Height173cm, PBH83cm.
There are few reasons why I chose the Appaloosa.
Compared to A.Homer Hilsen, my current main bike, the Appaloosa can load more stuff, go for camp rides and be an on-road bike (mostly paved both on my commute and camp ride, I have my Clem for off-roads).  These are the specific features I wanted from the Appaloosa. Also I wanted to use Royal blue coloured Sackville bag for it by the way.
Well, actually you don't need a list to tick when you build a bike but I like to do that before I actually start building, just because it's fun. 
 Firstly, the frame. The features I wanted could be ticked with both Joe Appaloosa and Atlantis so I was wondering if I want to wait for the next Atlantis lot but it will be far future (not confirmed yet actually).

 Also this lug on its fork-shoulder… After all I'm happy that I decided on the Appaloosa. It rides very well, I like it.  Then, while I asked our photographer to take nice photos of the bike for a blog post, something I wanted to try on the Appa got restocked so I'm riding the bike differently from the photos.
The "something" is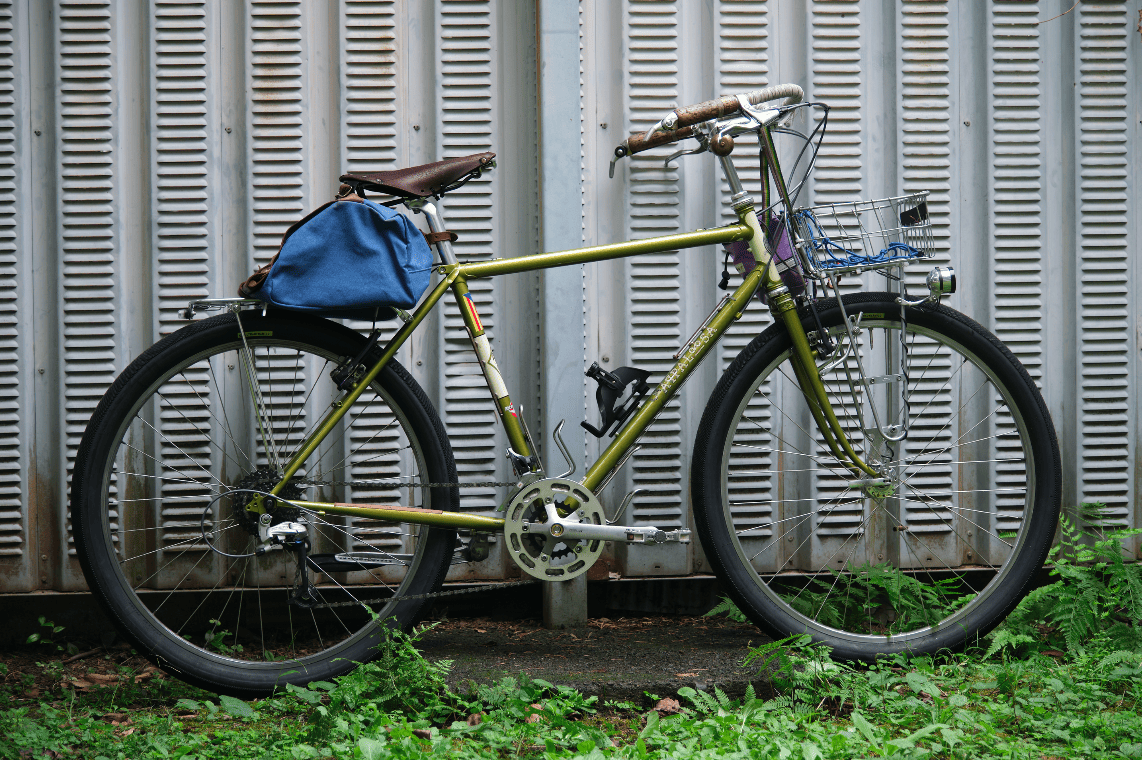 the tires, can you recognise that?
ULTRA DYNAMICO's Cava tire. This new "2,2" size CAVA"  had been sensational among the people have "thick tire fetish".

I guess those of you can agree with me, 650B(27.5″), the popular wheel size nowadays have only few choices for thick slick tires.
There is Schwalbe "BIG APPLE" which has got 2.35″(60mm) for 26-inches or 29ers but… even IRC has some but not much on the market recently.
 So I had been using Schwalbe's master piece "BIG BEN" a lot for this kind of bikes. It has got 2.0″ thickness officially and 48mm actually (BTW Schwalbe made this tire before WTB's Horizon, the origin of Road+, how fore-sighted they were). Probably the con of "BIG BEN" is that its heaviness because of the wire-bead. Anyway, even though I like this good-looking tire, I preferred a bit thicker tire this time.
Otherwise there is Gravel King SK 27.5×2.1, but it is too knobby so is categorized as an off-road tire to me.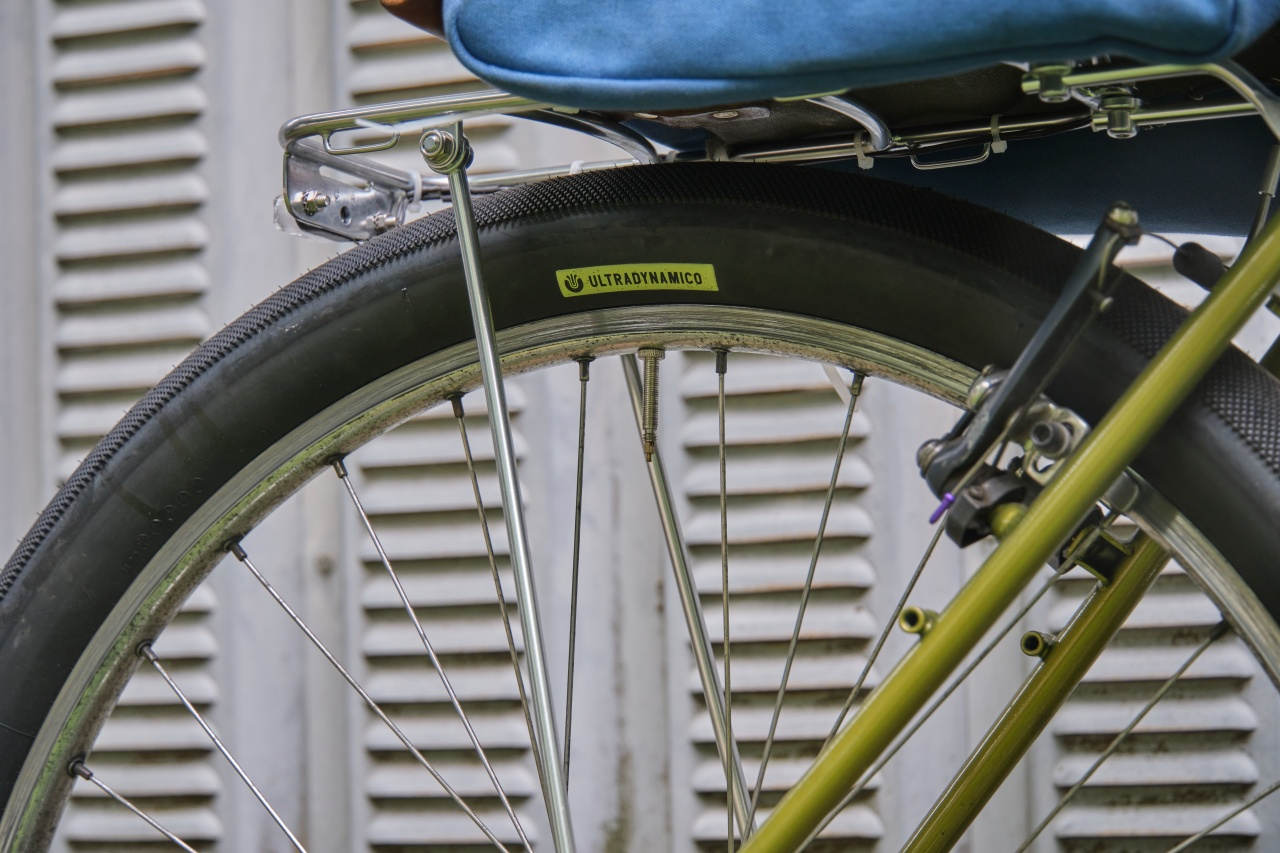 That's why I was waiting for this tire. I actually installed this long-waited thick slick tire on my Joe immediately. (Though precisely this cava is not a "pure on road" but a gravel tire)
The cava tire has got 3 compounds.
The highest-end "RACE" is thin and light, "JFF" is supple and light-weighted and "ROBUST" is thick and tough. Well, it's confusing to remember, isn't it? haha
"ROBUST (lobster)'s shell is hard", that's how I remember.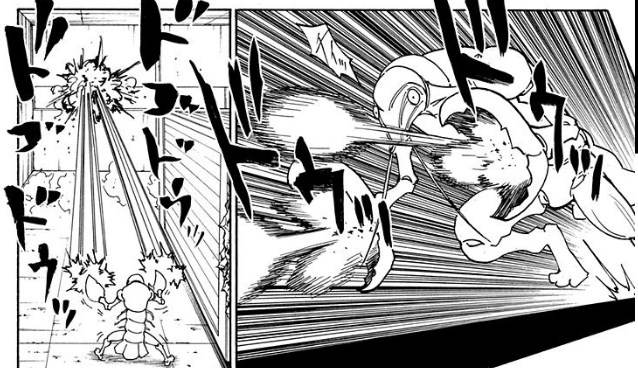 (Well, ULTRA DYNAMICO told me that lobster is not related though)
On the last day of our trip to the US, we had a dinner with Patrick from UD.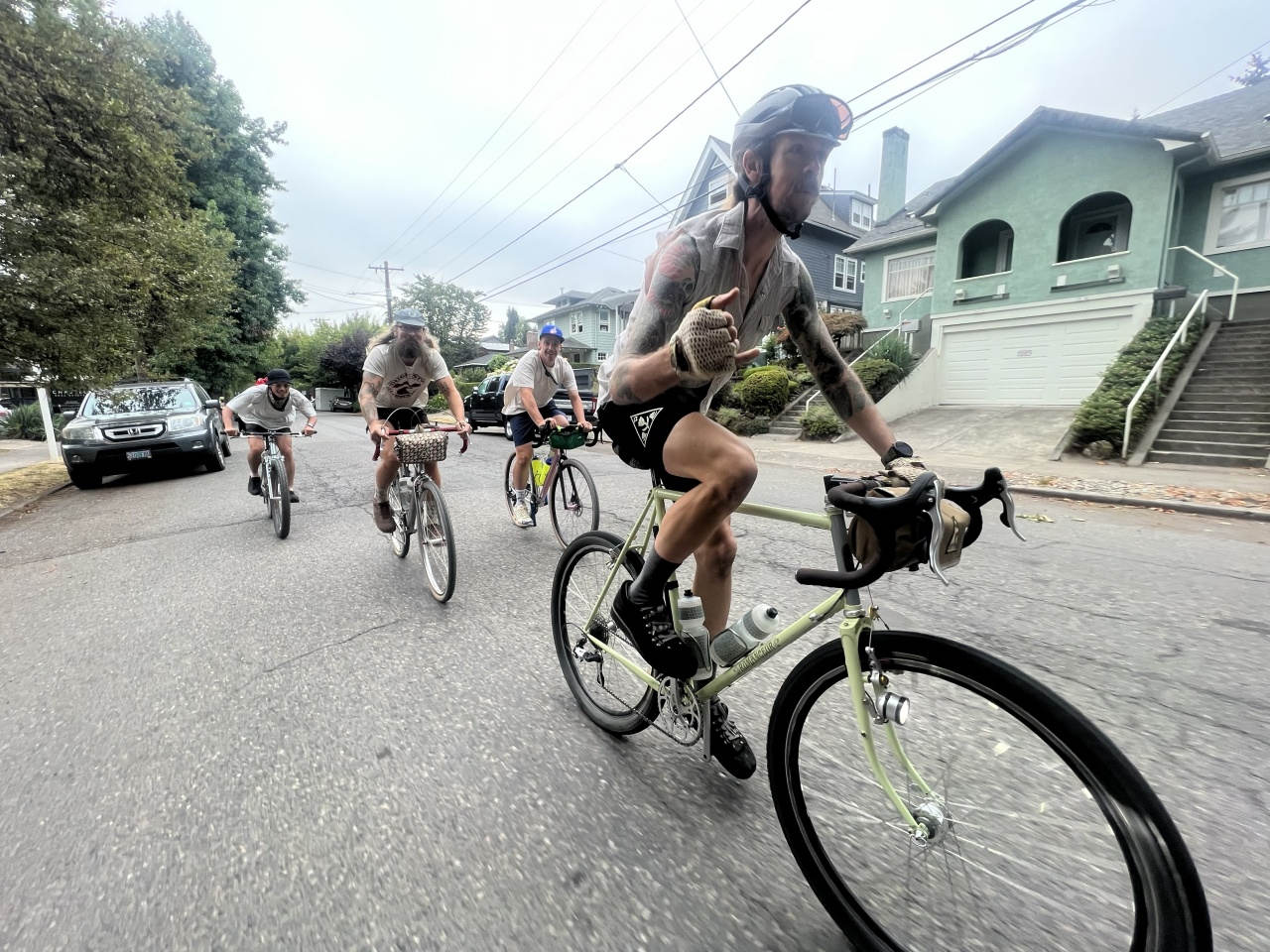 (Patrick is leading the ride here)
I asked him that "I'm planning to use the thicker CAVA for my Appaloosa and sturdy ROBUST is more suitable than JFF, right?"
Pat says, "Supple and light JFF for front and sturdy ROBUST for rear will work great actually"
Using ROBUST only for consumable rear, that's fascinating… While I was excited about the idea, Pat got blushed and continued that "well, I'm a tire-geek". There is no reason not to follow the advice, right?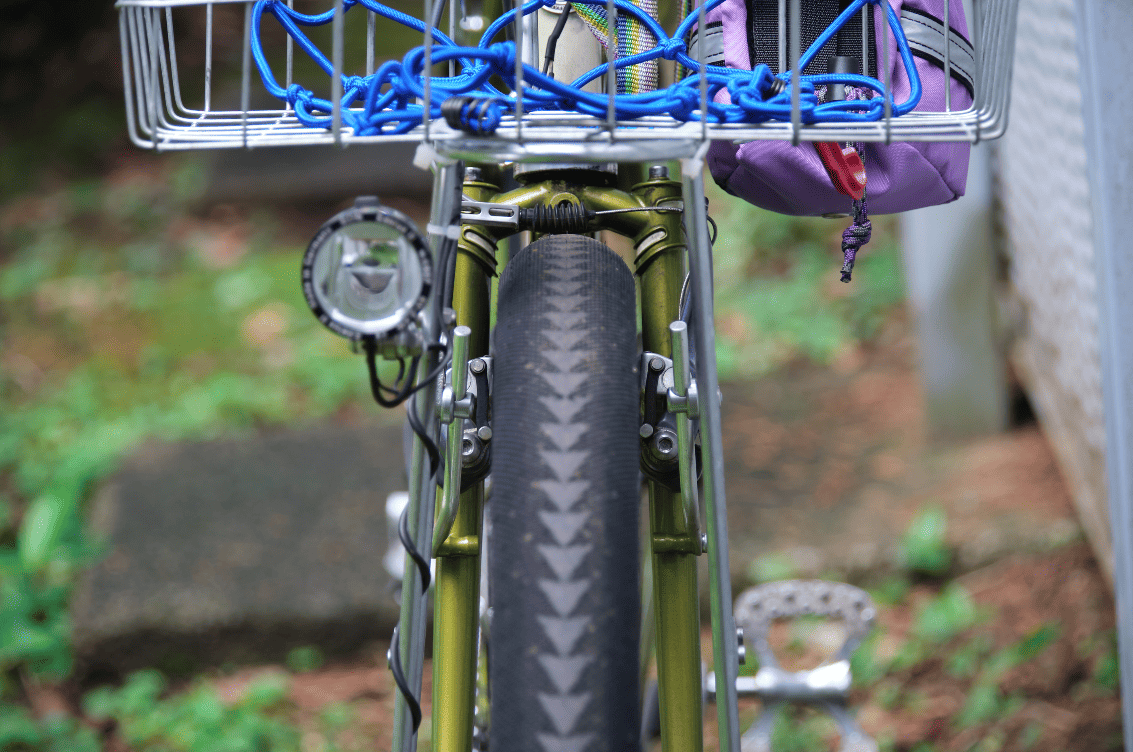 JFF for front and ROBUST for rear, this fluffiness is really fun both on pavements and gravels. Although I got them for my Rivendell, it must be a perfect choice for speeding CRUST up or customizing MTB as a city cruiser.
—- PENCIL —-
Although I talked about the tires too long, let me do a bike check from here.
I had been riding A.HOMER HILSEN since I like its lightness and fastness but it was not perfect for the camp ride I went. That's why I chose JOE APPALOOSA as a sturdier Rivendell.
 I didn't get any new parts apart from the handle bars and the tires because I used most of the parts from my parts box and Sam Hillborne, I used to ride before. This is the best feature of "building a Riv from another Riv". Almost everything can be re-used.

 "Billie Bar",the long grip version of the Albatros Bar, for the handle. I need a 120mm stem while I used a 110mm one since this handle needs longer stem. Also I want to replace the barcon shifters to Thumb shifters because the barcons are too close to my knees.
I'm doing my challenge not to replace the cork grips and cotton bar tapes until they are totally worn out. The brake levers are R780, the master piece which can adjust both for canti and V-brakes. I have another pair as a stock actually.
 I transferred the dynamo-hub/lamp from the Sam to the Appa. They might not be needed for a holiday touring bike but they are the best for commuters. It can get your investment's worth immediately if you ride at night everyday.  
 I pulled the cord to the rear to put the light on my favourite R14 top rack. You don't need a triangle reflector because the rear back won't be in the way of the light with this position.
I like the "finding the best position" term when the bike is freshely built. 
 Hex wrench is here with a magnet to adjust saddle, seatpost and stuff quickly, the idea I learnt from Grant-san.
Personally, I don't like to find a vintage parts on purpose but,
 I found my old LX brake from the bottom of my parts box. I used to use them for my Karate Monkey years ago, well done I kept them!
Triple crank with a chain ring guard instead of outer, that makes crank middle-inner double. 
 I like this way – a small inner which the triple crank originally has for uphill on camp rides, 40,42t chain ring for the heavy one because the original middle is too small and the outer is too big. It doesn't work well for FD and is simply not the best for commuting.

 Any stem bag on this part of a basket is convenient to get stuff while riding. I put my phone, wallet, keys and cigarettes.

 Joe Appaloosa is heavier and sturdier than Roadini, Homer and Sam. Carrying loads, both on&off roads, city riding, camping and even gravel riding. This versatile bike is really an "All-rounder".
We still have a bit of stock frames. Please choose Appaloosa if you are looking for a versatile bike or daily buddy for your life and let me build yours. This is a real good frame.
Thank you for reading through.
Tani