Hanging out with the Ultradynamico duo
We just put up this interview we did with Patrick and Ronnie from the Ultradynamico team.
Jag and I really enjoyed sitting with the two and hearing all these crazy stories of their trips, their passion for cycling and how much they care about bicycle tires.
We talked about a lot of things outside of the interview as well. It was very interesting to hear about the cycling culture of the states and comparing it to our's.
In the interview, Pat mentions that riding in the city here felt safe and peaceful.
As a Japanese local who just started living and rinding in Tokyo, I still feel sketchy riding in Central Tokyo, where there's 4 traffic lanes, tons of traffic and pedestrians left and right…I thought they were saying something nice to not bum us out.
We continued talking about riding in the city when we got to a pizza spot. Pat told us some of his experiences of riding in the city in Texas as a bike messenger. He told me that the drivers will literally try to run you over if you get in the way, so he constantly had to ride fast and distance himself from the traffic. He also told me that cyclists had to make themselves look big because of how the drivers felt about cyclists. Hearing those stories made me believe that they weren't lying about how they felt riding here and realized that I was being a wuss. lol
All jokes aside, I know that things are probably different these days and I'm sure there's tons of fun routes to ride in the states.
I just found it interesting how people can feel many things by riding a bicycle in a country they travel to.
I think it's about time I take my ass to travel somewhere. I'm the type of a person who is afraid to leave my comfort zone, but I know I won't grow in the comfort zone. Listening to Pat and Ronnie talk about his thoughts vision after riding in Tokyo made me want to travel and ride.
Anyway…I just wanted to share some snippets of the three days I spent with Ronnies and Pat, so here we go!
———————————————————-
This was my first time meeting the two, since I still wasn't even in Tokyo the last time they came to visit us, but my gosh they were such sweet hearts. I am so glad we got to hangout for a few days.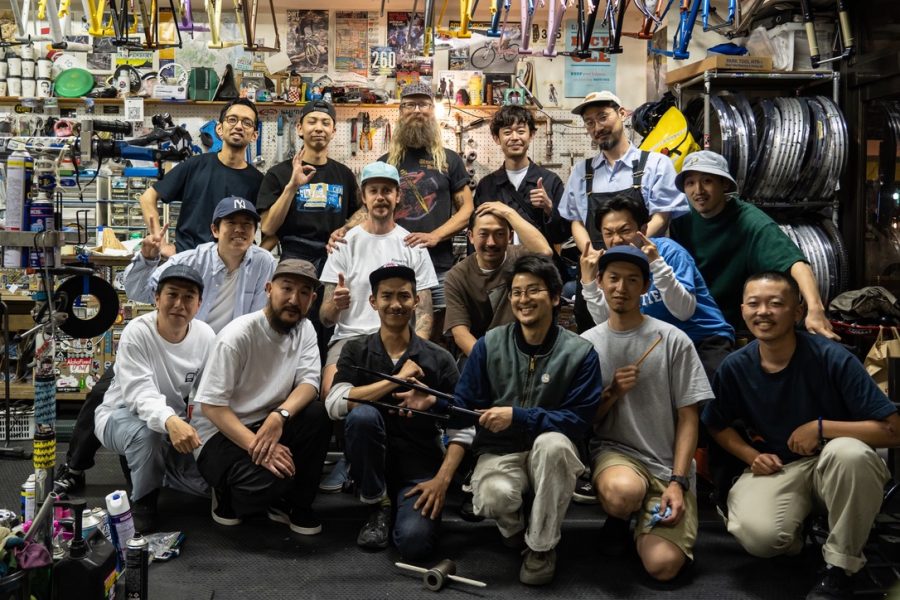 Ronnie and Pat arrived in Tokyo on the 29th of April. We chatted and looked at some bikes at the Hatagaya store. Above is the picture we took that day.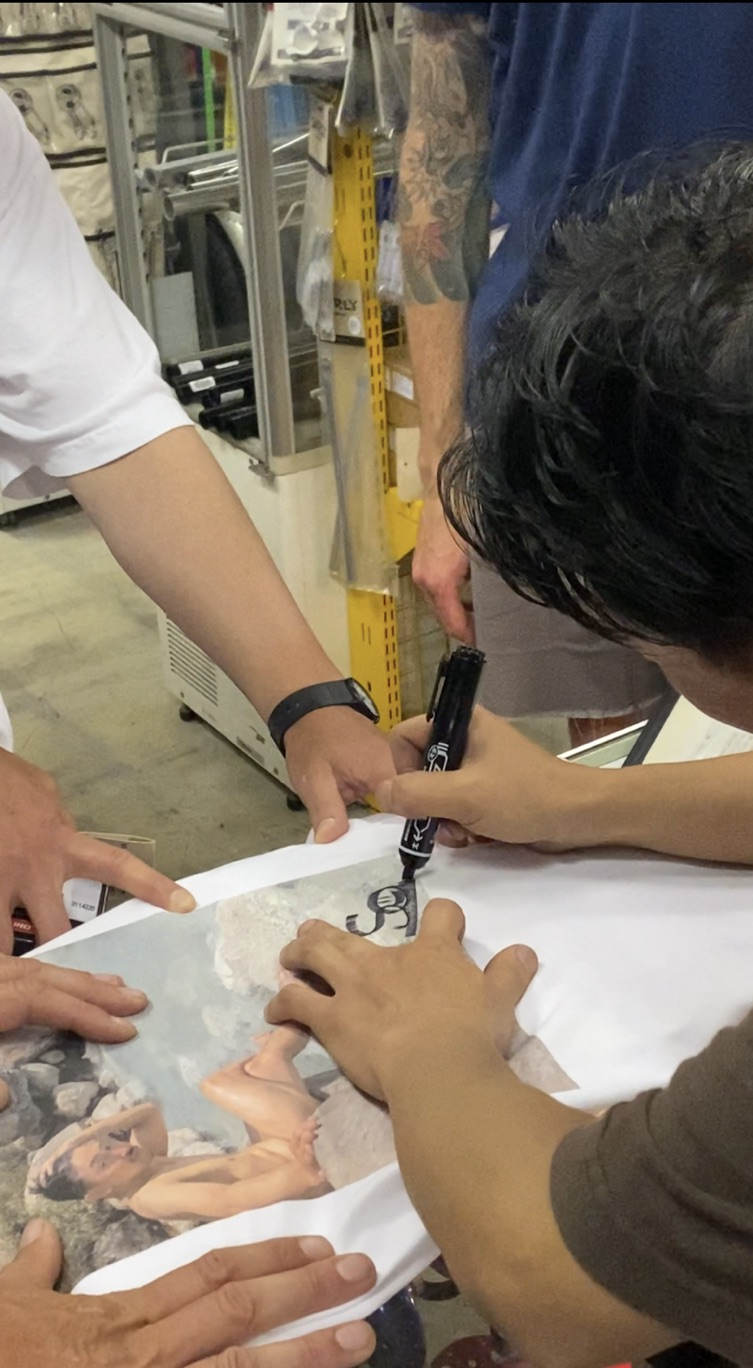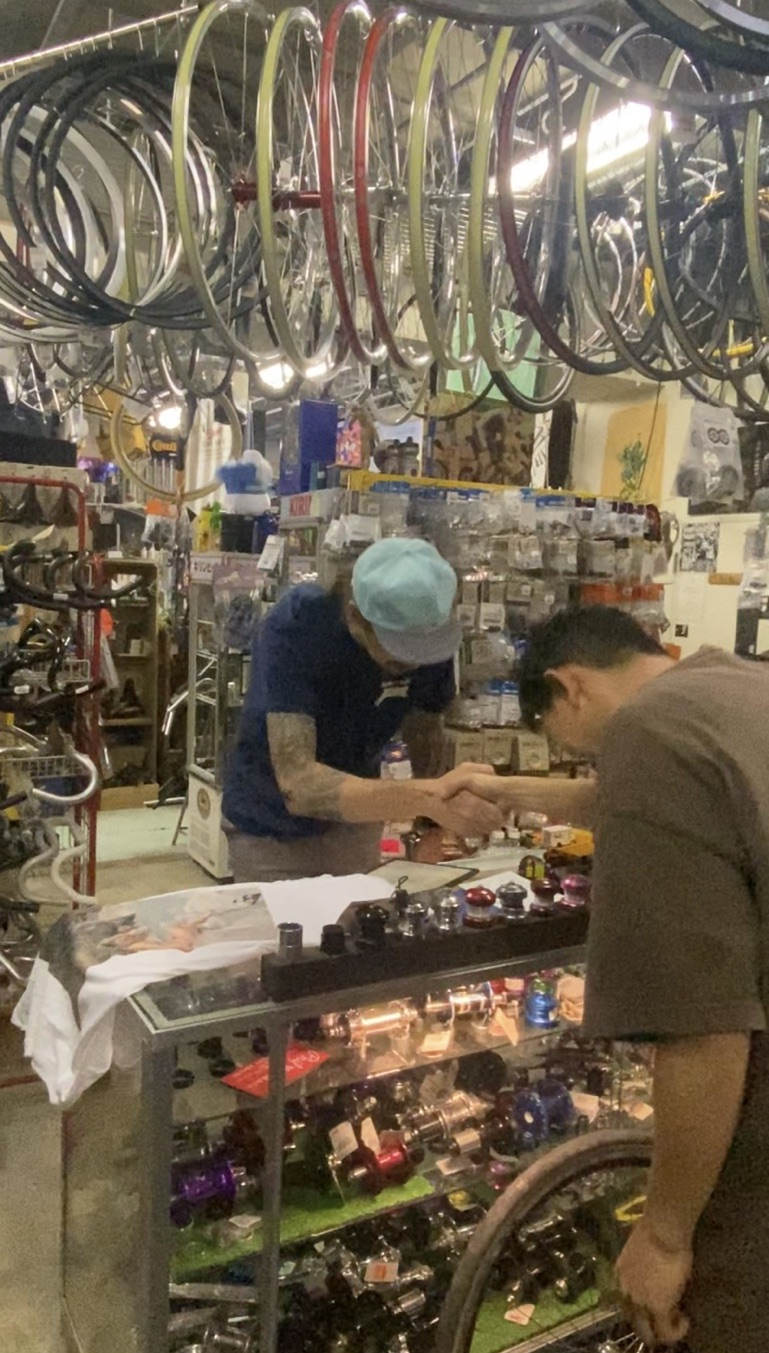 Sou aka Kaneyan made a very special shirt that he made, which arrived in the same day Ronnie and Pat came. They both were stoked for the shirt.
We went to get a bowl of vegan ramen at Shimokitazawa and called it the day.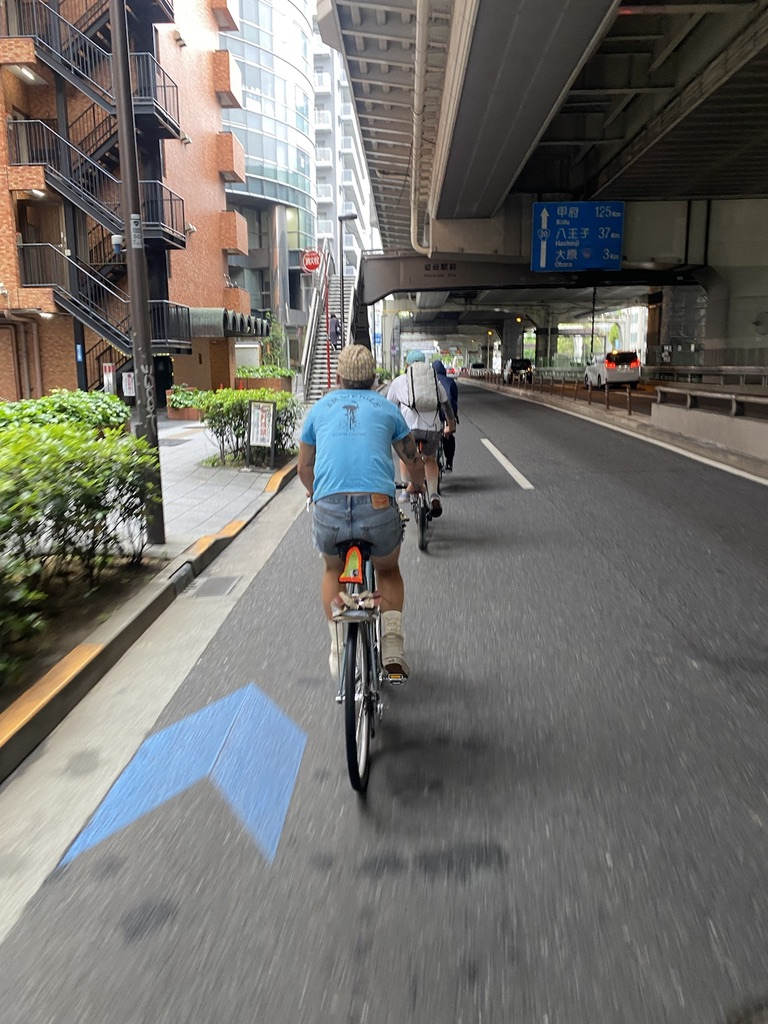 We met up at the hotel they were staying the next morning and visited each of the store branches in Tokyo.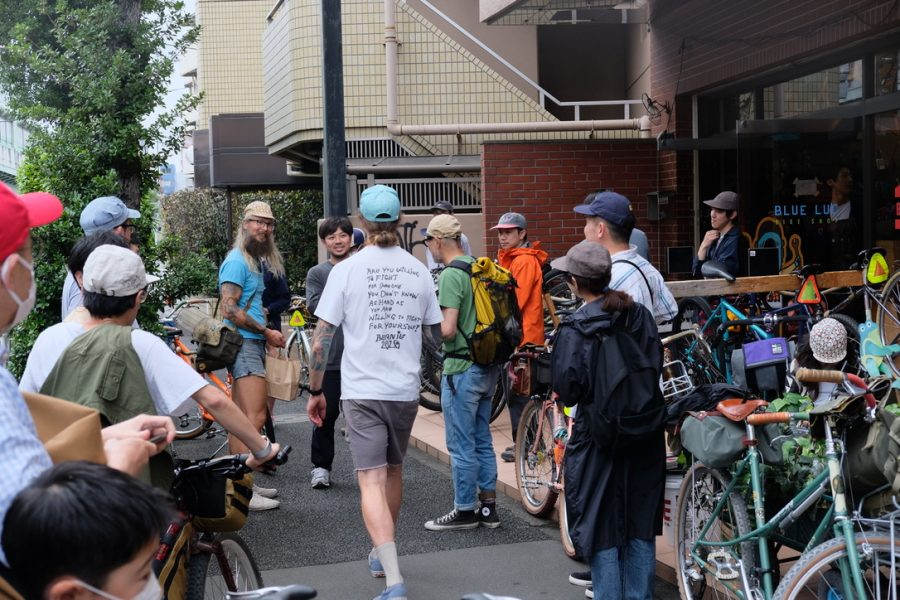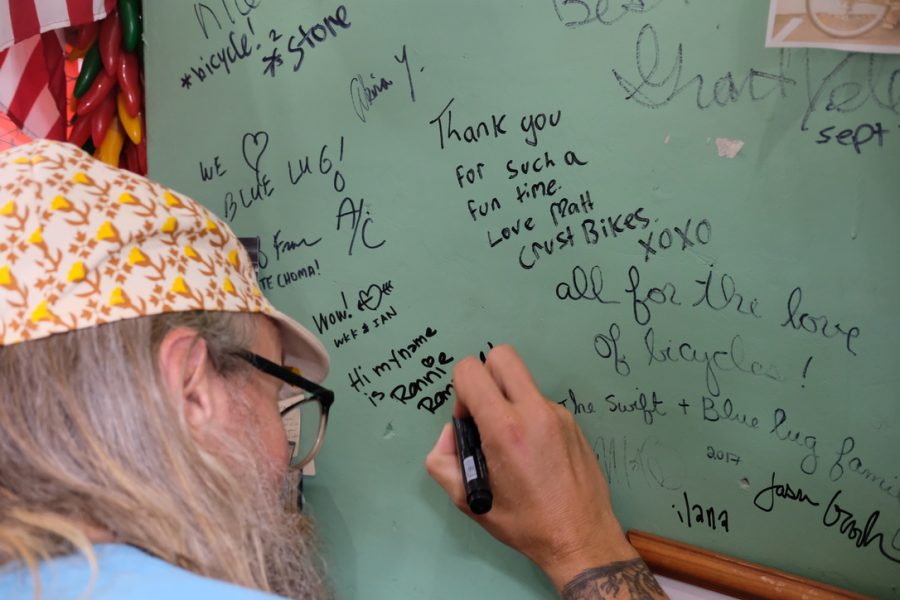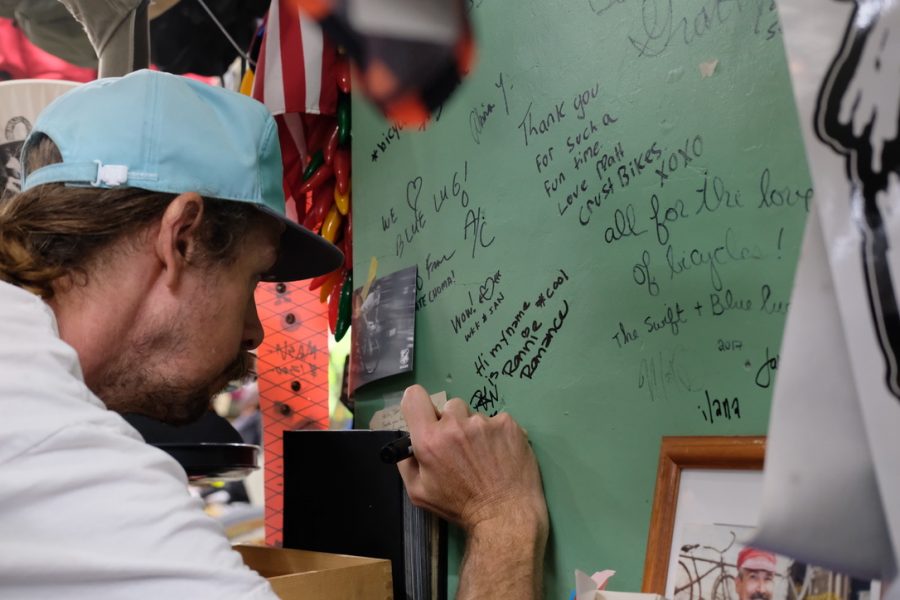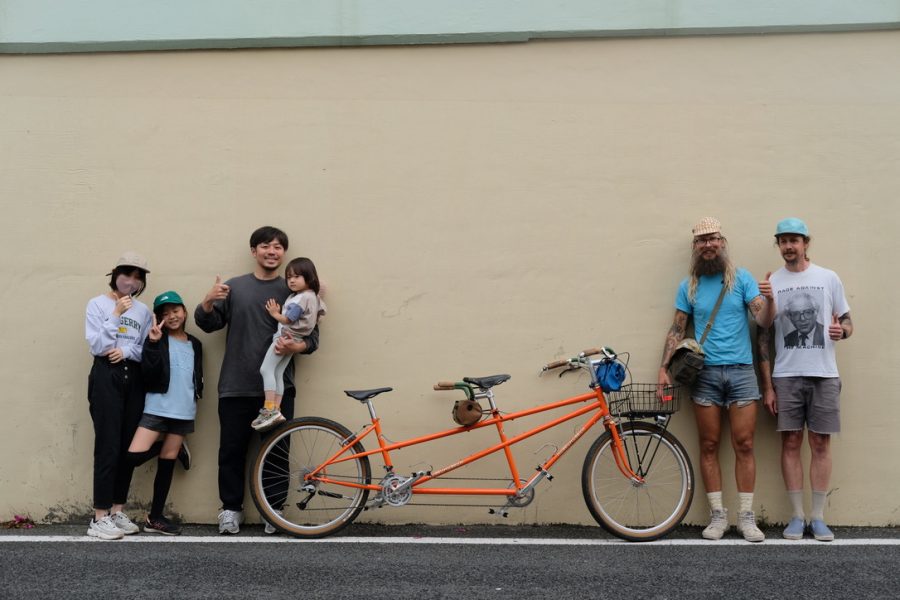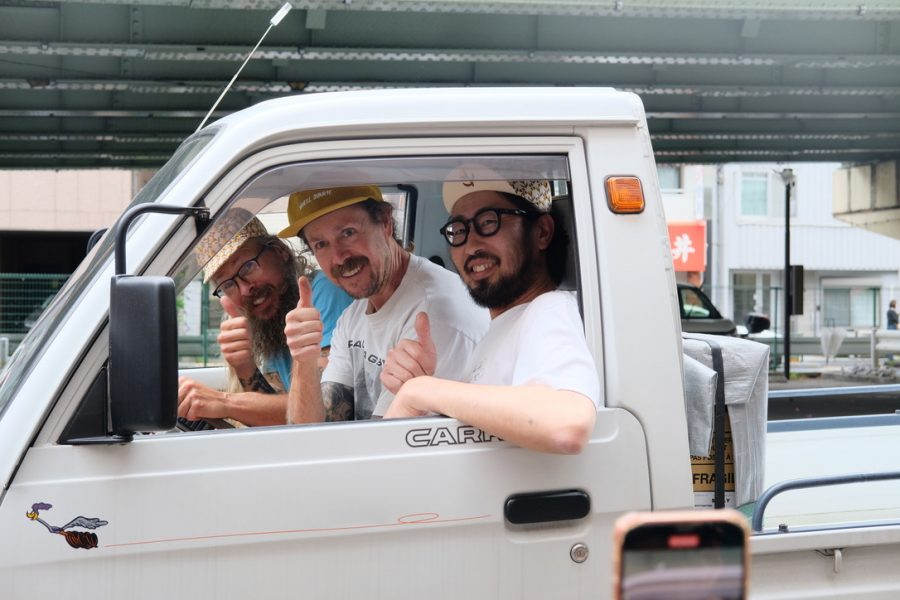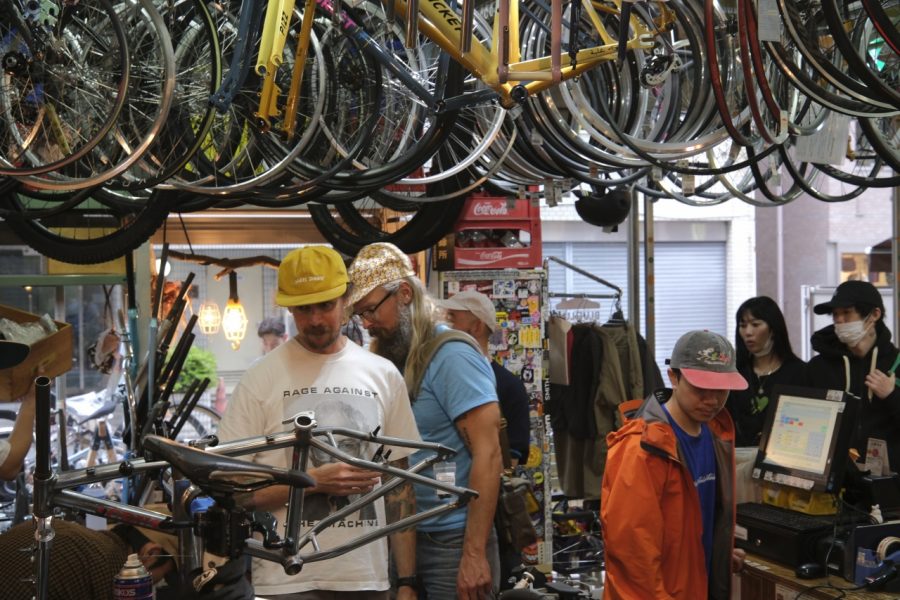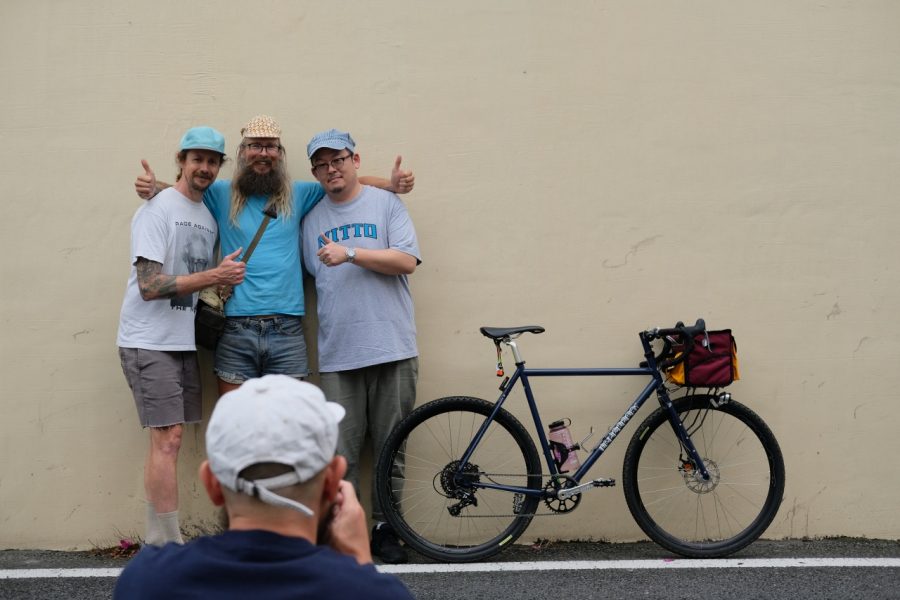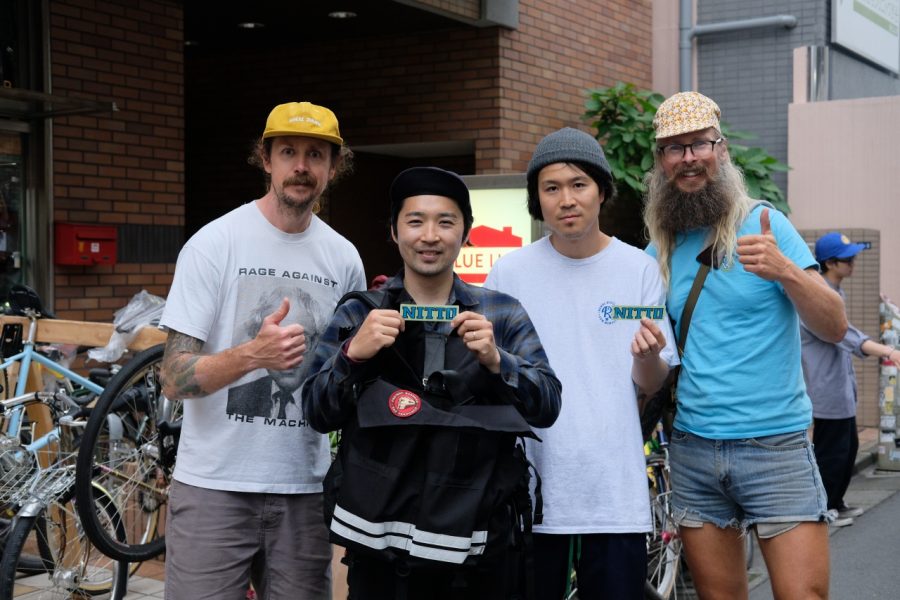 Smiles and laughter were filling the Blue Lug stores that day. There were also a lot of saddle sniffing, photo snaps and more saddle sniffing.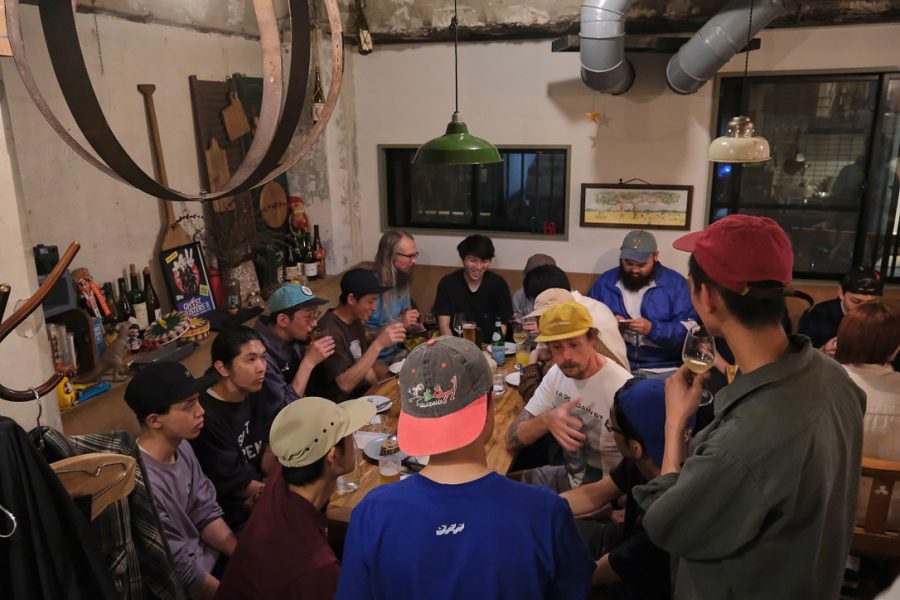 After the shop tour, we went down and had dinner at Lug.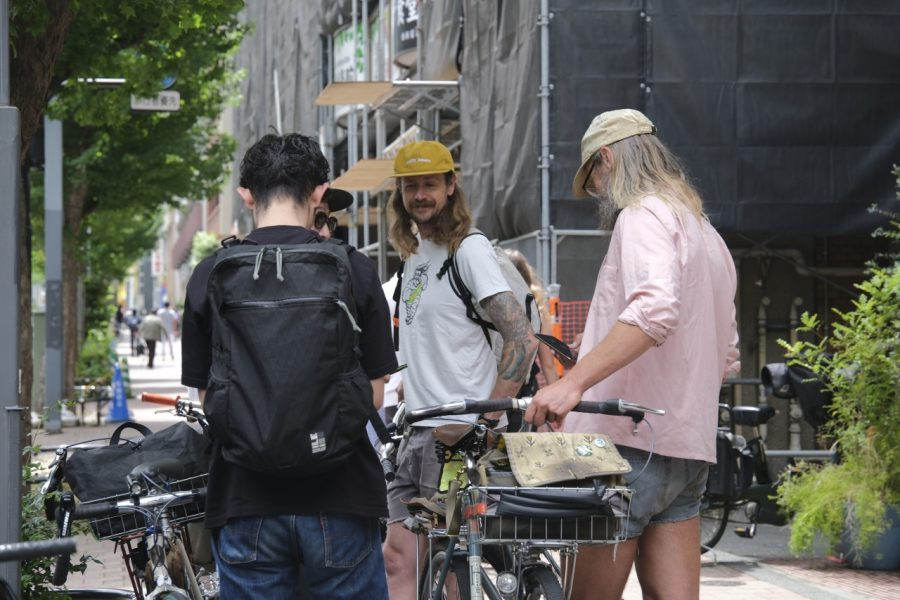 Day 3 was chill. We met up at the hotel again, and headed to Asakusa to go see Honjo Fender's factory.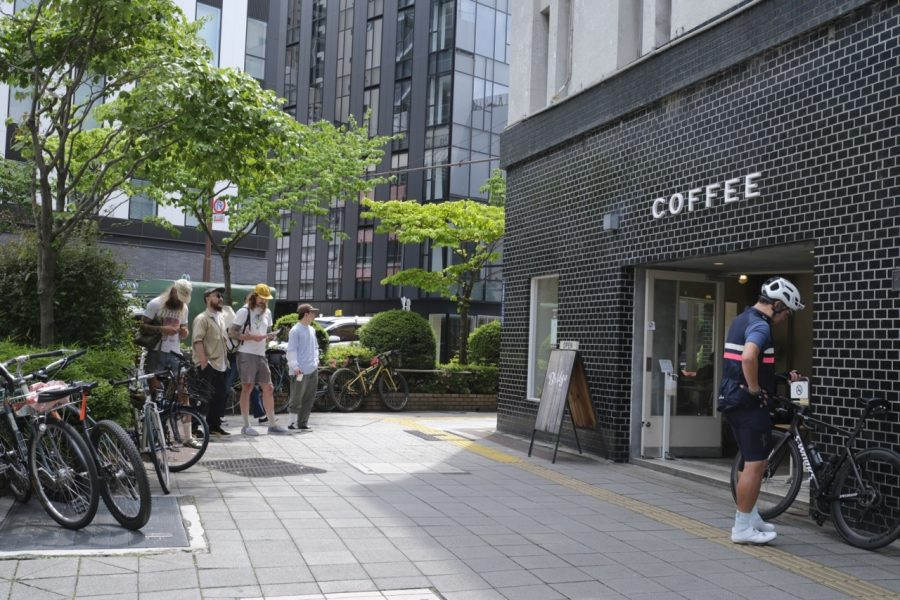 We got coffee at Bridge Coffee before the factory tour.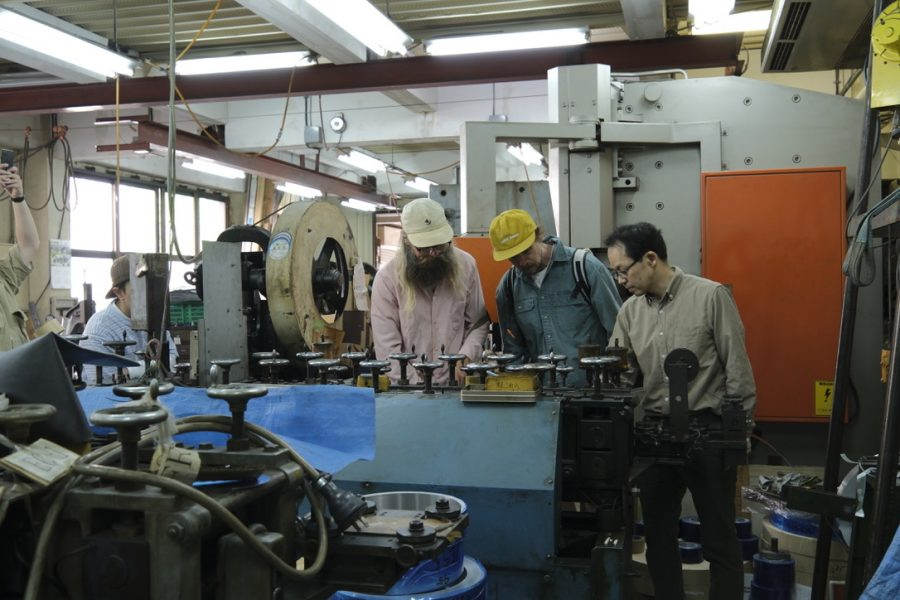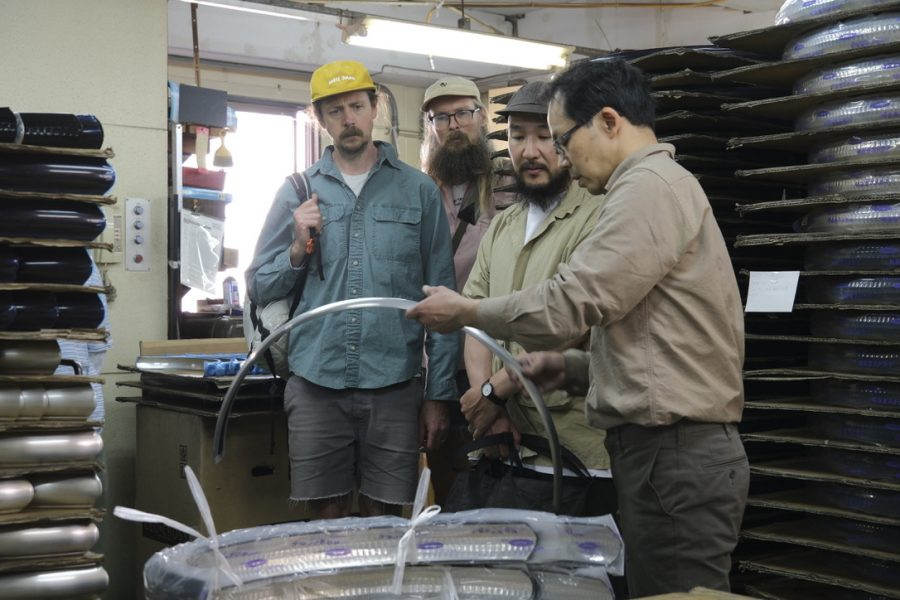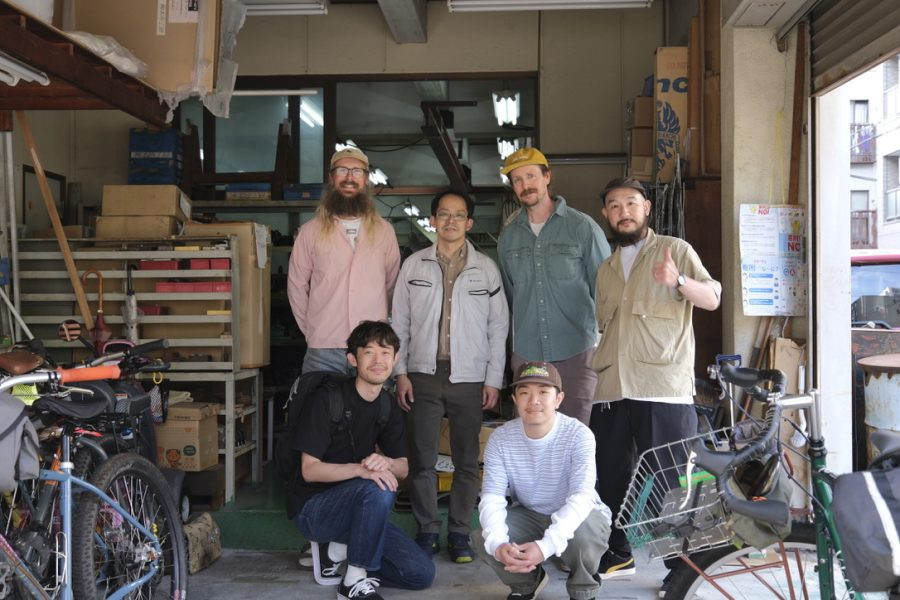 The tour was amazing. This was my first time going to any sort of factory tour of bicycle parts. I was really surprised and impressed with how much of their process is by hand and their effort of manufacturing the best fenders in the market.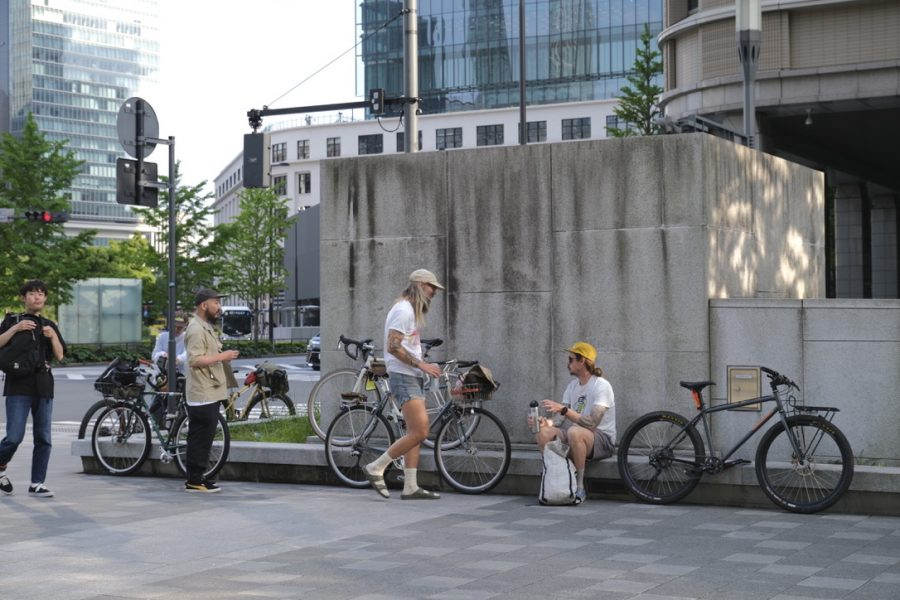 After getting mind blown at the Honjo factory, we cruised down to the Tokyo station and rode around the emperor's garden.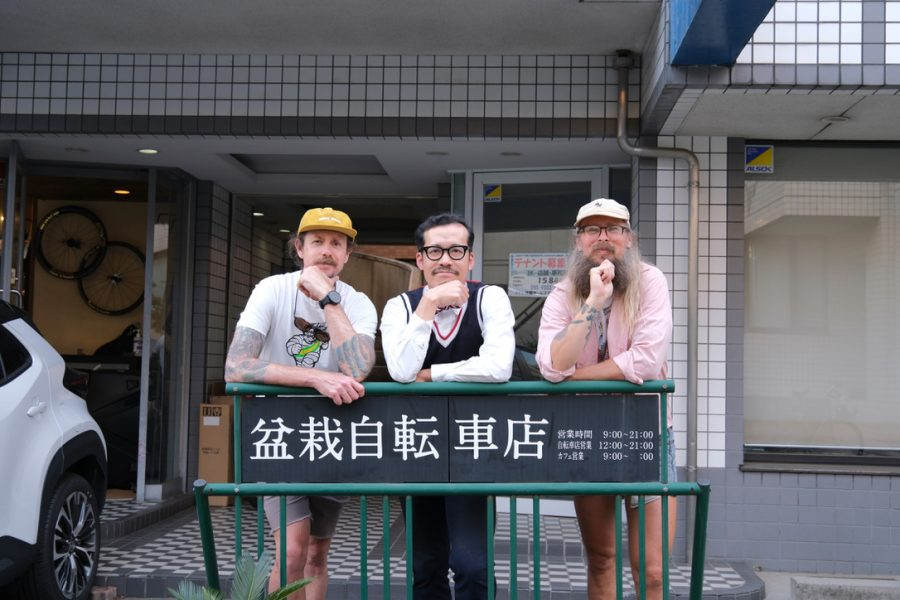 Shoutout to Bonsai Bicycle Works for letting us check out the shop on our way back to Hatagaya.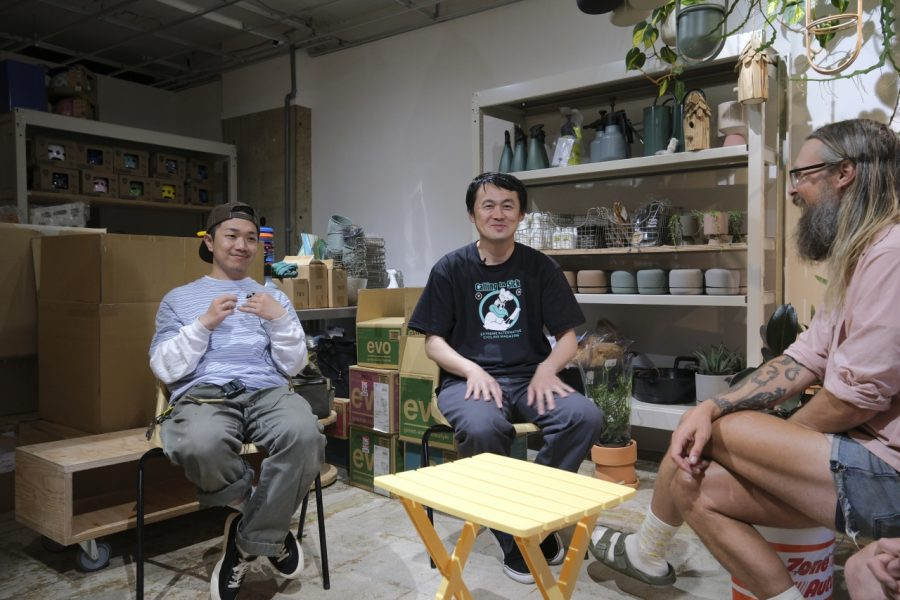 Then sat down and for an interview. Pat and Ronnie asked a few questions to Toshi, the founder of BL and Jag and I asked a few questions to Pat and Ronnie.
I heard that Ronnie is working on an article of their visit to Japan. Can't wait to see their perspective of the whole trip.
Thank you Ronnie and Pat for letting us hangout during your visit in Tokyo! I really had an amazing time with y'all!
See you guys soon!