GRINDURO JAPAN 2023
There will be "GRINDURO JAPAN" this weekend (7th to 9th Oct) in Hakuba, Nagano prefecture.
Team Blue Lug – Duncan, Cent, Daichi, Sub and I are participating this time!
Since I will be the slowest of the team I'll ask Ducan-san that "Let's go slow together!" (well he won't listen to me anyway haha)
First of all, GRINDURO is an off-road event which has multiple terrains – gravel, downhill and even partially paved road.
The race is separated into two parts actually, one is recording your time between the specific sections and the other you can just enjoy riding at fantastic sceneries. That's how you can enjoy the event!
Some participants want to enjoy serious riding while some not. Even they ask you at the sign-up page that if you will be there to mark good time record or just for fun. That makes it easier for you to register.
This international event has been held in 5 countries which are Germany, Wales, Italy, US(California and Pennsylvania) and Japan. It's been 4 years since last time Japan held this event.
The event will be fully equipped with the campsites for free and auto camping (no need to reserve but the numbers of the sites are limited). You can use accommodations around as well!
Well, to be honest this is my first time to participate the race. Frankly I'm excited to cycle where I usually don't while I'm a bit nervous too.
By the way, let me show you how I updated my bike for this race. The bike I chose is this one of course.
"Evasion Lite", one of my favorites.
This is the strongest bike among my bikes in terms of the fact I have participated many races with this before.
You can change wheel size (26" / 27.5" / 700c compatible, how monstrous!) and put thick tyres easily while the frame is light with CRUST's original carbon fork.
I can ride twice better and faster with this bike even though I don't have extraordinary riding skills on swampy and rough terrains. That's why I love this bike.
This time I transformed my Evasion Lite to a gravel bike with customizing wheels, tyres and handlebars!
Firstly, wheels.
The rims are STAN'S NOTUBE. They are the pioneer of "tubeless ready" in case some of you haven't heard about them before. I used "CREST mk4" rims this time.
To make it easier for you to understand how the rims are, it's similar to Velocity's Blunt SS.
The rim it self is light and the spoke holes are off-set. Because this off-set holes go well with disc brake hubs, the tension gap between spokes are small. Hence, wheels can get tighter.
Secondly, hubs.
I chose DT SWISS because I hadn't used them before while I was interested in their flexible hubs.
Ok, let me show you their flexibility.
①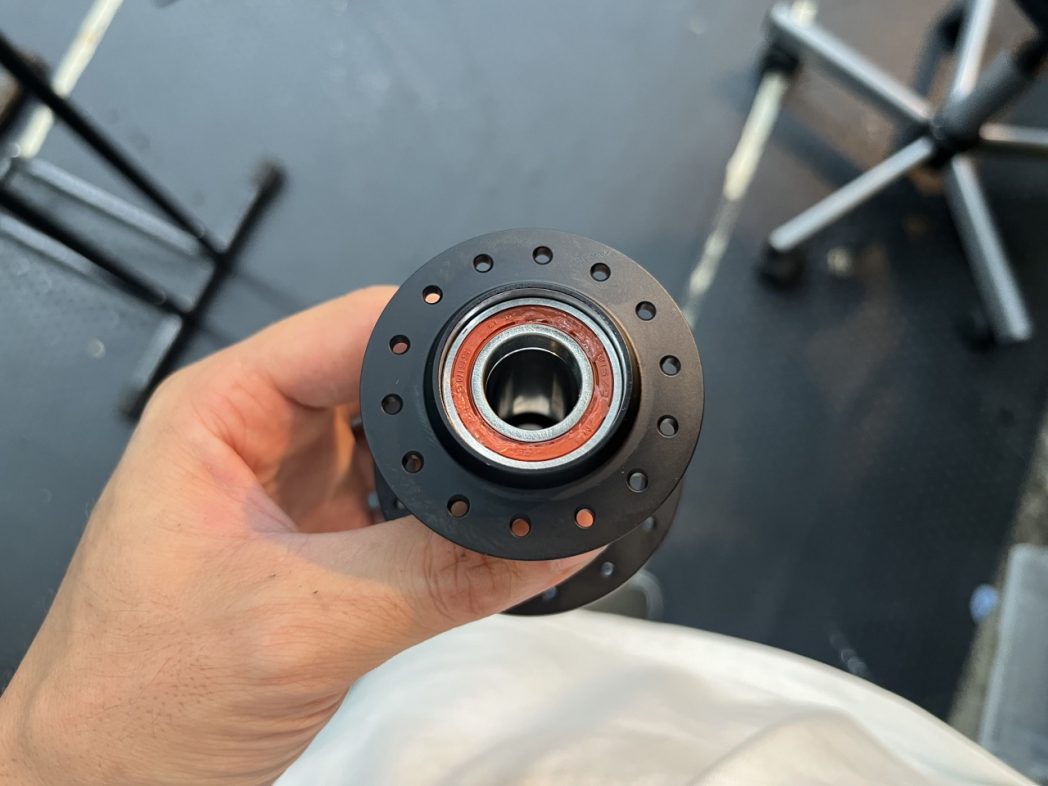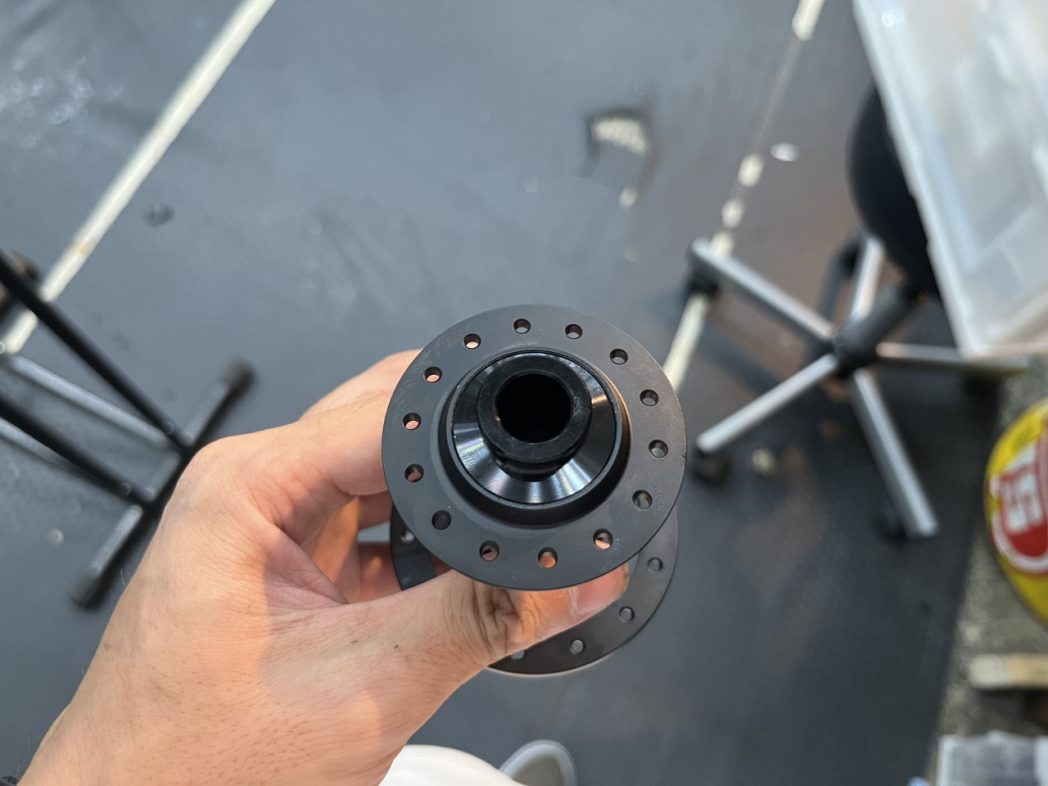 You can use various axles with exchanging its end-cap.
②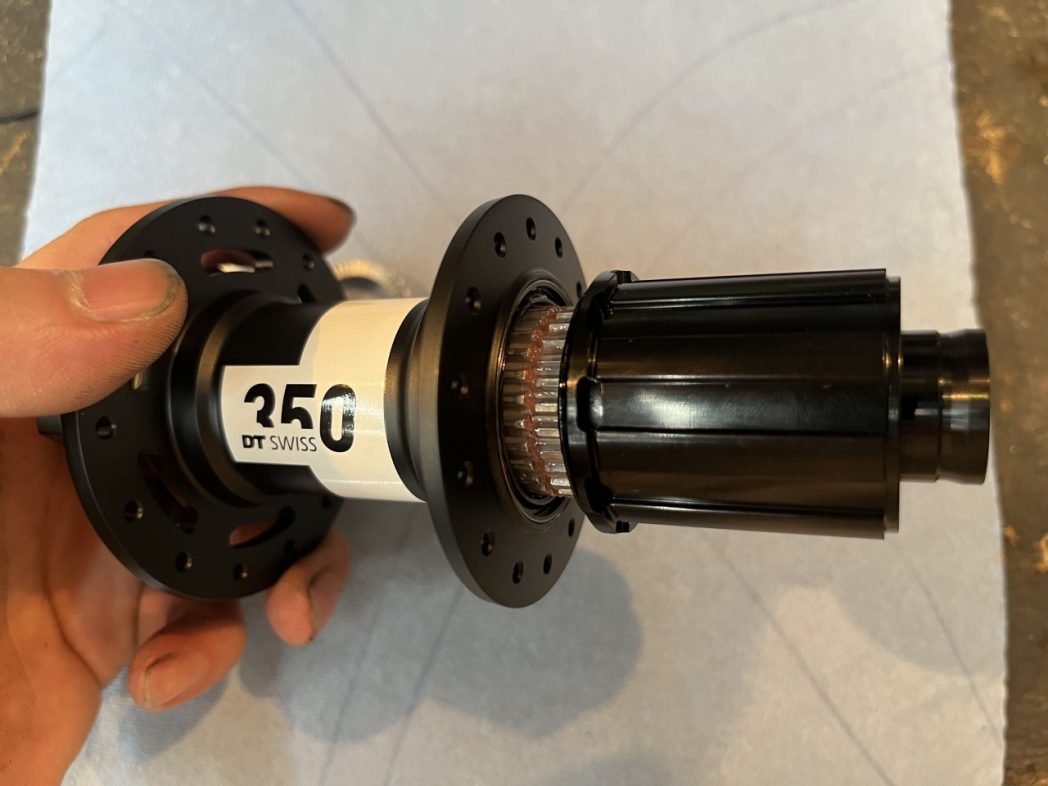 You can disassemble the rear hub without any tool. Also,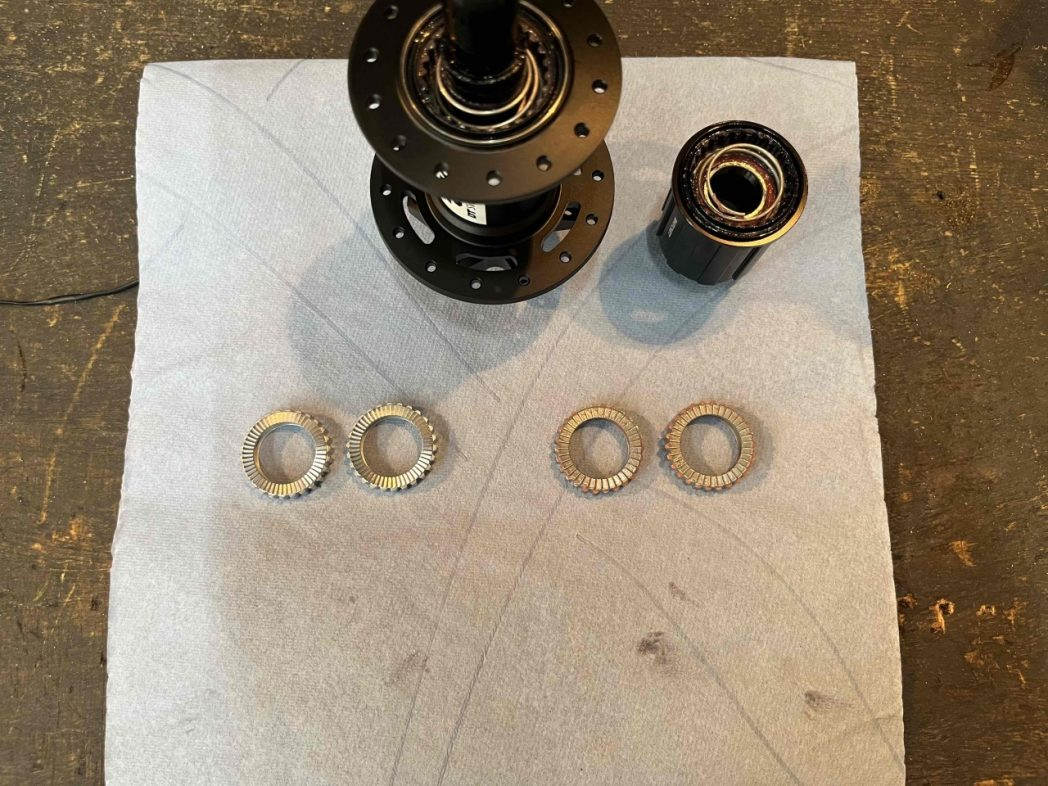 When it's disassembled like this, you can update the silver parts. You can change the number of notch (level of the buzzy noise when you are not peddaling) with customizing here and it gives the power-input of the crank more delicate.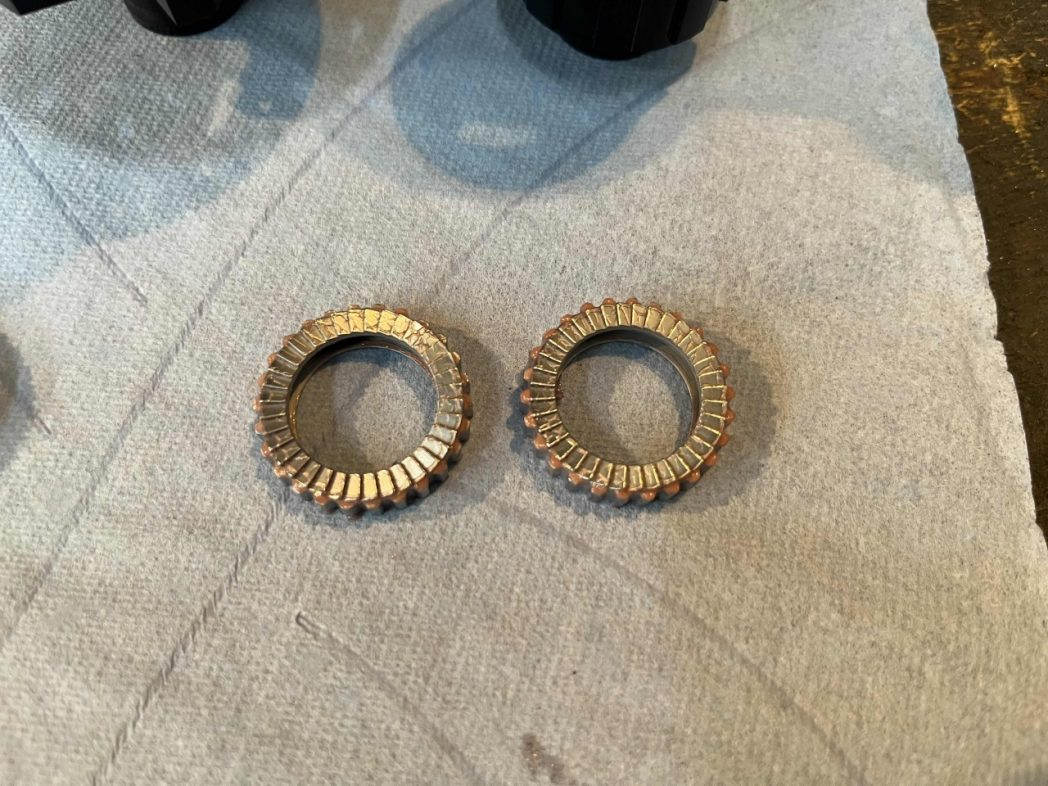 This is before,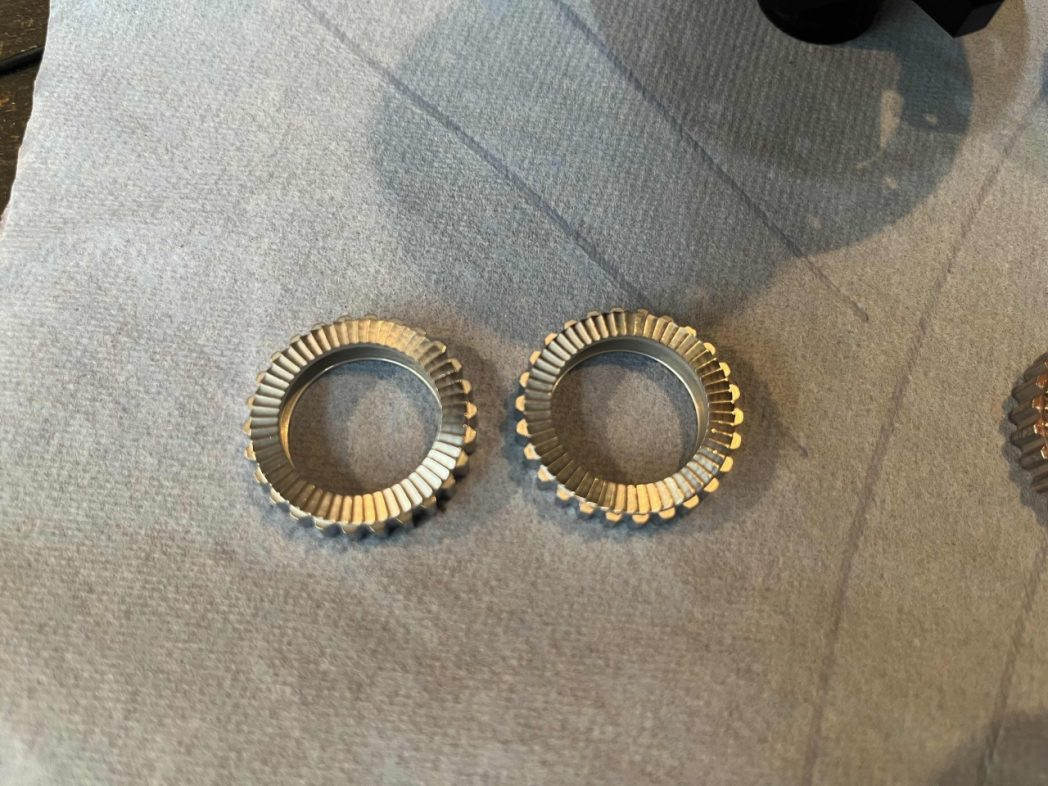 And this is after. As you can see there are more notches than before.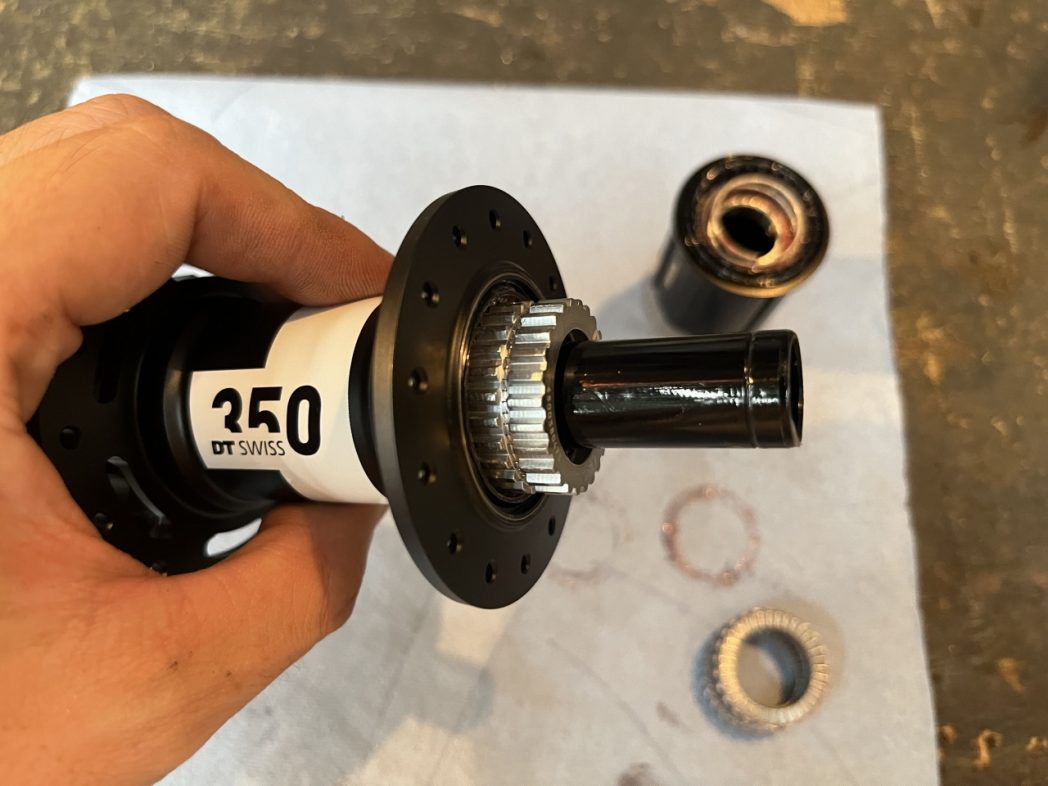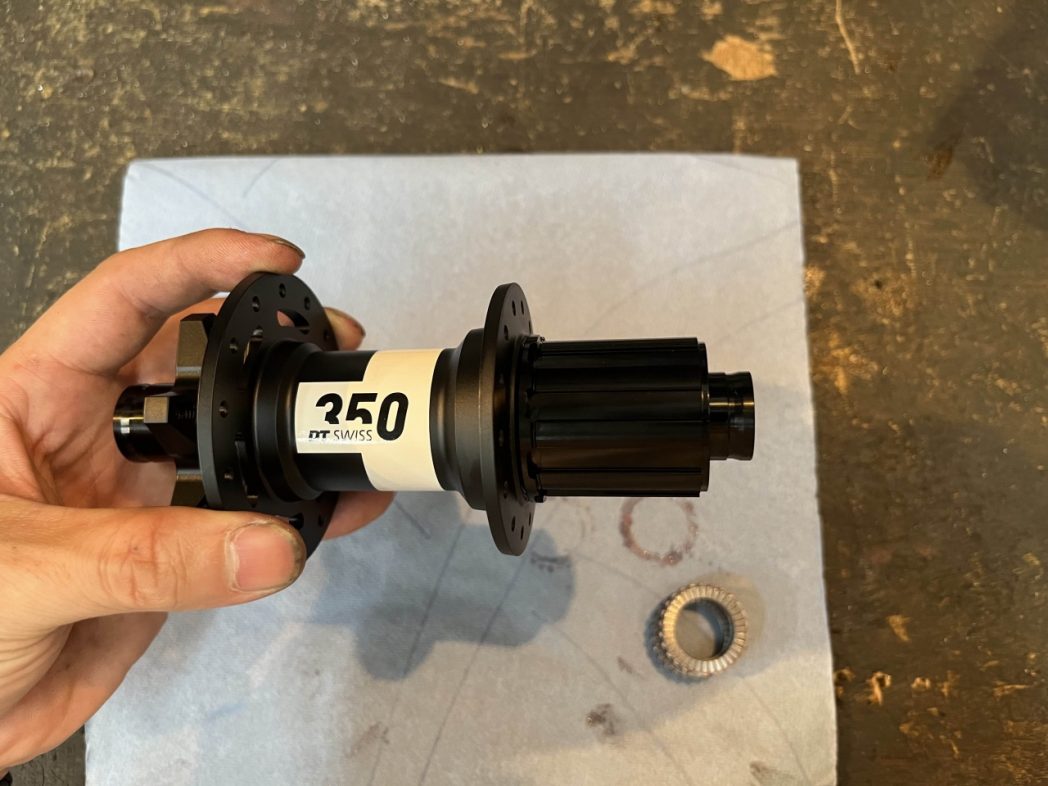 You just need to put them back, isn't it quite simple? That's why I'm attracted to try their hubs.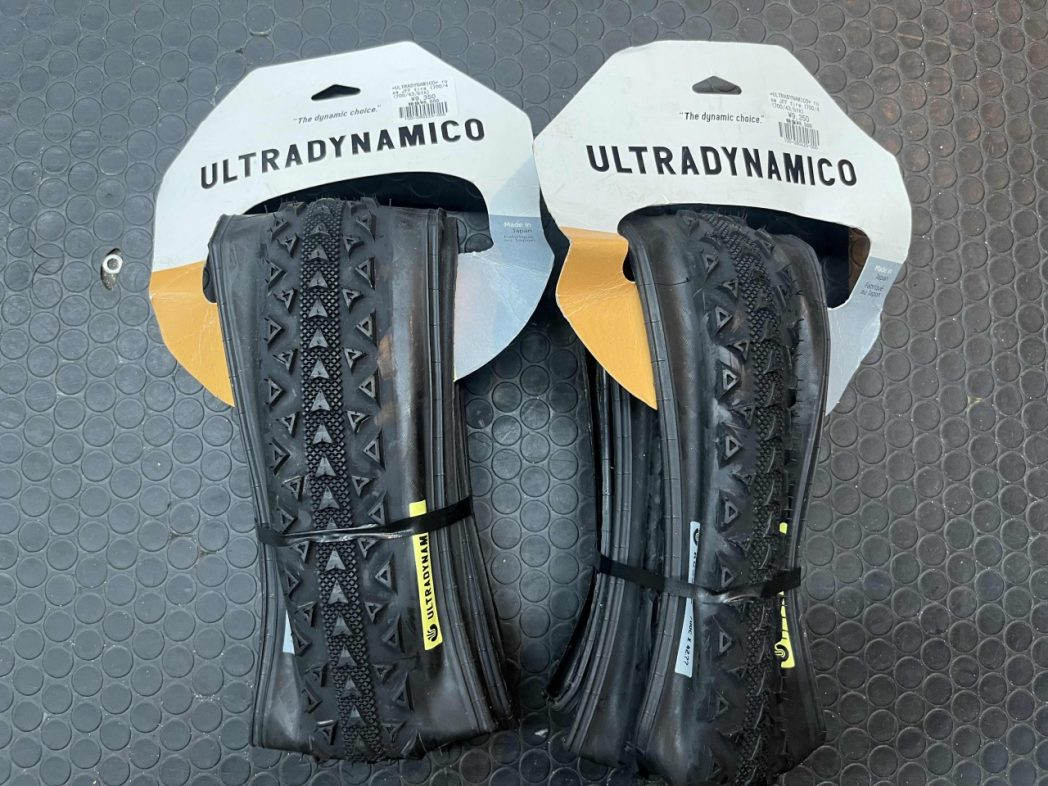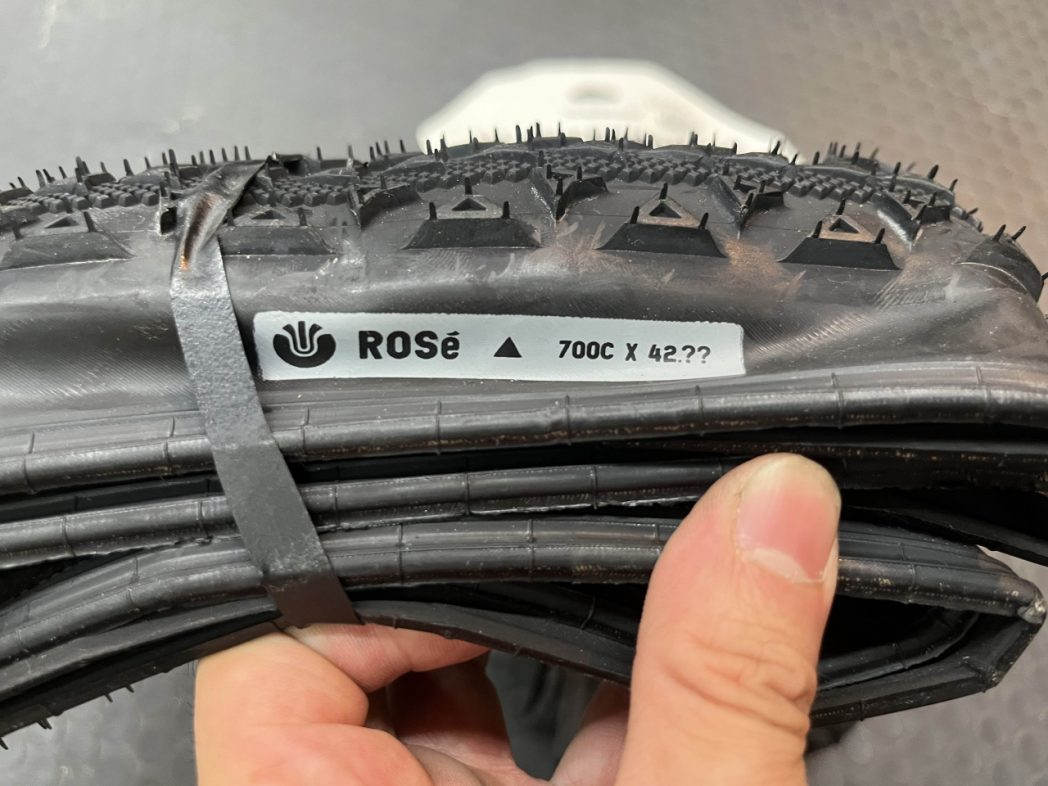 I have decided to use *ULTRADYNAMICO* rose JFF tire for now but I might use different type of the tyre for the second day. I'd like to try ROBUSTO and RACE to see how they actually ride differently.
(I might ask other members to try one of them)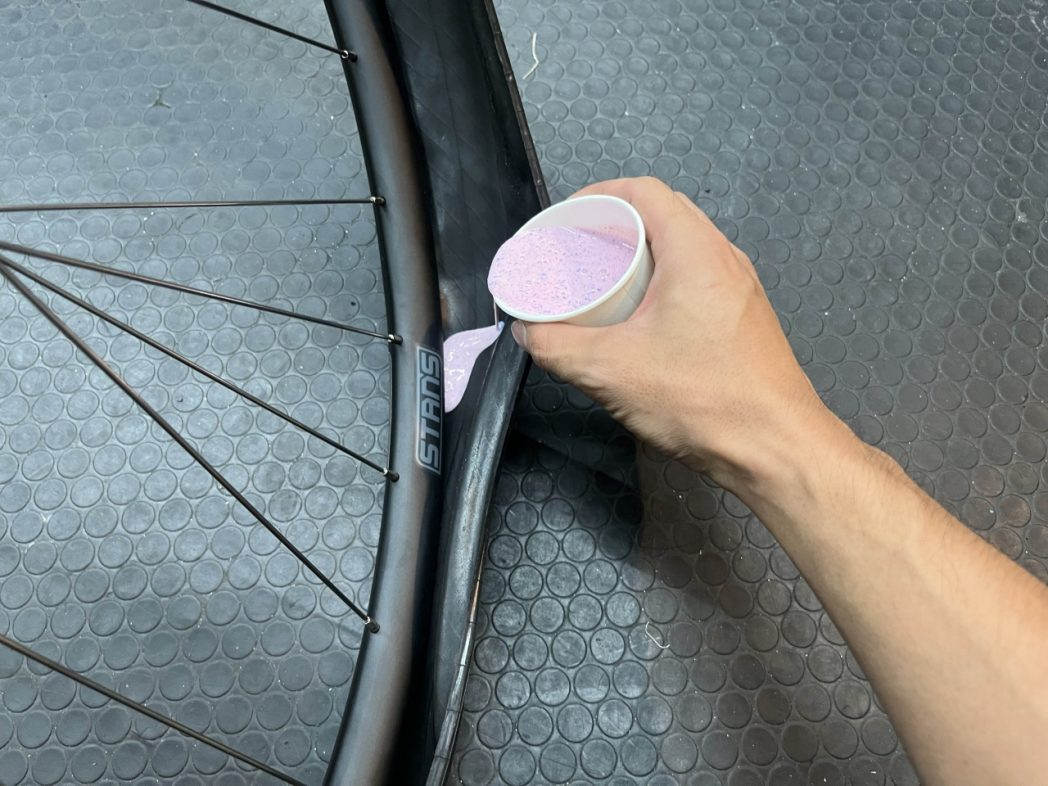 Also, since I got quite obsessed with the wheels this time, I'm going to use the tyres as tubeless I usually don't. There are several ways to put sealant inside such as using syringe but I just use a paper cup because it's easy.
Here comes my Evasion Lite with the tubeless ULTRADYNAMICO + DT SWISS × STAN'S NOTUBES!!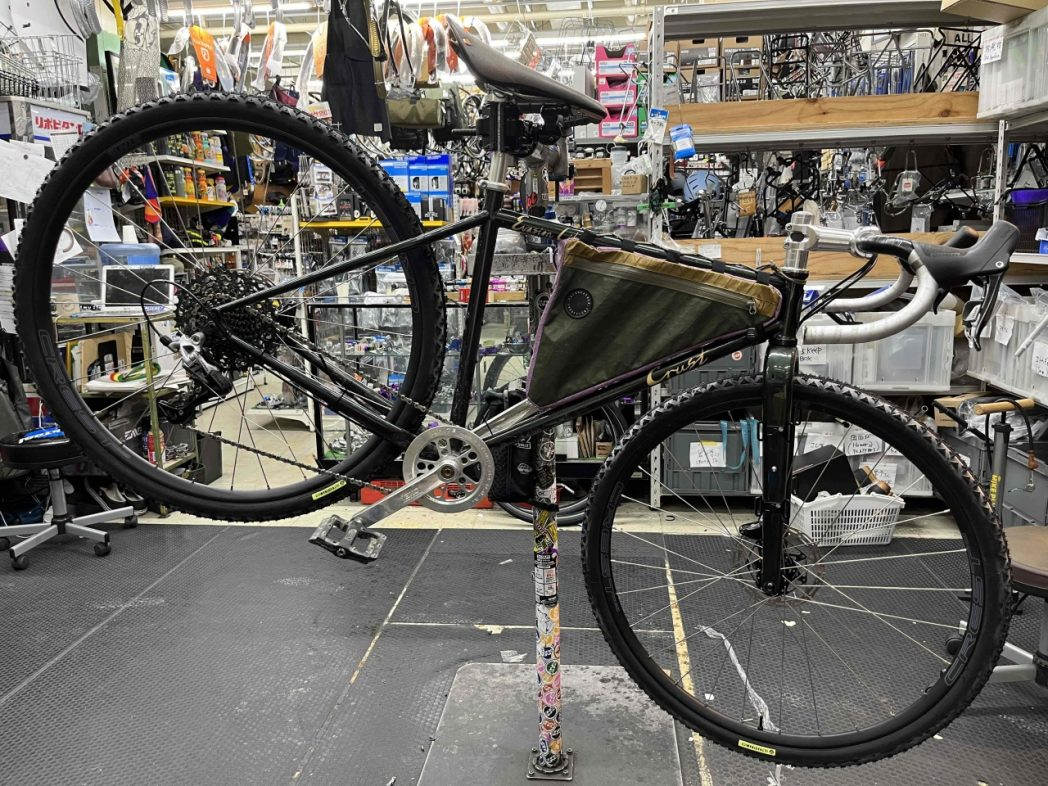 I reinstalled the drop handle bars with hydraulic brakes since I had been using the flat bars with mechanical brakes for touring for a while.
Apart from bar taping, the upgrade for GRINDURO is finally done!! Now I just need to arrive in Hakuba safely, rest well at the accommodation and enjoy the race.
I'm worried that if actually everyone competes for time record since I have no idea how actually the race is going to be, I'll do my best anyway. Is anyone coming to Japan for this event? Please say hi to us if you see us there!
I hope I can talk about GRINDURO as a fun event after I come back. Wish us luck!!
Shami