Bike Checks from Hatagaya
We got a new model of the Rivendell, Roadini. I built up right away.


The head badge is pretty and stylish.


The main shoreline of the seat lug is familiarly Rivendell Unique Lug.

Look at the dog footprint. Rodini has a lot of playful minds.

It said that "The Roadini is an all-around, all-weather road bike" on their website.
It can wear up to 32c or 35c tires and a fender with 28c tire.

The rear hub is PhilWood.


I installed the Schmidt hub dynamo for front.

The rack is the Nitto M-1rack, which is Blue Lug designed. Attached a light on it.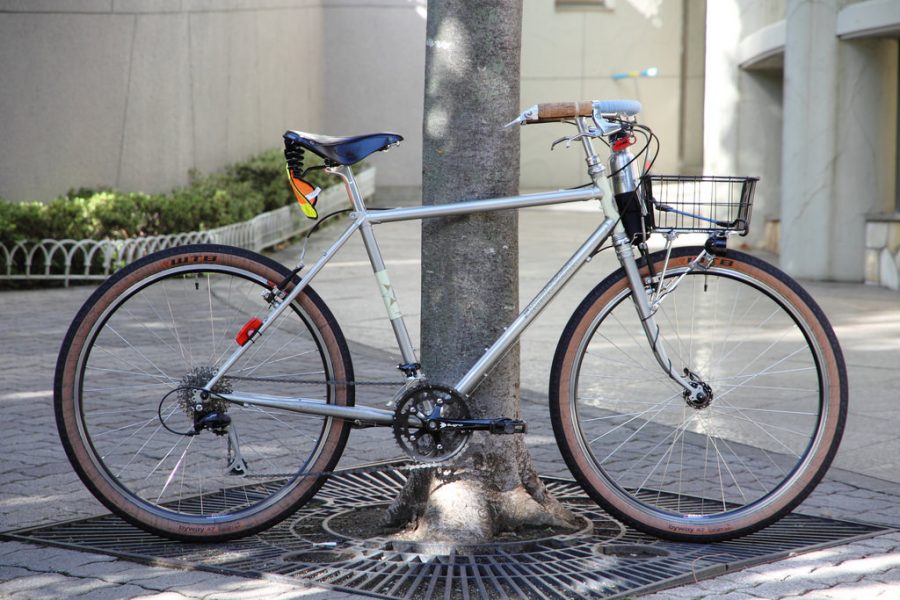 This is owner's first bike by the way. He loves Rivendell for sure.


The crankset is the White Industries VBC road crank. This is like my dream parts.


The tires are Gravel King SK from Panaraer. This is a Japanese made gravel-specific tire.


The bar tape is Blue Lug original acrylic bar tape. The leather saddle goes well with Rivendell too.

FAIR WEATHER CX size:L

The Blue Lug private brand, Fairweather has a CX frame. This frame is more simple than Rivendell.
I built this one for our store front, so you can now do a test ride if you want to.


Did you know that THOMSON is also an aviation company. The quality standard has to be high. It is made in the USA.
The main components are Sram.


The tires are WTB Cross Boss, which is wider than normal tires. It is perfect for commuters.

The handlebar tape is Cadence. 
The PDW Bindle was useful for many kinds of situation.

You can ride this for a cyclocross race and for bikepacking. Please come to our shop and check them out!