CMWC is opening soon! Sub events coming in hot🔥
Hi! It's Tommy from Yoyogi Park Store.
CMWC is coming just around the corner!
The CMWC website has been updated, and now you are able to check more details and rules about each race!
Although I will compete in the delivery race, I'm personally looking forward to the the Dispatcher race. It's a team race, formed by messengers and dispatchers who gives guidance to messengers.
Do check it out! (linked available from here.)
While I was writing this blog, "Passion-san", a elite messenger from messenger company Curiosity, came to say hi to our store, whilst he wait for new instructions.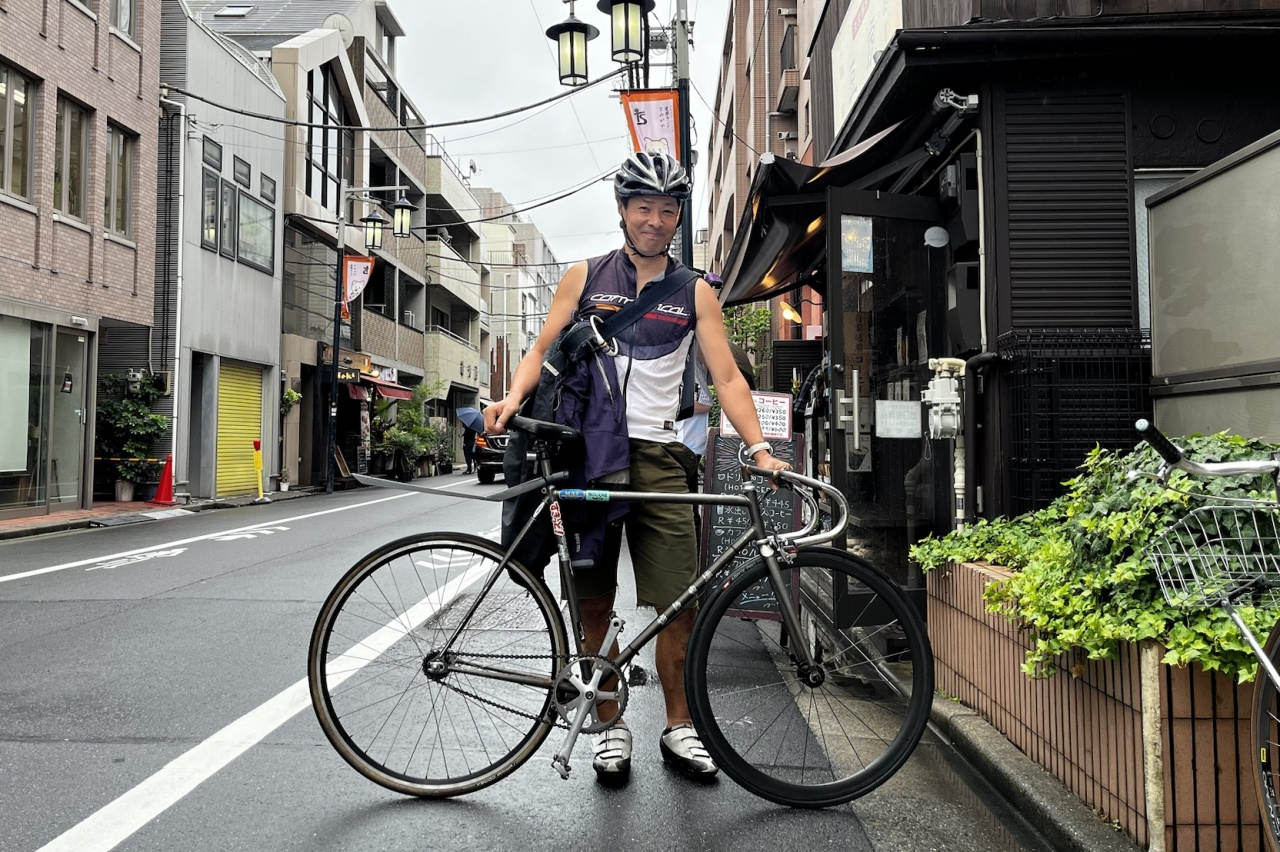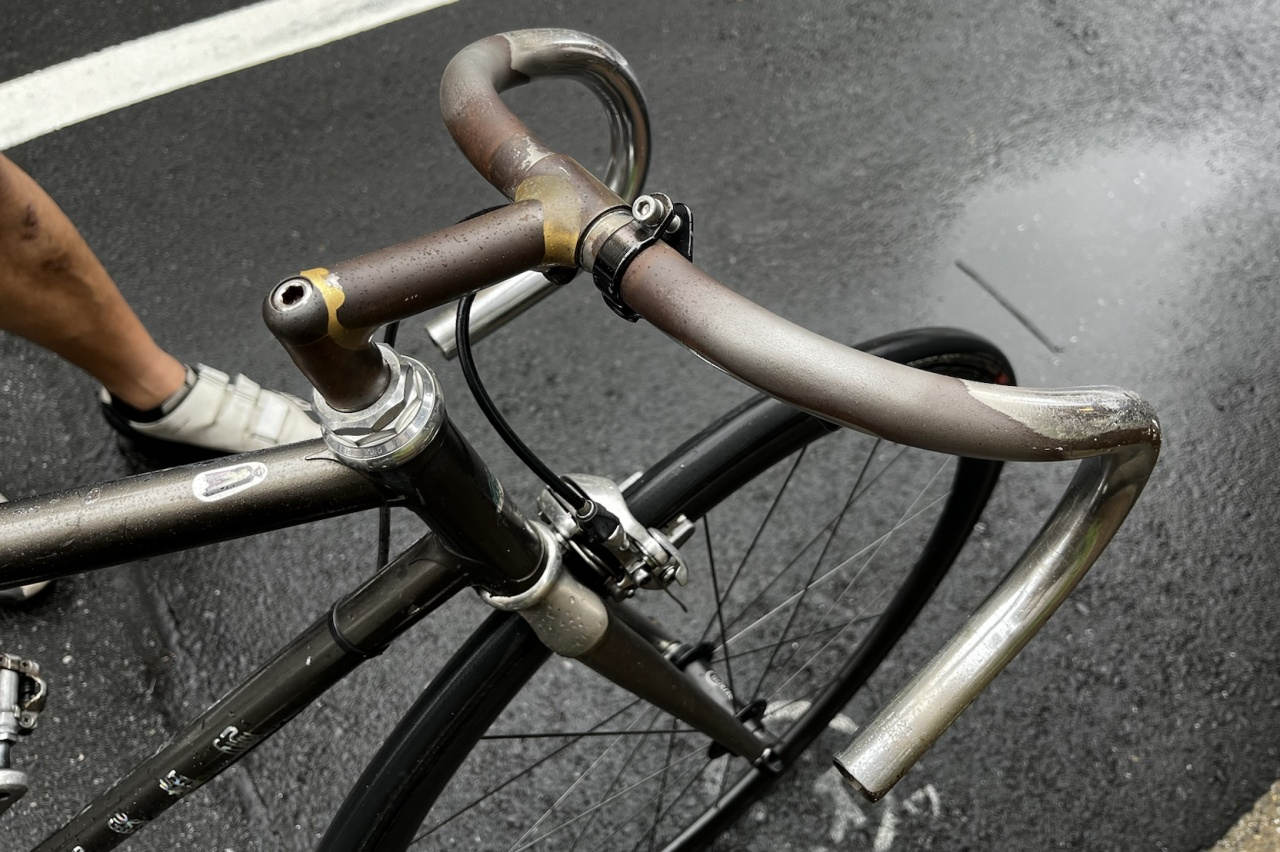 Have a look at this handle!!
All the scratches and rusts are sometimes unavoidable. It looks cool in my eyes!
So, as we head into CMWC week from next week, this all starts with a pre-event Slow Burnin' 2023 held in between the 16-18th of September! 🔥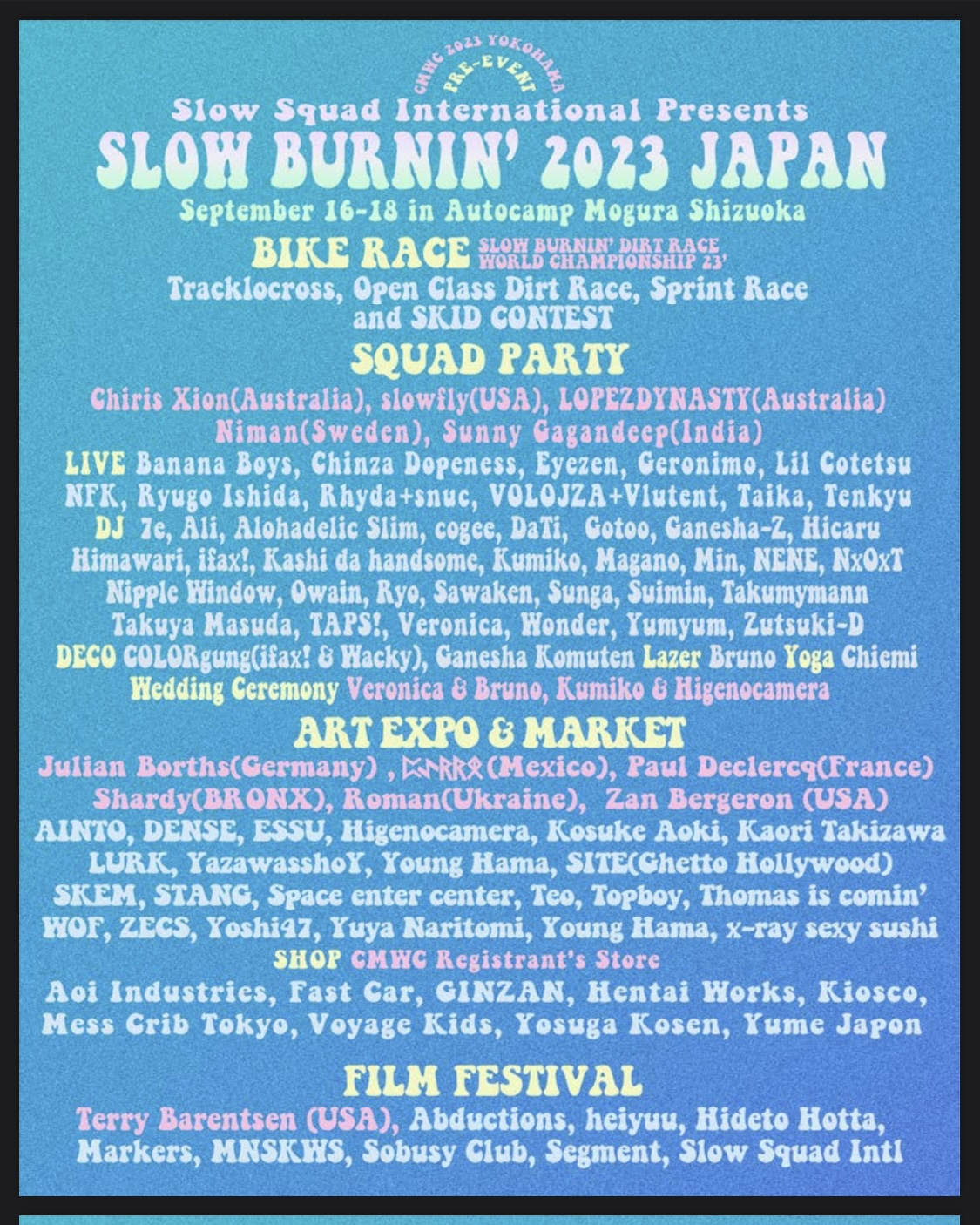 Tons of bike races and games of course. Dope events that cross over music, filming, and art will also be held in Shizuoka!!! (Chinza Dopeness is coming?? SICKKKK!!!)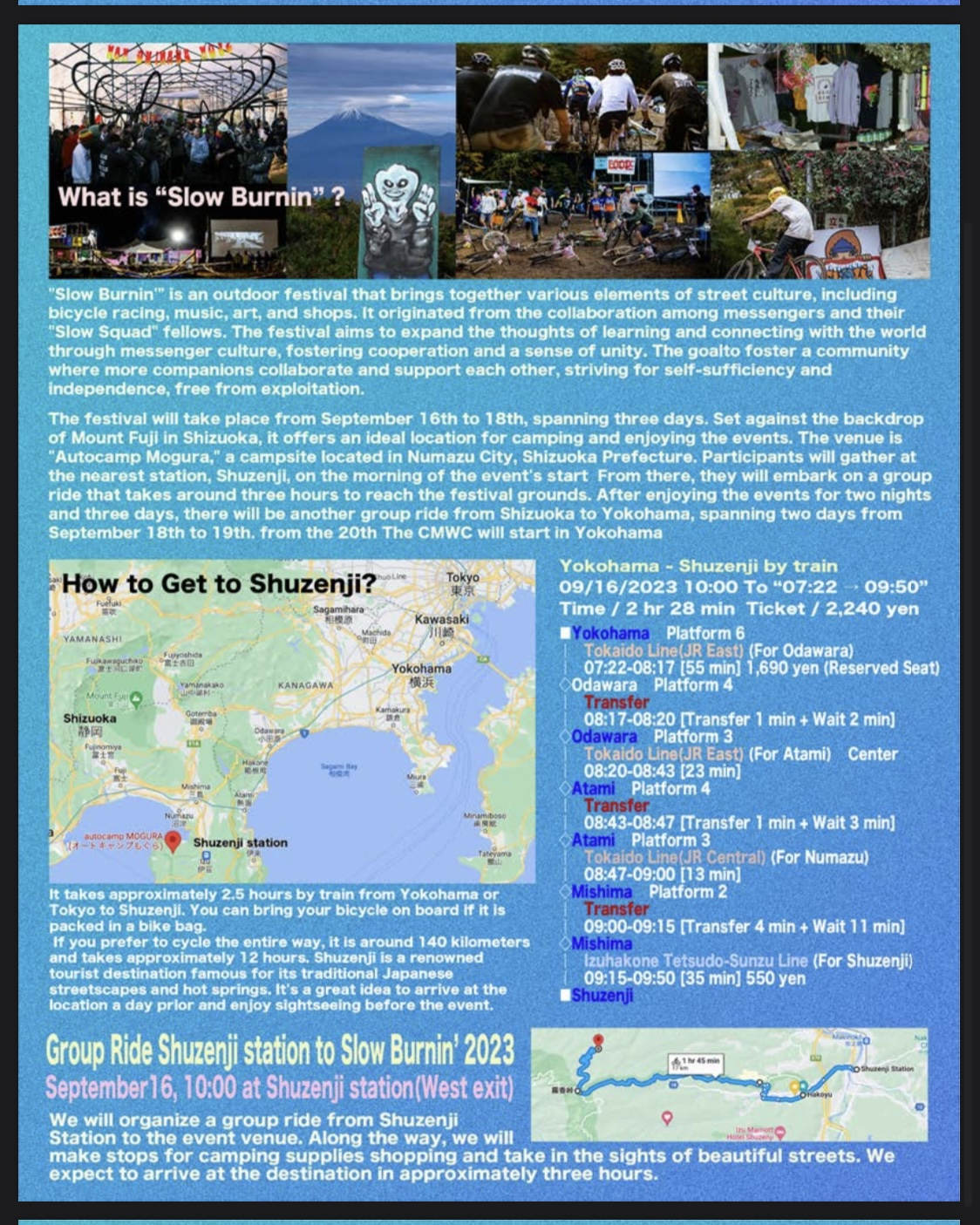 You can also camp there, so if you need a ticket, do make sure to book it from here!
There's also gonna be a group ride from 10:00 am on Sep 16th, riding with these people is gonna be super fun!
There's also a guidance how to arrive to Shuzenji from Yokohama.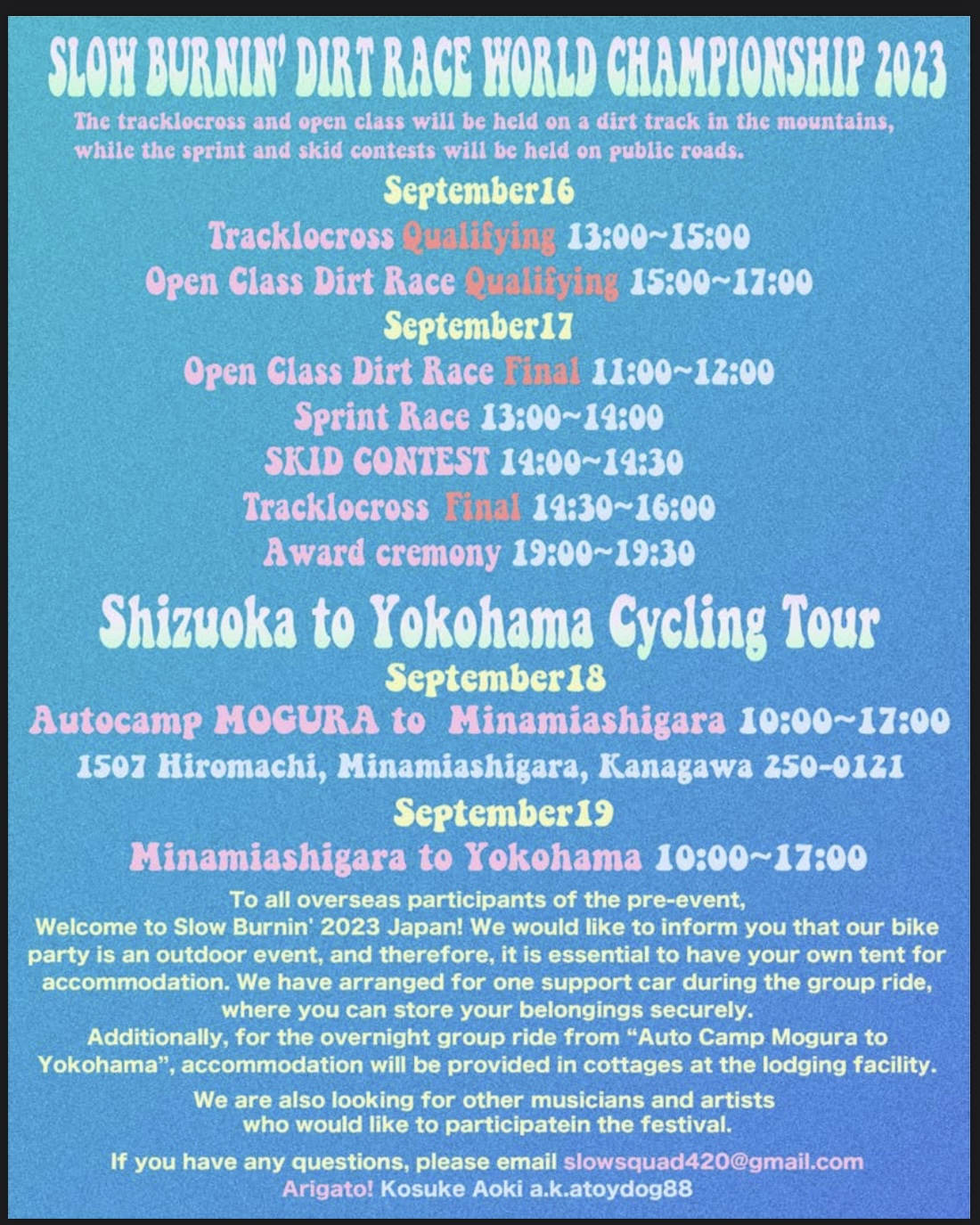 For the way back home, seems like some will do a group ride all the way back to Yokohama hahahaaaah!
Seems like it's gonna be a 2-day ride, with a stop at a cottage for a night. Sounds better than riding the whole route in one go, but it's still a crazy idea!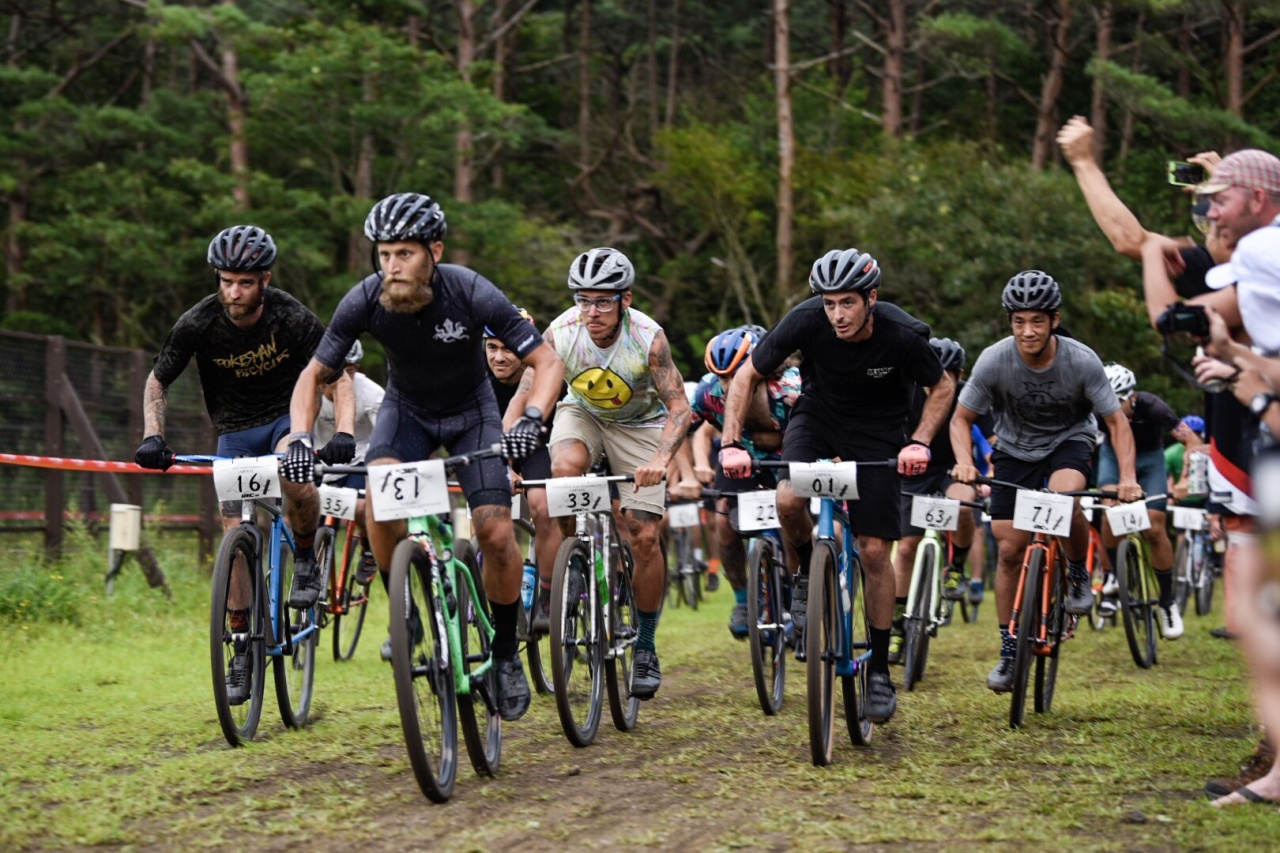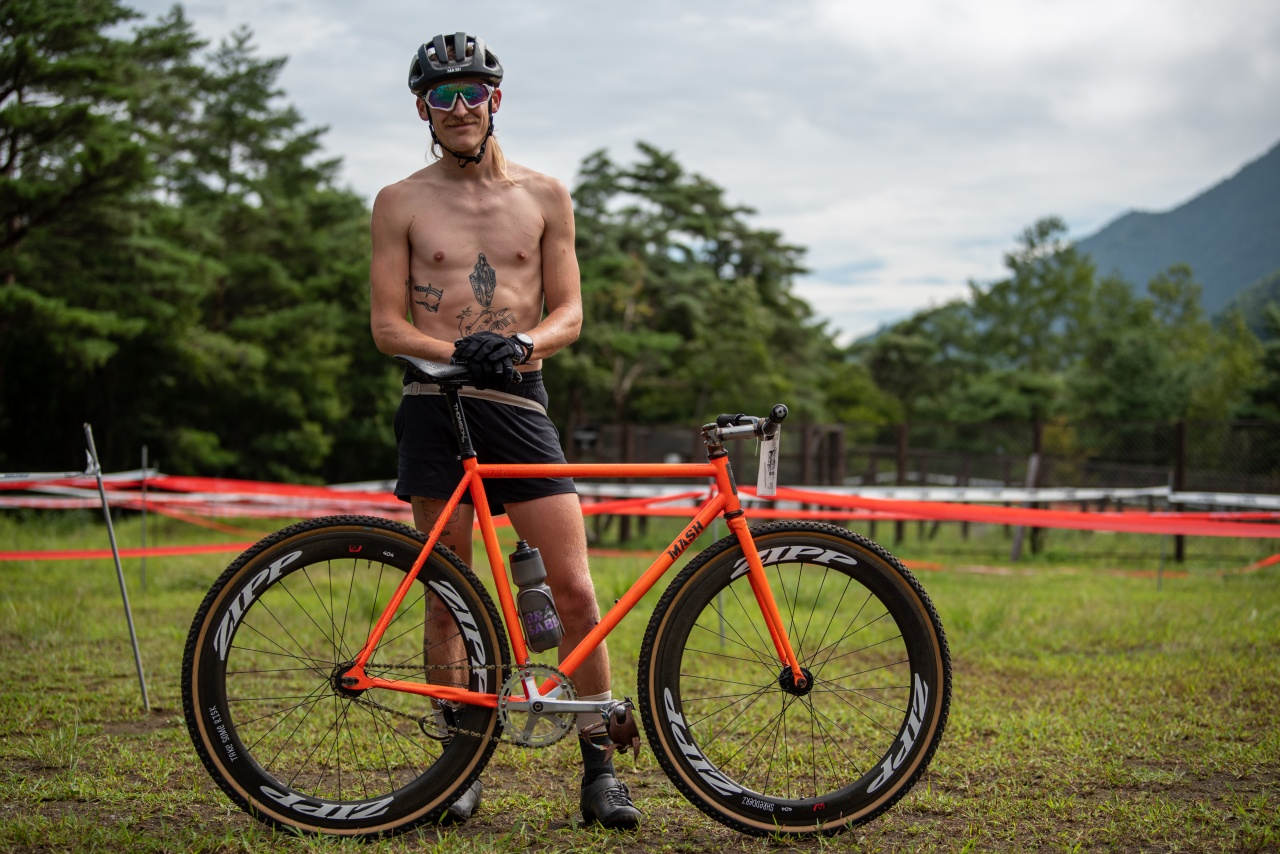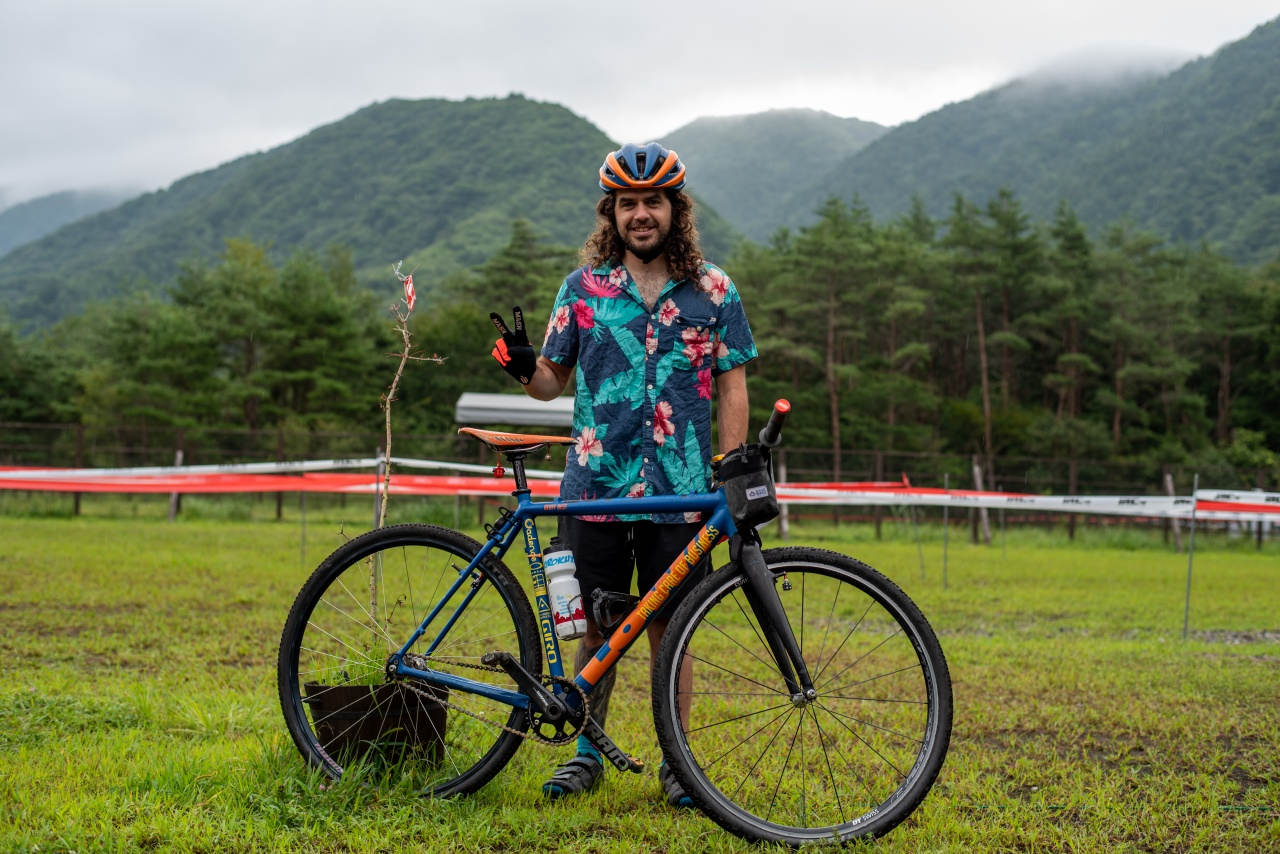 I'm guessing that all the homies from overseas will join us and gonna be one heck of an event like the 2019 TXWC??
Can't wait!!!