Velo Orange Long Leather Mud Flap
Today, I would like to talk about Velo Orange Long leather mud flaps. We've just stocked these from Maryland, America.
Mud flaps are add-ons for the trailing ends of the fenders. Even though many brands make flaps, it is hard to find a good one. (Some people DIYed like guys from Swift Industries.)
A good mud flap should reduce road spray for the following rider to zero, but a bad one universally useless for group riding.
It isn't necessary, yet it's something like an affectionate thing.


This Velo Orange Long leather mud flap is made of a genuine leather and longer than most of flaps. I really like how it looks so we tred and see how it works.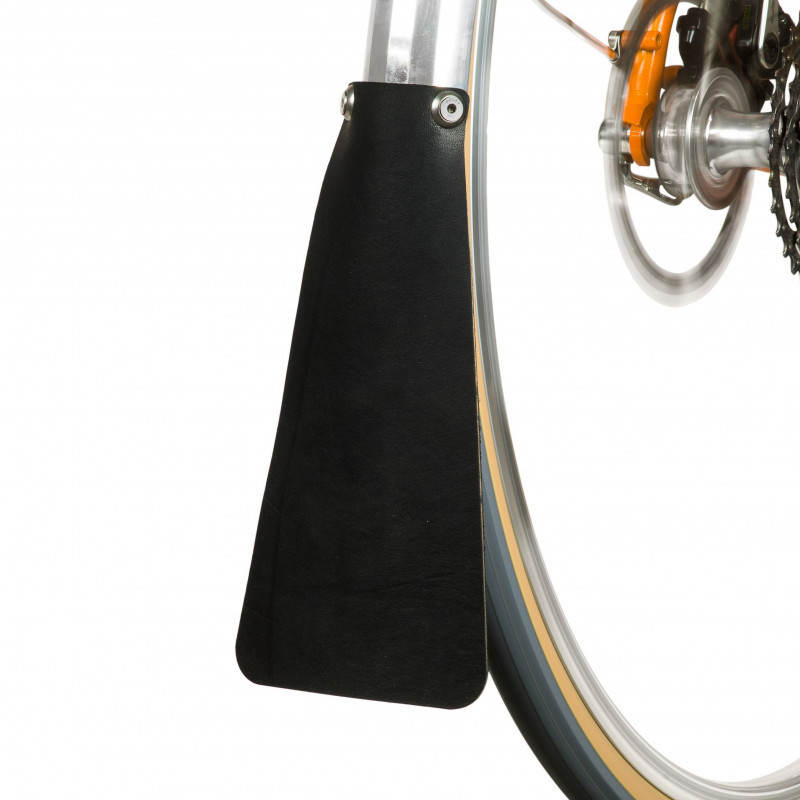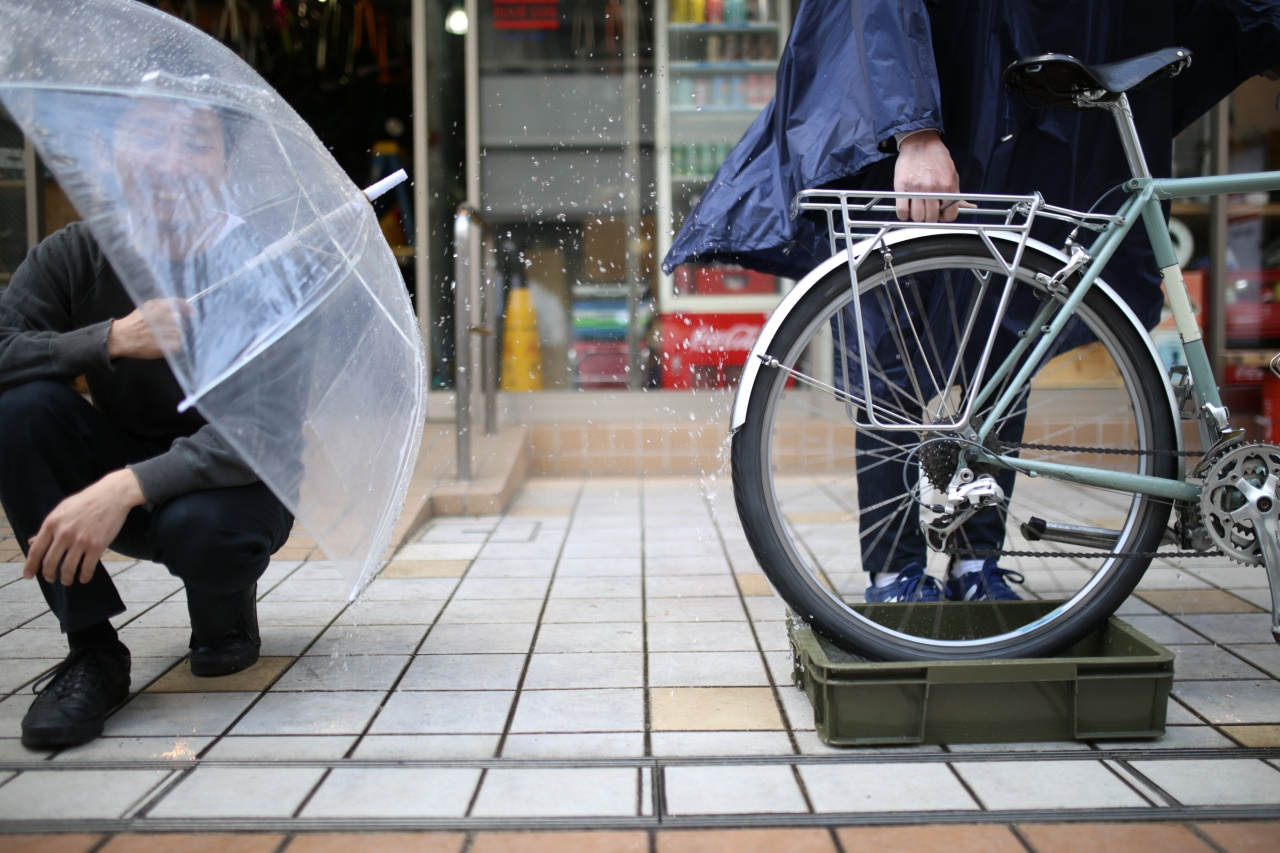 Let's do experiments! This is no mud flaps.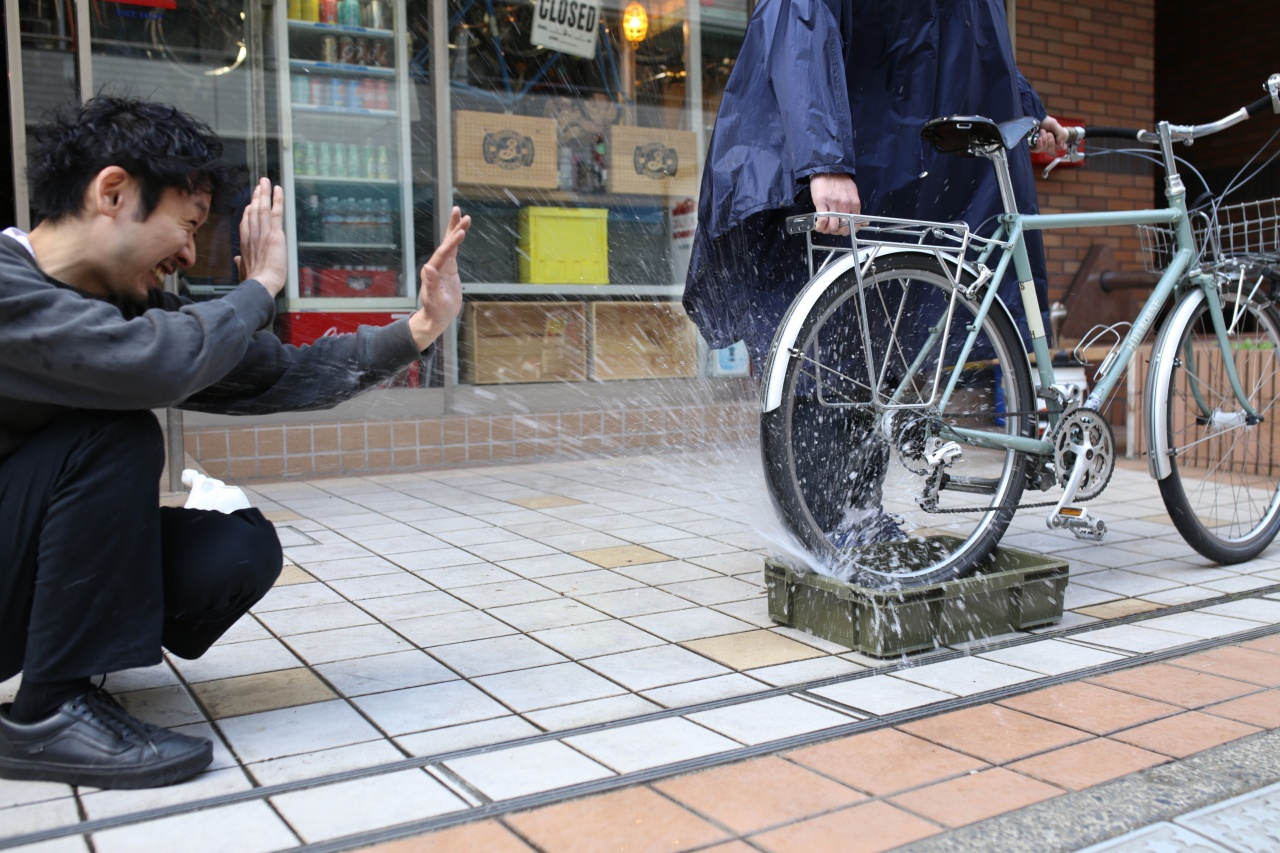 Ouch!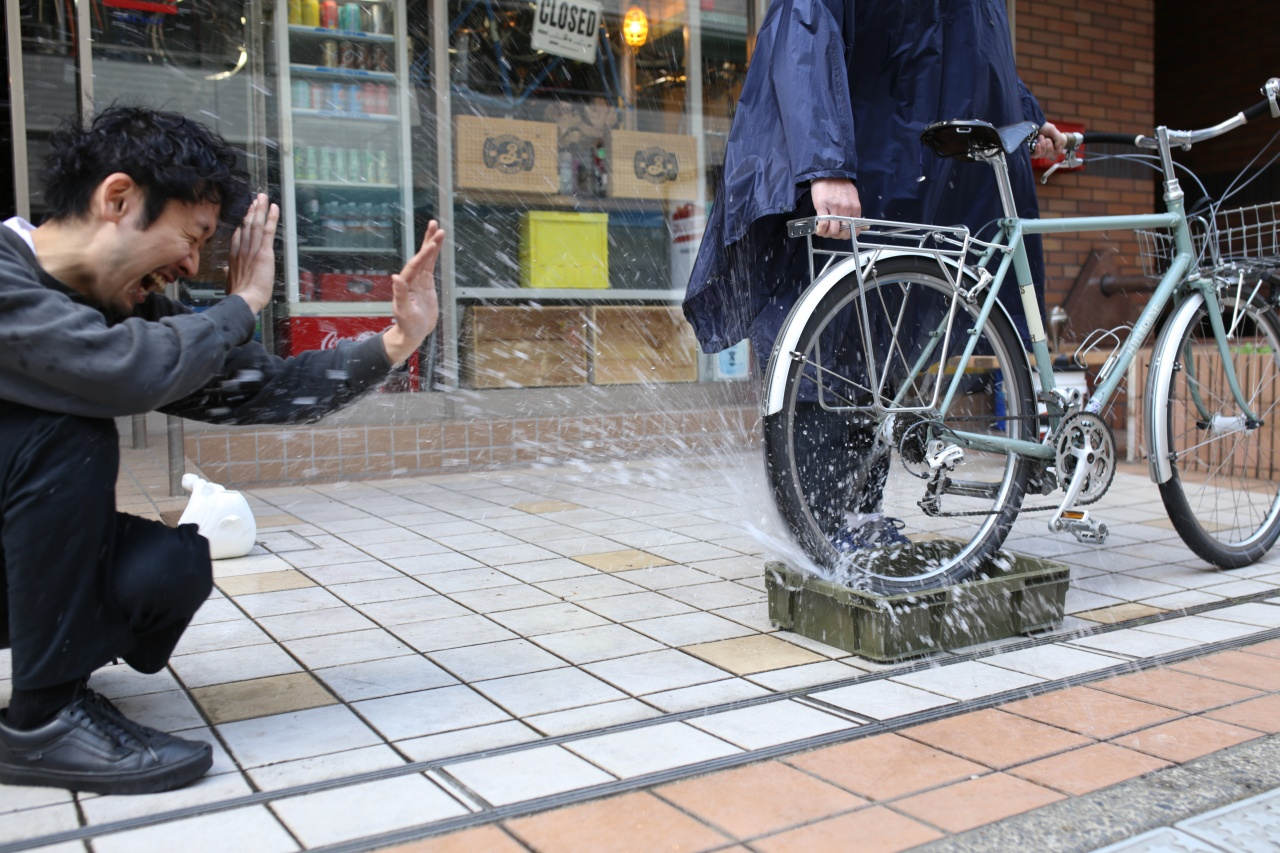 Way too much than expected!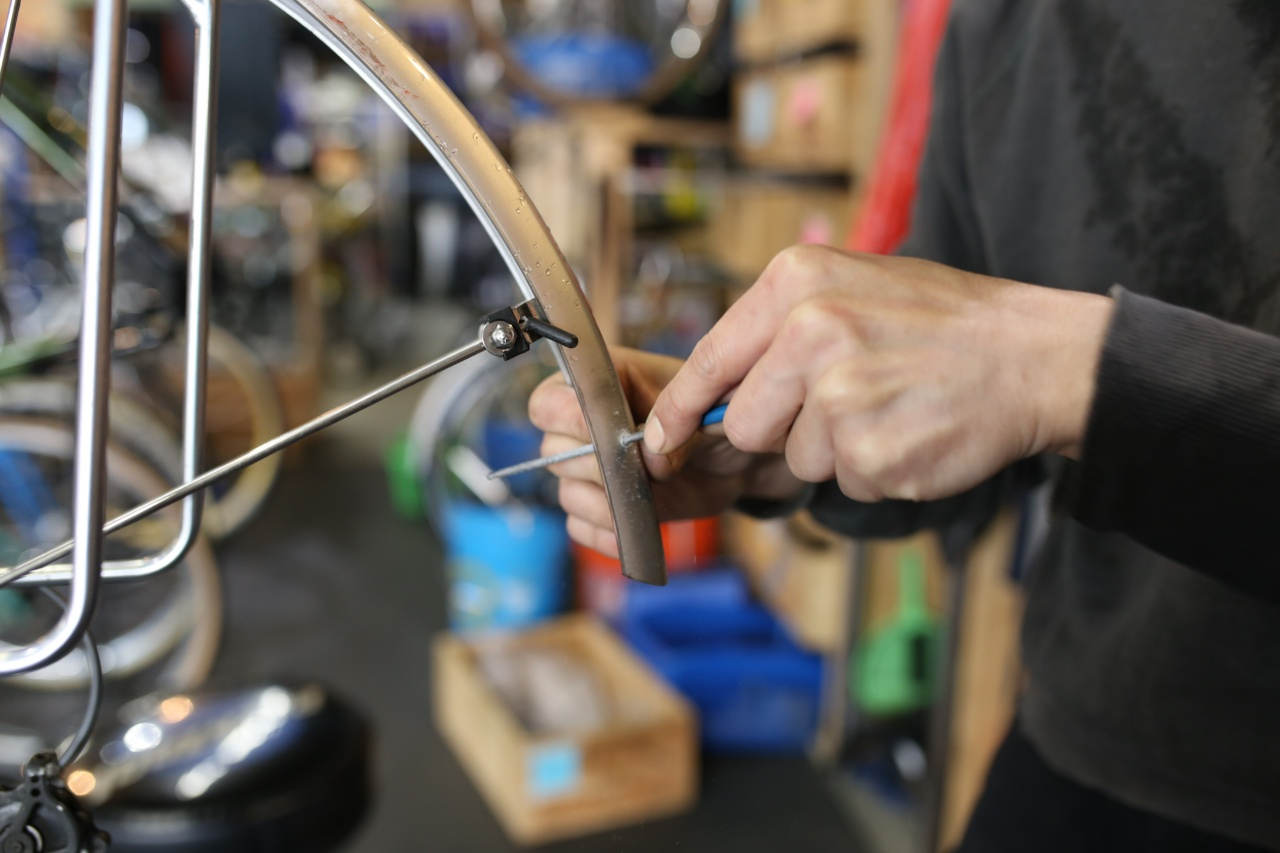 Installation is easy.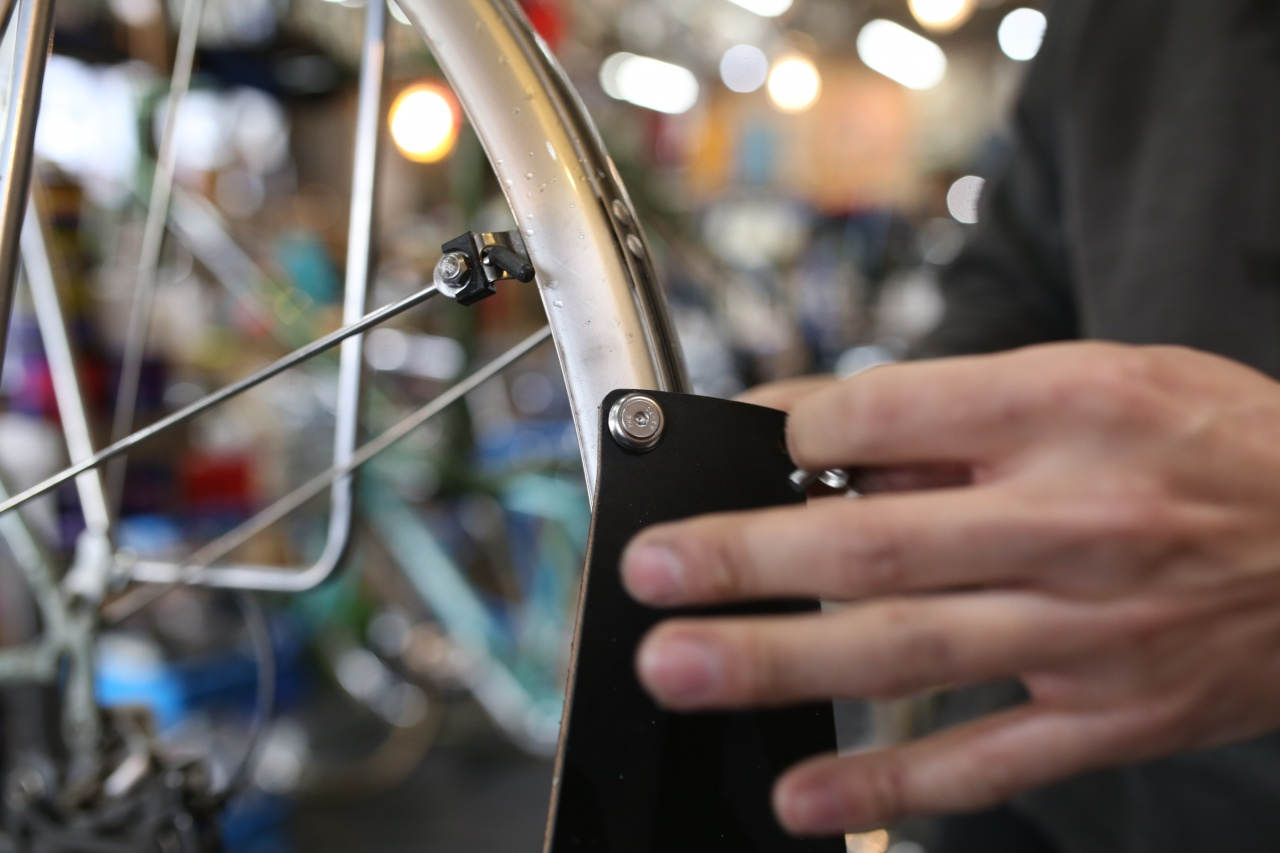 You need 2 holes to this flap. Use a drill and make holes on a rear fender. My fender is made of plastic so it wasn't very difficult.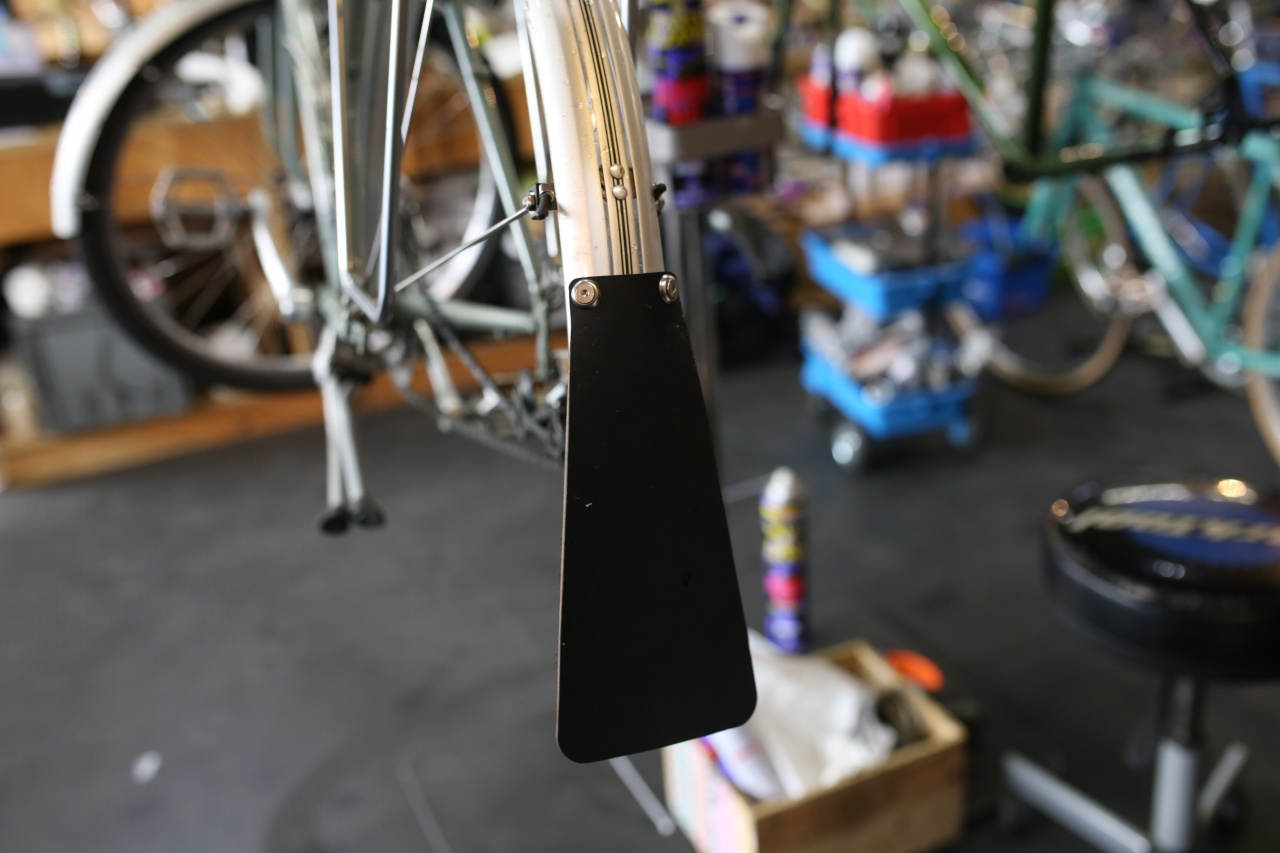 Voila! Let's try this thing out!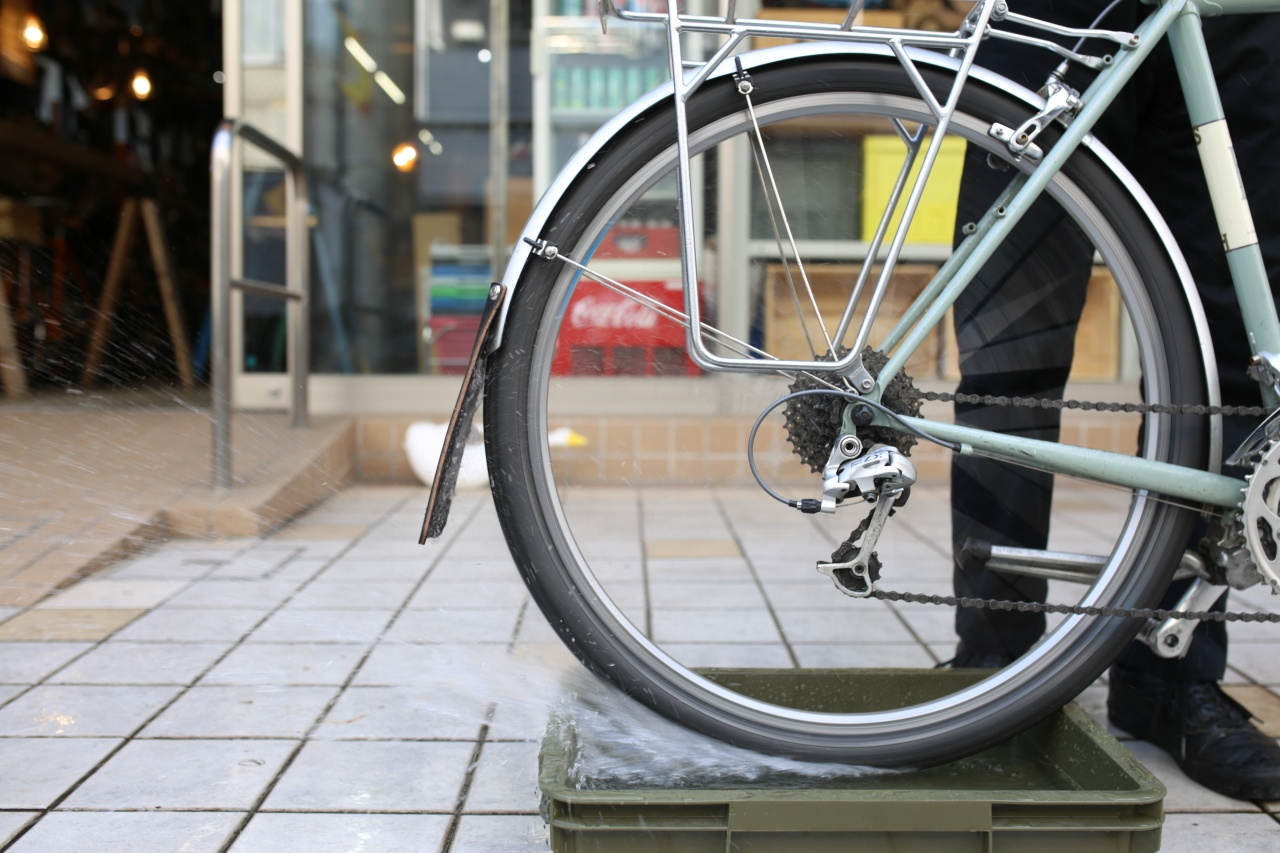 It works!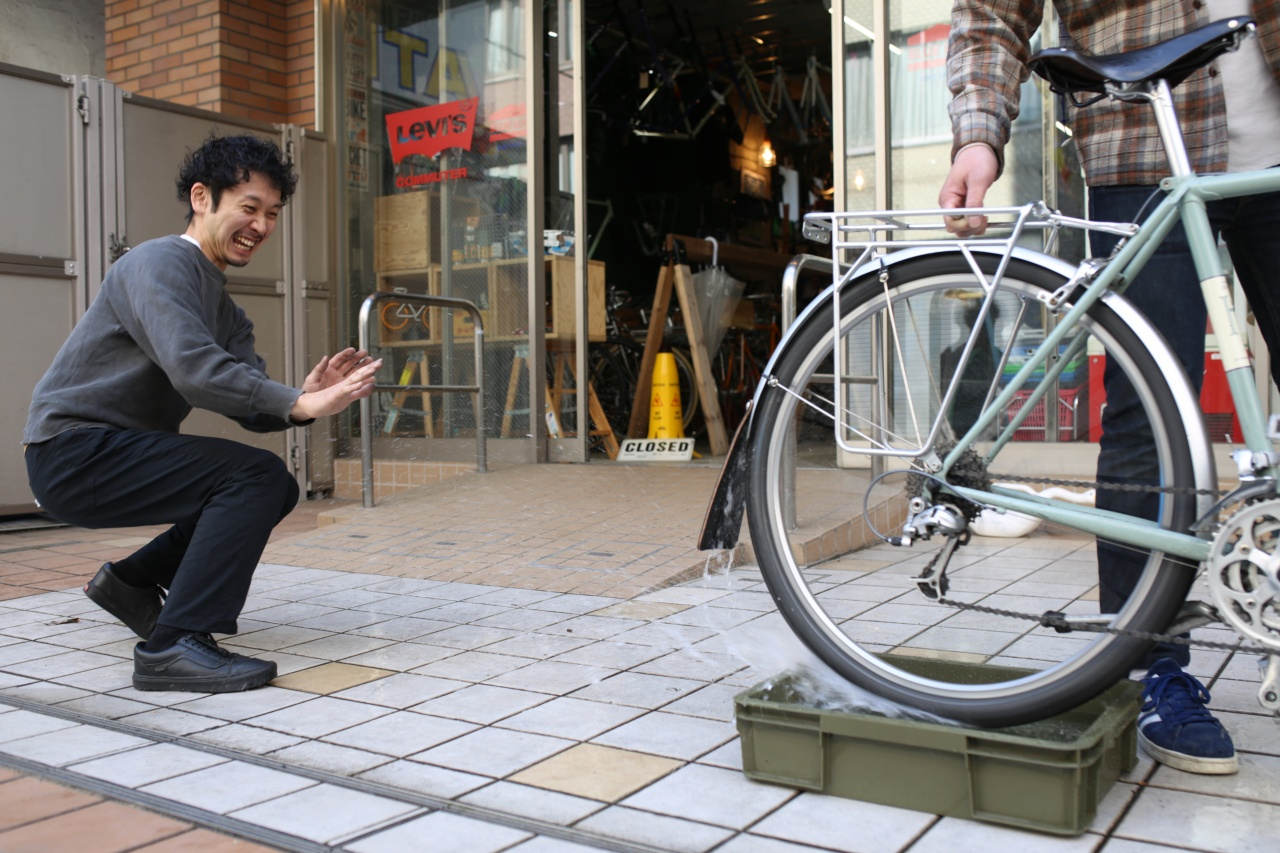 It does keeps water off the faces of riders behind you.
You may be very lucky when you ride behind me during bervets.
Check out Velo Orange Long leather mud flap and update your bike!