HAPPY NEW YEAR!! *Exciting News*
Hey hey hey!!
Happy New Years to all the beautiful ladies and gentlemen around the world!!


WE ARE…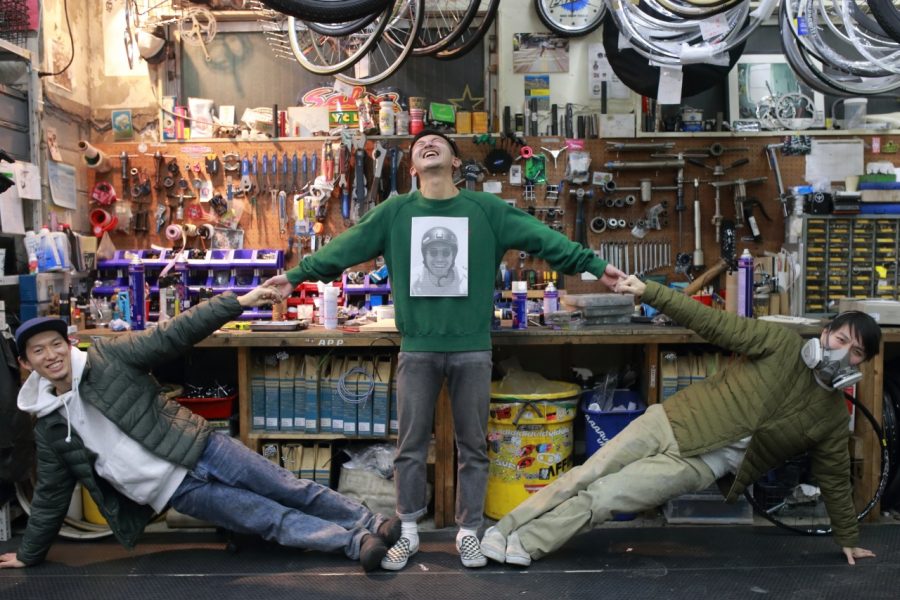 BACK!!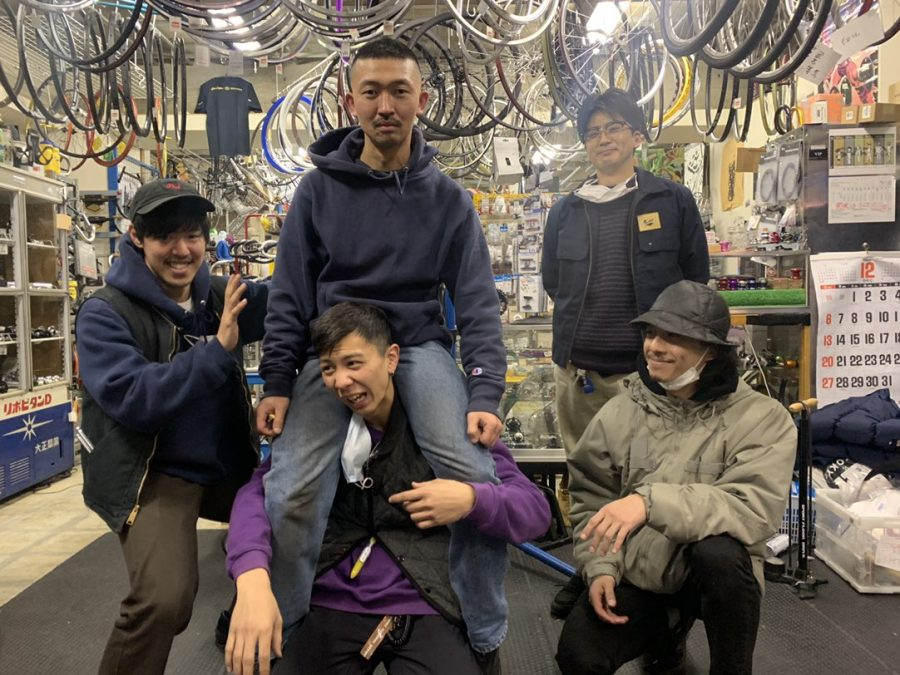 FROM OUR HOLIDAY BREAK!!
Well, it's actually been a couple days since we were "really" back.
Things were very crazy in the first few business days of 2021, but now things are starting to slow down and now we realize the holidays are officially over.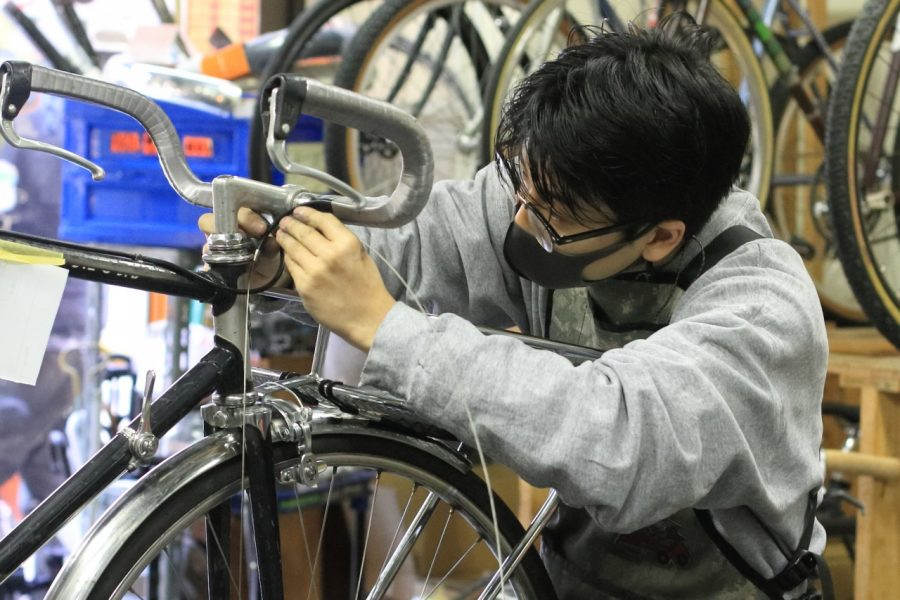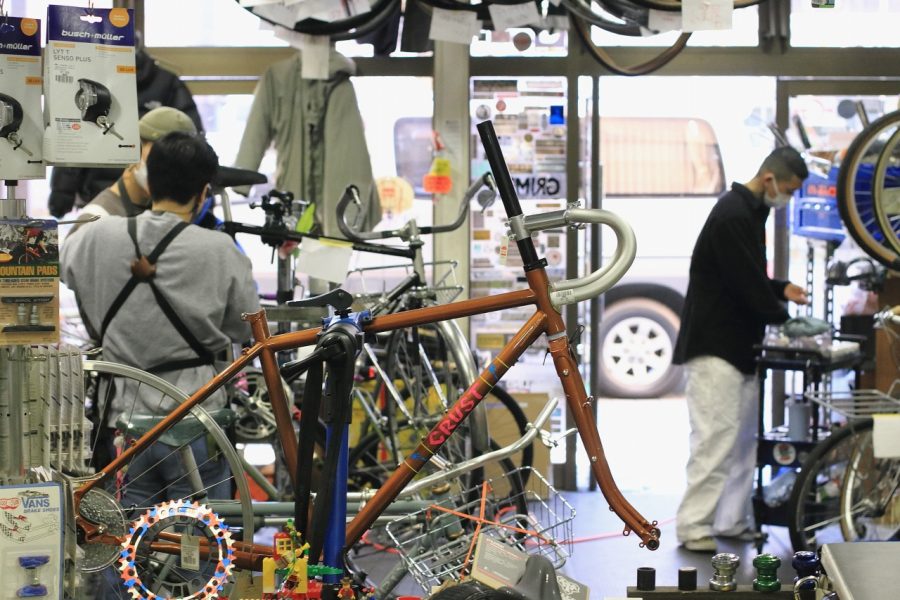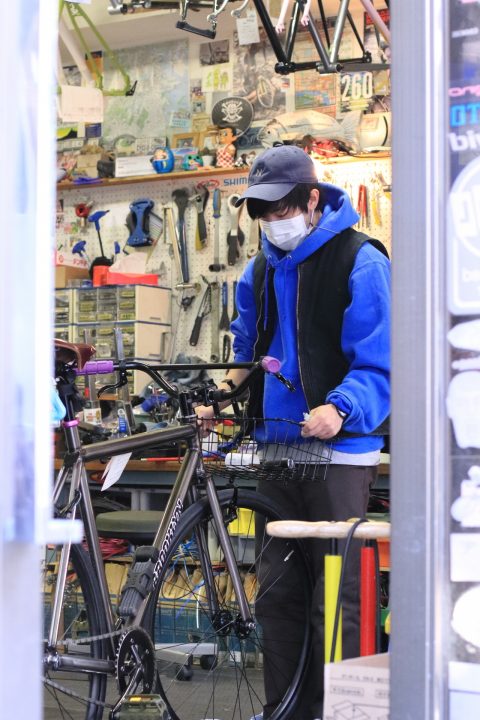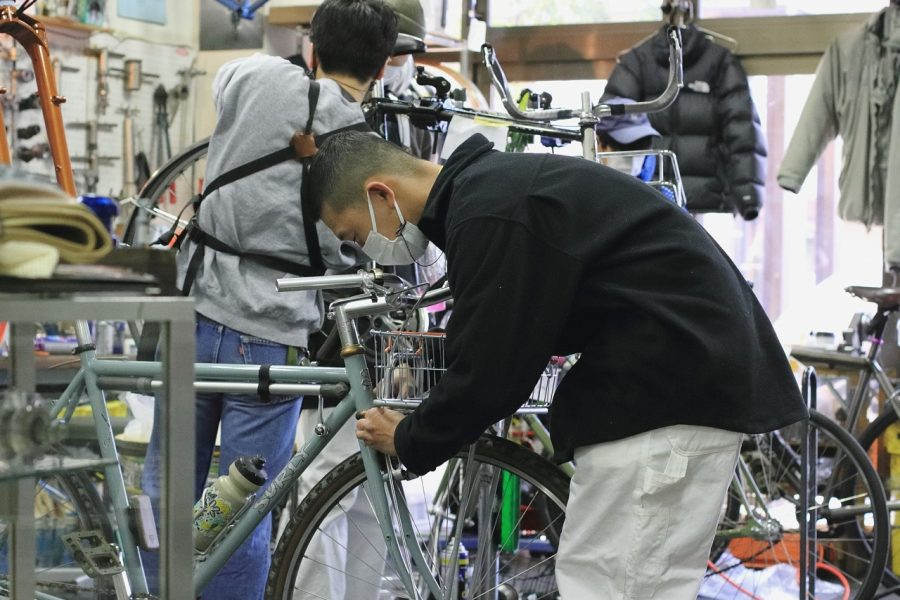 As you can see our mechanic boys are getting their hustle on like always.
Now, 2020 was a bizarre year for the bike industry and ya'll probably already know that.
Frames, components, bike bags and other bicycle related stuff became extremely difficult to get due to the bike fever caused by this "circumstance" of the world.
We truly appreciate those people in the industry that are working hard to meet the massive demand.
Swift Industries, the handmade bike bag company from Seattle is one of those people who we want to really thank.

As mentioned above, Swift products are all handmade. We new that they were having a tough time during the production since they unfortunately couldn't make it in time for "Swift Campout 2020"
But, now they are here! And we are more than happy to be able start off the year with their amazing products!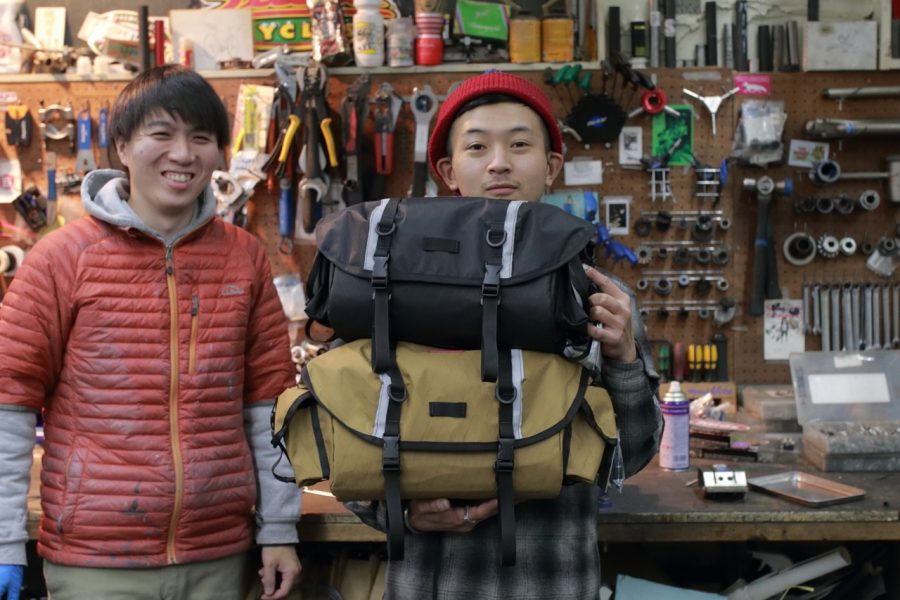 Sorry for the wait guys, and thank you Swift!!
It's been a while since we had all these Swift bags, so let's break down each one of them.
They have become Swift's most iconic saddle bag.
You can use them in your daily commute, touring, and bike camping… well pretty much anything because of its huge capacity.


Now, there are small changes from this lot.
To your left is the same bag in an old model which Tani has been using for a while, and to your right is the new model.
Two different sizes existed in the previous release, but from now on it looks like they're going with one.
Its bout' the same size as the size L  in the previous Zeitgeists.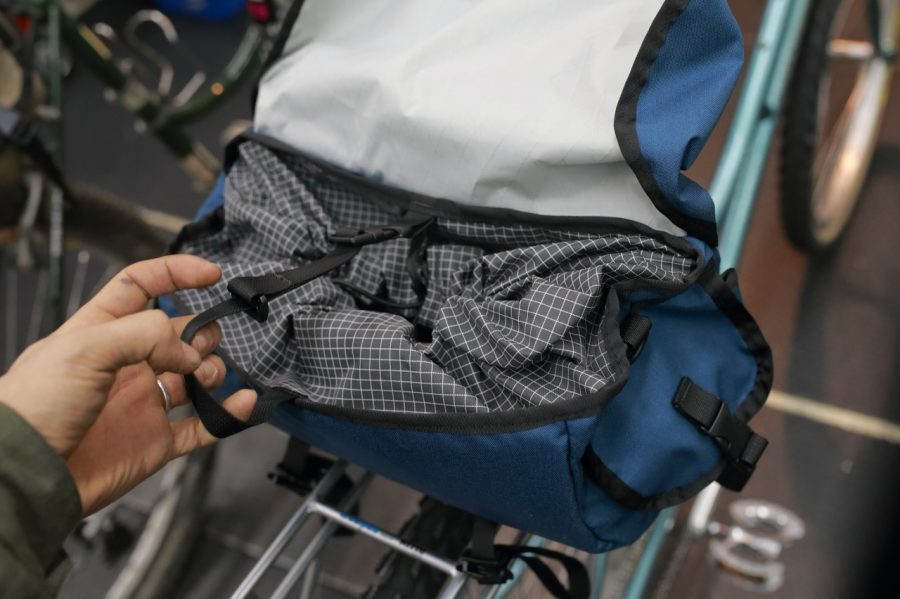 Here's another small upgrade. The previous Zeitgeists were unstructured, but now they have a plastic plate inside to keep the bag in shape, just like the "Fabio's Chest". It's like an XS sized Fabio's Chest for a lack of better words…
Now they are even better to put them on handlebars since they could stay in shape and won't dangle around everywhere.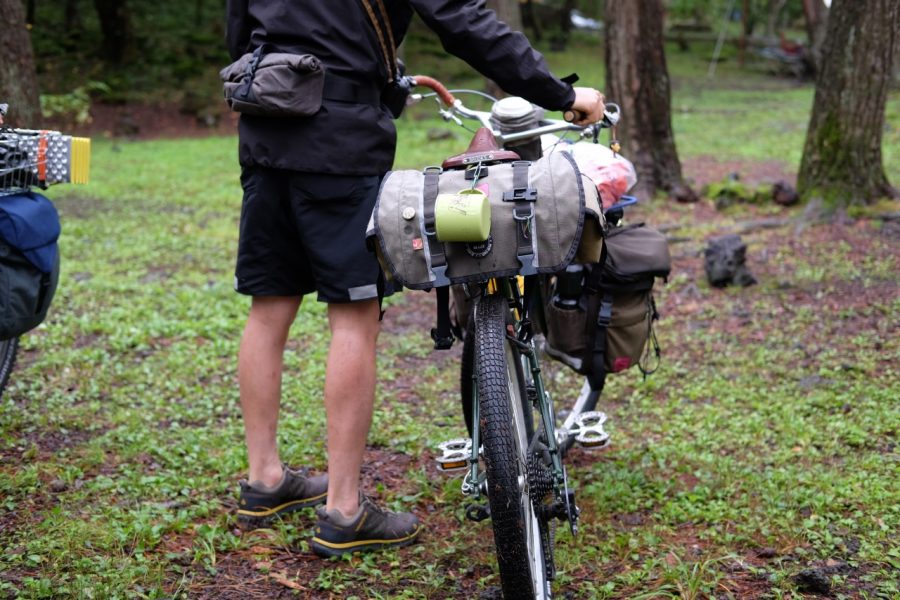 This bag can easily fit A4 sized papers without bending, helmets, and cameras.
"The Capacity is really just amazing, so I keep them on my saddle even though I'm not going camping or anything. It's just perfect for daily use too. It's my main bag I guess" Says Tani.
Another reason for only making one size of them might be because of all the Bag Supporters that's been going around the market recently. The clearance between the bag itself and the tires were a slightly annoying problem, but its not so much of a problem these days. ↓


Speaking of which, we also got some restocks for our favorite bag supporter!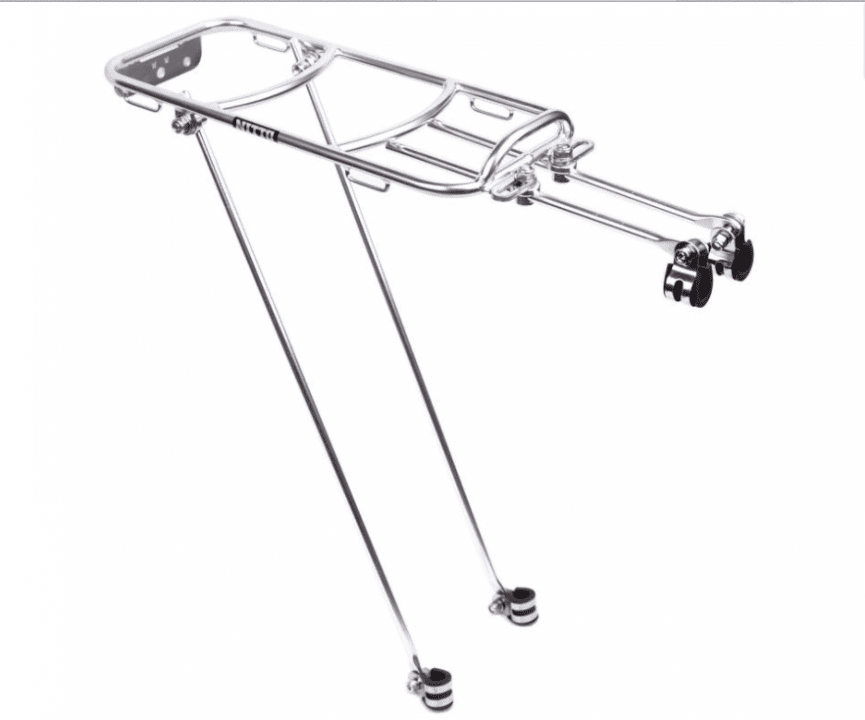 These are going out PRETTY fast and you know NITTO stuff are very hard to get these days so…(you should hurry)
Okay, where were we??
Ah, yes. Now let's take a look at your favorite "Side Kick" that always seem to disappear in a snap.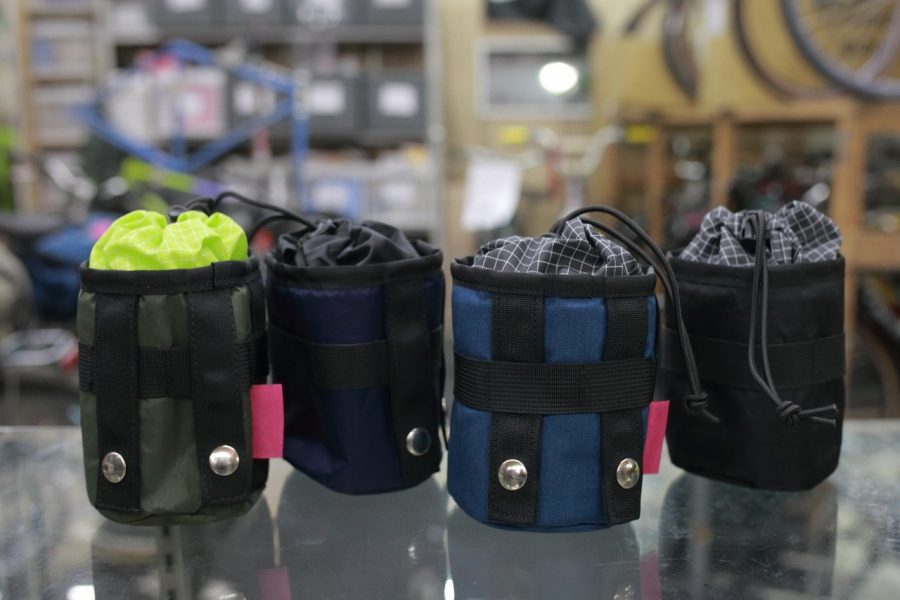 Are now back with new colors.
We feel like these guys have become more than a "side kick". We really can't go anywhere without stem bags now days.
Stem bags are not a rare item. You could see tons of different brands selling their own stem bags.
This Side Kick is a bit compact compared to those other stem bags. They're the perfect size of packing your phone, a wallet, and a pack of smokes.
These Side Kicks have become very popular but we see a lot of people putting them on wrongly.
Let us explain.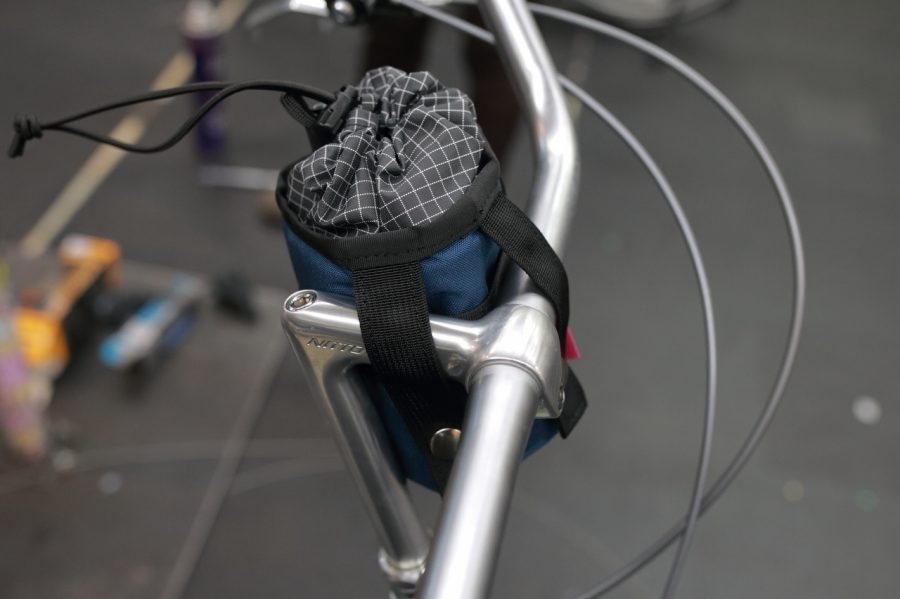 ↑ This is not the way you do it. The buttons and the strap attached to the buttons are not for the stem and handlebars.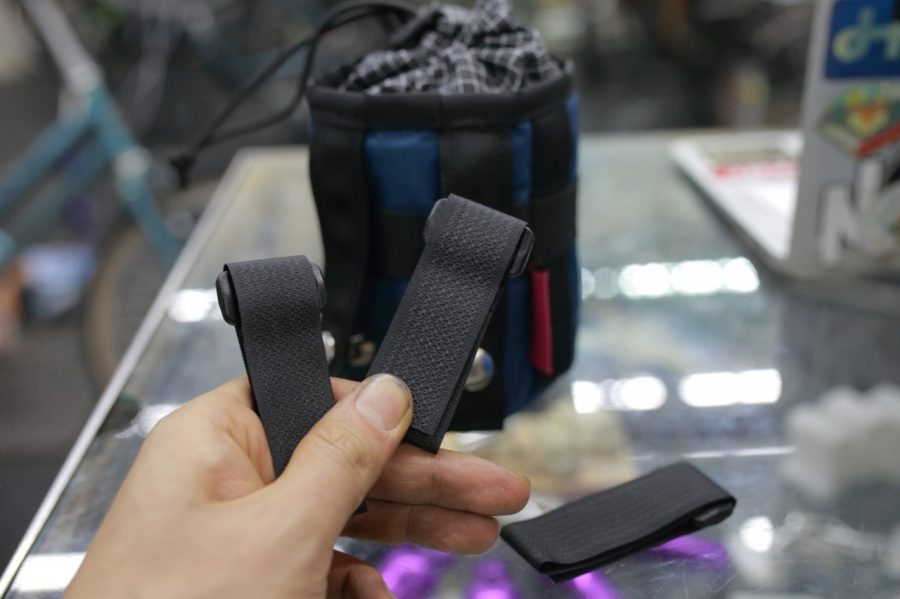 You gotta use these three velcro straps for the stem and bars.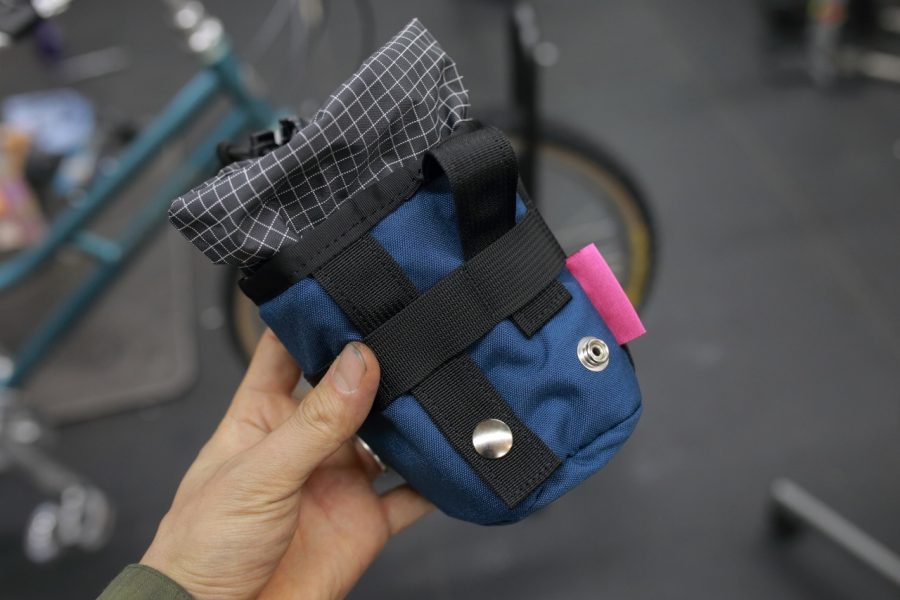 First, put the belts with the buttons, under the side ways belt like the picture above and snap on the buttons.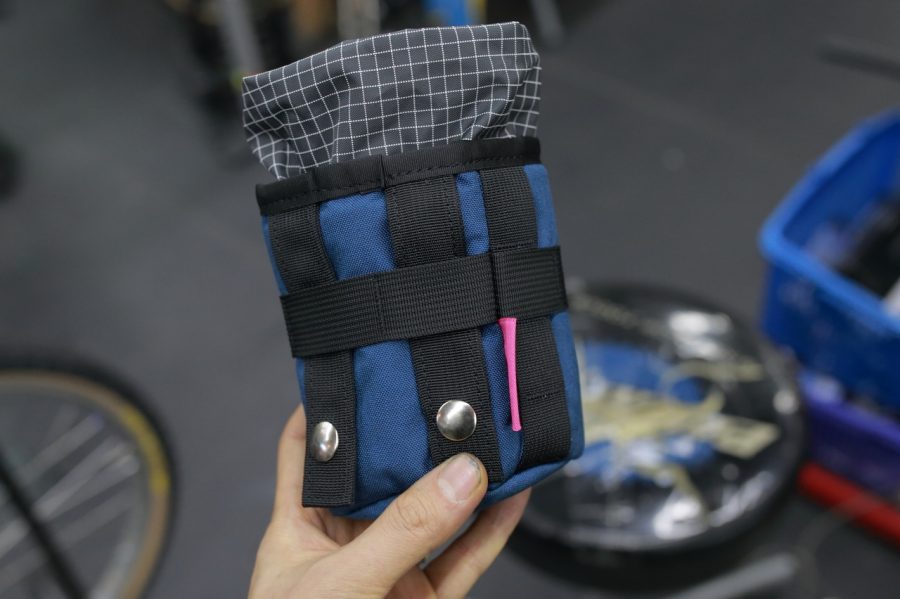 Now you have the loops for the velcro straps.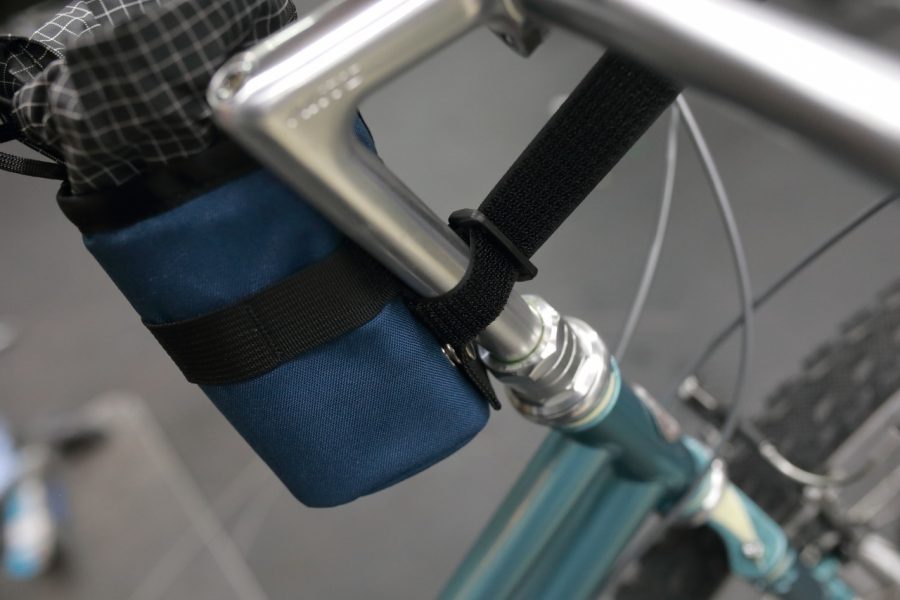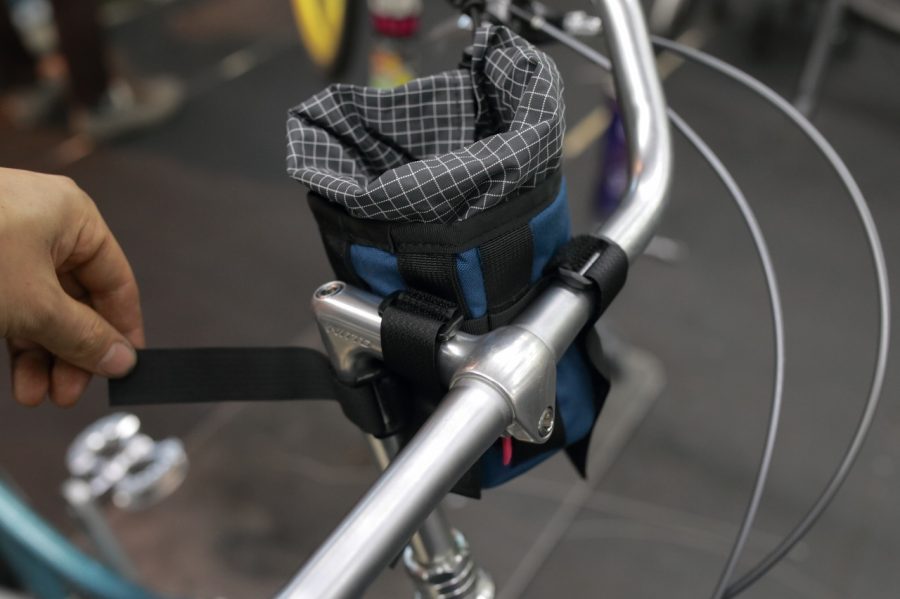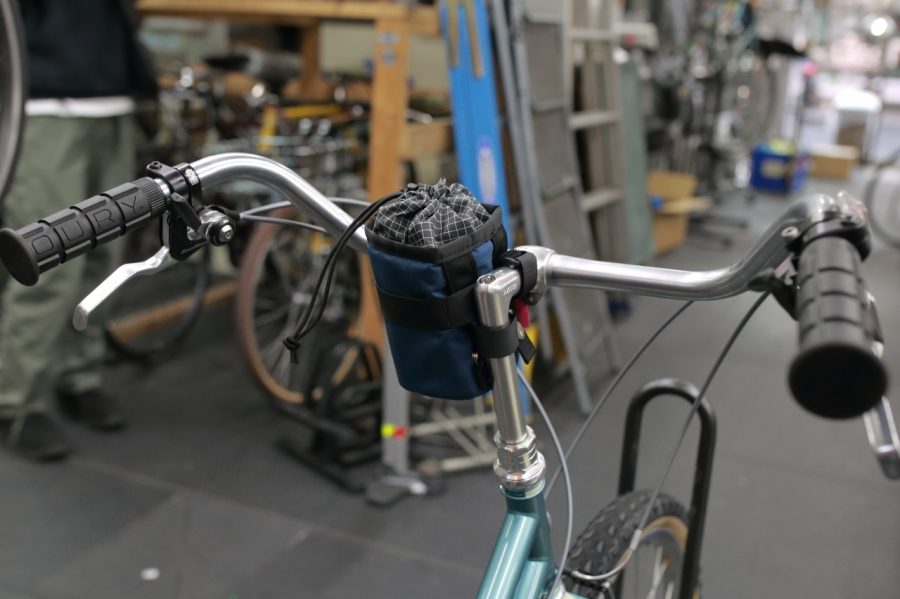 And voilà!!
You got yourself a nice sturdy Side Kick.
You guys might be wondering, "What exactly is the purpose of having those buttons?"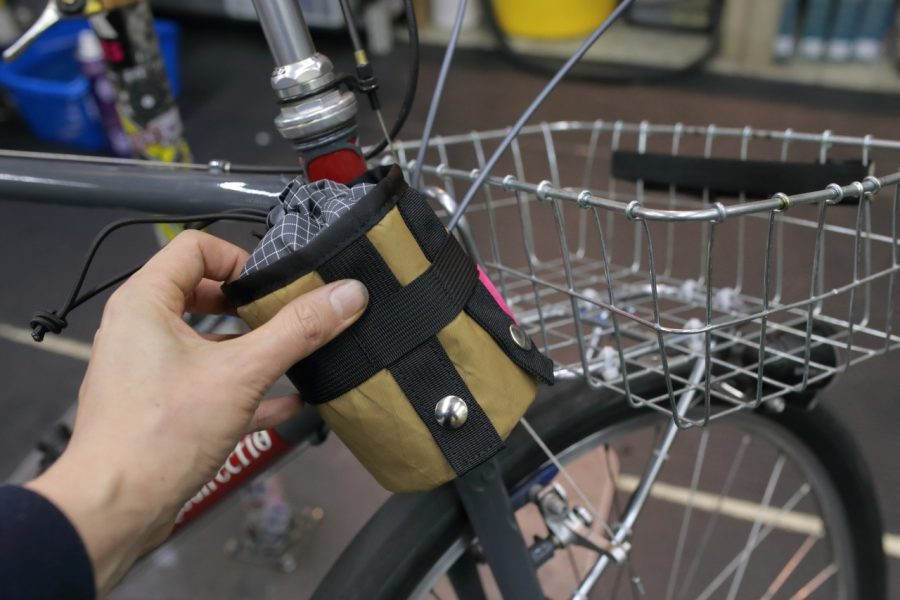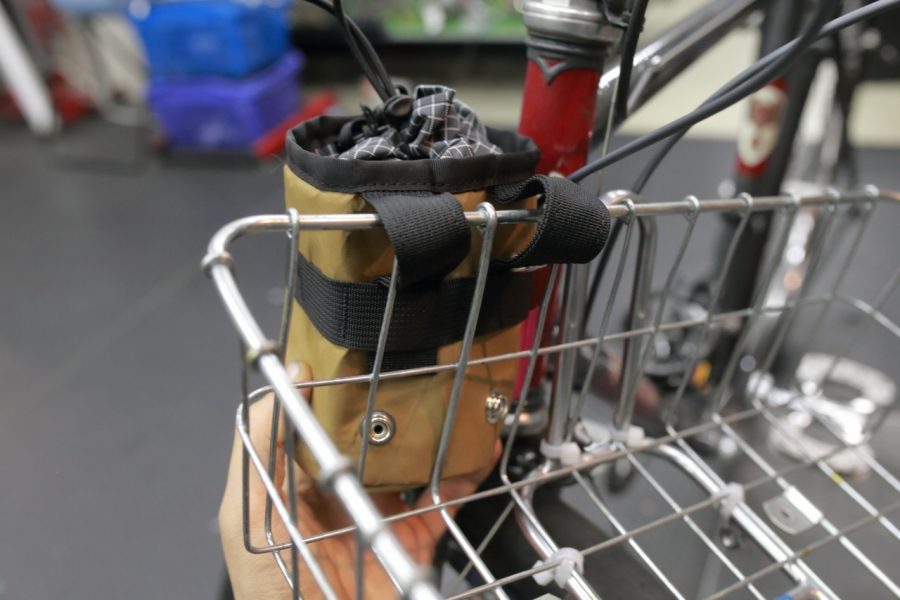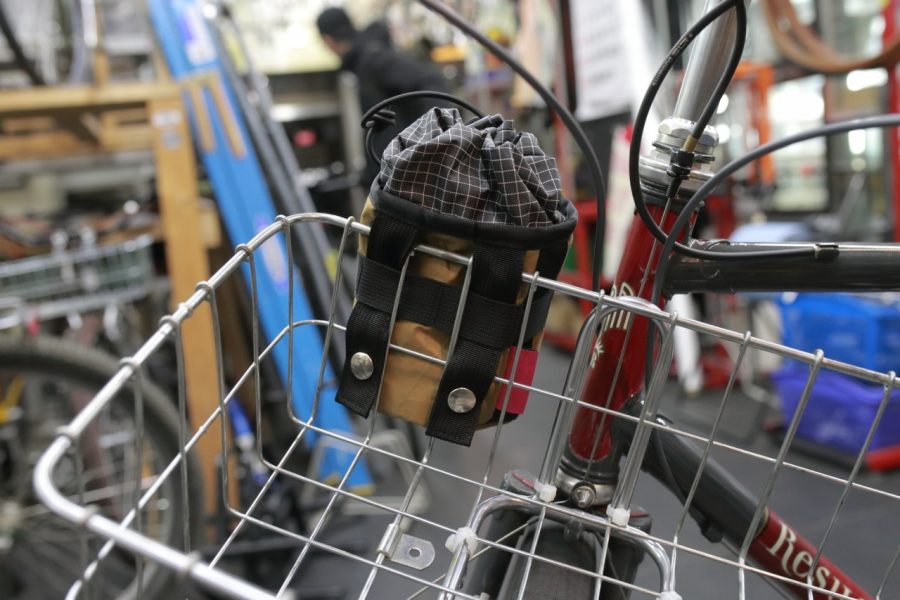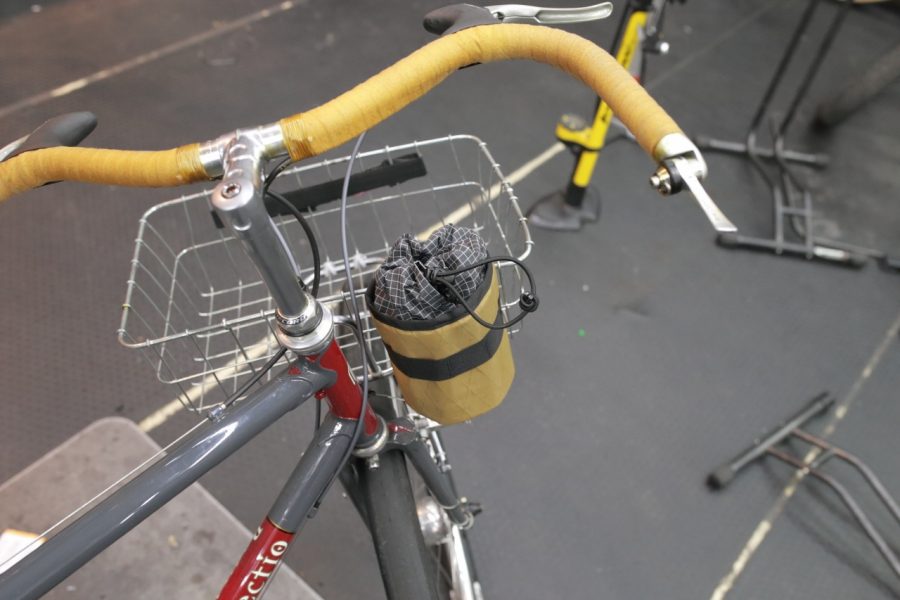 Ain't it brilliant!?
Swift always keep us excited, and that is exactly why we love them so much!!
Anyway I could go on and write about every single product from them, but this blog is becoming too long so I'm gonna end it around here…
Swift goodies are now all up on the Global online store 
Thank you for reading and let's hope 2021 would be an awesome year!
Bye!