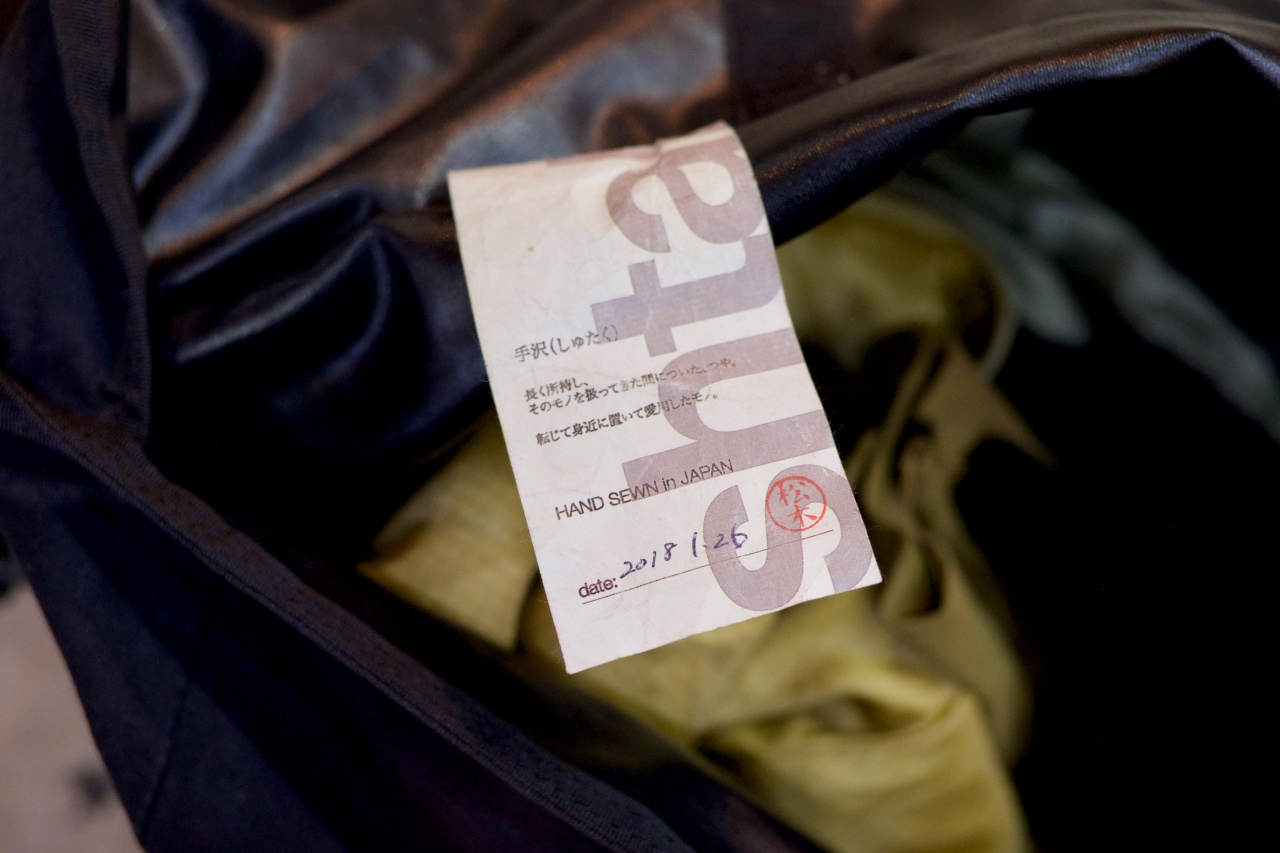 I started my relationship with my Shtak in January 26th 2018.
Been with this bag for three years now.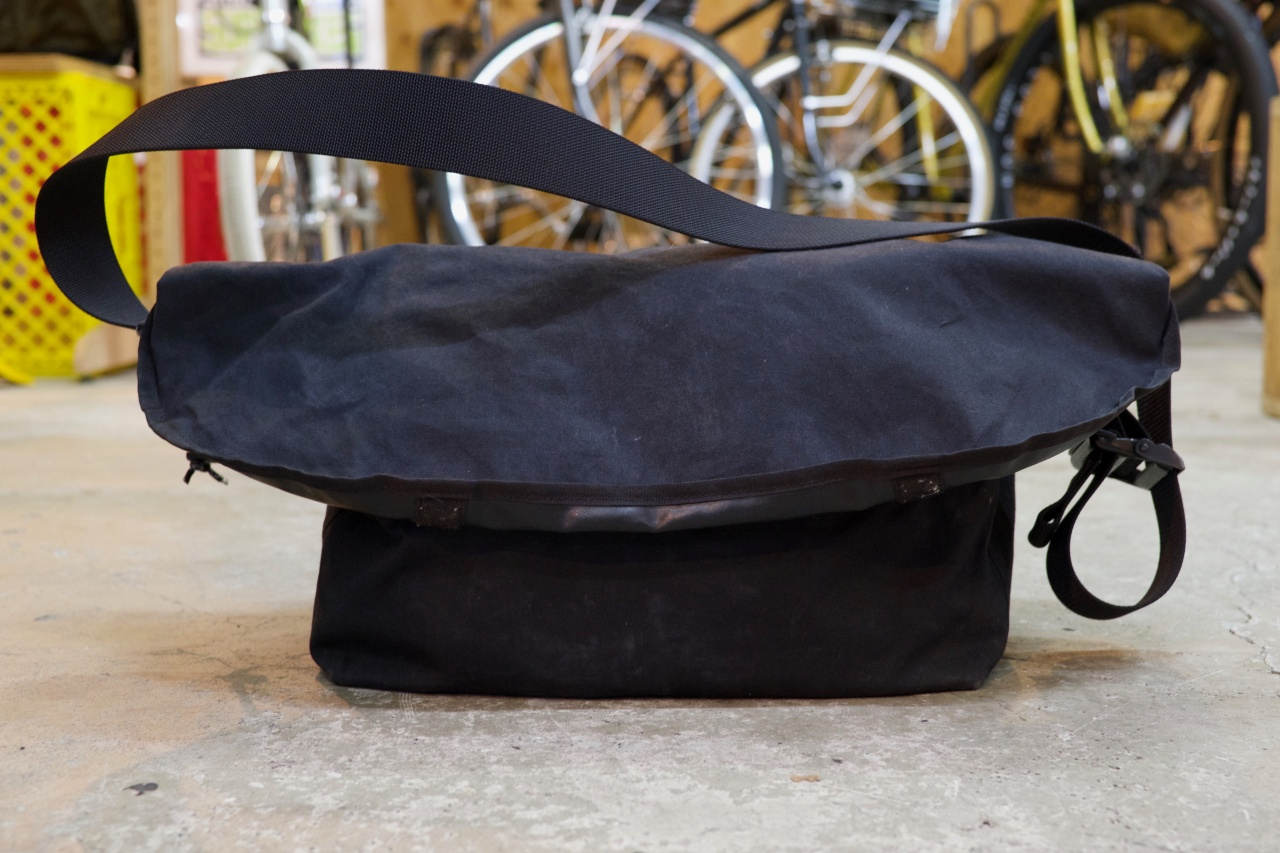 It's a simple bag with one pocket inside. That's it. It's really all I need.
The bag is a bit round and kinda cute.
Not too big, not too small. A fantastic bag to use daily. Been using the bag for commuting again recently.
Can you see the way the waxed cotton canvas is aging?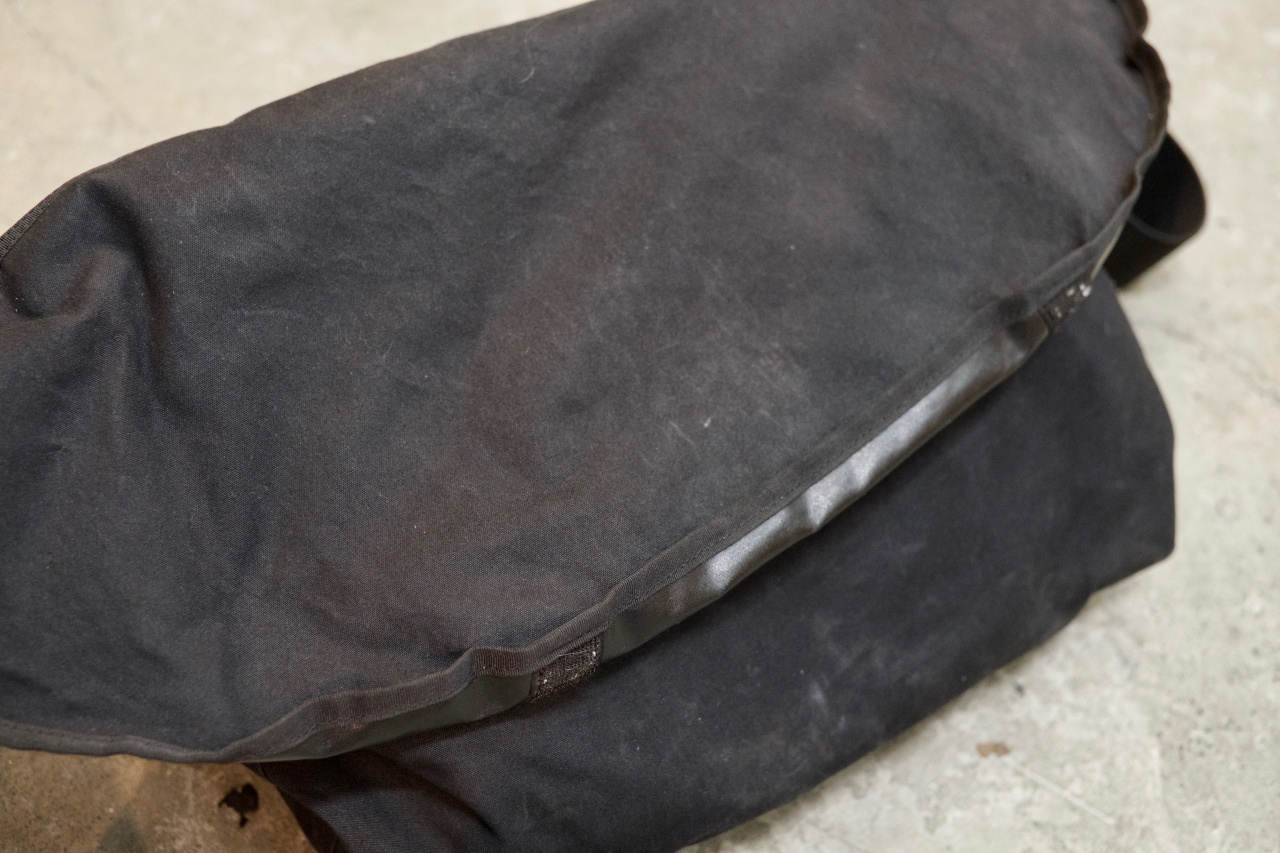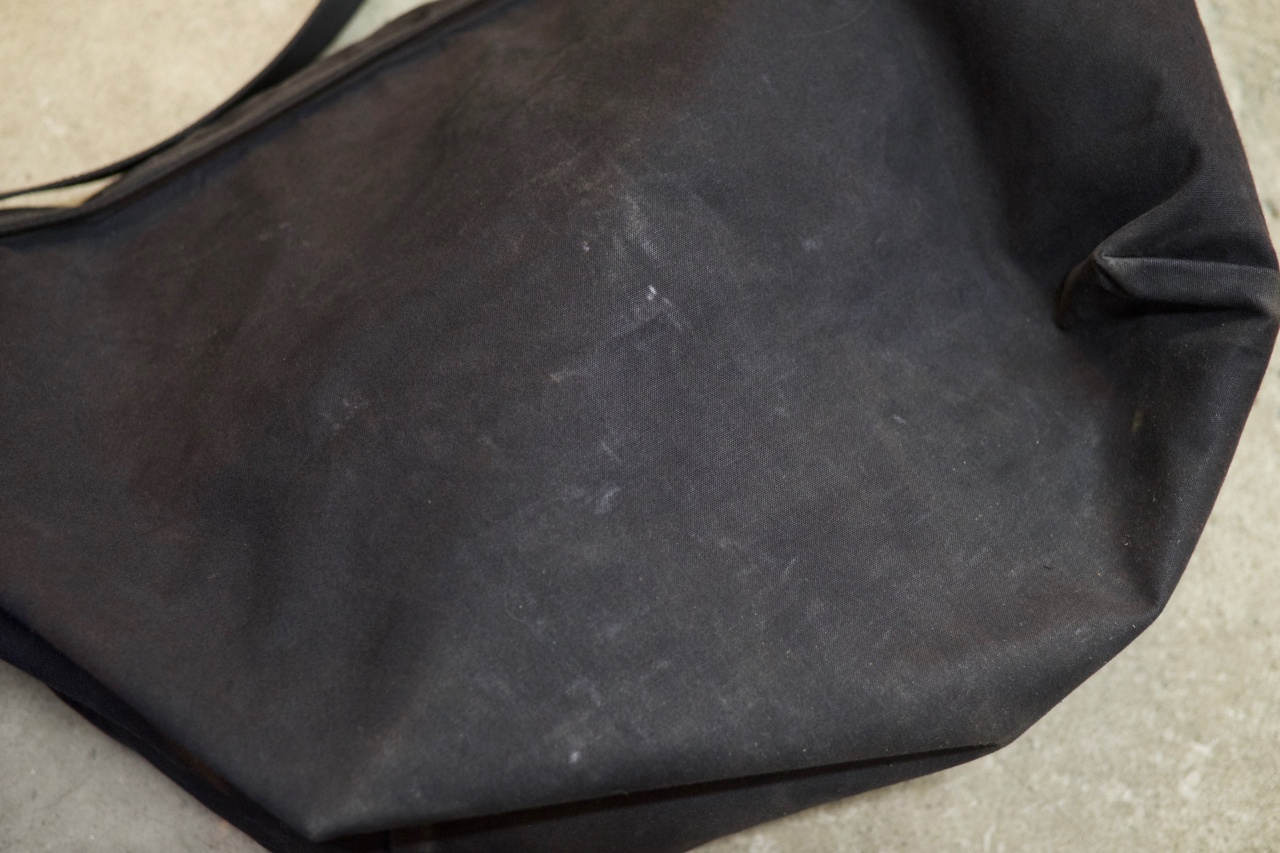 Still rathern clean, but it has some cool marks on the bottom, since I've been carrying it with the front rack of my bike.
These aging marks makes me feel happy, like when you get whiskers on a favorite pair of jeans.
I have a little cord on the strap that indicates where I always put my shoulder.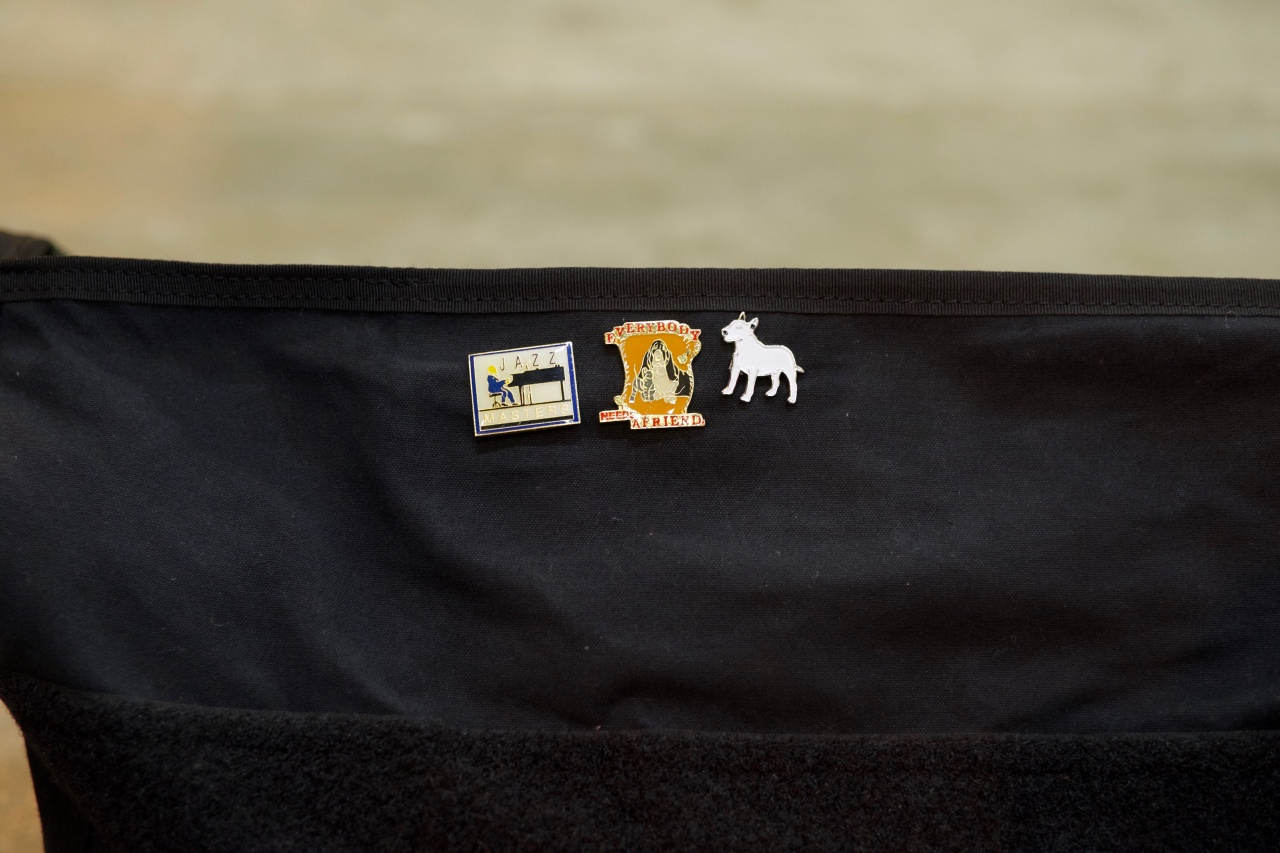 Here's some lovely pin badges from SF.
I want to put more stuff on the bag, but I want to keep things simple at the same time, so I put these pins under the flap.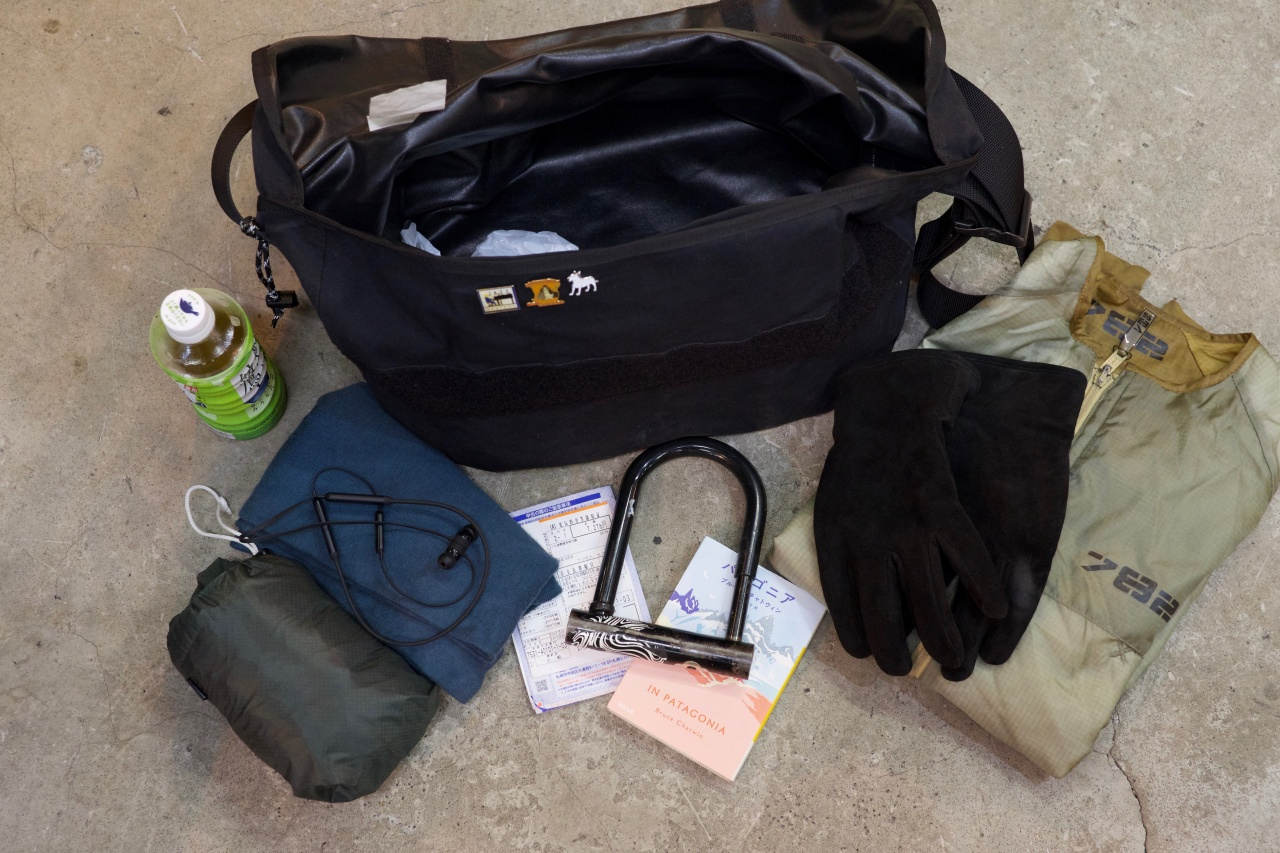 *Baggage Inspection*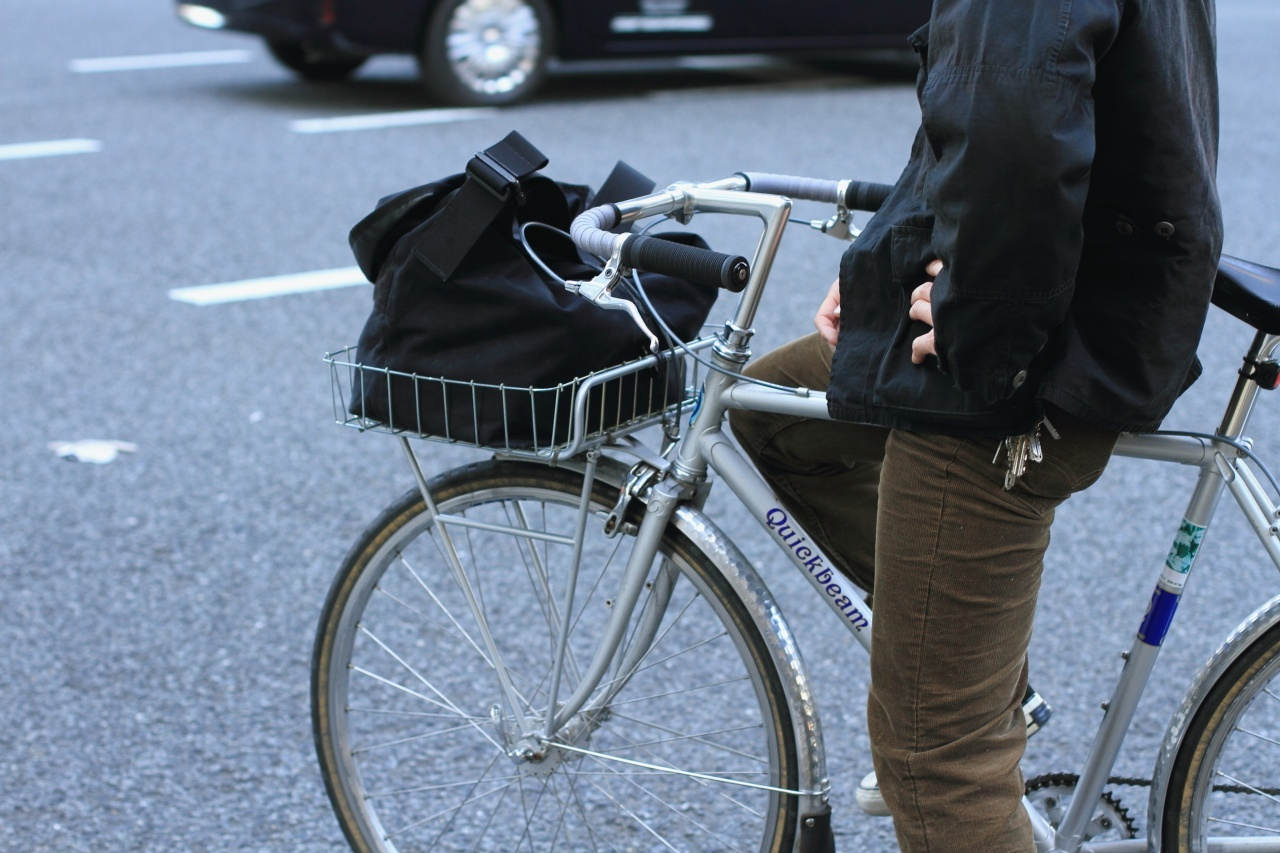 Wearing the bag on your shoulder, the traditional way is nice, but I like carrying it with the Wald 139 Half basket these days.