My Affinity Lo Pro
I took time from my schedule to build up my new bike the other day, the Affinity Cycles Lo Pro. I got this frame from Matsumoto from Blue Lug Yoyogi Park.


I still have the Fairweather track, but I didn't ride as much since I build up ALL CITY space horse disc. Probably tubular rims aren't the best choice for a commuter bike. It wasn't easy to maintain.

Affinity made the Lo Pro and Kissena with rear brake holes and internal routing exclusively for Blue Lug.  This frame is painted by our sister company, Cook Paint Works. I just told them like please paint any color you think it will match for my Chris King purple headset. He also painted the purple logo for me.

The crankset is the SRAM Omnium. This one is the stiffest crankset I've ever ridden. It feels so direct. For a track bike, I can't think of any other choices.


The chainring is AARN track. It was sold out on our website just hours after going on sale.


The hubs are the dead stock Phil Wood high-flange SLR track. I changed Philwood carbonyte bearings. These should high performance and last longer.


The handlebar is the Nitto b355 kite bar. Even though Lo Pro is designed for track racing, I wanted to ride like a little up-right position for commuting. The grips are Ritchey sponge grips.


The saddle is Gilles Berthoud Saddle. I've been using this for a while and now it's the best condition.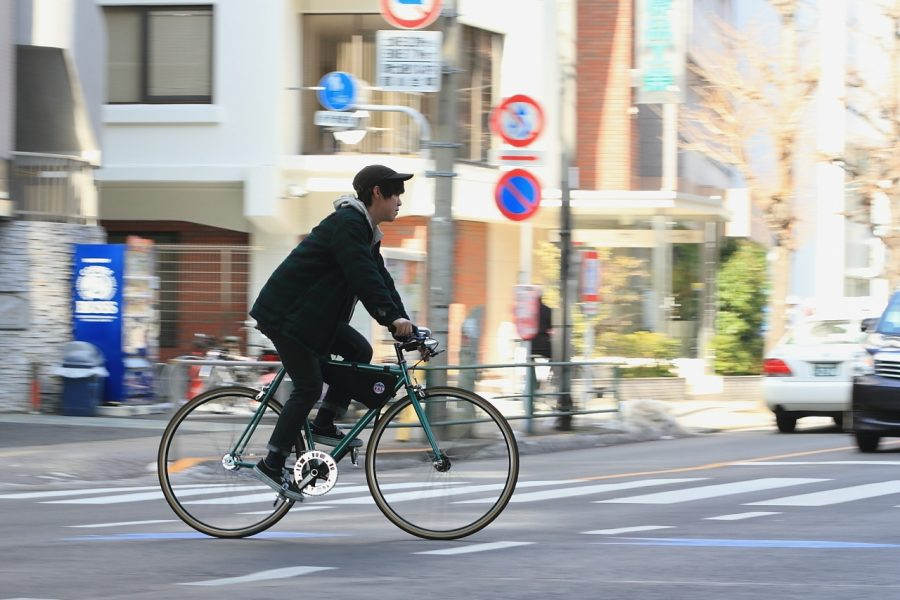 Affinity posted a photo of my bike on their instagram! So stoked!