MKS "SOLUTION" PEDAL
It's been 70 years since the foundation of MKS/Mikashima production company.
They never stop producing fascinating bike pedals with their cutting edge technique.
Now they came out with a brand new pedal.
Apparently, they were slightly late for the scheduled release date, since it's "2020".
But that doesn't really matter. We were so waiting for these beautiful work of art for so long. They are now here, and up on the online store for both domestic and international.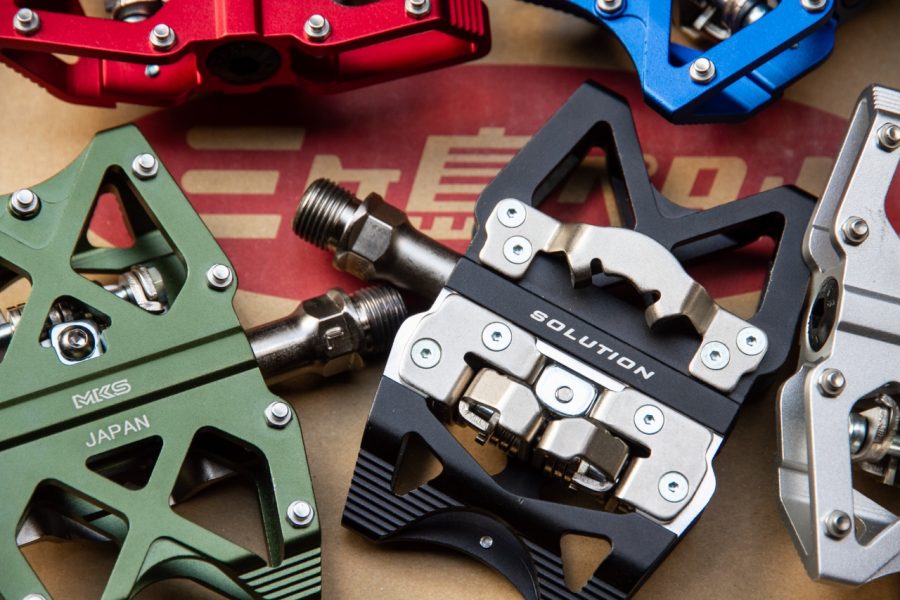 Ladies and gentlemen, the *MKS* solution pedal.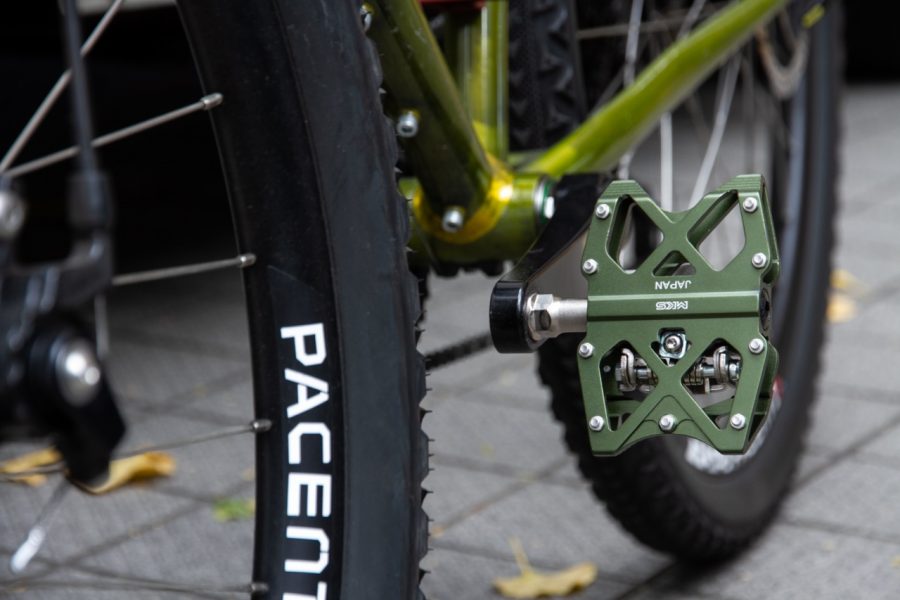 If you have some what of knowledge for bikes, you probably would've guessed what these pedals are.
That's correct. The new invention from MKS is a two-way pedal. Flat on one side and binding on the other side that is compatible with the world standard Shimano SPD.
Now, let's take a look at the flat side.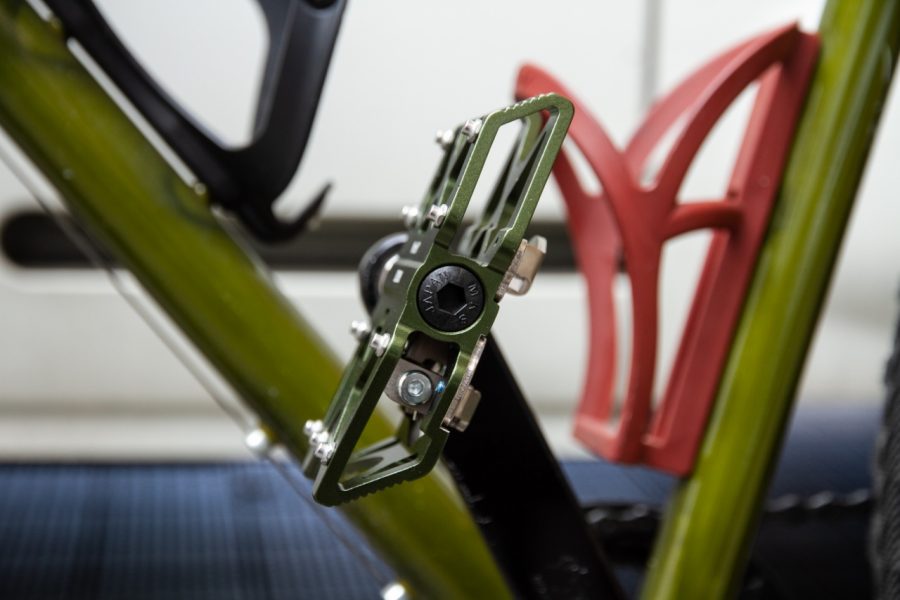 The beautiful extruded and machined alloy body, and the see through platform sure is something for a bike maniac.
It looks like they took the design from the DD-FORCE, a pedal also from MKS but unfortunately went out of production.
But yeah, this shape…reminds me of something…Ah, the Gary Fisher logo.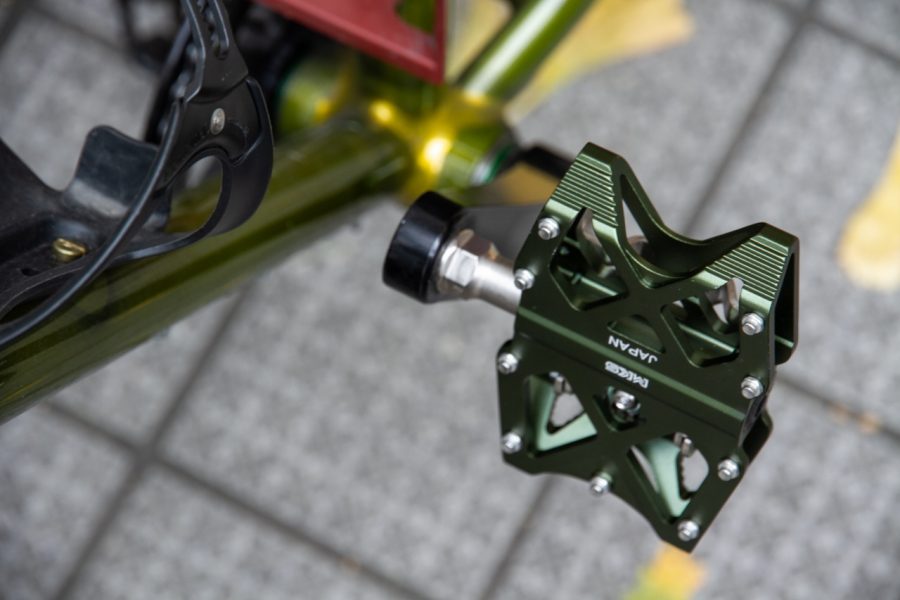 The triple sealed bearings will offer high quality rotation, and when you leave the pedals alone, they will go back to the angle of the picture shown above by it's own weight. It's just amazing how thought out these pedals are.
So if you feel like pedaling on the flat side, you could just go ahead and step on it.
But if you're wearing SPD shoes, you could simply flip the pedal around and…click!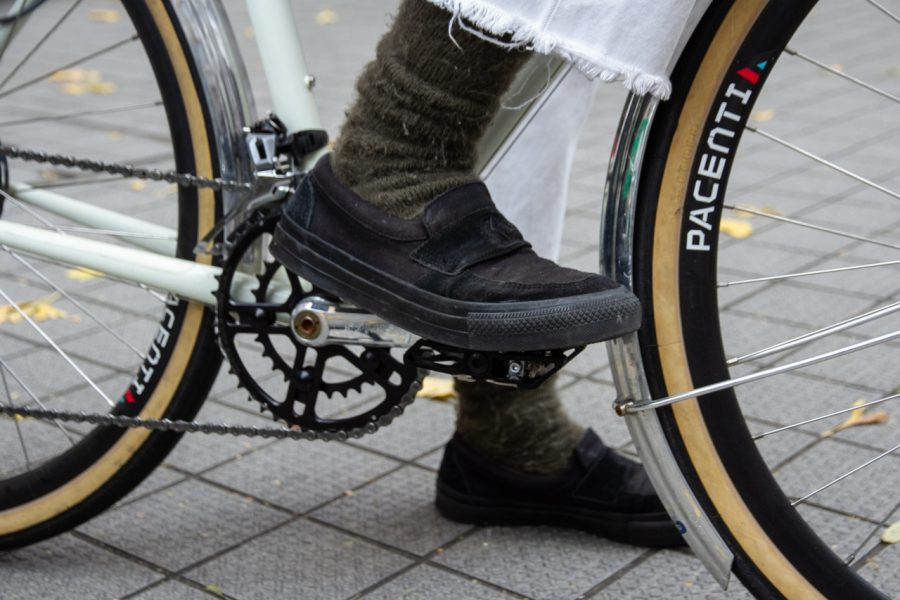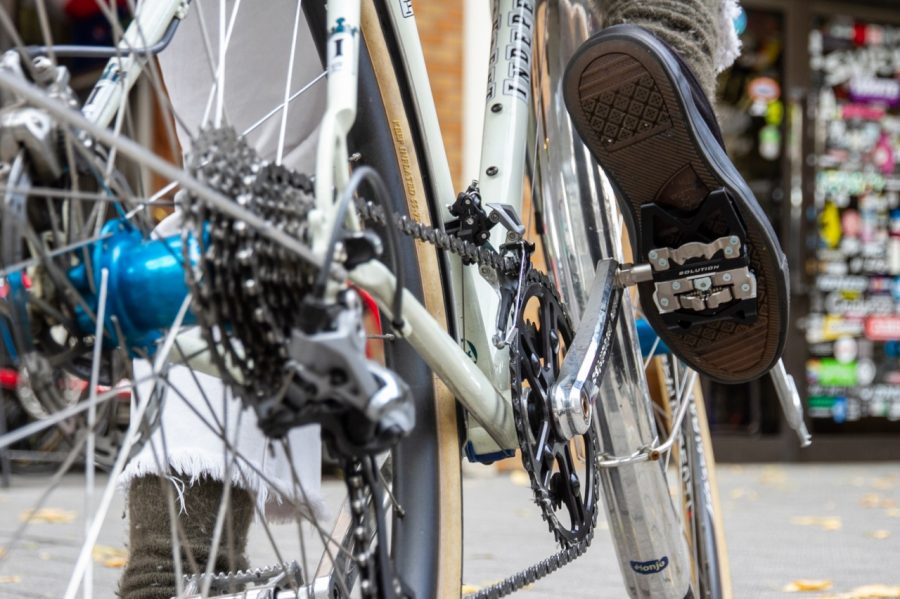 The flat sides had a really good feel with almost any kind of shoes.
Hmm…wait, I wouldn't say they're good with high heels or expensive leather shoes but ya know.
Anyway, these lengthy kinds of pedals, Lambdas for example, are highly recommended for people that likes pedaling steadily.
On the other hand, if you're the type that likes riding casually, I would say shorter pedals, like the Sylvan Stream might be safe and better.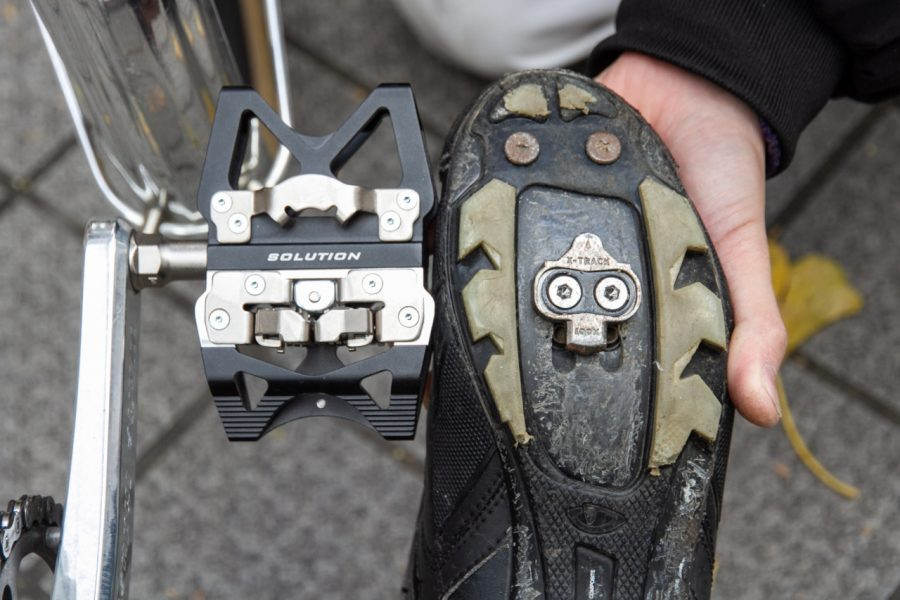 The pedals come with original MKS cleats which matches the majority of SPD shoes, so you could pretty much use these from the get go.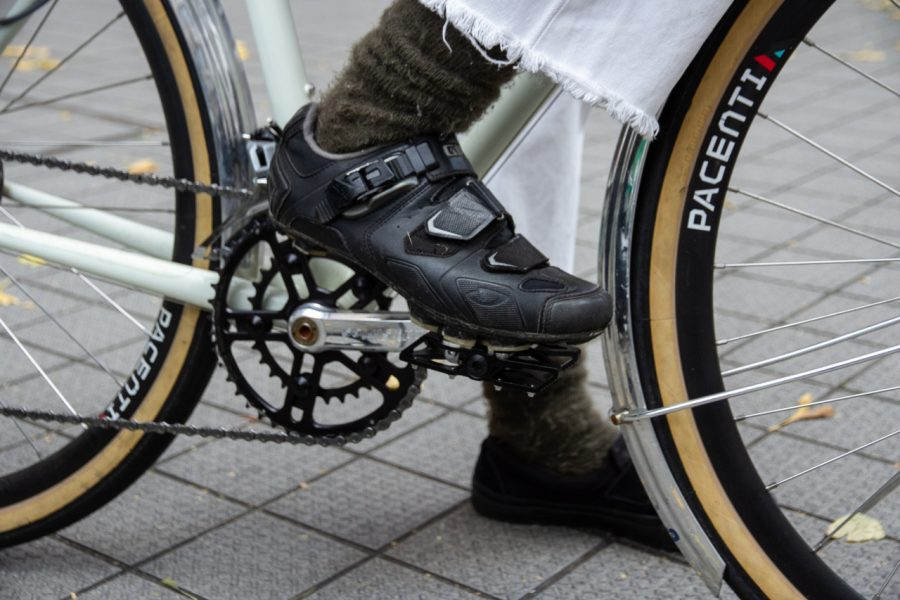 You'll need a bit of effort to step in, compared to other binding pedals.
But at the same time, they are really easy to release, thanks to the "split binding system" a technology by MKS themselves.
Let's say you were riding peacefully on the road and a taxi cab in front of you suddenly stops on the roadside to pick up a customer. You would probably take a tumble with having normal binding pedals on. Well, now you've got a "Solution".
You will no longer feel fear towards traffic lights, doggos, and baby strollers.
In fact, I think the Solution will be a great pedal for riding in the city.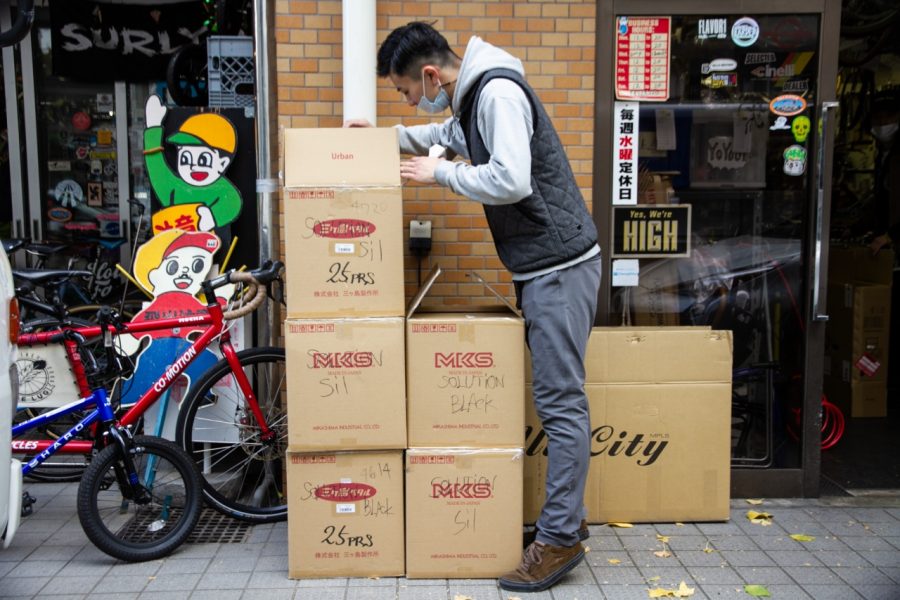 Look at the amount we got for the silver and black color. We're not playing.
As Blue Lug a.k.a. the sickest bike component digging shop(self proclaimed), it felt like a must to recommend these ground breaking pedals.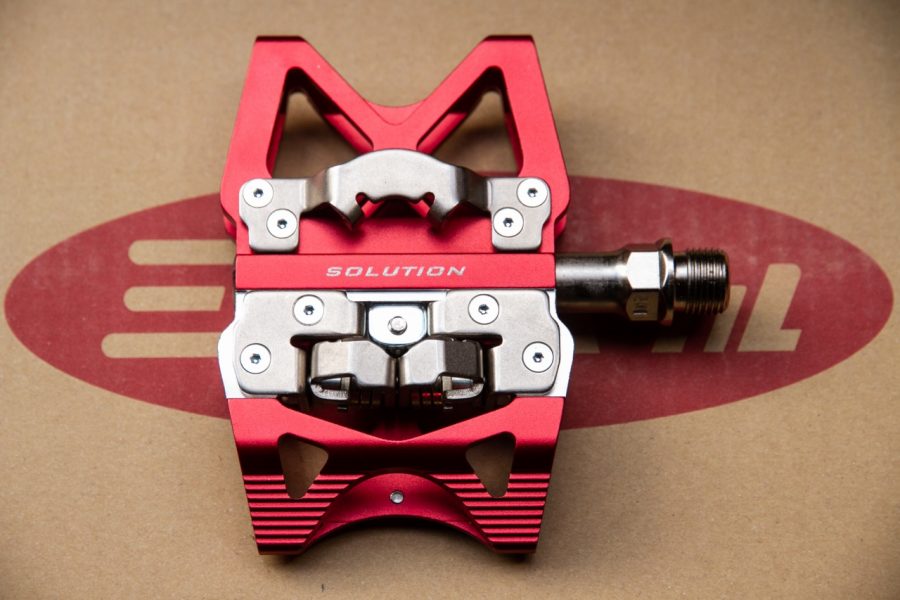 If you're having trouble with taking a step in to using binding pedals, the "Solution" is the solution.
Try it out ya'll!!