Minivelo with Choco-moose Handlebar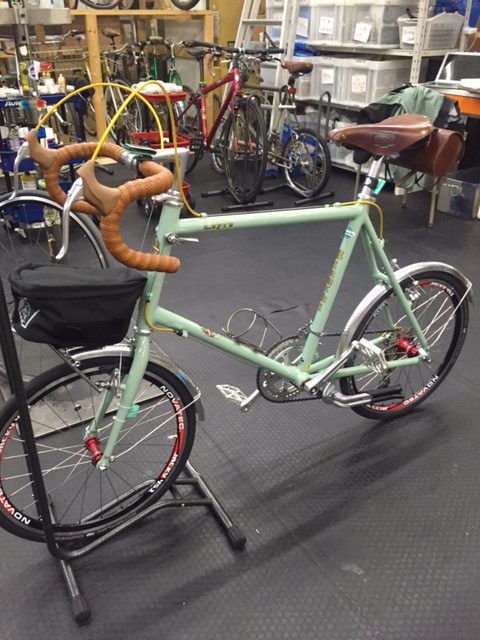 A customer brought this Bianchi Minivelo to our shop the other day.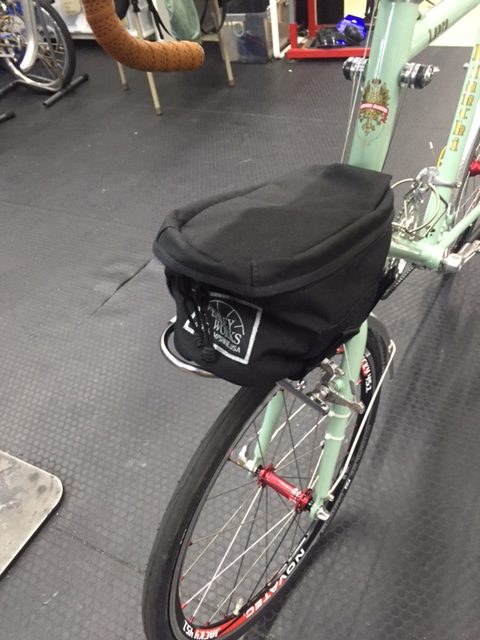 It had the Baileyworks D-rack bag. This one is my favorite and a perfect fit with Nitto racks.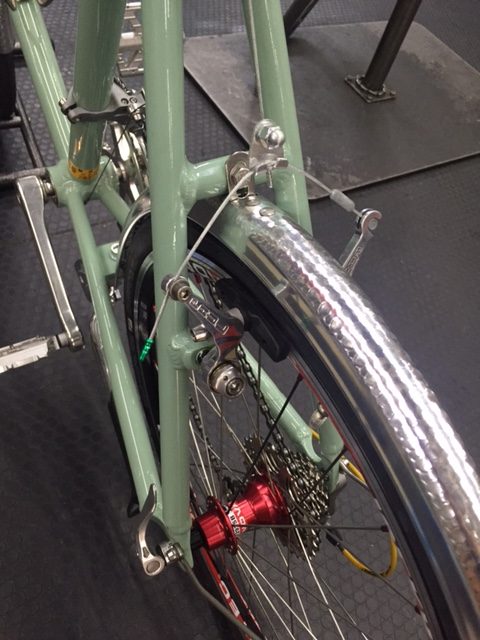 The brakes are Paul Components. This set up was already great, but he though the drop handlebar wasn't a great match. Therefore we changed the drop handlebar for the Nitto Rivendell b910 so-called choice-moose bar.


This handlebar is integrated with a quill stem. It has a big backsweep so it makes the riding position more up-right.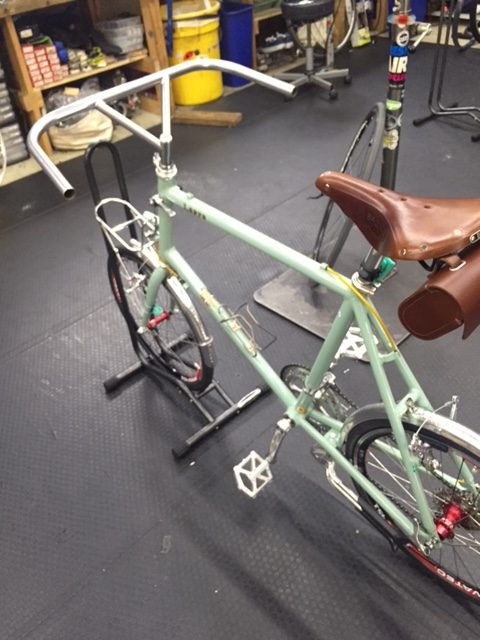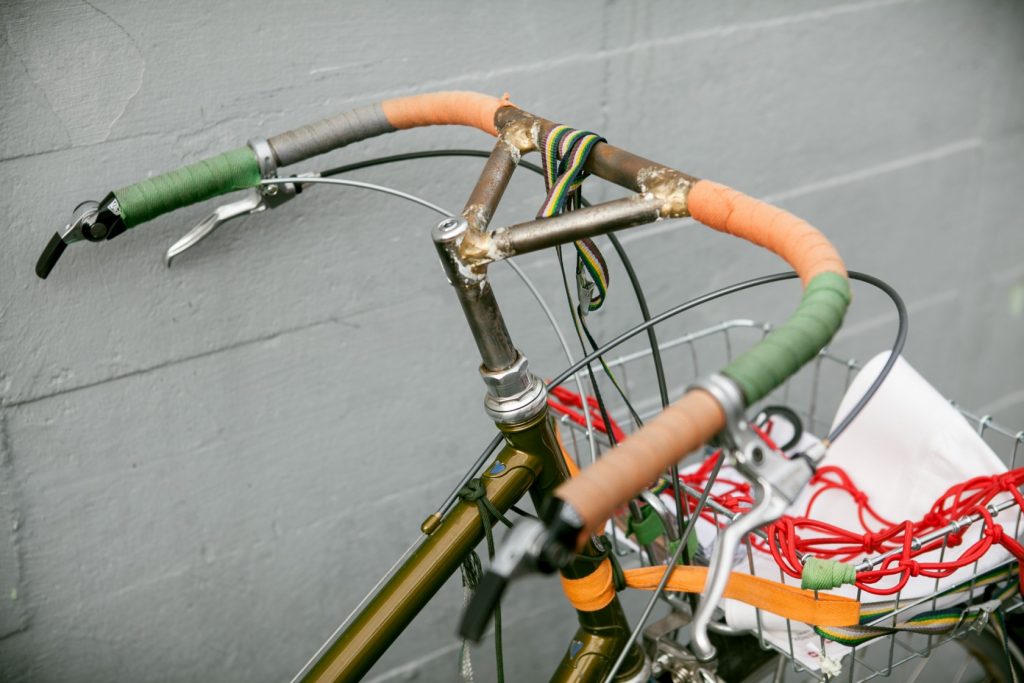 The Revendell owner, Grant designed and made a prototype by himself.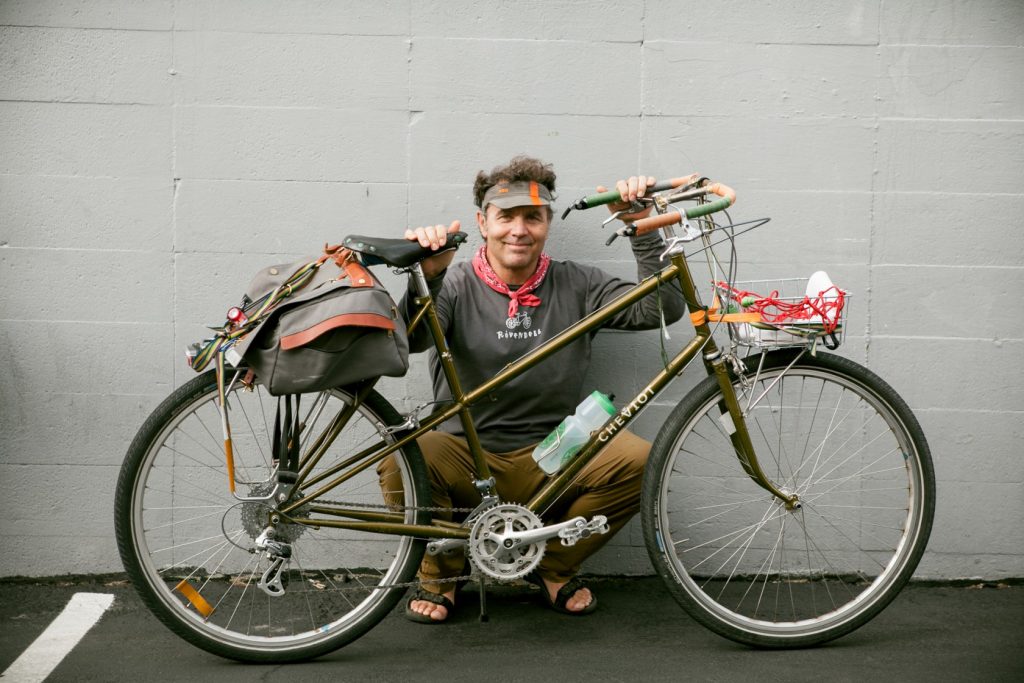 His bike is so sick by the way.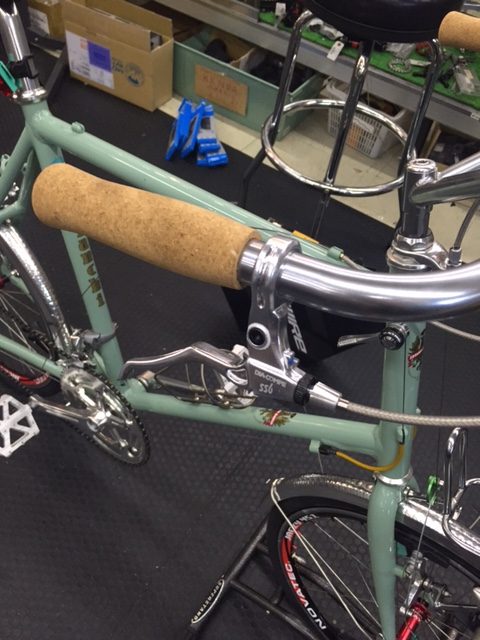 We changed the brake levers and grips too. Dia-Compe SS-6 brake levers are classic.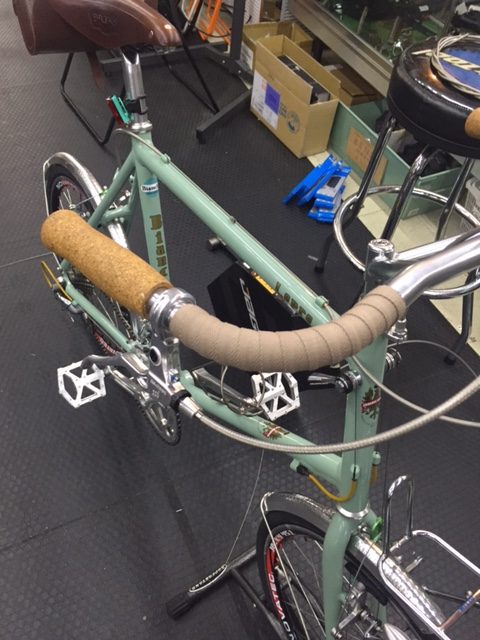 The cork grips matches the handlebar well.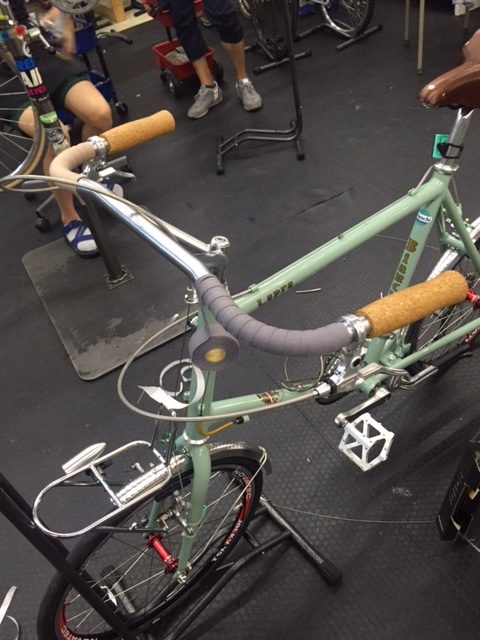 We wrapped the different color our original handlebar tapes, like inspired by Grant.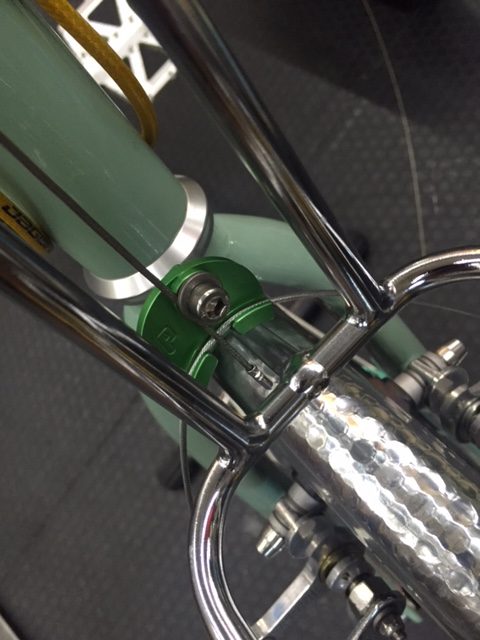 We installed Paul moon unit too.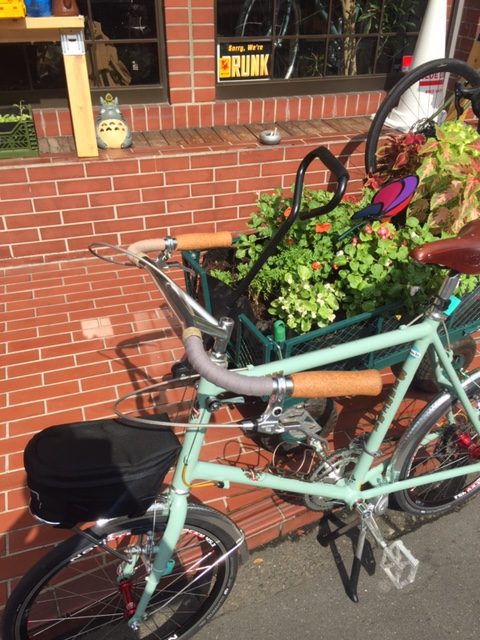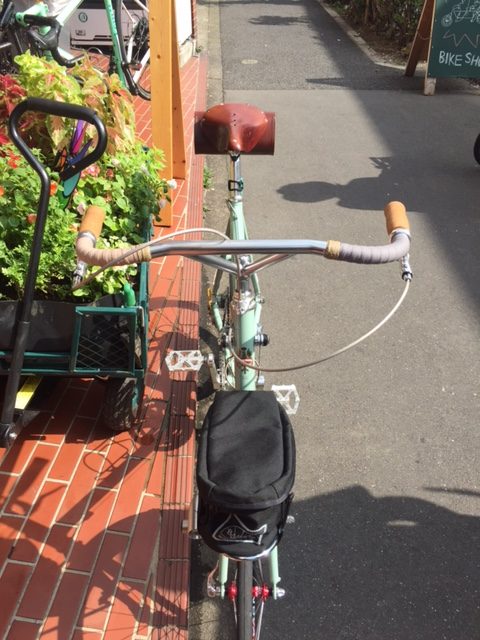 Done! I love the minivelo with Choco-moose handlebar style very much!
The cockpit is like your bike's face. It will be very different if you change them.
We carry many kind of handlebars. Please visit Blue Lug Kamiuma and check them out!